ANDAM Winners Receive Cash Prizes and Mentorships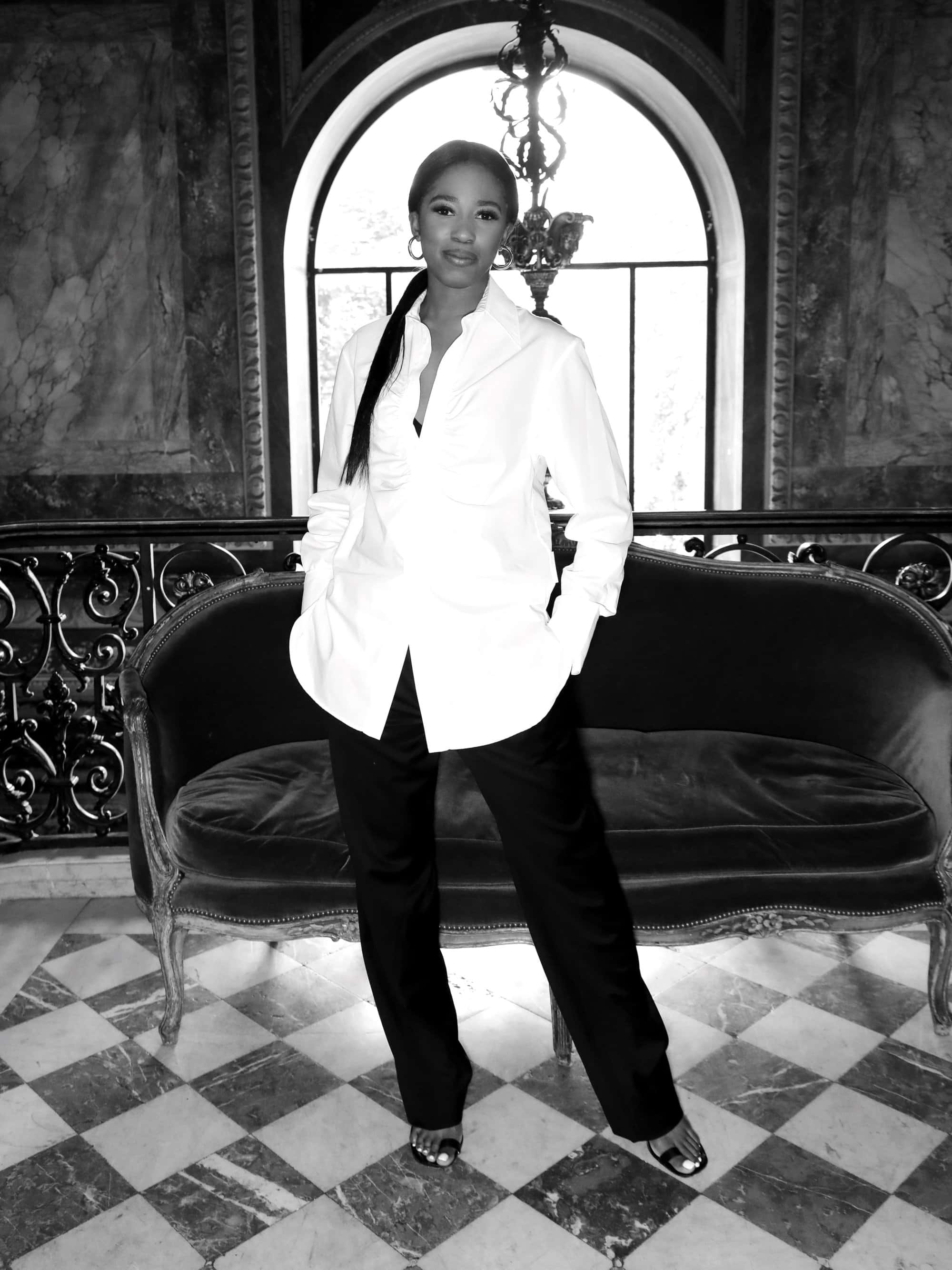 ANDAM has just revealed its three prize winners for the 2021 competition. All awards come with cash prizes and a year-long mentorship.
The Grand Prize of 300k euros has been bestowed upon Bianca Saunders. For the next year, Saunders will benefit from mentorship by Cédric Charbit, CEO and President of Balenciaga, on both the creative and strategic dimensions of her business, with the goal to develop her label and strengthen its international reputation.
Charbit said of the announcement, "Bianca Saunders presented a solid and unique project anchored in the now and today's values. I would sincerely like to thank ANDAM and all the jury members for this choice which contributes unveil future successes and opens up our industry to broader horizons."
Saunders has been described as a distinctive new voice in the menswear arena. She draws on her British and West Indian roots for inspiration, while question existing notions of masculinity in her designs. Her design aesthetic references classic streetwear while mixing in avant-garde couture.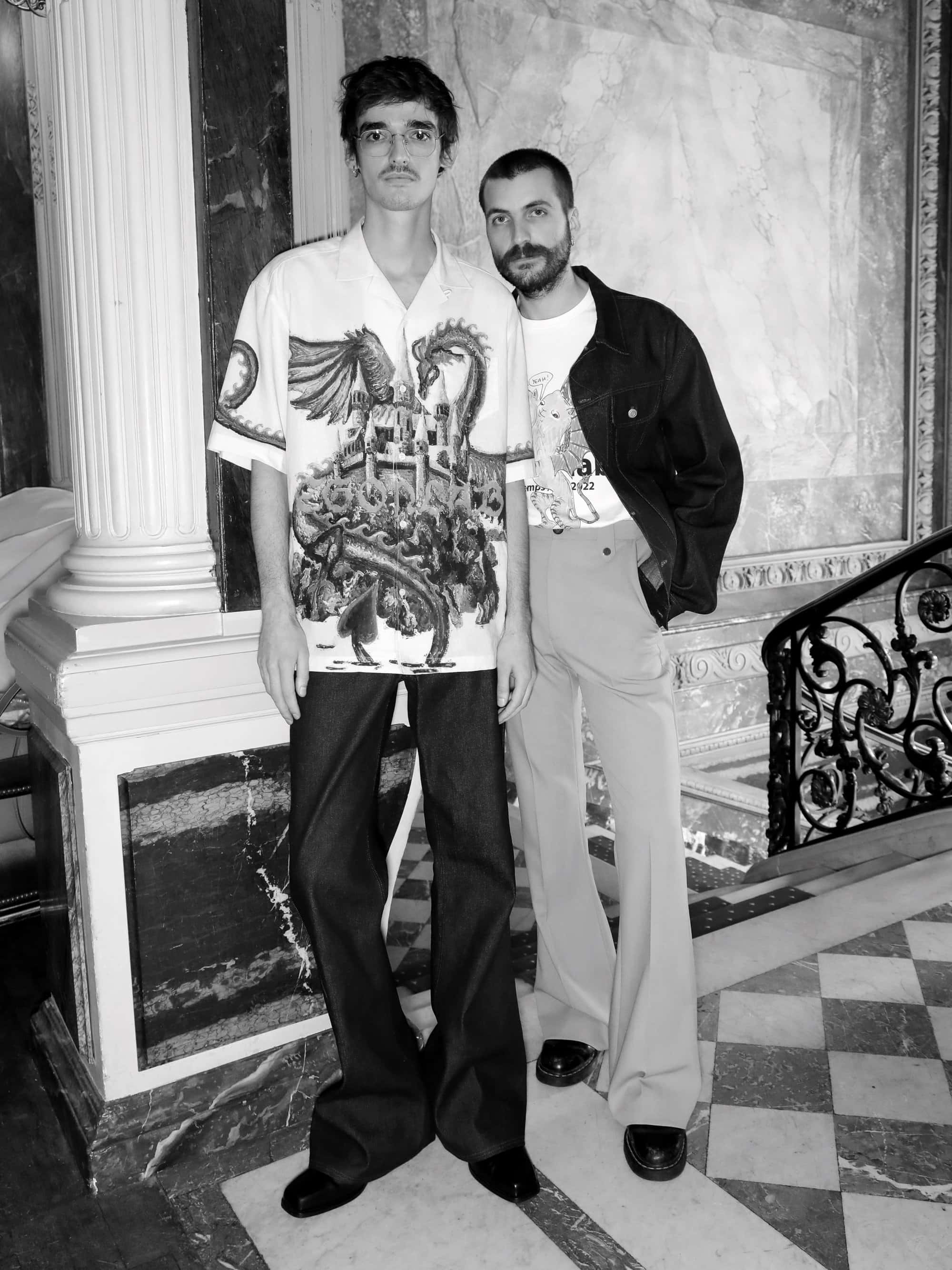 The Pierre Bergé Prize of 100k euros was won by EGONlab. Sophie Delafontaine, Artistic Director of Longchamp, will help Kevin Nompeix and Florentin Glémarec for EGONlab. structure and manage a safe and global growth for their brand.
"I am proud and pleased to offer my support and expertise to two young talents as Kevin Nompeix and Florentin Glémarec for EGONlab. I am very impressed by the incredibly energy spread by all these upcoming creative entrepreneurs. I am delighted that Paris keeps being a breeding ground for such a young, dynamic, multicultural and international creativity like M. Pierre Bergé used to consider and value", said Delafontaine.
Florentin Glémarec and Kévin Nompeix who are life and business partners, founded the unisex brand EGONlab last year. The brand could be considered more of a creative laboratory combining fashion and societal culture. They use eco-responsible raw materials for their collections and describe their designs as genderless. EGONlab's brand ambassadors have also been creating quite a stir in the fashion world. They are none other than Nompeix's grandparents, Marie Louise and René.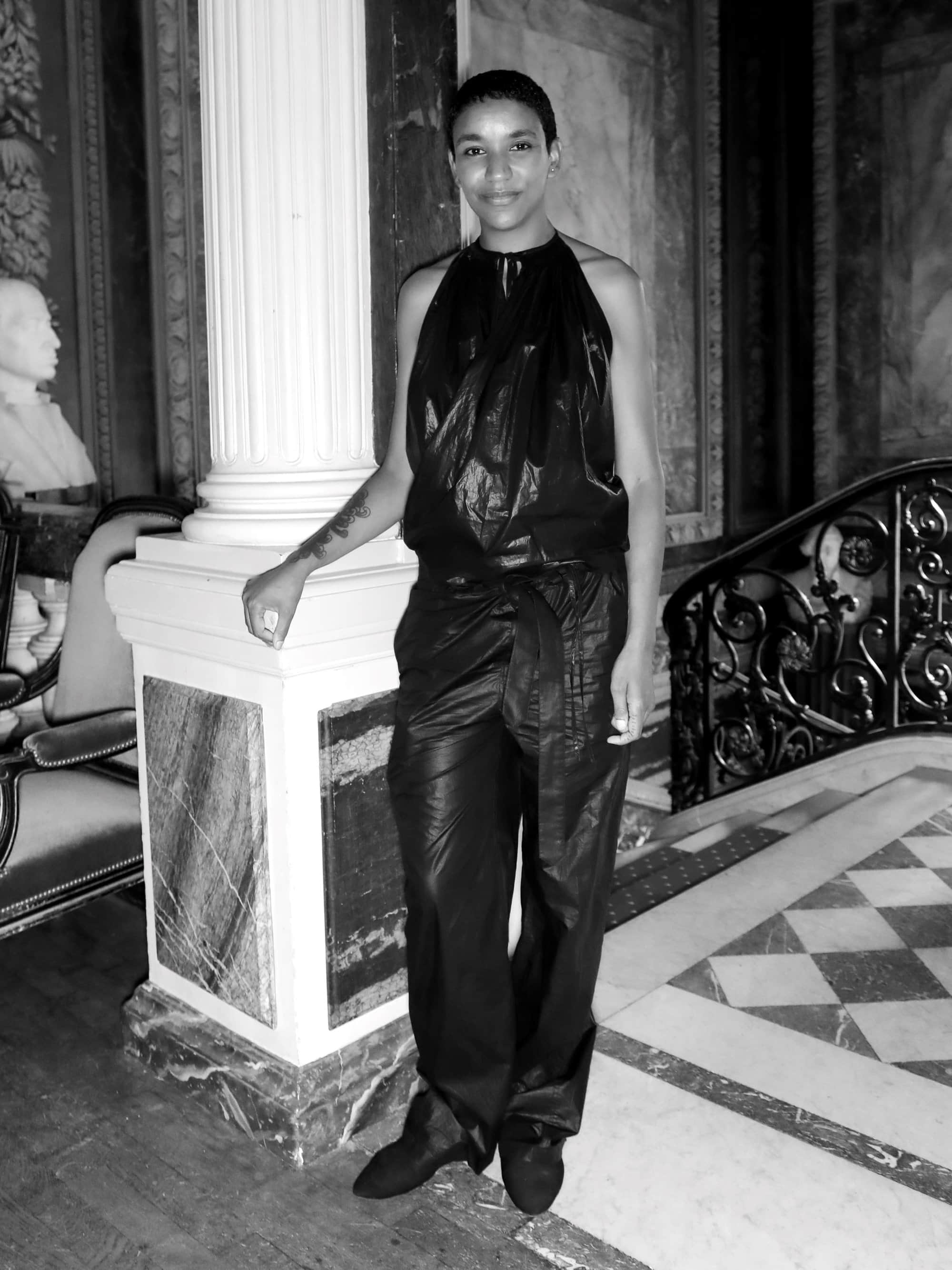 The Accessories Prize of 50k euros was awarded to ASWAD. Sonia Ahmimou will benefit from a one-year mentorship and the personal guidance of Giovanna Englebert, fashion editor, stylist and Swarovski's creative director, and will be given access to the Swarovski teams in order to develop her brand.
Englebert stated, "Swarovski is proud to be a part of the ANDAM Fashion Awards 2021, supporting the newest generation of talent. This year's Accessories Prize winner, ASWAD has a unique voice, viewpoint, and sense of wonder that we can't wait to support and nurture over the next year of mentorship."
Sonia Ahmimou started her own line last year after working with some of the most prestigious French luxury houses; Louis Vuitton, Hermès, and Moynat. All her minimalist and unisex leather accessories are made in Paris from natural, sustainable leathers. She started her career by knocking on the door at Louis Vuitton's leather-working atelier in Asnières, outside Paris…and immediately got the job.
Founded by Nathalie Dufour and chaired by Guillaume Houzé, ANDAM's mission is to foster and support French and foreign fashion designers. The internationally recognized award, celebrating young talent, allows submissions from designers of any nationality, however they must own a French company or be willing to establish a business in France
Its two historical partners and main financial supporters are, The French Ministry of Couture and DEFI (Committee for promotion and development of the French Fashion Industry).
A list of private sponsors who renew and increase their support annually include: Balenciaga, Chanel, Chloé, Foundation Pierre Bergé Yves Saint Laurent, Galleries Lafayette, Google, Hermès, Kering, Lacoste, Longchamp, LVMH, LOREAL Paris, OTB, Premier Class, Saint Laurent, Swarovski, and Tomorrow.
---