---
Review of Andreas Kronthaler For Vivienne Westwood Spring 2023 Fashion Show
Westwood Puts the City of Paris Centre Stage
By Angela Baidoo
There is nowhere like it, Paris that is, and after nearly a full week of shows and presentations, it is evident that the city has got its swing back, as Andreas Kronthaler for Vivienne Westwood explained "There is a very famous song Sous Le Ciel de Paris (by Édith Piaf) composed after the Second World War as a celebration for when it was liberated" going on to state that there is nowhere like Paris for Fashion. And when you consider the legions of obsessed fans who line the streets and crowd the exits at each show – more so than any other showing this week – Kronthaler just might be onto something.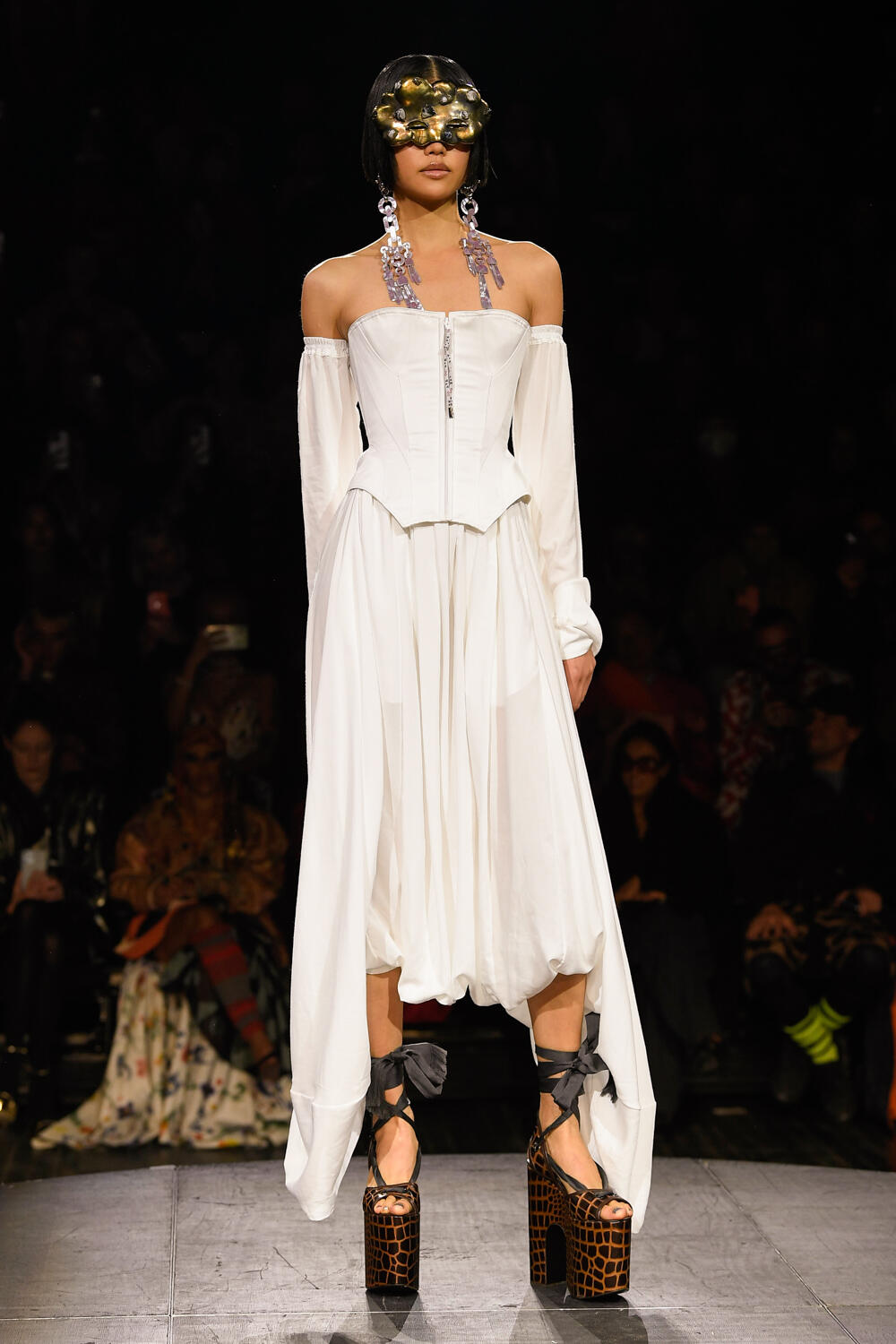 This collection is my dream. I walked out of the house and thought I was in Paris – something about that sky made me realise how much I wanted to be there

Andreas Kronthaler for Vivienne Westwood
Bringing back an element of theatre to the stage (metaphorically in terms of the fashion world, and physical in reference to the shows location), the setting for the show was a former theatre – Théâtre de la Gaîté – and the viewing of each look took place in the round with the audience observing as each model had the opportunity to hawk her wares from a raised platform. This aligned with the city being connected with culture and history, with Andreas managing to bring the two together through place and product.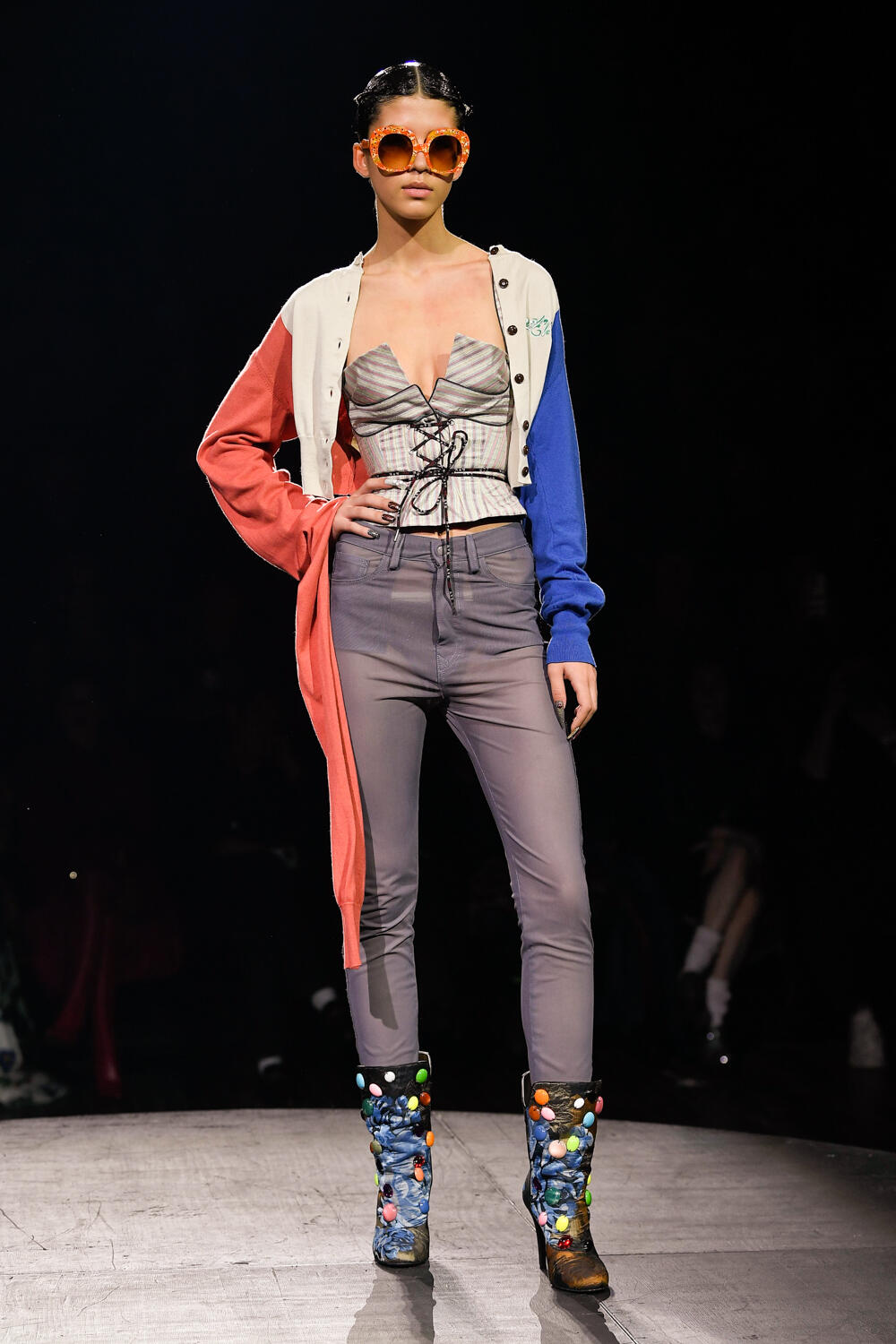 The influence of sportswear is being reimagined with a formal twist, as a full skirt with renaissance-style tiers concealed a pair of built-in running shorts and elasticated waist with branded bungee cords, meaning that rather than develop a skirt which has more in common with the past than the now, Kronthaler took to adding in these active elements which will speak to how the young Westwood customer will want to wear these pieces in the future.
This idea of mixing history with sportswear innovation is something which was seen earlier at Christian Dior and could be the start of a new hybridised way of blending sport and street with the past to update the narrative.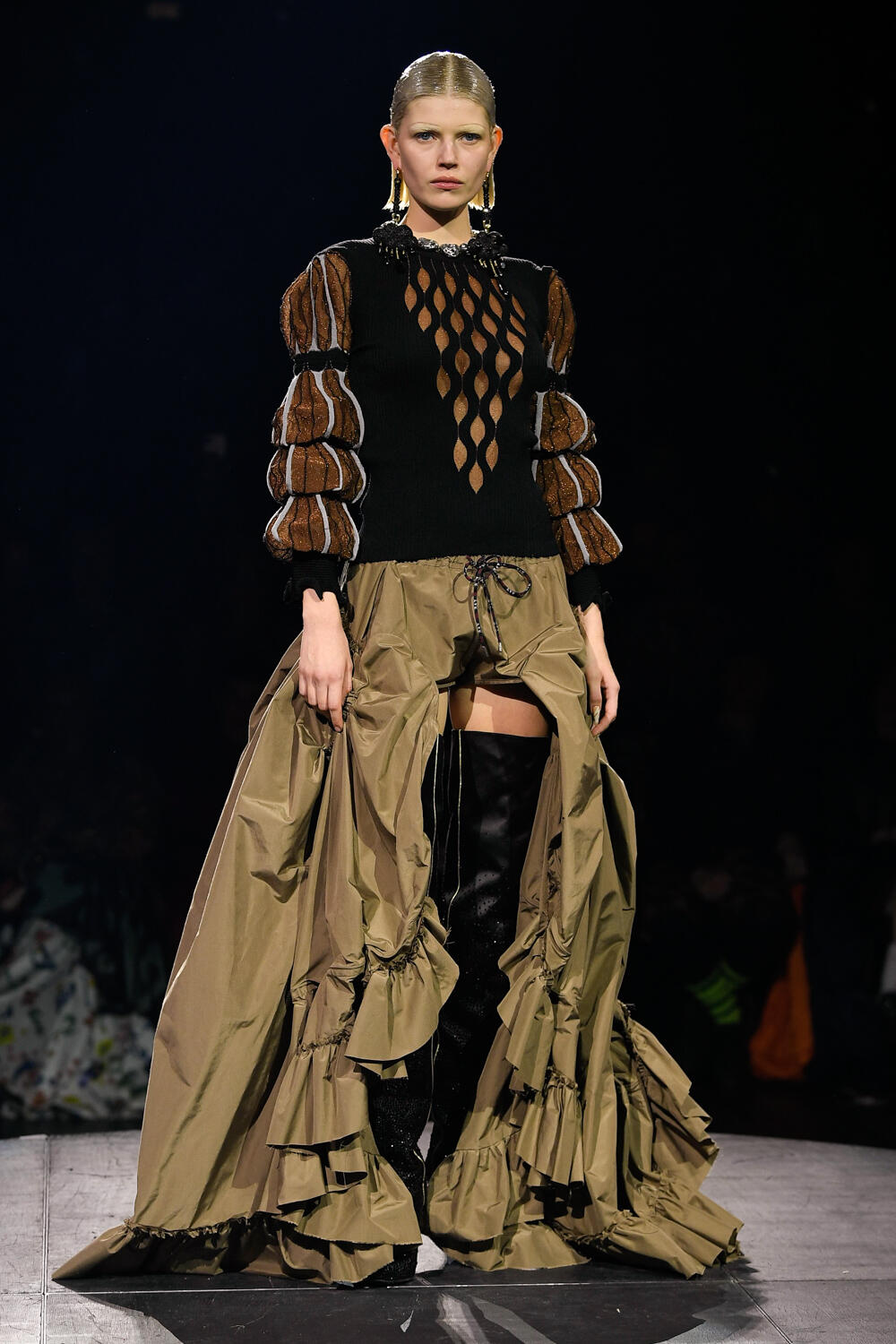 The rise in the queer narrative seeping through into the world of the runway hit its stride at the recent men's shows in June, as brands from Egonlab to Prada bought into the leather looks and short shorts associated with the marginalised community. From New York to London, it has been an eye-opening experience for those communities to tell their own stories, and as such bring fresh new voices – and more importantly viewpoints – to the industry. Saying that, the Westwood brand has always played around with subverting 'tradition' and codes of what is deemed masculine and feminine, and today we got a skilful re-working of silhouettes to the point where, whether it was a male model, female model, or non-binary model each piece simply worked on its own merit. For spring summer 2023 whatever department you choose to shop in – as let's face it retailers haven't fully bought into the idea of the genderless dressing revolution which is coming down the line – if you're a dedicated customer of Westwood, expect lurex leggings, crochet halter tops, gathered skirts, and sheer blouses.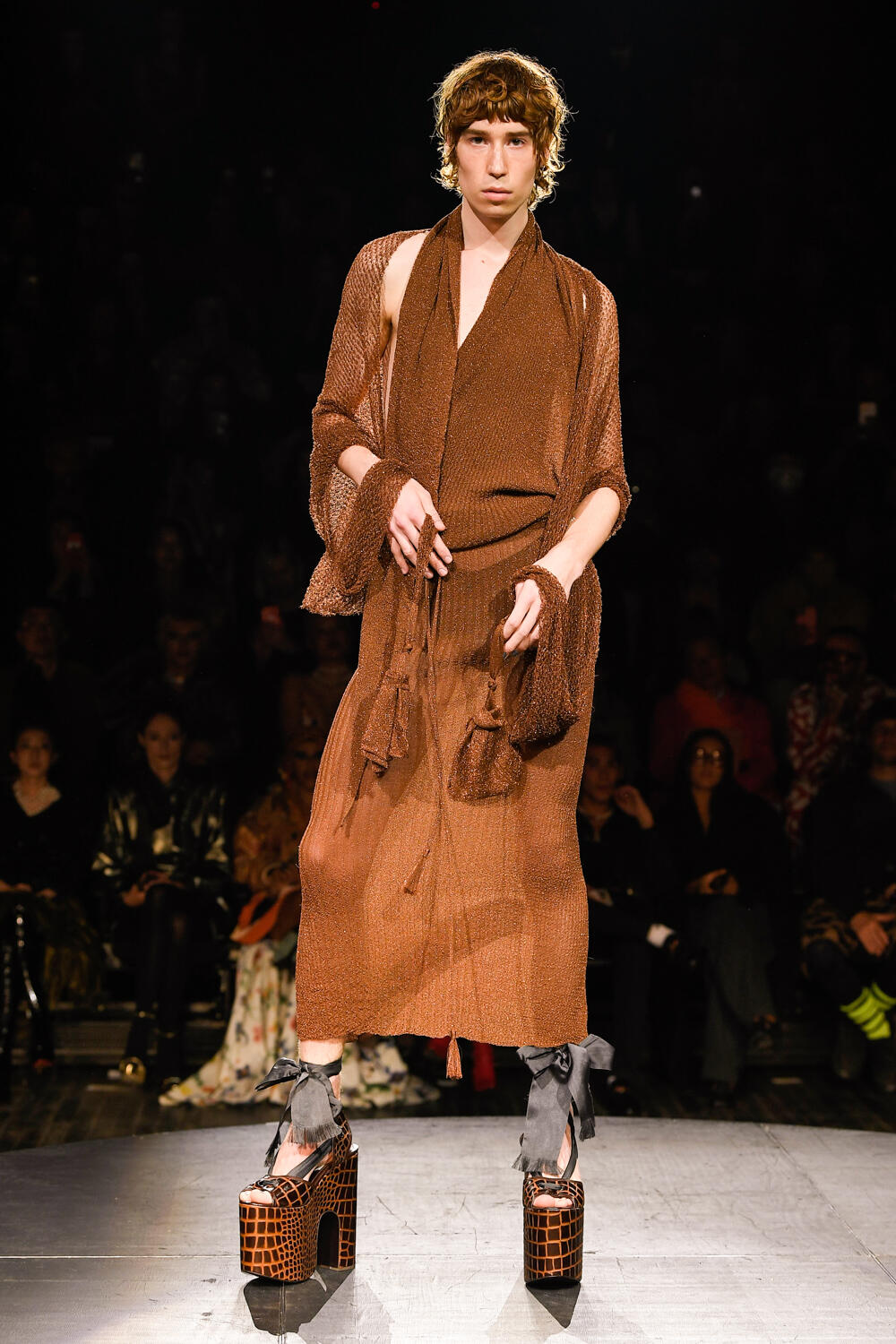 I always like to combine new with old. Therefore we styled in second-hand recycled pieces from my personal wardrobe

Andreas Kronthaler for Vivienne Westwood
Often facing criticism for their well-publicised views on the environmental impact of the climate crisis, which seems misaligned when continuing to produce and sell hundreds of thousands of garments and accessories a year, there was an effort to incorporate second-hand and recycled pieces, as well as dead stock fabrics into the collection. Not simply opting for a choice of materials that would tell the story, but working with what was available at the time, which is why a number of looks were developed in mesh and sheers, being that these are often the ones left on the shelf.
If Kronthaler continues along this trajectory, it could go a long way to aligning the brands actual sustainability efforts, with its founders views to live in a world where we create as little negative impact with our sartorial choices as possible, while continuing to invest into the brands we know and love.
---