---
The talent of pulling talent together is a fine art that blends creativity, vision, know how, and more than a little muscle. For the past 10 years, clients such as Rick Owens, Versace, Calvin Klein, Isabel Marant, Off-White, i-D, Another, and others have come to rely on Angus Munro who, along with Noah Shelley, founded AM Casting, to help them bring their image to life. Chief Impressionist Kenneth Richard sat with the talent visionaire to chat about Polaroids, the sea of shows, and casting today.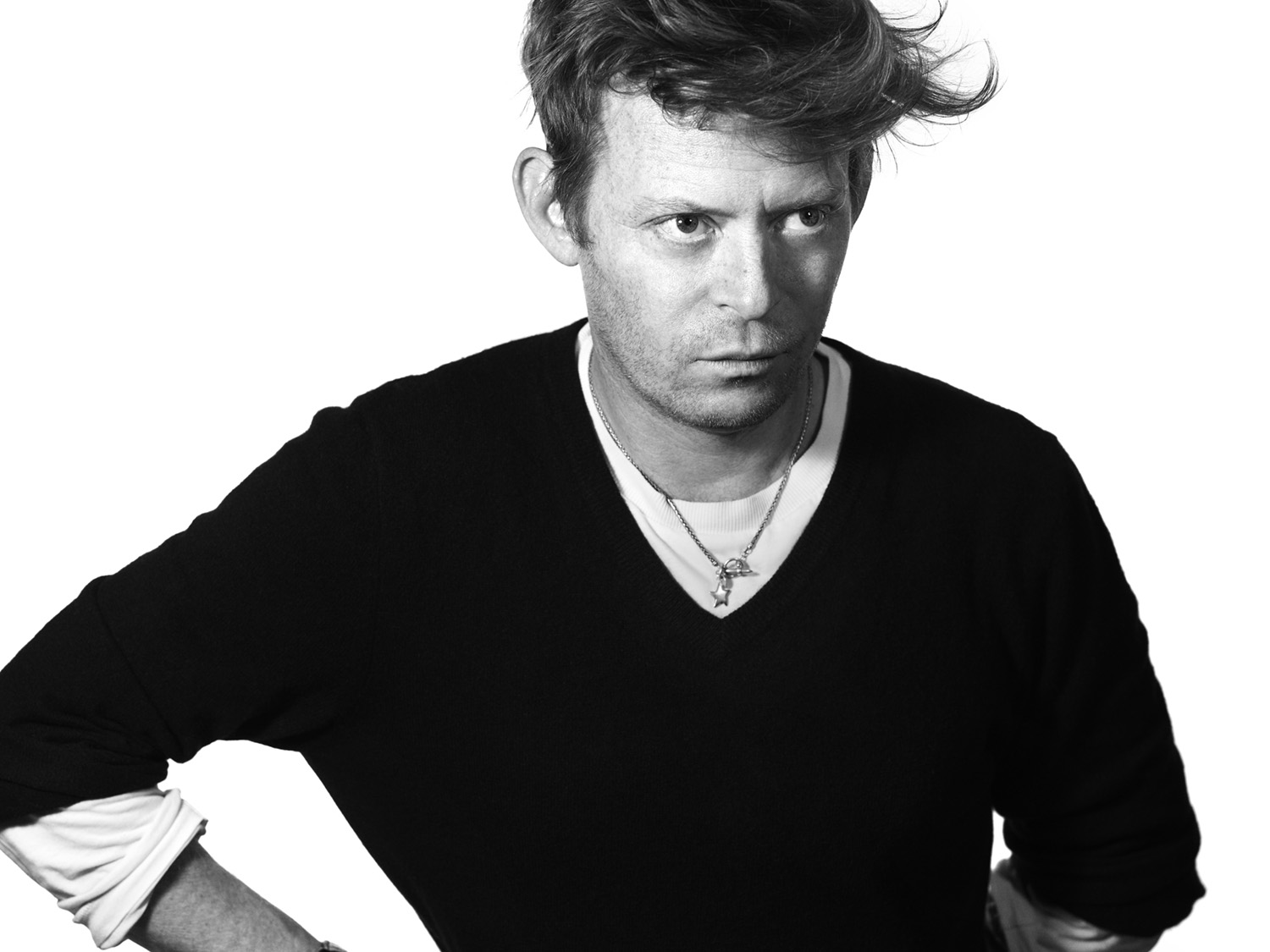 Kenneth Richard: Angus, thank you for sitting with us to talk about the state of affairs and about casting today. Love to hear a bit about how you got your start?
Angus Munro: In the early 90s, my girlfriend was a model agent, and I was doing nothing at the time. She used to come back with Polaroids because we used to use Polaroid. Remember them? I used to critique the poses, and she would say, 'You know, you're good at this. You should do it.' I ended up at an agency as the head of new faces, within six months becoming the head booker and looking after people like Naomi and other supermodels. Then I went to work for David Sims, doing his casting. Through networking along the way, I decided to form my own company. The rest, as they say, is history. I went on to do all the casting for i-D, a big honor, and that got me through university.
Kenneth Richard: i-D had a different point of view in casting.
Angus Munro: It was certainly the first time a magazine was produced that was directly plugged into street culture, music, and arts. This especially pertained to young emerging talents like Corinne Day to bring in her point of view. They had a different aesthetic which was a big shift. Their casting opened our eyes to desire and new types of models, like Kristen McMenamy, Stella Tennant, Kate Moss, with all of these unusual faces. At that time, it divided the industry into 'waifs' and 'regular models.' And today, we have everybody.


Kenneth Richard: Does the industry fully understand what you do?
Angus Munro: I think people that collaborate with us understand what we do. In general, I think that a lot of people still think of casting directors as facilitators to help them get the models they want, rather than what it actually is now. It is really an integral part of the creative processes. Casting directors can be relied upon to improve the package, to add a further dimension to the aesthetic.
Kenneth Richard: How would you say the casting industry has evolved in the last five years?
Angus Munro: When I started, there were only a handful of us. I think the reason was because brands felt like they didn't need them. Plus, there were very few models. I was doing some research and in the late 90s, Prada shows had about 70 looks with each girl doing four looks per show. Now, everyone does one look per girl. I thought, 'How is this possible? How did they change them?' But it's because there weren't many models.
The casting industry has changed predominantly because there are so many more models. I believe economics has a lot to do with it because industries like Kering and LVMH take over all of the designers and pit them against each other. They have to outperform each other and differentiate themselves from each other. Their sales are based on their designs and whether or not people want to buy them. One big portion of that is the fashion show. They try to underscore their season's woman by their casting, which means that they need professional people to realize that for them.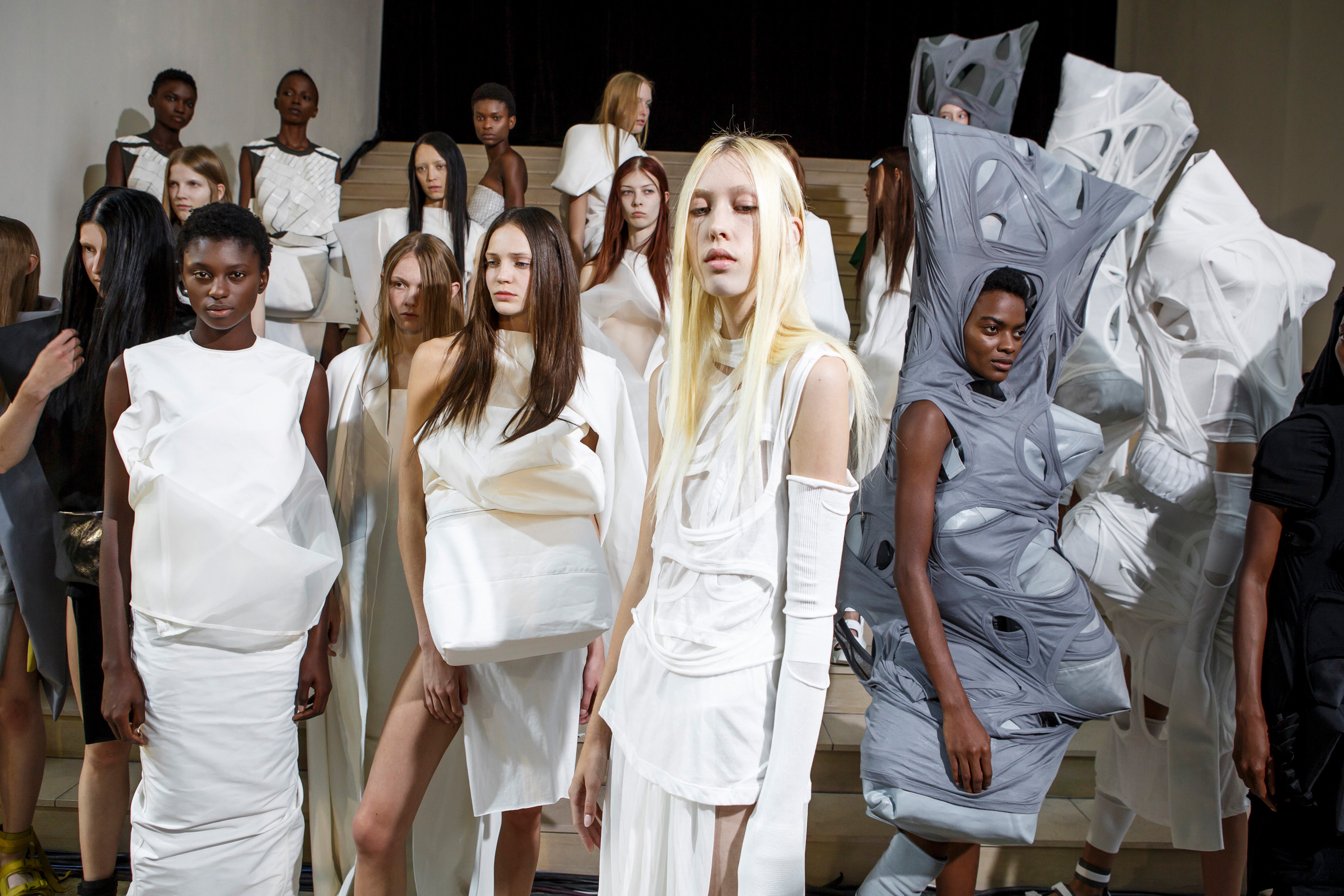 Kenneth Richard: Not only are there more models, there are more shows. With so many, do you have a down season?
Angus Munro: No. The shows are always great, I cannot think of a single show that has been a disaster in 20 years. However, I don't look forward to the shows. Spoiler alert, they are brutal. We might have seven to eight shows per city and we're prepping for the next city as we're doing a show. It involves hours, stress and tough model agents.
But shows are only 30% to 40% of our business. We have three or four magazines that we work on exclusively, and there's not a down season.
We started to realize that we needed to grow our team and it has doubled in size. We are constantly working, whether it's finishing casting a show or fitting a show in Paris. I had six people sitting in a hotel room trying to produce an H&M or a Gap presentation to send back to New York for the following day, so we split our divisions into advertising and shows now.
In terms of the shows, there doesn't seem to be any respite. I did a show in June, that should have been shown in September, on top of the summer men's shows. And all the while doing that, we are casting a show that we already did in Paris last season, but now it is being reshown in Korea.

Kenneth Richard: What makes for a good relationship between yourself and a client?
Angus Munro: When you say client, do you mean a designer?
Kenneth Richard: Designer or brand. You cast for Gap, and you also cast for Rick Owens and many others. Angus Munro: Well, Rick is like my dark lord father.
Kenneth Richard: Does he realize that he's got that Darth Vader effect on you?
Angus Munro: [laughs] I think he probably does. He's my first, long-standing client. I believe he knows that I know what he wants and he's a very loyal guy. He's got a very unique perspective.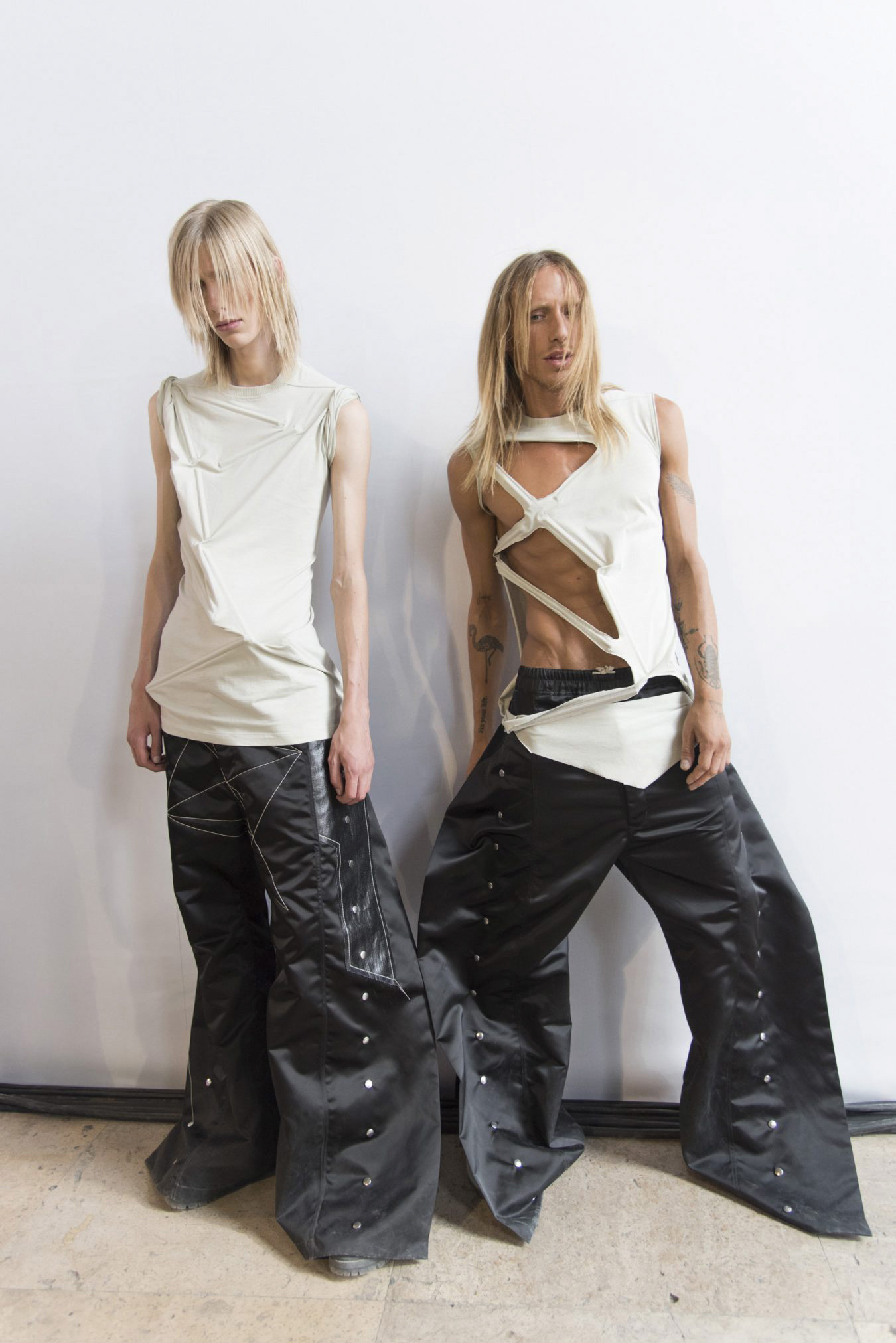 Kenneth Richard: Does how does digital affect what you do?
Angus Munro: Digital has completely turned the industry on its head. The biggest single difference in the industry today is the internet and other changes like influencers, celebrity, etc.
Ten years ago, everybody was looking for the best models out there. They wore a million outfits. Now, there are million models, and the models aren't getting all of the jobs. Influencers are getting a piece, or people want street stars.
They want to differentiate themselves from other brands, so they walk in and say, 'Look, we don't actually want any model for it. We want you to go find the models for us. All we want is to connect with our increasingly young demographic of clients.' I think that the climate, the demographic, and the desire of the clients has changed so much that now our job as facilitator alone has completely changed. As creators, it has literally gone 360 degrees.
Sadly, the digital age is sucking a lot of the creativity out of the business. The desire for more and the 'I want to buy it now' trend isn't going to change. 
As a result, the business is probably going to fragment into two different areas. One will look more like a fine art gallery, and the other will look more like a Walmart. And I hope that the core of the business will return to more creativity.
Kenneth Richard: With all of these changes, what keeps it fun for you?
Angus Munro: Change itself is a good thing. Keeps you sharp, and on your toes. To a degree, it keeps you young and hungry because you're constantly having to adapt to a new trend. In my area of the business, we're the first ones really to feel the effect of that because we're the one supplying talent. When a trend starts, we have our finger on the pulse and it can be exciting to be the first to market. That's what keeps the job fun. That and the models. The models are normally quite fun. Also, the casting team is full of jokes.
Kenneth Richard: Can imagine some of those castings to be hysterical. Let's talk about the modeling agency. What makes a great model agent for you?
Angus Munro:Model agents who are ethical and treat their models correctly. I like model agents who are realistic about their girl's careers. You have to remember that each of these girls or boys is a person and they're plucked. A scout takes them to the agency they're affiliated with or to a number of agencies and chooses one. The agents, therefore, are fortunate to have been chosen. The models may be picked from a rural area, and this becomes a big deal to them. Parents are just as excited about the whole thing. The model may do one Prada show, but in today's climate where there are so many models, their career may be over in a year. The agents can build someone's dream up and then stop them from being able to work. The models are left behind, and it's incredibly irresponsible. So modeling agents that are ethical mean something.
Kenneth Richard: That reminds me, you and I chatted about the inequality of pay in the modeling field before, because it's inverse of the sad norm.

Angus Munro: Yes, that's something that I've tried to highlight for a number of years, and it's always the thing that gets edited out in interviews. I think it's an uncomfortable subject because women have been discriminated against in pay and in the work place for a long time. It's not the easiest thing to hear. But, why should it be okay for a male model to be on the same advertising job, doing the same number of hours with the pictures being used for the same usage, and being paid a fifth of what the girls are being paid. I don't understand the logic in it.
Kenneth Richard: Well, I'll be happy to put it forth for discussion. Thank you for chatting with us today.
Angus Munro:You're welcome. Thanks for having me.
Portrait Photo | Mark Seliger for The Impression 250
---