---
Review of Anna Sui Fall 2021 Fashion Show
By Long Nguyen
Anna Sui is dedicated and as close to the traditional fashion designer if there was ever such a category anymore in today's fashion world. Nowadays, the term designer is more loosely applied rather than in the strict sense of the word used to say about at the end of the twentieth century.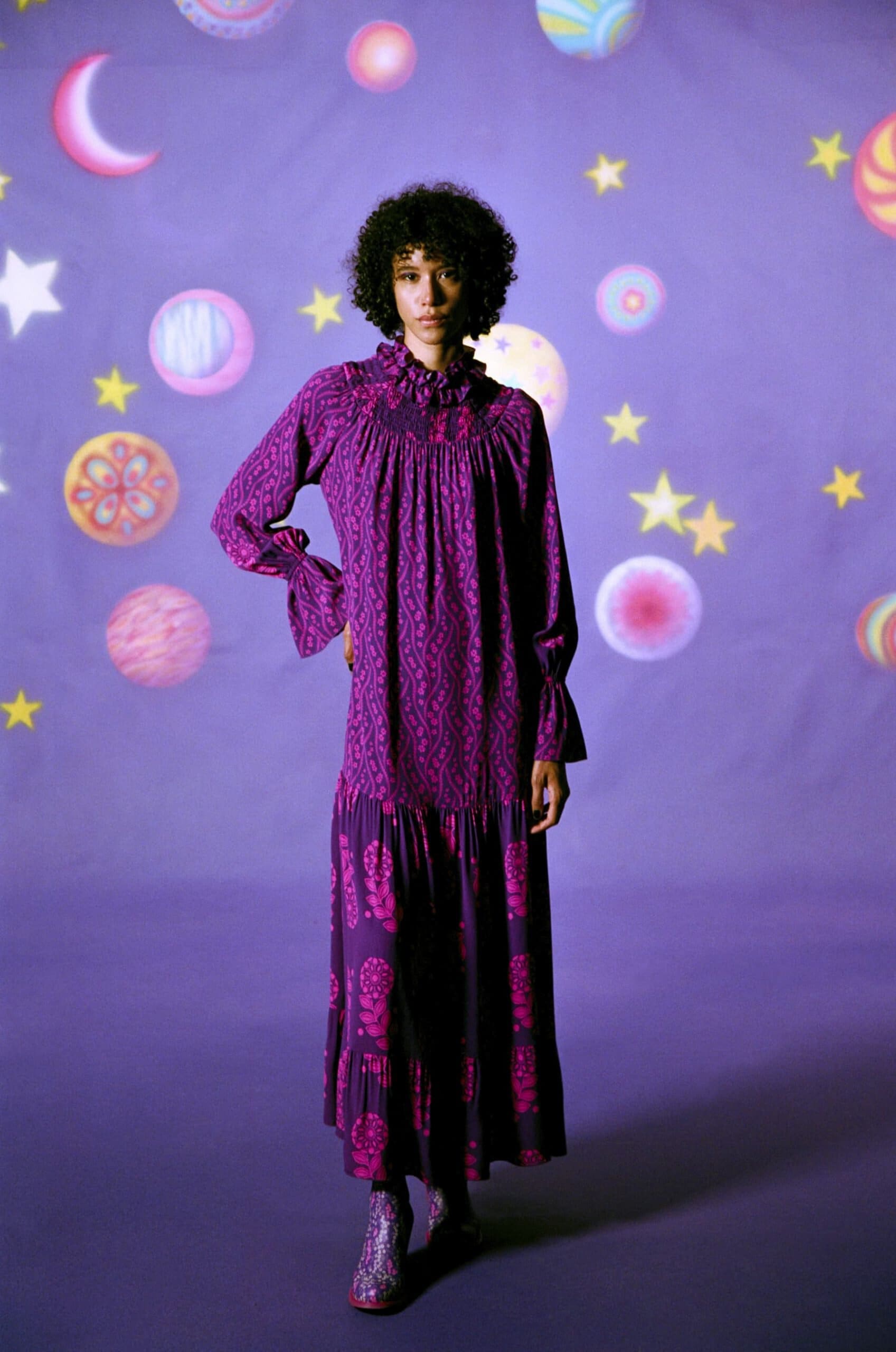 Throughout her long career, Sui of course makes beautiful clothes. Still, beyond that, the designer can always wrap her clothes with that extra sauce, marinade, her babydoll dresses, and her peacoats with a bit of subculture, a bit of pop accolade, and a bit of an invented spiritual life for her seasonal highly recognizable garments. Sui has been so consistent at furnishing her clothes with this cultural flair long before designers began making these connections to their fashion aesthetics.
Sui's fashion is a world on its own where the clothes are just an extension of that worldview.
In the mid-1990s, Sui began earnest fusing her fashion with stories from the world of art, music, and underground culture, bringing the hippie girls, mods, pirate rock, grunge, hula, nomads, surfers, and even cowgirls into the fashion lexicon. Her fashion aesthetics always have that sense of authenticity. In her explorations of the subcultural world, Sui collaborated with many of the architects of those movements and brought them into fashion, the first designer to blur the boundaries of fashion, art, spectacle, and pop culture.
What is a designer to do in the current pandemic is a question that has lingered since the lockdowns globally since March and is still ongoing today. Many other designers have pondered the reality of fashion – what kind of clothes to make when there are no parties or dinners to go to, what kind of style to make when zooming, and so forth – in making their spring 2021, the first collection of the pandemic era. There is a tension between creating real exciting fashion and comfortable clothes that facilitate the work from home exigencies.
For Anna Sui, the pandemic does not pose an existential problem in terms of her creativity. For this fall collection, she did what she has always done, which is to use her imagination to devise a new collection rather than make easy selling pieces. That is what a designer ought to do in the first place.
That is why so many designers have failed to engage in creative thinking but just in quick turn around comfortable clothes that have no real meaning, and perhaps the sorts of clothes that their consumers would never want.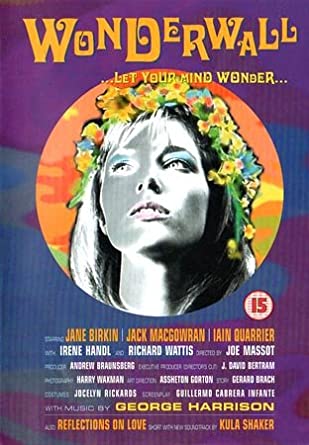 Anna Sui cited the 1968 Joe Massot movie Wonderwall as a source of inspiration in her thinking about what this fall collection should be. After spending over an hour and a half seeing the film on Amazon Prime, I understood Sui's reasoning.
The Massot film's narrative is relatively straightforward: it tells the story of a professor in his non-descript apartment who happened to peer through a tiny crack on the wall he had accidentally cracked as he heard loud music next door. The professor becomes obsessed with the young model in full hippie regalia, played by the actress Jane Birkin, to the point of having surrealistic and fantasy engagements in fighting for her against the model's photographer boyfriend in the film. George Harrison provided the soundtrack to the movie where the mod set design, the psychedelic colors of the furniture, and the Carnaby Street fashions of the late 1960s were in full display in Birkin's habitat. On the other side of the hole on the wall is another life, one entirely different from someone accustomed to reading Scientific American.
"Transcending that wall is what inspires me," Anna Sui said of the reasons she has chosen Wonderwall as a point of departure for this fall collection, in finding an intellectual and a creative source to push her fashion-forward in her ways regardless of the current situation. "Mixing traditional with whimsy, black and white with bright ambers and magenta; layering pattern on pattern, faux cowhide, lurex stripes, wavy vibe knits, windowpane tweed plaids, faux suede with fairytale trims, printed mesh with contrast lettuce edging, and floral chiffon festooned with lace," is how Sui described in details the mixtures in this very focused, witty, and sharp collection she made for fall.
Fashion ought to be a moment of transcendent, of becoming someone differently only throughout the act of dressing.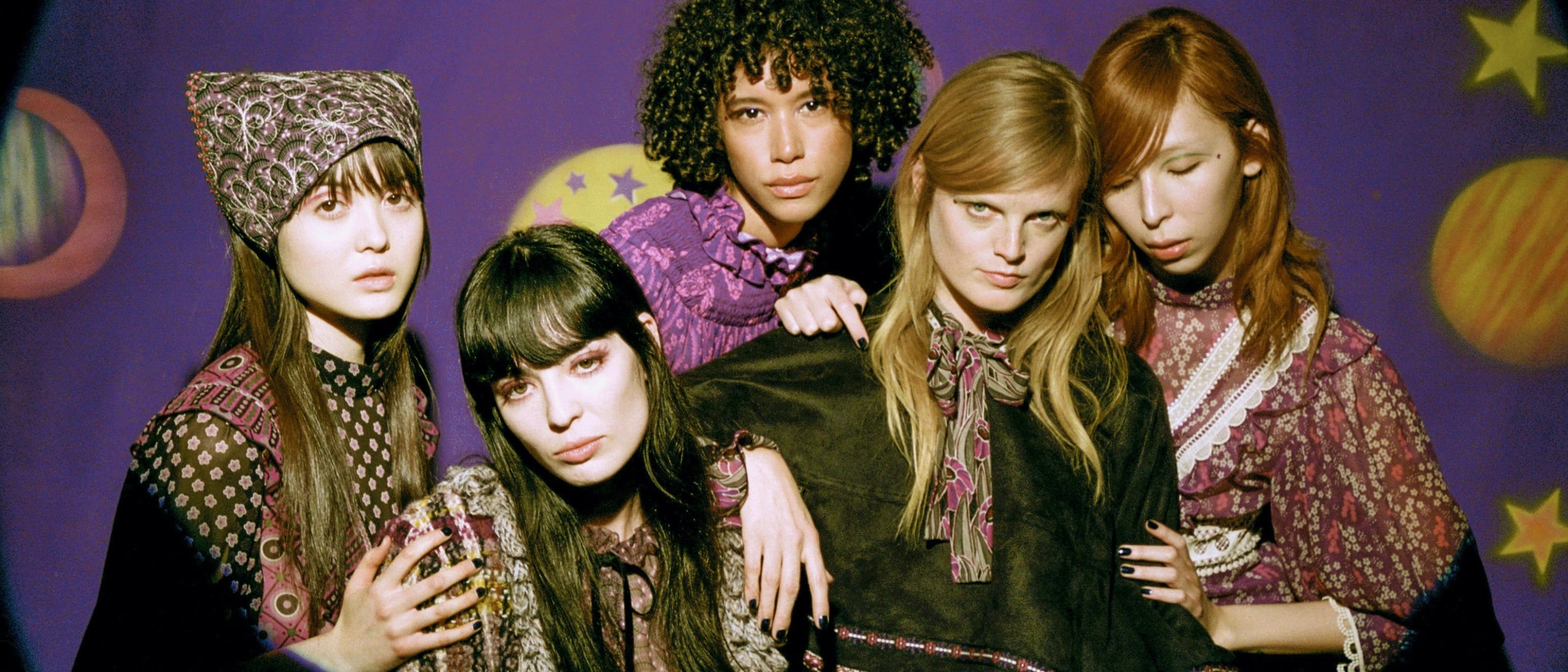 Pandemic restrictions or not, this would have been another regular season for Sui. In a twist, Sui did not translate the psychedelic world of the late 1960s and early 1970s seen in the movie into any literal garments in this collection. That spirit of free mixing of that distant era is now among the sumptuous striped and zig-zag black and white knit turtleneck with matching pants tailored slim to the knee and then flared out to the ankle with a plaid wool coat or a faux cowhide fur coat.
The collection feels more sophisticated for the Sui girls that have grown up a bit but still clamors for fashion. The black long flare sleeve crushed velvet print dress, the black tweed spread collar long sleeve dress with gold trims, or the black wool cape with fringes and matching pants are among the looks that combined to foster an exuberant wardrobe choice – or what Sui terms as "that black and white to color moment."
It is also a testimony of Sui's strength as a designer looking at these fall look book pictures; her signature garments are in full display, perhaps with a change of fabrics and a few decorations here and there to spruce up things a little bit.
But her base garments are always present in every collection that I have seen of Sui's work since the mid-1990s – the short dress with the poet blouse, the skirt suit with lace trims, the short coat with matching dress, or the print dress with lace front details and raised sleeves.
---