---
Review of anOnlyChild Fall 2022 Fashion Presentation
Hats On. Clothes Off. The Body Beautiful
By Constance C. R. White
The 'Nude' exhibit at the Fotografiska Museum in New York, is a shock to the system. It's provocative and mesmerizing.
Because while we see each others' faces and hands all the time, we don't as a rule, see each others' private parts.
During New York Fashion Week, I got the chance to tour the museum, with its exhibition halls, cafe, books and gift shop.
In exhibit rooms were photographs of human forms stripped bare. But in my head, all I could think of were clothes.
Covering our nudity is what designers do for a living. We are less vulnerable physically and emotionally when garbed.
As part of a unique presentation on Broadway dowtown, similar themes were expounded upon by fashion designer Maxwell Osborne, who chose nudity to introduce his hat collection for his new label, anOnlyChild.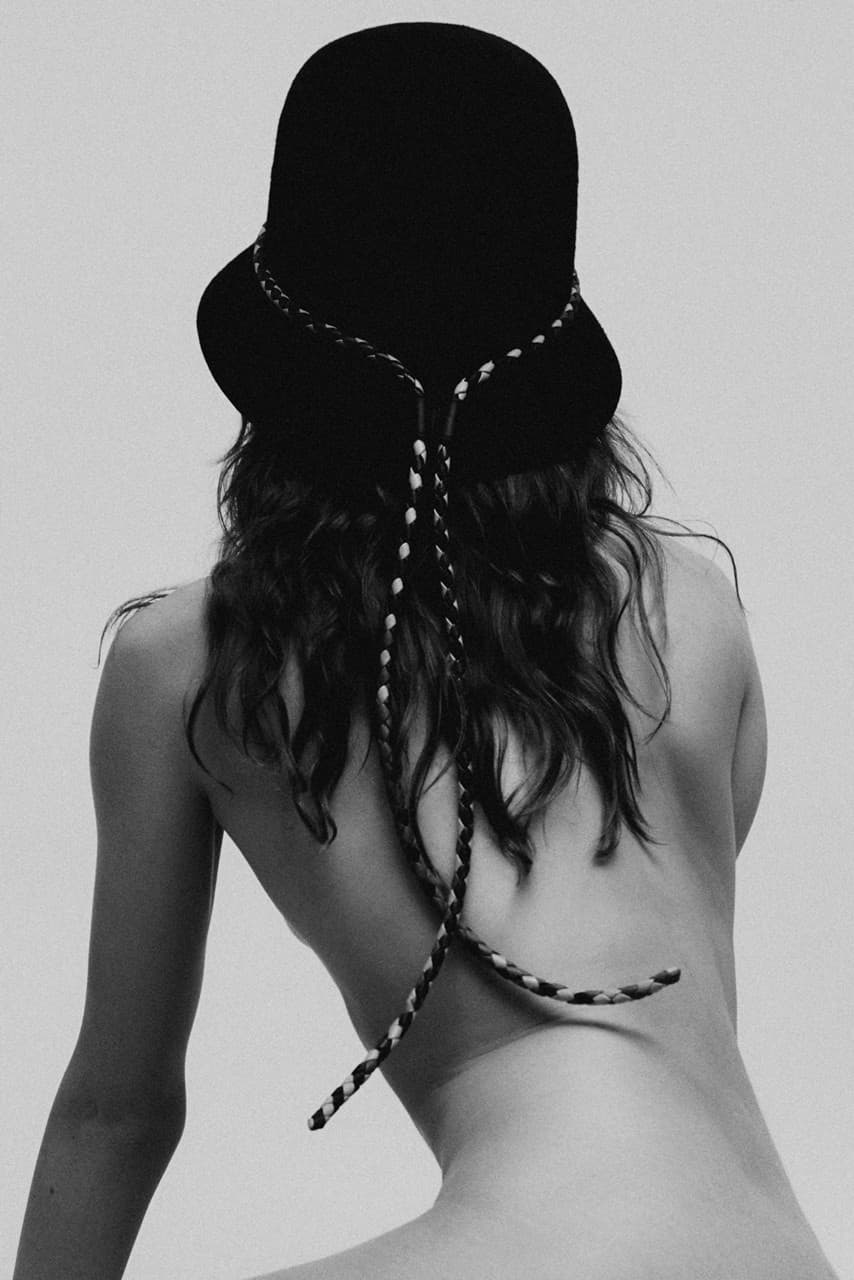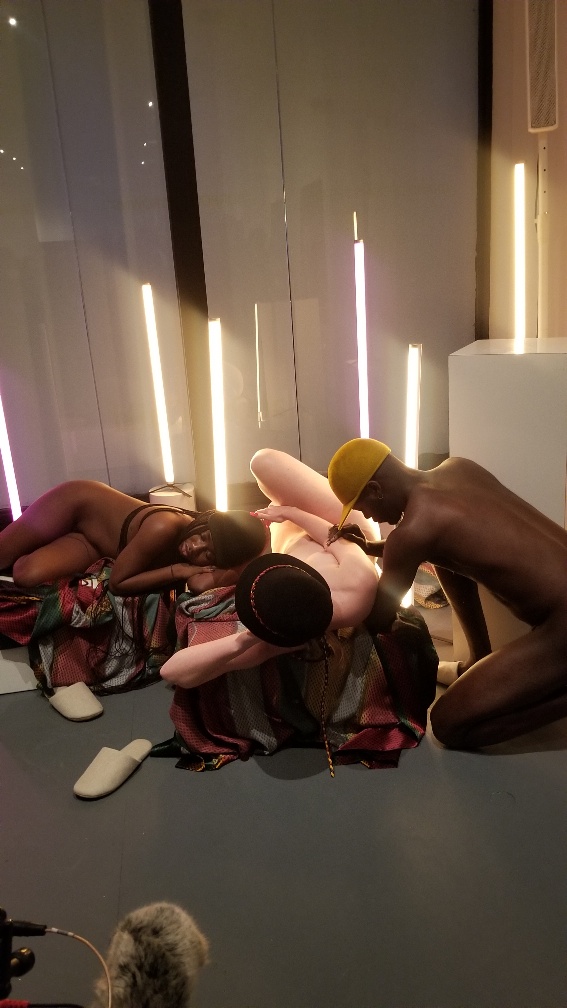 The hats are a collaboration with millner Gigi Burris. Made from wool felt, they come in olive, deep red or yellow in two styles, baseball cap and a bucket hat, some with a braided cord around the crown.
At the well-attended presentation, three live models – two women and one man – in full frontal nudity, created vignettes of shared affection. And sometimes they appeared to just be in repose.
Similar nude images, shot by photographer Bon Duke, who also photographed the clothing collection, lined the walls.
The photos would have been at home at Fotografiska but for Duke's gender.
'Nude' comprises more than 200 photographs and films by 30 female-identifying artists from around the globe.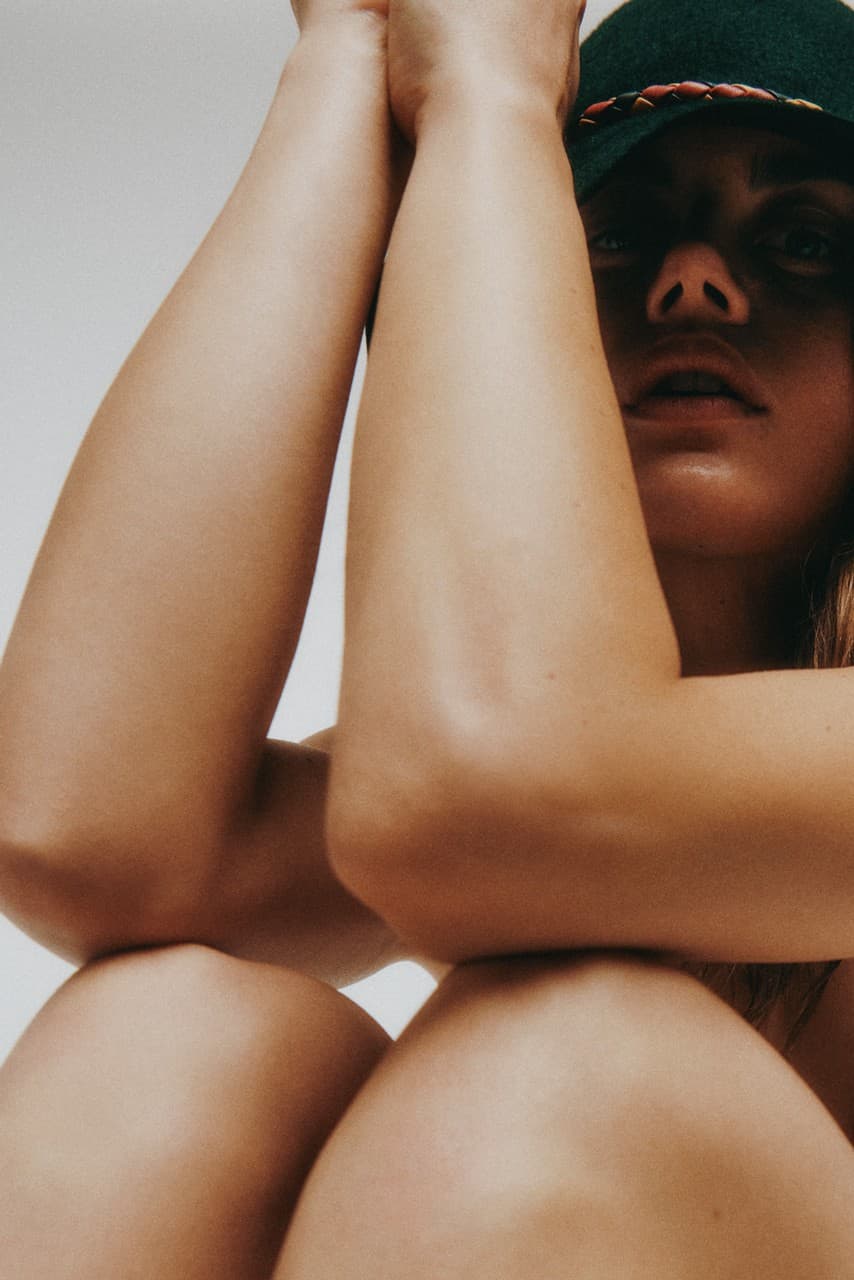 It wants to flip historic art and fashion on its head by looking at the body from a female's perspective, that is, the female gaze.
Viewing the nude body while thousands of garments designed to cover them up are center stage, lends focus to the role of designers.
Osborne's cheeky concept, yes there were plenty of cheeks on display, was an adventurous path to lead us to the hats and the new label.
It takes balls to market a clothing brand by not showing any.
Osborne, who was part of the duo behind the influential label Public School, started his collection of mens', womens' and genderless clothes, last fall using deadstock.
Society raises us to see human bodies as titillating, not just as the simple marvels we are.
The work of designers like Osborne is to layer or project a story on top of the body, whether the wearer wants this or not.
Each picture presented in the exhibit made me wonder how this person, this body, looks in clothes.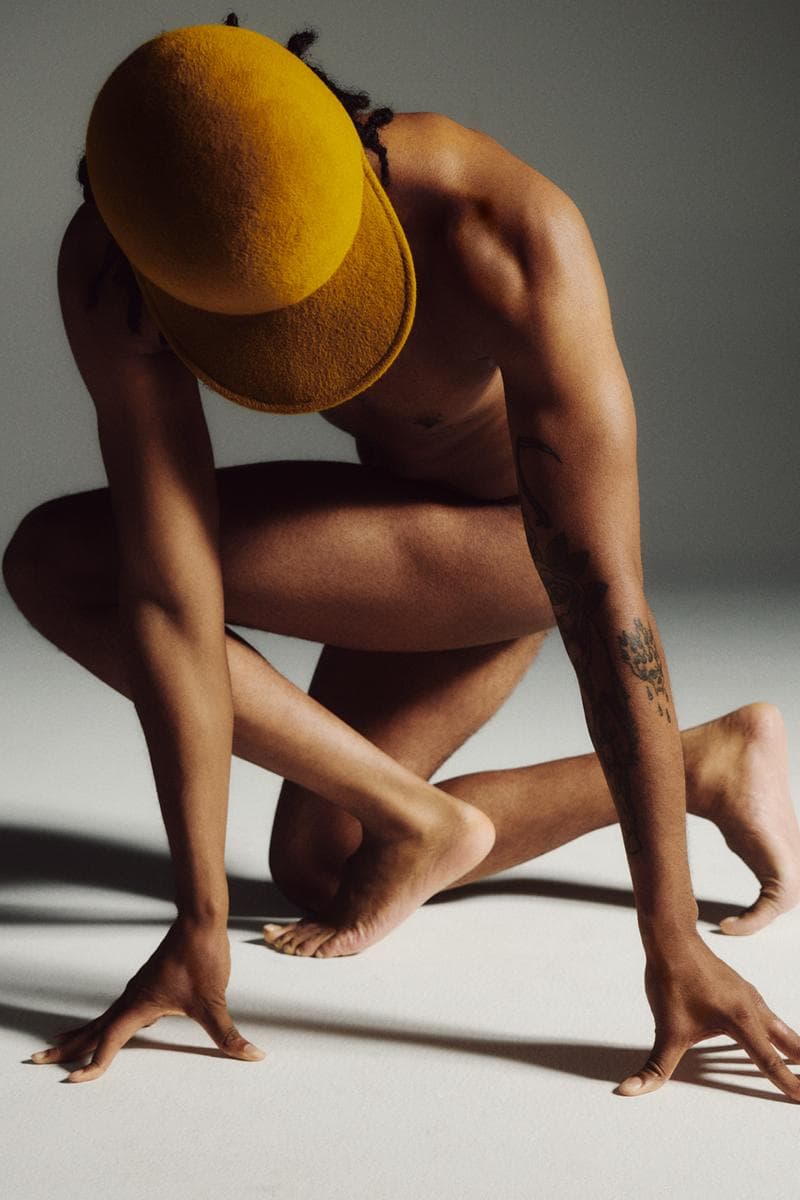 What would the bodies at the hat presentation, held in a storefront in downtown New York, project if they were dressed in the shirts and shorts of anOnlyChild?
From time immemorial, designers have covered and uncovered the body in sexually provocative ways.
This is acceptable and well within social norms.
With their unconventional presentation, the three collaborators achieved quite a feat; flouting the sex police and the fashion police simultaneously.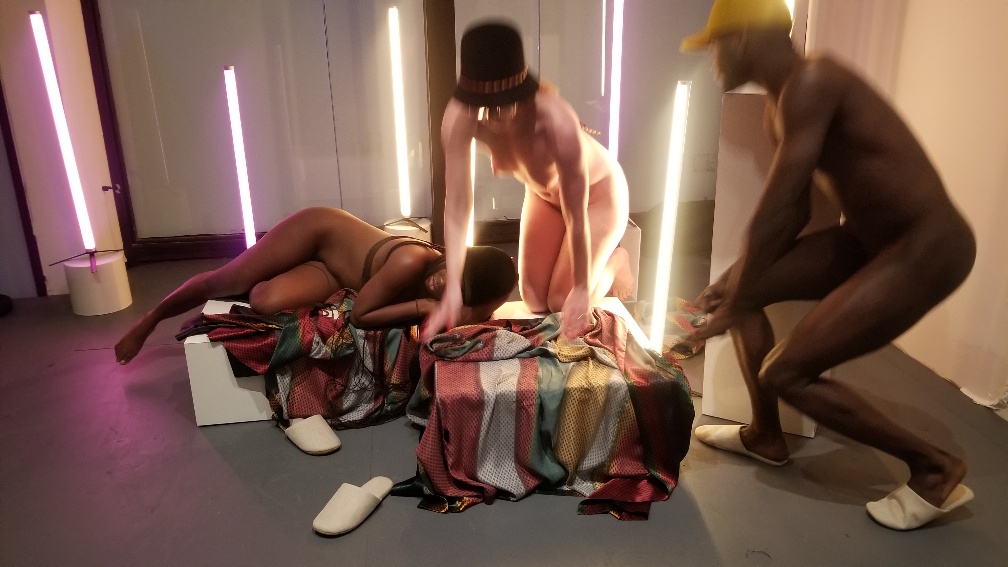 ---