---
A.P.C. Partners With Parisian Jewelry Designer Charlotte Chesnais For The Houses 8th 'Interaction'
For the Spring 2021 collection, Charlotte Chesnais, jewelry and RTW designer of the her eponymous brand has collaborated on a capsule collection for A.P.C.'s eighth interaction. The ongoing series of 'Interactions' was inaugurated in Spring 2019 with Kid Cudi, and have developed into collections with a limited number of pieces in which friends of A.P.C. offer their personal vision of the brand.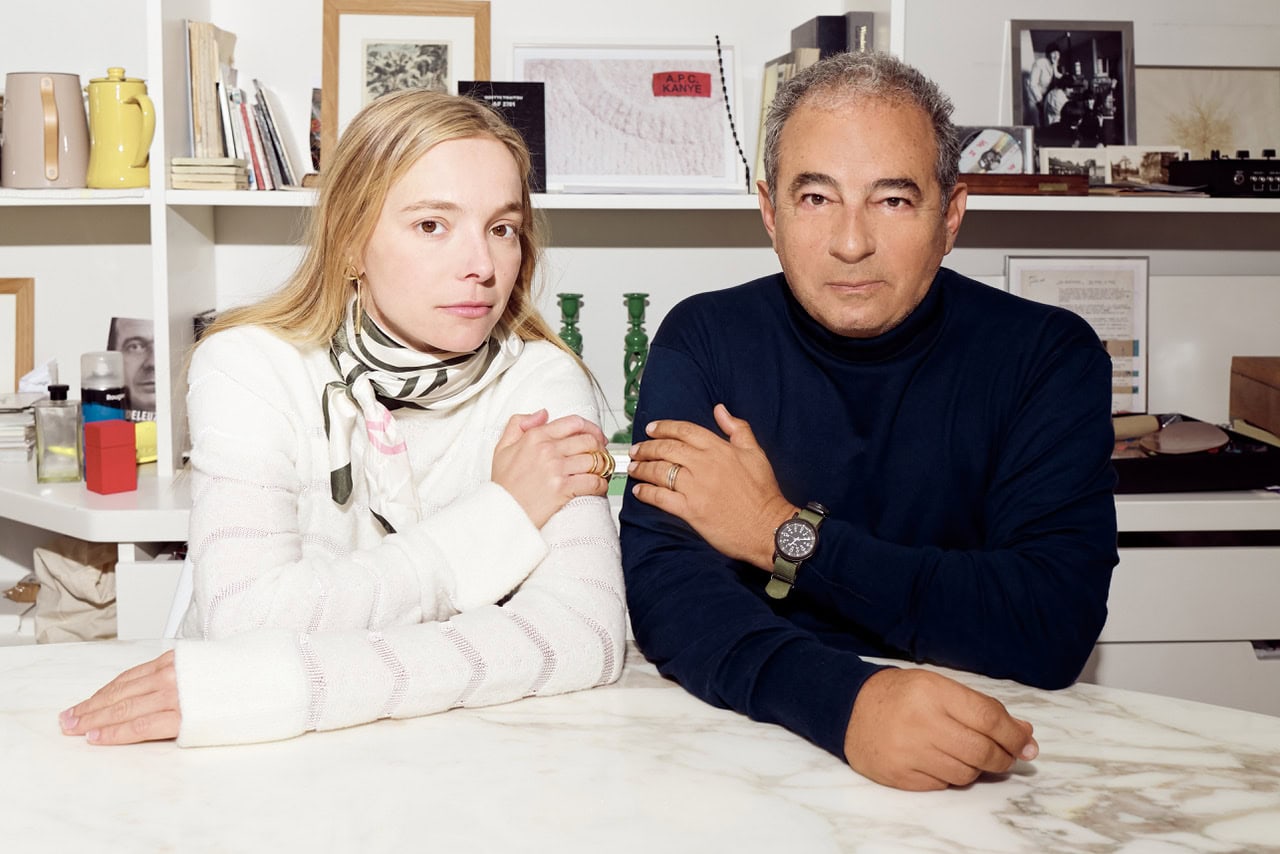 Chesnais played prediominately with two luxurious source materials: white wool and Lurex knit. The collection enabled the designer to reflect on the meaning the brand had in her development and early life in Paris.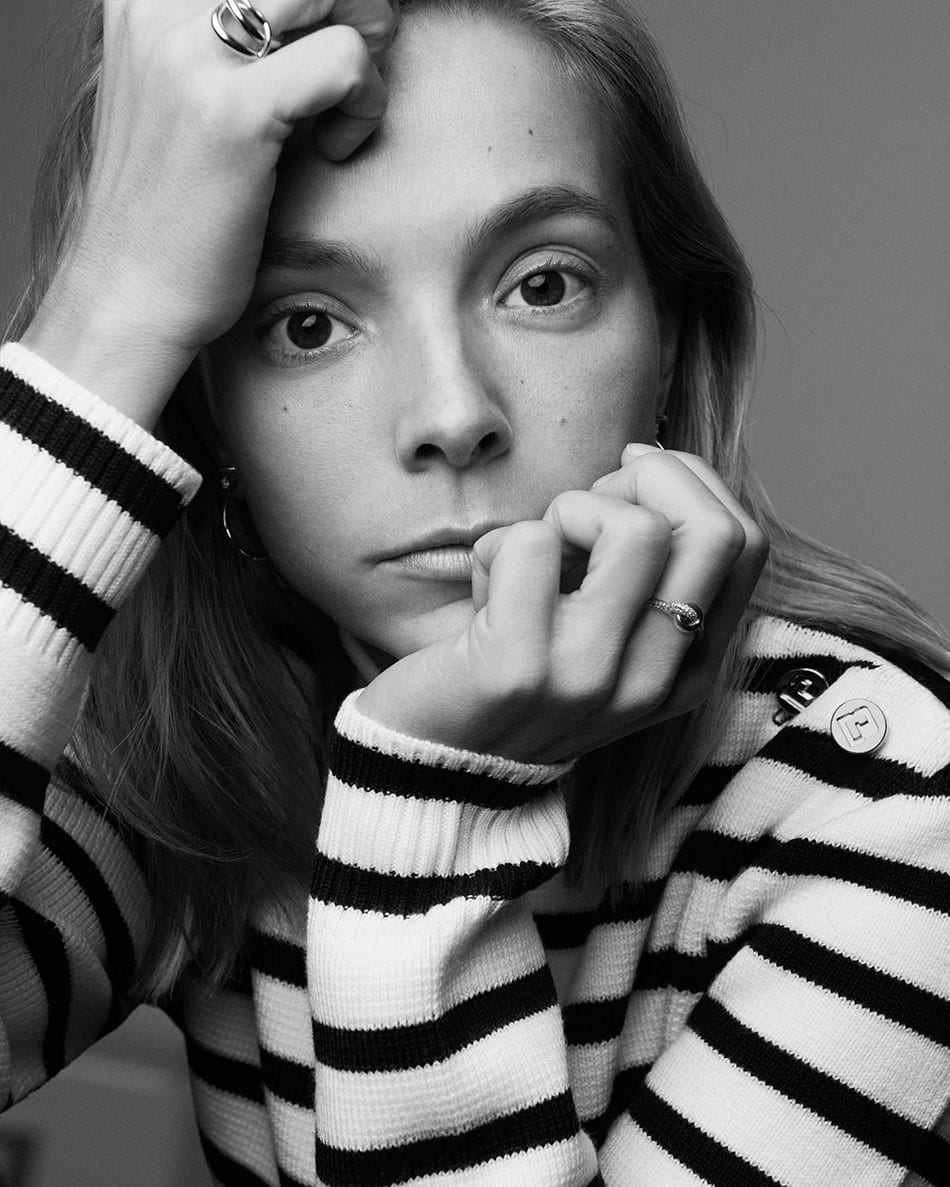 I was 18 years old and I remember it very well. A.P.C. has always been a destination, a first vision of the rue de Fleurus. The specific smell of the first candle when you entered the store, the military canvas curtains in the fitting rooms and the raw jeans that were so stiff that you weren't supposed to wash them. The beneficial rigour of a radical and pragmatic wardrobe.

– Charlotte Chesnais
"I wanted this proposal to be fairly free," the designer went on to explain. "Like this Lurex knit that seeps into everything, from the jumpers to the jean cuffs! Thank you for granting me this power. What a luxury to have so much freedom."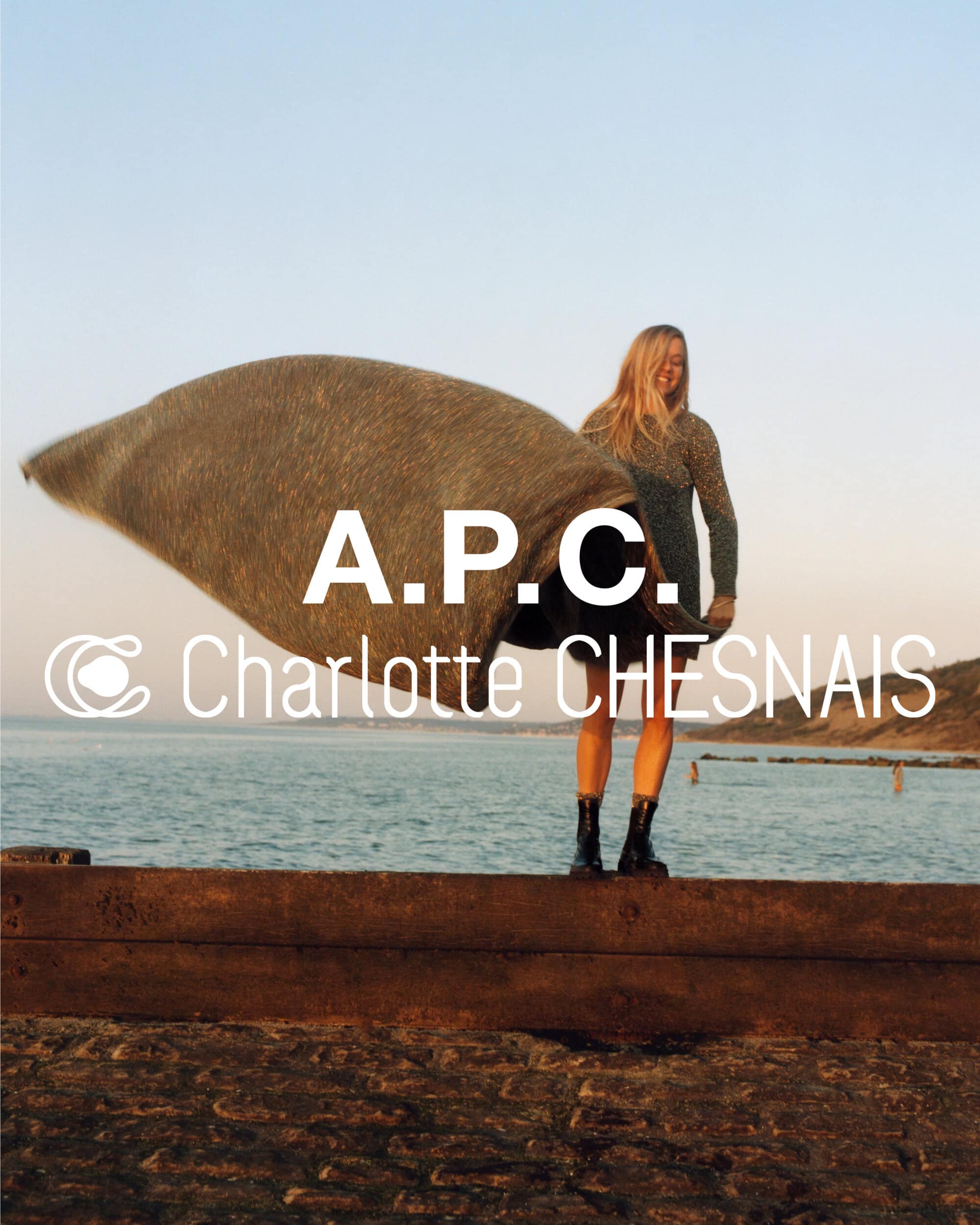 To showcase the capsule collection photographer Tom Johnson lens Chesnais herself at Houlgate on the coast of Normandy.
A.P.C.'s Jean Touitou exaplained, "I'm delighted by these photos of Charlotte wearing her creations for A.P.C. on the Normandy coast. It's truly the image of a young blossoming woman for infinity and beyond (partial nod to Buzz Lightyear). Of course, another female model would have 'done the job' too, but it wouldn't have been as on-point, both aesthetically and morally speaking."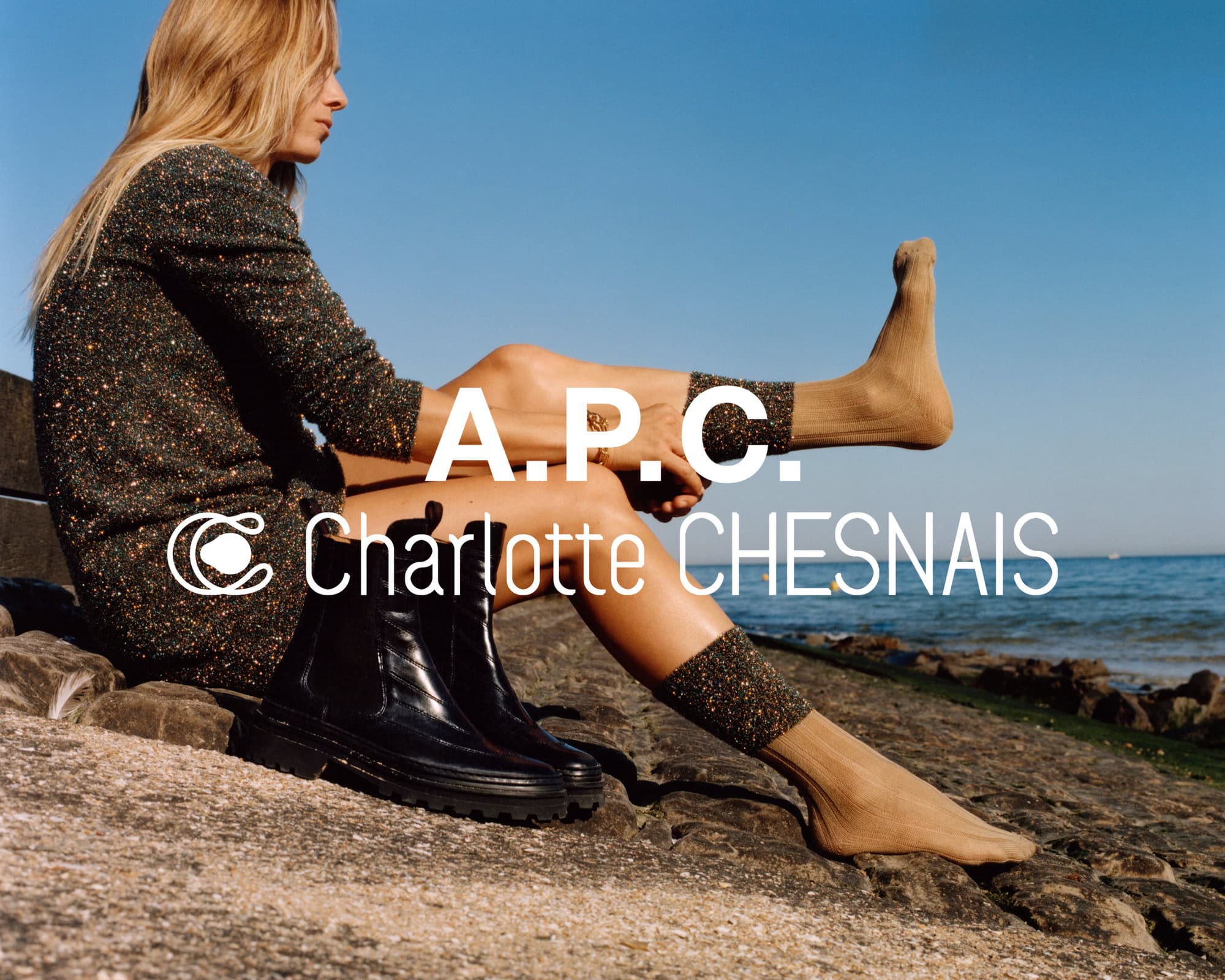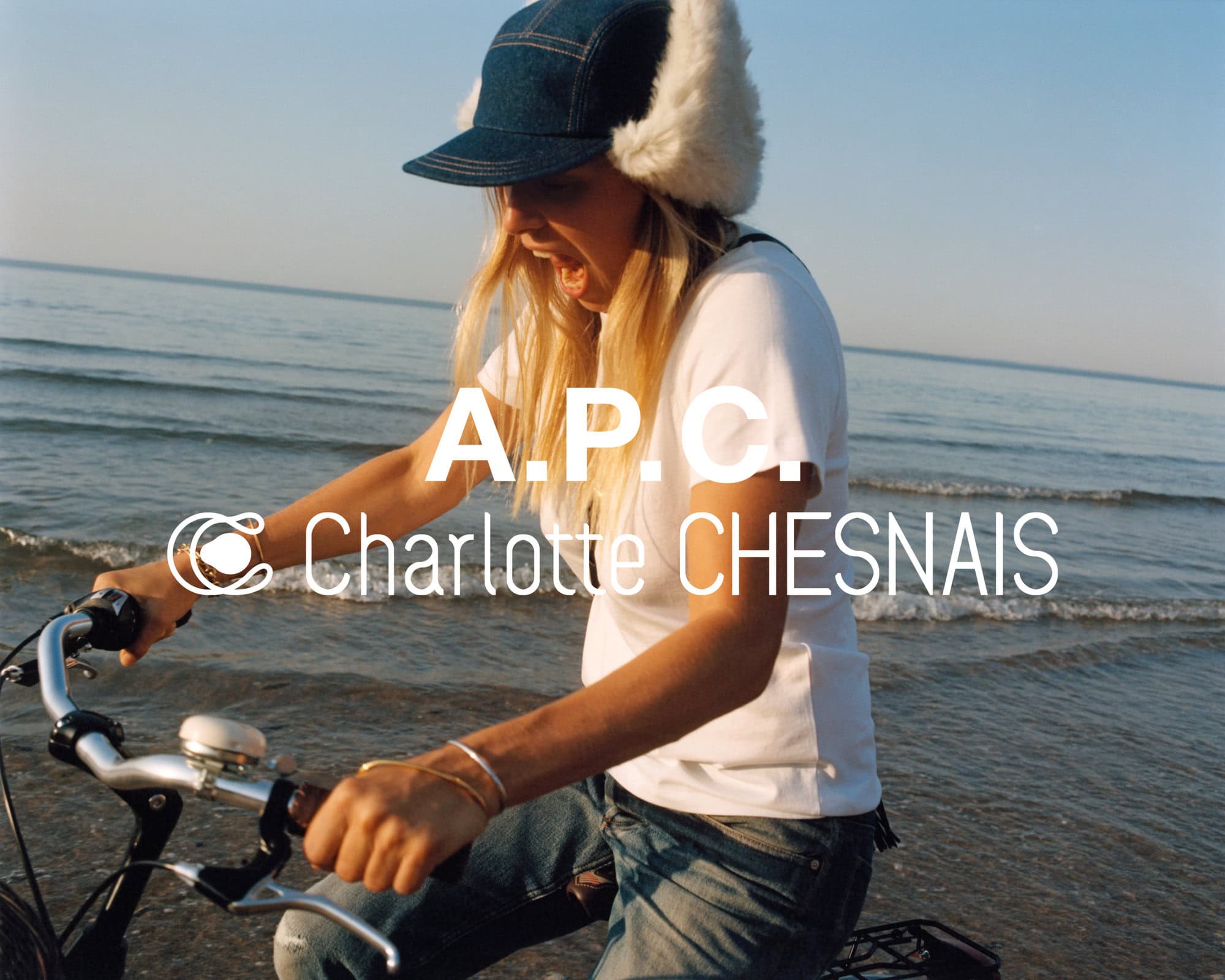 ---