Review of Area Holiday 2023 Ad Campaign by Art Director Burce Usher and Photographer Theo Sion with model Nicola Kast
Area brings an artful and austere sensibility to the season of giving with its Holiday 2023 campaign. Celebrating the brand's inaugural specially designed holiday collection, the dramatic campaign was captured by photographer Theo Sion.
In designing the collection, Area creative director Piotrek Panszczyk began with a desire to offer a new take on the house's signature crystal encrusted jersey, reworking the opulent fabric with couture draping techniques. Drawing inspiration from but subverting the glamor of 40's Hollywood, the resulting dresses are primed for making a statement at special occasions.
Sion's campaign imagery takes a classically minimal perspective, shooting model Nicola Kast in a bare gray studio space. This approach puts the focus on the sparkle and fluidity of the collection itself, which is further set off by the chunky and opulent statement jewelry, as well as theatrical masks that almost feel a bit ominous.
All together, the approach is a thrilling divergence from the typical holiday campaign. We must confess that when the season starts to roll around (which happens earlier each year) we dread looking at an endless stream of Christmas parties, family togetherness, twinkling lights, and giftable accessories. Area makes the bold decision to kick off the season in a completely different style, smartly reimagining some of its signature design techniques to illuminate the winter months with drama and shine.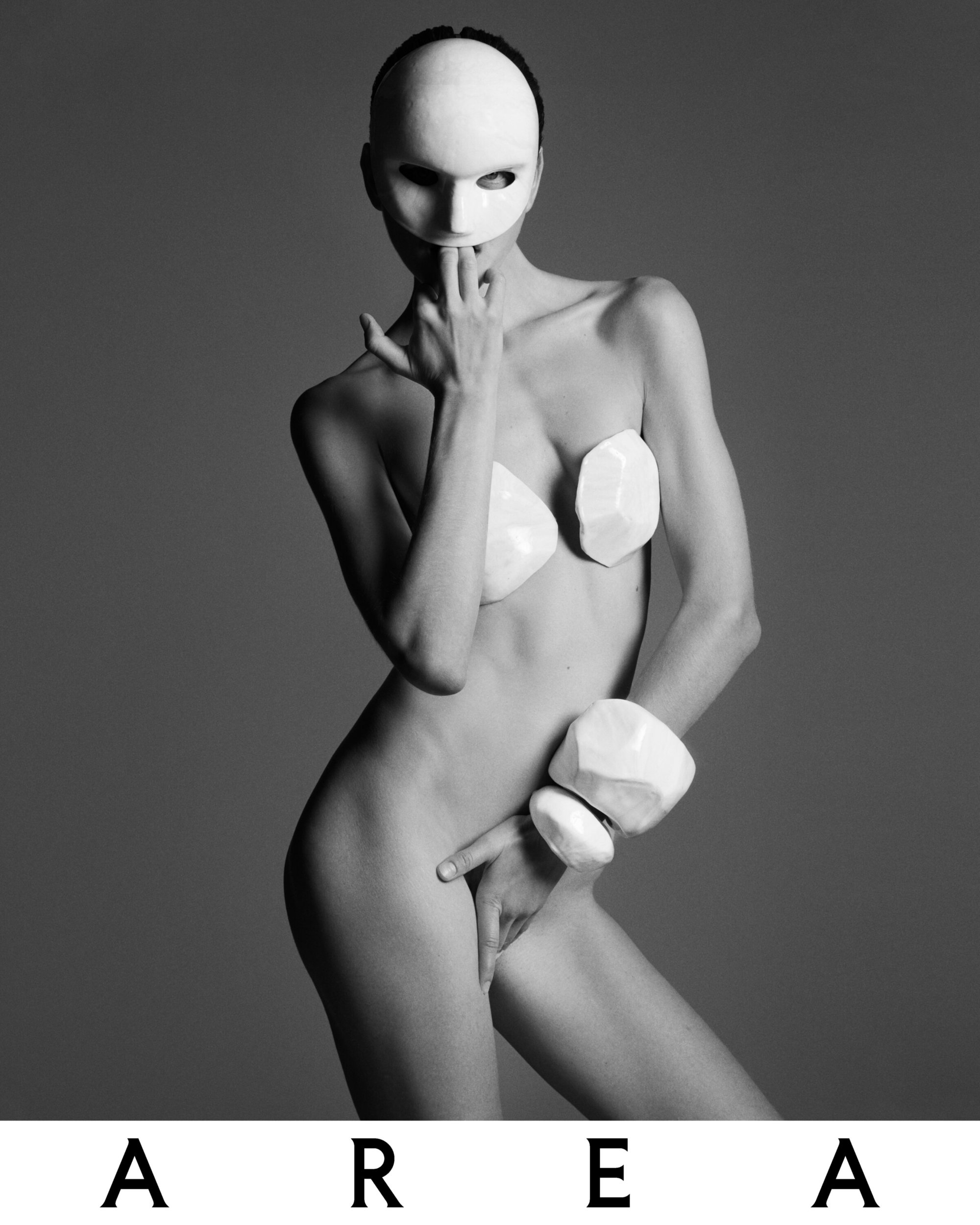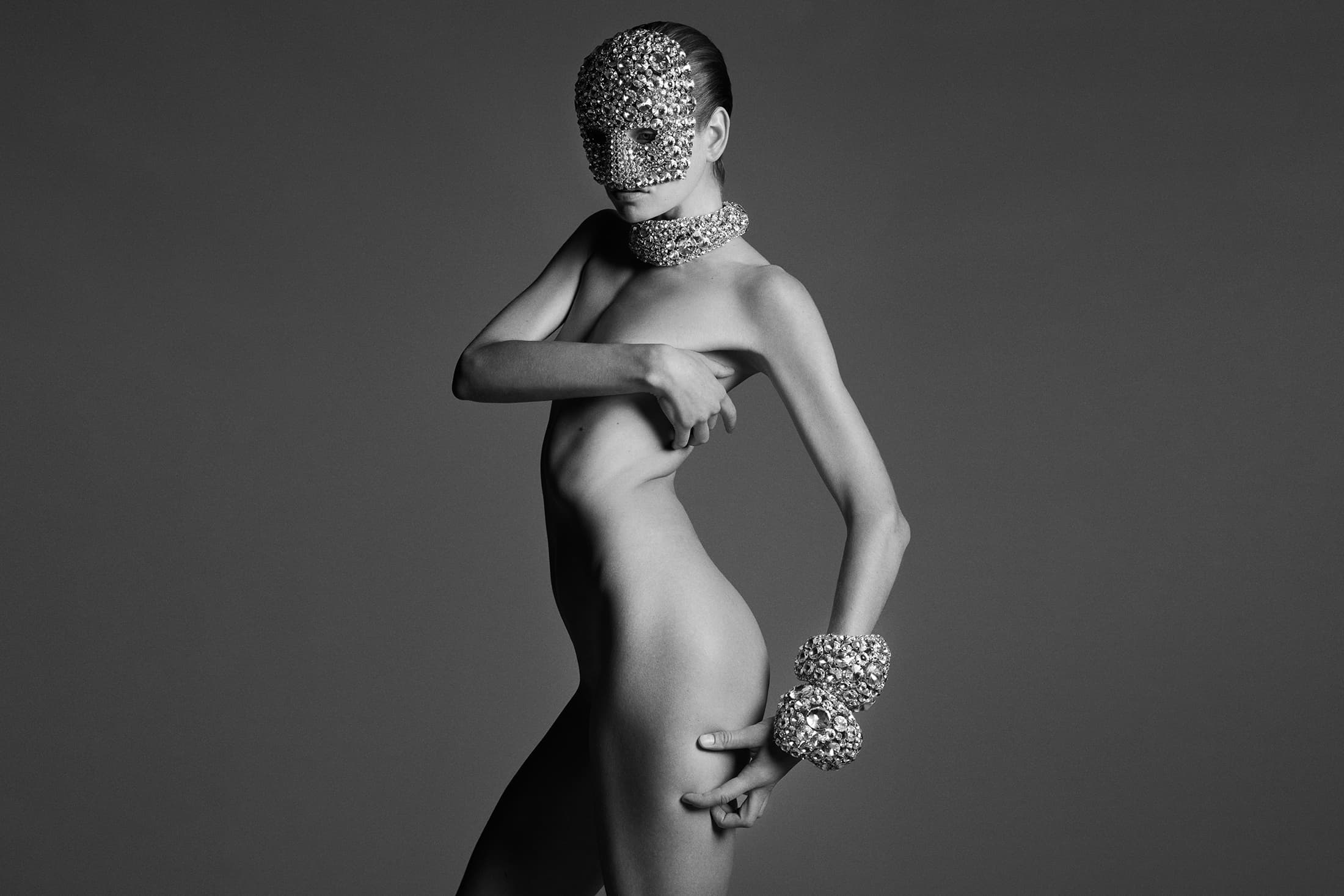 Area Creative Director / Co-Founder | Piotrek Panszczyk
Art Direction | Bruce Usher
Photographer | Theo Sion
Models | Sylvia Anderson
Stylist | Katie Burnett
Hair | Ryan Mitchell
Makeup | Kuma
Manicurist | Yukie Miyakawa
Production | Replica
Casting Director | Nicola Kast
PR | Lucien Pages Communication

---