---
Arias is opening the brand's first-ever New York City store located in SoHo at 466 Broome Street.
The store's 1,500 square-foot space reflects the houses' minimal, yet feminine approach to design within an elevated, personal, and modern atmosphere. Black galvanized steel rods are suspended above marble slabs throughout the perimeter of the store. Corinthian columns and a tinted mirror wall at the back of the store lend visual interest and add depth to the space while the central seating area accentuates the clean lines of the light-filled, SoHo flagship.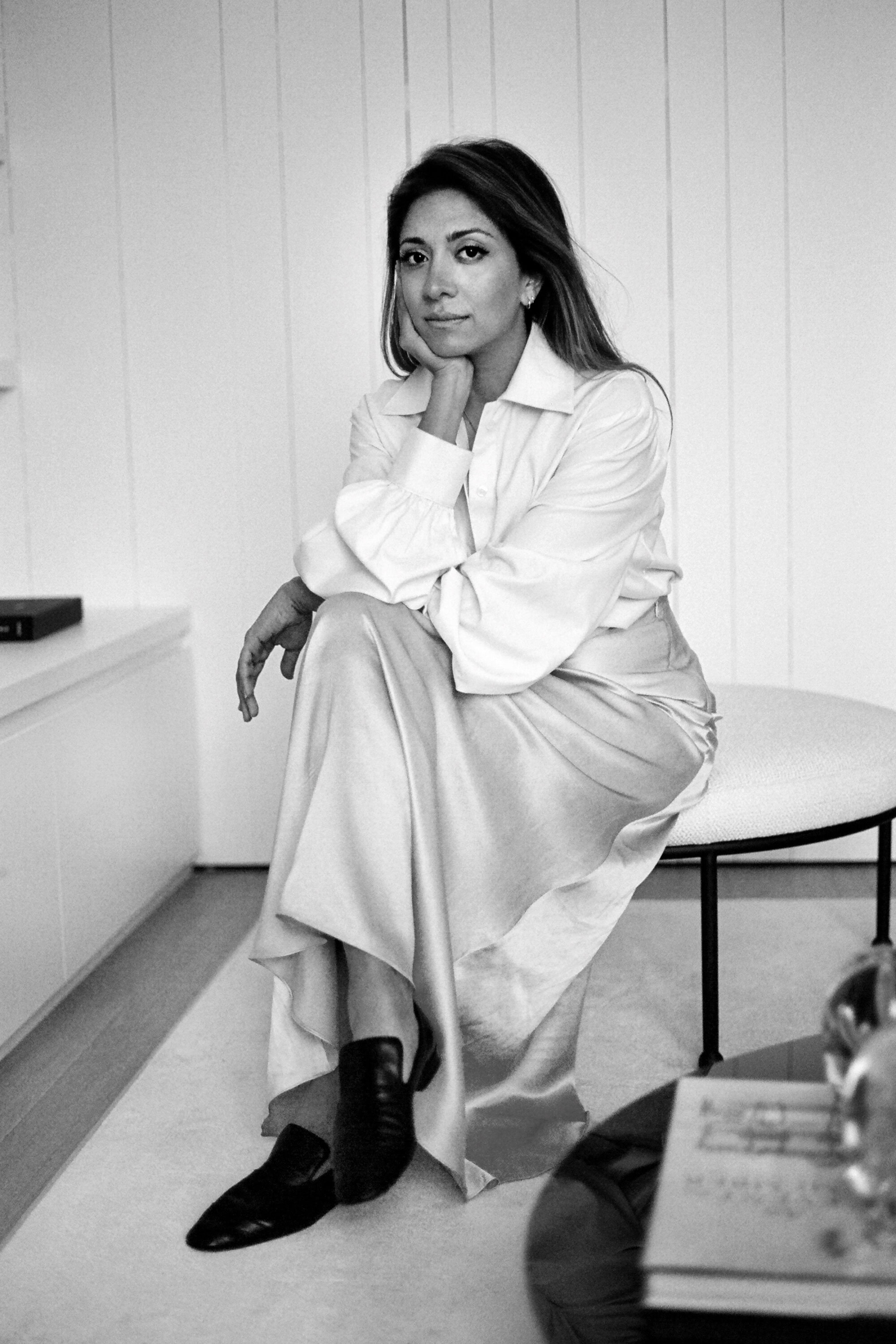 It's always been a dream to open a store and it means even more to me to do so in this unprecedented time. I chose to open our doors and show support for the city as our collections are made in New York. It's an important moment in my brand's development and I couldn't think of a better location than in SoHo, which is an intersection of fashion and art. The Arias woman has always shopped our brand online and attended our trunk shows. I am now able to share the world of Arias with my clients – an experience she has been waiting for!

– Nina Sarin Arias, Creative Director/Founder
Arias plans to appeal to both fashion and art lovers by collaborating with New York art galleries to present exclusive exhibitions. For the store opening, it is partnering with the Andrew Kreps Gallery to host an installation of works by German contemporary artist and photographer Annette Kelm. Kelm is an internationally acclaimed artist whose work was included in the 54th Venice Biennale, as well as in exhibitions at the Museum of Modern Art and the Whitney Museum, amongst others. Her photographs deconstruct traditional still life narratives focusing on the intersection of form and pattern. The installation will consist of 6 photographs including Pepper / Pac Man (2016), Lilly #1 (2018), Piano Lesson (2018), Untitled (2012), Big Sur (2018) and Helmholtz Sirene (2017), which will be available for purchase in the store through October.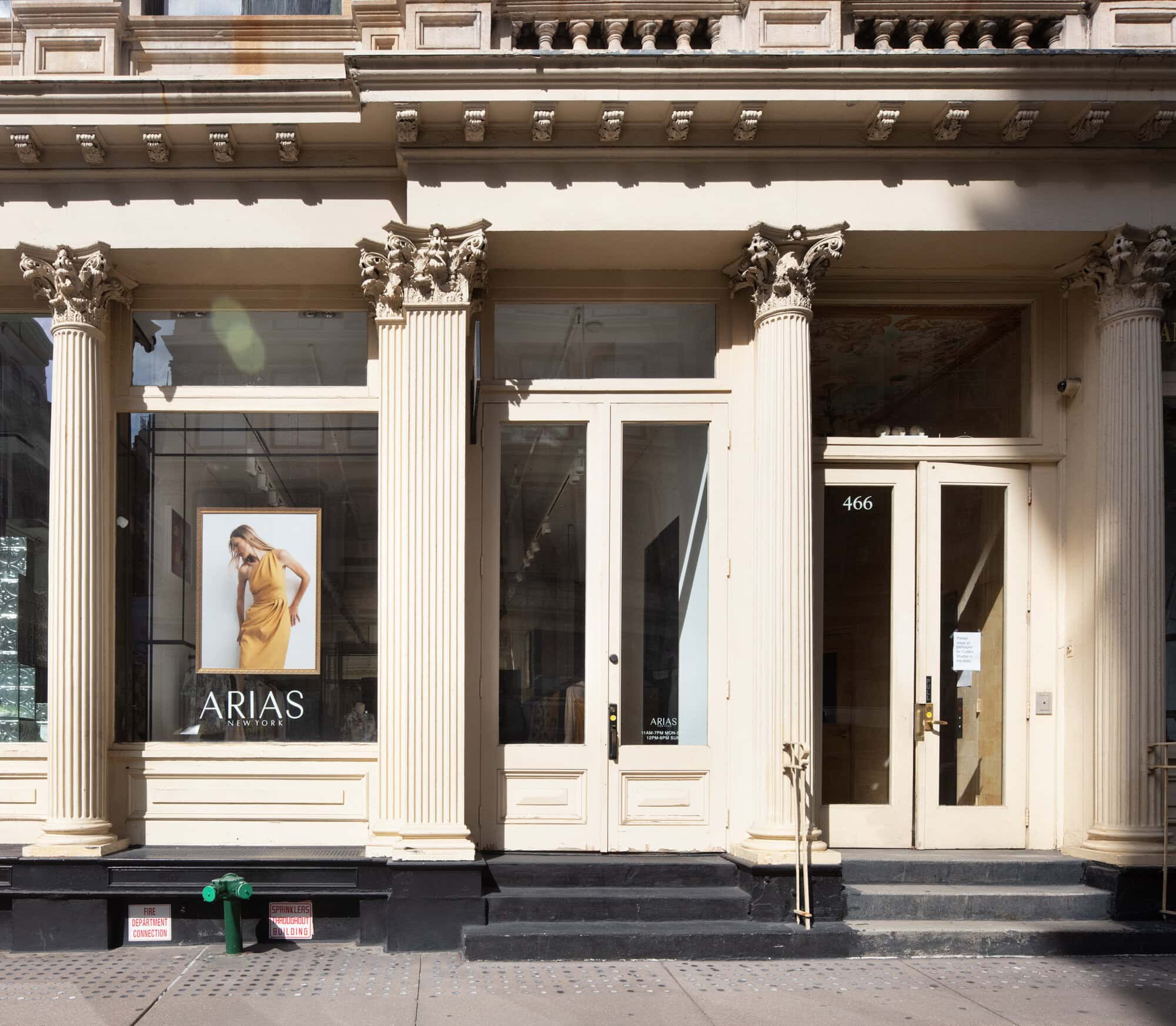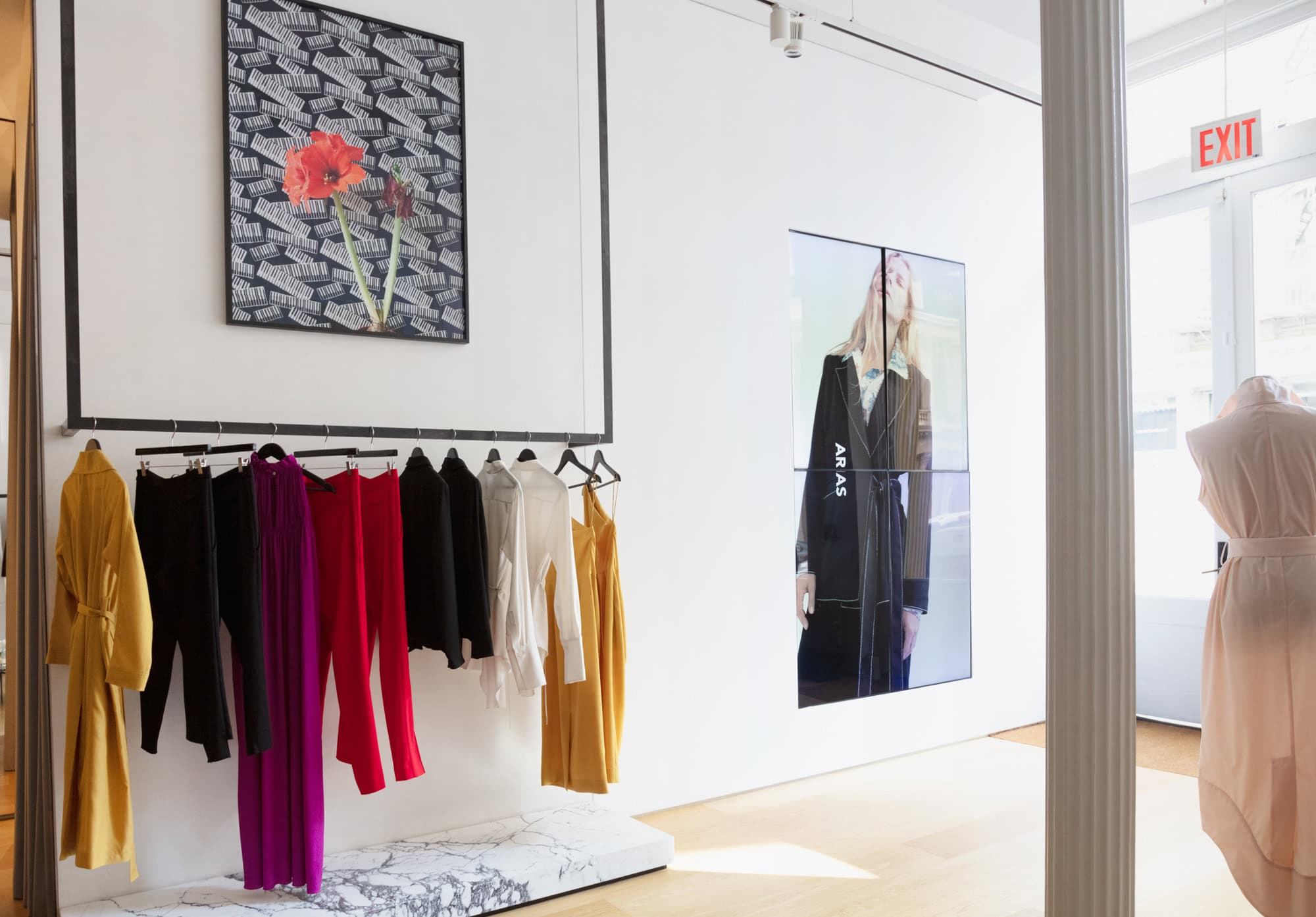 Store Photography | Vicente Munoz
Location |466 Broome St. New York, NY

---