Review of Balenciaga 'BB Monogram' 2022 Ad Campaign by Creative Director Demna with Photographer Stef Mitchell with Talent BFRND, Justin Bieber, Marie-Agnès Diène, and Kat Zhang,
by Aidel Townsley
BFRND, Justin Bieber, Marie-Agnès Diène, Kim Kardashian and Kat Zhang appear in a series of portraits by Stef Mitchell, with creative direction from Demna for Balenciagia's BB Monogram campaign. Wearing Balenciaga clothing, in personal settings, the campaign features a new pattern for the brand.
The Balenciaga BB Monogram pattern originally appeared on items from the designer's 1990s collections and is a contemporary interpretation of an archival print. A horizontally extended double-B logo and a series of diagonal stripes are interlaced in the new graphic style to form a repeating monogram.
A serious and oversized silhouette is maintained in these depictions of these extremely well known talents. Strong personalities are complemented by equally pointed looks, including skin tight black full body apparel and a jean jamboree matching set. Velvet and linen textures, as well as distinctively familiar furniture add an intimacy to the otherwise cold expressions and sleek environments.
This composition reminds consumers of Balenciaga's quintessential modern and somewhat haughty attitude. Its audacious collaborations with popular culture icons is combined with a classicism and strength stemming from a long history of impeccable couture.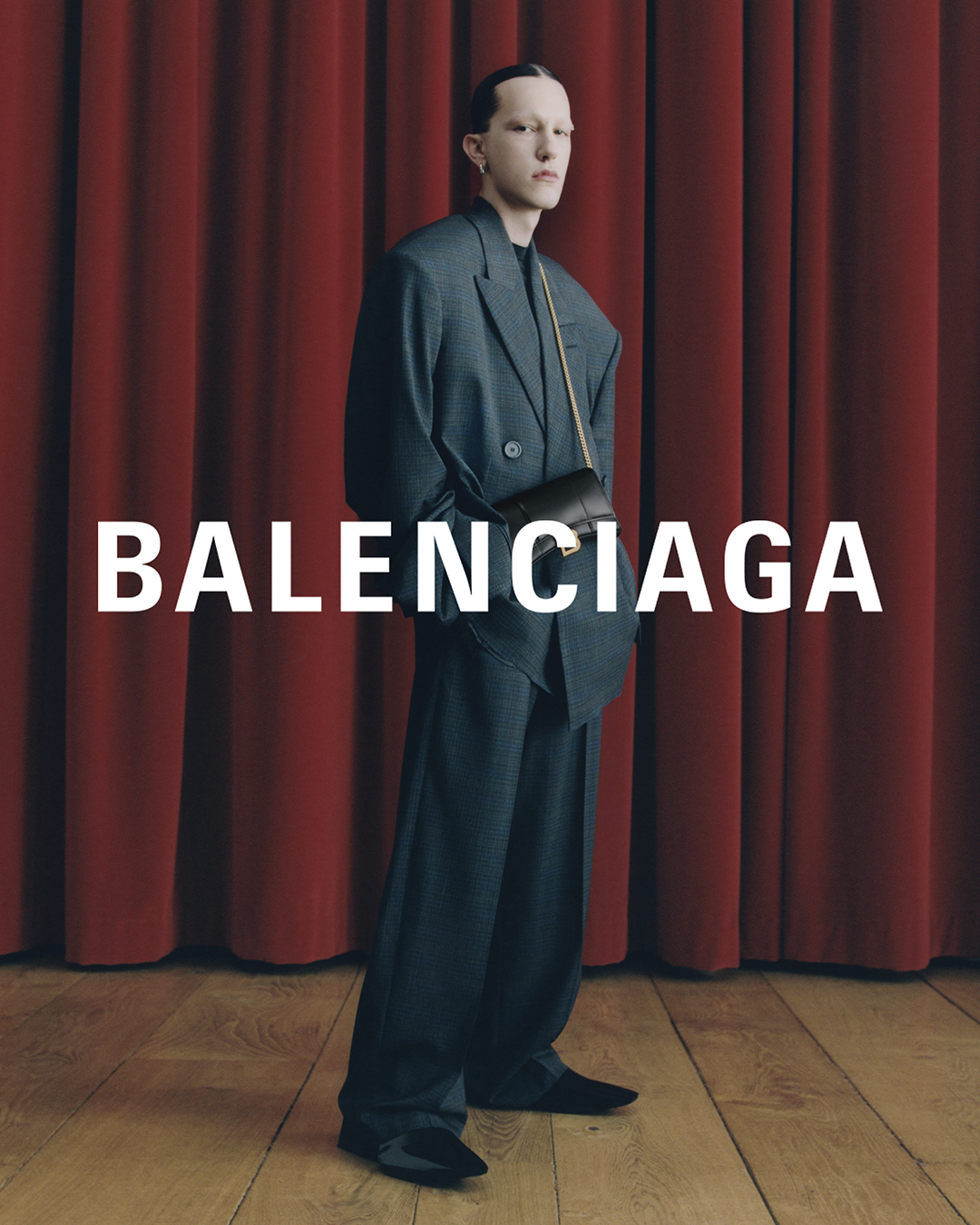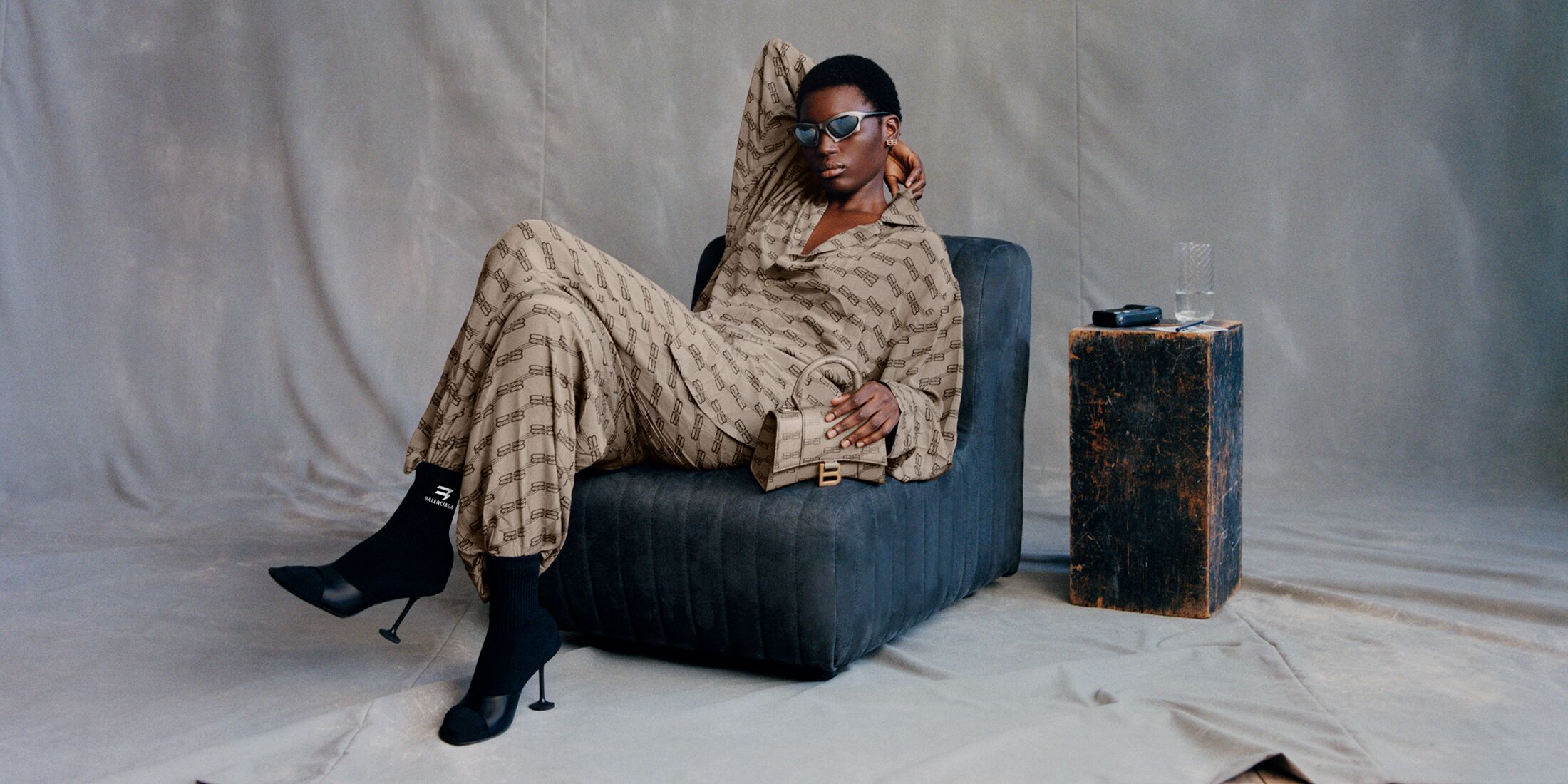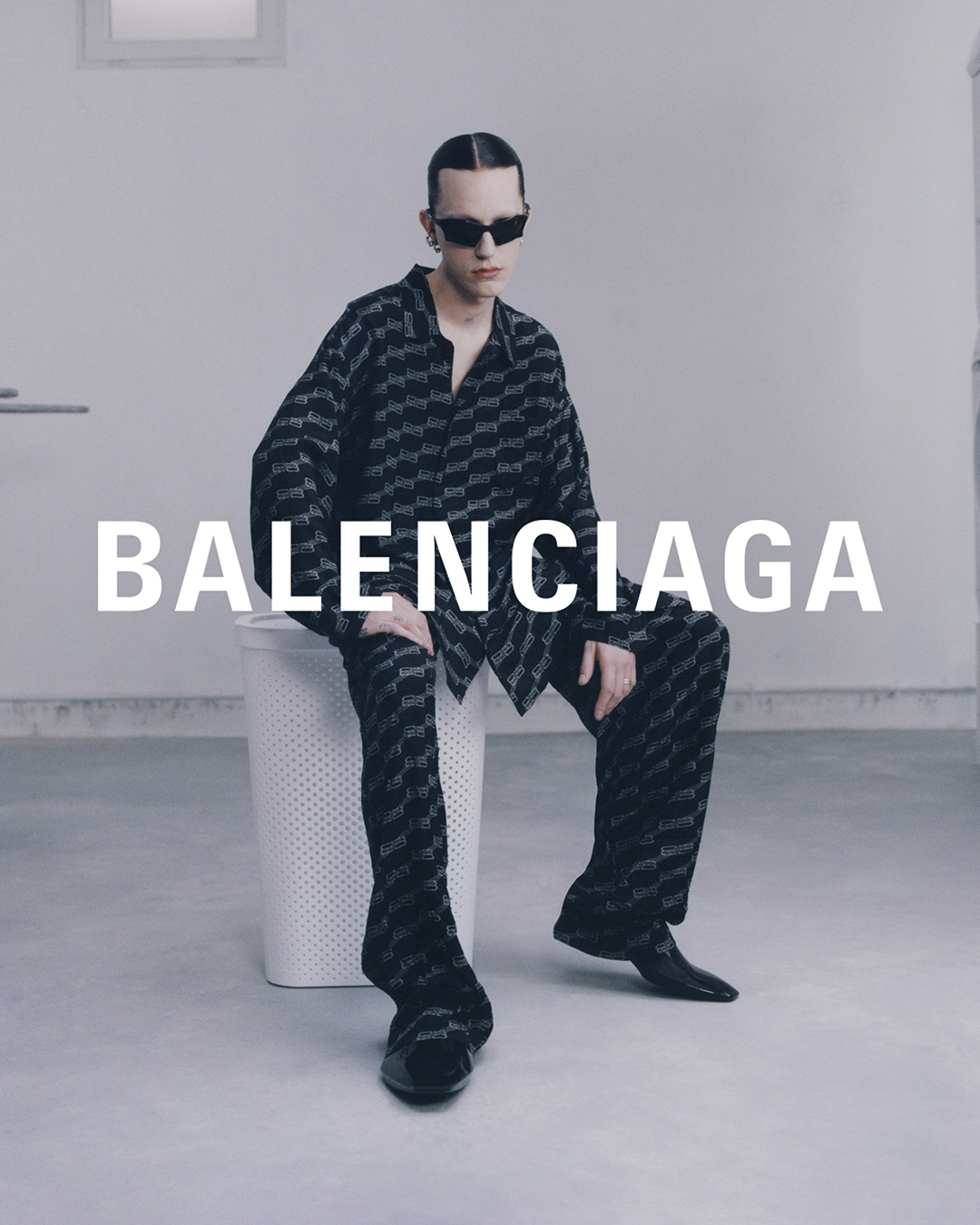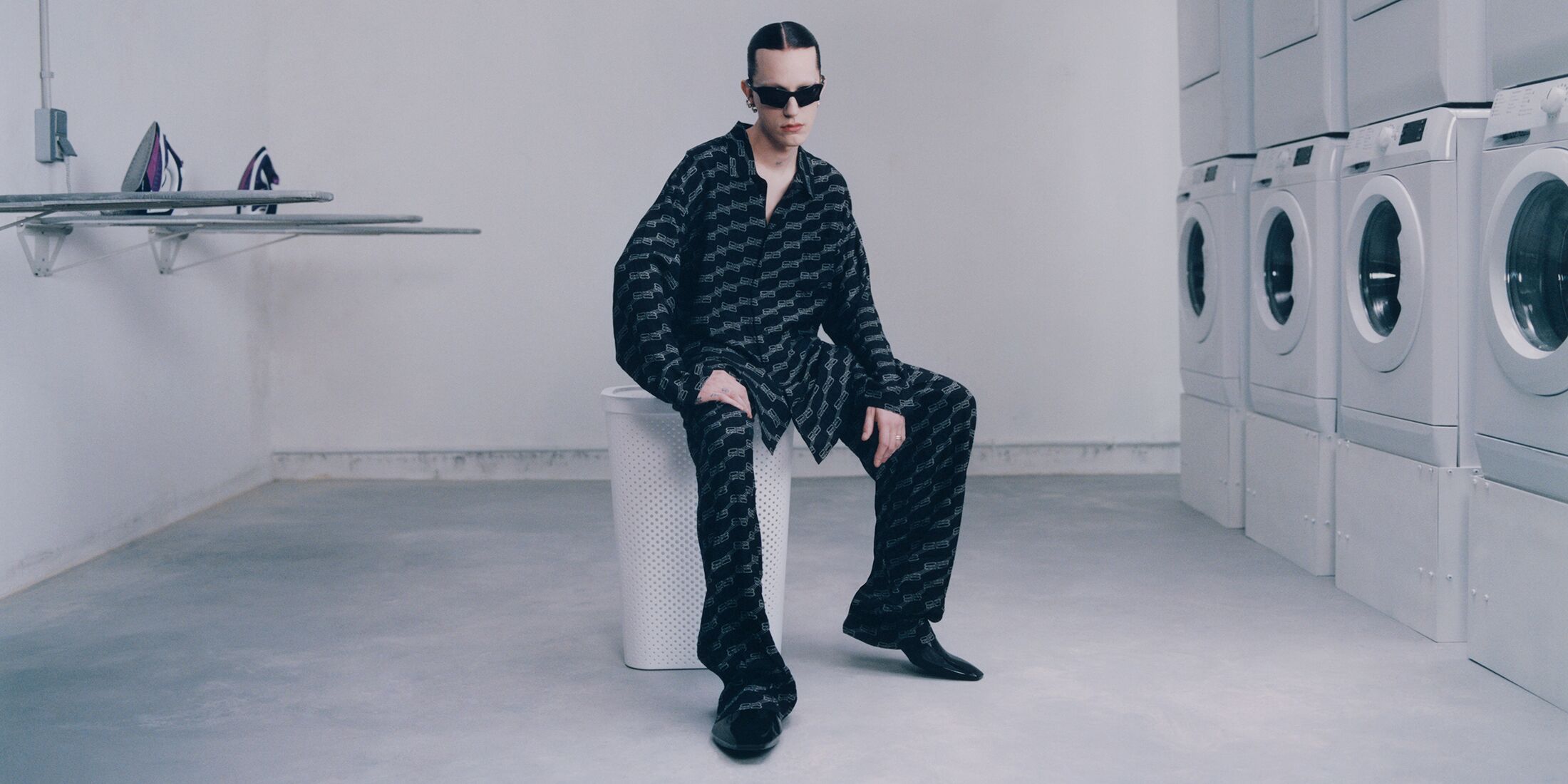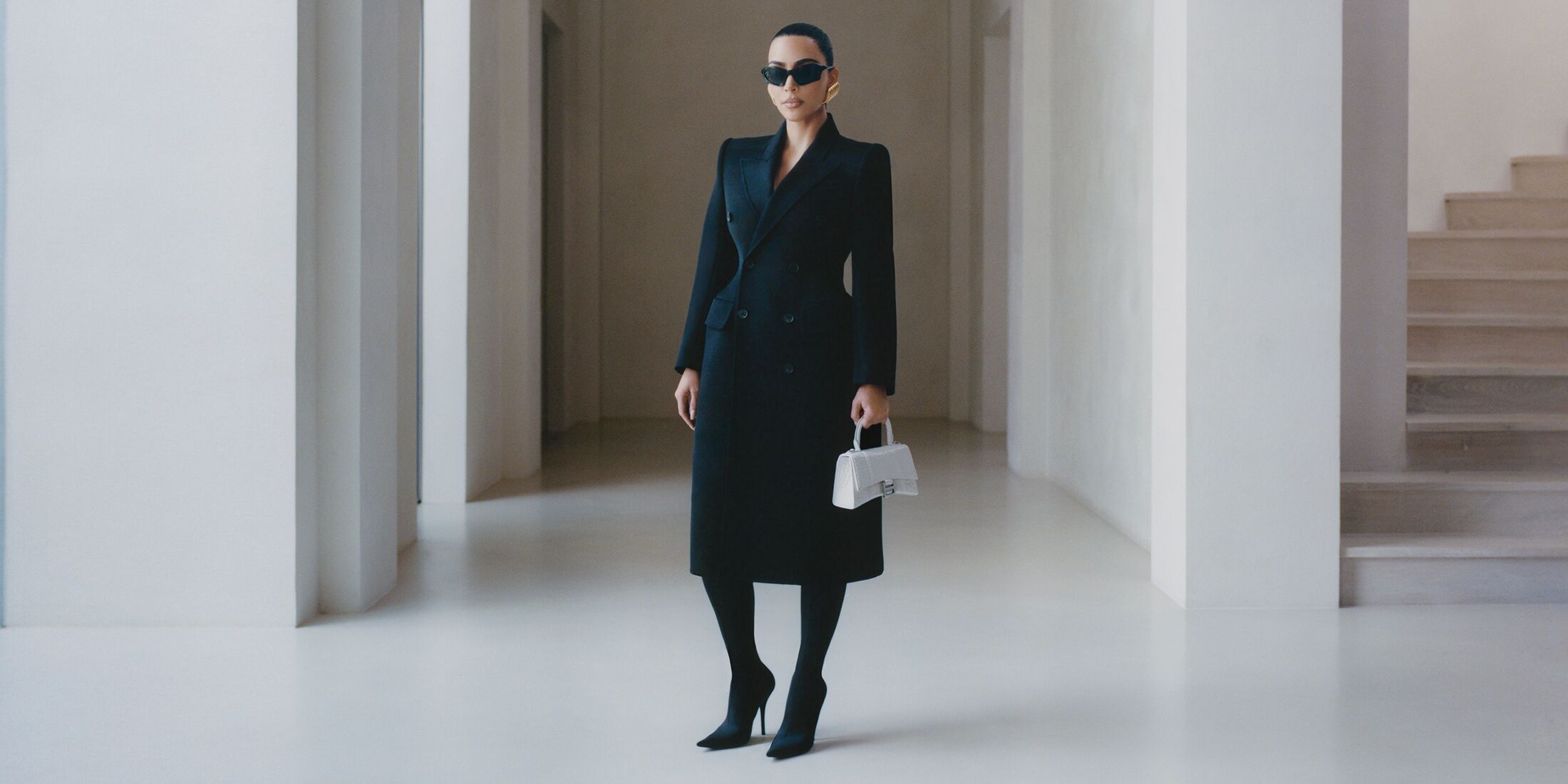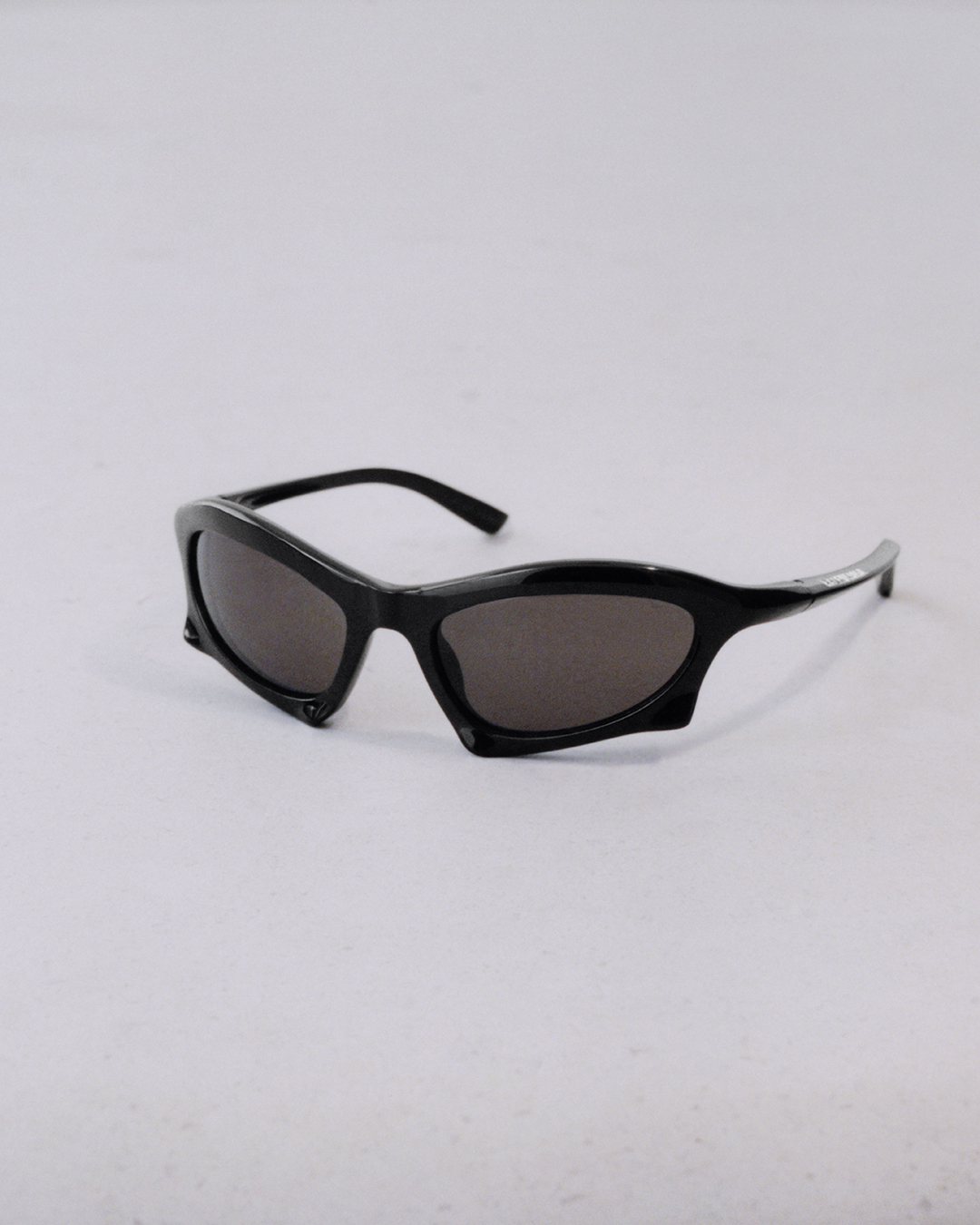 Balenciaga Creative Director | Demna
Photographer | Stef Mitchell
Talent | BFRND, Justin Bieber, Marie-Agnès Diène, Kim Kardashian, and Kat Zhang,

---