Balenciaga names a new brand ambassador: Michelle Yeoh. Already close with the House, the legendary actress, producer, and martial artist of international renown announces with Balenciaga that their relationship will continue to grow in an official capacity. Her new role is commemorated with a portrait by the documentary photographer Platon, who is known for capturing the world's most prominent, fashionable, and revolutionary personalities as well as Balenciaga's previously named ambassadors Isabelle Huppert and PP Krit Amnuaydechkorn.
Michelle Yeoh, whose career spans four decades, is credited with perfecting many genres of role, from action heroine to dramatic lead. Since her start as an actress in the 1980s, Michelle has become ever more celebrated and influential in multiple domains. In 2023, she made several barrier-breaking achievements, including winning a Golden Globe, a SAG Award, and an Oscar—making her the first Asian to win the Academy Award for Best Actress and the first to win in the leading acting category.
To the 2023 Cannes Film Festival, Michelle exclusively wore Balenciaga Couture for her red- carpet appearances and to the Kering Women in Motion Dinner, at which she accepted the night's Women in Motion prize—awarded by Kering and the Cannes Film Festival for her significant contributions to cinema and her ability to inspire future generations of talent.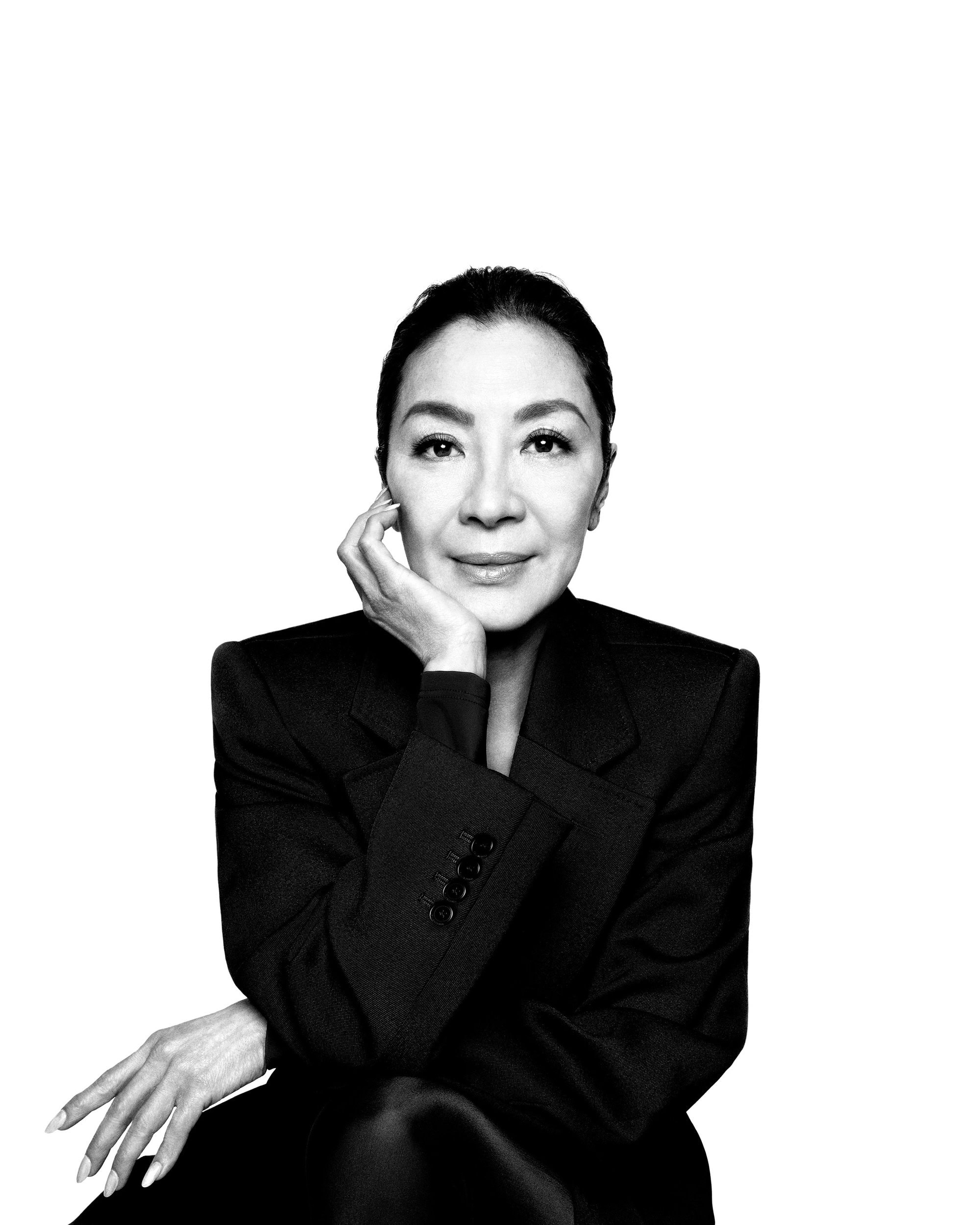 I am thrilled to join Balenciaga as a brand ambassador. For me, fashion is a form of art. It's not just about a dress but about self-expression, how you feel in the dress, and the values you embody wearing it; it is a way to communicate my work and who I am to the world. Wearing Balenciaga makes me value the artistry and craftsmanship behind every piece. The brand embodies a sense of originality and relevance while always remaining true to its heritage as a couture atelier. It is an honor to partner with Balenciaga.

– Michelle
---