Revolutionizing Fashion-Music Fusion with Exclusive Track and Interactive Merchandise
Balenciaga has taken a bold step in merging fashion and music with the innovative extension of Balenciaga Music, now offering a comprehensive 360° experience. Artistic director Demna shares, "Music is a big part of my life and is an integral part of Balenciaga's culture. Balenciaga Music was created to share my favorite musical artists and their personal tastes and influences. We have now expanded this project to give a more personal and complete music experience with exclusive content and interactive technology."
For this new venture, Balenciaga collaborates with the English group Archive, known for their eclectic mix of electronic, trip-hop, and rock music over their 28-year career. Archive has composed a special 8.5-minute track titled "Patterns," exclusively for Balenciaga. This track is accessible through a Near Field Communication (NFC) chip embedded in limited edition Balenciaga Music | Archive merchandise.
The innovative approach allows consumers to unlock an exclusive listening event by scanning the chip with a smartphone. The interactive merchandise, including T-shirts and hoodies featuring Archive's discography, will be available in select Balenciaga stores and on balenciaga.com.
Darius Keeler, a founding member of Archive, comments on the partnership, "Balenciaga has always stood for individuality and innovation, qualities that we've always tried to keep at the heart of Archive's creative process, too. So, when the opportunity came along to collaborate on this exciting project, it seemed like a perfect fit. I think the track that we've created is something very special."
In addition to "Patterns," Archive curates a 24-hour playlist, available for shuffle play on a new Balenciaga Music hub that connects to various streaming services globally. This project marks a first for both Archive, in their fashion brand collaboration, and Balenciaga, in debuting music via product. The initiative broadens Balenciaga Music's horizon, introducing new music tailored for Balenciaga's audience and an advanced merchandise series through which this music can be accessed.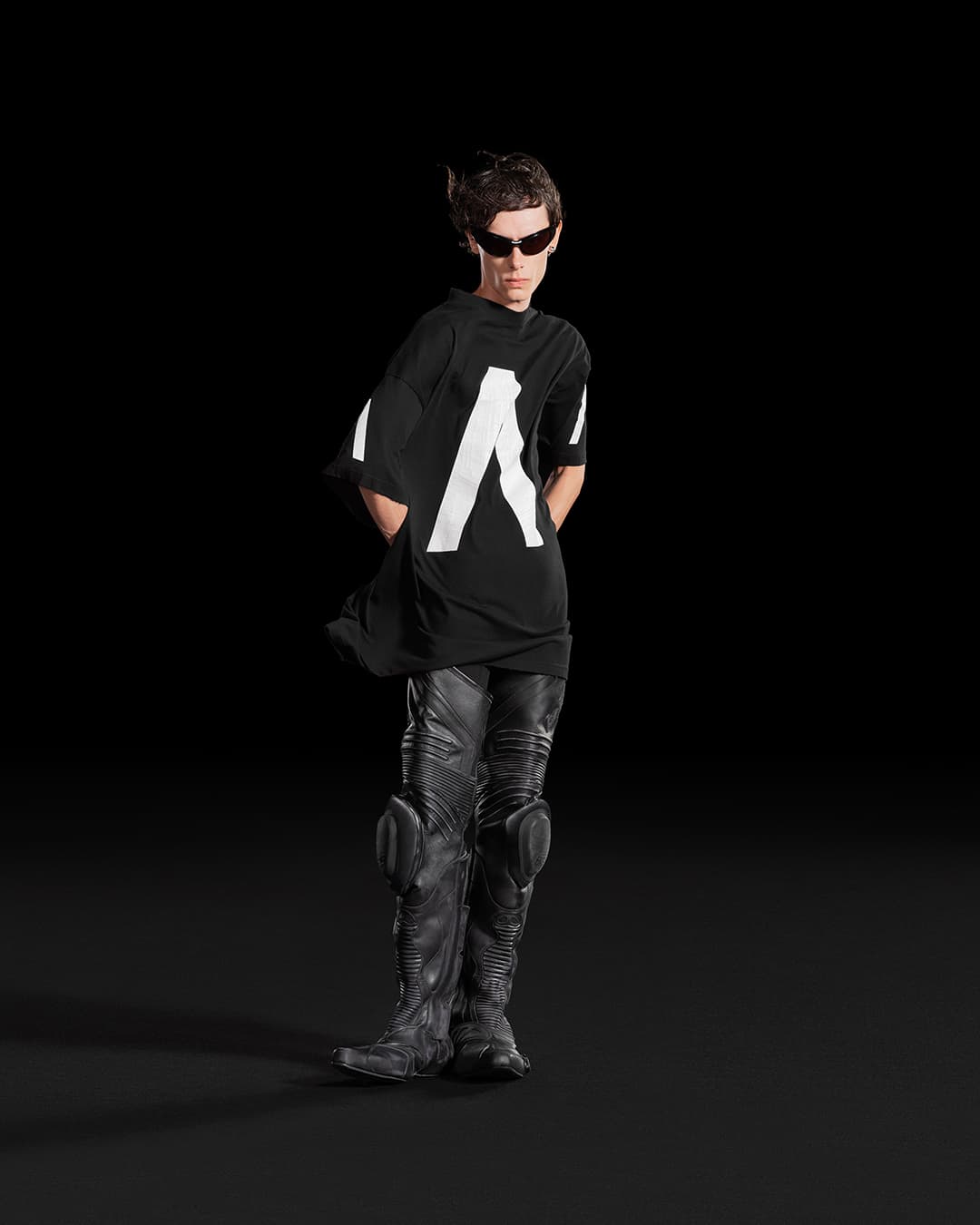 ---