Review of Balenciaga Winter 2022 Ad Campaign by Photographer Daniel Roché with talent Kim Kardashian, Alexa Demie, Big Matthew, Khadim Sock, and Kim Yeon-koung
Balenciaga braves the elements with the new campaign for its Winter 2022 collection. The campaign was captured by photographer Daniel Roché, and features video work by Mau Morgó.
Led by returning muse Kim Kardashian as well as Euphoria's Alexa Demie, who makes her first appearance in a Balenciaga campaign, the imagery picks up on the runway presentation's themes of futurism, environmental catastrophe, and manmade weather events. Roché's photographs see his models stand stoically before a broad range of meteorological backdrops, ranging from the mundane to the dystopian: scorched deserts, the beach, icy tundra, a city in a snowstorm, an endless seascape shrouded by haunting clouds and lighting. Against these settings, the characters cut striking silhouettes in their mostly all-black and entirely weather-inappropriate Balenciaga fits.
The campaign is a smart and fitting – though ominous – continuation of Balenciaga's consideration of dystopian futurism and environmental precarity. The runway show sent its models trudging through an artificial snowstorm, and here the house explores further facets of man made environmental horrors and the decadent paradoxes of our late capitalist moment. Are these characters living in simulated environments in a technologically augmented future? Are they an elite class who have had the privilege of retreating into virtual reality while the rest of the world starves and burns? Or have they miscalculated their outfits and found themselves in a real world that is irrevocably, unrecognizably changed?
What is both frustrating and exciting about Balenciaga is that they don't answer these questions, instead choosing to build a mysterious and undeniably cool aesthetic world out of these tensions. Even if we're heading into a nuclear winter, Balenciaga will be looking cool and making it look easy.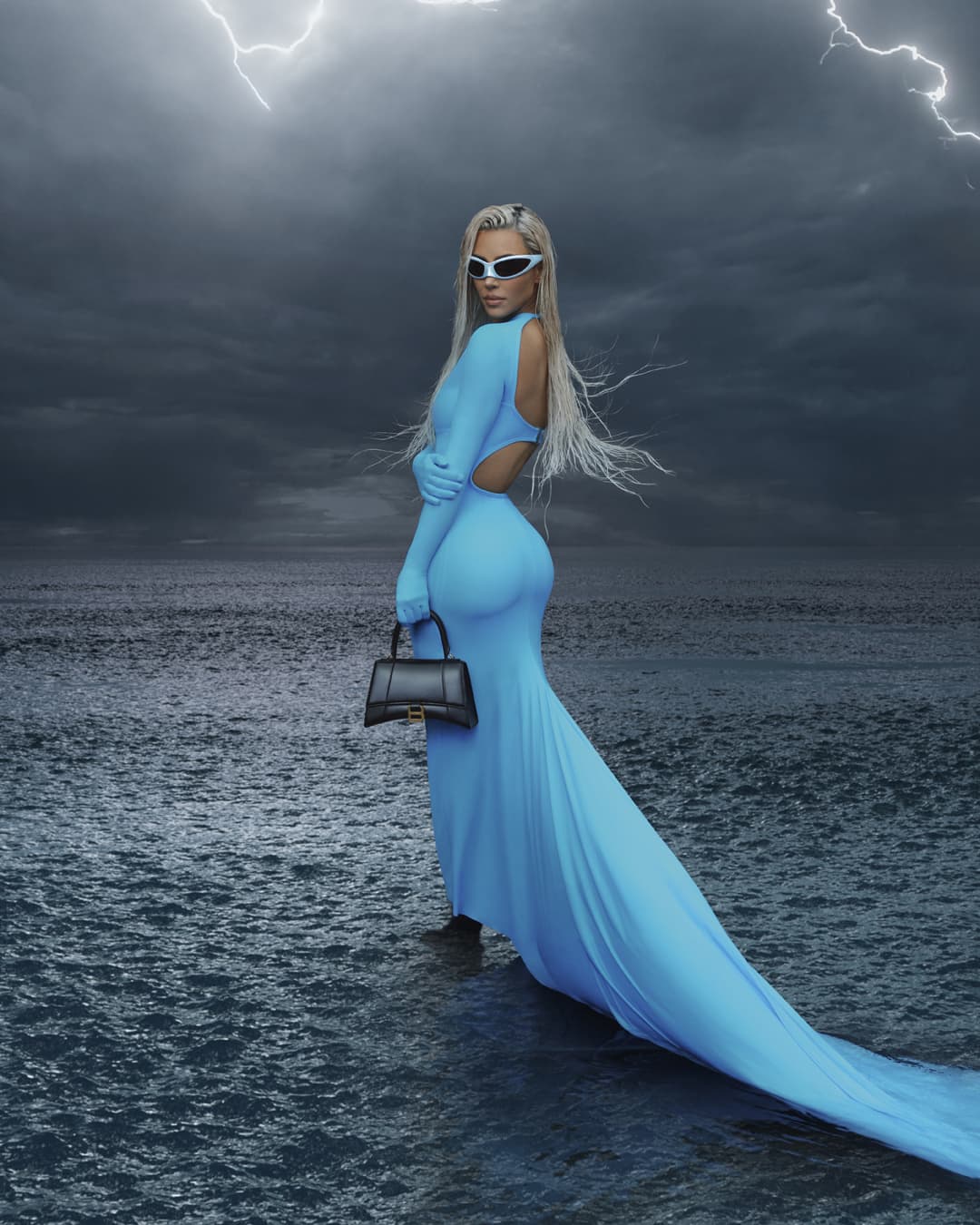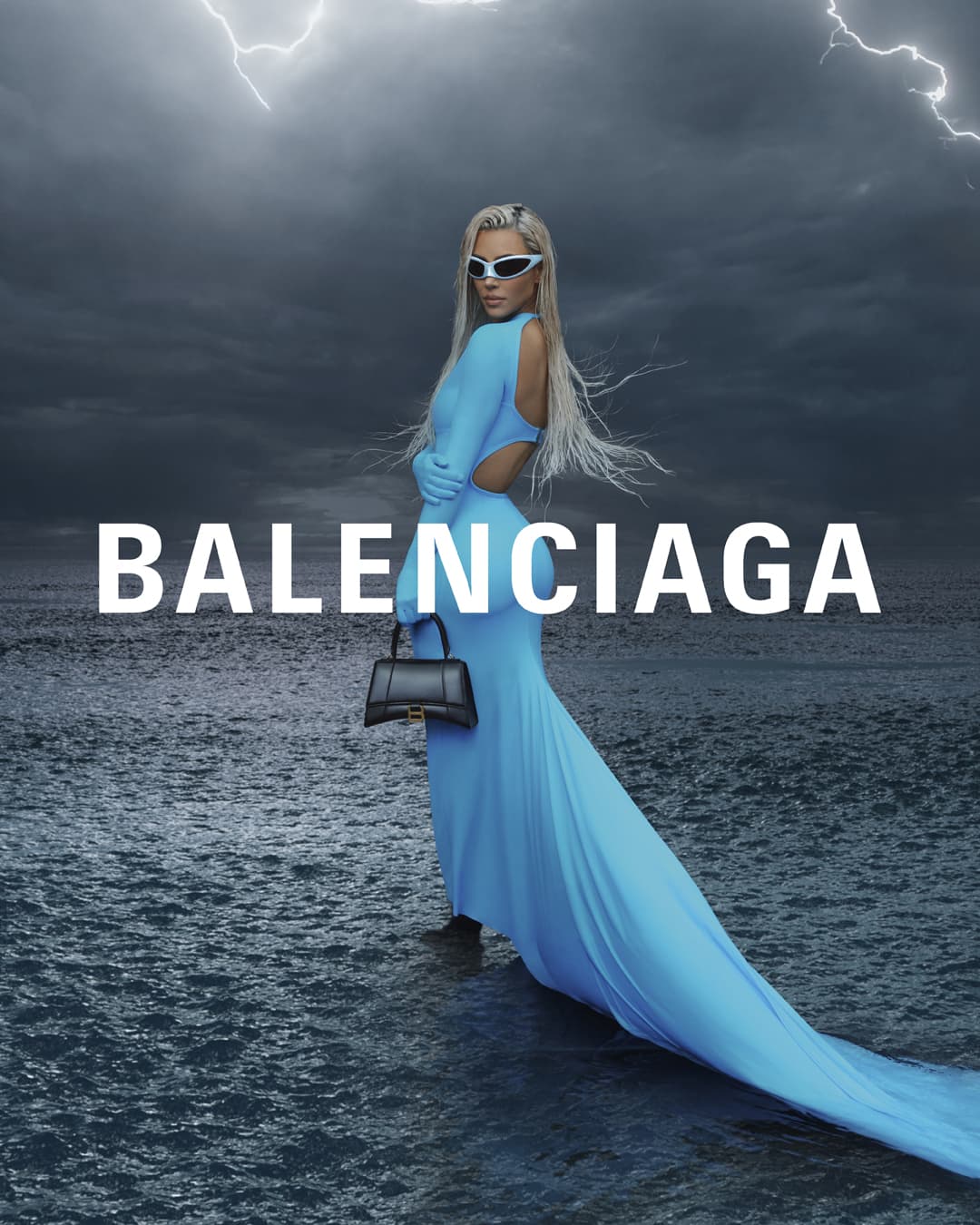 Balenciaga Creative Director | Demna Gvasalia
Photographer | Daniel Roché
Talent | Kim Kardashian, Alexa Demie, Big Matthew, Khadim Sock, and Kim Yeon-koung


---