Review of Balmain Fall 2023 Ad Campaign by Creative Director Olivier Rousteing and Photographer Rafael Pavarotti with models Akuol Deng, Naomi Apajok, Anyier Anei, Nyaduola Gabriel, Chan Nyakong, and Nyanderi Deng
Balmain stuns with its lavish and lush Fall 2023 campaign by photographer Rafael Pavarotti.
Pavarotti deploys his signature techniques of high contrast and a lush color palette to convey the architectural opulence of Olivier Rousteing's design vision for the house. The vivid backdrops of jewel-toned aqua and magenta imbues his subjects with the aspect of precious jewels themselves. Assuming theatrical, almost oracular poses, each model excellently translates the vibrant drama of the design and styling.
For as much as diversity and inclusion are talked about in the industry, it's still no small thing for a European fashion house to release a campaign with a cast like this one. Much of Pavarotti's work centers around creating a lush visual celebration of Black empowerment and beauty, and in this practice he finds an ally in Olivier Rousteing, who similarly has used his position at Balmain to champion inclusivity and reflect the changing face of Parisian beauty. This campaign is a beautiful example of these shared practices.
Developing the concept for this campaign with Olivier was a deeply creative experience. By highlighting the heritage of the house of Balmain, we were able to create something different, beautiful and timeless. I couldn't be happier with the results."

– Rafael Pavarotti
It's no coincidence that Olivier Rousteing's revival of Balmain coincided with the explosion of Instagram; these are loud clothes that look dazzling and impactful even on a handheld screen. A powerful distillation of that visual approach, the campaign is a stunning statement of Rousteing's ability to use maximal glamor as a force for positivity.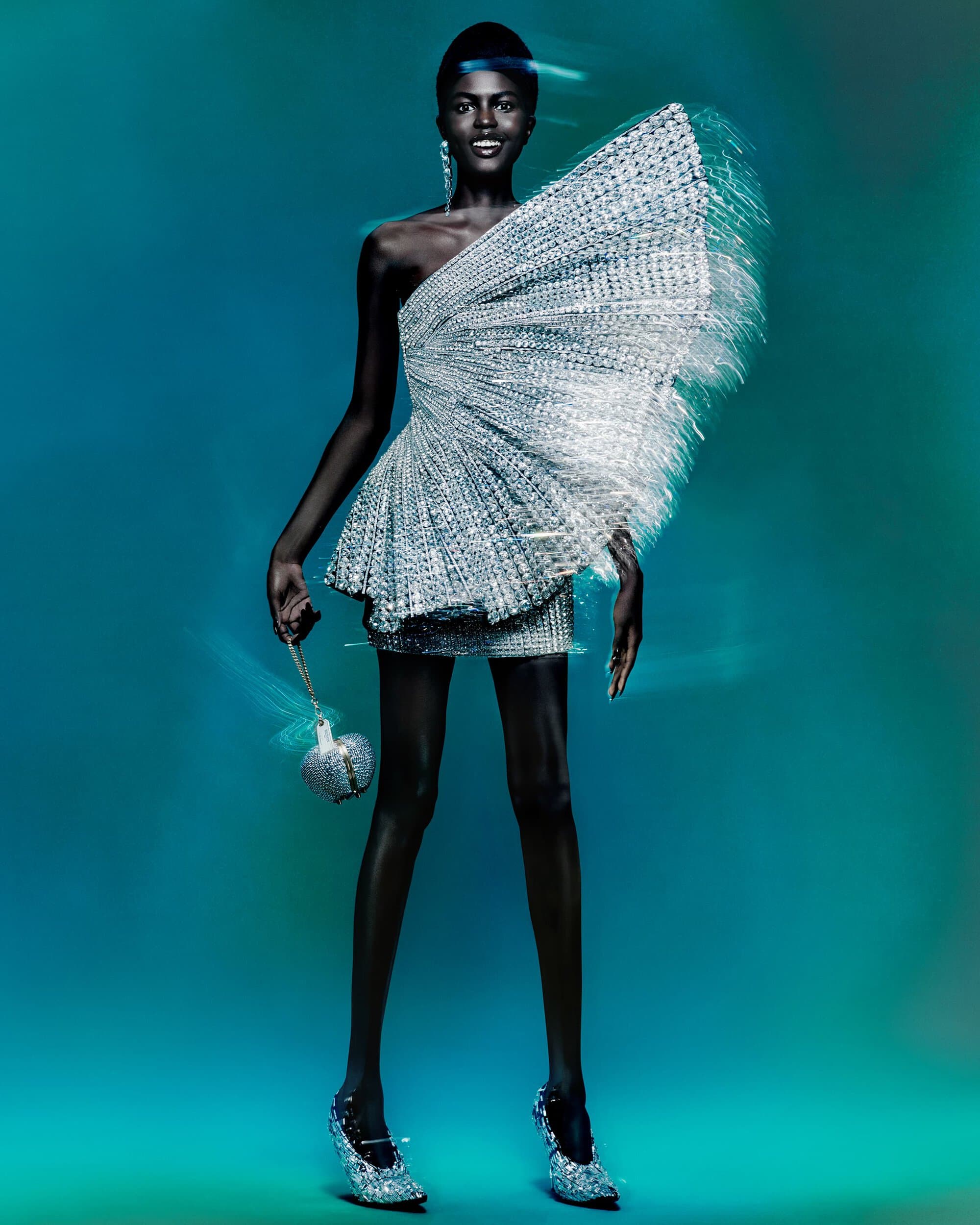 Balmain Creative Director | Olivier Rousteing
Photographer | Rafael Pavarotti
Models | Akuol Deng, Naomi Apajok, Anyier Anei, Nyaduola Gabriel, Chan Nyakong, and Nyanderi Deng
Stylists | Charlotte Stockdale and Katie Lyall
Hair | Eugene Souleiman
Makeup | Chiao Li Hsu
Casting Director | Anita Elizabeth Bitton
Set Designer | Ibby Njoya
Executive Production | Now Open TV
Production | Ragi Dholakia Productions
---