Review of Balmain Summer 2022 Ad Campaign by Creative Director Olivier Rousteing with Photographer An Le with models Tami Williams, Magdaleno Delgado, Natalie Ogg & Alton Mason
Balmain summons super strength with its new campaign for Spring 2022. Lensed by photographer An Le, the campaign channels the boldness and energy of creative director Olivier Rousteing's latest collection into a series of powerful portraits.
Shooting from inventive, energetic angles, Le captures the imagery from the top floor of One World Trade Center, where floor-to-ceiling windows look out to an expansive view of New York City's skyline. Against this spectacular backdrop, Balmain's protagonists assume power poses and perform impressive yet effortless feats of strength and agility: model Tami Williams, for example, lifts gigantic weights over her head with ease, while others swing among scaffolding or casually curl dumbbells while holding handbags.
Developing on the superhero energy, the accompanying short films further emphasize the power inherent in these characters and the looks they wear, introducing dynamic editing and fun special effects drawn from the visual language of action and fantasy movies.
Symbolically communicating Balmain's rising to new heights, the campaign is a uniquely smart way to communicate the strength of the house's contemporary vision. Maintaining a signature synthesis of historically minded Parisian luxury and forward-thinking power dressing, Rousteing's designs for Balmain have long served to champion diverse and powerful women. This campaign imagery forms a forceful and recognizable statement of this ongoing creative mission.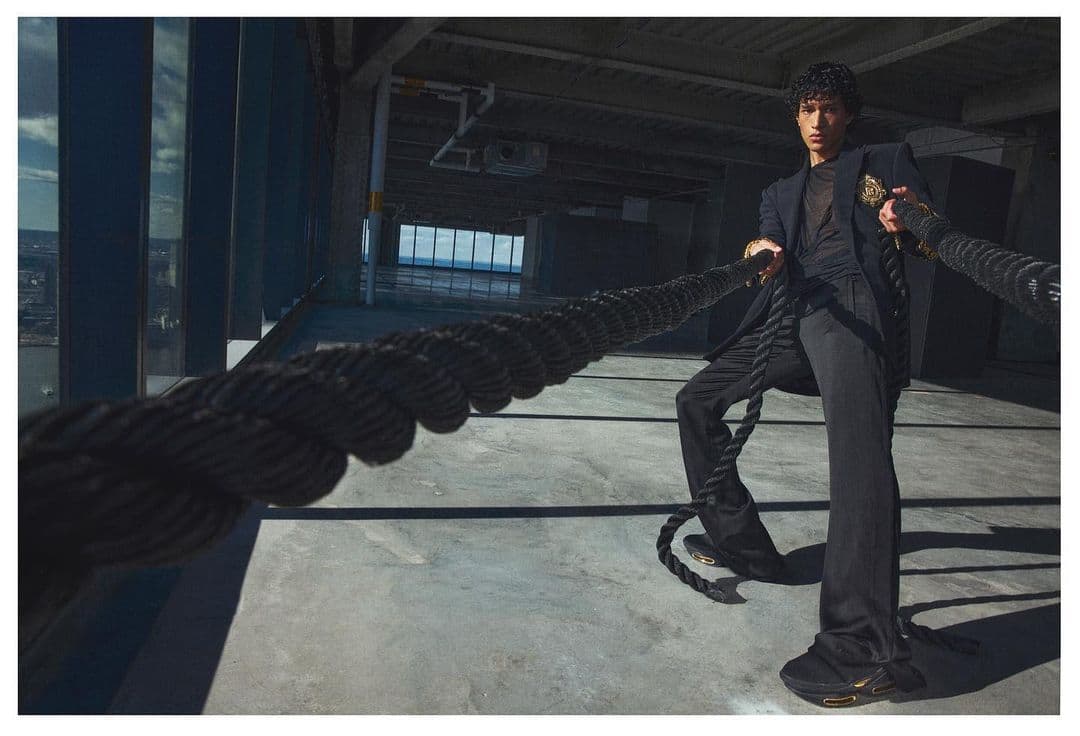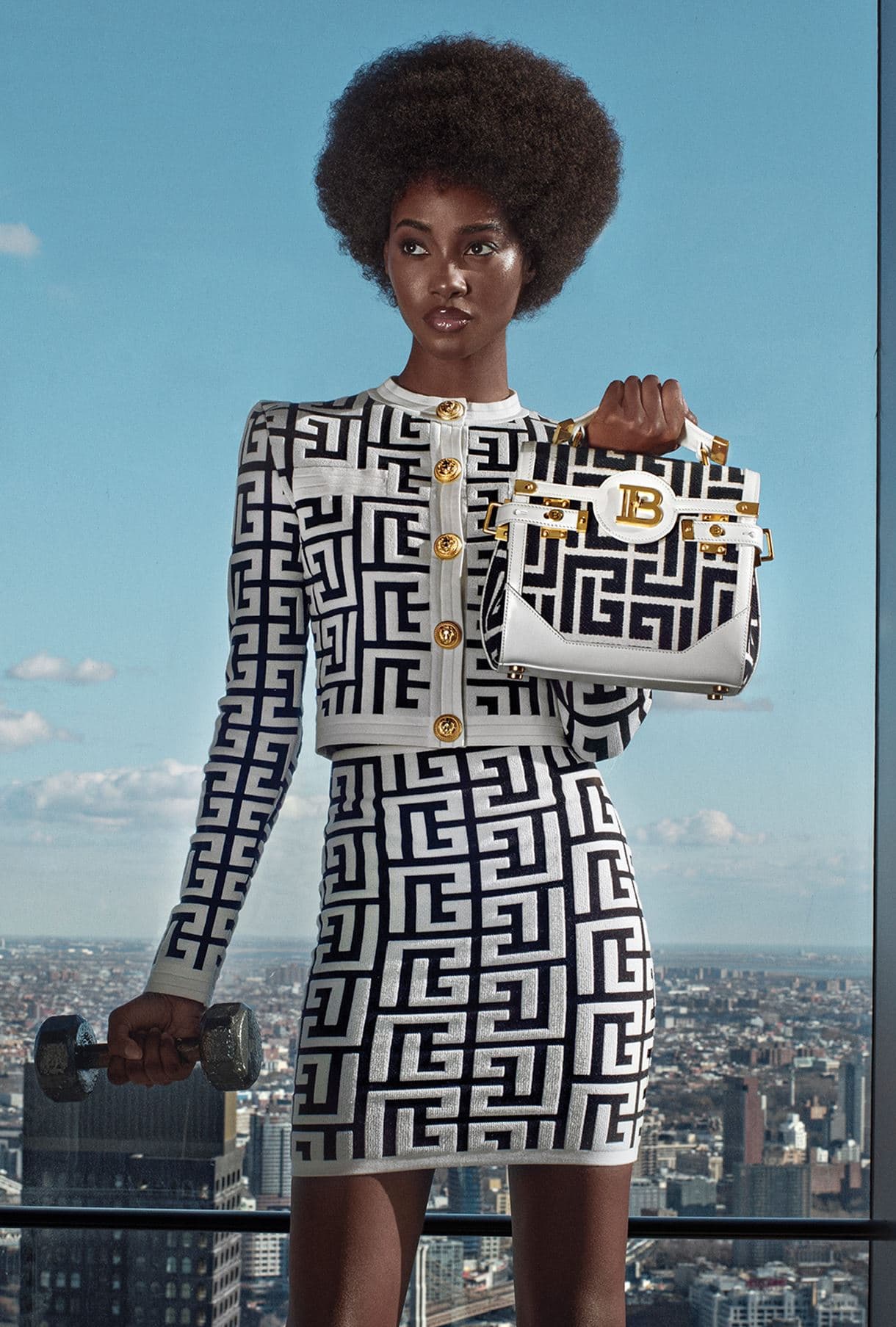 Balmain Creative Director | Olivier Rousteing
Photographer | An Le
Models | Tami Williams, Magdaleno Delgado, Natalie Ogg & Alton Mason
Stylist | Andrew Mukamal
Hair | Charlie Le Mindu
Makeup | Marcelo Gutierrez
Casting Director | Now Open Tv
Set Designer | Philipp Haemmerle
Location | World Trade Center, New York, NY

---