Review of Balmain x Evian Spring 2023 Ad Campaign by Creative Director Carlota Guerrero with Talent La Marche Bleue
Balmain and Evian come together for a campaign that's a cool drink of water. The Spring 2023 campaign celebrates the second collaboration between the two unexpected creative partners, and was directed by Carlota Guerrero.
The new collaborative capsule follows up on Fall 2022's Balmain x Evian couture gown that was designed by Olivier Rousteing using material from 46% recycled plastic bottles supplied by Evian and further celebrated with a Balmain-designed limited-edition bottle. Riffing on the pastel gradient color palette of Evian's logo and the two brands' shared home in the French Alps, the collection takes shape across casual ready-to-wear staples, accessories, and one statement dress.
The campaign further pushes the alpine reference point and spirit of working together via group movements by Paris' La Marche Bleue dance troupe and choreographer Leo Walk. Perched atop a snowy mountain peak, the group's individual bodies come together in an evocative display of unity and strength.
It seems like a particularly random collaboration, but Evian is no stranger to the world of luxury fashion. Not only is this the brand's second collaboration with Balmain, but they've also teamed with designers including Jean Paul Gaultier, Virgil Abloh, Paul Smith, Diane von Furstenberg, Courrèges, Kenzo, and Elie Saab, who each created limited-edition bottles.
But this is definitely the deepest into fashion design we've seen the brand go, delivering an entire co-branded capsule. It remains to be seen whether customers think a bottled-water brand is cool enough to proudly sport its logo all over their outfit, but it is cool to see a unique collaborative project that focuses on sustainability – even if it might be overcompensating for the inherent unsustainability of bottled water and single-use plastics.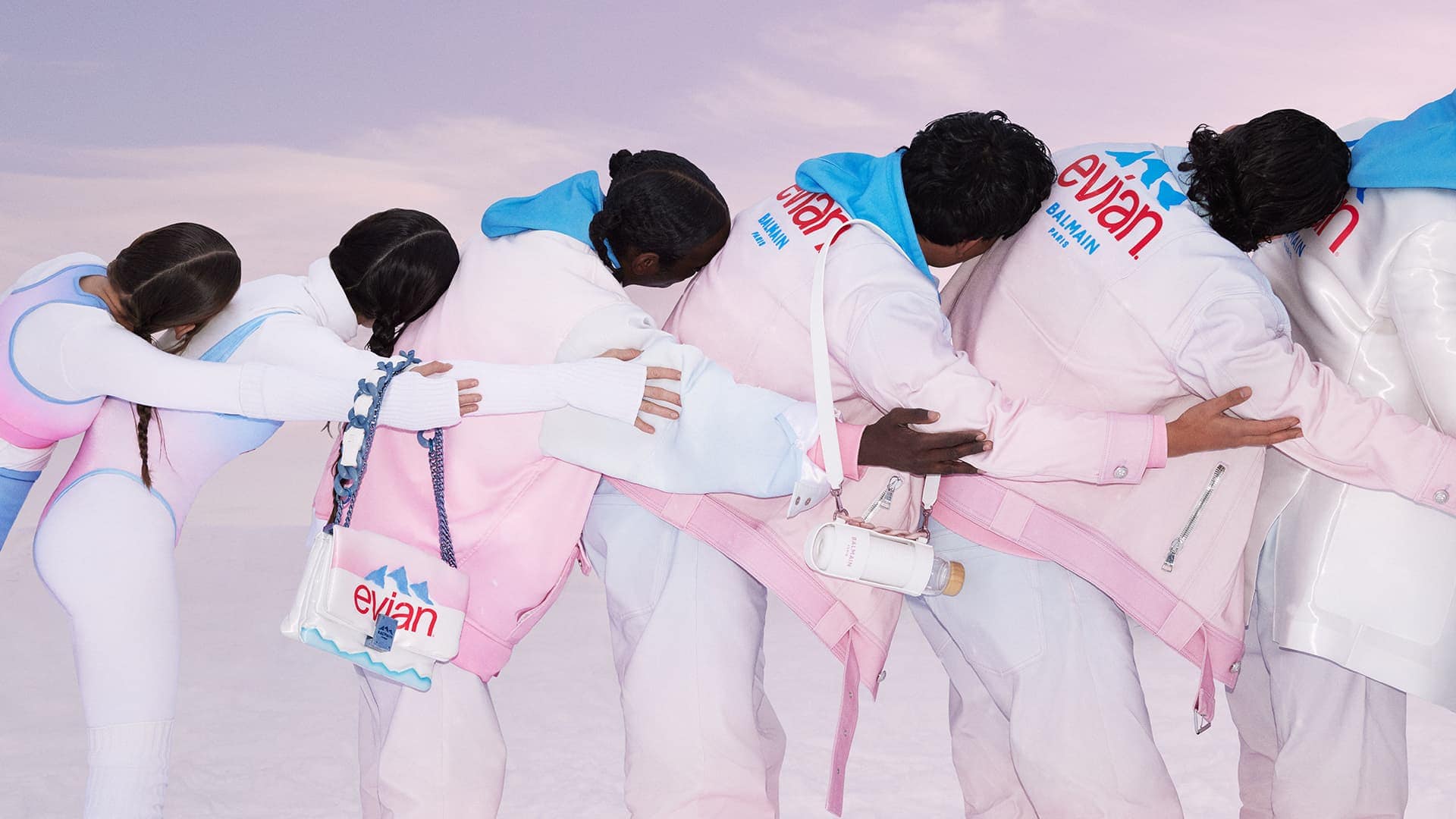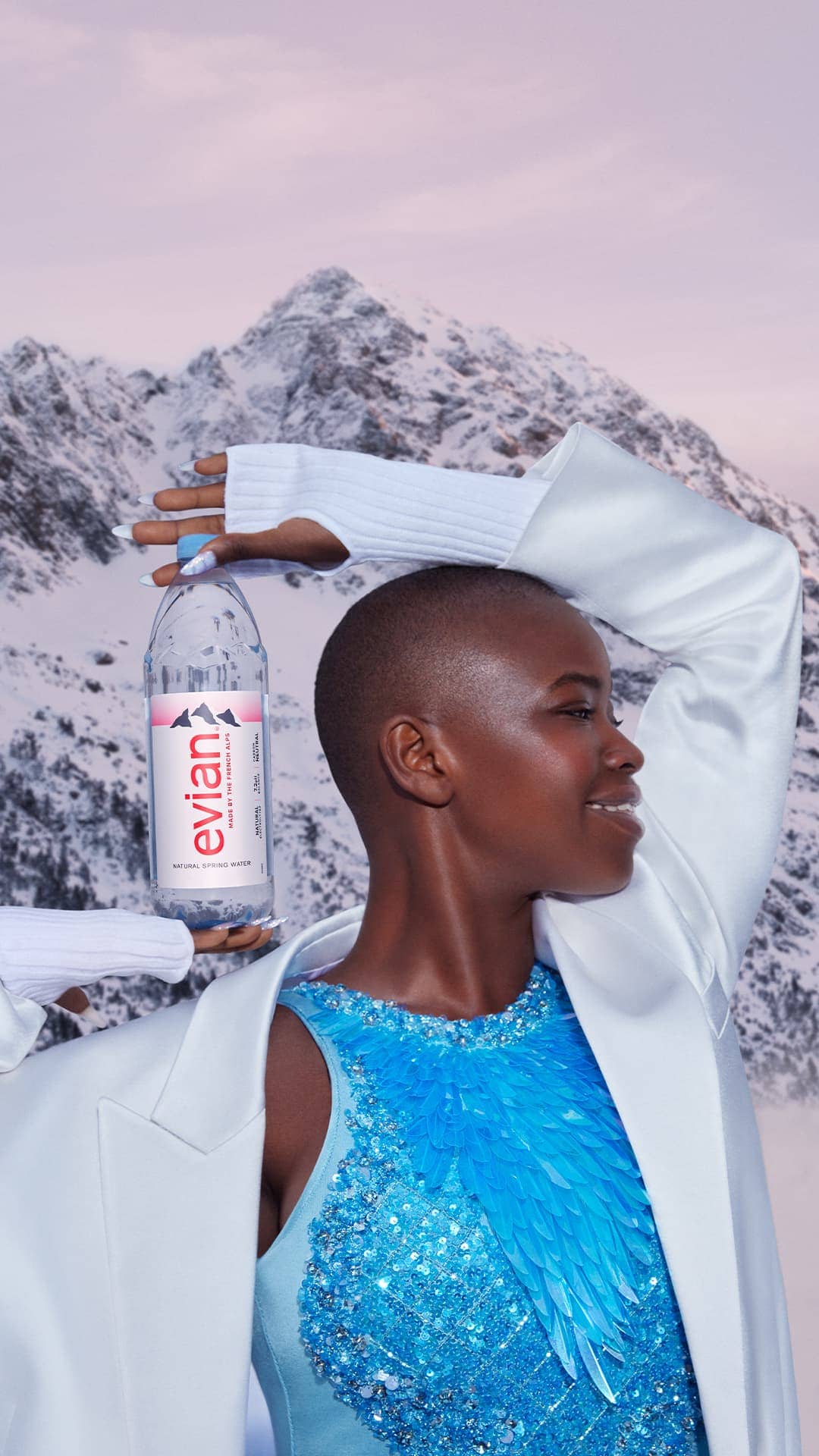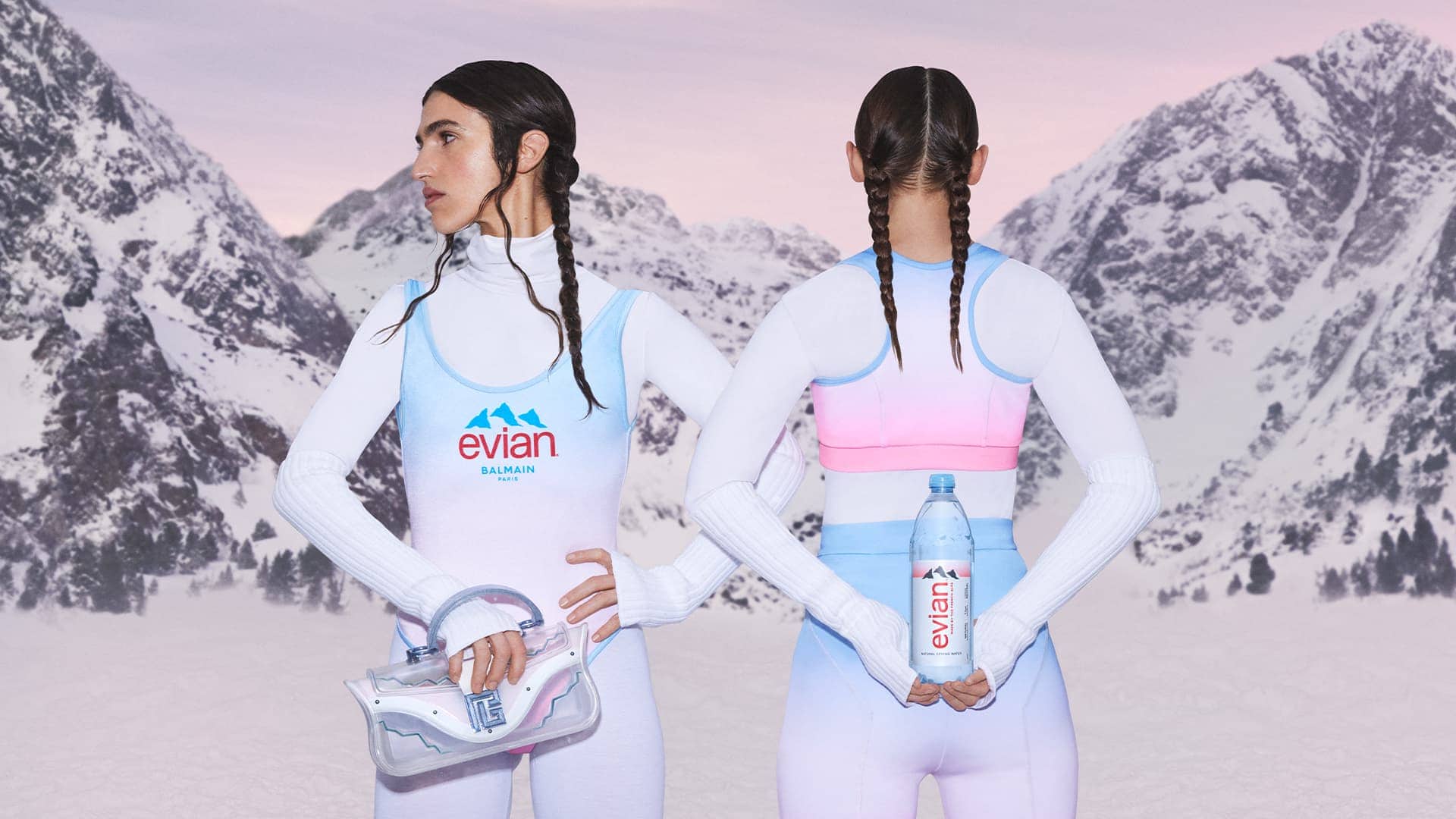 Creative Director | Carlota Guerrero
Talent | La Marche Bleue
Choreographer | Leo Walk

---