By Lizzy Bowring
There is a unique 'next generation' of conscious inspirational creatives making enormous inroads
into the notion of being serious about the future and its meaning. And one of these
'changemakers' is Fashion's most forward-thinking philanthropist, Bas Timmer, founder of the
Sheltersuit Foundation. In what he refers to as 'Bas Timmer mode', which is incidentally both
forthright and humble, Bas meets with The Impression to talk about the inspirational
commitment that The Sheltersuit Foundation is making to global communities.
The arena around sustainability continues to be perplexing and misleading, with little speculation
about how we can, as humankind, have an immediate impact on the world's future. The globe
faces spectacular failures, climate disasters, socioeconomic instability, and more.
We've reached a tipping point where brands must improve their relationships with their target consumers, decrease waste, and develop a sense of community to succeed in this new era of unpredictability.
There is no question that several businesses are putting every conceivable effort into raising
awareness of humanity's devastating effect on the planet. But is this enough? It is not just about
the earth but the tsunami creating devastating tidal waves over a society where both Social and
economic inequalities have deepened. The exposed weaknesses of global, social, political, and
economic systems have created an opportunity for businesses to lead systematic change for a
more sustainable and inclusive future.
But there is a positive change bubbling up from the halls of Fashion, where brands are firmly looking into the future and, with relentless strength and determination, are driving that much-
needed transformation. Several change-makers can be lauded, but those are a little more well-
known. Named as Next Generation Leader of the Year by Time Magazine for his invention, Bas Timmer of The Sheltersuit Foundation is one change-maker impacting societies worldwide.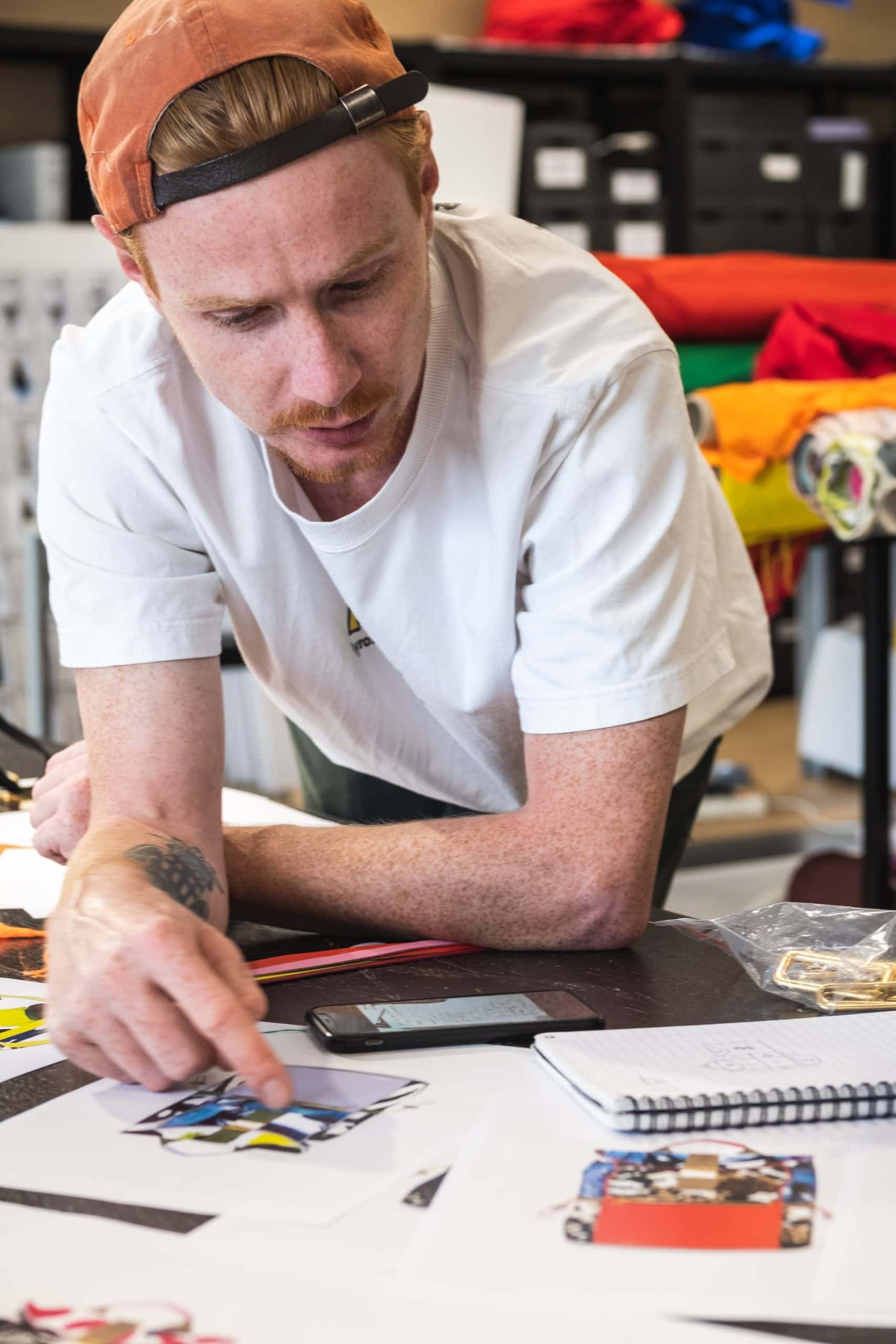 Bas Timmer is an innovator who creates work for communities across the continents, helping
them establish not just their sense of worth and meaning but their global contribution. With a
background built on strong ethical provocation, Bas learned early on about right and wrong, and
people being good to each other; he was also fortunate enough to be from a creative family that encouraged him to follow his dream. Today that dream has lead him to founding Sheltersuit, a
brand that fosters community through creating and distributing products thoughtfully designed to protect people from the elements. With the help of their partners, these products are distributed all over the world, keeping people safe, warm, and dry. The brand uses recycled Materials to produce their product, reusing textiles that would otherwise contribute to the industry's waste. In addition to the Sheltersuit Foundation, Bas has started the Sheltersuit label, driven by the same community and principals.
As a young fashion design student in the Netherlands, Bas had seen many homeless people
sitting on the street and wondered, even then, about providing warmth. It was only when a father
of a close friend of his died from Hypothermia that his philanthropic nature came to
fruition.
It's easy to speak in hindsight about what I could have done then, but with the encouragement of my mother, who said, "you need to make something to protect the homeless from the cold, but you need it for both day and night", I developed the idea of the suit."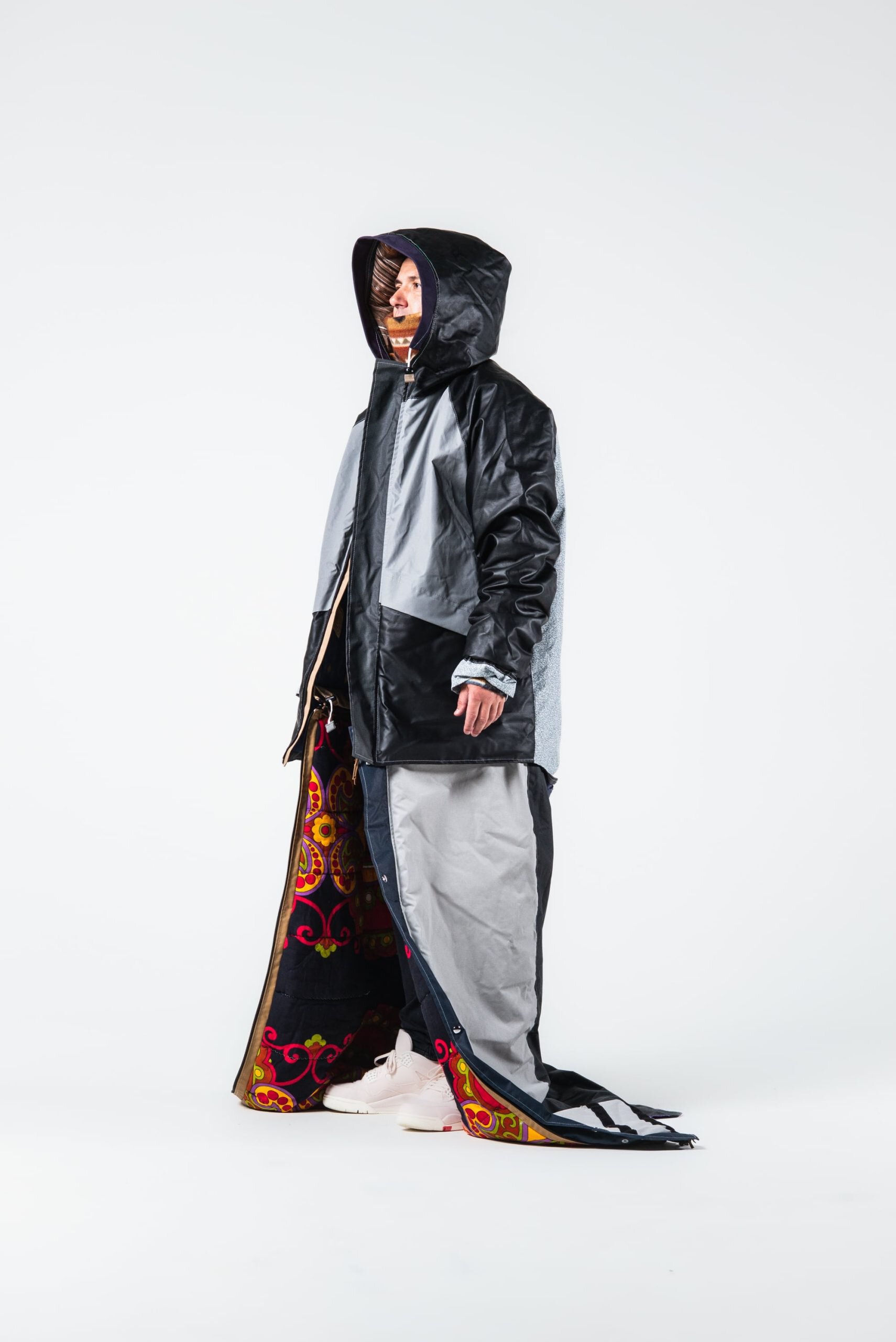 Working in his studio for five hours, he pulled pieces of odd materials together and constructed the first Sheltersuit. Like most prototypes, it required editing after he gave it to a homeless man in Bas's local community. He, in turn, had two friends from Africa that he wanted to share the suit, and that was it.
I had such a great feeling that I could not go back to doing things without helping people."

—Bas Timmer
To expand and grow the idea, he received the benevolence of a factory that supplied 500 metres
of tent material, another provided sleeping bags, YKK donated the zippers, and a Dutch
donator gifted 8000.00 euros to make 100 Sheltersuits; in 2014, the Sheltersuit Foundation
was formed. Friends pulled together to help create and distribute the durable bodysuits. These are constructed with a wide hood, an integrated scarf, warm insulation, huge pockets, a zip-fastened sleeping bag, waterproof yet breathable fabric, and a matching backpack that can store the suit when needed.
From this beginning, how did the Foundation grow?
From there we began partnering with the Salvation Army in the Netherlands for distribution. I
later received a phone call from a newspaper in the Netherlands that wanted to write about the
Foundation. The Editor knew a Syrian guy who was exceptionally professional on sewing
machines, and he proposed that Syrian refugees could help make sheltersuits. I needed a
professional factory; so we were given a cutting table, a cutting machine, Yuki sewing machines,
and a further 1000 meters of tent fabric. There are now eighteen people employed full-time, 18 in the Netherlands and 12 in South Africa, surrounded by a group of volunteers and board members.
There is a growing premise that the future of Fashion, whether manufacturing or retail, will be driven by building communities and engaging in sharing. What is the concept behind The Sheltersuit Foundation?
The ultimate goal is to abolish homelessness, but we recognize that this will take time," said the Foundation. "As a result, we wish to offer our solution to protect people in need right now. The Sheltersuit was created as a temporary solution to a long-term issue. It does not address the issue of homelessness or refugees seeking shelter, but it does keep people from dying on the streets. We believe every human life is valuable, which is why everyone in need has the right to this little refuge."
Importantly, we could not achieve all of this if we did not have the help of the Volunteers,
persons experiencing homelessness, refugees, and the unemployed to help create Sheltersuit
items. In return, we provide food, job coaching, and, in the case of refugees, assistance with
acculturating into Dutch society are just a few examples of how vulnerable community members
are supported, giving them a reason to look forward to the future. The organization also
encourages individuals to launch crowdfunding campaigns to provide/receive a Sheltersuit for
those in need in their local communities.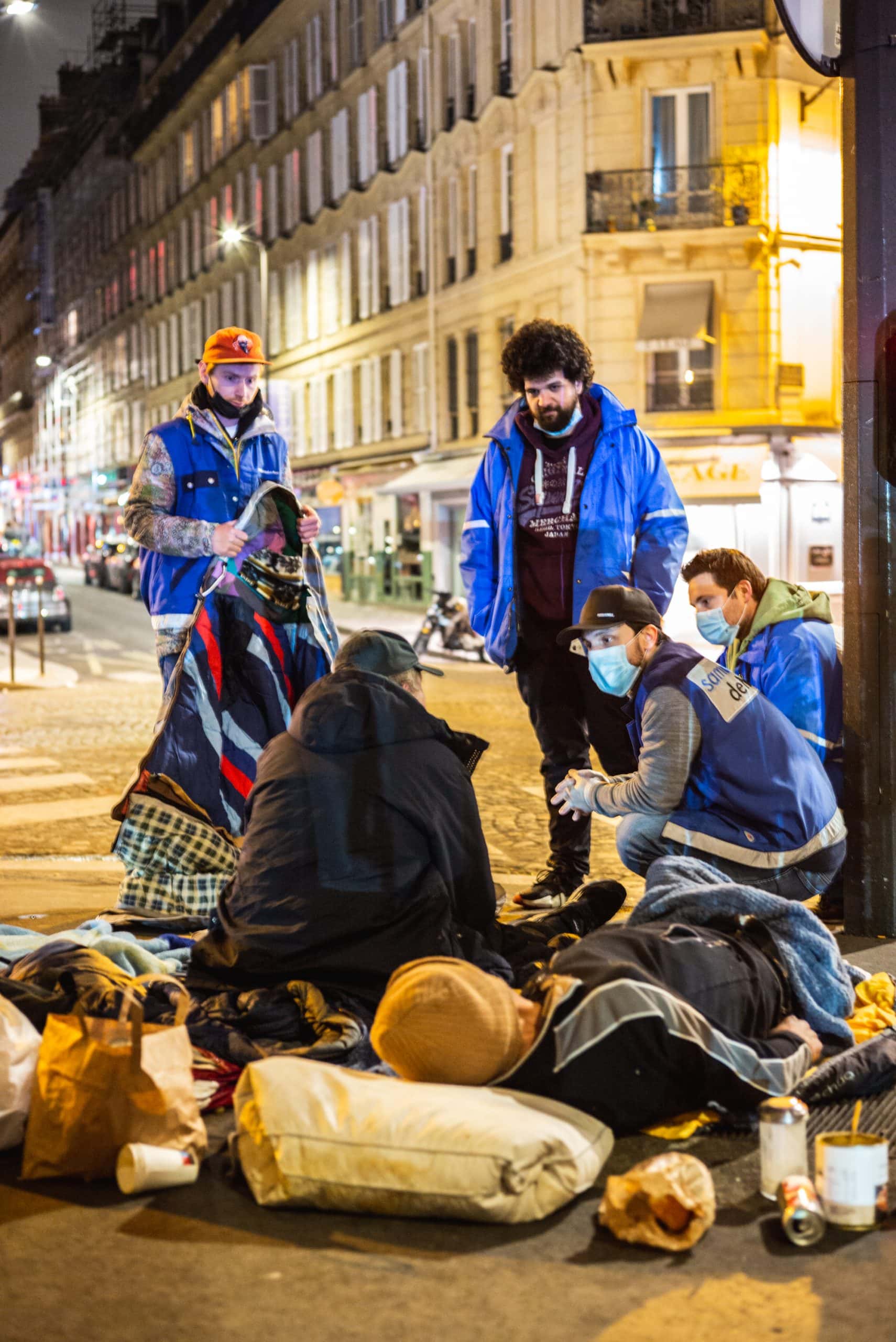 What goes into the construction of a Sheltersuit, and where are most of them made?
Sheltersuits take 5 hours to make, because of their complexity, and only exist in simple shapes. First, every piece of material has to be carefully selected and washed. Of course, many cannot sew, so the straightforward construction is made of squares, and it takes a week to learn how to sew. On the other hand, the shelter bag takes 1 hour to complete.
Most suits are warm-weather bags and are made and distributed in South Africa (SA). I am grateful to offer Syrian refugees work in the Netherlands. The situation in SA is tough, challenging, and much more than you can imagine. In South Africa, there is no social security; nothing is safe, and the things you hear; it breaks your heart. Our non-profit organization employs the homeless and women who are in difficult situations.
In the past, women could barely make enough money to survive, which was all they could think about, but now, knowing that every stitch they make is helping someone else, the incentive is even greater."
They work to make other people happy and to feed each other with happiness; this is the key to
Sheltersuit, which is why things go fast. Who doesn't want to help? As a result, People Helping
People, is our slogan.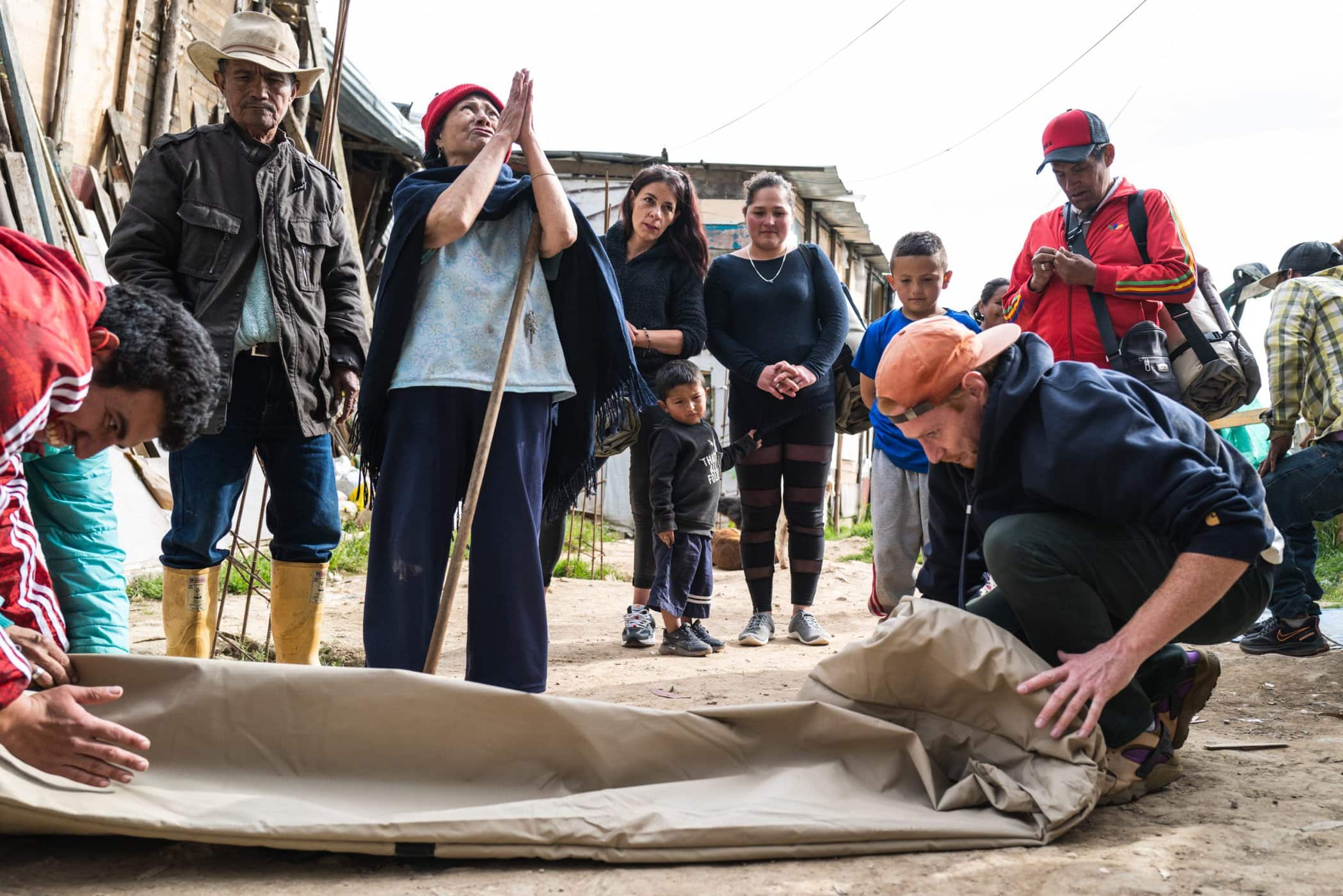 Much has happened since Sheltersuit's beginning, and you have achieved so much in eight years. Understanding that your business model is based on donations from companies or private individuals, how have you managed to achieve and accomplish your ideas and work?
There is a lot of product that we make, and although much of it is distributed throughout South
Africa, if we need to ship to Los Angeles or Ukraine, for instance, Maersk, the shipping
company, sponsors the shipments from SA. We also have non-profit global distributions in
Sydney, Los Angeles, New York, London, and just about every European country.
The Sheltersuit foundation is now worldwide, and most know its existence. Gabriella Hearst presented her first ready-to-wear collection for Chloe last year. I recall the Sheltersuit and a backpack were included as a significant component of the collection. How did your collaboration come about, and what were the following benefits?
Thousands are on the street, and I felt my hands were bound with insufficient money to protect
them. So I wanted to build a brand to help, but it needed to be a brand like the North face,
Supreme, or Patagonia, one that everybody knows but one that is all about supporting people, in
other words, all about products going to people that need a product.
I went to Gabriela Hearst in New York and I gave her a backpack I made myself. Two to three
months later, out of the blue, she called saying 'Bas, you told me it was your dream to build a
brand to help the homeless in New York and around the Foundation. I have an opportunity for
you.' She asked if I would like to collaborate with Chloe, and told me I have carte blanche to go
through all the materials and deadstock to make Sheltersuits for my runway debut. These became the show's closer.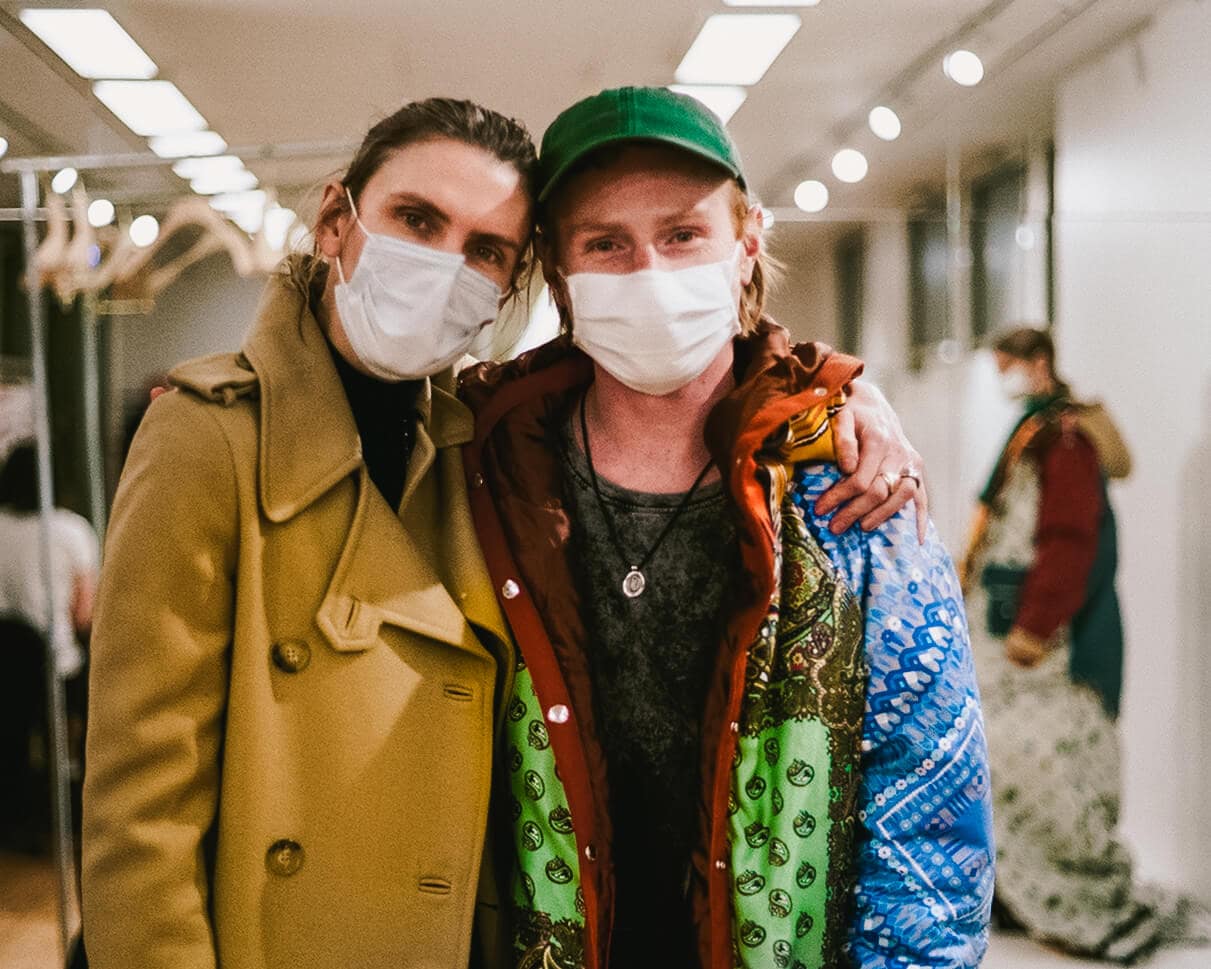 This is part of Chloé's mission: to weave purpose into business efforts in a post-pandemic world to help recognize and alleviate the hardships of others. A luxury brand has a duty to do this."

–Gabriela Hearst, Creative Director of Chloé
A benefit from the collaboration is that every backpack bought is 'buy one get one,' and
Richemont will match it with a donation. We made all 550 backpacks and 1100 Sheltersuits. My
collaboration with Chloé inspired and allowed me to launch my own label and start a new
chapter.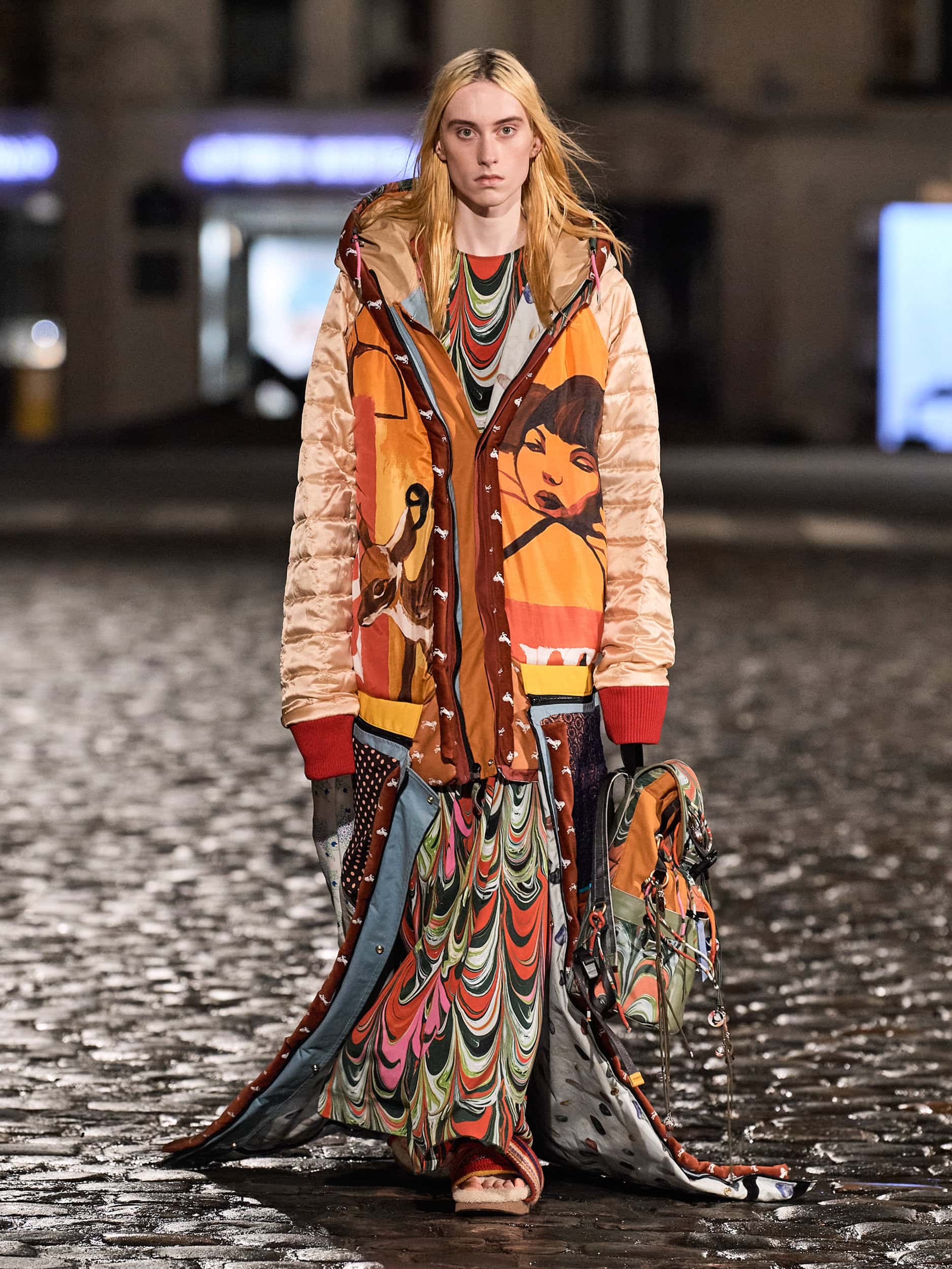 Unfortunately, I missed the official sign-off period to be included in Paris Fashion Week. I had
no portfolio or brand and needed a collection to show on a runway. And in that 'Bas Timmer
mode', I rallied support and found the Chloé CEO and other big houses standing in my corner in
full support. In ten days, I made a pitch to prove what I could do. And with Twenty-one looks
totaling 80 to 90 clothing pieces, I got accepted and the Sheltersuits label launched.
It's obvious to understand that you have an unstoppable nature! We have discussed much of what has been achieved over the last eight years. But what does this mean for you? What are your plans?
It's not easy to make those calls for donations; there are as many who say no as there are yes. It's
difficult out there, and in a fashion-driven culture, it is hard to make it. So the idea of the
Sheltersuit label supports the Foundation. For every piece sold, we donate a shelter bag to the
Foundation, and the Foundation donates that to a homeless person. Financially it has been
difficult, it takes 45 euros to produce a Shelter bag in SA, and I still have to repay the loan I had to take to deliver the small number of orders from Printemps, Printemps E-shop, and a luxury store in the Netherlands. All of this has been an enormous learning curve for me. But I am focused and excited. Setting up a fashion brand is different from a charity. There are so many moving parts. Now I am focussing on more commercially available, easy-to-produce items that I can produce at scale, as well as making a profit for the Foundation.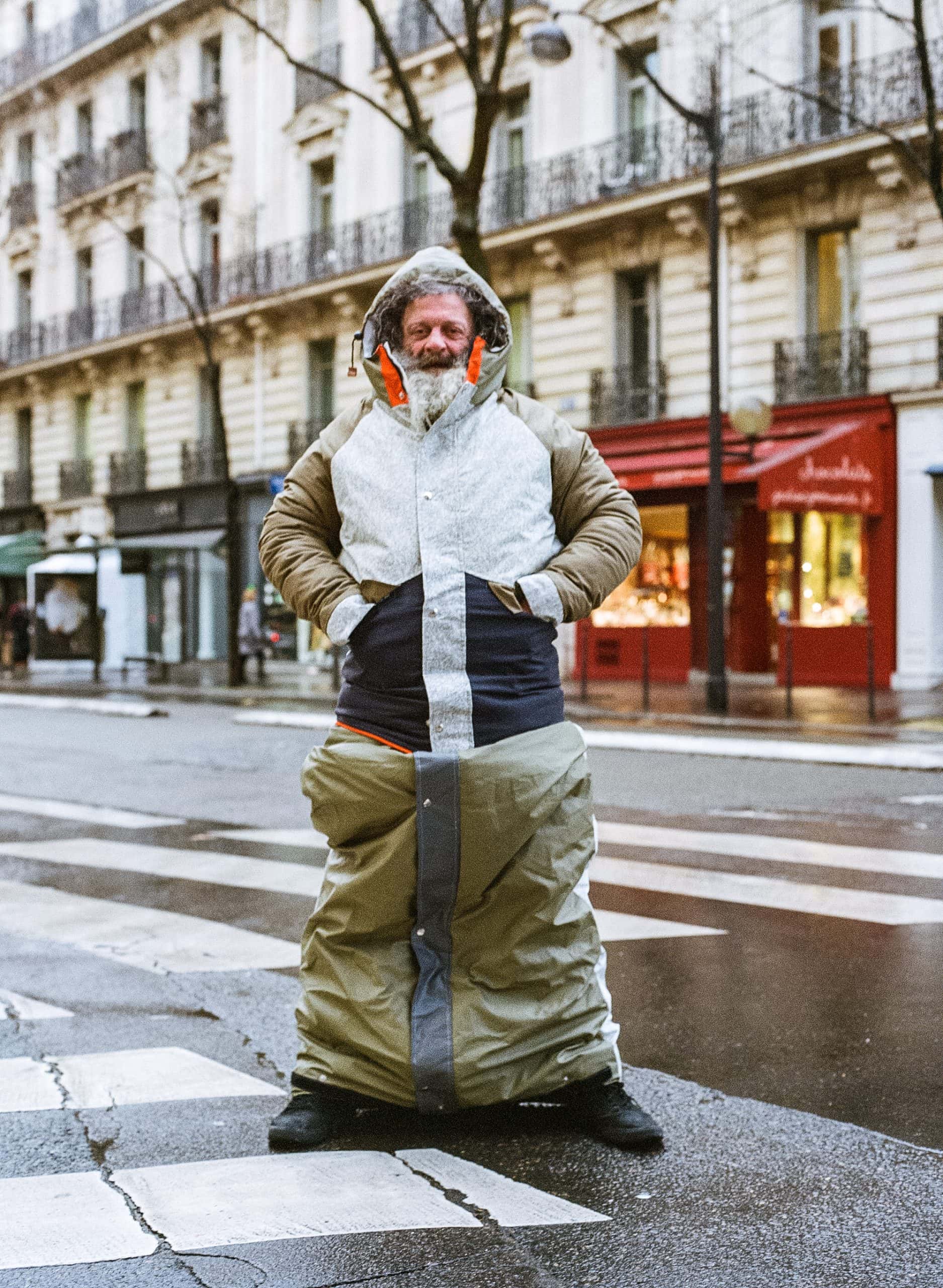 Your collaboration with AZ Factory sounds exciting and could be the tipping point for
Sheltersuit, the Foundation, and the brand. How did this co-creation come about?
AZ factory is under Richemont, and with the team at AZ Factory I have created, a line of items –
one backpack and 4 smaller items. The AZ factory donates a percentage of the sales back to the
Foundation. Net-a-porter does the same, ensuring that every item sold, a shelter bag is donated to a homeless person.
I dream of doing this with multiple brands and activating all their people to do good—all the employees want to create a better world.
What's next for Bas Timmer?
One of Bas' highlights recently was visiting Nike in Portland to present a purposeful design
workshop. He took the designers to a shelter where each one spoke to a homeless person for
several hours. Most of the designers had never spoken to a homeless person before, the stories of these people touched the team inexplicably. The brainstorming that followed in the three-day workshop was inspirational, with the team coming up with some of the 'craziest' ideas and concepts to protect people on the street. Who knows what may come? The a boot may be the next big thing for people forced to sleep outside.
Designing for that group of people makes designers want the best design possible because lives depend on it. I am still determining what this workshop with Nike will bring to the future, but I hope something good."

—Bas Timmer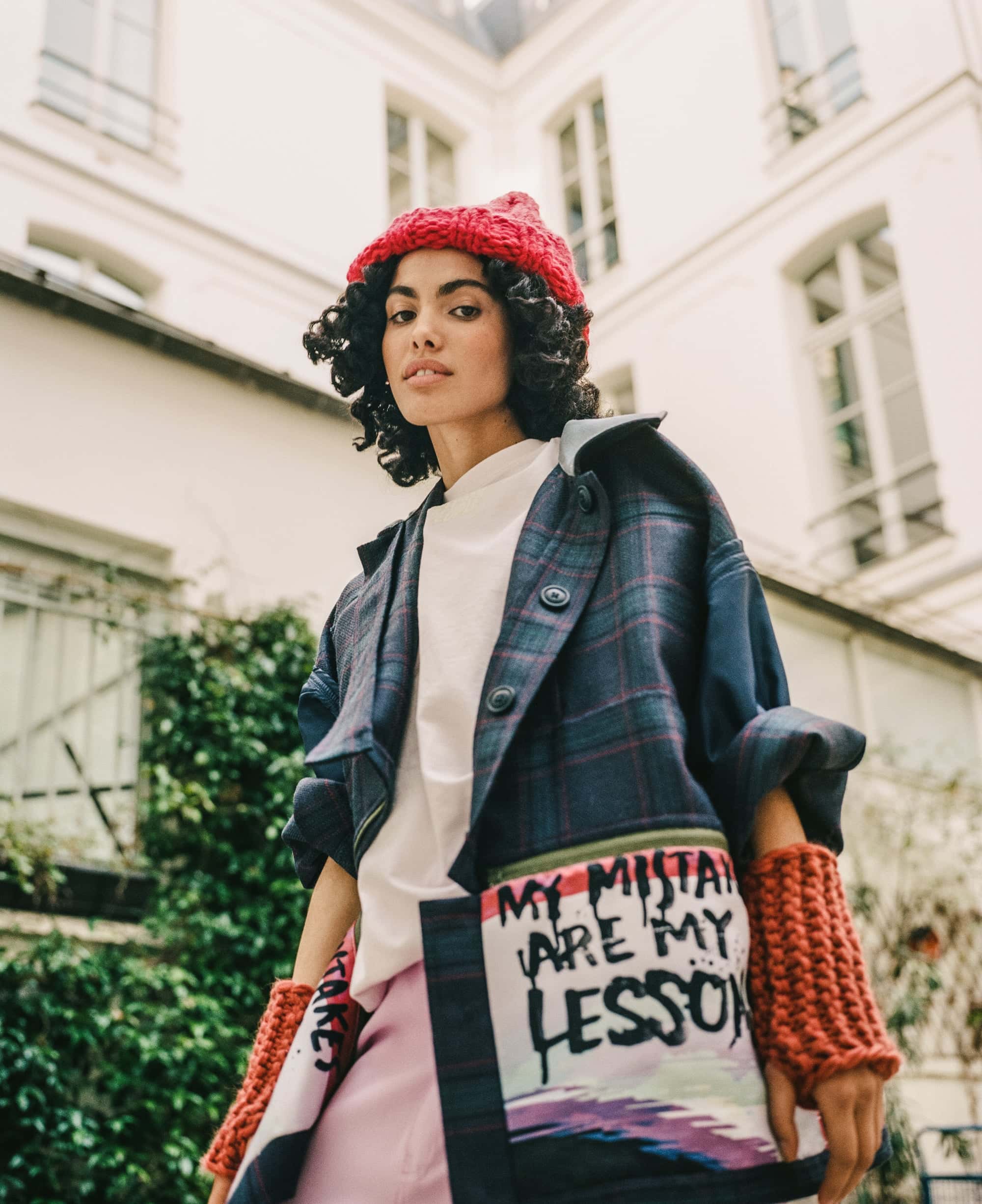 For him, his sponsors, and all those that work within the Foundation, one thing is essential, building the brand means he is now setting up the system to be less dependent on donations. However, Bas stresses that the world needs to know that the Foundation is highly vulnerable
regardless of his efforts. It still needs to depend on donations; the Netherlands donates 60%, and the remaining 40% is divided up amongst the USA, Germany, France, and the UK. The importance of Bas's efforts certainly is at the tipping point, and there are other great collaborations on the horizon.
Bas's dream is to focus on creating the structure of the brand, getting the correct traction and PR, and then getting the exemplary ambassadors to make the label into a global brand with the right message.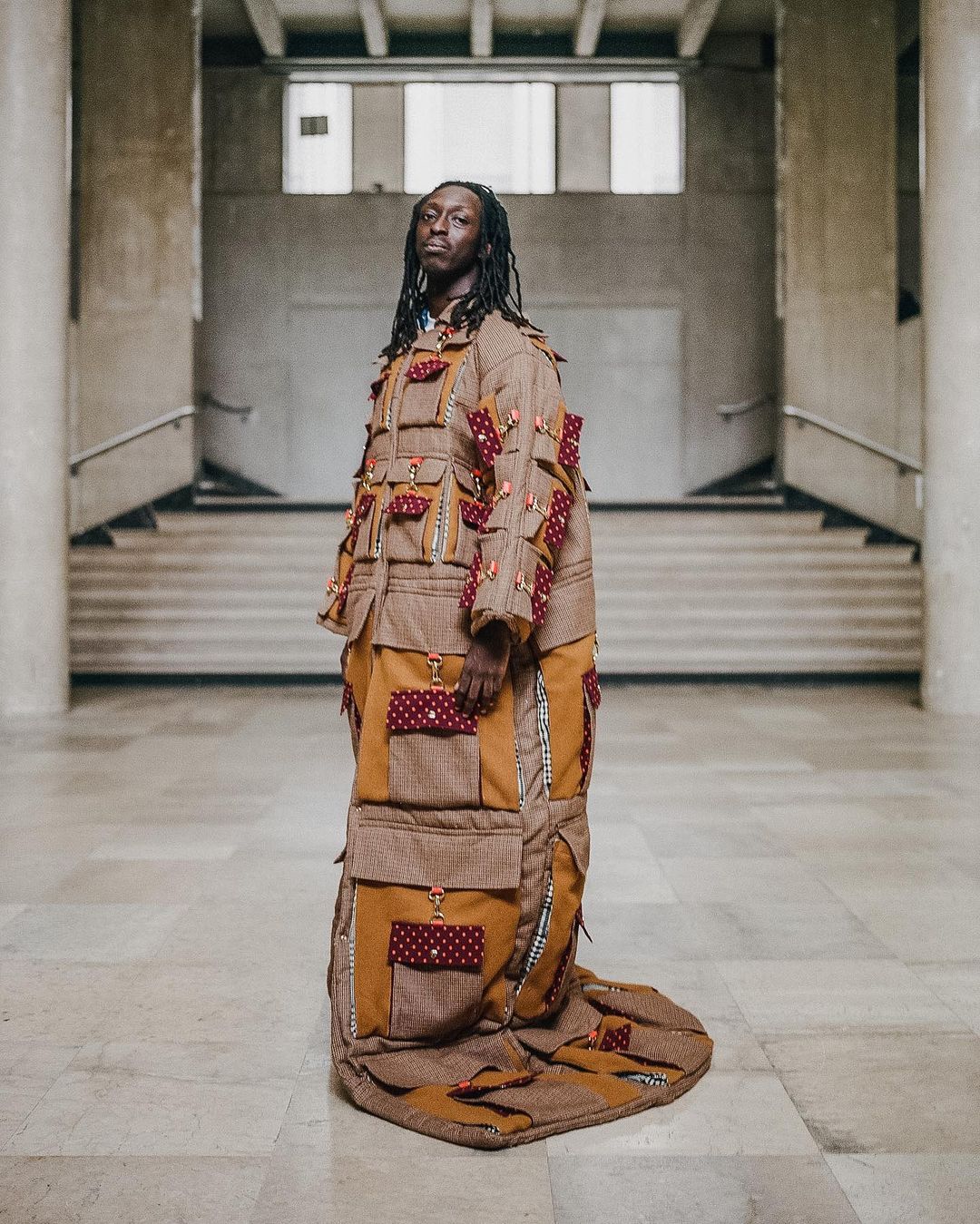 A brand that is available for every person on earth, so in every city, people will know Sheltersuit. The ultimate goal is for each city in the world to have a small Sheltersuit foundation factory financed by the label.
Each city will have a small social factory up-cycling materials and employing homeless people
and refugees to make Sheltersuit locally. In the shopping malls, a Sheltersuit label store where
people buy products to support the Foundation. I imagine in the middle of Manhattan, a giant
board where you see numbers like 45 sold today or 150 sold today, 150 to be given away, and
that happens at night – during the day, the store is selling streetwear and at night giving out
authentic streetwear!
Bas dreams that the Sheltersuit will be there until the end of time "because I believe that people
forced to sleep outside because of a dysfunctional system that does not work should receive that
basic protection in the future. We will never solve homelessness. After all, we are all humans and
make mistakes; the system needs to improve. My dream is to have a system where people can
protect themselves, a self-sustaining system like a Yin and a Yang – people buying products to
support others."
Isn't that a reasonable premise on which to build a dream?
---