Bergdorf Goodman unveiled its 2022 holiday windows. This year's theme, "Magic in the Making," draws back the curtain of luxury, revealing the wondrous craft and rich imagination that goes into creating the items we find truly special. It pays tribute to the exceptional artisans in our community by highlighting their techniques, traditions and handiwork; and it explores the notion of extraordinary thinking, offering one-of-a-kind experiences and products that remind our customers that Bergdorf Goodman is the place where magic happens.
A New York City institution, Bergdorf Goodman's holiday windows articulate the joy and splendor of extraordinary craft as only the venerable design team can do. Each of the seven windows celebrates a singular craft – woodcraft, dress-making, paper sculpture, mosaic, papier-mâché, metal craft, and scrapbooking – and tells a distinct story. From a mosaic magician surrounded by a menagerie of colorful animals to the monumental wooden birds and 17th Century paper "artisans," the windows are a result of 10,000 hours of meticulous work over the course of 10 months. Designers featured in this year's windows include Aliette, Carolina Herrera, Libertine, Marc Jacobs, Noir Kei Ninomiya, Paco Rabanne, Prabal Gurung, Simone Rocha, and Valentino, among others.
To kick-off the evening's festivities, Bergdorf Goodman's visionary creative team orchestrated a surprise performance by Sing! Harlem, of the Mama Foundation for the Arts. Members of the choir appeared within the windows themselves as they sang a new rendition of Quindon Tarver's Everybody's Free (To Feel Good) before joining up together outside the venerable luxury emporium. The moving and inspirational song gave way to a window-by-window unveiling viewed by the crowds on Fifth Avenue as Santa held court nearby.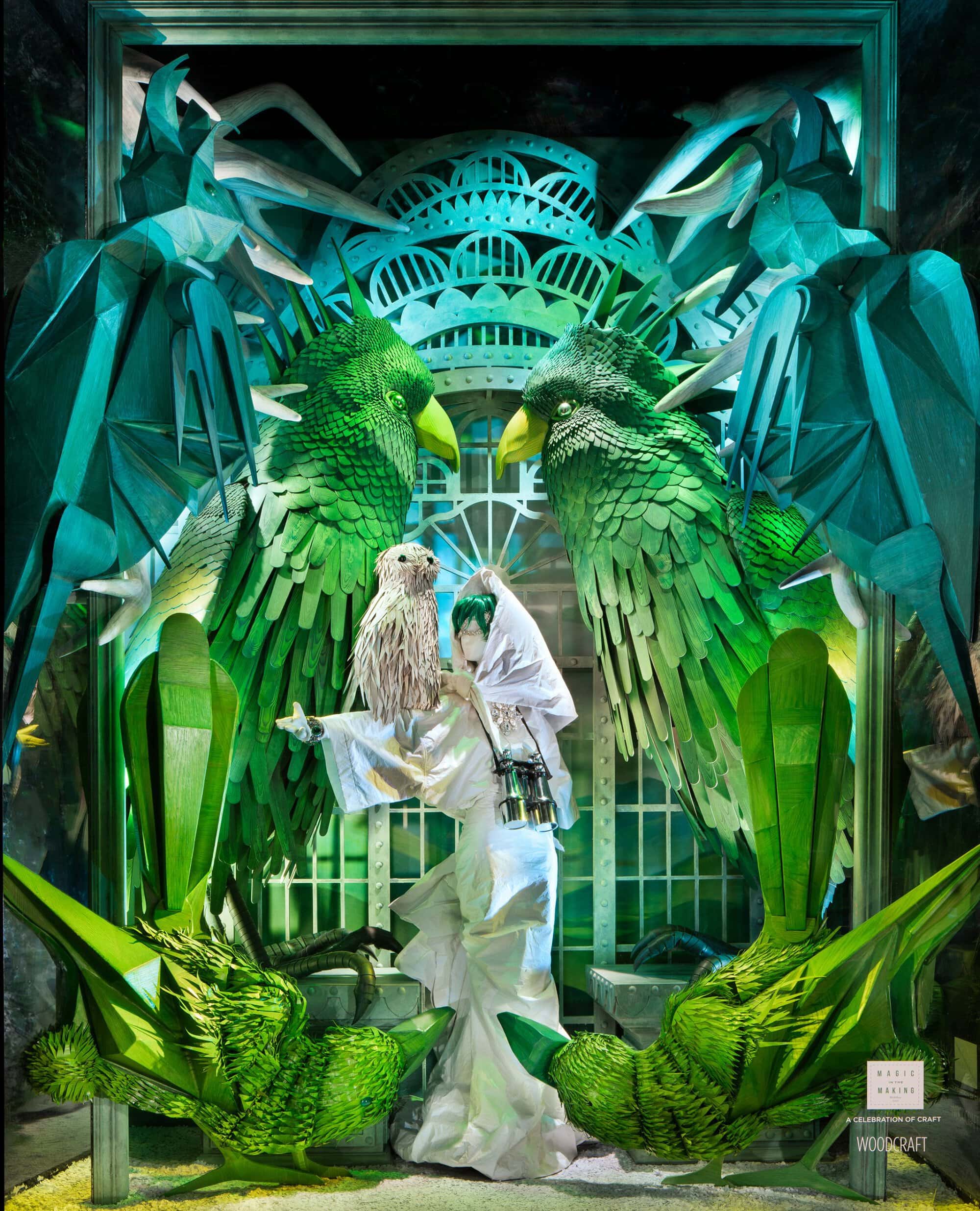 Location
754 Fifth Avenue
New York, NY 10019
---