---
Berluti unveils a Fall/Winter 2020 campaign which beautifully continues the conversation begun on the runway. Working alongside photographer Julien Martinez Leclerc, artistic director Kris Van Assche realizes a campaign which embodies the sense of dualism and harmony explored in his collection.
The collection is characterized by its elegant fusion of traditional and contemporary elements. Elegantly tailored suit jackets and pants are realized in bold monochrome. Puffer jacket patinas imitate luxurious leather. Roll neck sweaters replace collared shirts and ties. Houndstooth and herringbone are experimented with and playfully reimagined. Contemporarily chunky and colorful sneakers get the same treatment as the house's classic Oxfords.
Embodying the eclecticism and fluidity of the collection, Martinez Leclerc transforms his models into larger-than-life characters. He uses clever angles to imbue them with astounding height and depth, and makes use of distorted lenses to subtly warp their forms. Posing before a beautifully desolate winter seashore, they seem aware of some timeless secret, and poised to take action.
Taking his cue from the dialectical duality of Van Assche's designs, Martinez Leclerc impressively fills the campaign with a sense of both motion and stillness, tension and relaxation. It is a brilliant way to express the ongoing conversation of menswear, honoring tradition while boldly embracing progress.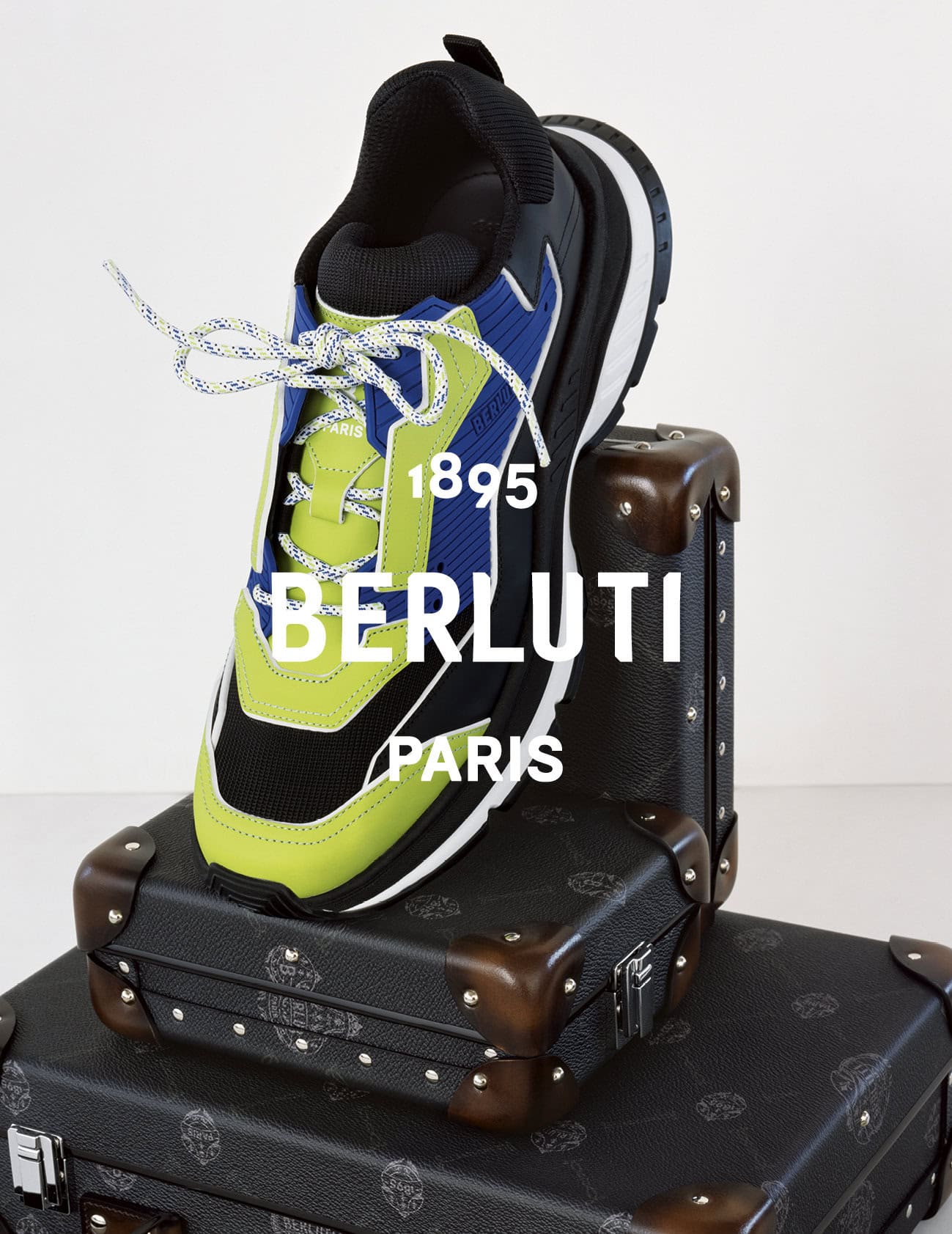 Berluti Artistic Director | Kris Van Assche
Photographer | Julien Martinez Leclerc
---