The Best Denim Fashion Ad Campaigns of 2022 Season as chosen by Kenneth Richard
Denim is timeless, and while fashion and marketing trends come and go, the relevance and covetable status of the perfect pair of jeans remains omnipresent. The creative teams behind denim campaigns thus have something of a challenge when it comes to creating a feeling of freshness and renewed desirability embodied in the timeless style. The best denim campaigns embrace this sense of the classic and traditional while finding new meaning and opportunities for connection in it.
Denim may also be a quintessentially American fabric, but this season's denim-forward campaigns proved again that the style is truly borderless, and offered an excitingly international cross-section of perspectives on the timeless jeans' latest incarnations.
Diesel and G-Star both took a "larger-than-life" approach to their Fall campaigns, blowing models up to monumental size that rivaled the buildings of a city skyline. While for Diesel the approach continued themes from its runway show and was picked up by its recent holiday campaign, G-Star's felt a bit unexpected – as did the casting of Cara Delevigne – so it will be interesting to see what approach the brand will continue to take down the line.
Diesel also made a smart move earlier in the year to embrace both sustainability and timeless relevance with the launch of the Diesel Library, an ever-present collection of denim staples meant to be incorporated into any wardrobe season after season. The launch was celebrated with a surreally collaged campaign that imagined worlds occupied by endless variations of single personalities.
Meanwhile, Juun.J took a more human-scale approach. The straightforward yet dramatic approach to crafting black-and-white studio portraits put an emphasis on the spirit of the collection, which brings Juun.J's signature design touches of technical details and deconstructed tailoring, with a sophisticated yet subversive spirit, to reimagining denim.
Calvin Klein tapped a number of stars from the Gen-Z spotlight, like Dominic Fike of Euphoria and Jennie of Blackpink, to bring its classically simple jeans-and-tee-shirt Americana aesthetic to life.
Here are the best Denim Ad Campaigns of 2022 as selected by our Chief Impressionist, Kenneth Richard.
Calvin Klein
Spring 2022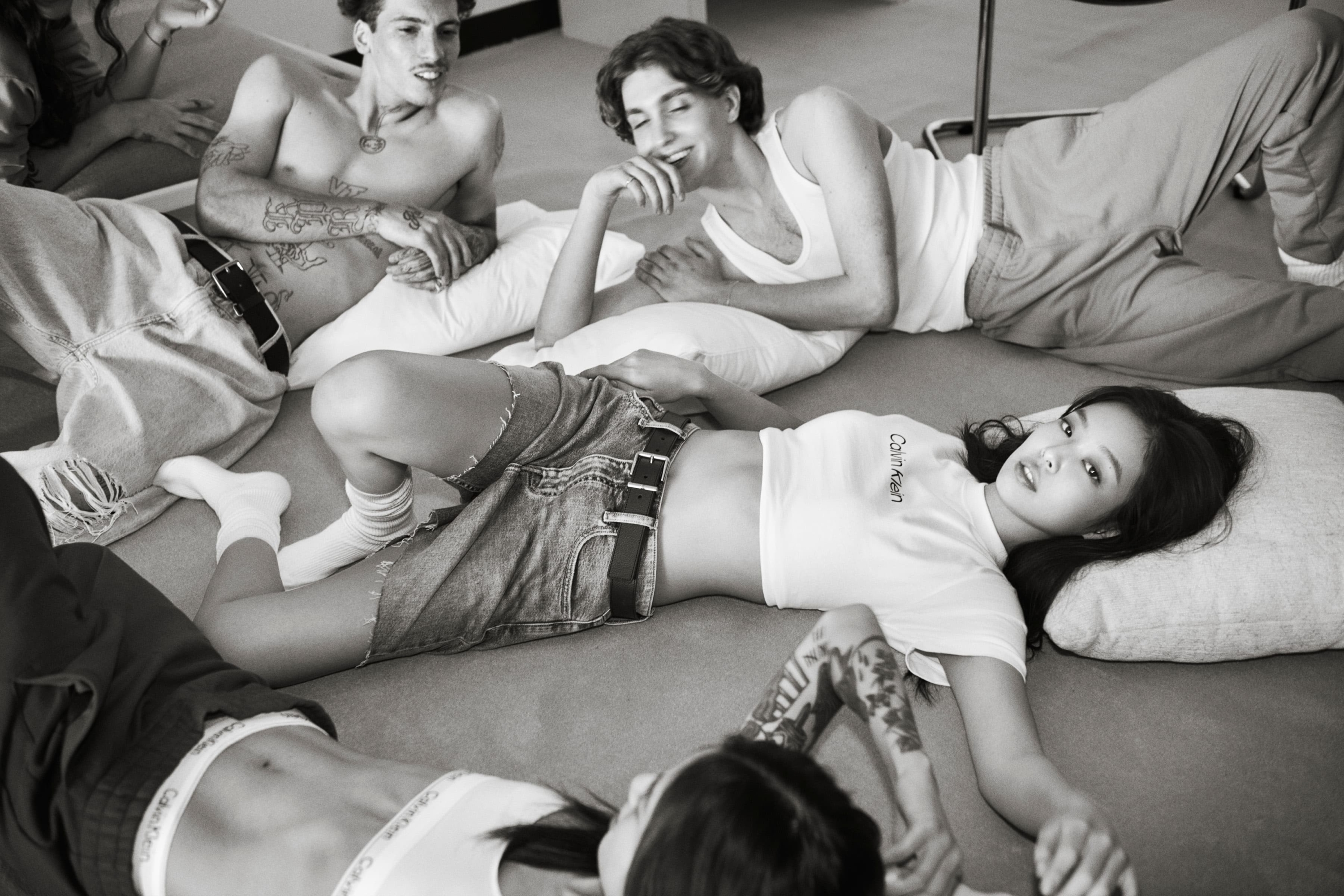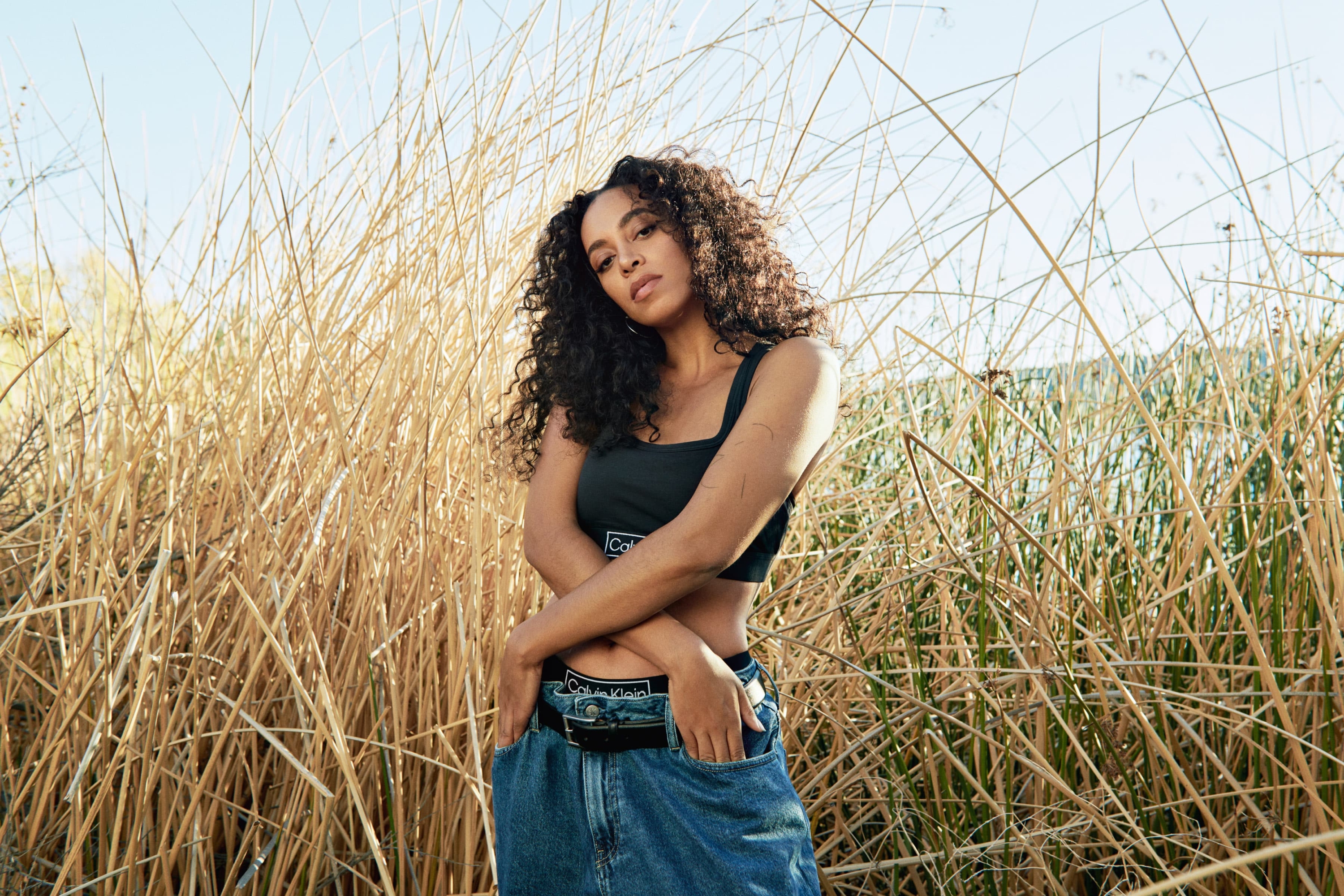 Photography | Glen Luchford
Videography | Melina Matsoukas
Talent | Arlo Parks, Burna Boy, Deb Never, Dominic Fike, J
---
Closed
Spring 2022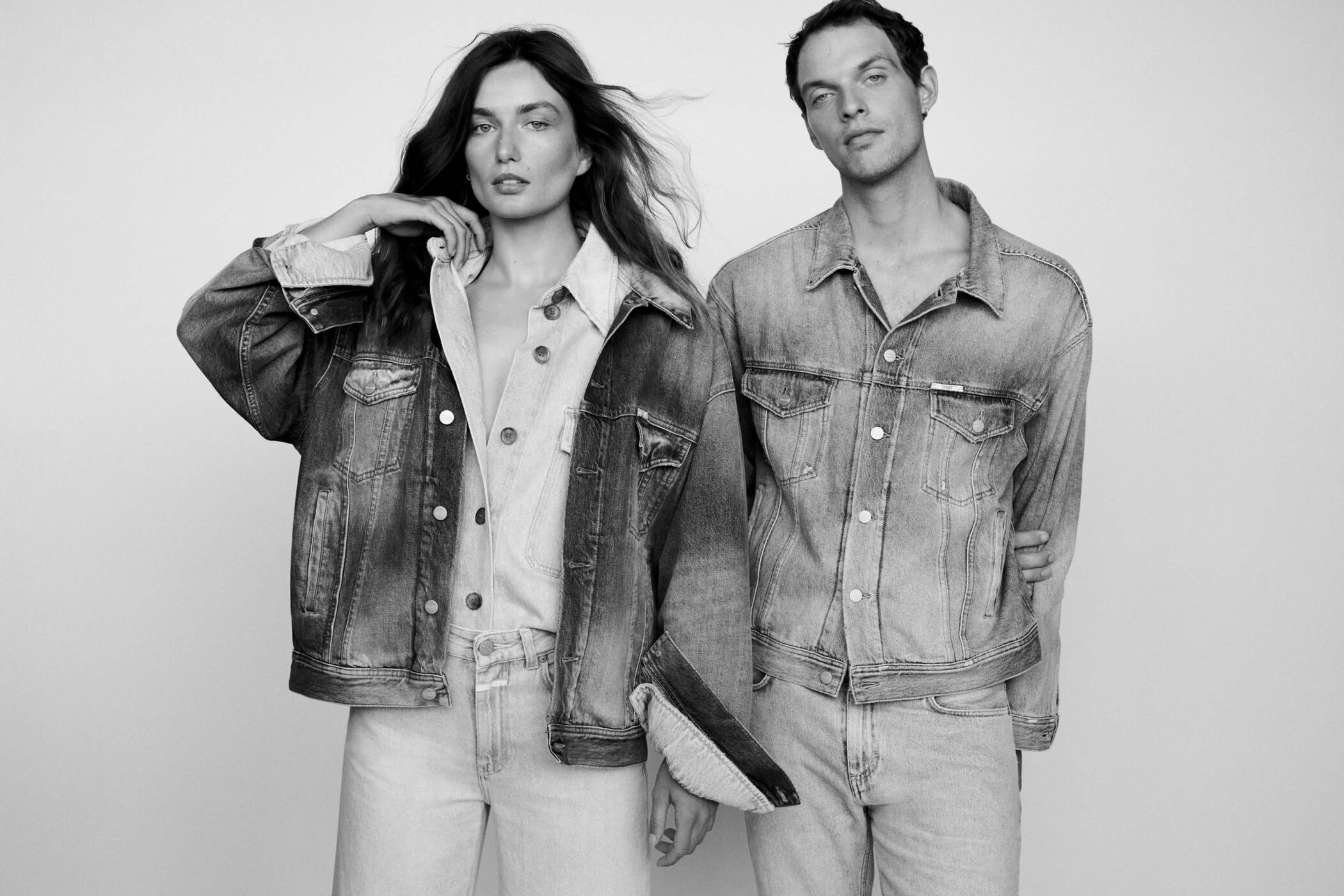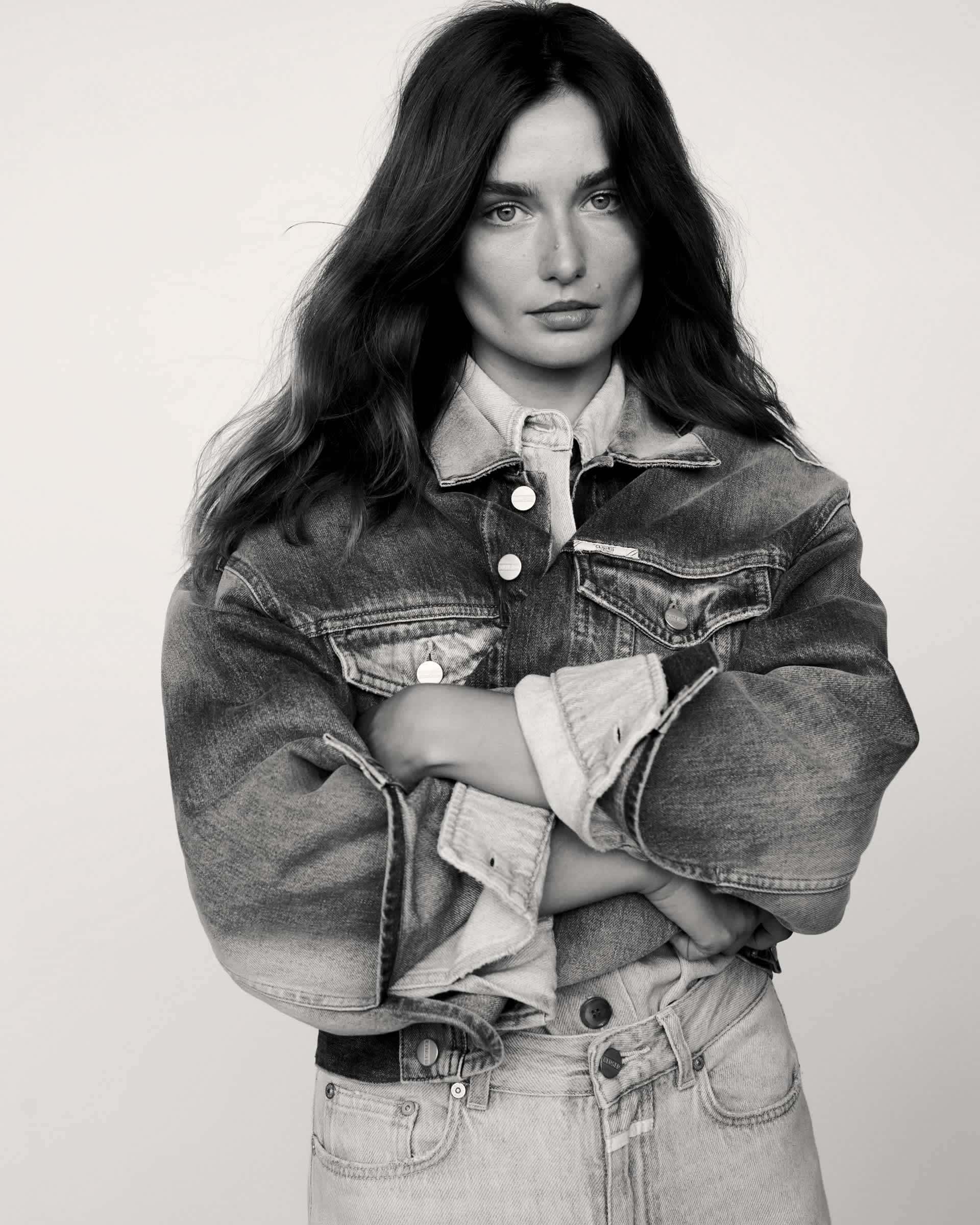 Photographer | Alexandra Nataf
Models | Rocky Harwood and Andreea Diaconu
Stylist | Jasmine Hassett
Hair | Diego Da Silva
Makeup | Pati Dubroff
---
Diesel 'Library'
Spring 2022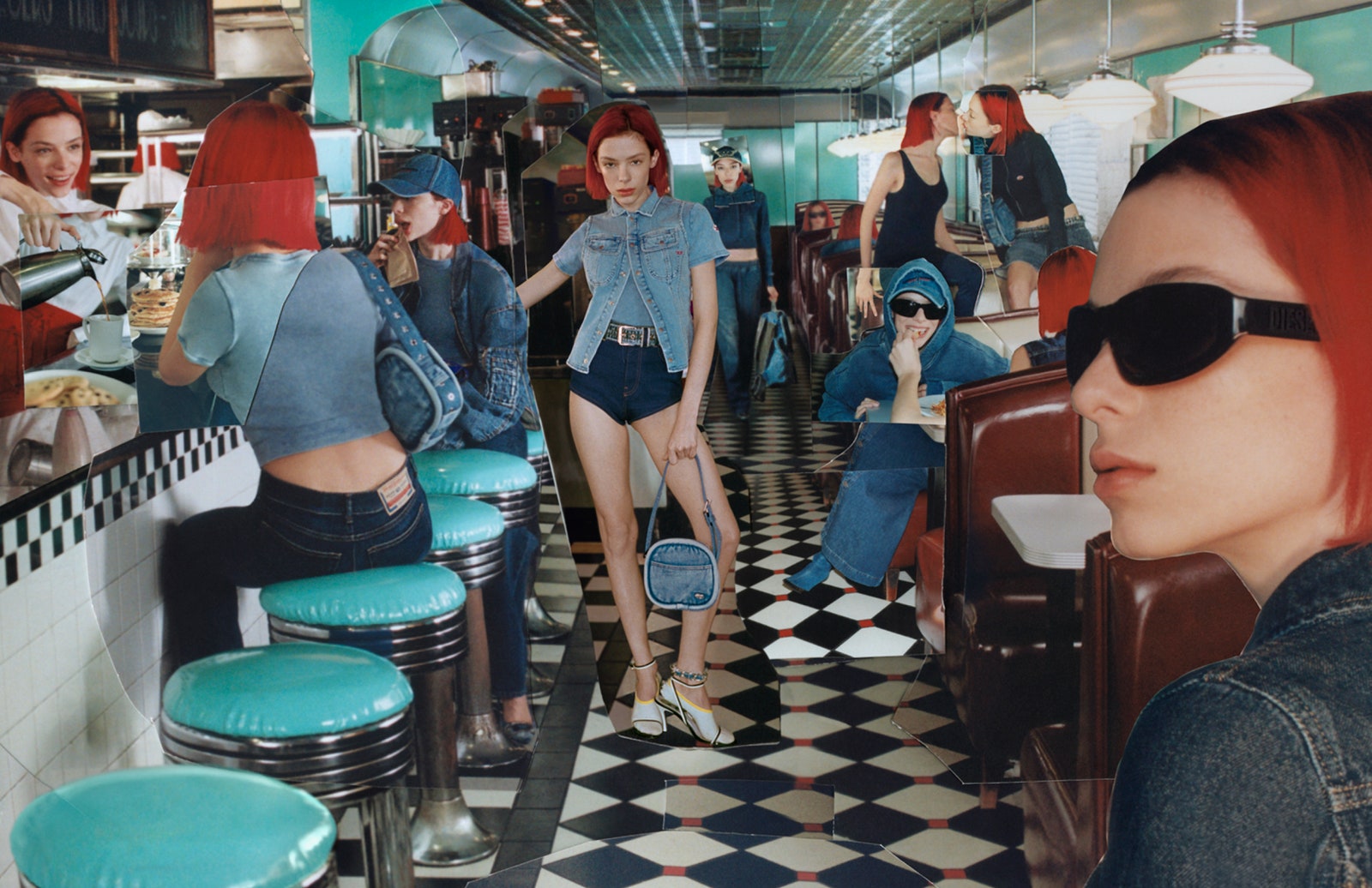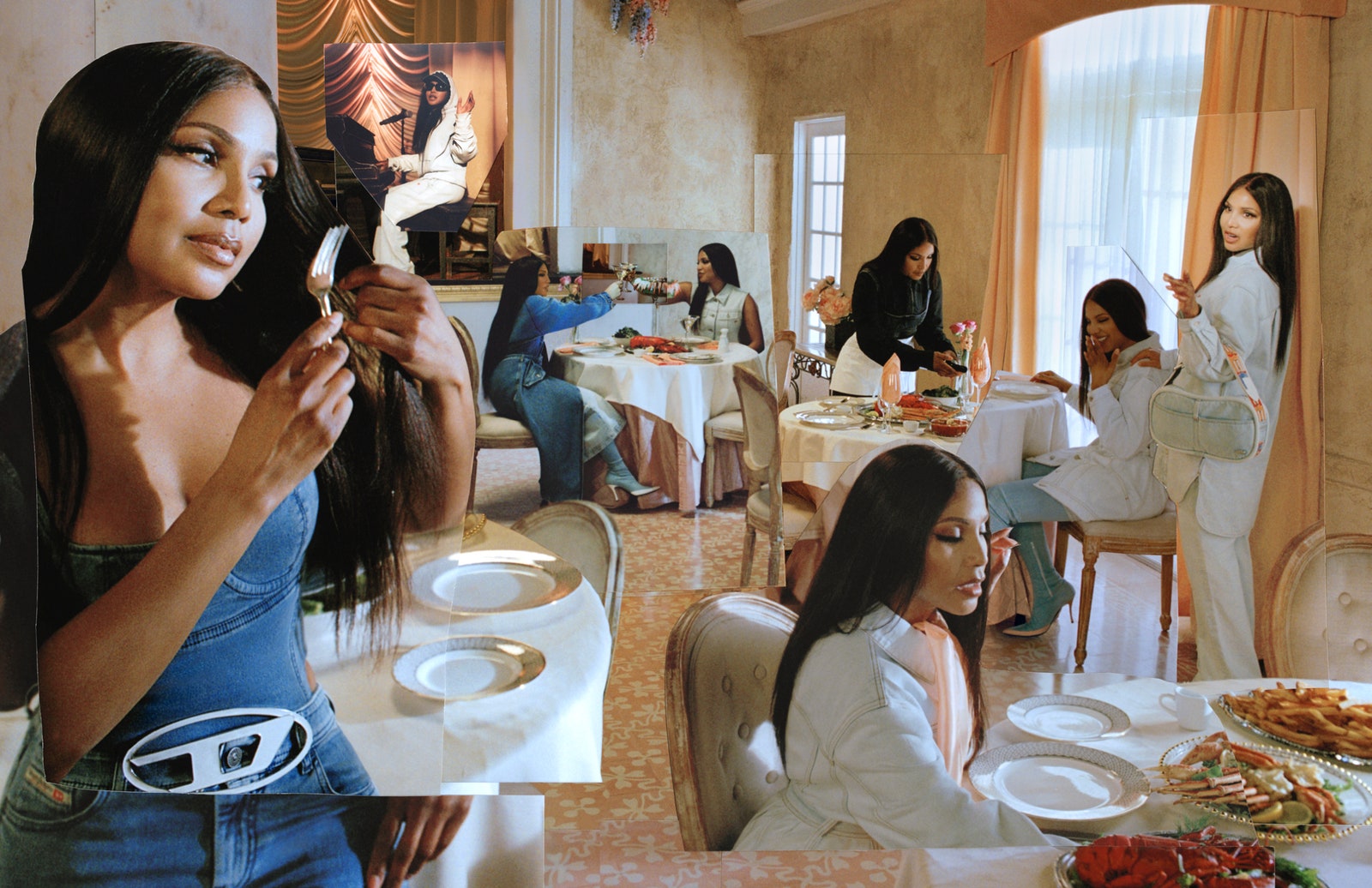 Diesel Creative Director | Glen Martens
Creative Director | Christopher Simmonds
Photographer/Director | Frank Lebon
Models | Aron Piper, Toni Braxton, Diezel Braxton, Denim Braxton, Lauren Tsai, Ella Snyder & Renzo Rosso
Stylist | Ursina Gysi
---
Diesel ' Larger Than Life'
Fall 2022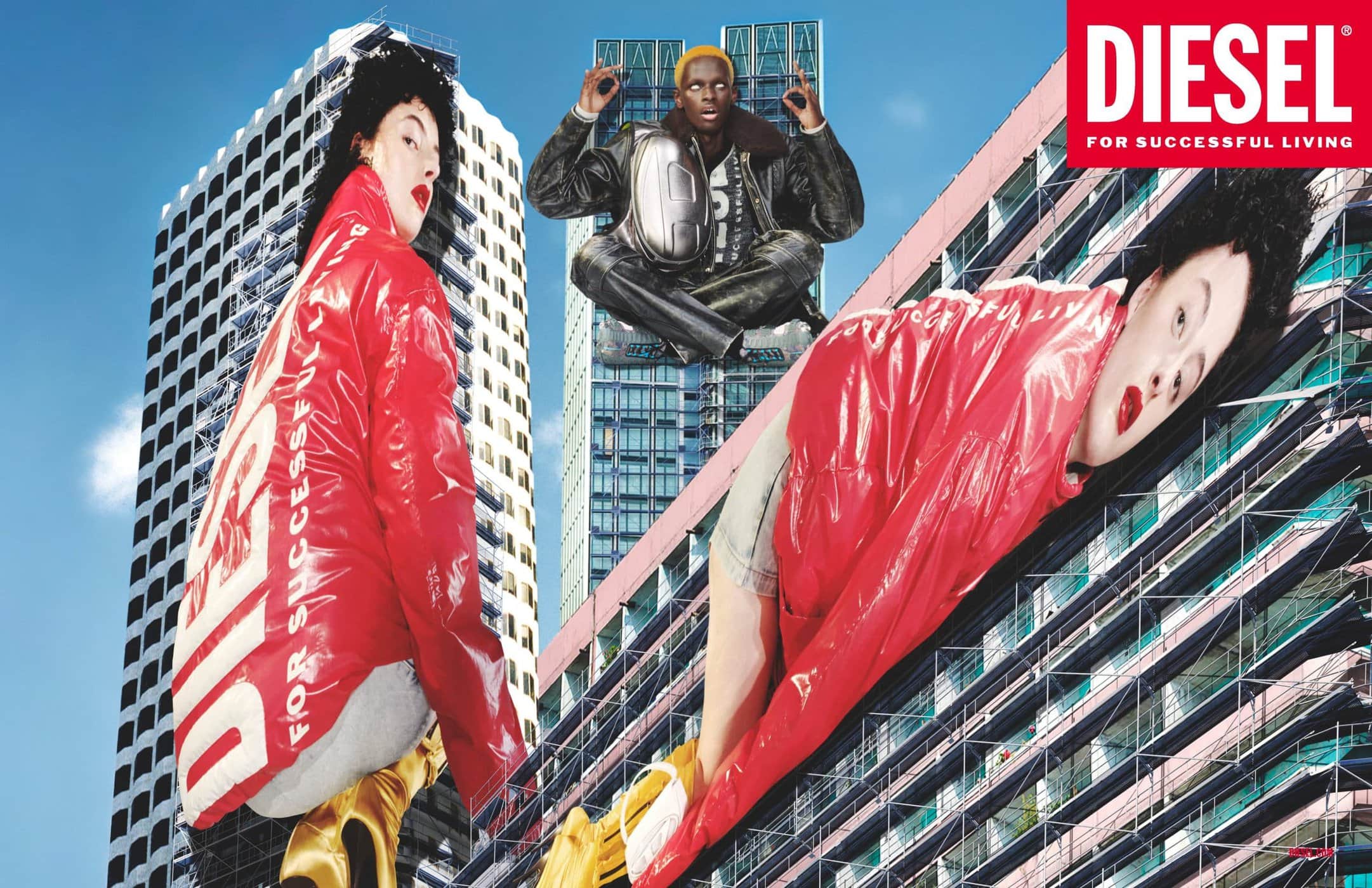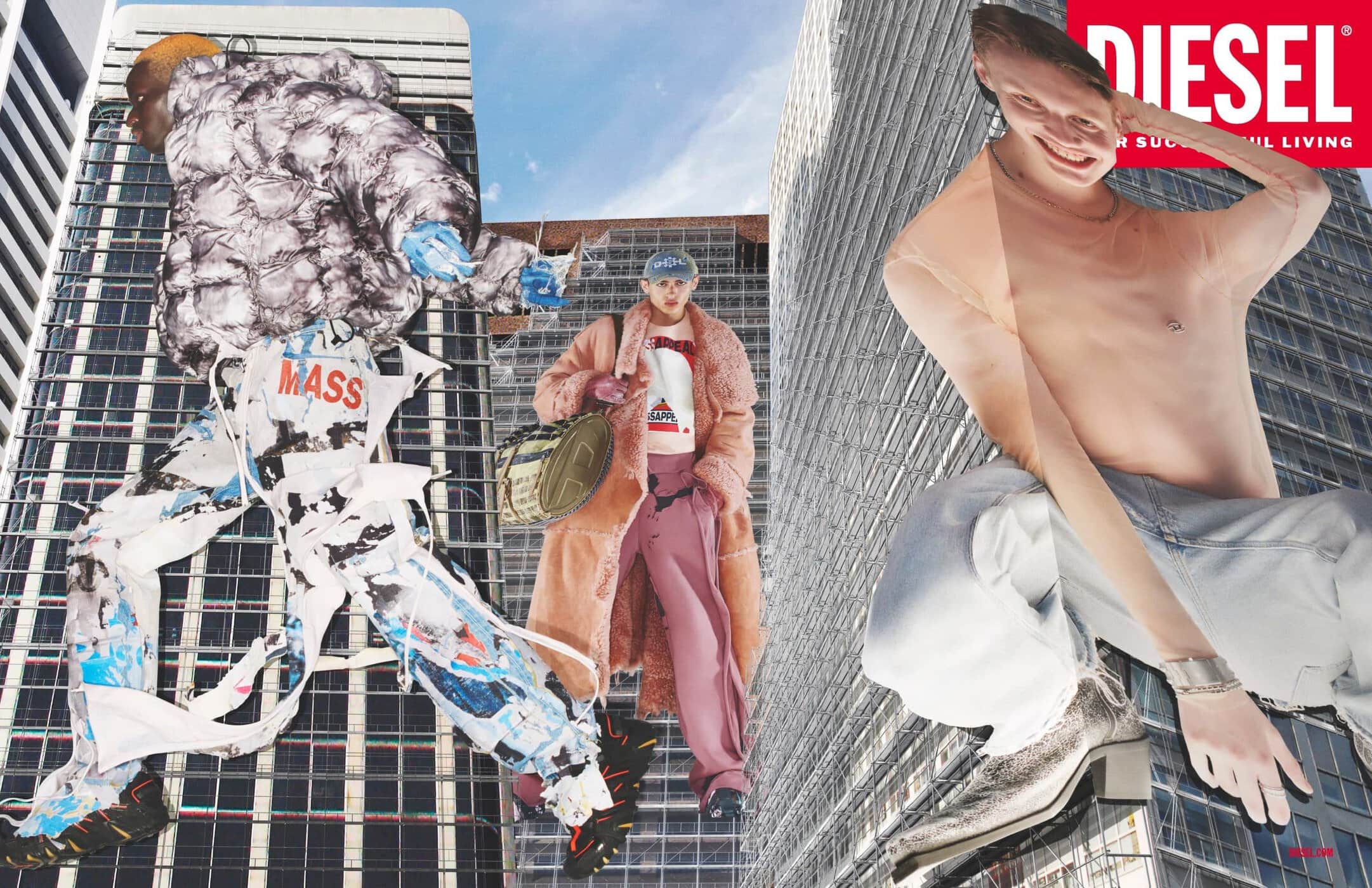 Diesel Creative Director | Glenn Martens
Agency | Simmonds Ltd.
Art Director | Christopher Simmonds
Photographer | Johnny Dufort
Stylist | Danny Reed
---
Dsquared2
Spring 2022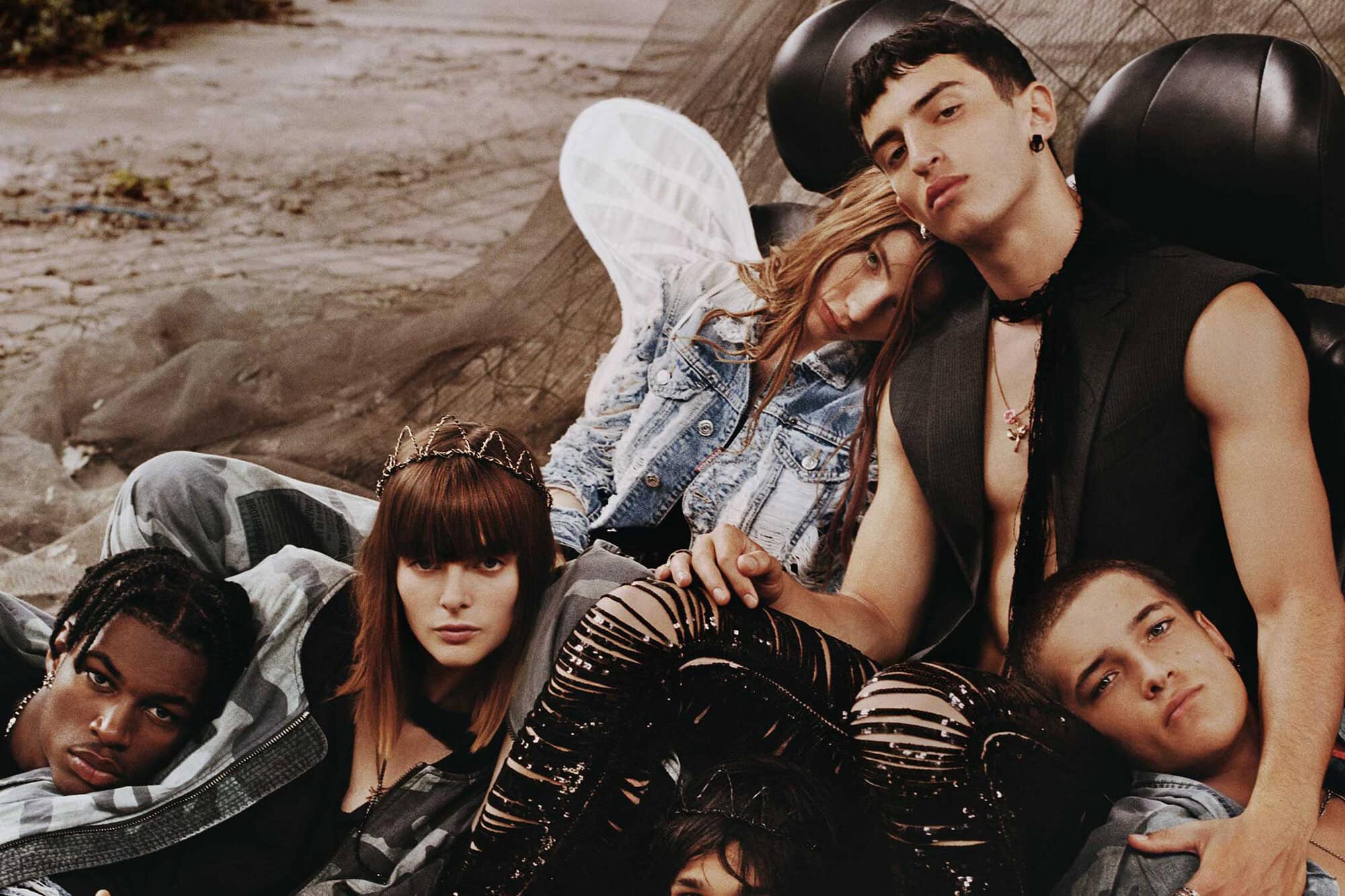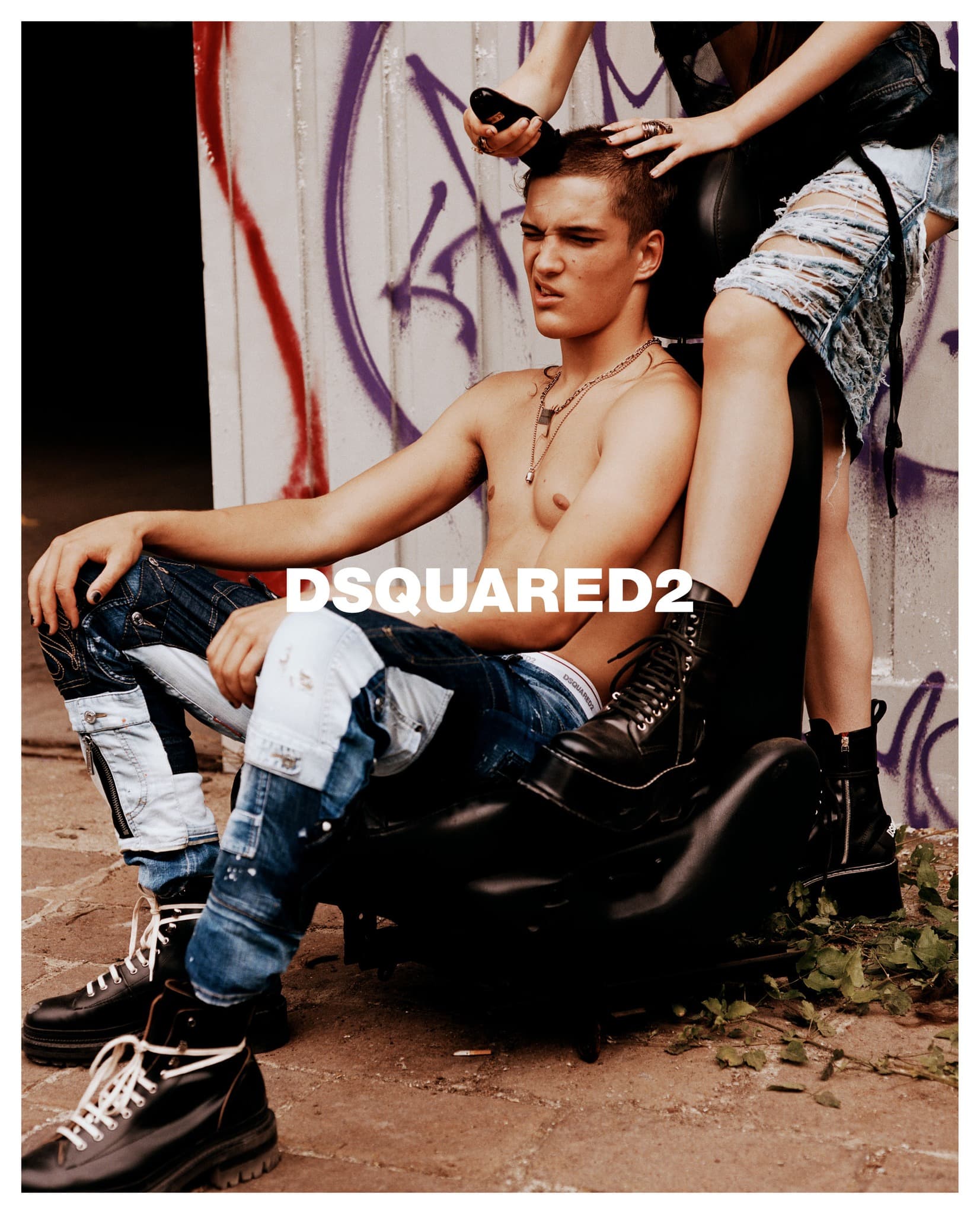 Dsquared2 Creative Directors | Dan & Dean Caten
Creative Director | Giovanni Bianco
Photographer | Alasdair McLellan
Models | Alyda Grace, Aylah Peterson, Chloe Oh, Emily Miller, Fabio Silva, Maty Fall, Miriam Sanchez, and Rubuen Bilan-Carroll
Stylist | Vanessa Reid
Hair | Cyndia Harvey
Makeup | Lynsey Alexander
Manicurist | Roberta Rodi
Casting Director | Piergiorgio Del Moro
---
Hugo
Spring 2022
Agency | Team Laird
Creative Director | Trey Laird
Photographer | Mikael Jansson
Models | Adut Akech, Big Matthew, Maddie Ziegler & SAINt JHN
Hair | Shay Ashual
Makeup | Mark Carrasquillo
---
G-Star Raw
Fall 2022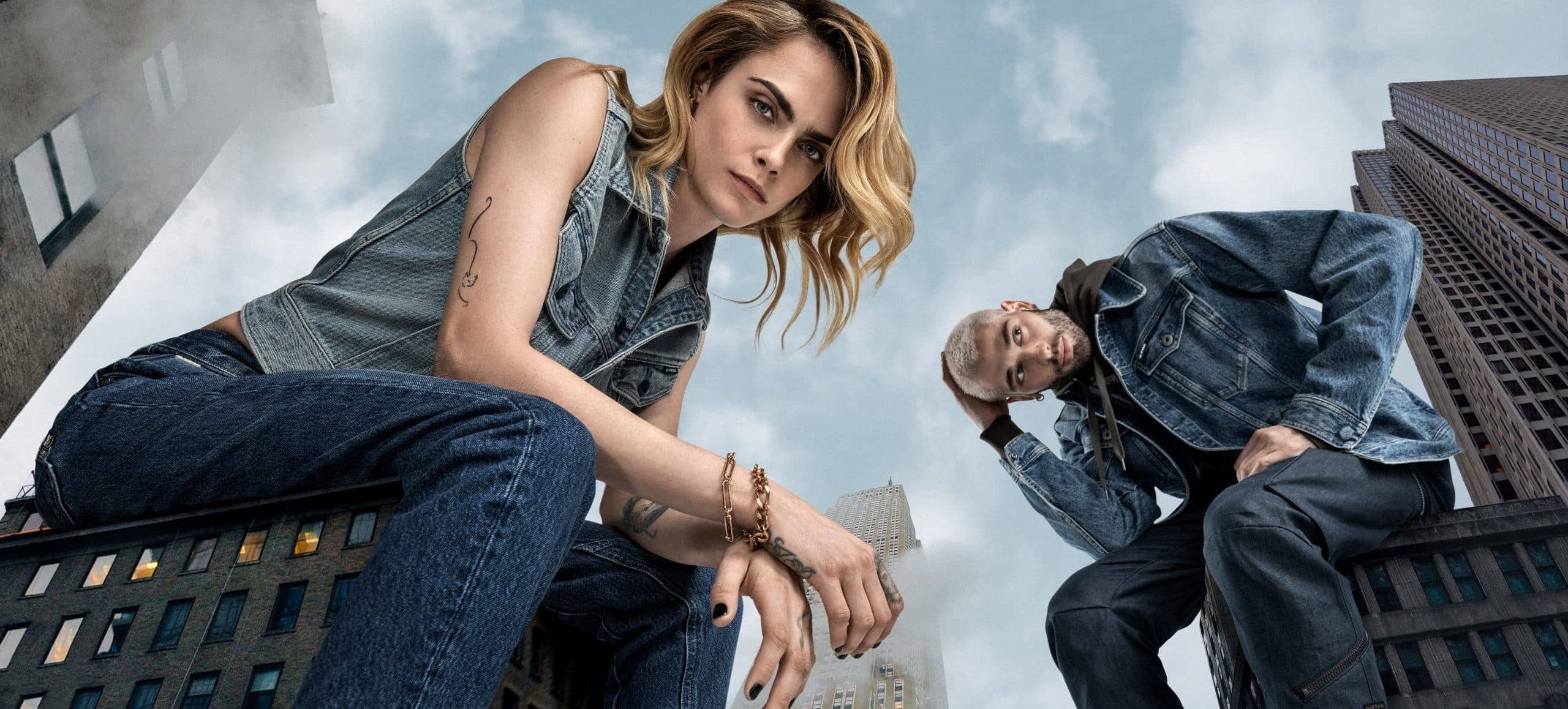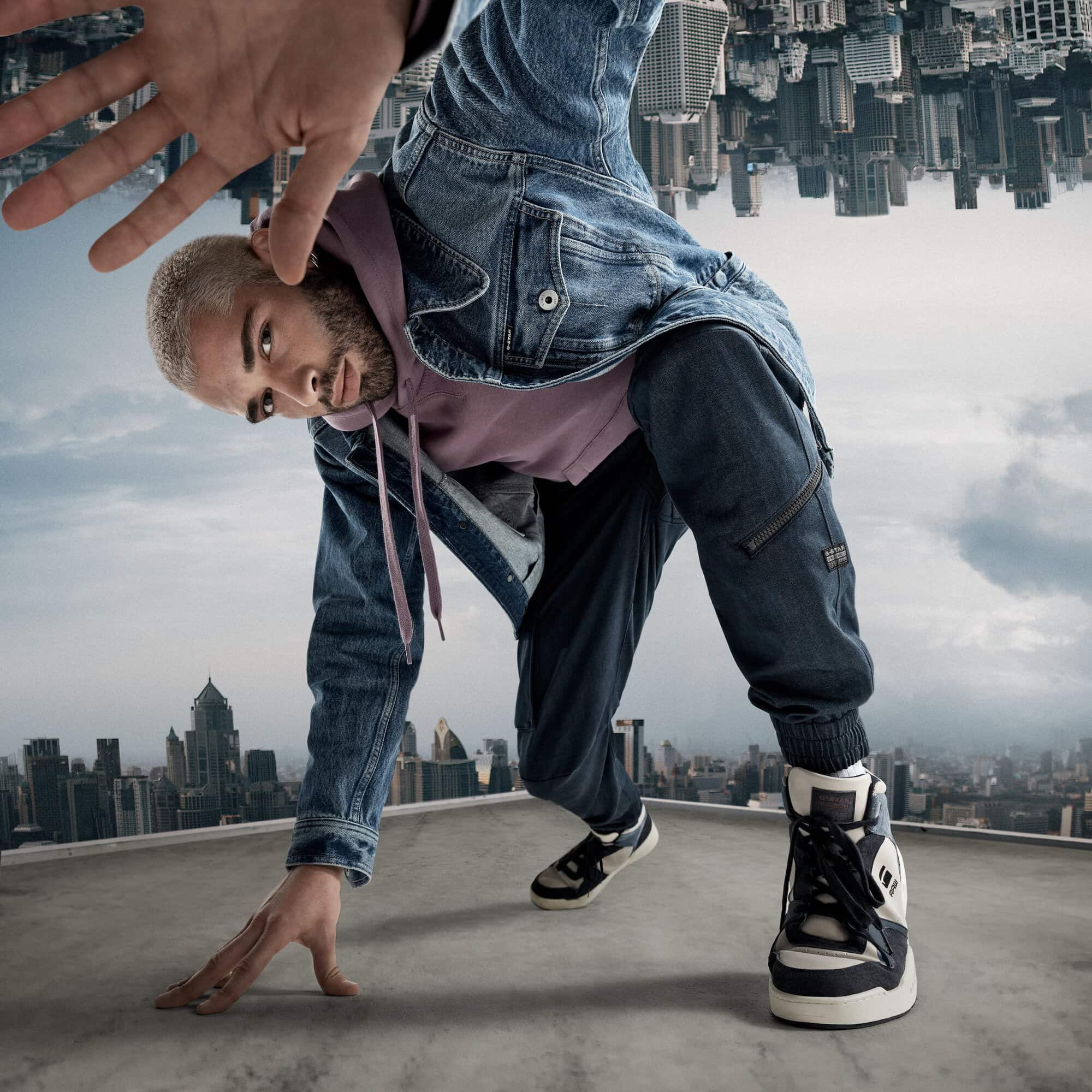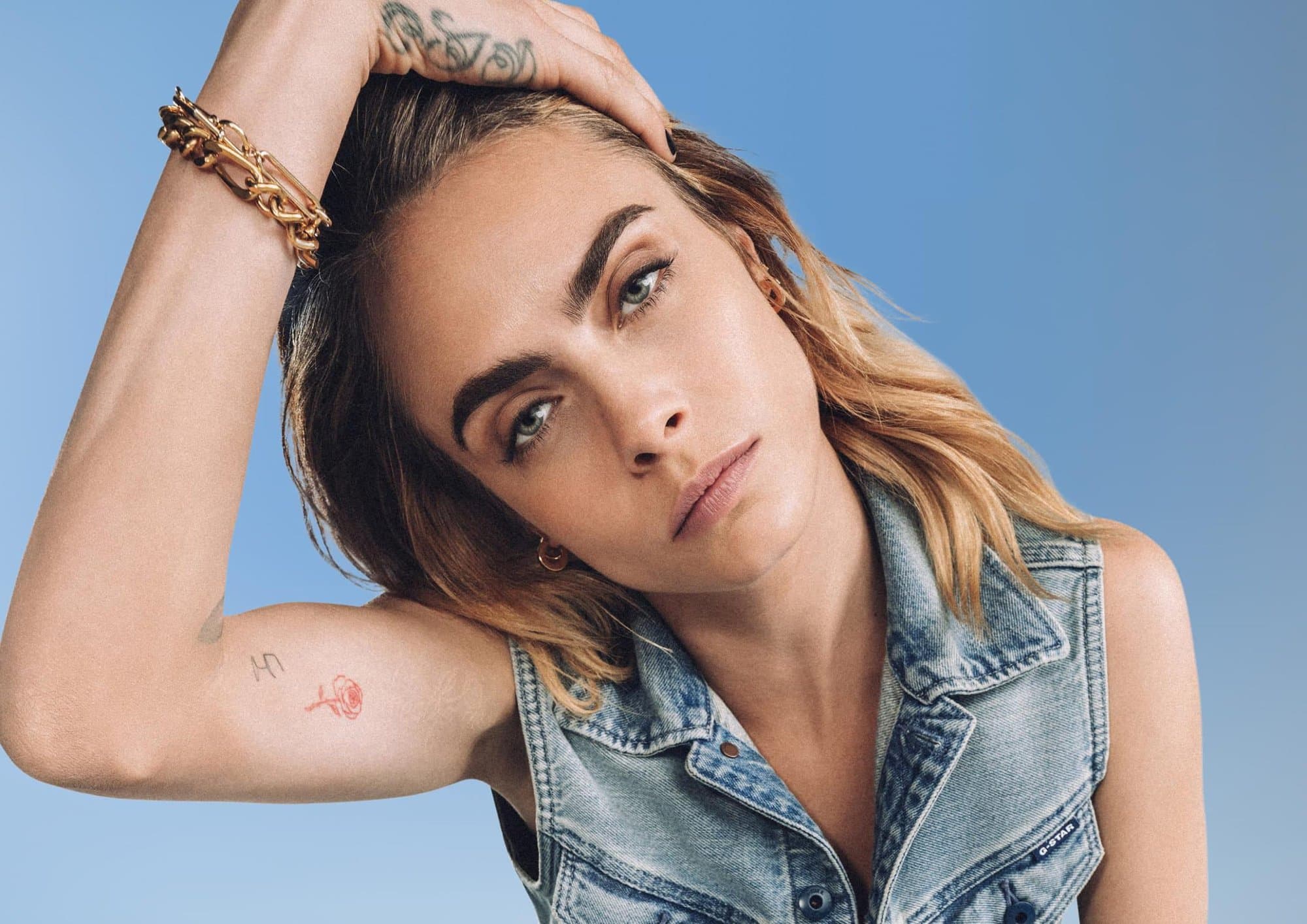 G-Star Creative Director | Aitor Throup
Agency | The Family Amesterdam
Production Company | Stink London
Director | Felix Brady
DOP | Pat Aldinger
Head of Production | Andrew Levene
Executive Producer | Blake Powell
Senior Producer | Jacob Swan Hyam
Post Production | The Mill
VFX supervisor | Tom Luff
Executive Producer VFX | Clare Melia
Post producers | Nicola Simmons, Kayleigh Dugdale, Saskia Delius
Grading | No. 8 London
Colourist | Alex Gregory
Post production versioning | The Compound – Daniel Falkenhagen
Casting Director | Ben Grimes casting
Photographer | Lucas Christiansen
Talent | Cara Delevingne
Hair | Ben Talbott
Makeup | Wendy Rowe
Edit house | Trim editing
Editor | Paul Hardcastle
Editors cutdowns/social ads | Jennifer Tividad & Camille Bouwmans
Music research & licensing | Cris & Jef Music
Music track | Portishead 'Strangers'
Sound studio | Hielke Praagman
Production company | Stink GmbH – Berlin
Head of Photography/produce | Jana Marx
---
Juun.J
Spring 2023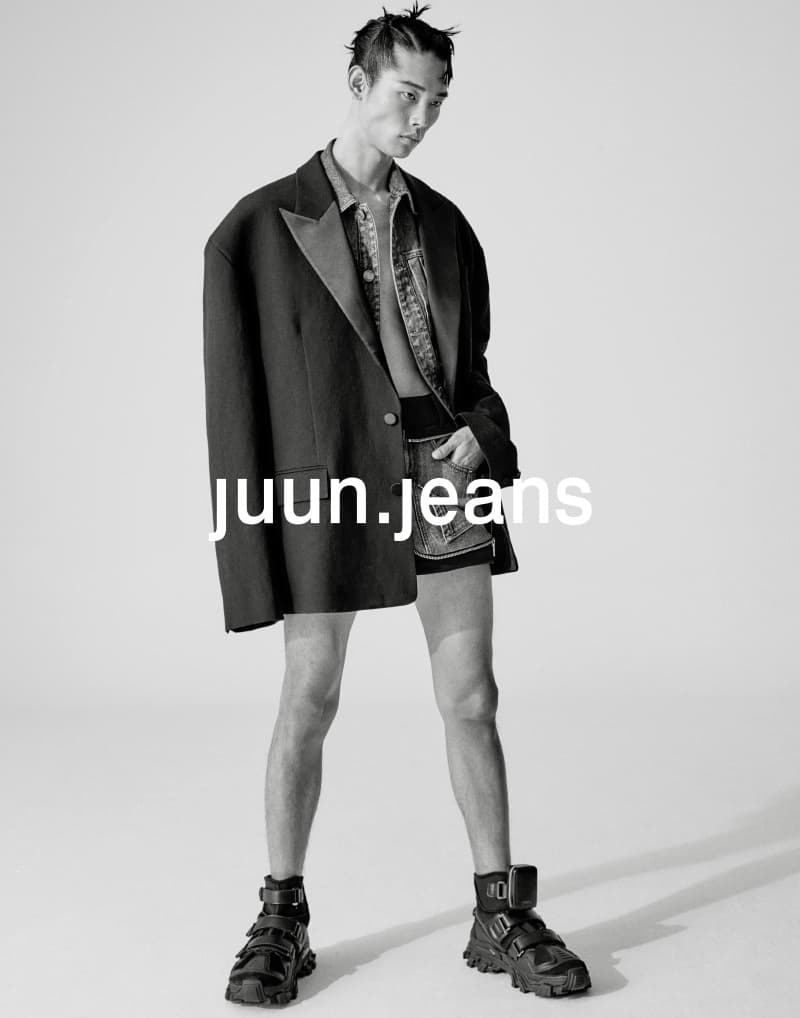 Juun.J Creative Director | Jung Wook-jun
Photographer | Hong Jang Hyun
Models | Taemin Park, HyunJi Shin
Hair | Lee Hyun Woo
---
Versace Jeans Couture
Fall 2022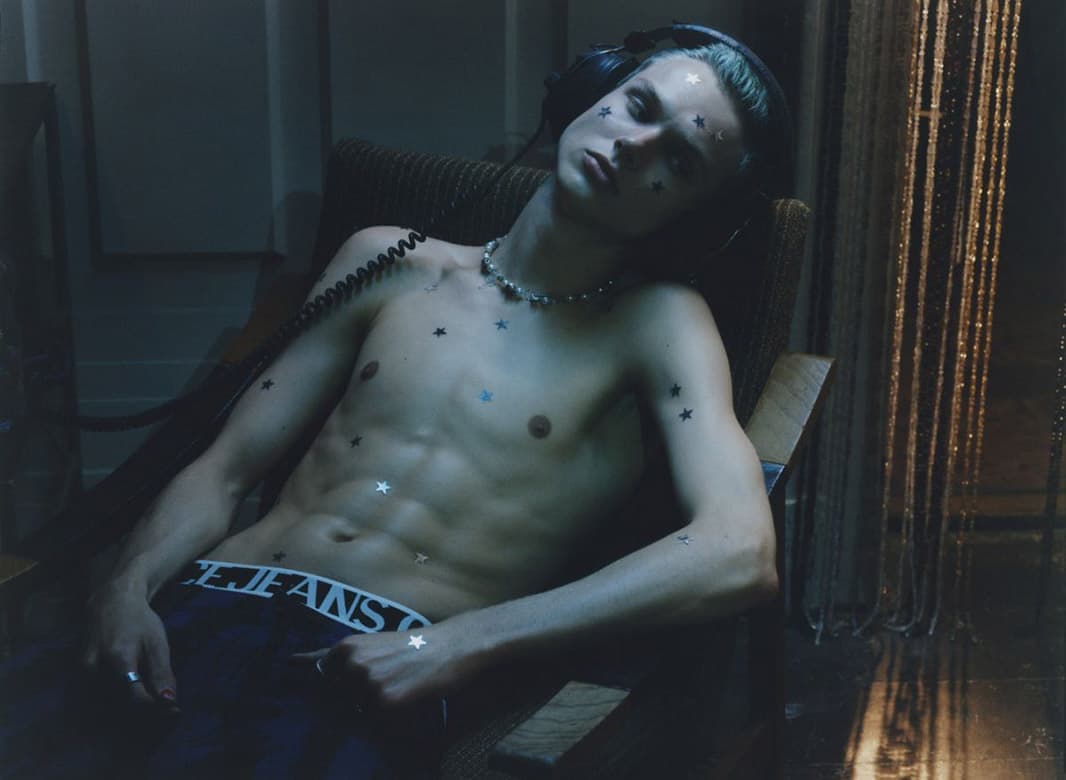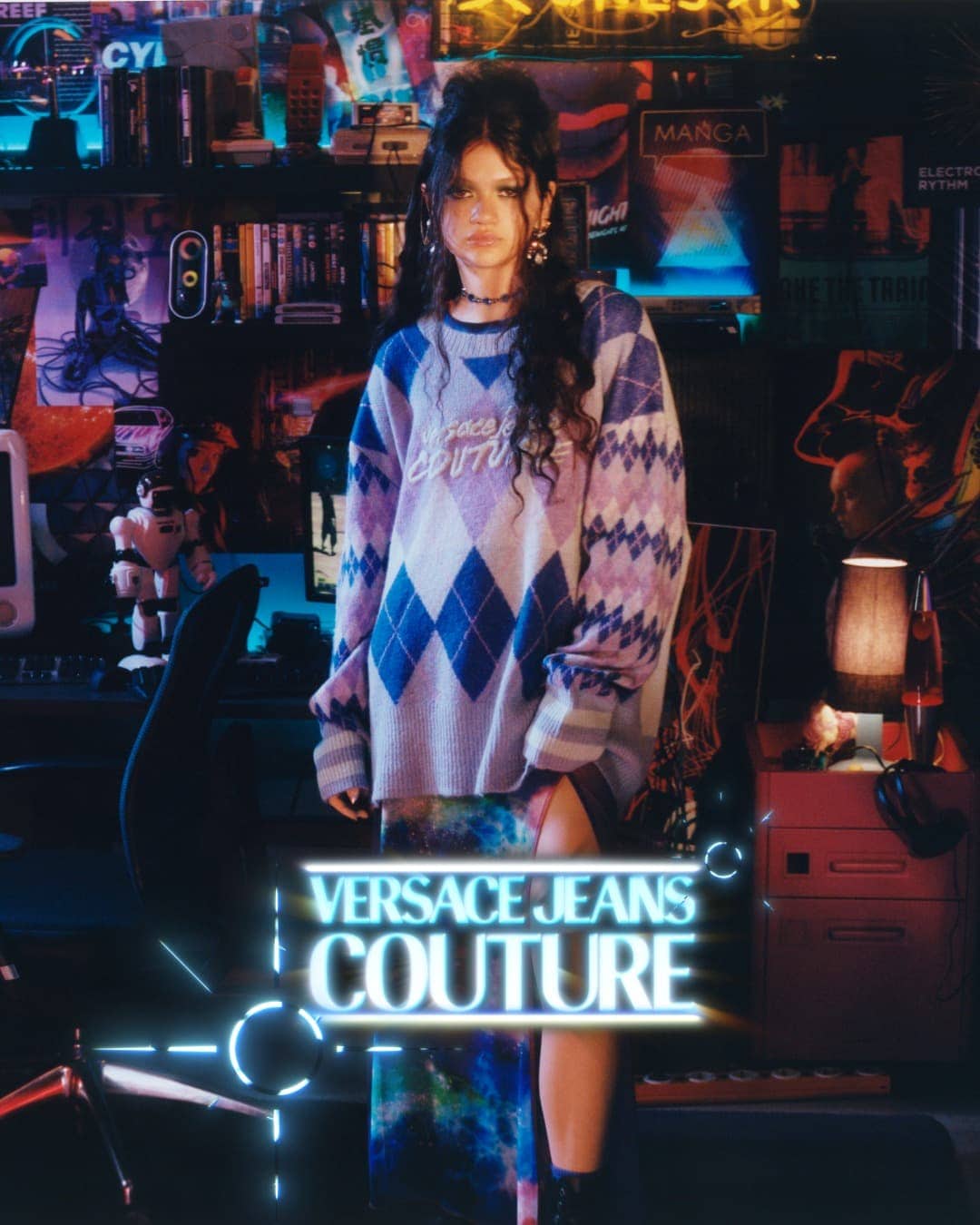 Creative Director | Fred Paginton
Photographer | Jules Moskovtchenko
Videographer | Paul Herrmann
Art Direction | Cara Shurey
Models | Heavenly, Isla Bowles, Luke Clod, Maddux Callaway, and Taian Scott
Stylist | Allegra V. Beck
Hair | Pablo Kuemin
Makeup | Thierry Do Nascimento
Casting Director | DM Casting
---
Versace Jeans Couture
Spring 2022
Photographer | Osma Harvilahti
Film Director | Vincent Catel
Models | Brian Alar, Imán Kaumann Madelaire, Lazar and Yuki van Gog
Stylist | Allegra V. Beck
Music | Starfall by Salem
Casting | dm casting
---