The Best Men's Fashion Ad Campaigns of the Spring 2021 Season as chosen by Kenneth Richard
While men's fashion ad campaigns still don't get quite the same conceptual and financial love as their women's counterparts, they still provide an important space for emphasizing brand identity and values, and for creative experimentation. This season saw campaigns push themes of intimacy, as well as urgent socio-political messages of inclusivity and resistance.
The spring campaign from AMI Alexandre Mattiussi made a brilliant use of set. From its relatively simple technical idea of using a pool arises a nuanced and introspective emotional realm. Matching it with mutedly beautiful colors and composition, the creative team realized a campaign that offers a welcoming and much-needed moment of reflection in our era of stormy seas.
Starring his boyfriend Ignacio Muñoz, Ludovic de Saint Sernin's spring campaign was both a love letter and a manifesto of the designer's work. The intimacy of this personal connection is visible throughout the imagery, and the campaign feels like a beautiful celebration of community and exploration of identity.
Responding to another year of racial injustice marked by tragedy, anger, and protest, several Black creatives used the opportunity provided by a campaign to explore these themes or send uplifting messages of Black excellence. Hood By Air's "Veteran" capsule campaign was an ominous consideration of the symbolic effects of policing and the surveillance state. Meanwhile, Virgil Abloh of Louis Vuitton and Kim Jones along with Ronnie Cooke Newhouse for Dior created beautiful statements of their commitment to uplifting and inspiring Black creative voices.
Here are The Impression's Top 10 Men's Fashion Ad Campaigns of Spring 2021 as selected by Chief Impressionist Kenneth Richard.
AMI Alexandre Mattiussi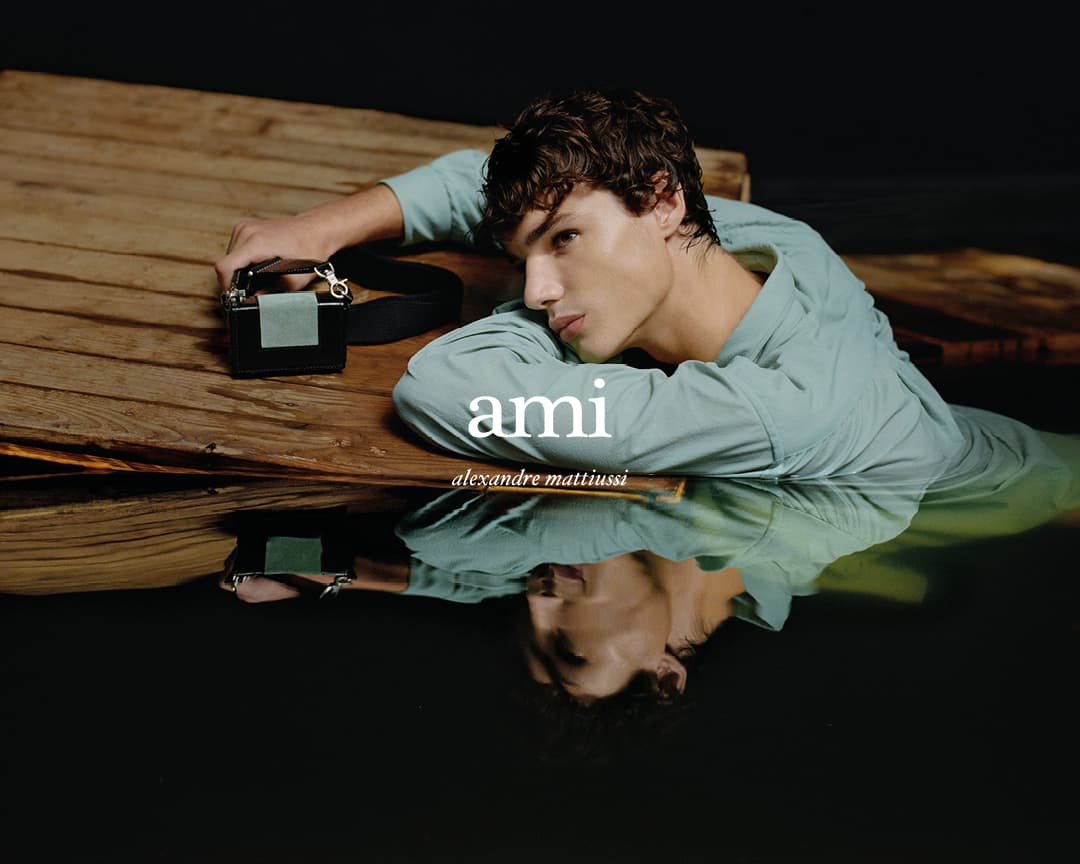 AMI Creative Director | Alexandre Mattiussi
Agency | Julien Gallico Studio
Creative Director | Julien Gallico
Photographer | Michael Bailey-Gates
Stylist | Pau Avia
Hair | Christian Eberhard
Makeup |Adrien Pinault
Production | Amelie Rouyer
Set Design | César Sebastien
---
Berluti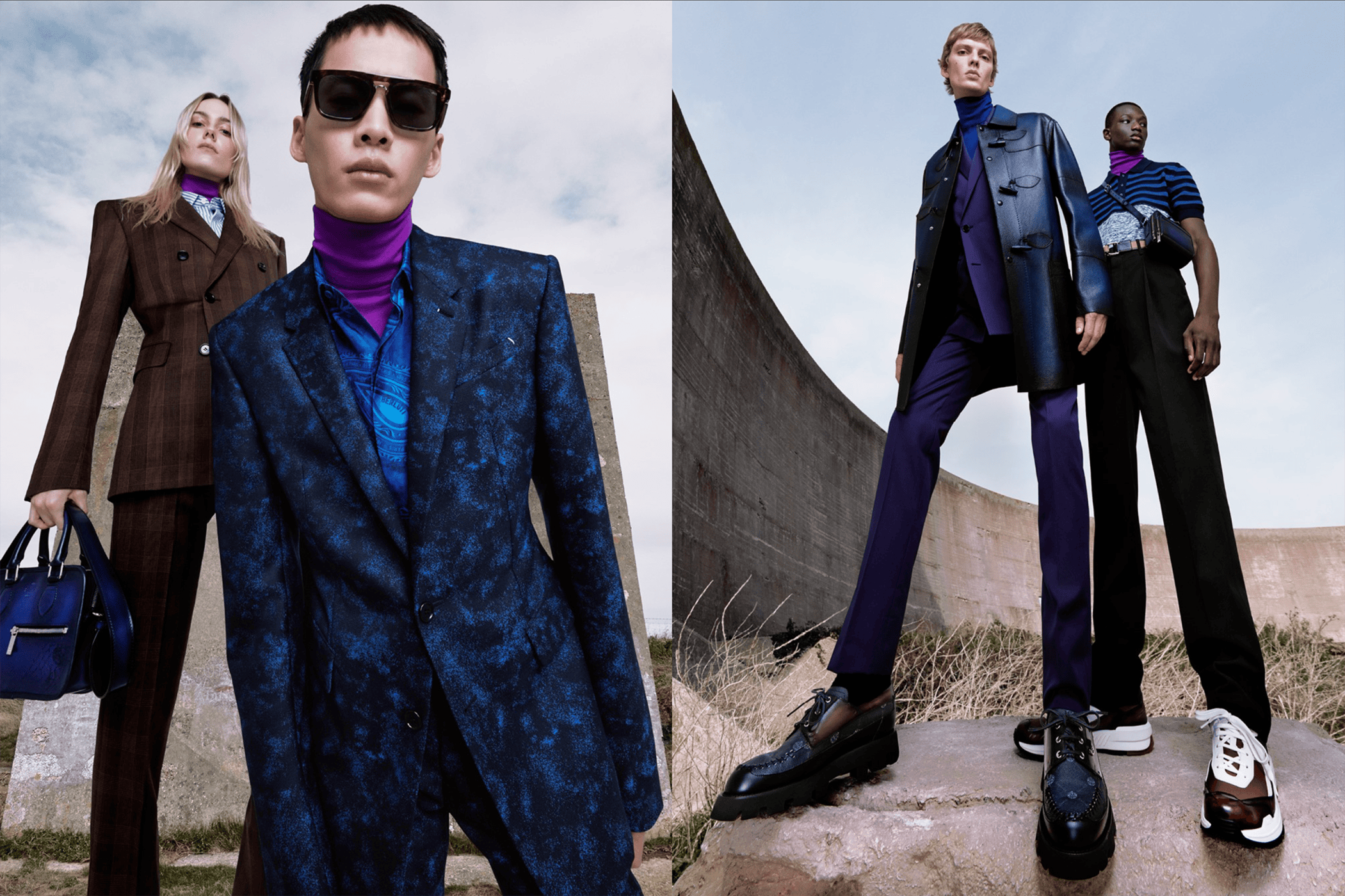 Berluti Creative Director | Kris Van Assche
Agency | M/M (Paris)
Creative Directors | Mathias Augustyniak & Michael Amzalag
Photographer | Julien Martinez Leclerc
Models | Kiki Willems, Leon Dame, Mahamadou Diaoune, & Wang Chenming
Stylist | Mauricio Nardi
Hair | Anthony Turner
Makeup | Lynsey Alexander
Set Designer | Giovanna Martial
Casting Director | Piergiorgio Del Moro
---
Bottega Veneta
Salon 01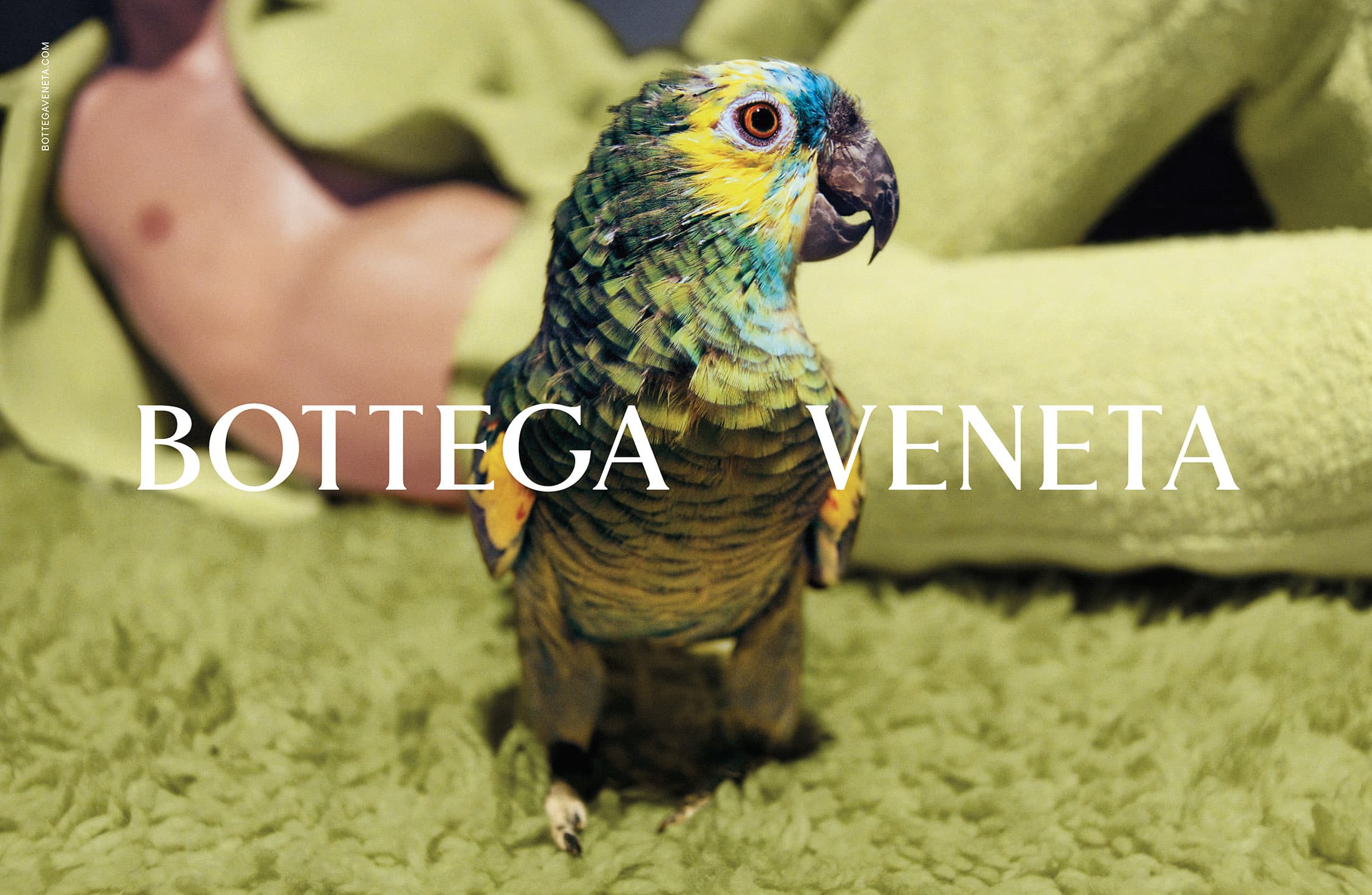 Bottega Veneta Creative Director | Daniel Lee
Photographer | Tyrone Lebon
Talents | Sheila Atim, Rosemarie Trockel, Nora Svenson, Nikita Stsjolokov, Ottawa Kwami, Emil Schueler & Andrea Risso
Hair | Gary Gill
Makeup | Diane Kendal
Set Designer | David White
Casting Director | Anita Bitton
---
Bottega Veneta
X Walter Pfeiffer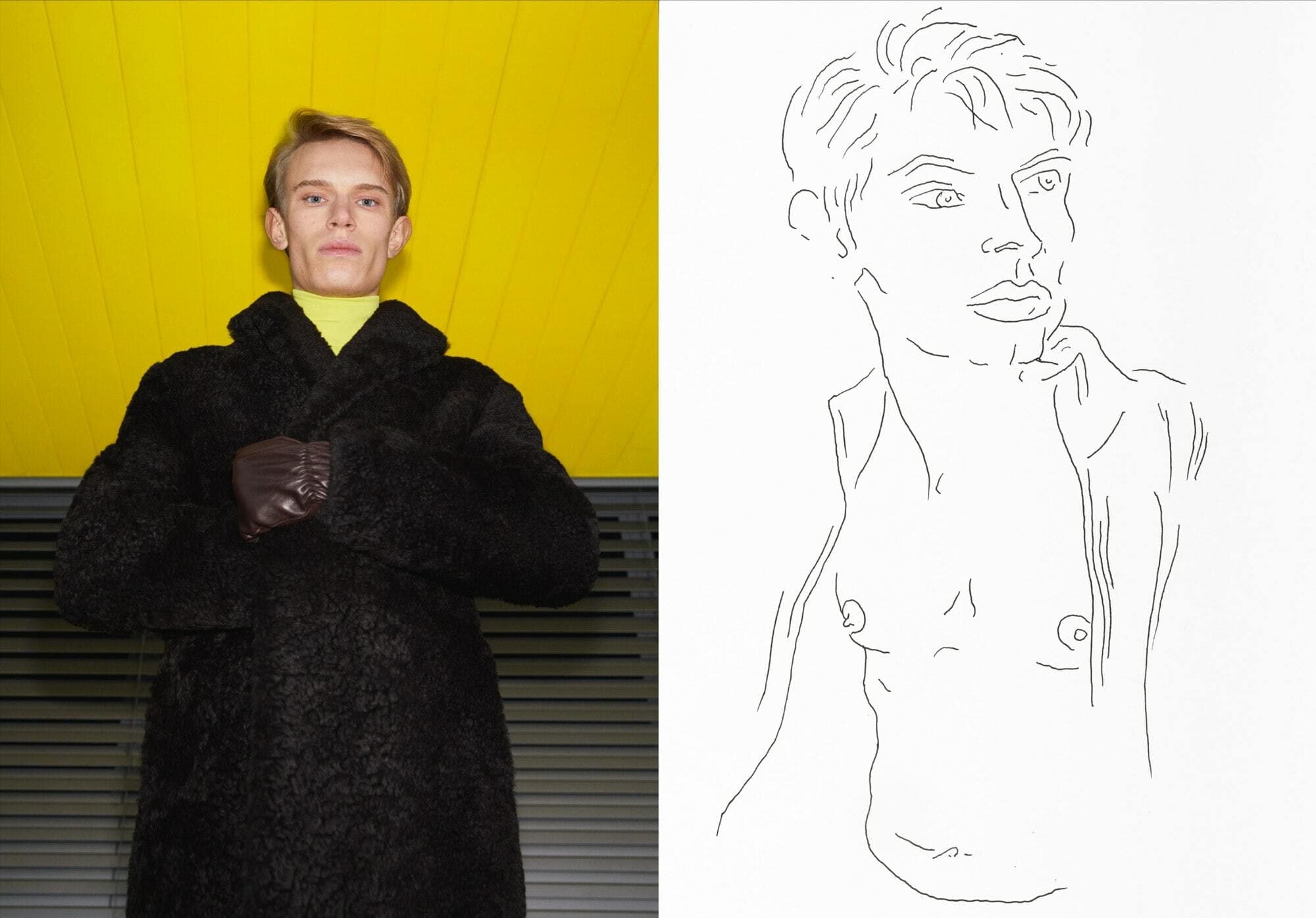 Bottega Veneta Creative Director | Daniel Lee
Creative Director | Carina Frey and Stefanie Barth
Photographer | Walter Pfeiffer
Models | Trent Alexander-Arnold, Janik Baumann, Timo Baumann, Roberto Bolle, Fernando Cabral, and Pan Daijing
Stylist | Daniel Lee
Hair | Alexander
Makeup | Stefanie Kunz Makeup
Casting Director | Ben Grimes
Assistant | Tiago Martins
---
Dior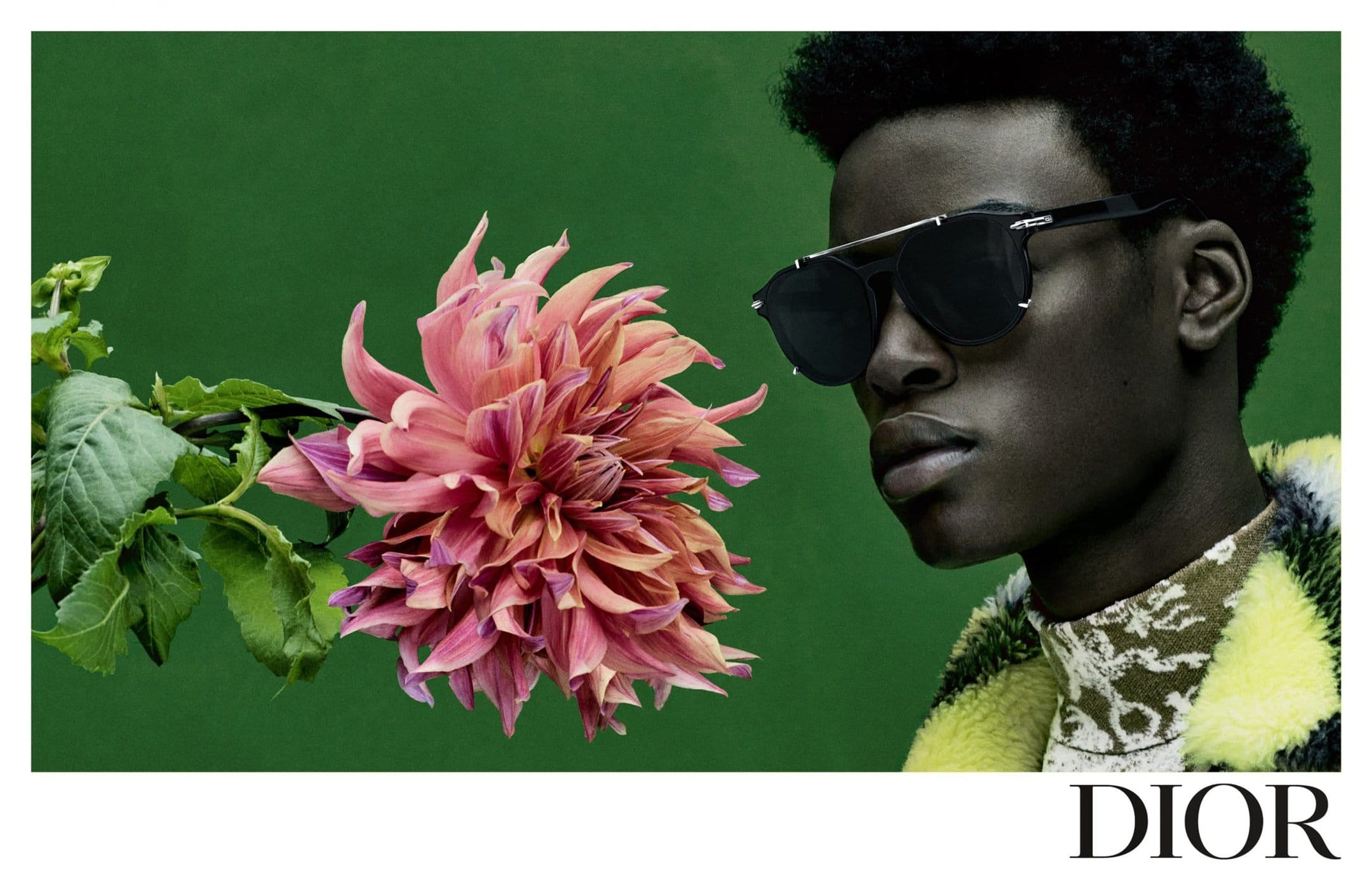 Dior Men's Artistic Director | Kim Jones
Creative Director | Ronnie Cooke Newhouse
Photographer | Rafael Pavarotti
Models | Babacar N'doye, Jeremiah Berko, and Samer Rahma
Stylist | Melanie Ward
Hair | Jawara
Makeup | Ammy Drammeh
Casting Director | Shelley Durkan
---
Hood by Air
Veteran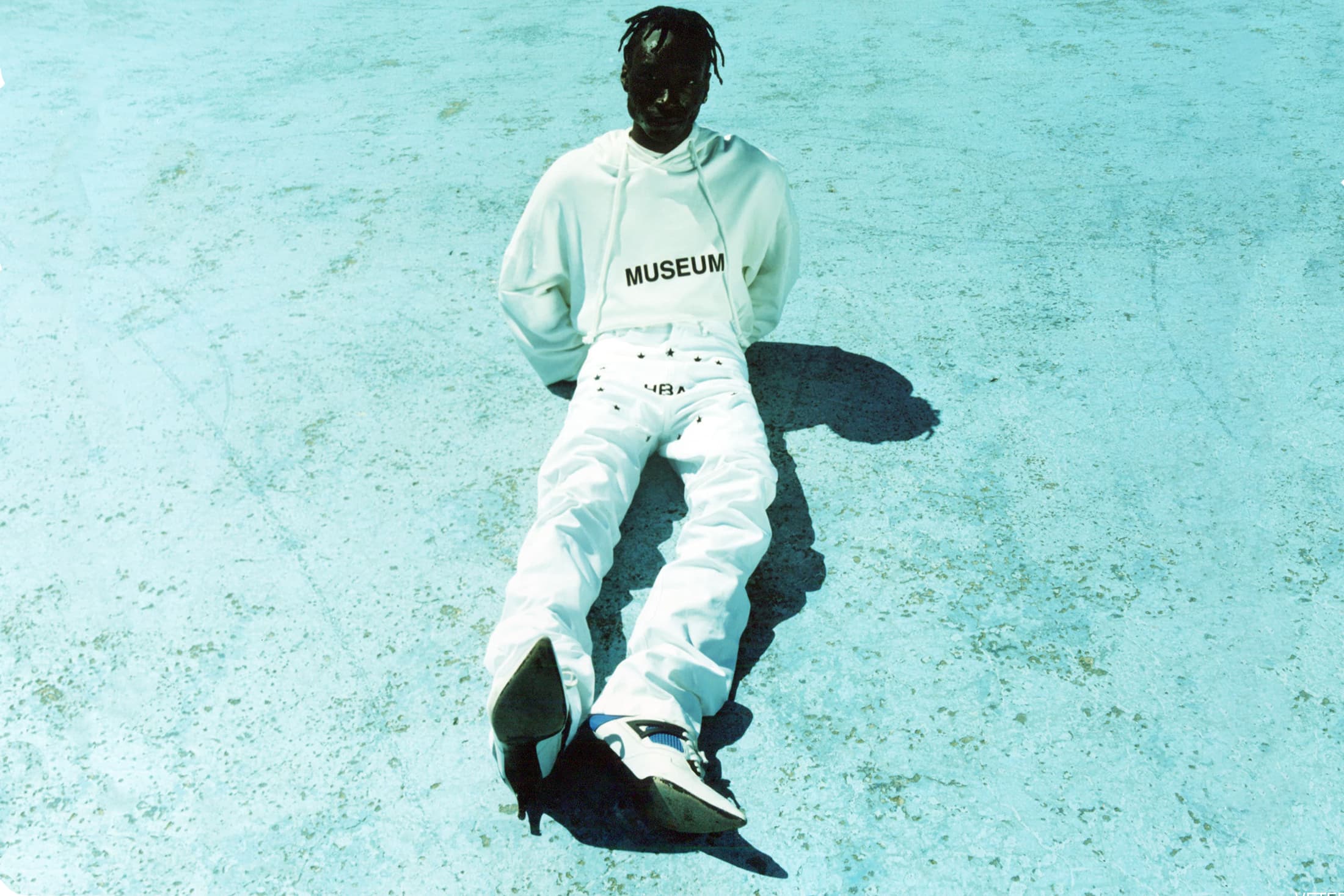 Hood By Air Creative Director | Shayne Oliver
Photographer | Lengua
---
Louis Vuitton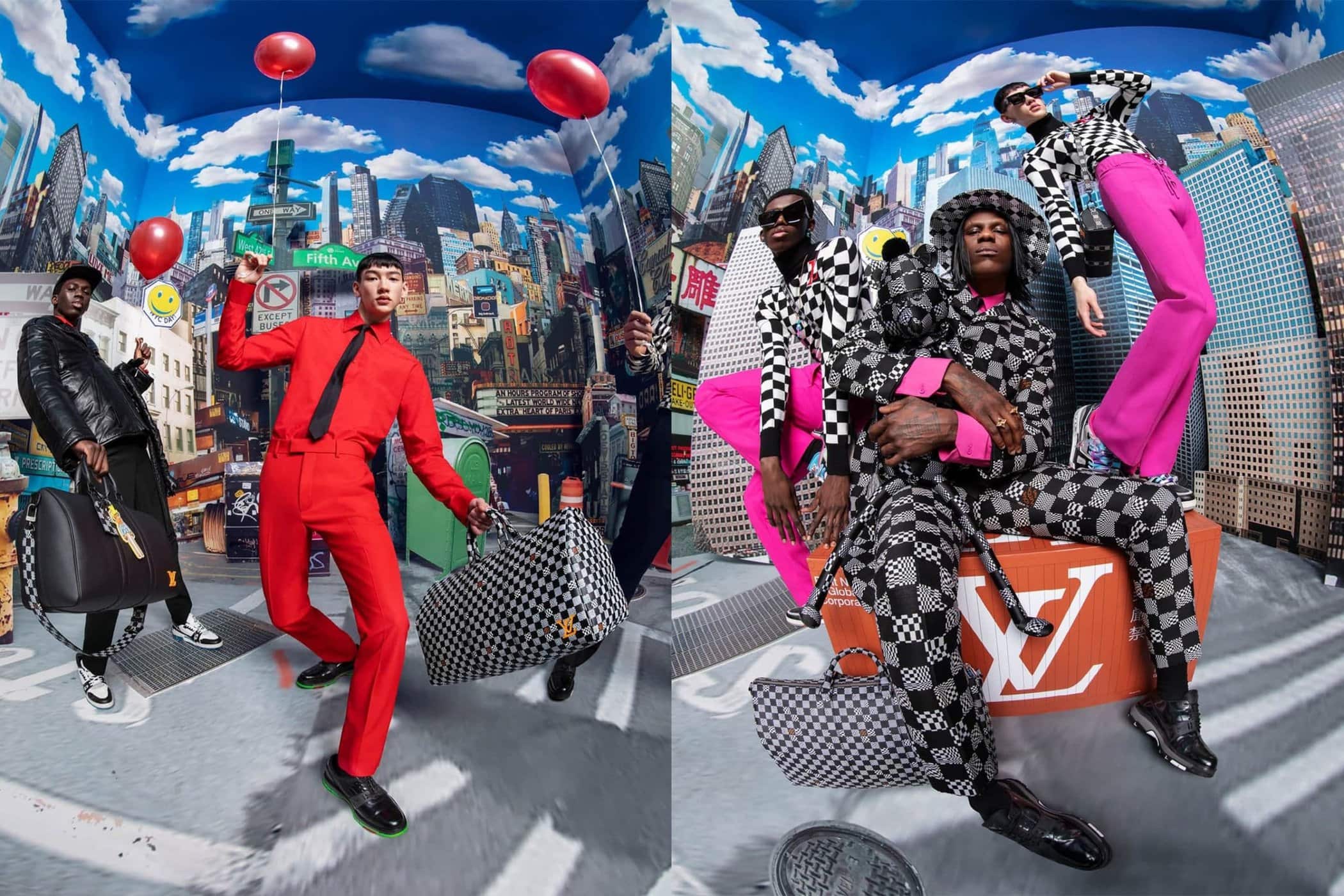 Louis Vuitton Men's Creative Director | Virgil Abloh
Photographer | Tim Walker
Talent | Ottawa Kwami
Stylist | Ib Kamara
Hair | Ali Pirzadeh
Makeup | Lucy Bridge
Casting Director | Piergiorgio Del Moro
---
Ludovic de Saint Sernin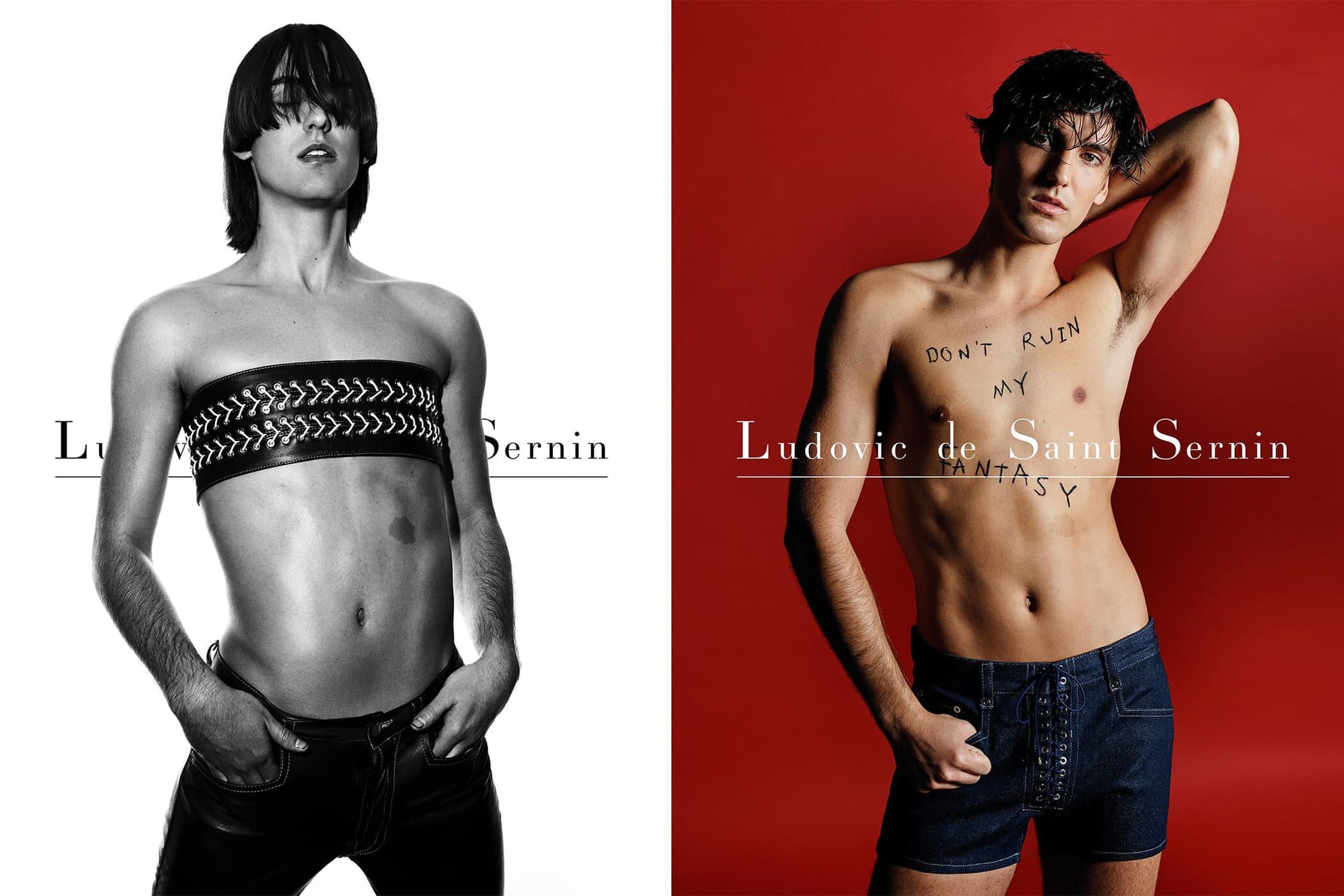 Ludovic de Saint Sernin Creative Director | Ludovic de Saint Sernin
Photographer | Willy Vanderperre
Art Director | Simon B. Mørch
Talent | Ignacio Muñoz
Hair | Louis Ghewy
Makeup | Karin Westerlund
Manicurist | Cam Tran
Production | Entrée Libre
Location | Studio Daylight
---
Solid Homme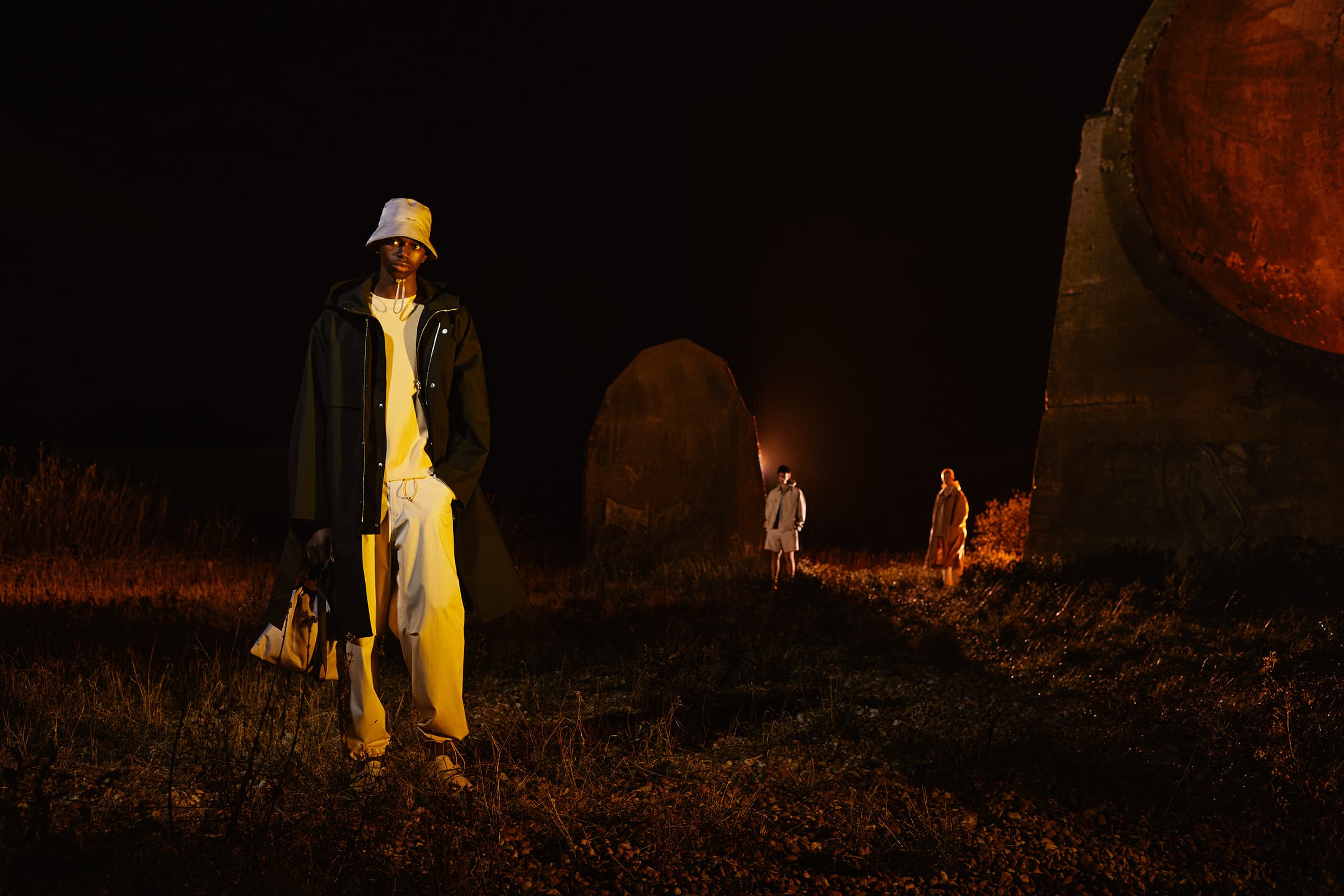 Photographer/ Director | Josh Hight
DOP | Jack Snell
2nd Cam | Zalman Yeshua
Editor | Toby Heard
Lighting Assistants | Freddie Hare and Philip Banks
Models | Finn Buchanan, Noah Coates-Gill, & Junior Pereira
Stylist | Julian Ganio
Hair | Kota Suizu
Production | LG Studio Ltd.
Casting Director | Piergiorgio Del Moro
Music | Tadd Mullinix, Bopside
---
Zara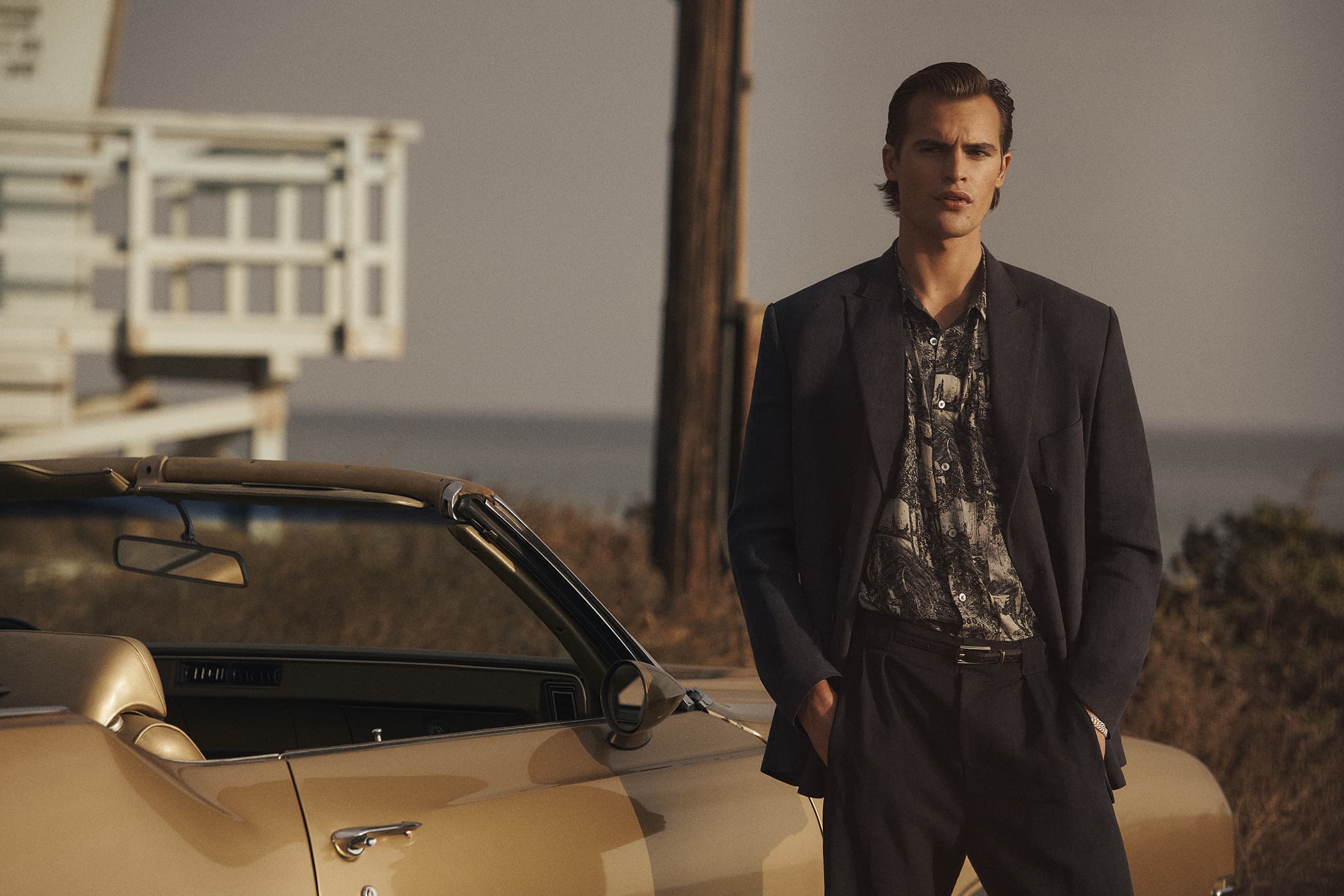 Agency | Baron & Baron
Film Director | Fabien Baron
Director of Photography | Philippe Lesourd
Creative Director | Christophe Derigon
Executive Producer | Mina Viehl
Production | Seeker Productions, 138 Productions
Photographer | Craig McDean
Models | Parker Van Noord & Abby Champion
Stylist | Karl Templer
Hair | Guido Palau
Makeup | Diane Kendal
Set Designer | Stefan Beckman
Casting | Ashley Brokaw
---
---