We Take A Look At How Fashion Put Its Best Foot Foward for Spring 2023
After bags, shoes are the biggest driving force in fashion sales. When it comes to designing shoes for a collection, creative directors are thus tasked with finding a balance of artistic and conceptual – to work holistically with the creative ambitions of the collection as a whole – and accessible and commercially viable. This season's results range across the entire spectrum, from shoes that we can certainly see making next season's street style trends to more outlandish expressions of pure fashion imagination.
Botter collaborated with innovative shoe-design house Studio Hagel to create custom resin-dipped Adidas cleats that looked as if they were standing in pools of clear water, an excellent way to round out the collection's visionary aquatic aesthetic.
Though the house is known for its elegant and exacting minimalism, Jil Sander let loose a bit when it came to shoes, serving up futuristic bubble soles, sock-like pointed pumps in bright red, and jewel-encrusted stompers.
Rick Owens' iconic Kiss boots are an ever-present staple in his collections, but he subtly evolves them in his ongoing quest to open doors for new creative expressions. This season he added luscious and dynamic fur trim and subtly evolved the silhouette of a knee-high variety.
While the shoes of Andreas Kronthaler for Vivienne Westwood may have provided some difficulty for the models who weren't Bella Hadid, they made an impression on their own terms through their maximally minded punk spirit.
Balmain's collection fused a sexy, streetwise edge with the utmost pinnacle of craftsmanship, and this approach completely carried across their shoes as well. From intricate and sculptural weaving techniques to innovative uses of rubber that made the soles of shoes look like geological formations, each look was anchored by a piece of art you could step on.
Here are The Impression's picks for the best shoes of the Spring 2023 runway season.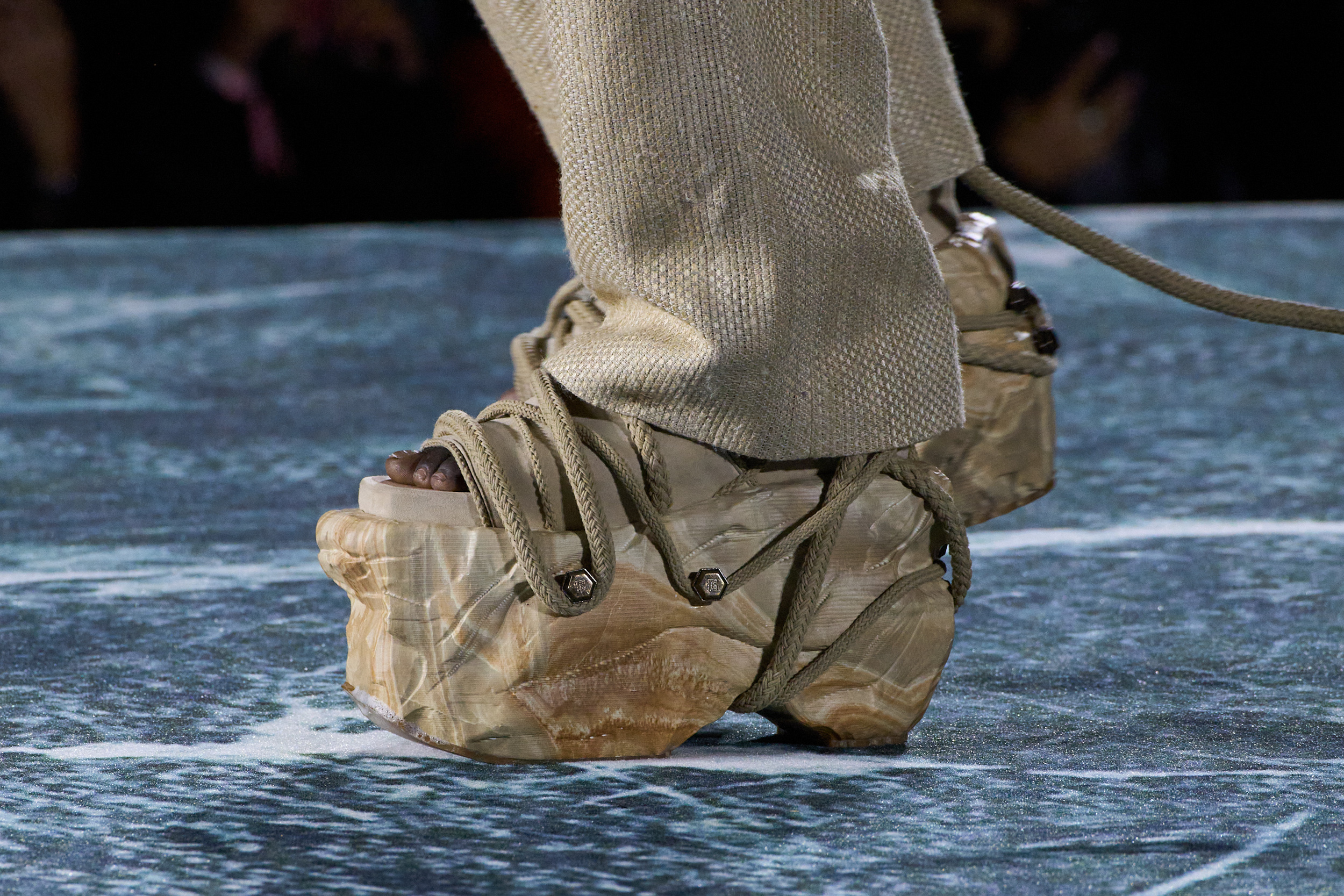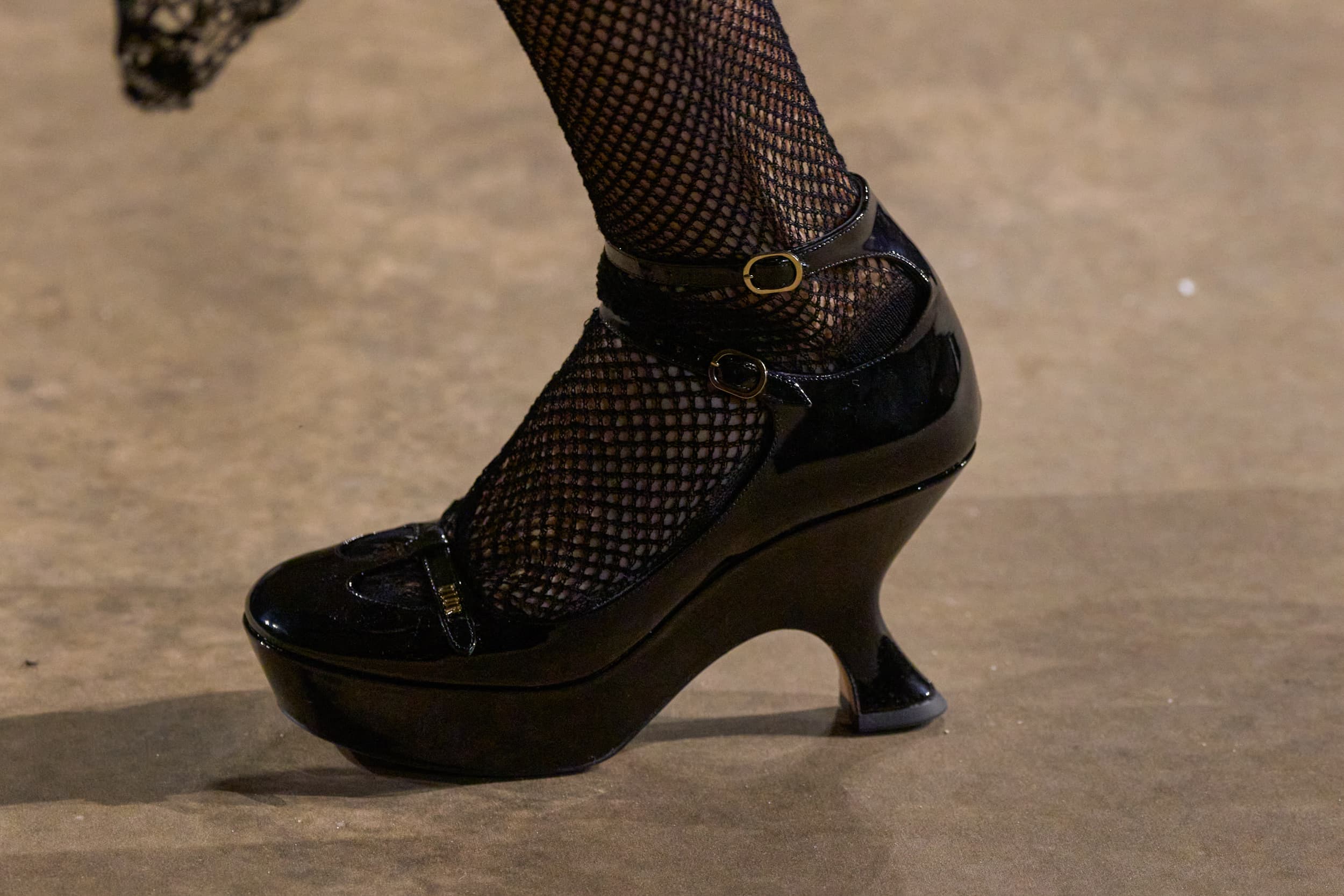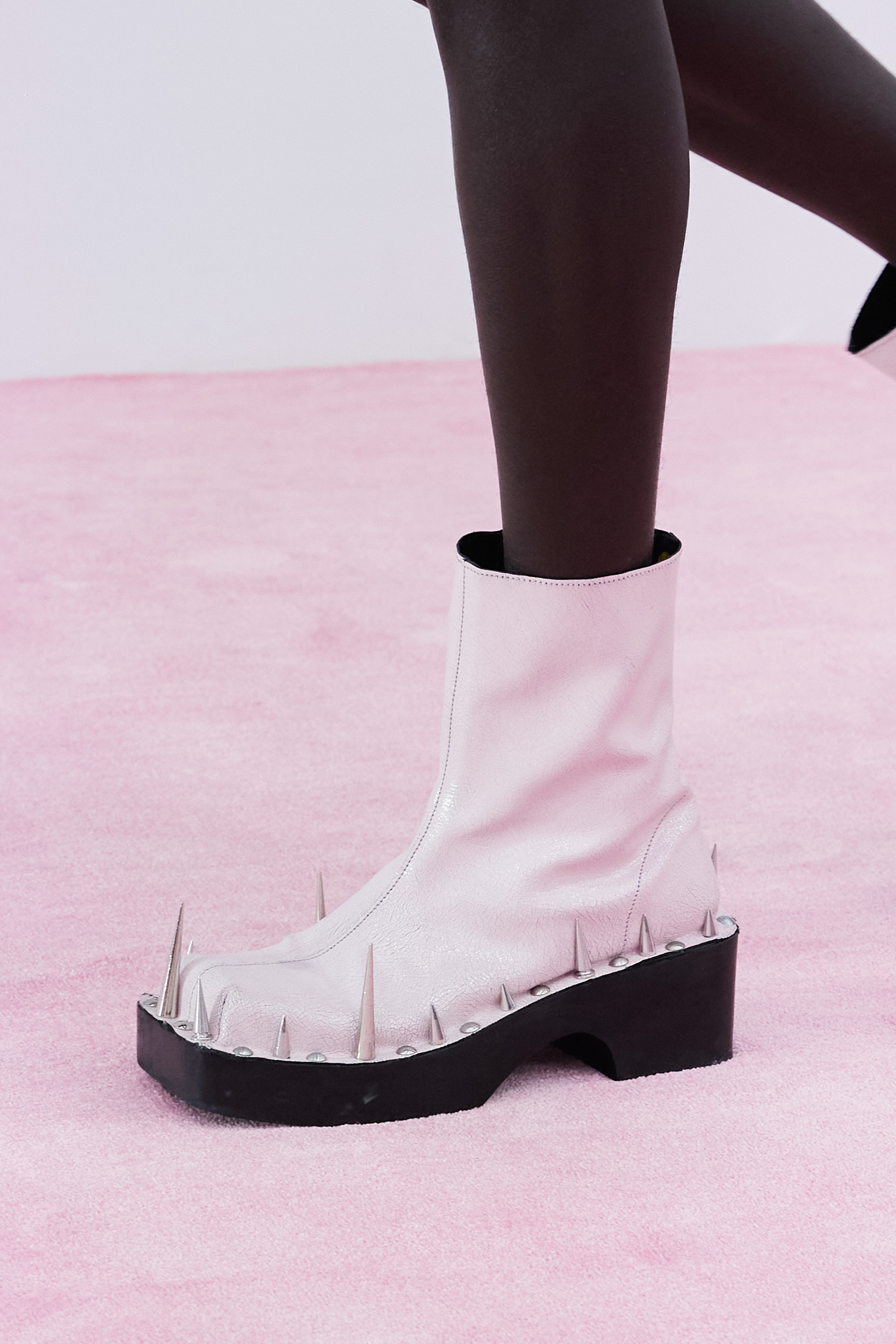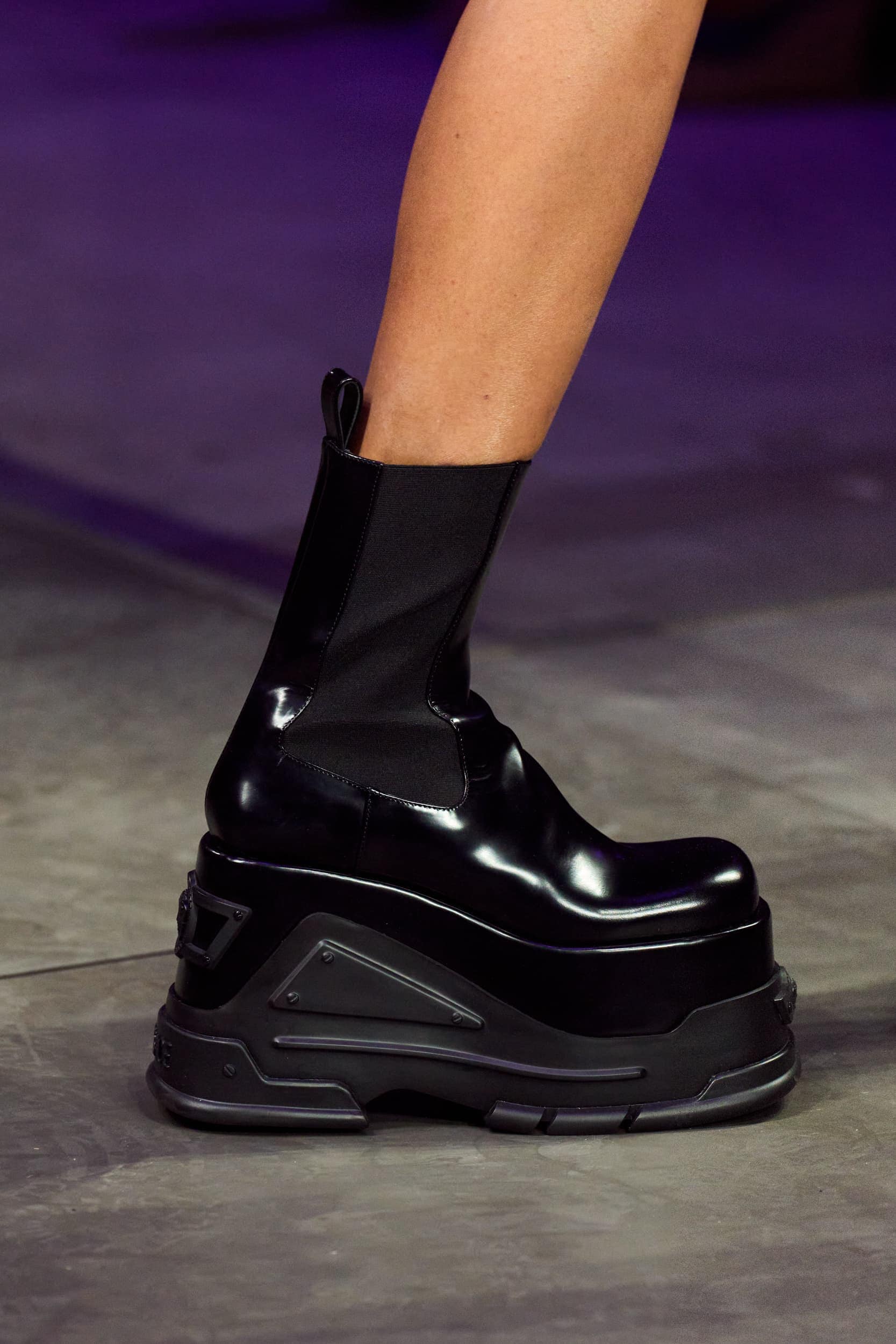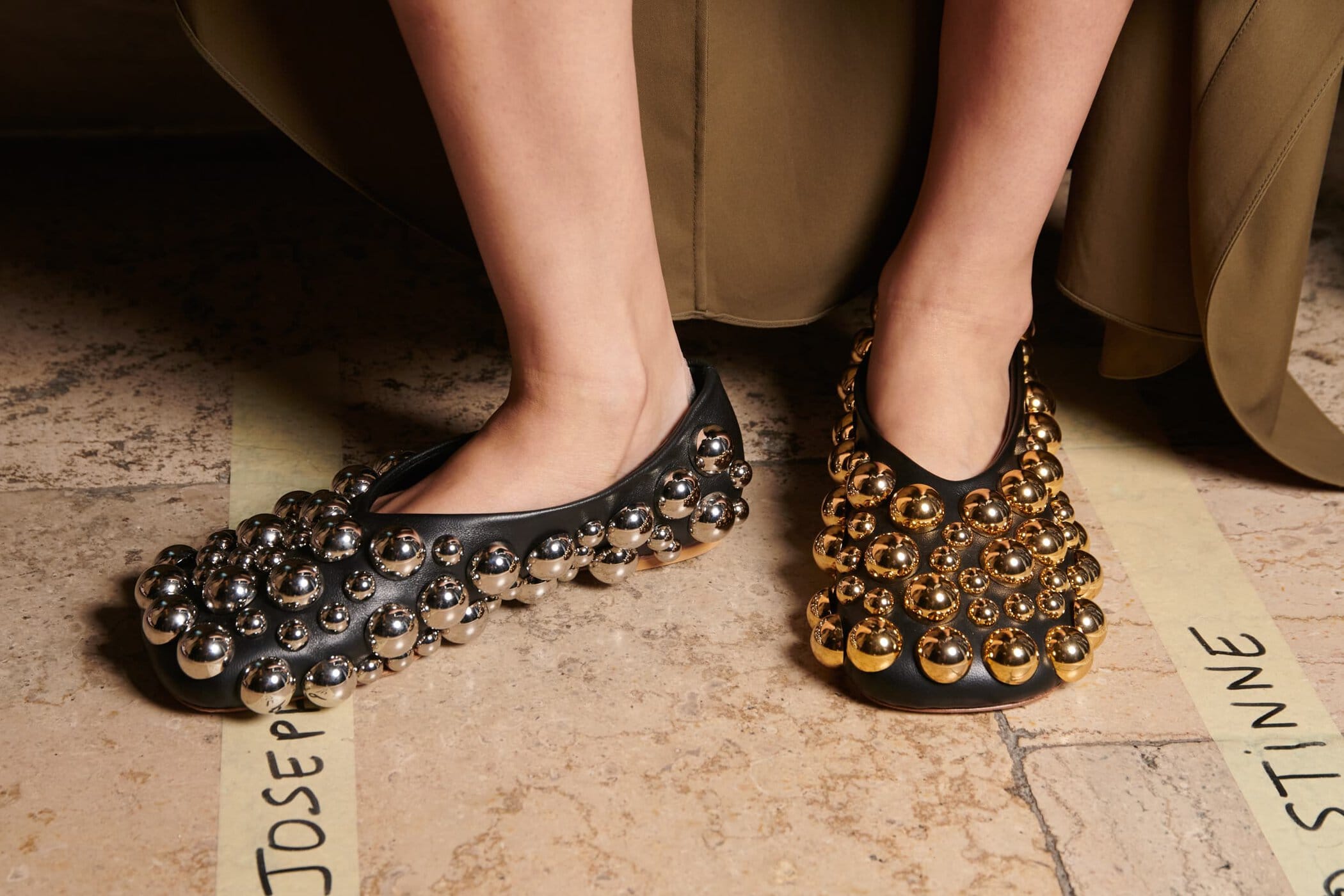 ---