The Best Women's Fashion Ad Campaigns of the Fall 2023 Season
As the rustling leaves of Fall 2023 descend, fashion houses across the globe have unveilled their storytelling prowess through campaigns that resonate, challenge, and captivate. In a season marked by innovation and evolution, The Impression turns its spotlight to the standout narratives that have set the fashion world abuzz.
Miu Miu, under the astute leadership of Edward Quarmby, crafts a theatrical masterpiece that delves deep into the intricate layers of identity. With every frame, there's a sense of revelation, a dance of shadows and light that compels viewers to engage in introspection.
Stella McCartney's vision is a poetic amalgamation of humanity and nature. With Kendall Jenner as the muse, the campaign weaves a narrative that oscillates between the fierce and the ethereal, echoing the brand's commitment to eco-conscious luxury.
Then there's Loewe, a brand that consistently blurs the lines between the tangible and the surreal. This season, it offers a visual treat that juxtaposes stark realities against dreamlike scenarios, inviting audiences to question the very nature of perception.
These campaigns, while diverse in their essence, share a common thread: a pursuit of authenticity that transcends mere aesthetics. They reflect not just the fashion sensibilities of Fall 2023, but also the zeitgeist of our times. Stay tuned, as we at The Impression take you through the Top 10 Women's Fashion Ad Campaigns of Fall 2023, as handpicked by our discerning editorial team.
Acne Studios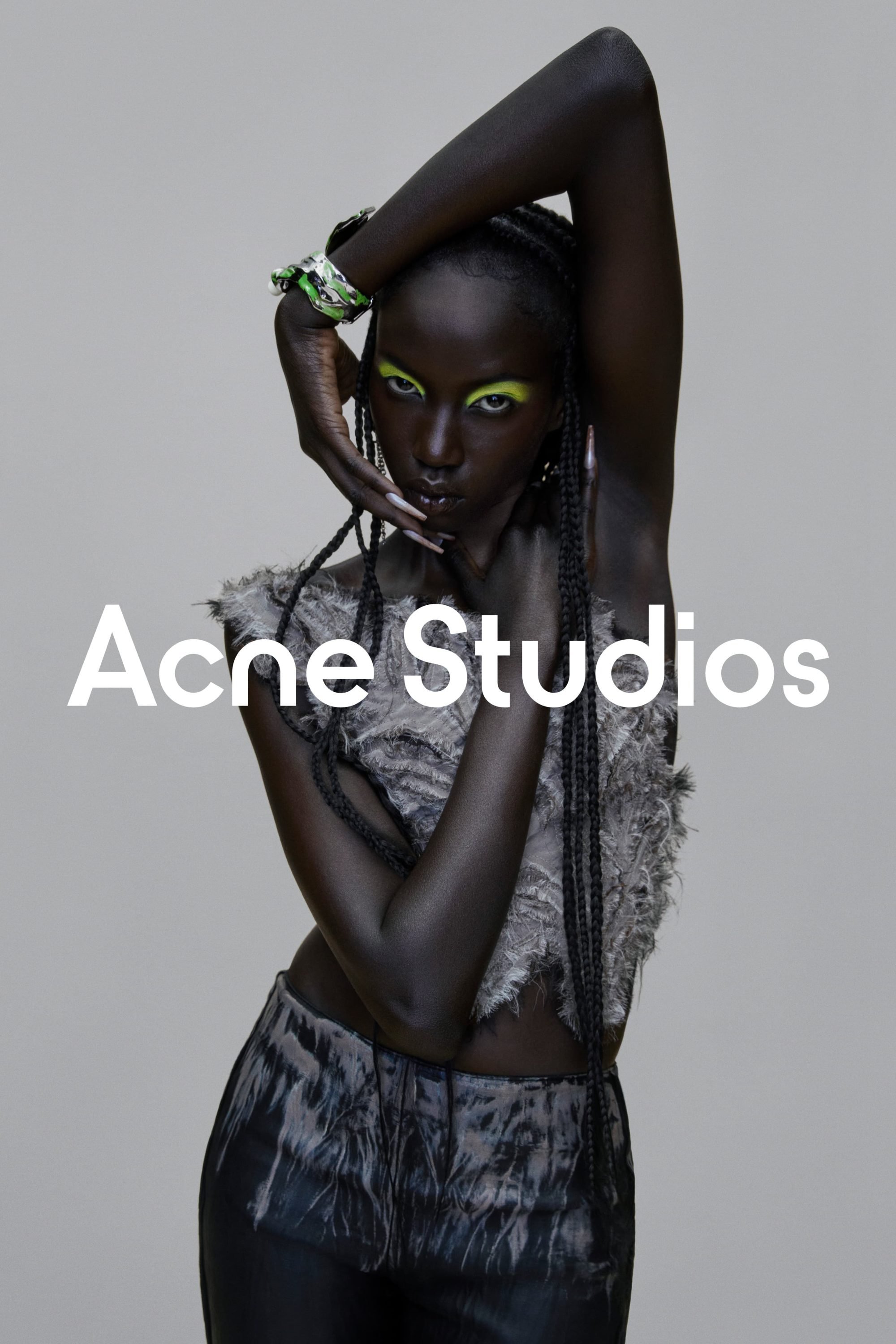 Acne Studios Creative Director | Jonny Johansson
Photographer | Carlijn Jacobs
Models | Anok Yai
Stylist | Léopold Duchemin
Hair | Jawara
Makeup | Masaé Ito
Manicurist | Yvett Garcia
Casting Director | Greg Krelenstein and Lisa Duckworth
Set Designer | David White
---
Altuzarra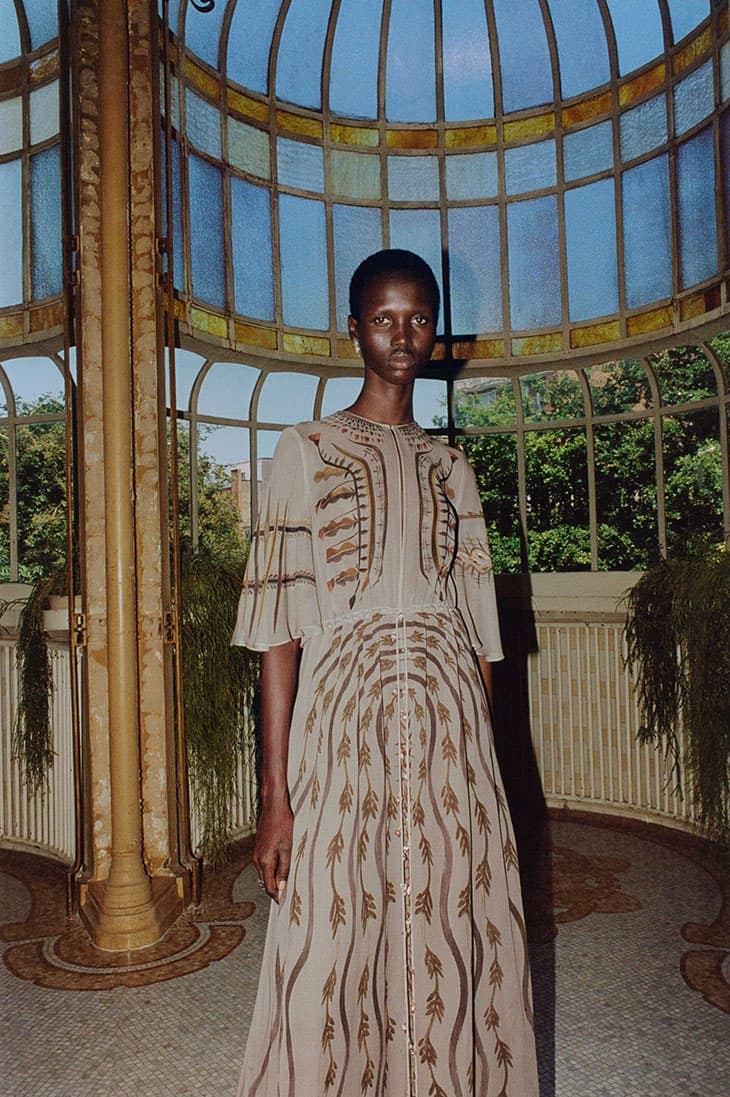 Altuzarra Creative Director | Joseph Altuzarra
Creative Director | Florentin Tuillier
Photographer | Dudi Hasson
Videographer | Lukasz Dziedzic
Models | Amar Akway, Beatriz Machado, Canlan Wang, and Cyrielle Lalande
Stylist | Caitlin Burke
Stylist Assistant | Christel Michelle
Photo Assistant | Kfir Mkonann
Photo Assistant 2 | Louis-Philippe Beauduin
Photo Assistant 3 | Eva Somers
Location | Brussels, Belgium
---
Andreadamo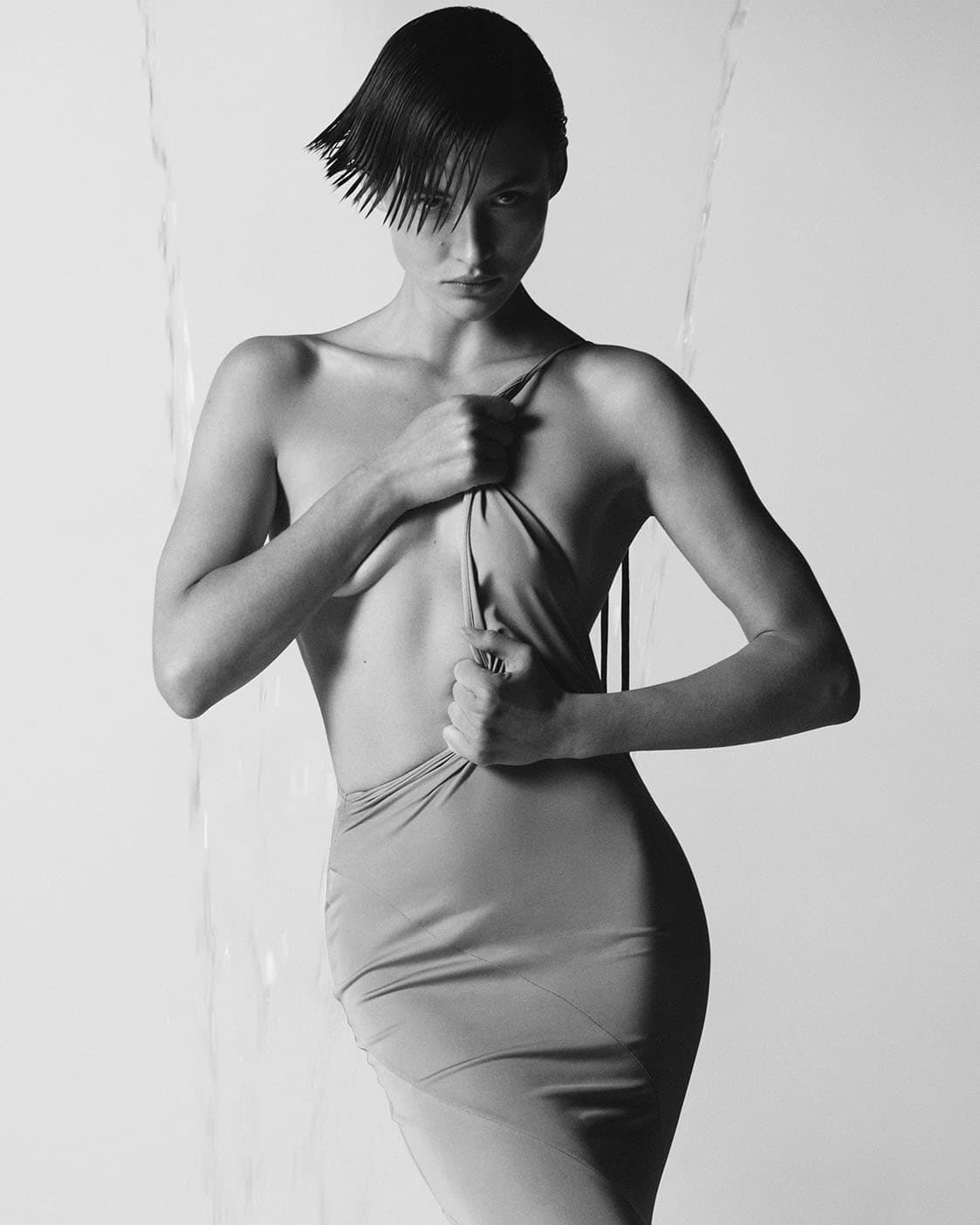 Photographer | Drew Vickers
Models | Grace Elizabeth
Stylist | Vanessa Reid
Hair | Benjamin Muller
Makeup | Cecile Paravina
Casting Director | Ben Grimes
---
Blumarine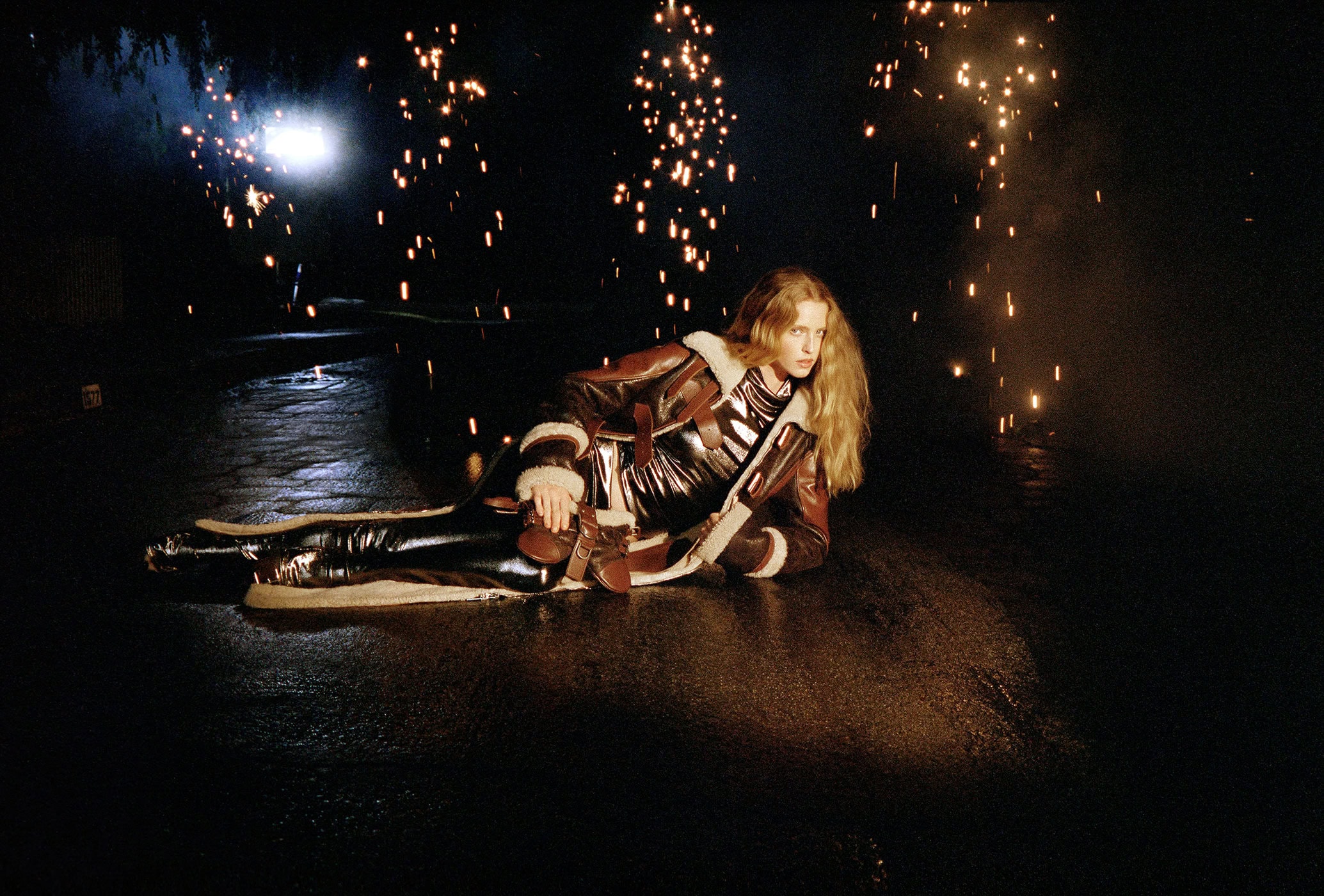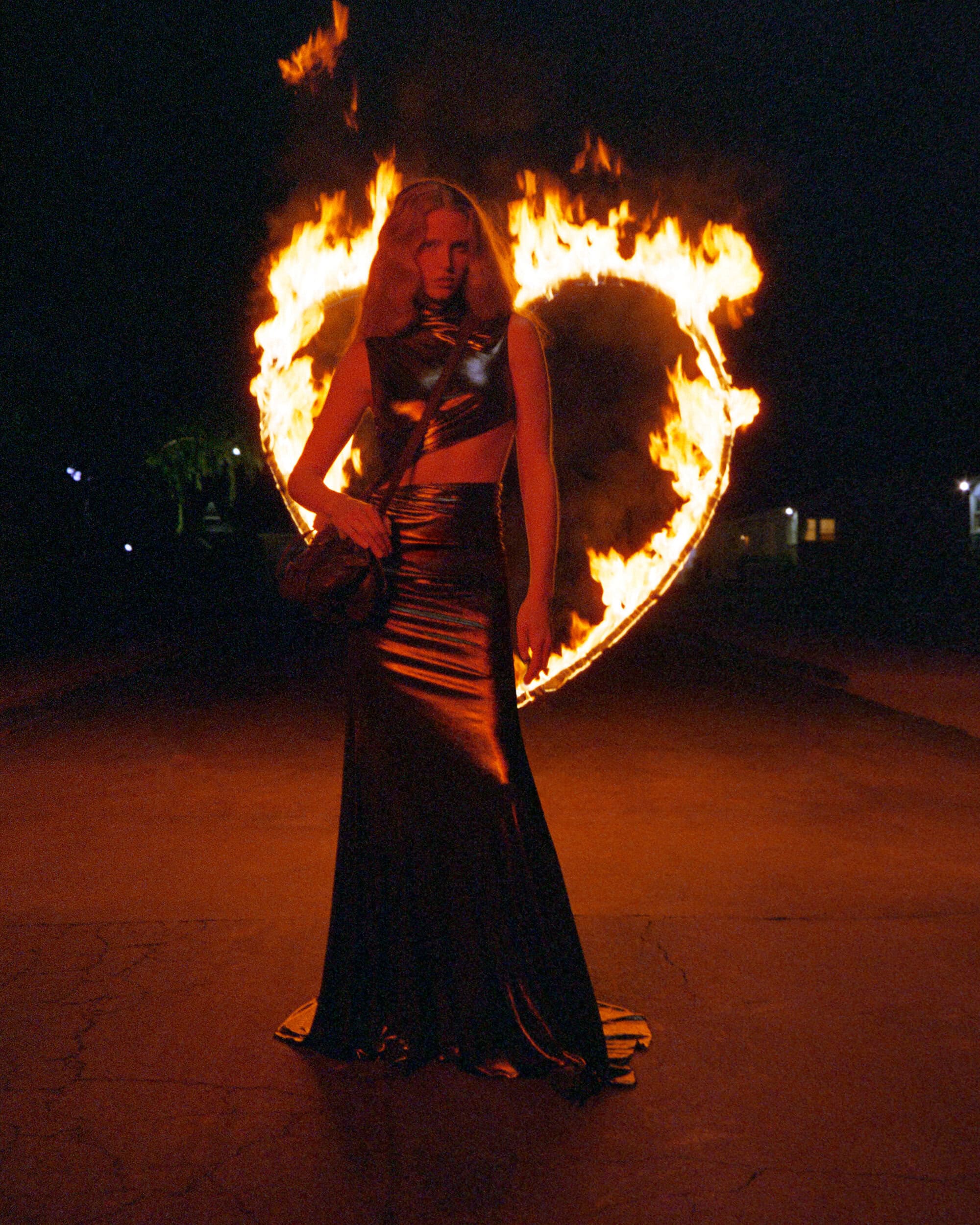 Blumarine Creative Director | Nicola Brognano
Agency | 360PM
Production | Serie Yoon, Michaela McMahon-Dunphy, Arbelis Santana
Photographer | Petra Collins
Models | Abby Champion
Stylist | Lotta Volkova
Hair | Holli Smith
Makeup | Kennedy
Casting Director | Maria Giulia Azario
Cinematographer | Andrea Gavazzi @ Artistry
---
Coperni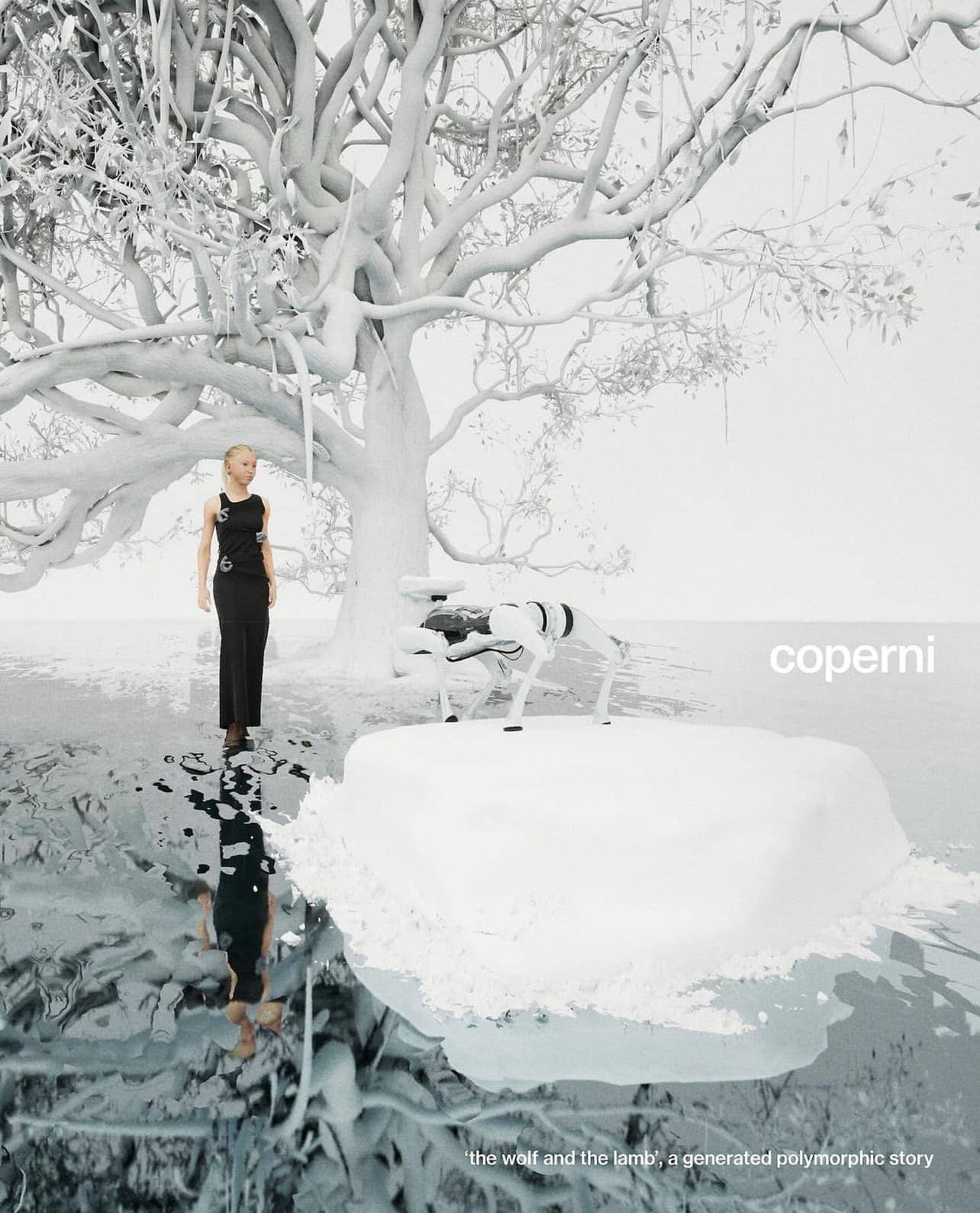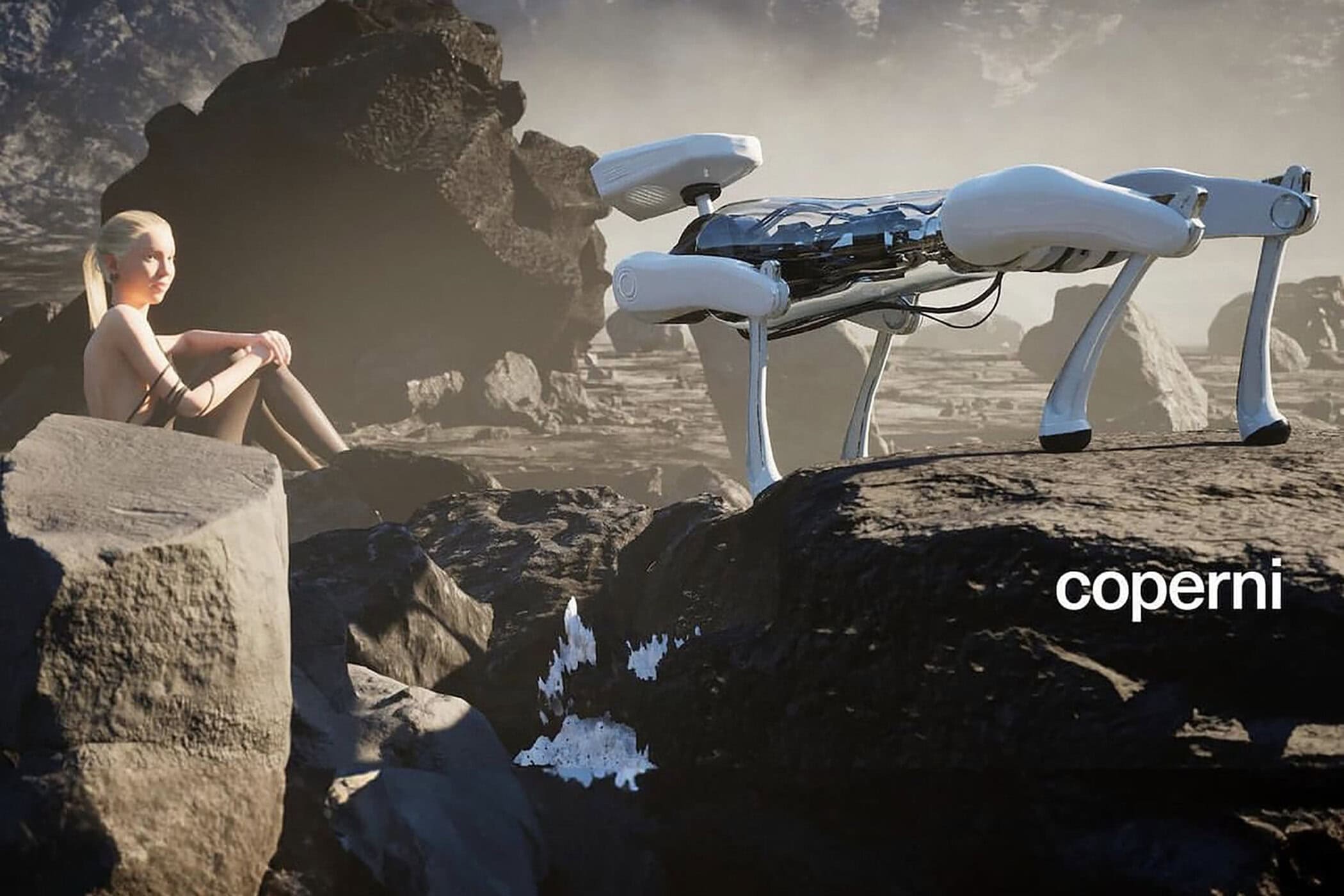 Campaign Credits
Coperni Creative Director and Co-Founder | Sébastien Meyer
Coperni CEO and Co-Founder | Arnaud Vaillant
Agency | Kate Moss Agency Ltd
Creative Consultants | Kevin Tekinel and Charles Levai
Film Directors | Florent Canale and Alexandre Silberstein
Model | Lila Grace Moss
Stylist | Helena Tejedor
Production | 8849 (Everest Lab)
Music | Anomaly Spectre
Video Credits
Directors | Florent Canale and Alexandre Silberstein
inspired by Coperni's Fall-Winter 2023 show
based on Jean de La Fontaine "Le Loup et l'Agneau"
Production | 8849 (Everest Lab)
Co-production | Alexandre Silberstein and Coperni
Model | Lila Grace MossAgency | Kate Moss Agency Ltd
3D scan | FBFX (London)Producers | Sylvain Obriot & Thomas Espinosa
Production Coordinator | Sonlan Tran

3D Artists
Lead Unreal Artist | Vincent Legrand
UE Environment Artist | Somphout Chanhtaboutdy
Clothing, Accessories & Props Modeling Artist | Nolan Hortolan
Robot Modeling Artist | Arthur Palluy
Coding & AI | Louis Jeckel
Motion Capture Model | Marine Lemonnier – Folkr studio
Color Grading | Baptiste Vieillard
Coperni Co-founders | Sebastien Meyer & Arnaud Vaillant
Creative consultants for Coperni | Kevin Tekinel & Charles Levai
Styling | Helena Tejedor
Head of design | Charlotte Raymond
Image and communication manager | Mathilde Matteucci
And all the Coperni team
Music | Anomaly Spectre Musical
Music Advisor | Marco Novoa
Mastering | Jeremy Obriot
Additional Software
Clothing | Marvelous designer
Modeling | Maxon's Cinema 4D, Blender
Ai source scripts generation | ChatGPT
Ai voice generation | Play.HT
Streaming service | Cloudflare
Motion Capture | Rokoko smartsuit pro II Actorcore
Made with Epic game's Unreal Engine 5.2
Lila Moss Avatar © Lila Grace Moss
Looks from FW 23 © Coperni
© 2023, 8849 x Coperni x Alexandre Silberstein
---
Fendi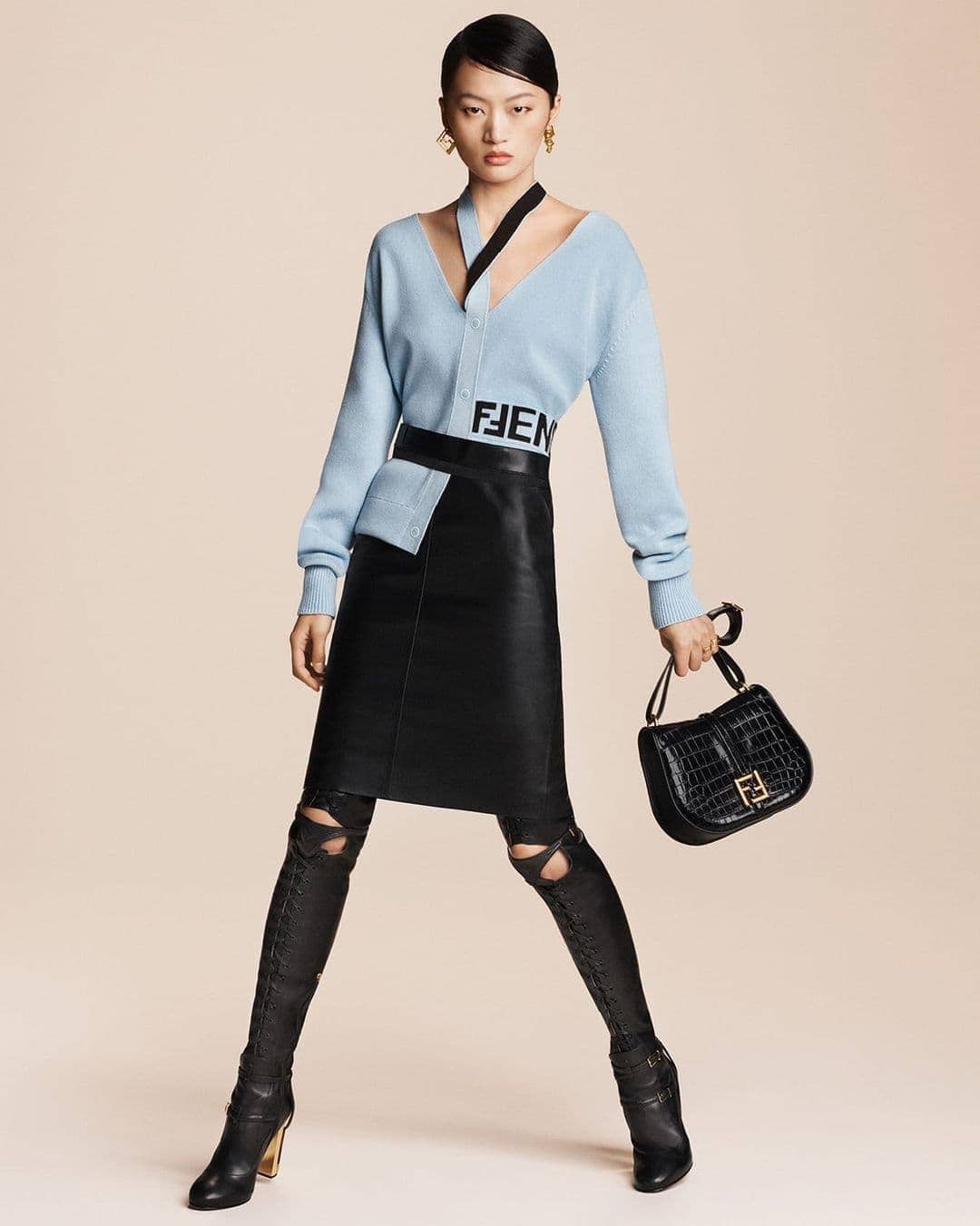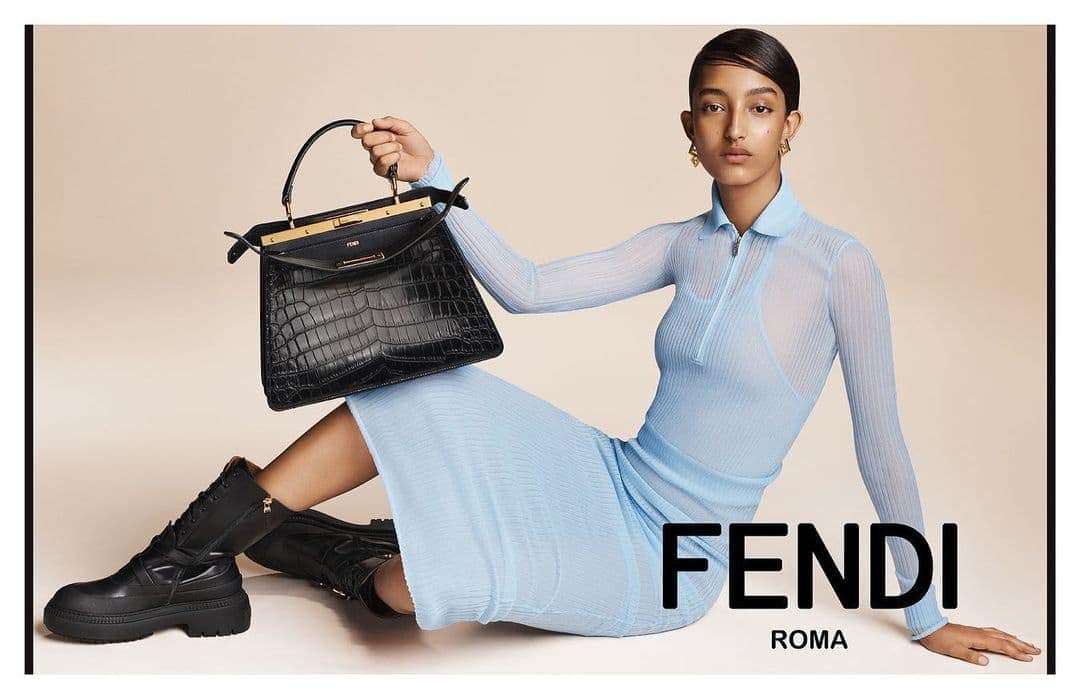 Fendi Women's Creative Director | Kim Jones
Creative Director | Ronnie Cooke Newhouse & Karl Bolander
Photographer | Craig McDean
Videographer | Craig McDean & Masha Vasyukova
Models | Rianne Van Rompaey, Julia Nobis, Mona Tougaard, Yilan Hua, Migoa Majoang, and Farah Nieuwburg
Stylist | Melanie Ward
Hair | Anthony Turner
Makeup | Peter Philips
Casting Director | Shelley Durkan
Set Designer | Alexander Bock
---
Jacquemus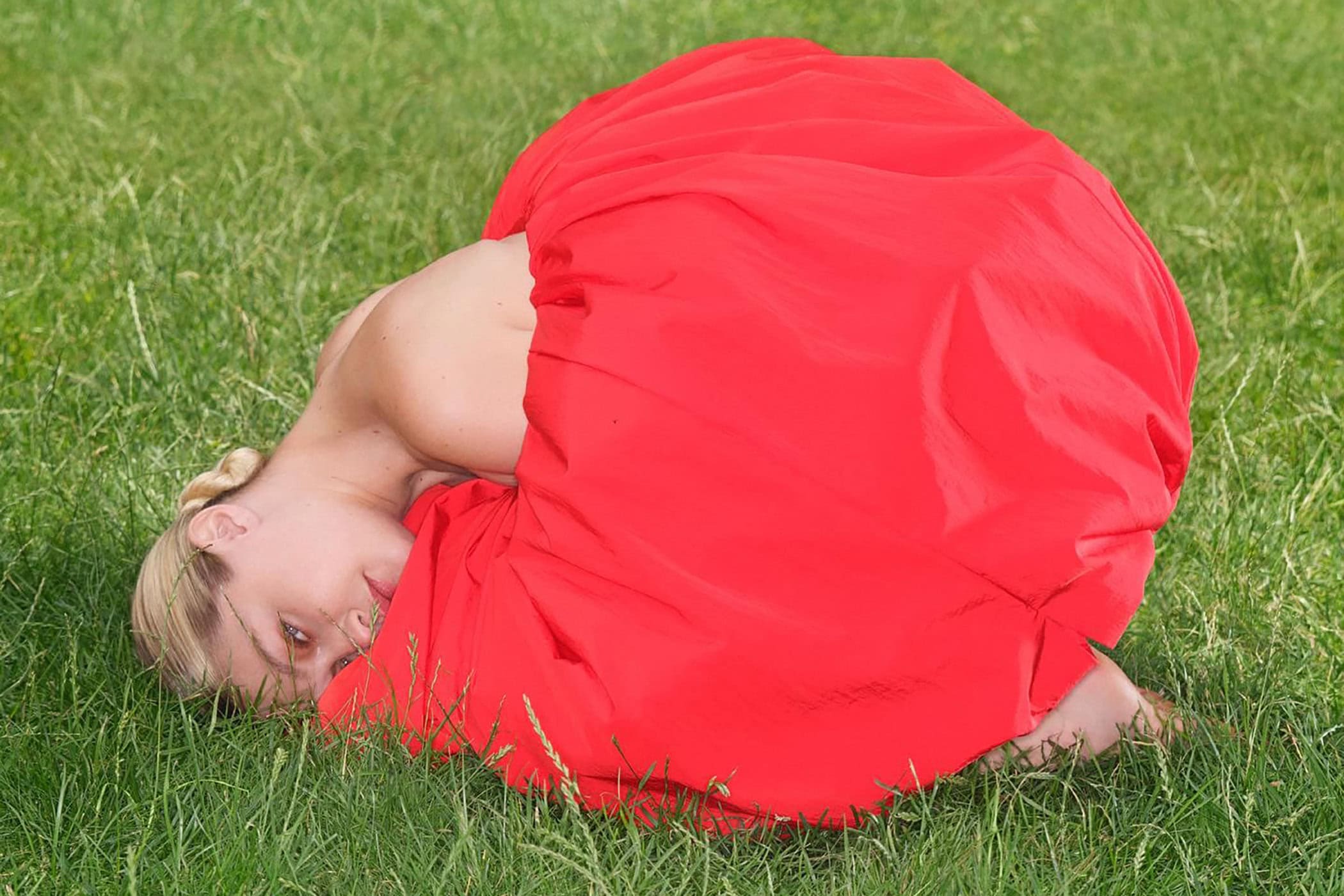 Photographer | Johnny Dufort
Models | Gigi Hadid
Stylist | Ursina Gysi
---
Loewe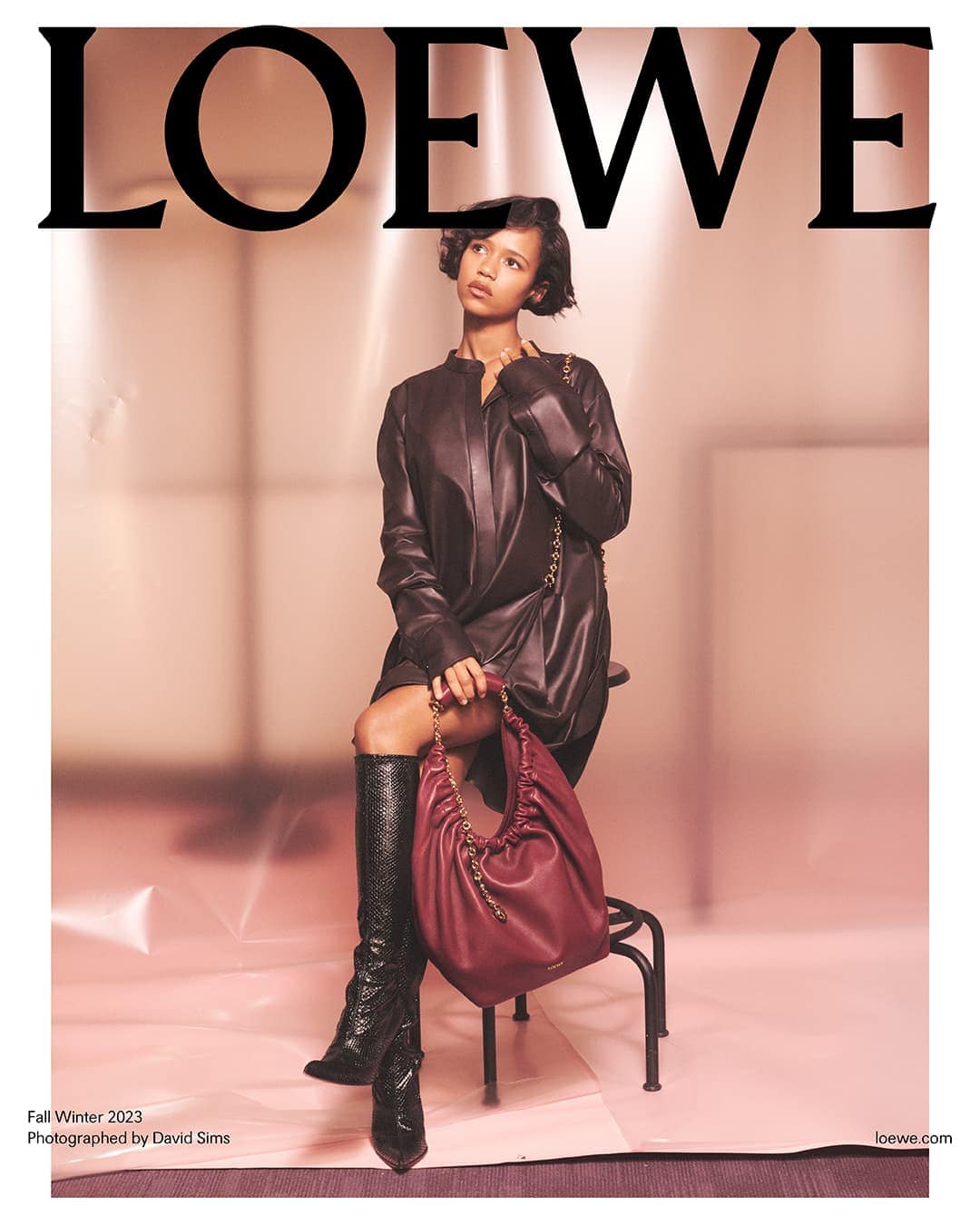 Loewe Creative Director | Jonathan Anderson
Photographer | David Sims
Talent | Tang Wei & Taylor Russell
Stylist | Benjamin Bruno
Hair | Lo Chu Sum & Duffy
Makeup | Wong Chi Yee & Lucia Pieroni
Manicurist | Ama Quashie
Set Designer | Vincent Olivieri
Production | Holmes Production
Miu Miu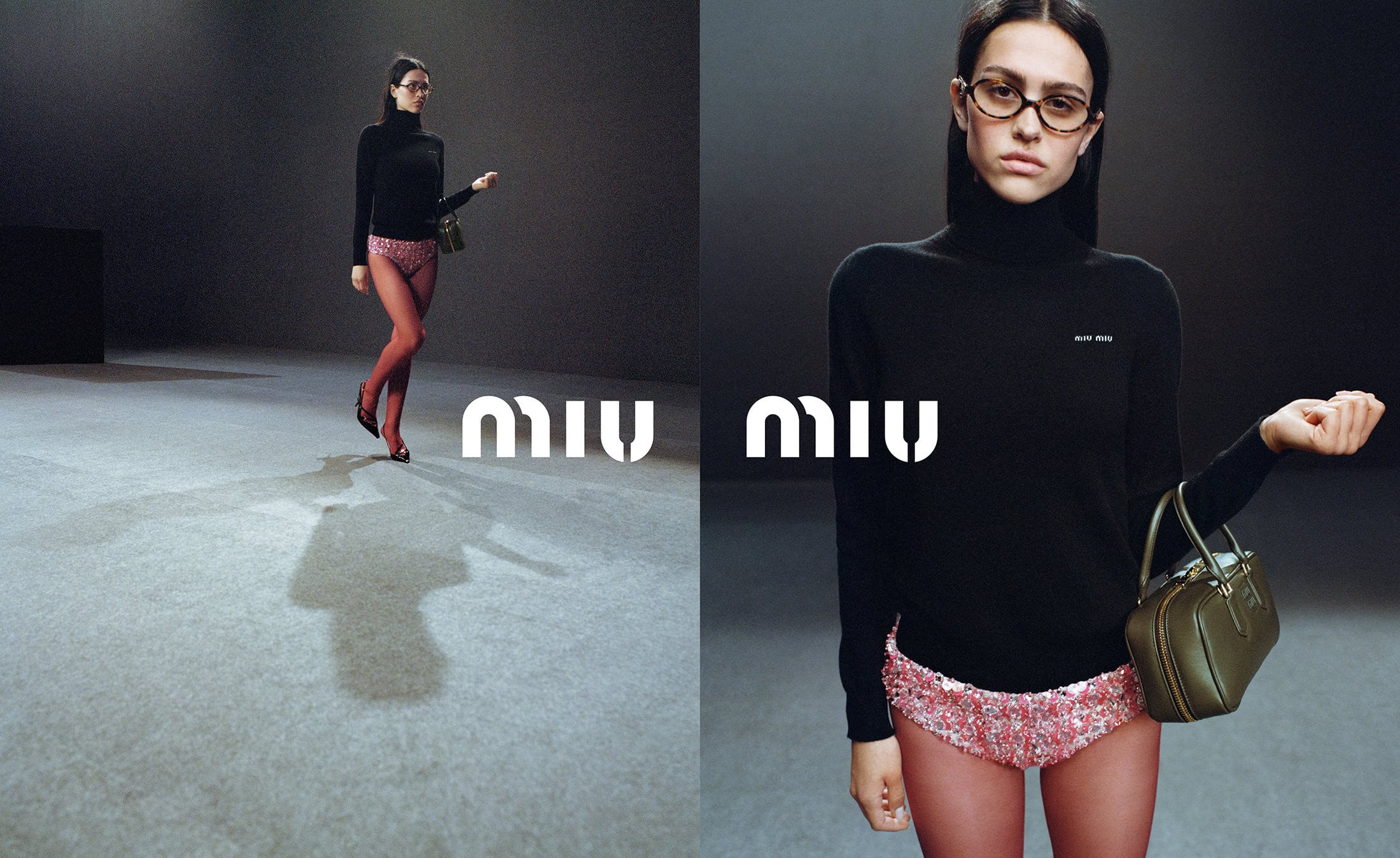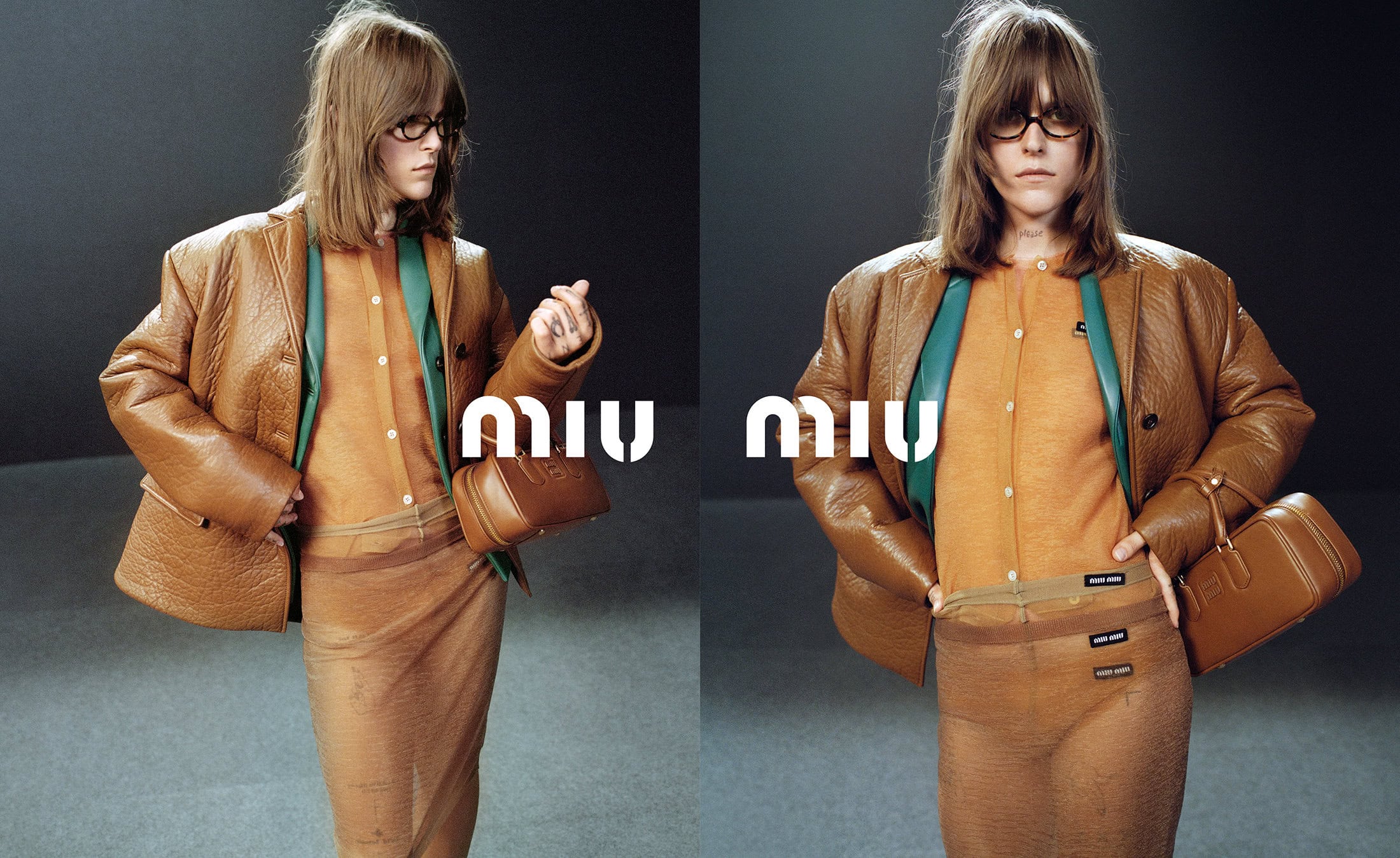 Miu Miu Creative Director | Miuccia Prada
Creative Director | Edward Quarmby
Photographer | Zoë Ghertner
Models | Ethel Cain, Emma Corrin, Mia Goth, Amelia Gray Hamlin, Zhao Jinmai, Zaya Wade and Annabelle Weatherly
Stylist | Lotta Volkova

Stella McCartney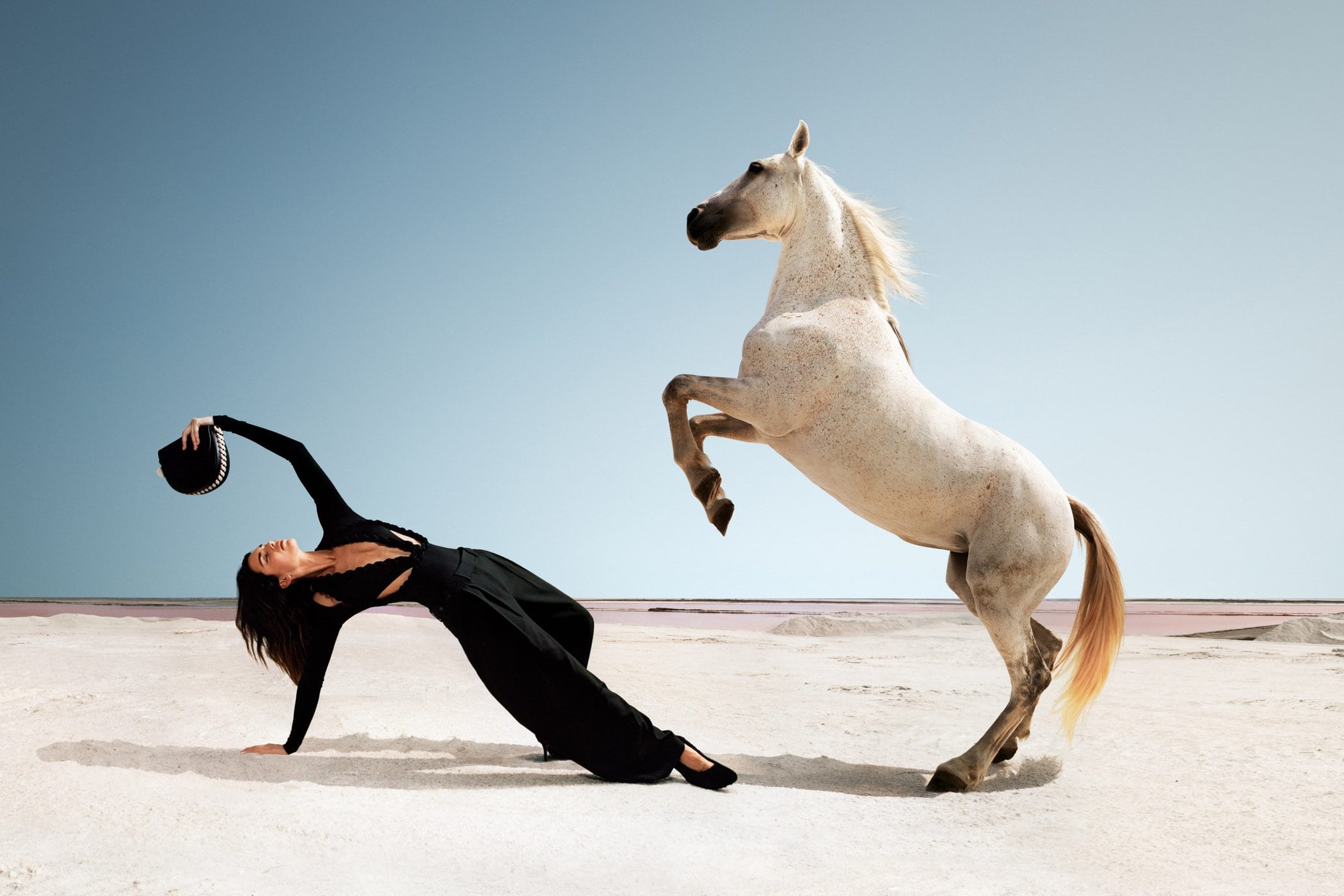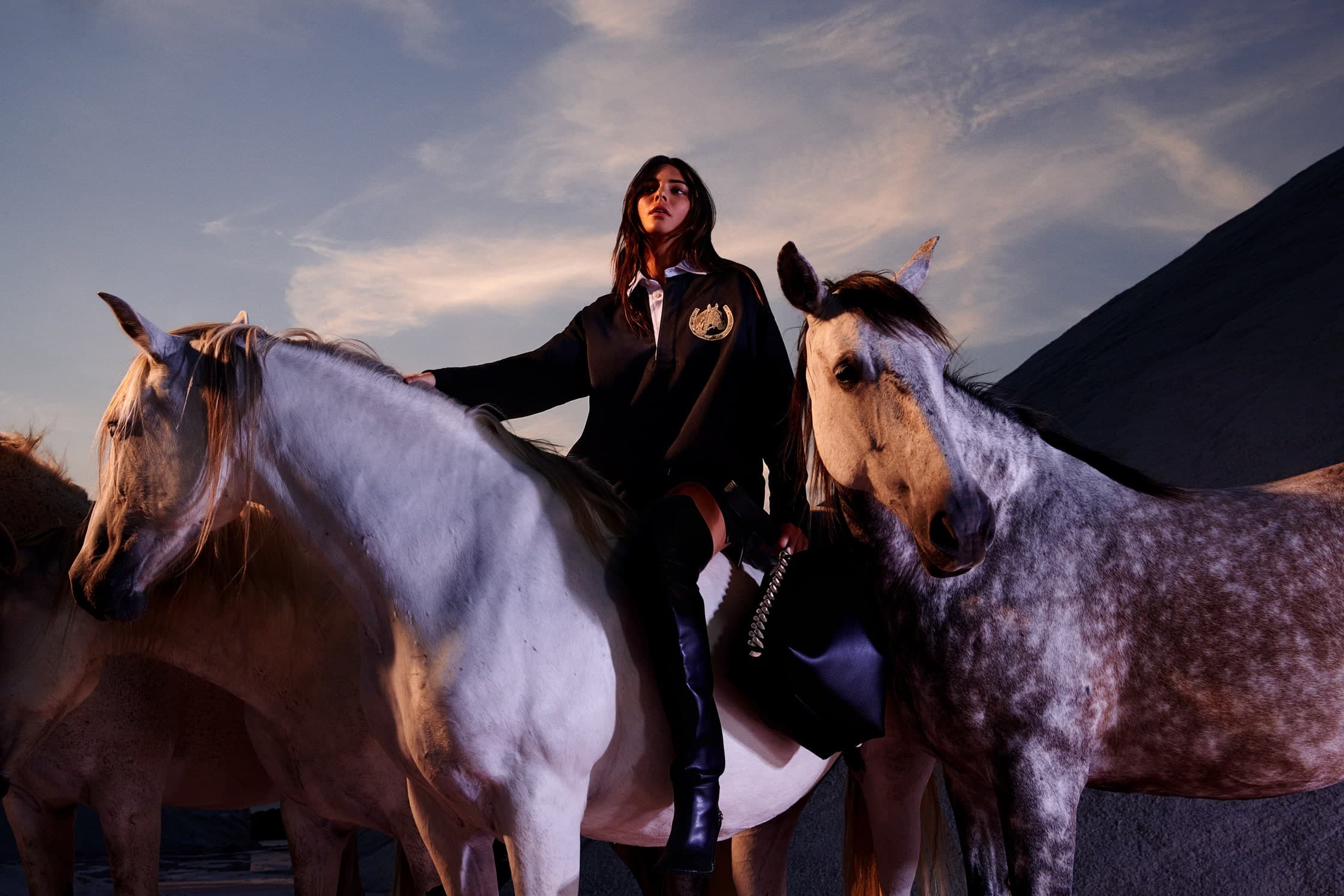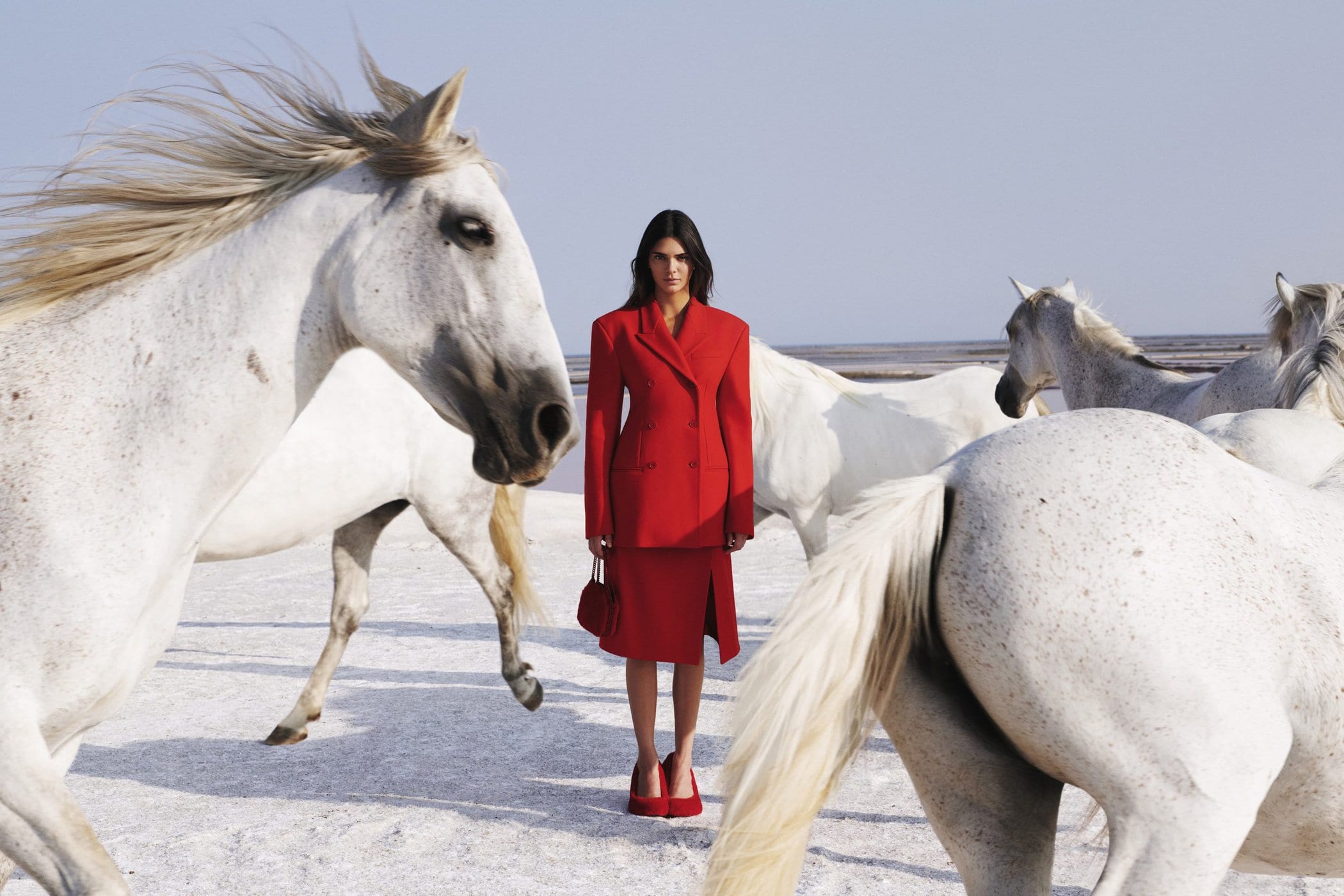 Stella McCartney Creative Director | Stella McCartney
Photographer | Harley Weir
Model | Kendall Jenner
Horse Trainer | Jean Francois Pignon
Hair | Mee Kyung
makeup | Emma Miles
Manicurist | Cecilia Marchis-Mouren
---