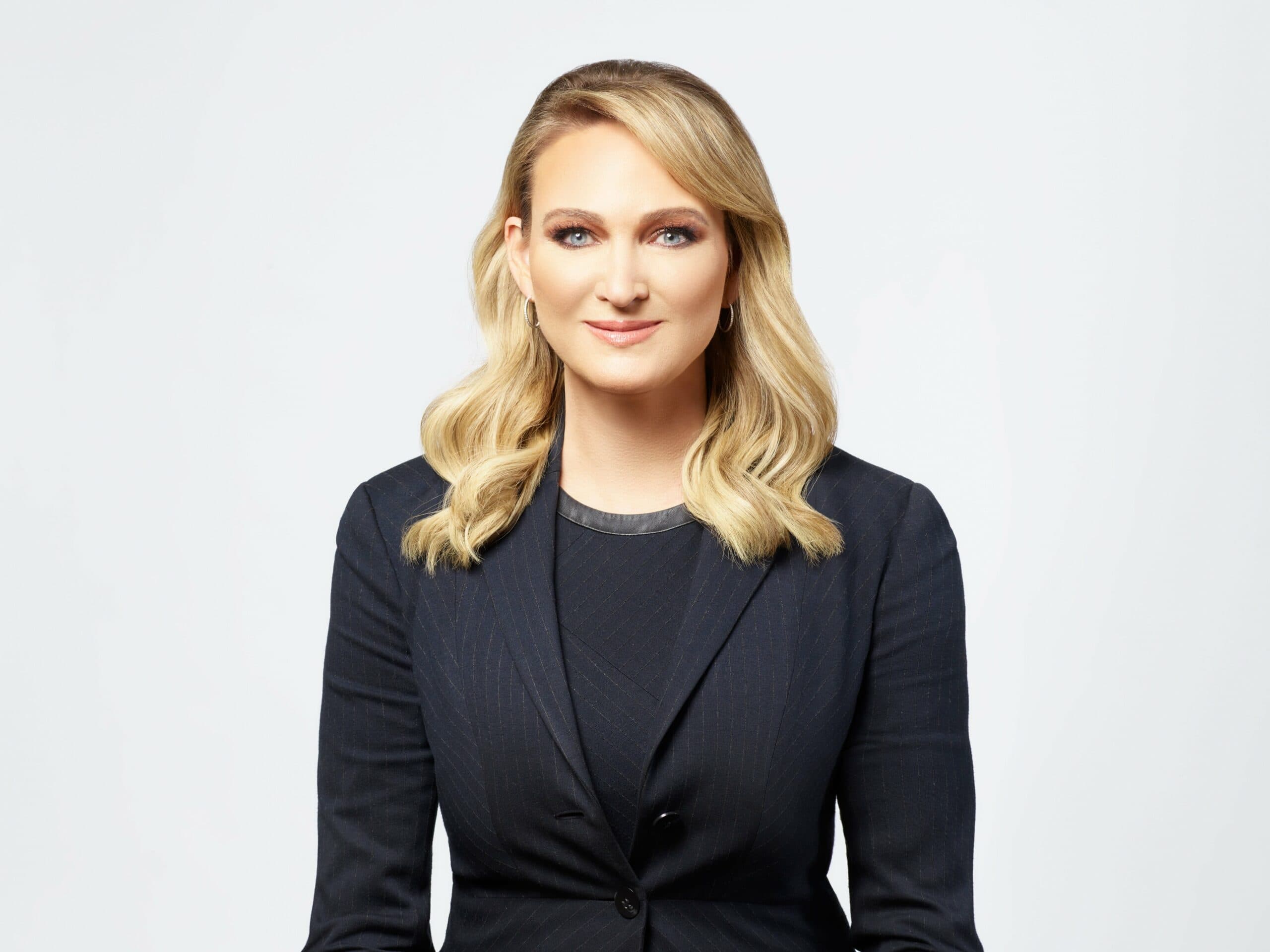 Kecia L. Steelman Named President and Chief Operating Officer for Ulta Beauty
Ulta Beauty, Inc. announced that Kecia L. Steelman, chief operating officer, has been named President and Chief Operating Officer of Ulta Beauty.
"Kecia is a talented executive with a proven track record of driving operational excellence while fostering a caring and inclusive culture and creating exceptional guest experiences," said Dave Kimbell, chief executive officer. "Over the last year, Kecia has increased her scope and influence within our organization, and this expanded role recognizes her value to the company and her many contributions to our success, while also demonstrating our ongoing confidence in her leadership to help us drive profitable growth for the Company over the coming years."
As President and Chief Operating Officer, Ms. Steelman has responsibility for corporate strategy, information technology, store and services operations, supply chain, Ulta Beauty at Target, loss prevention, and enterprise-wide transformation and optimization efforts. She will continue to report to Dave Kimbell.
Ms. Steelman was named Chief Operating Officer in June 2021 after serving as Chief Store Operations Officer since September 2015. Ms. Steelman joined Ulta Beauty as Senior Vice President, Store Operations in July 2014. Prior to joining Ulta Beauty, Ms. Steelman was Group Vice President at Family Dollar Stores from 2011 to 2014, after joining the company in 2009 as Vice President, Store Development and Store Operations. From 2005 to 2009, she was Vice President, General Manager of Expo Design Center, Home Depot Design Center, and YardBIRDs as well as Director of New Store Innovations at the Home Depot Corporation. Ms. Steelman also served in a variety of retail operations and merchandising roles at Target Corporation from 1993 to 2005.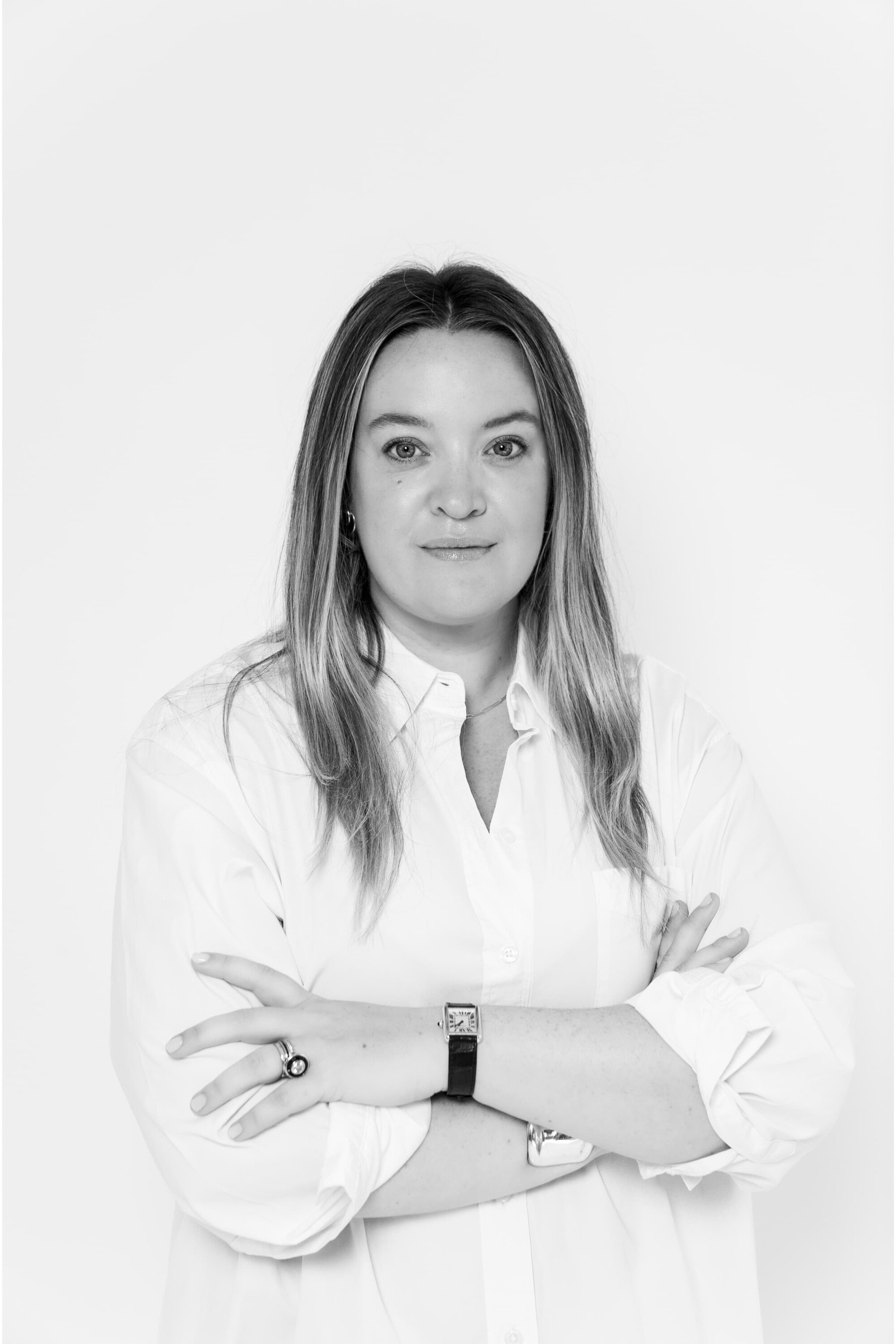 Burberry Appoints Blair Trader as VP Marketing and Communications, Americas
Burberry announced that Blair Trader has been appointed VP Marketing and Communications, Americas.
Blair joins Burberry from Valentino where she was Senior Director Marketing and Communications, Americas. She has also worked in public relations roles at Coach, Ralph Lauren, Cartier and Chanel.
Blair is based in New York and is responsible for leading the development and execution of all marketing and communications activity in the Americas. She reports to Burberry Chief Marketing officer Rod Manley.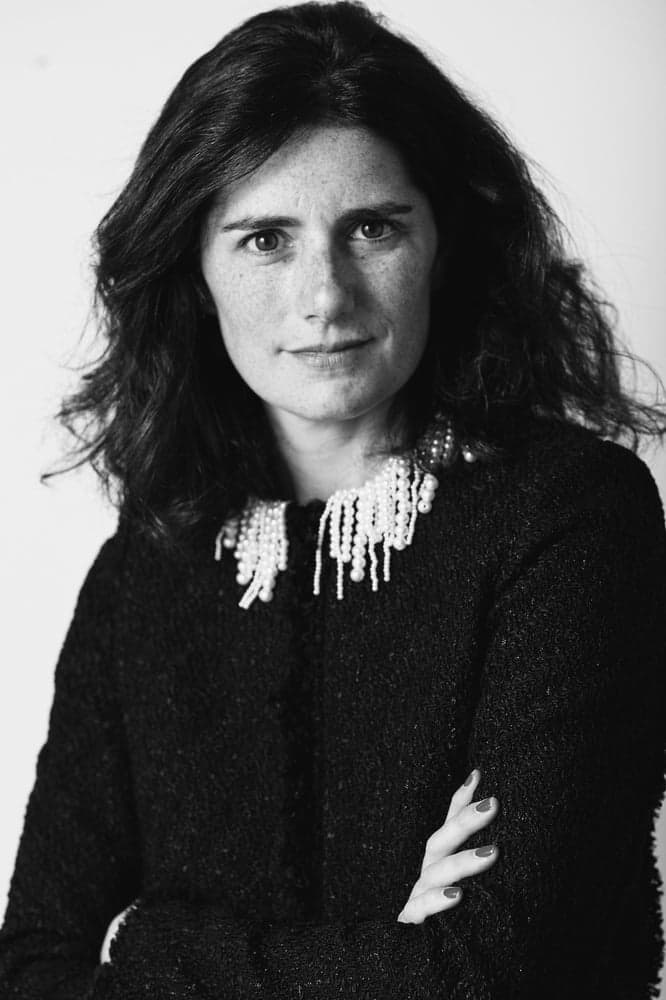 Charlotte Werner Chief Executive Officer of Giambattista Valli Exits
Werner joined Valli from Louis Vuitton. At Vuitton, Werner was responsible for Strategic Projects for Senior Executive Management and subsequently in charge of Women's Leather Goods Fashion collections.
Prada Announced New Chief People Officer Rosa Santamaria
The Prada Group has named Rosa Santamaria Maurizio Chief People Officer. Maurizio recently served as Chief Human Resources Officer at Valentino.
Courrèges Named Therese Lundström Chief Marketing Officer
Therese Lundström is now Chief Marketing Officer at Courrèges. Previously Lundström was Editorial and Communication Director at Dries Van Noten and prior to that Lundström was Global Media & Corporate Image Manager at Givenchy.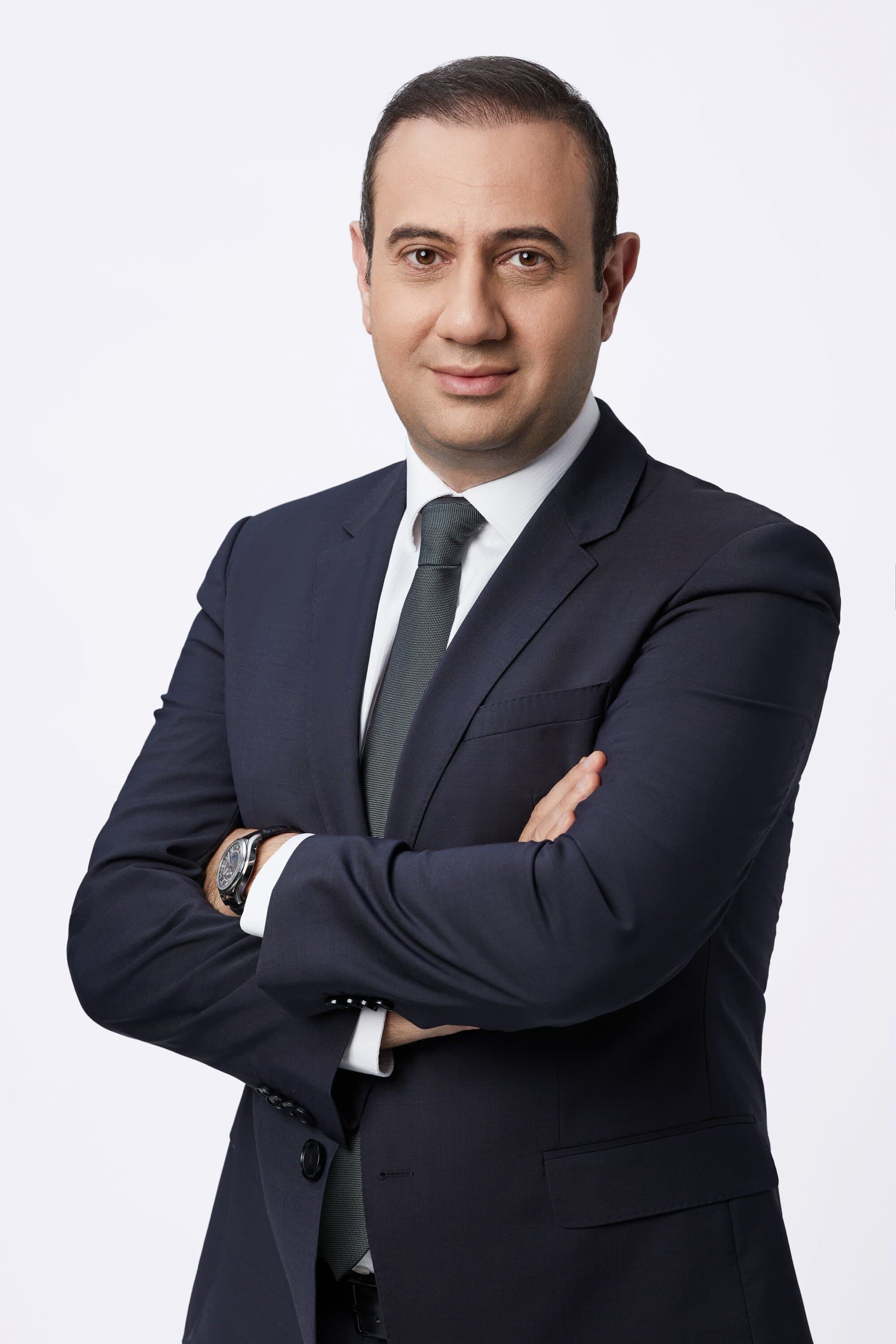 L'​Oréal Groupe Appointments; Fabrice Megarbane will be appointed Chief Global Growth Officer
L'Oréal announced a number of important moves within the Groupe's Executive Committee due to take place in Q1 2024, in addition to the creation of the new role of Deputy CEO in Charge of Divisions – L'Oréal China.
Fabrice Megarbane will be appointed Chief Global Growth Officer, he will succeed Frédéric Rozé, who has announced his intention to retire at the beginning of next year, after 38 years with the Groupe.
An engineer by training, Fabrice joined the Groupe back in 2000. After a number of years working in the Groupe's Professional Products Division, Fabrice was appointed General Manager of L'Oréal Lebanon in 2008, he then led the Consumer Products Division for the Africa and Middle East Zone between 2011 and 2015, before finally being appointed General Manager of L'Oréal Germany in 2016.
Fabrice has been Chief Executive Officer of L'Oréal China since 2019, and President of the North Asia Zone since 2021. During this time, Fabrice has taken our business in China to new heights, achieving record market share in this highly competitive and complex market.
As Chief Global Growth Officer, Fabrice will be in charge of accelerating growth, leading transformation projects and animating the Group's Zones.
Commenting on his appointment, Nicolas Hieronimus, L'Oréal CEO explains: "Fabrice is an outstanding human leader in the truest sense of the word. Under his leadership, not only has our business in China doubled in sales to record market share while sustaining an ambitious sustainability agenda, we have also been able to increase our reputation as an employer and forge closer ties with key local stakeholders. In his new role, he will be able draw on the vast experience he has gained in North Asia to accelerate other regions, drive our e-commerce growth and lead the Group's transformation programs."
Fabrice succeeds Frédéric Rozé, who has announced his intention to retire after a long and distinguished career with the Groupe. "I would like to pay tribute to Frédéric's remarkable international career over the past 38 years. The bold architect of the Group's turnaround in North America, more recently as Chief Global Growth Officer he has step-changed our ability to adopt a multi-Zone approach to accelerate our global growth, especially in indirect e-commerce. A man of strong values with an unwavering sense of commitment to the Groupe, he truly embodies the L'Oréal spirit of 'poet et peasant," explained Nicolas Hieronimus.
To assure a successful transition, Fabrice will retain his current responsibilities until the end of January 2024.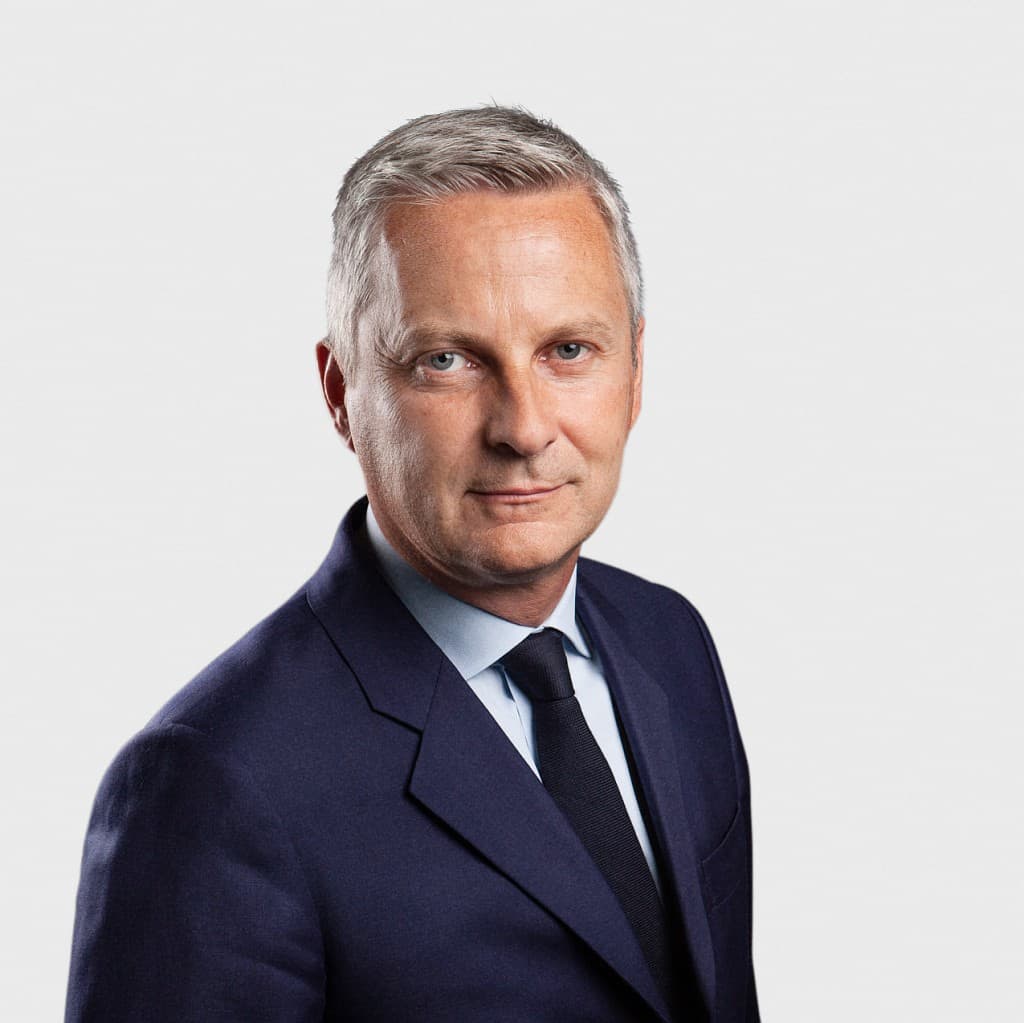 Vincent Boinay will be appointed President of the North Asia Zone and Chief Executive Officer of L'Oréal China. He will succeed Fabrice Megarbane, following his appointment as Chief Global Growth Officer.
Vincent joined the Group in 1992 as a marketing trainee in the Luxury Division. He quickly rose through the ranks of the Travel Retail organisation, holding a number of different commercial roles in Europe, before being appointed Deputy General Manager Lancôme. After two years as the Head of Luxury Travel Retail, Vincent was appointed General Manager of L'Oréal Luxe in Japan, where his love affair with the North Asia region began, before being appointed General Manager for Travel Retail Worldwide in 2014. He joined the Groupe's Executive Committee in July 2019.
Nicolas Hieronimus stated," Vincent is a strategic leader with a genuine love for the culture and people of the North Asia region. He transformed our Travel Retail business, strengthening the Group's global leadership in the sector and making it a major contributor to L'Oréal's growth and bottom line. He is a generous leader and a great team developer, with an openness and curiosity that have enabled him to build strong and lasting relationships with employees, customers and partners alike. I am convinced that he is the perfect choice to continue to build on our success in North Asia."
Vincent will move to Shanghai in the near future and will fully assume his new responsibilities at the beginning of February 2024.
In light of the increased complexity of the Chinese market, Laurence MA, currently General Manager of L'Oréal Luxe China, will be appointed to the newly created role of Deputy Chief Executive Officer in Charge of Divisions – L'Oréal China.
Laurence joined L'Oréal China 26 years ago as a sales manager, working closely with consumers on the shopfloor and has since gone on to have a hugely successful career with the Group. She became General Manager of the Lancôme Brand in China in 2004. Over the past 26 years, Laurence has built Lancôme into the undisputed leader in the Chinese luxury market. Since, 2021, Laurence has been the head of L'Oréal Luxe in China and has succeeded in gaining market share, despite a difficult external context.
Laurence will continue to manage L'Oréal Luxe China, and will lead the other three Divisions, allowing them all to benefit from her extensive experience, rich people-skills, unique drive and winning mindset.
"Over the years, Laurence has made an incredible contribution to our success in China. Her strong leadership is underpinned by her constant drive to succeed and a remarkable ability to continuously reinvent the business models of the brands in her charge." explained Nicolas Hieronimus.
Laurence's appointment will become effective at the beginning of February 2024.
Emmanuel Goulin will be appointed President of Travel Retail and will join the Group's Executive Committee. He will succeed Vincent BOINAY following his appointment as outlined above.
Currently General Manager of L'Oréal Italy, Emmanuel joined the Groupe in 2000 at the heart of the Groupe's Luxe Division, holding a number of roles in the UK and Paris. In 2008 he moved to Hong Kong as head of the Travel Retail business, before being appointed Deputy General Manager of shu uemura in Japan. He returned to Europe in 2012, and in 2016 was subsequently appointed Managing Director Travel Retail – Asia Pacific Zone. Under his leadership, sales tripled in the space of just five years, with his time in Asia also marked by a strong development of local talent.
In 2021, he finally returned to Europe, and was promoted to the role of General Manager – L'Oréal Italy in 2022. Under his leadership, the Groupe has seen double-digit growth for almost 3 years, coupled with a significant improvement in employee engagement.
Commenting on this appointment, Nicolas Hieronimus explained: "Emmanuel is a young leader with a track record of developing winning teams and delivering strong results. He is direct, approachable, efficient and forward-looking with a commitment to transformation and sustainability, both highly appreciated by both teams and customers. I am delighted to have such an agile, empathetic and results-driven leader join the Group's Executive Committee."
Emmanuel's appointment will become effective at the beginning of 2024.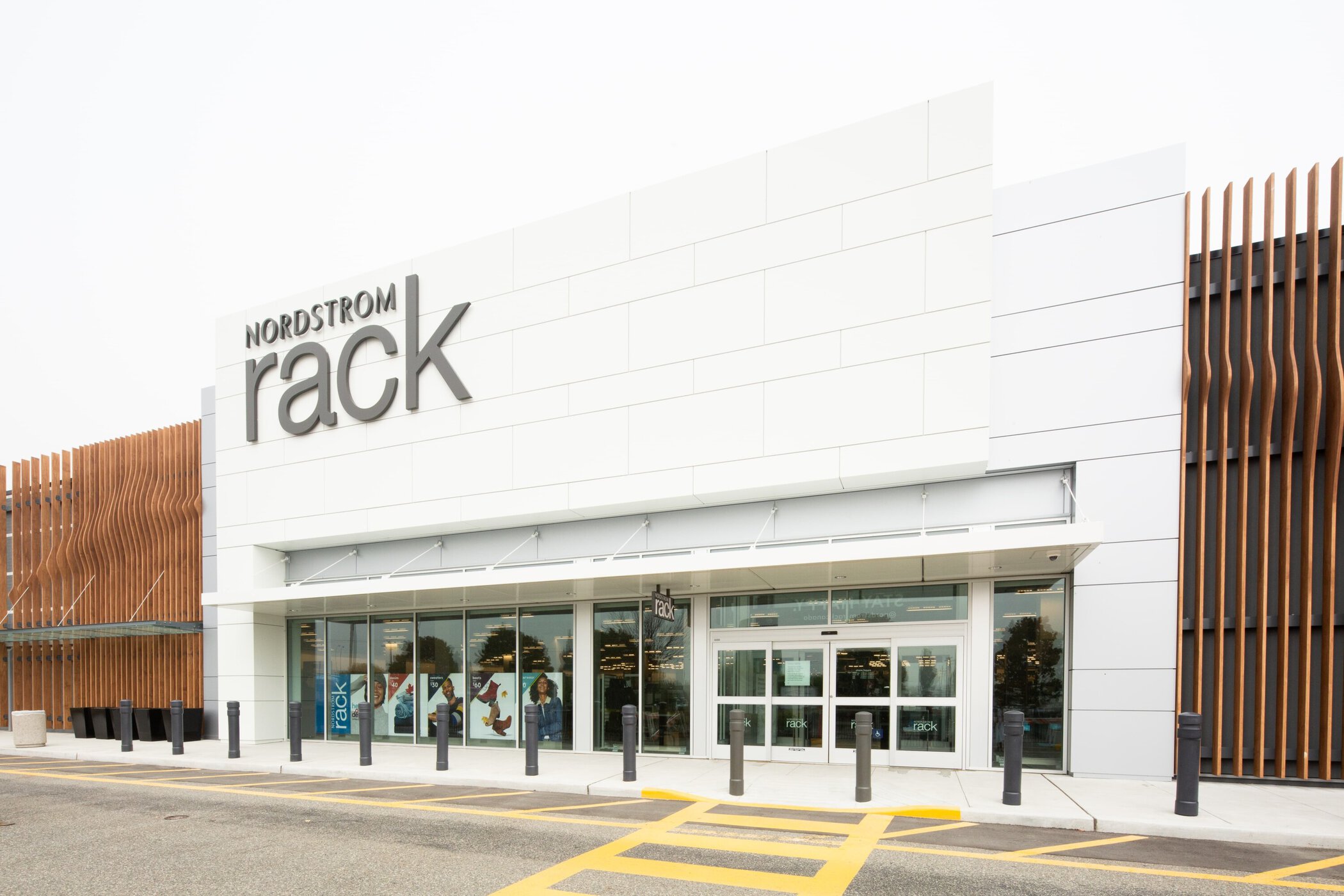 Nordstrom Announces Executive Leadership Appointments
Nordstrom, Inc. announced executive leadership appointments in the company's merchandising and store organizations, effective immediately.
Jamie Nordstrom was appointed chief merchandising officer. Nordstrom previously served as the company's chief stores officer and brings more than 28 years of experience to the position. Throughout his tenure, Nordstrom has held leadership positions across several areas of the business, including merchandising, store operations, Nordstrom.com and NordstromRack.com. He will continue to serve as a member of the company's executive team and will report to Pete Nordstrom, president and chief brand officer. Jamie Nordstrom replaces Teri Bariquit who retired earlier this year.
"Our merchandising organization is the backbone of Nordstrom, and our teams are exceptional at providing best-in-class service and a relevant, inspiring product offering for our customers," said Pete Nordstrom. "Jamie has experience working across nearly every aspect of our business and has held broad-based leadership roles in merchandising, stores and digital over the span of his twenty-eight-year career with the company. We're confident Jamie's proven track record and experience will bring us even closer to our customers as he leads our merchandising organization into the future."
Fanya Chandler was appointed president, Nordstrom stores, a role in which she will oversee the strategy and execution of the company's Nordstrom stores. Chandler has held several leadership positions across the organization during her nearly 32 years with Nordstrom, and most recently served as senior vice president and regional manager of the company's Southwest region. She will join the company's executive team and will report to Pete Nordstrom.
Gemma Lionello was appointed to the newly created role of president, Nordstrom Rack, a role in which she will oversee the strategy and execution of the company's Nordstrom Rack stores. In this role, she will advance the company's efforts to provide customers with great brands at great prices and expand the Rack's reach and convenience with new stores in key markets. Throughout her 35-year tenure with the company, Lionello has served in numerous executive positions, including general merchandise manager, and spent 11 years working within the retailer's Nordstrom Rackbusiness. She most recently worked as senior vice president and regional manager of the company's Northeast region. She will join the company's executive team and will report to Pete Nordstrom.
"We're fortunate to have such exceptional leaders in Fanya and Gemma to help us continue to drive our Nordstrom and Nordstrom Rack businesses forward, and these changes leverage their tremendous talent," said Pete Nordstrom. "Fanya is a proven leader who has taken on numerous complex assignments throughout her Nordstrom career, including growing our digital selling and styling programs and overseeing Nordstrom and Nordstrom Rack stores in the Southwest region. She has an extensive track record of driving value to our business and putting our customer at the center of everything we do."
Erik Nordstrom, chief executive officer of Nordstrom, Inc., said, "Gemma understands the core of our Rack offering: how we deliver exceptional customer service while offering customers the very best products at a terrific price. Her depth of experience leading teams within our stores and merchandising organizations will be critical as we build on the positive momentum we've seen in our Rack business and continue to execute on our strategy."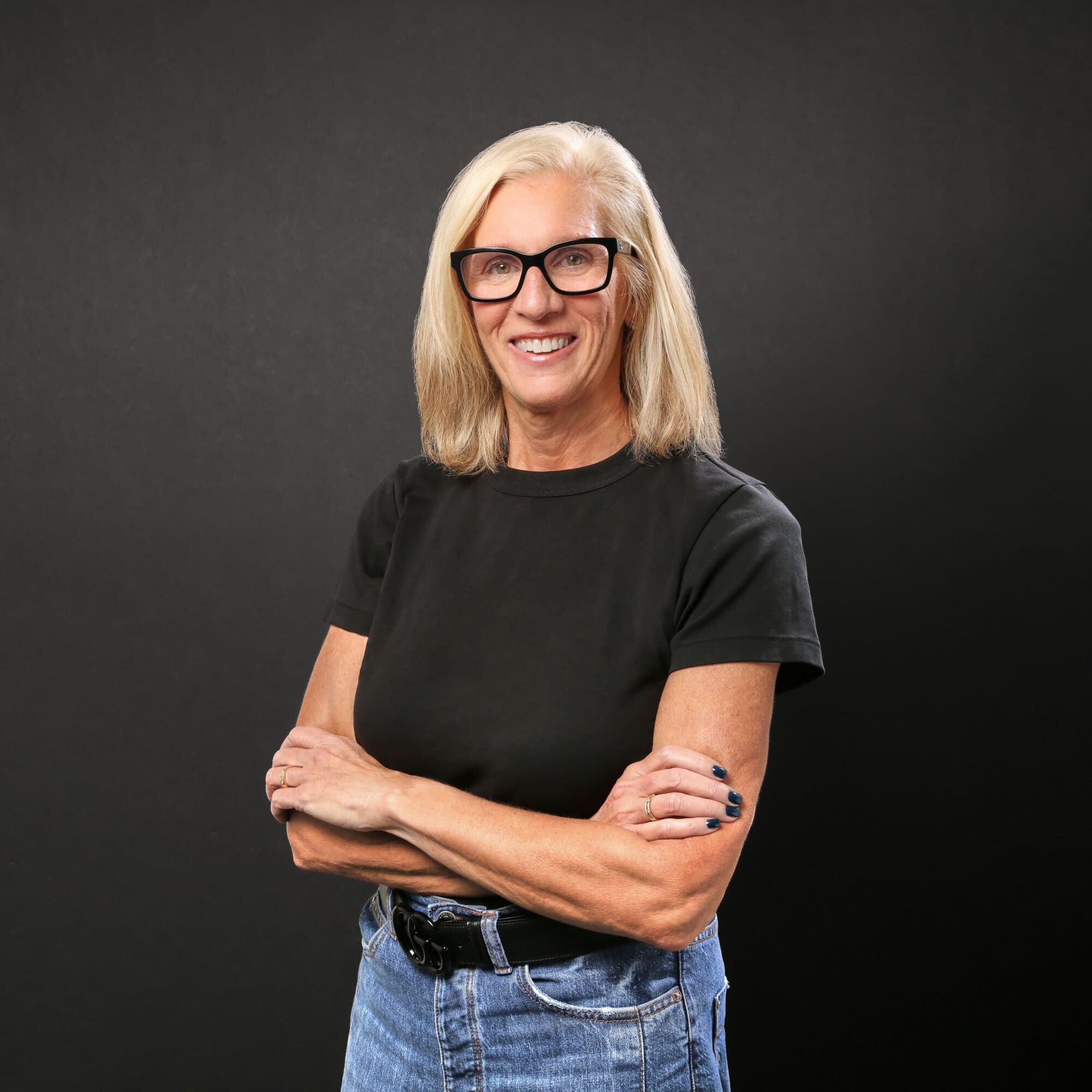 Tommy John Names Cheryl Abel-Hodges Chief Executive Officer
Tommy John has tapped industry leader Cheryl Abel-Hodges as its new Chief Executive Officer. Last week, she joined Tommy John's executive team from her former role as Calvin Klein's Chief Executive Officer. She will work closely with brand founders, Tom Patterson and Erin Fujimoto to build the Tommy John brand through continued wholesale expansion and product innovation.
Abel-Hodges brings extensive experience in the underwear and apparel space through her nearly 30 years within the fashion industry including executive stints as President of the PVH Underwear Group, President of Wholesale Sportswear at Izod, Vice President of Sales and Planning at Ralph Lauren, and Vice President General Manager of Apparel at Liz Claiborne.
Abel-Hodges joins Tommy John at an inflection point as it has doubled its wholesale footprint since 2022 and is expected to increase its retail presence by 40% before the end of the year. Under her leadership, the brand will further invest in wholesale, pursue new product innovations rooted in comfort, and continue to grow and evolve the brand toward the future.
"Tom and Erin have built an amazing company over the last 15 years with products that push the industry forward," said Cheryl Abel-Hodges. "I've closely followed Tommy John over the years and am deeply impressed with the unique brand voice, product, and consumer brand loyalists. Alongside Tom, Erin and the incredible Tommy John team, I'm so excited to lead the next chapter of growth, evolution and innovation."
"When we founded Tommy John 15 years ago, we had a simple goal of creating more comfortable solutions and building a business that will be around for the ages," said Tom Patterson, Co-Founder of Tommy John. "Cheryl shares that very same vision, and with her extensive experience building and growing iconic heritage brands, she will be invaluable to Tommy John's continued expansion."
"Cheryl is a true visionary leader," adds Erin Fujimoto, Co-Founder of Tommy John. "We are truly humbled by Cheryl's passion for the brand and are so excited for this next chapter of Tommy John."
This announcement comes after the brand announced a strategic partnership with LNK Partners in 2022, where Manny Chirico, former PVH Chairman and CEO and David Landau, Co-founder and Managing Partner at LNK Partners joined Tommy John's Board of Directors.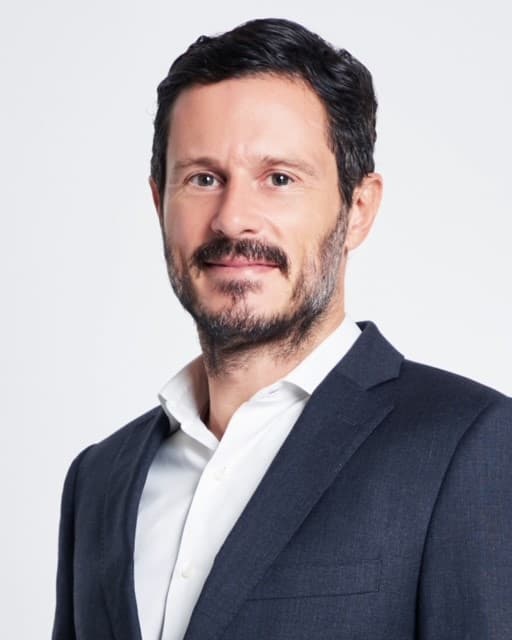 Macy's, Inc. Appoints Olivier Bron as CEO of Bloomingdale's
Macy's, Inc. announced that it has named Olivier Bron Chief Executive Officer of Bloomingdale's, with an anticipated start date in early November. Bron will report directly to Tony Spring, who was appointed President and CEO-Elect of Macy's, Inc. in March following a 36-year career at Bloomingdale's. Bloomingdale's remains the cornerstone of Macy's, Inc.'s luxury growth vector and the premier customer destination for curated fashion and style.
As CEO of Bloomingdale's, Bron will lead overall strategy across all facets of the business. He will also be responsible for building upon Bloomingdale's unique curated offering of designers, advanced contemporary, and exclusive private brands.
"Firstly, I want to thank all of my colleagues and the passionate leaders at Bloomingdale's for their impressive work over the past several months," said Tony Spring, Macy's, Inc. President and CEO-Elect. "In Olivier, we have found an authentic and charismatic leader who understands and appreciates Bloomingdale's culture, unique positioning in the marketplace, and unparalleled multicategory assortment. His extensive international retail career and deep knowledge of the luxury market will be invaluable as we pursue additional opportunities for growth. I am confident that Olivier's leadership, expertise, and enthusiasm will further strengthen the Bloomingdale's brand to ensure we remain like no other store in the world."
Bron has more than 20 years of retail leadership experience, most recently as Chief Executive Officer of Central Group's Central and Robinson Department Stores in Thailand. As CEO, Bron devised and executed a strategy for sustainable growth. Prior to Central and Robinson, he served as Chief Operating Officer and Director of Strategy for French retail group Galeries Lafayette in Paris, where he played a pivotal role in driving operational efficiency and strategic planning. Bron previously spent over a decade focused on retail transformation at Bain & Company.
"I am honored to be named the next CEO of Bloomingdale's," said Bron. "Throughout its 150+ year history, Bloomingdale's has represented the best assortment of premium products in the marketplace. I've been a long-time admirer of the brand and of Tony, who has built the foundation for such an incredible organization with inspiring talent and loyal customers. I look forward to building on the team's momentum across Bloomingdale's, including new store formats and continued digital expansion."
As he assumes his new role, Bron will be relocating with his family to New York.
In anticipation of his international move and visa, Bron will begin working at Bloomingdale's in early November.
Groupe Printemps Appoints Two New Members To Its Executive Committee
The Printemps group announced two appointments to its Executive Committee: Jean Gasnier, Managing Director of New Business and Alain Cheung, Managing Director Digital & Omnichannel.
"After an intense three-year transformation plan, we want to take the Printemps group into a new phase aimed at developing the most promising initiatives on a large scale and over the long term. The appointments of Jean Gasnier and Alain Cheung are a perfect illustration of this desire to develop new pillars of growth. The quality and specificity of their respective profiles complement the richness of our Management Committee," says Jean-Marc Bellaiche, CEO of Groupe Printemps.
Jean Gasnier holds a double Master's degree in Media and Communications from Fundan University in Shanghai and the London School of Economics, as well as a Master's degree in Economics & Finance from the IEP in Lille. He began his career as a Strategic Planner with the marketplace Shopcade. In 2012, he joined Burberry as Digital Business Analyst, before moving on to become Business Architecture Manager. In 2016, he became Digital Director of the Elite Model agency and joined La Perla in 2017 as E-commerce and Digital Marketing Director. Since 2018, he has held the position of Marketing, Digital and Omnichannel Director at Citadium, the Printemps group's urban fashion retailer.
Graduating with a Master 2 in E-commerce & web marketing from TBS Education, Alain Cheung began his career with Meninvest Group as E-commerce Project Manager. In 2013, he joined The Other Store – The OZ – as E-Store Manager, before joining Cleor, a French retail player specializing in jewelry, in 2016, where he successively held the positions of E-commerce Project Manager, E-commerce Manager and Digital and E-commerce Director. He joined Zadig & Voltaire in 2019 as E-Commerce Director Europe. Since 2021 he has been Digital and CRM Director for Claudie Pierlot (SMCP group).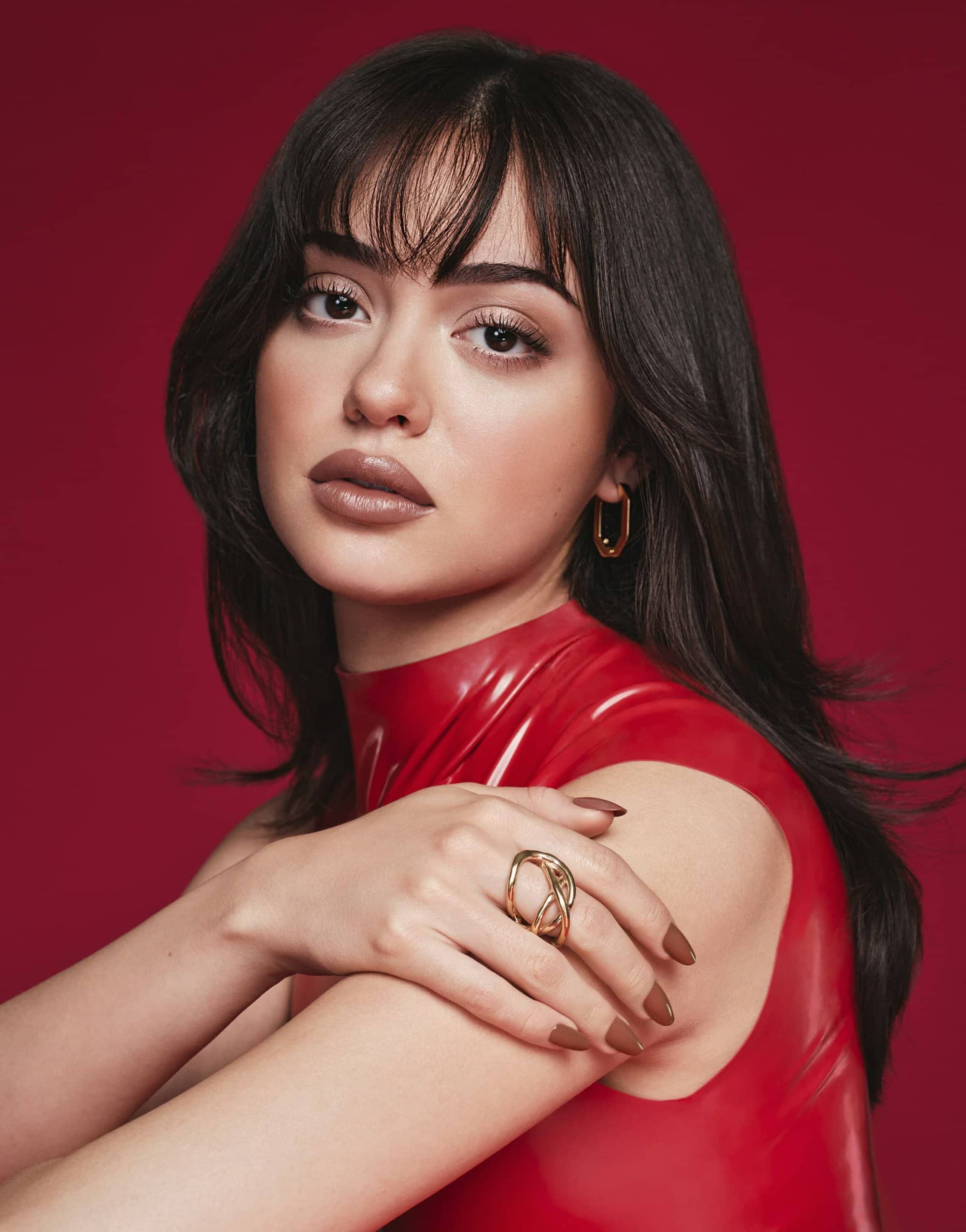 Revlon Announces Nailea Devora As Newest Global Brand Ambassador
Digital star and artist Nailea Devora has been named the newest Revlon Global Brand Ambassador, joining the ranks of Ashley Graham and Megan Thee Stallion as the latest face of the iconic beauty brand.
21-year-old Nailea has rapidly grown her social media following since 2020, now amassing over 19 million followers because of her unapologetic personality and humorous, relatable content. Originally hailing from El Paso, Texas, Nailea remains deeply connected to her roots and takes pride in embracing her rich heritage. As the daughter of Mexican immigrants, she embodies the spirit of a proud Latina, and is fluent in both Spanish and English. She has also become a notable tastemaker in the realms of fashion and lifestyle, showcasing her impeccable sense of style daily on her platforms.
"Growing up, I remember watching my mom do her makeup and always using Revlon lipstick – she never left the house without a bold, red lip! And that's really how I first fell in love with beauty," said Nailea. "To be able to now partner with a brand as iconic as Revlon, and hopefully inspire people from all over the world to express themselves through makeup and style, is such a dream come true."
"Our brand mission has always been to amplify voices, challenge convention, and break barriers, and we're constantly looking to partner with changemakers and budding talent who are not afraid to take risks – which is exactly what we see in Nailea," said Maribelle Orengo, Vice President of Revlon Brand. "Nailea not only embodies our brand values, but she represents two of our biggest growing consumer bases of Gen Z and Hispanic/Latin Americans. We're excited to grow our Revlon family to be even more inclusive, diverse, and representative of all ages and backgrounds."
In her role as a Global Brand Ambassador, Nailea will be creating social media content across Revlon's platforms, including Instagram and TikTok, in support of upcoming launches. She will also be featured on in-store displays starting this fall and will be part of Revlon's digital media and advertising in 2024.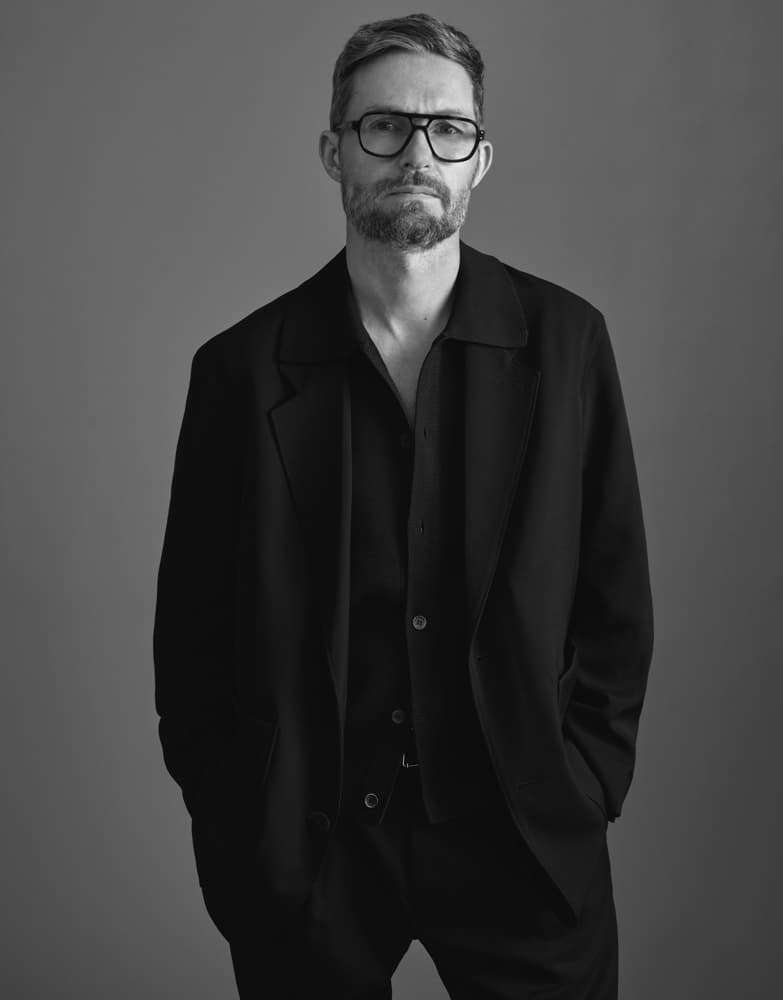 Daniel Kearns Named Chief Creative Officer of Cerruti 1881, Kent & Curwen
Biem. L. Fdlkk Garment Co., the Guangzhou-based fashion company who earlier this year purchased the global trademarks for Cerruti 1881 and Kent & Curwen, announced the appointment of industry veteran Daniel Kearns as Chief Creative Officer for the two brands.
"We are thrilled that Daniel Kearns is joining the team here at Biem Group to lead Cerruti 1881 and Kent & Curwen creatively. As we build our group globally in the luxury sector Daniel has the right creative authority to design collections that speak to the target customers of both brands. His experience in sportswear, luxury ready to wear, retail and accessories is exceptional, and we look forward to seeing his first collections come to life in 2024." Says Mr Xie Bingzheng, Founder, Biem. L. Fdlkk Garment Co.
"I am honoured to be appointed Chief Creative Officer of Cerruti 1881 and Kent & Curwen. Cerruti 1881 has such a rich heritage and huge potential to be redefined for a contemporary customer. Returning to Kent & Curwen feels like a wonderful coming home for me. I am looking forward to working closely with Mr Xie and the team at Biem to build these brands and their communities globally." Says Daniel Kearns, Chief Creative Officer, Cerruti 1881 and Kent & Curwen.
The appointment sees the return of Kearns to Kent & Curwen where he was Creative Director from 2016 to 2021. Kearns who has held Design Director positions at Alexander McQueen, Saint Laurent and Zegna has spent the past year as Men's Design Director at Gucci.
Kearns will start his new role in October 2023 with the first Men's and Women's collections for both brands launching in September 2024.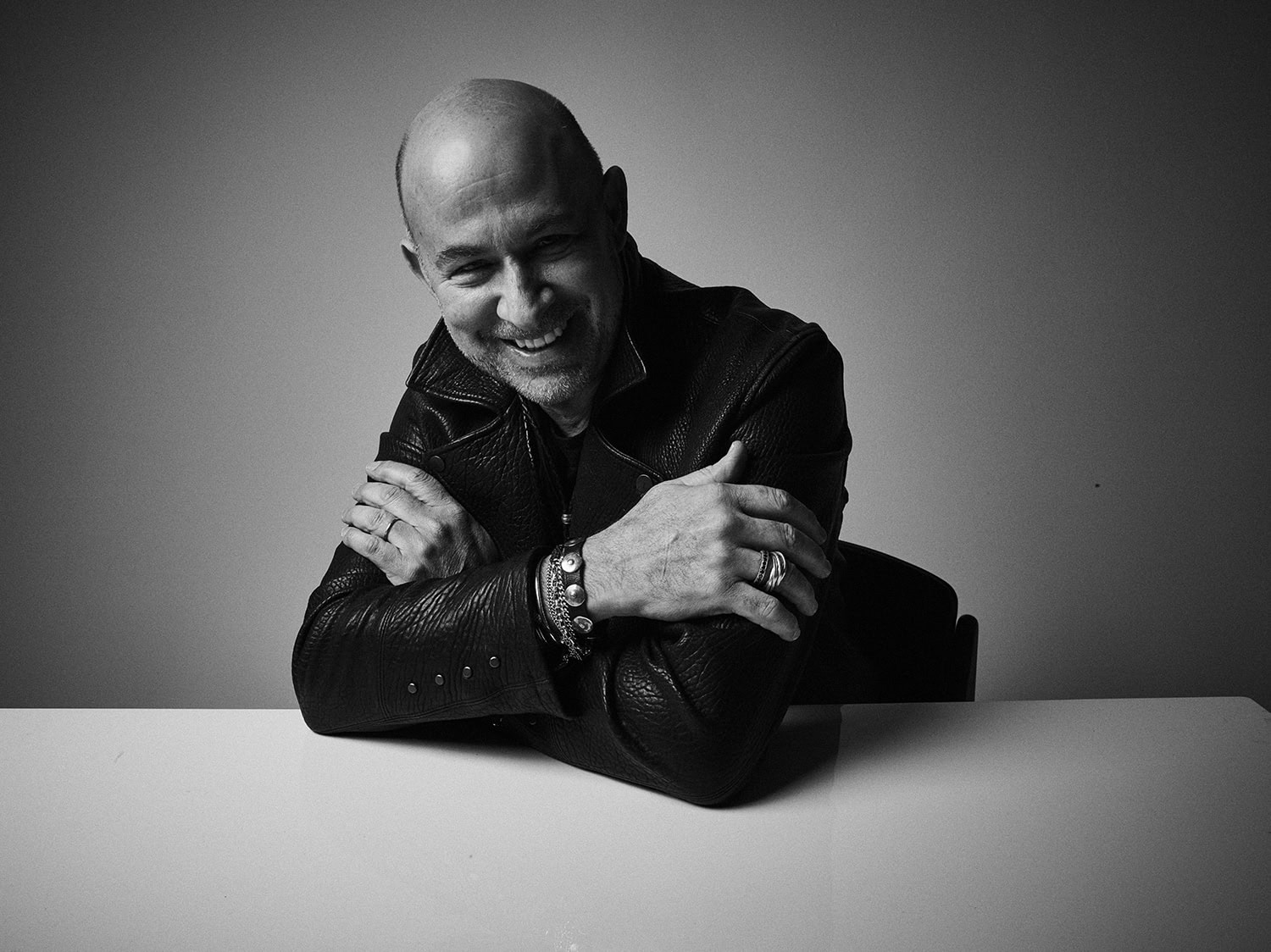 Under Armour Announced John Varvatos as Chief Design Officer
Under Armour announced that fashion industry veteran John Varvatos joined the company as Chief Design Officer, effective September 11, 2023. Varvatos started consulting for UA earlier this year and brings his deep expertise in style and form to the company. Varvatos will lead the creative design direction of the company and oversee the design studios in New York, Baltimore and Portland, Oregon.
Varvatos comes into this role with decades of experience, having propelled brands like Polo Ralph Lauren, Calvin Klein, Converse, and his namesake brand, John Varvatos, with his design aesthetic, mastery and acute sense of detail. A true visionary, John created both the boxer brief at Calvin Klein and the laceless sneaker for Converse during the fifteen year collaboration with the John Varvatos brand.
"We are thrilled to welcome John into the Under Armour family" said Stephanie Linnartz, Under Armour President and Chief Executive Officer. "His track record and thirty year career speaks for itself. John will work in partnership with our product team to bring apparel, footwear and accessories from concept to commercialization, blending performance and style."
"I am so excited to join Under Armour, an iconic American brand," John Varvatos commented. "The innovation, design and mission of the brand has never been more relevant as consumers demand clothes that function for both sport and everyday activities. I cannot wait to unveil that next chapter in Under Armour's incredible story."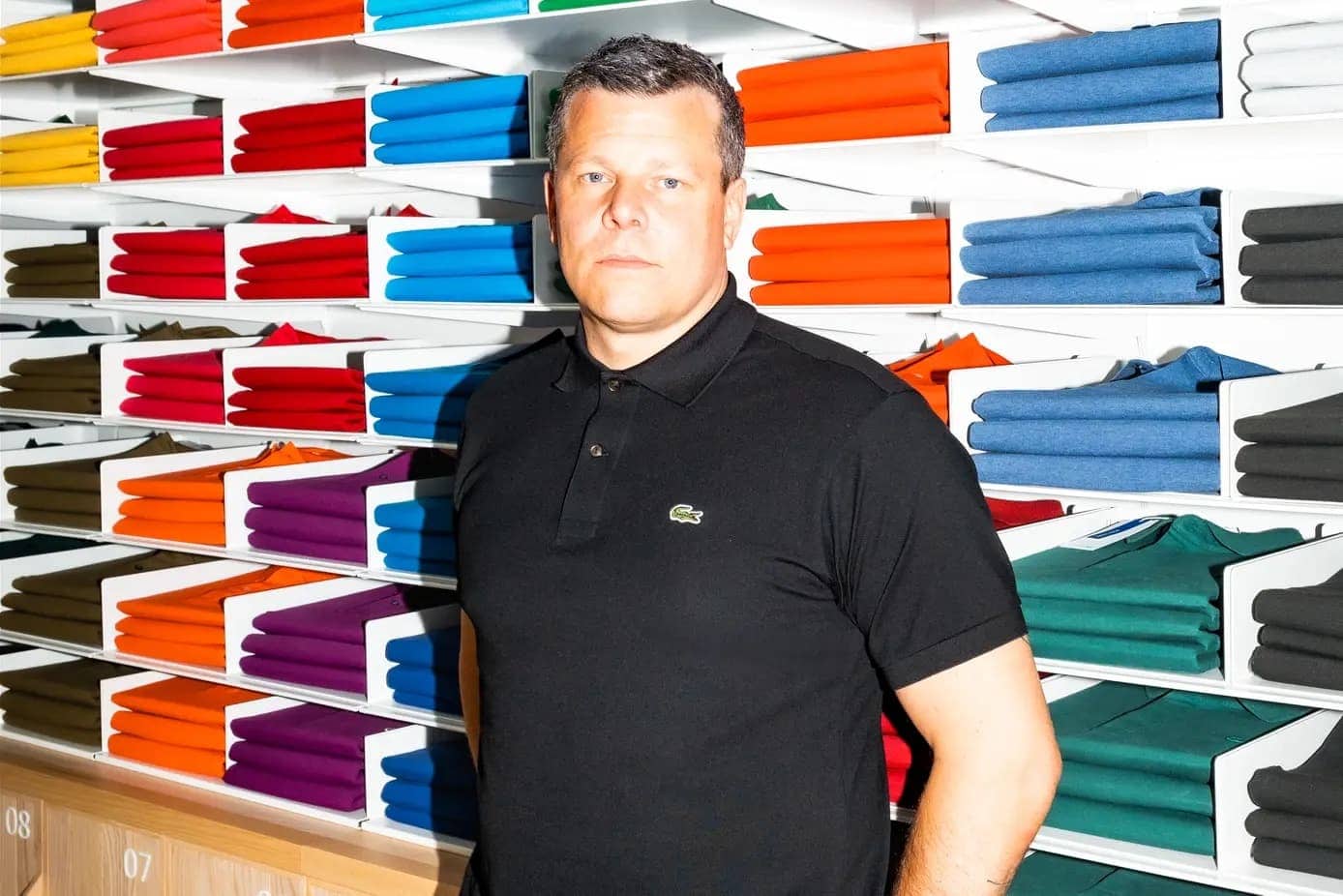 Lacoste Announced Christoph Weller as CEO for the Central and Northern Europe
Lacoste announced the appointment of Christoph Weller as the Chief Executive for the Central and Northern Europe region.
Weller will be taking over from Marcus Meyer. Weller will be responsible for overseeing operations in Germany, Austria, Switzerland, Denmark, Sweden, Norway, and Finland.
Weller previously worked at Geox Germany, where he held various roles since 2015, including a two-year tenure as Managing Director for the DACH area.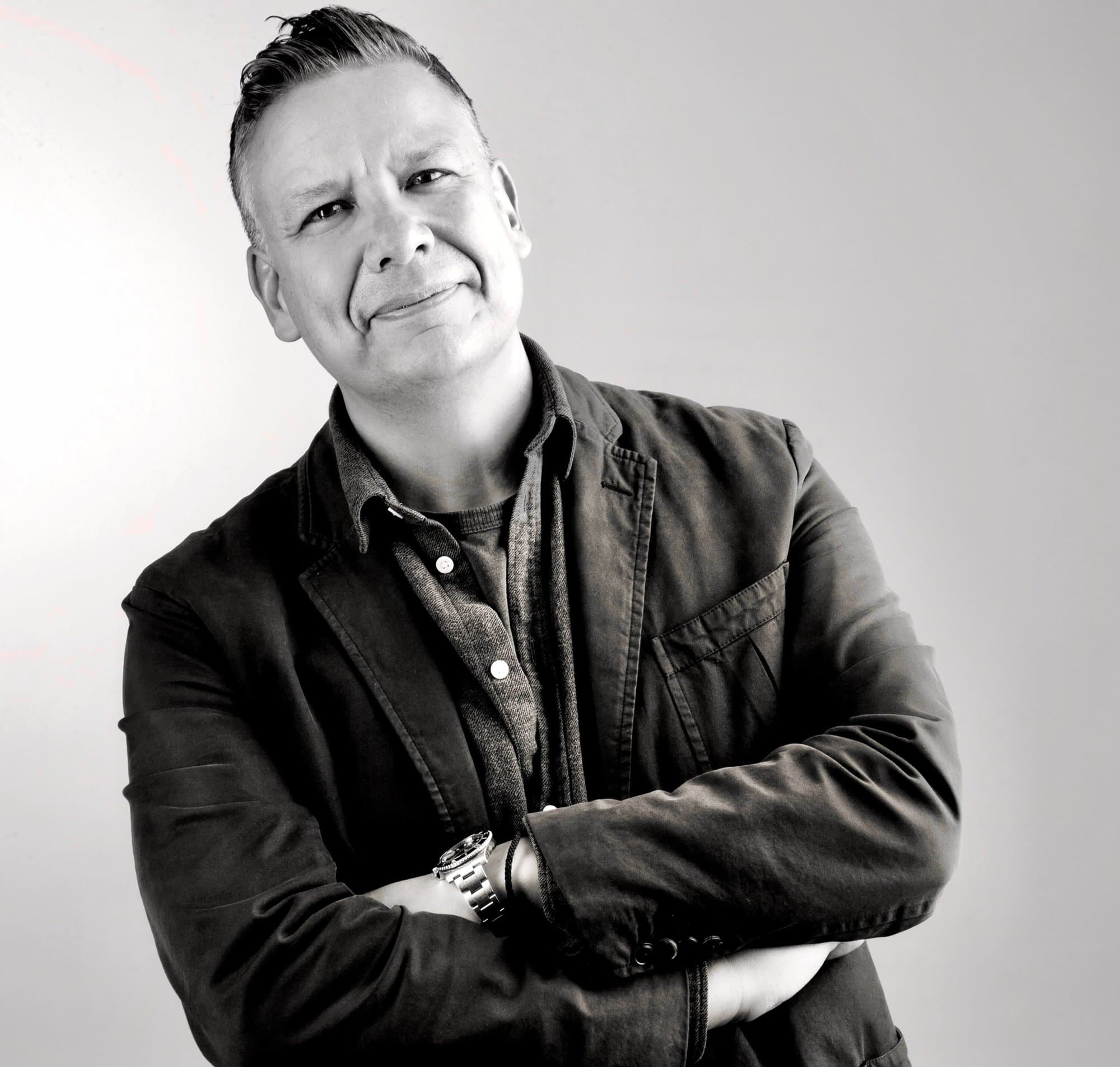 John Lewis Partnership Announced Will Kernan as Non-Executive Director to the Partnership Board
John Lewis Partnership appointed Will Kernan as a Non-Executive Director of the Partnership Board, with effect from 12 September 2023.
Will succeeds Nish Kankiwala, who assumed the role of the Partnership's Chief Executive Officer in March 2023, after serving as a Non-Executive Director on the Partnership Board for two years.
With a wealth of experience in the retail industry, Will has held several leadership positions. He most recently served as the CEO of River Island, before which he led the transformation and merger of Wiggle Chain Reaction Group, an online cycling and tri-sports specialist business, as its CEO.
Prior to joining Wiggle, he spent five years as the CEO of The White Company, and had a thirteen-year tenure at New Look, during which he assumed various roles ranging from Group Financial Director to Group Trading Director, COO, and ultimately Group Managing Director. Will is currently chairman of interiors brand, Neptune.
Sharon White, Chairman of the John Lewis Partnership, said, "I'm delighted to welcome Will as the newest member of our Partnership Board. We're fortunate to have his extensive experience and expertise, which will play a significant role in our ongoing transformation. As well as his outstanding retail experience Will brings real interest and support for the Partnership model."
Will joins the Partnership Board's independent Non-Executive Directors, Rita Clifton CBE who serves as Deputy Chairman; and Nicky Dulieu who is also Chair of the Audit and Risk Committee.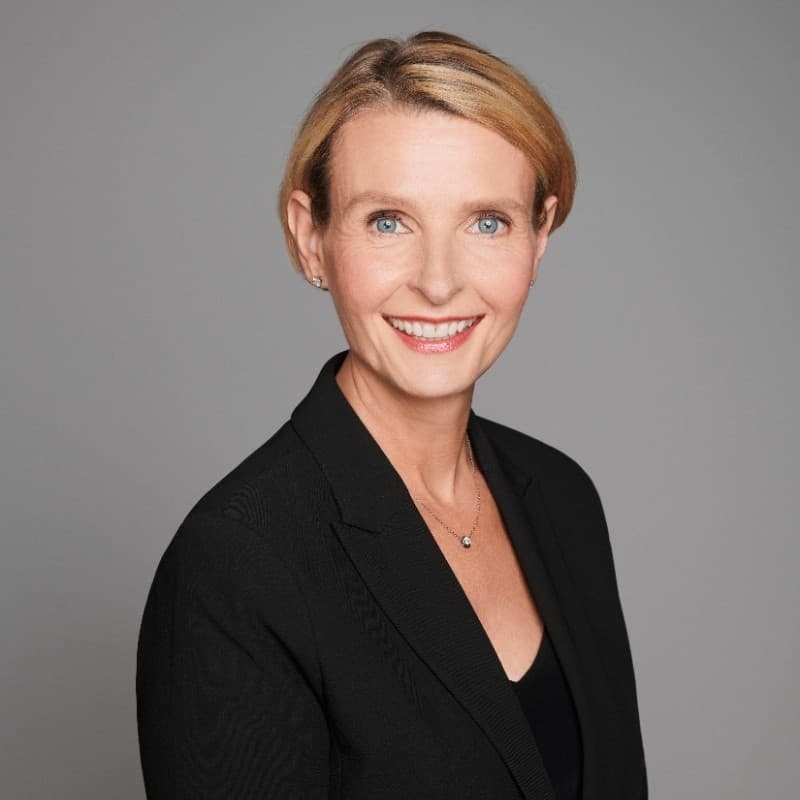 Iconic Apparel Brands Ann Taylor, LOFT and Talbots Come Together as KnitWell Group
Sycamore Partners, a private equity firm specializing in consumer, distribution, and retail-related investments, announced the formation of KnitWell Group ("KnitWell"), a new holding company comprising industry-leading apparel brands Ann Taylor, LOFT, and Talbots. Together, these brands generate more than $3 billion in annual sales. The Company will also continue to provide oversight and shared services to Lane Bryant, a leading plus-size women's apparel brand. Together, these brands position KnitWell as one of the largest specialty apparel companies in the United States.
KnitWell's name reflects the Company's core belief that each strong brand is distinctive, but when put together they are a powerhouse retail organization dedicated to meeting customers where they are in their journey.
Lizanne Kindler, current Chief Executive Officer of Talbots, will lead KnitWell Group as Executive Chair and Chief Executive Officer. She is joined in the Office of the Executive Chair by a seasoned team of retail executives, and further supported by senior leaders at each of the brands – all of whom are dedicated to the unique needs of their customers.
"KnitWell is a collection of powerful brands that, in aggregate, have been providing customers with the fashions they want for nearly 300 years," said Ms. Kindler. "Brands are propelled by a deep and meaningful connection with the customers they serve, and that is where we start and end each day. With that as our North Star, we know that this new structure will support our efforts to unite brands and people by providing greater resources and capabilities, economies of scale, and enhanced value. We are excited about the opportunities ahead and grateful for our more than 30,000 associates for being part of this next chapter."
Stefan Kaluzny, Managing Director of Sycamore Partners, added, "Lizanne and the team have done an incredible job over the last decade reviving and growing these iconic American brands, first Talbots and most recently Ann Taylor and LOFT. The consistent and focused approach, which leverages the replicable playbook this team has developed, is laying the foundation of success not only for the brands currently part of the KnitWell portfolio, but also for potential future brands. We look forward to our continued partnership with Lizanne and the entire team."
---