---

Vince Holding Corp. Announced CFO Transition Plan, David Stefko to retire & Amy Levy to be named CFO
Vince Holding Corp. announced that David Stefko, Chief Financial Officer, has decided to retire, and will step down as Chief Financial Officer effective February 10, 2023. Amy Levy, Vince's Senior Vice President, Financial Planning & Analysis and Investor Relations will succeed Mr. Stefko as Chief Financial Officer who will remain with the Company in an advisor role to provide guidance and ensure a smooth transition through May 2023.
Jack Schwefel, Chief Executive Officer, commented, "Dave has been a trusted partner and pivotal leader for Vince over the past eight years. Prior to my joining, he was instrumental in leading the organization as interim CEO, and his contributions beyond that have been many. He has helped to transform our business and grow the Vince brand while developing a strong team of experienced leaders. We appreciate his continued support and guidance, and wish him all the best in his retirement."
Mr. Schwefel, continued, "I am also very pleased to announce the appointment of Amy Levy to the Chief Financial Officer role. Amy has been an integral part of our leadership team since joining Vince. She has worked closely with Dave during her tenure, and together they have established a strong finance department. I am confident that together with our talented teams, Amy will continue to be instrumental in delivering on our key strategies. I look forward to working with her more closely going forward."
Mr. Stefko, added, "It has been a privilege to be a part of the Vince team and to work with such an amazing group of talented individuals for the last eight years. Amy is well qualified to lead Vince's finance organization into its next chapter, and I look forward to following the Company's success in the years ahead."
"I am honored to take on this new role and expanded responsibility for Vince. Under Dave's leadership we have built a strong finance organization, and I look forward to continuing to deliver against our objectives while returning value to all of our stakeholders," commented Ms. Levy.
Amy Levy is a tenured and senior member of the Vince leadership team. As Senior Vice President of Finance, she oversees multiple functions including Treasury, FP&A, Investor Relations and all facets of Retail, Wholesale and Corporate Planning as well as plays a pivotal role with the Company's accounting organization. Prior to joining Vince in 2016, Ms. Levy served as a senior member of the finance team at Michael Kors where she held various responsibilities within the Corporate Financial Planning & Analysis function. She also previously served on the finance team at ESPRIT. Ms. Levy holds a B.S. in Finance from Lehigh University.
Louis Vuitton Announced Jackson Wang Brand Ambassador
Louis Vuitton announced that the world-renowned singer will be joining as new House Ambassador.
Levi Strauss & Co. Announced New Chief Digital Officer
Levi Strauss & Co. announced that Jason Gowans has been named senior vice president and chief digital officer for LS&Co., effective February 6. In this new role within the company, Gowans will be focused on bringing together LS&Co.'s engineering, data, AI and digital product management to spearhead digital efforts both for ecommerce and the digital go-to-market. He will report to Michelle Gass, president, LS&Co., and will sit on the executive leadership team (ELT).
"Jason is a seasoned leader with a proven track record and expertise in creating digital experiences that delight consumers, and I have no doubt that he will help us accelerate our strategies to digitally transform the company and be direct-to-consumer (DTC) first," said Chip Bergh, president and chief executive officer at Levi Strauss & Co. "Jason's deep knowledge of data science, combined with his strong digital expertise, will help us digitally transform all parts of our business — from supply chain to marketing to ecommerce — and accelerate our growth."
Last year, LS&Co. announced how it plans to continue to grow the business, with digital being a main component. The appointment of a chief digital officer is key to managing the company's primary growth drivers, including DTC revenue increases coming from productivity, service, loyalty and ecommerce acceleration.
Gowans joins the company from Nordstrom, where he spent the past 10 years in a variety of marketing, data science and digital roles, serving most recently as senior vice president of Digital Commerce, leading the growth of Nordstrom's digital business on Nordstrom.com and NordstromRack.com. Before that, he was senior vice president of data science and analytics, leading data science and analytics for the company across all functional areas, including marketing, digital, merchandising and supply chain.
"I am excited to join Levi Strauss & Co. and build upon the success of the team's direct-to-consumer efforts to date," Gowans said. "With such an iconic brand and millions of consumers worldwide already shopping Levi.com, there's a clear opportunity to accelerate the profitable growth of the DTC business and focus on key areas of the company where data science can make an impact."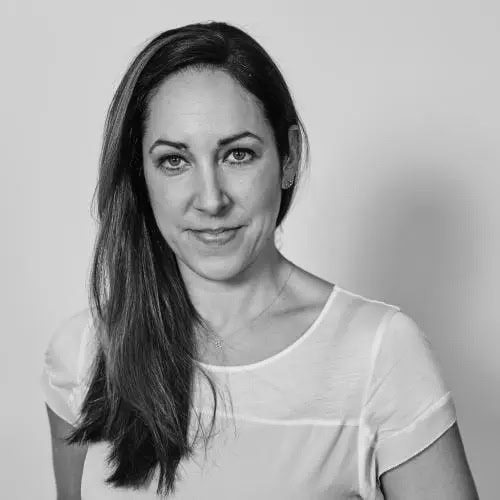 Eco-Age Appointed Harriet Vocking New CEO
Eco-Age, an eco-consultancy founded by Livia Firth, announced a new chief executive officer. Harriet Vocking will be the new CEO replacing Simon Whitehouse. Vocking has been with Eco-Age for 10 years with a previous role at the company as chief strategy officer.
Harriet Vocking per Linked In, "For the past ten years we have been pushing the sustainability agenda forwards and working with our clients to create strategic Future Fit solutions that enable long term business strategies (whilst ensuring short term results). Our approach is different as we are not looking to tick a box or just make sure an ESG report is published. Our role is to make sure that not only our clients have a real view of the impacts of their business and a road map for the future but to ensure that their narratives are transparent, honest and do not fall into the greenwash trap. Then we couple that with our strategic activations which show that sustainability can be creative and exciting! That's why we are so proud of what we do and I could not be prouder of the team of incredibly talented individuals who are pushing this agenda forwards – they are Eco-Age and together we can make a difference!"
10 Magazine to Launch U.S. Edition with Dora Fung named Editor in Chief
10 Magazine, the London-based independent fashion publication, will launch 10 Magazine USA in Sept 2023. The content will be distributed across a global multi-channel network with a focus on print, digital, video and all social platforms. The 10 Magazine USA team will be led by Dora Fung as its Editor in Chief.
"Since the very beginning of 10 Magazine it has been a dream to launch 10 USA – it's the most exciting luxury market in the world. The success of 10 Magazine Australia, with Editor in Chief, Alison Veness, paved the way for this latest addition to the 10 stable. I've known Dora Fung for almost two decades and am totally inspired by her energy, work ethic, creativity and commitment to the 10 ethos. Working with Dora Fung and her talented team, opens 10 Magazine up to a truly global audience." – Sophia Neophitou-Apostolou, Founder & Global Editor in Chief, 10 Magazine.
"I have known Sophia for over 18 years and have respected her even longer! When the opportunity came up to work on 10 USA with her and her amazing team in London, I had no hesitation. I am thrilled and honored for this chance to show the US market our 10 universe." – Dora Fung, US Editor in Chief.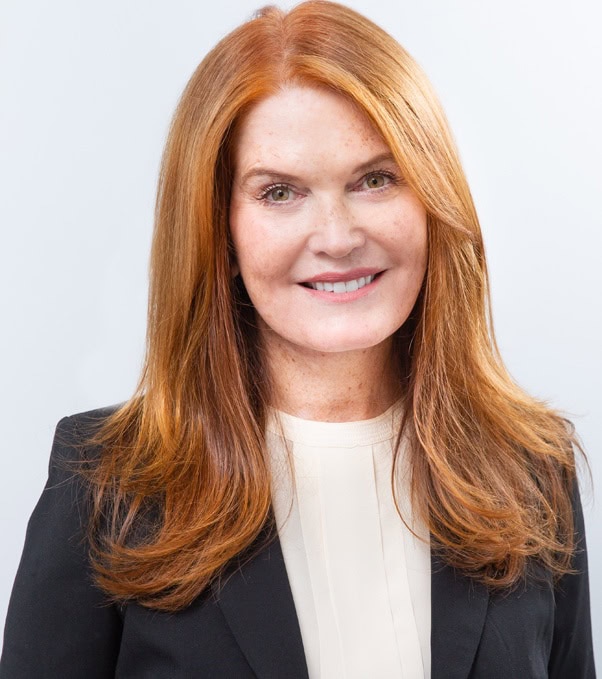 The Row Announced Trish Donnelly President
The Row has appointed Trish Donnelly as president.
Previously, Donnelly served as CEO of PVH Americas & Calvin KleinGlobal, where she was responsible for the Calvin Klein and Tommy Hilfiger businesses in the Americas and for the global Calvin Klein brand.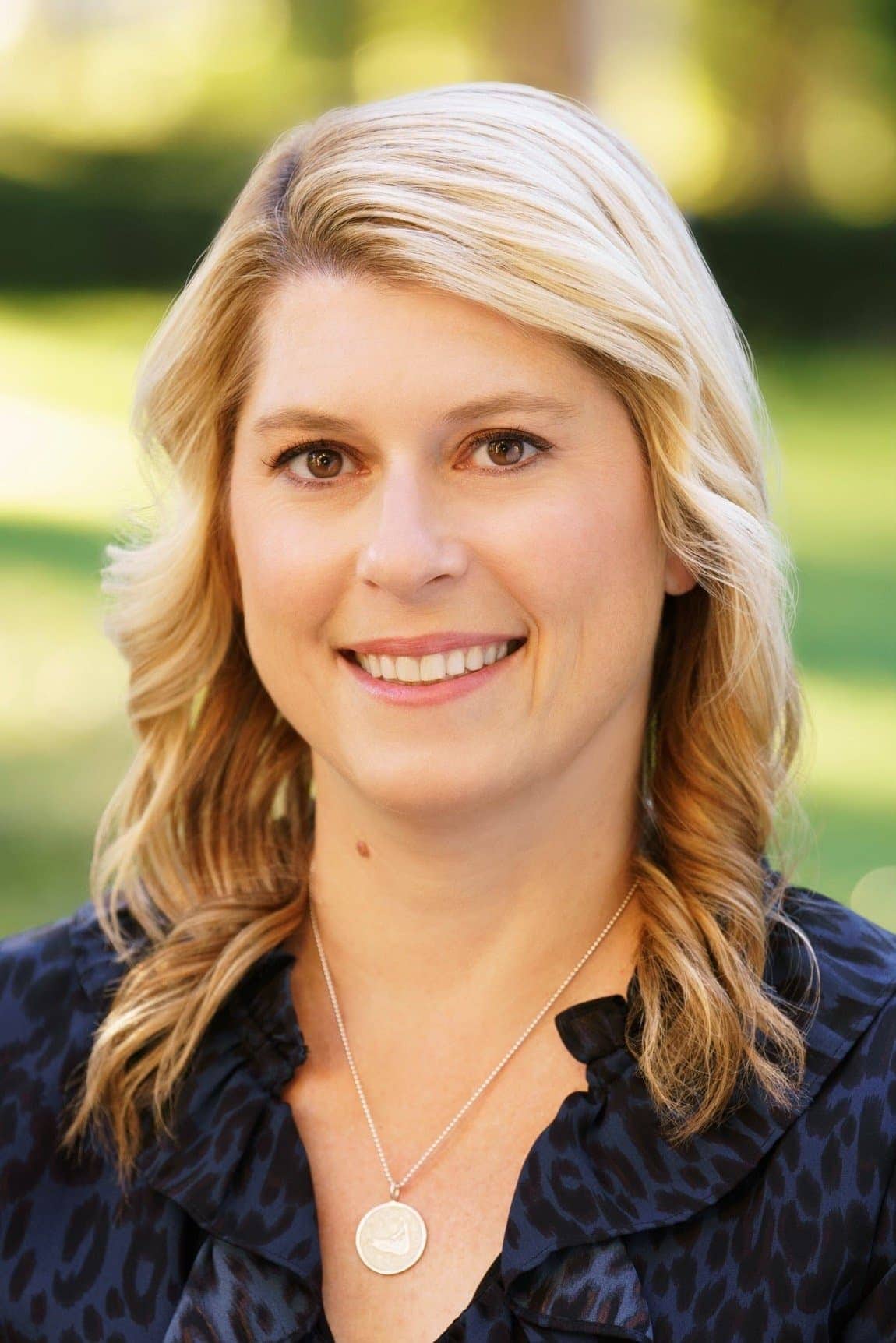 Authentic Brands Group Appoints Jessica Holscott as Chief Financial Officer
Authentic Brands Group announced the appointment of Jessica Holscott as Chief Financial Officer. Holscott succeeds Kevin Clarke, founding partner and longtime company leader, as he assumes a new position as Executive Vice Chairman.
Holscott joins Authentic from Warner Media, where she served as Executive Vice President and Chief Financial Officer of Studios and Networks. With deep roots in the entertainment industry and blue-chip consumer companies, Holscott brings a wealth of experience and knowledge in financial management, strategic planning, operations and mergers and acquisitions. Prior to joining Warner Media, Holscott held several leadership roles, including Executive Vice President and CFO at HBO, Senior Vice President – Investor Relations and Merger Planning Leader at Warner Media and CFO GE Asset Management at GE Capital.
In her new role, Holscott will lead Authentic's Finance teams and partner with Founder, Chairman and CEO Jamie Salter and executive leadership to drive sustainable, long-term value creation through financial strategy and fiscal performance. She will interface closely with the company's investors, audit committee, lenders and other important external constituents. Holscott will be based in Authentic's New York City headquarters and report directly to Salter.
"We are thrilled to welcome Jessica to Authentic," Salter said. "Jessica has a proven track record of driving revenue and profitability at scale with the industry's most formidable companies. Her financial acumen, strategic mindset and operational experience will be a valuable asset as we continue to grow our portfolio and drive business around the world."
"I am excited to join the Authentic team and enhance the company's strategic expansion and growth plans," said Holscott. "Authentic has a strong market position with significant global opportunities. I look forward to working with Jamie, the executive group and the Finance team in their collective efforts to execute market-specific initiatives and enhance value for all shareholders."
Jessica succeeds Kevin Clarke, who takes on a new role at Authentic as Executive Vice Chairman. Clarke joined the company shortly after it was founded by Salter in 2010. Bringing with him more than 20 years of financial training and expertise, Clarke helped to establish a capital-light, high-margin business model that continues to serve as the foundation of the company today. As Executive Vice Chairman, Clarke will continue to partner closely with Salter, the board and Authentic's leadership team on new acquisitions and strategic business matters.
"On behalf of the entire Authentic family, I want to thank Kevin for his countless contributions throughout his 12 years as CFO of the organization," Salter added. "A devoted and strategic leader, Kevin has been instrumental in the evolution of the Authentic platform, including several transformative acquisitions and private equity partnerships that were made possible by our financial discipline. I look forward to working with Kevin in his new capacity as Executive Vice Chairman and am confident that we are handing over the CFO reins to a strong successor."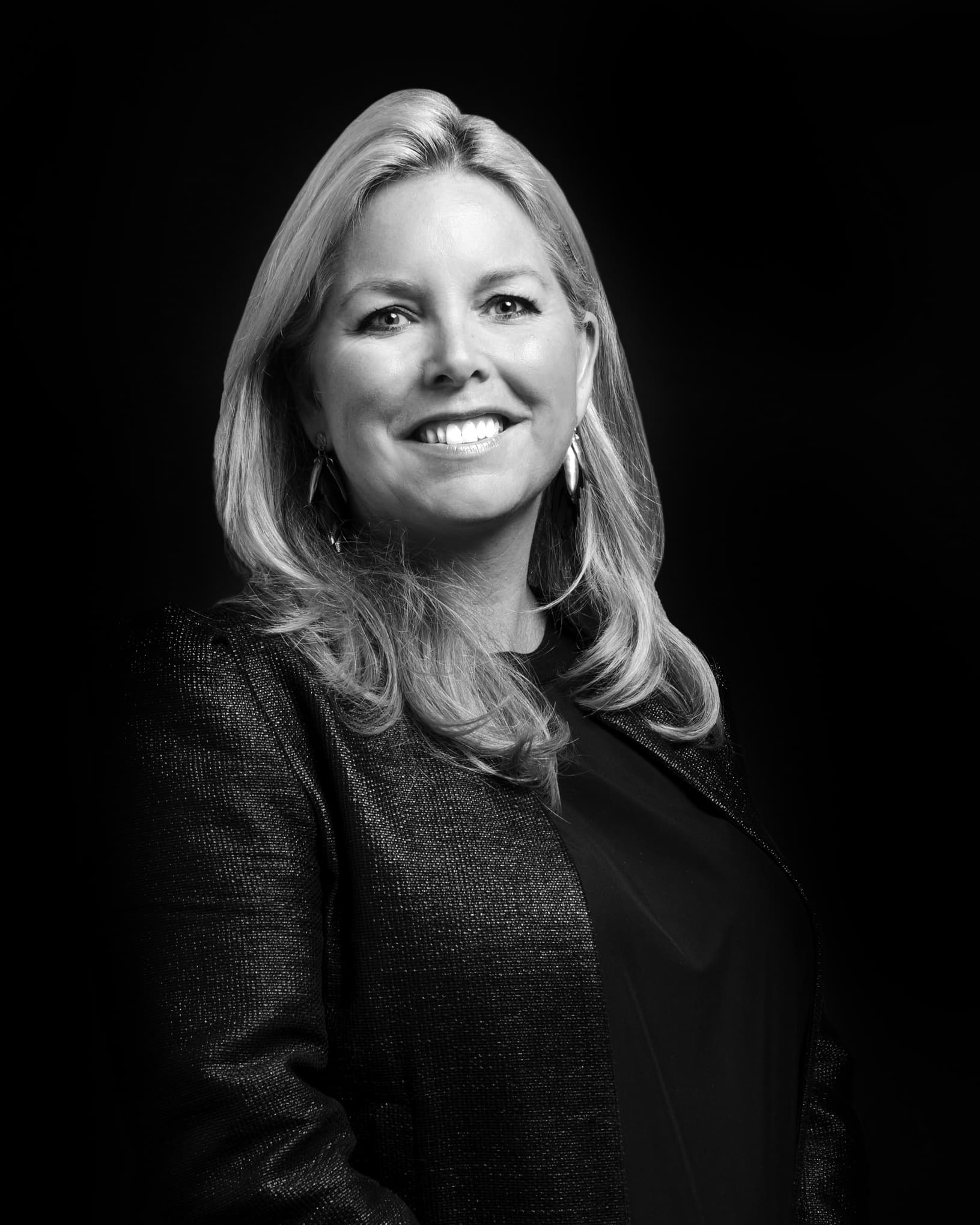 Ulta Beauty Announced Michelle Crossan-Mattos as New Chief Marketing Officer
Ulta Beauty announced Michelle Crossan-Matos to the executive team as Chief Marketing Officer. In her role, Michelle will lead an expansive roster of marketing and communications functions.
"I am beyond thrilled to announce that I am joining Ulta Beauty as their Chief Marketing officer. This is a poignant moment for me, as it has always been a dream of mine to return back to the Beauty Care industry and there is no better way than doing that, than joining the largest U.S. beauty retailer with over 1,300 retail stores across the US." – Michelle Crossan-Matos stated on LinkedIn.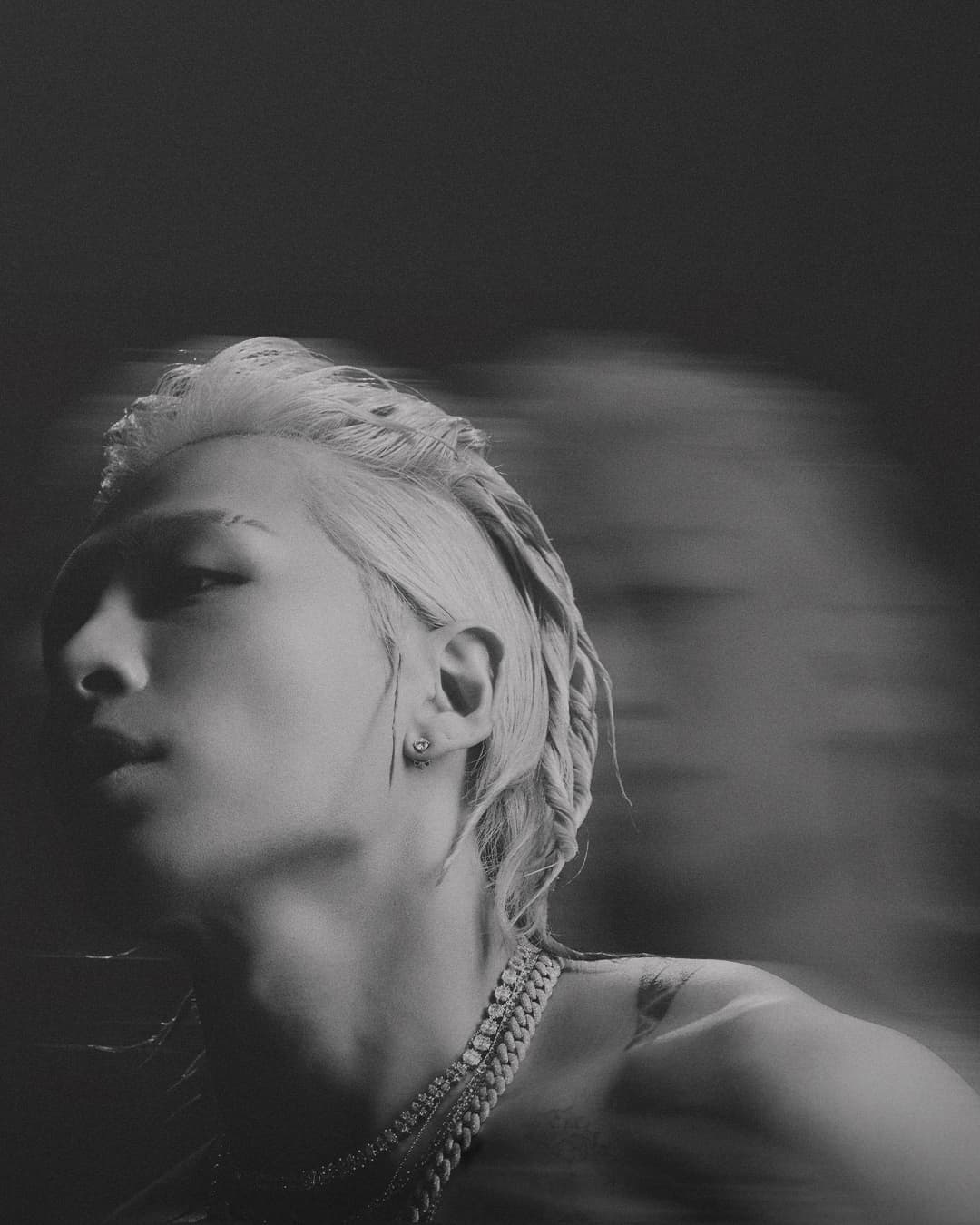 Givenchy Announced Taeyang 2023 Global Ambassador
Givenchy announced artist Taeyang of the K-Pop band Big Bang as its first male ambassador from South Korea.
In a statement Williams stated, "Taeyang is an inspiring artist — a music pioneer with an authentic, barrier-breaking way of expressing his own personal style, which fits perfectly with today's Givenchy aesthetic."
Taeyang said, "I am grateful to be able to start this new chapter of my life with Givenchy. It holds a special meaning to me, as Givenchy is a brand that has inspired me in many ways over the years. Matthew has also been a leader in both fashion and culture for many years. I look forward to the exciting ways to collaborate with Givenchy through this partnership."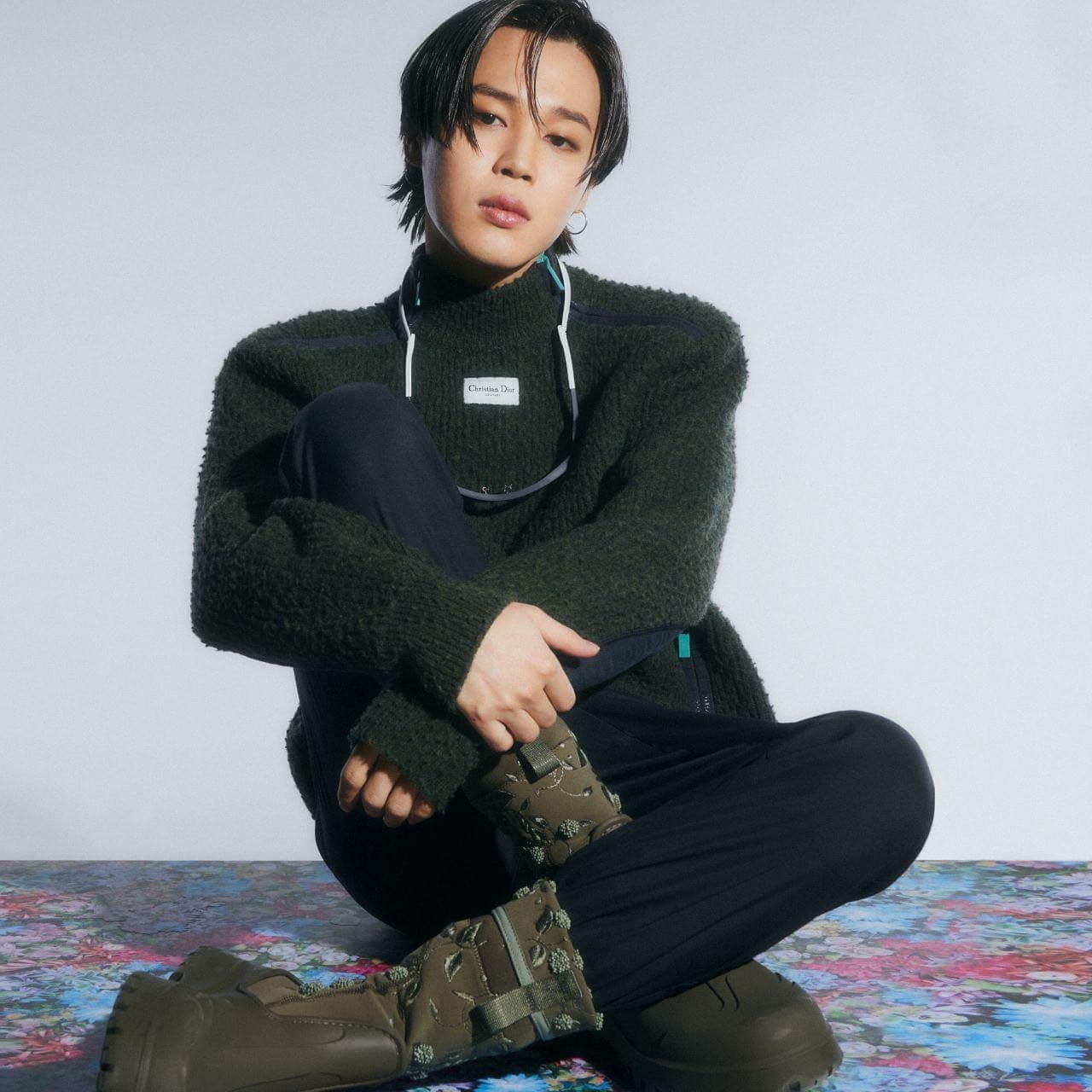 Dior Announced Jimin Global Brand Ambassador
Dior Announced BTS Star Jimin as a Global Brand Ambassador.
Announcing the partnership on social media, "In his role as new global ambassador, Jimin exemplifies the timeless spirit and singularity of Dior with this exciting partnership. As he continues a bond created in 2019 with Mr. Kim Jones, who designed BTS stage looks, the singer solidifies his friendship with the House more than ever."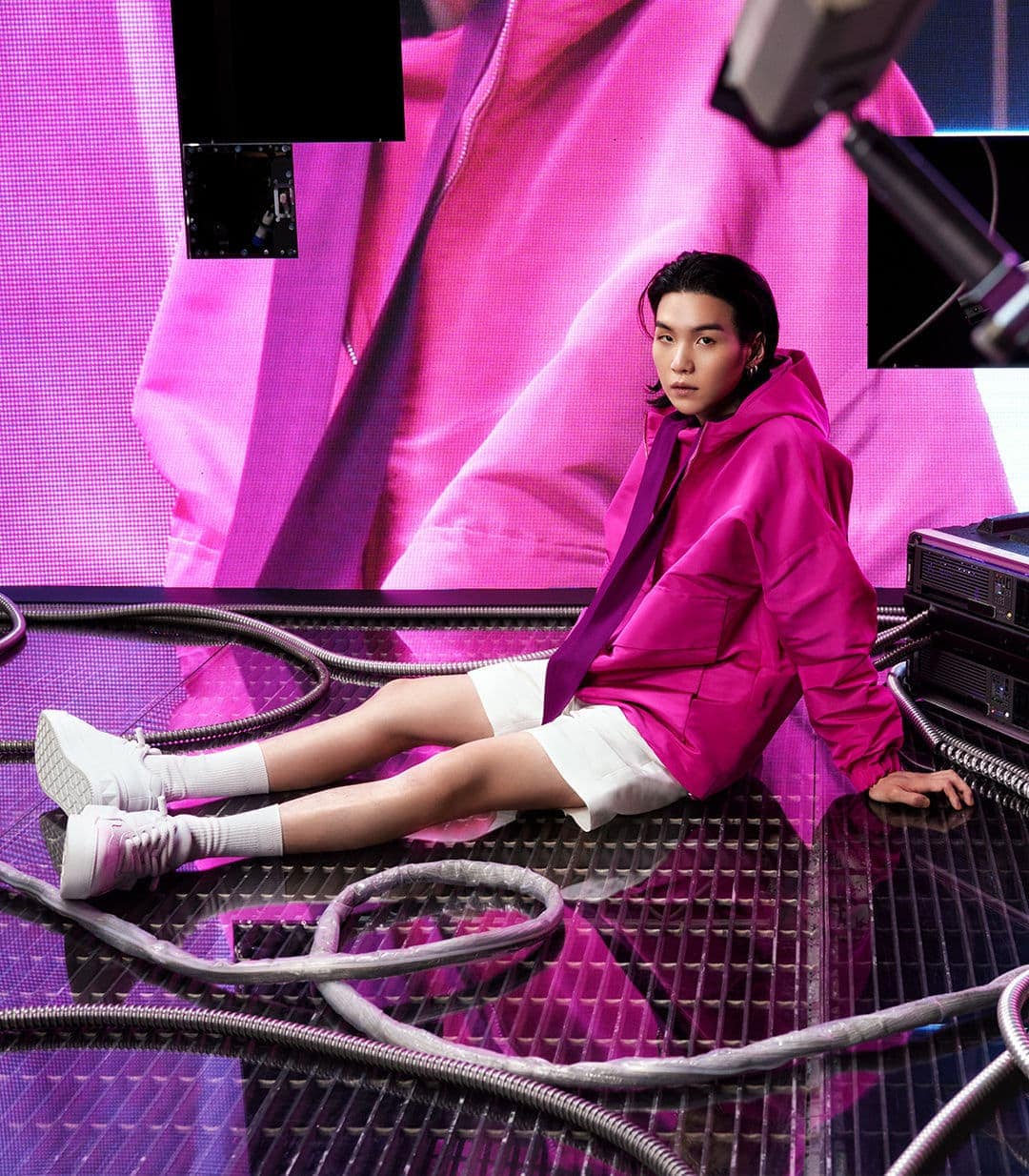 Valentino Announced Suga From BTS as Brand Ambassador
Suga of 21st century pop icons BTS is the new Valentino brand ambassador, pursuing in the quest of authenticity and individuality, by scouting personas, who embody the Maison values.
Suga has created his own style as a rapper, songwriter, producer and performer, while being a member of the global pop icons BTS. His unique style and music world is a way to convey values that lead to a change. He is sometimes under the stage name of Agust D. has the capacity to express all the values of the brand and embodies the identity values of a generation he speaks for in his spontaneous and contemporary way.
Suga will also be the face of the 'Maison Valentino Essentials' campaign.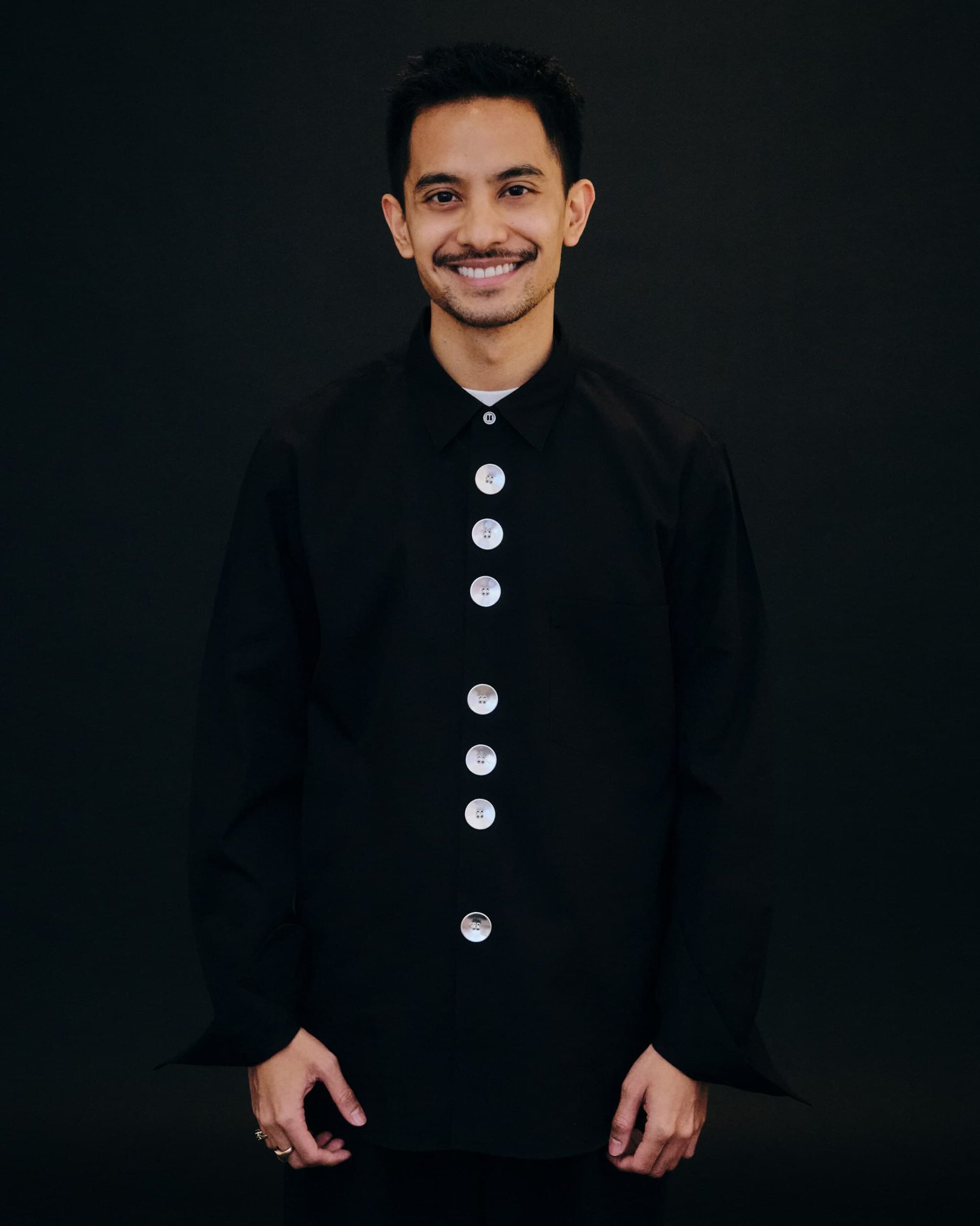 Neiman Marcus Appoints Chief Brand Officer and Chief Retail Officer
Neiman Marcus Group announced Nabil Aliffi joining the company as Chief Brand Officer and Stefanie Tsen Ward's promotion to Chief Retail Officer. Both are newly created roles that report to Ryan Ross, President of Neiman Marcus Brand, who joined the company in August.
The roles accelerate NMG's growth strategy to Revolutionize Luxury Experiences. They join the Neiman Marcus brand leadership team responsible for guiding the expression of the brand and transforming the customer experience.
"Neiman Marcus is the leading integrated luxury retailer in the U.S., recently achieving tremendous transformation," said Ryan Ross. "These strategic roles will further define the magic of the iconic brand by driving areas that directly impact our customer and fuel our growth."
Nabil will ignite the unique expression of the retailer and its 2,000+ brand partners through extraordinary omni-channel experiences found only at Neiman Marcus. As the creative force for the brand, he will elevate its customer touchpoints and bring a cohesive voice. This team will draw inspiration from Neiman Marcus' rich history while driving innovation, strengthening the legacy retailer's positioning.
Previously Global Chief Creative Officer of Soho House & Co, Nabil was responsible for leading the creative vision, services and digital membership offering. He also held leadership positions at Selfridges and Urban Outfitters after co-founding Vulture Magazine.
"Nabil is a creative visionary who brings a unique perspective in making Neiman Marcus a luxury lifestyle destination," Ryan Ross continued. "He knows our customer and how to create a platform for loyal engagement across channels."
Stefanie Tsen Ward, Chief Retail Officer, is responsible for activating the extraordinary across the brand's 36 stores, partnering closely with Nabil to bring our brand vision and experience to life. She will continue to accelerate the company's integrated retail strategy, enabling 3,500+ selling associates to offer the unparalleled customer service the brand is known for.
She has meaningfully innovated the customer experience throughout her tenure at Neiman Marcus, which began in 2018 following successful omni-channel leadership at various retailers. Her leadership contributed to 70 percent of NMG stores in FY22 reaching their highest revenue in over a decade.
"Stefanie was instrumental in leading the development of our remote selling capabilities, powered by our proprietary CONNECT technology," Ryan Rossexplained. "She creates unequivocal, customer-centric retail experiences and inspires our selling associates to engage in new and innovative ways."
These appointments are made as the company continues to make strategic investments across key areas of the business including technology, stores and supply chain to drive the integrated retail model. The luxury retailer has committed to making a $200 million strategic investment in stores over three years. The retail transformation will create unique brand experiences throughout stores, add new spaces for style advisors to inspire customers and provide entertaining food and beverage concepts that make Neiman Marcus a lifestyle destination for the true luxury customer. The retailer is also elevating its digital experience, including significant updates made recently to the Neiman Marcus app.
This marks the next step in Ryan's goal of driving profitable and sustainable financial performance while Making Life Extraordinary for Neiman Marcus' luxury customers, brand partners and associates.
Elizabeth Binder Announced Chief Merchandising Officer at Lululemon
Canadian athleticwear company Lululemon announced Elizabeth Binder as chief merchandising officer, a newly created role. Binder will be based in Vancouver and will report to Sun Choe, chief product officer.
"Throughout her career, Liz has proven her ability to bring teams together through times of immense acceleration and business expansion and lead with clarity and vision," said Choe. "Liz's proven leadership coupled with an astute understanding of consumer needs will help accelerate and scale all that is possible from a product, design and distribution standpoint."
Christian Wijnants Announced Artistic Director at Maison Ullens
Maison Ullens announced the appointment of Christian Wijnants as its new Artistic Director.
Born in Brussels, Christian Wijnants moved to Antwerp in 1996 to study fashion design at the Royal Academy of Fine Arts. After graduation, he presented his collection at the prestigious Festival d'Hyères and was awarded the Grand Prix. He started his career in Paris at Dries Van Noten, then he launched his eponymous label in 2003.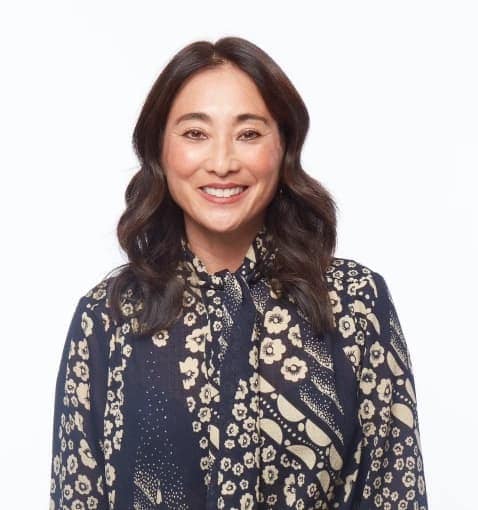 Sophia Hwang-Judiesch to Succeed Iain Nairn as President of The Bay; Nairn to Retire this Month
The Bay today announced that Iain Nairn, President and CEO of The Bay will retire in January 2023. Sophia Hwang-Judiesch has been appointed President of The Bay and Hudson's Bay, comprising both the store and digital businesses. Hwang-Judiesch was appointed President of Hudson's Bay in September, 2022, leading the Hudson's Bay store organization, including the execution of the company's in-store digital selling transformation, customer experience and store optimization strategy.
Nairn's retirement culminates a 46-year career in retailing. Since joining The Bay, he oversaw a digital transformation of the business, including the launch of Marketplace, which brought more than 900 new sellers to thebay.com. He also launched Hudson's Bay Foundation Charter for Change, and significantly advanced The Bay's Truth & Reconciliation work, meeting with communities and building relationships with Indigenous organizations.
"It has been an honour leading The Bay and I am incredibly grateful to the associates that are the engine of The Bay organization. We have achieved some monumental wins together and I know there are many great things yet to come for this iconic retailer."
Richard Baker, Governor and Executive Chairman of HBC, said "We thank Iain for his tremendous contributions to The Bay as we continue to deliver exciting and relevant experiences for the Canadian customer. As Sophia takes the reins, I'm confident her strategic and operational leadership will help drive performance, grow market share and elevate the customer journey even further."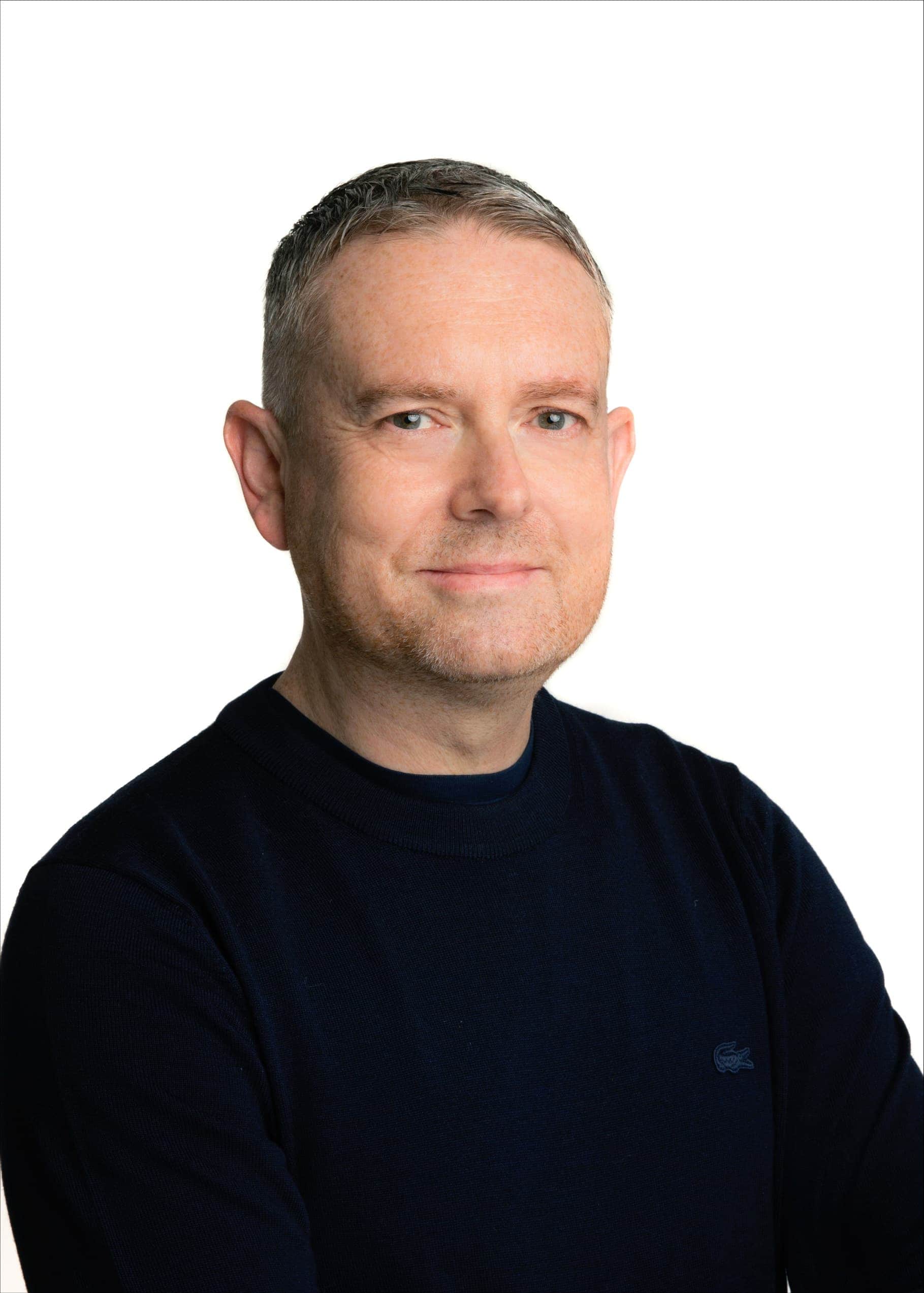 Lacoste Announced Jamie Givens as CEO, North and Central America
Lacoste has announced Jamie Givens as chief executive officer of North and Central America. Givens succeeds Robert Aldrich who left the company. Givens has been CEO of Lacoste U.K. since 2018.
Stitch Fix announced Elizabeth Spaulding will step down as Chief Executive Officer; Founder and Chairperson of the Board Katrina Lake to become interim Chief Executive Officer
Stitch Fix, Inc. announced that Elizabeth Spaulding stepped down as Chief Executive Officer and as a member of the Board of Directors, effective January 5, 2023.
"Stitch Fix continues to embark on an ambitious transformation and in the immediate term, the focus for the team is squarely on creating a leaner, more nimble organization to set the company up for a return to profitability. First as president and then as CEO, it has been a privilege to lead in an unprecedented time, and to chart the course for the future with the Stitch Fix team. It is now time for a new leader to help support the next phase. With that context, the Board and I have made the difficult decision that I will step down as CEO." Ms. Spaulding said. "I am proud of the new leadership team we have built, the evolution in culture we've created, and the products we've shipped. More than anything, it is a privilege to serve our clients and create many delightful moments in their lives."
Founder and former Chief Executive Officer Katrina Lake has been named Chief Executive Officer, also effective January 5, 2023, to serve in an interim capacity for six months or until her successor is appointed, unless otherwise agreed by Ms. Lake and the Board of Directors.
"I look forward to stepping back in to lead the business and working closely with the Board of Directors to identify a successor going forward," Ms. Lake said. "My fellow Board members and I thank Elizabeth for her service to Stitch Fix, especially during the challenges of the last couple years. We wish her the best."
Louise Trotter Exits Lacoste
British creative director Louise Trotter leaves Lacoste.
On Instagram, Louise Trotter wrote:
It's time to say goodbye!
To all those who have supported me on this brilliant journey: the team at Troyes; Lacoste Archive; Lacoste teams; my collaborators; friends, and loyal fans of the house I send my heartfelt thanks.
I leave with the deepest gratitude to my creative team, for without you, there would be no me. The studio became our creative home, and your passion and inspiration allowed us to dream 'big dreams'. I hope you continue to flourish.
Finally, I feel the most honored to have served the legacy of René Lacoste, whose sporting values I will carry with me.
Without style, playing and winning is not enough.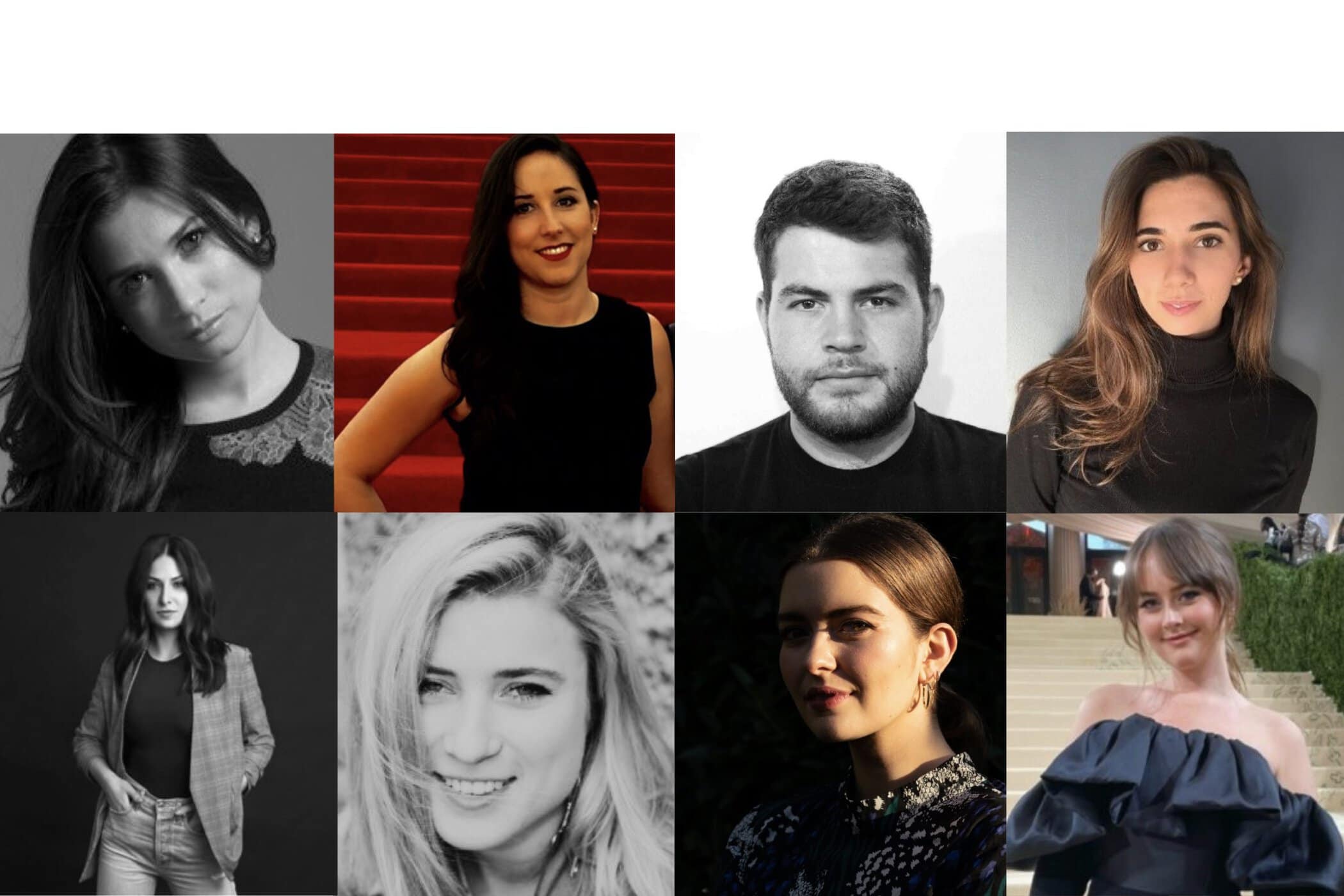 KCD Global Promotions
KCD is pleased to announce our recent global promotions.
Aline Dandrieux
VP, Media Relations, Paris
Bryn Poulos
VP, Media Relations, New York
Andria Arizmendi
Guest Experience and Media Relations Director, New York
Bernardo Rossi
Director of Design, Creative Group, New York
Sofi Corti Maderna
Director, Digital, New York
Kelly Presperin
Senior Producer, Creative Group, New York
Charlotte Waldelof
Senior Publicist, Media Relations, Paris
Claire Frémont
Publicist, Media Relations, Paris
Claire Kelly
Publicist, Media Relations, New York
Sarah Smith
Publicist, Media Relations, New York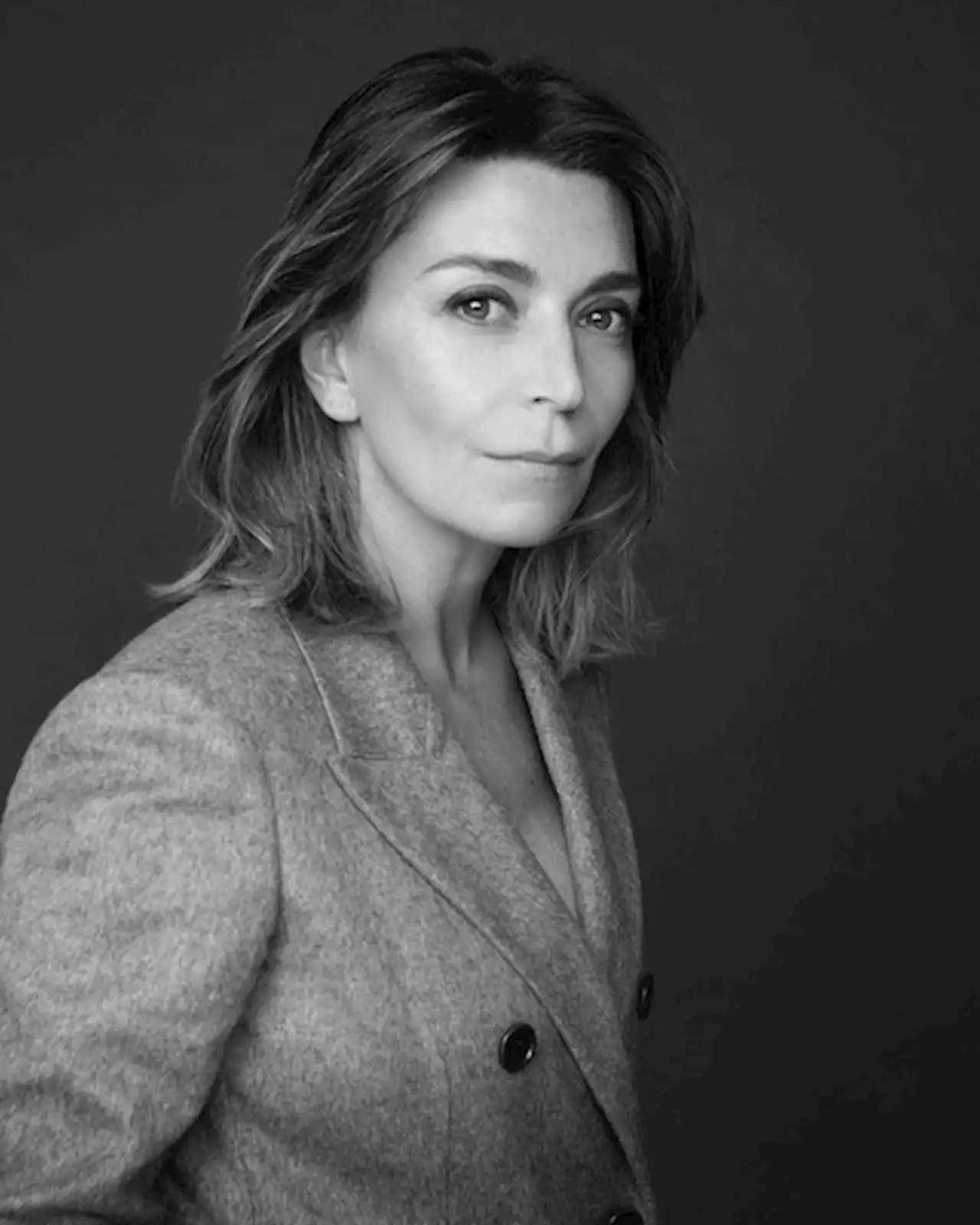 Simona Clemenza Joins DKNY as President
Simona Clemenza was appointed president of DKNY Europe to lead the international expansion of the brand in Europe.
---