---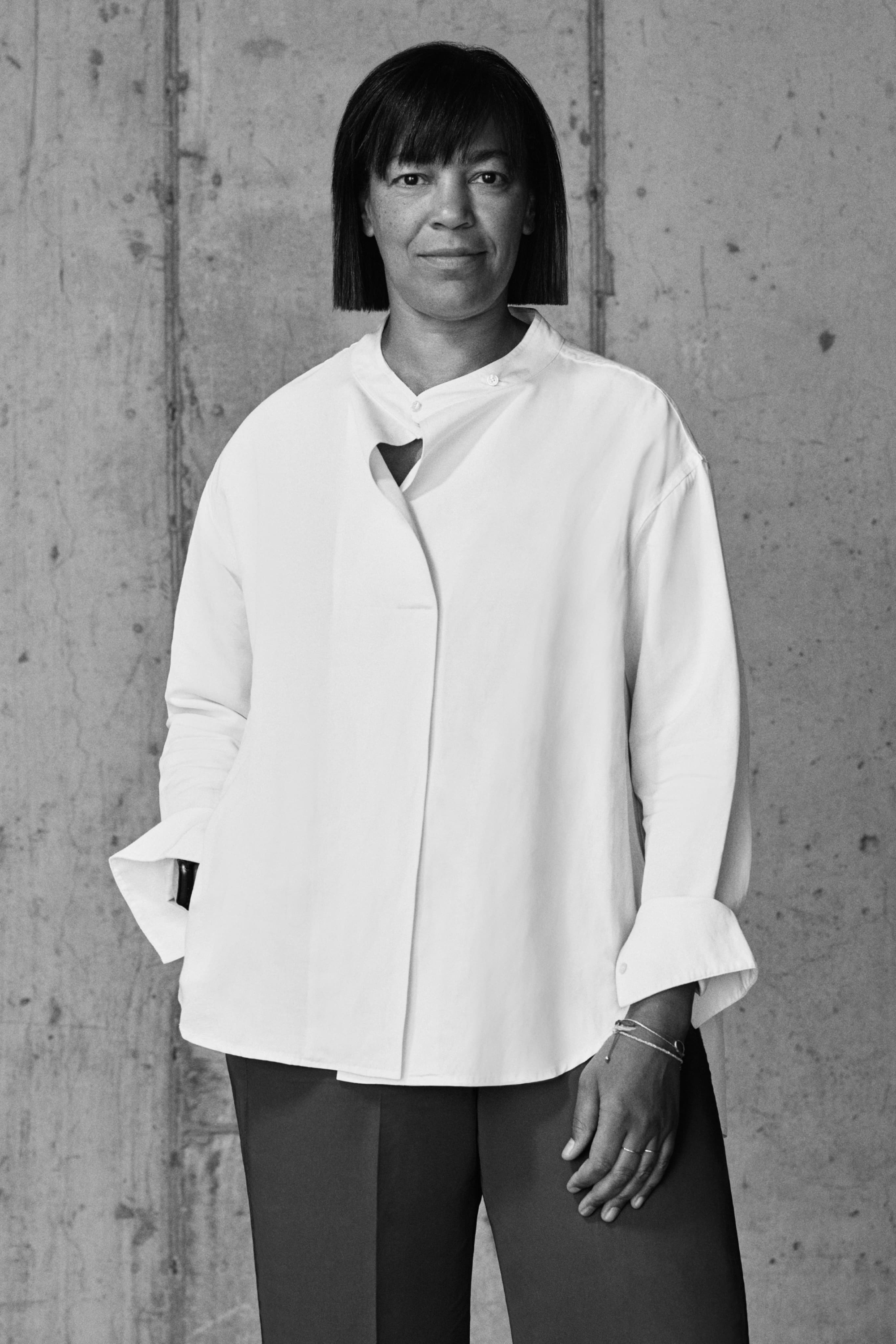 Area Announced New Sales Director Simona Zerchi
Area announced new sales director Simona Zerchi as EVP Global Sales. Prior to this, Simona held the position of SVP Global Sales at Calvin Klein 205W39NYC. Also, Zerchi held the position of Gucci Vice President of Wholesale, while working at Kering SA. Simona held this role for 5 years.
Before this, Simona held the position of President, while working at Calzaturificio Casadei Spa and Celine – President, while working at LVMH Moet Hennessy Louis Vuitton S.E. Simona held various positions with Prada where she was there for over 10 years.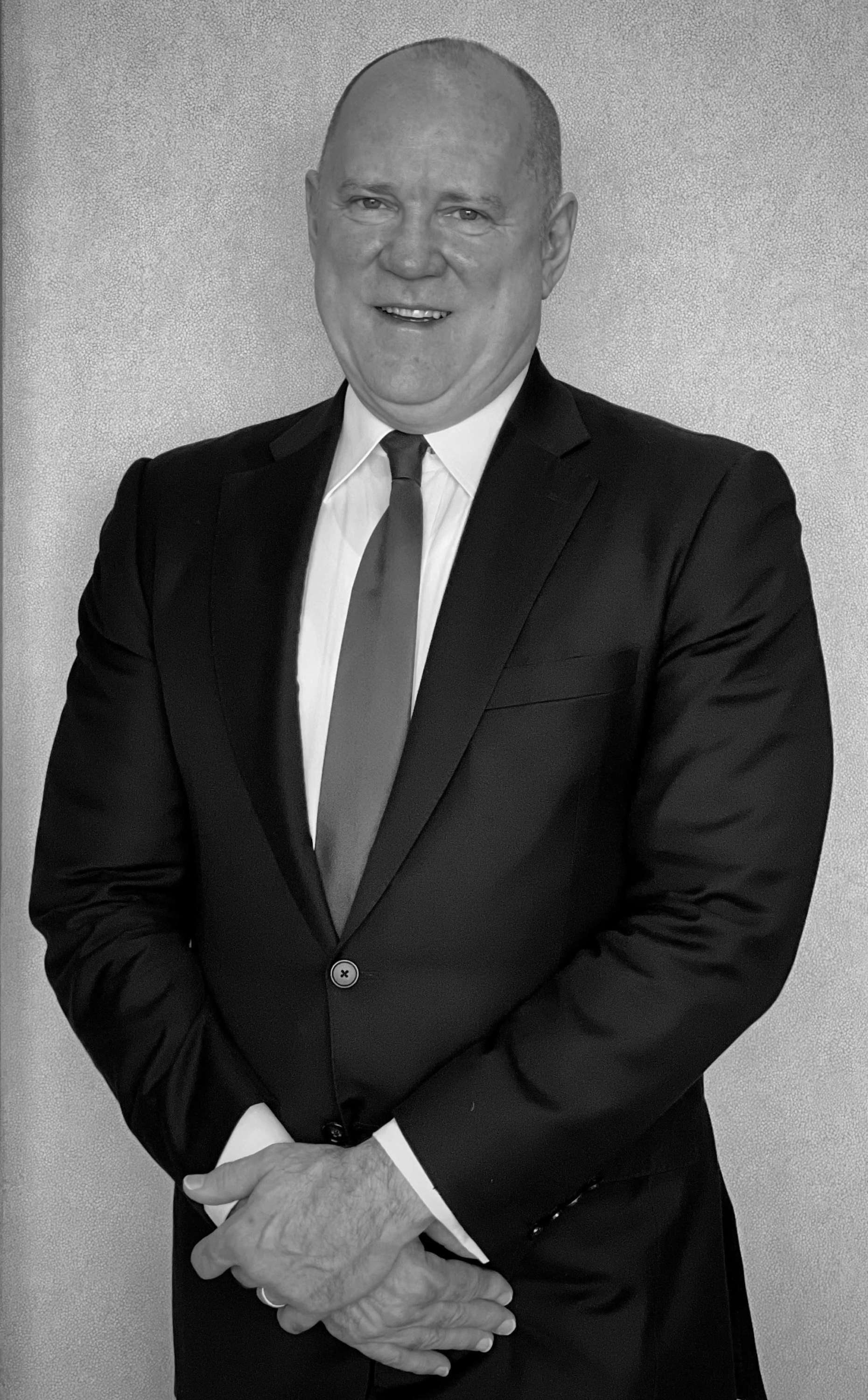 LVMH announced Michael Schriver as Group President North Asia
The LVMH Group announced the appointment of Michael Schriver as LVMH Group President North Asia, effective immediately.
Michael will bring unique value to this role thanks to his 24 years of experience in operating across the Asian markets, including key leadership roles at DFS and more recently at Louis Vuitton and Tiffany & Co. He has lived through the rapid growth and transformation of Asia over the years, and developed an intimate understanding of the consumer, the distribution, and the broader business environment.
"I am delighted of Michael's nomination. It is a strong signal of our determination to invest in our future in Asia and to enhance collaboration across our organization. I have been working with Michael for over 20 years and have been constantly impressed with his understanding of the business at all levels. I will stay in close contact with him in his new role. His expertise, and the knowledge of the Group ecosystem and culture will be strong assets for us," said Bernard Arnault.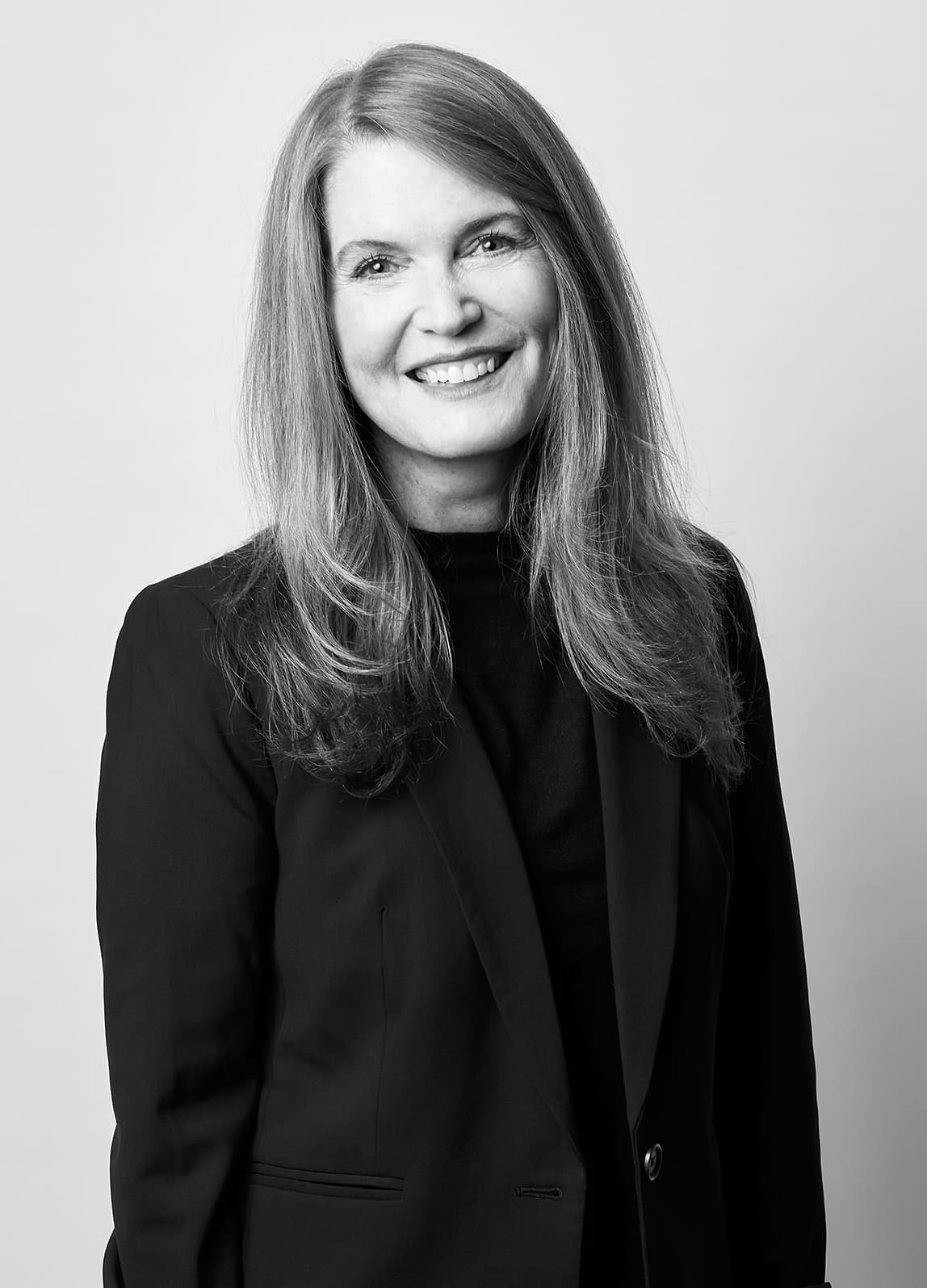 PVH Announced Leadership Update – Trish Donnelly to Exit
PVH Corp. announced that Trish Donnelly, Chief Executive Officer, PVH Americas & Calvin Klein Global, will be leaving PVH to pursue other opportunities. She will remain in an advisory role through November 30, 2022 to facilitate the transition.
PVH intends to separate her responsibilities into two roles to strengthen the Company's ability to execute its PVH+ Plan: a regional leadership role for PVH Americas and a global brand leadership role for Calvin Klein. The Company has launched a global search for both positions. In the interim, Stefan Larsson, Chief Executive Officer of PVH Corp., will lead PVH Americas and Calvin Klein Global, working closely with the leadership of both organizations and their teams.
Larsson commented: "In the current environment, it is critical to redouble our focus on execution to unlock the full potential of the Americas region and also to continue to grow the Calvin Klein brand globally. We will significantly improve our ability to execute the PVH+ Plan by splitting these roles and bringing on leaders with different skill sets who can devote their full attention to these important roles."
"On behalf of everyone at PVH, I want to thank Trish for her strong commitment, hard work, and dedication to our people, brands, and businesses. She played a key role in helping navigate a challenging retail environment as we emerged from the height of the pandemic. She also brought together a very capable group of leaders in both organizations who are dedicated to driving the execution of the PVH+ Plan. We wish her the very best in her next chapter."
Donnelly commented: "I am extremely proud of how the Americas and Calvin Klein teams have come together, and I deeply admire their passion for our brands and commitment to growing our businesses. I am thankful for the opportunity to work with so many fantastic, talented people and wish them every success in the future."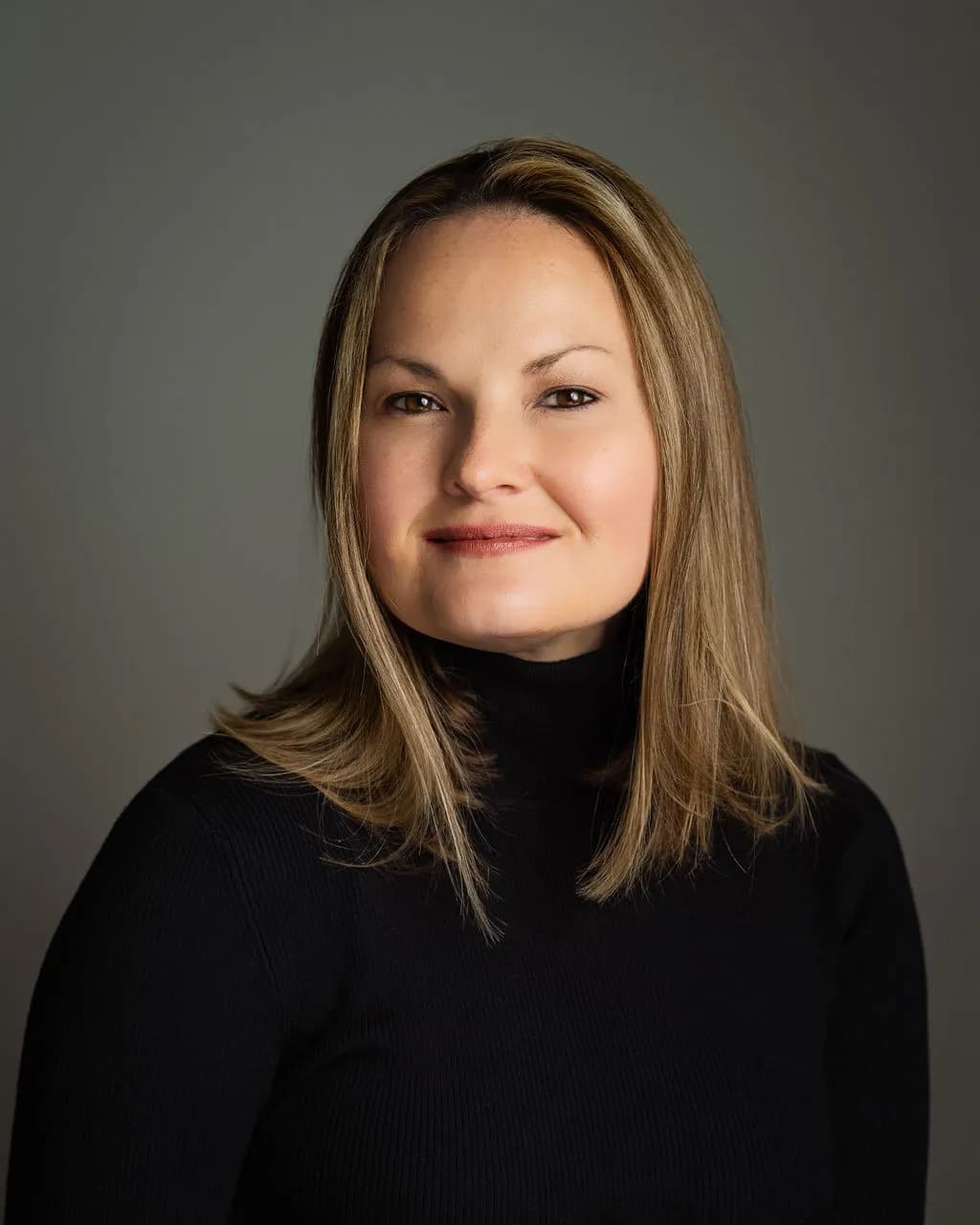 R13 Announced Lily Gunn Townsend President
R13 has named Lily Gunn Townsend president of the New York-based denim firm.
Lily Gunn Townsend was recently at Michael Kors as vice president of Collection ready-to-wear, accessories and footwear. She was at Michael Kors for 17 years.
Reporting to CEO and creative director Chris Leba, Gunn will oversee global wholesale, retail, manufacturing, and product development for R13 and Denimist.
"I am so excited to work with a visionary like Chris and support the R13 and Denimist teams in this time of evolution and global growth," said Lily Gunn Townsend.
Kate Shone announced VP, Communications and Community Engagement at Kering
Kate Shone has been named Vice President, Communications and Community Engagement at Kering.
Shone was previously vice president of public relations and head of social media initiatives for fragrance and beauty at Chanel. Prior to that Shone was part of the L'Oréal Luxury Products Division for Ralph Lauren and Lancôme fragrance brands.
"I'm thrilled to finally share the news that I have joined Kering Americas to head up communications and community engagement. I couldn't be happier to be working under the leadership of Laurent Claquin and to be part of Valérie Duport's team again." – Kate Shone via LinkedIn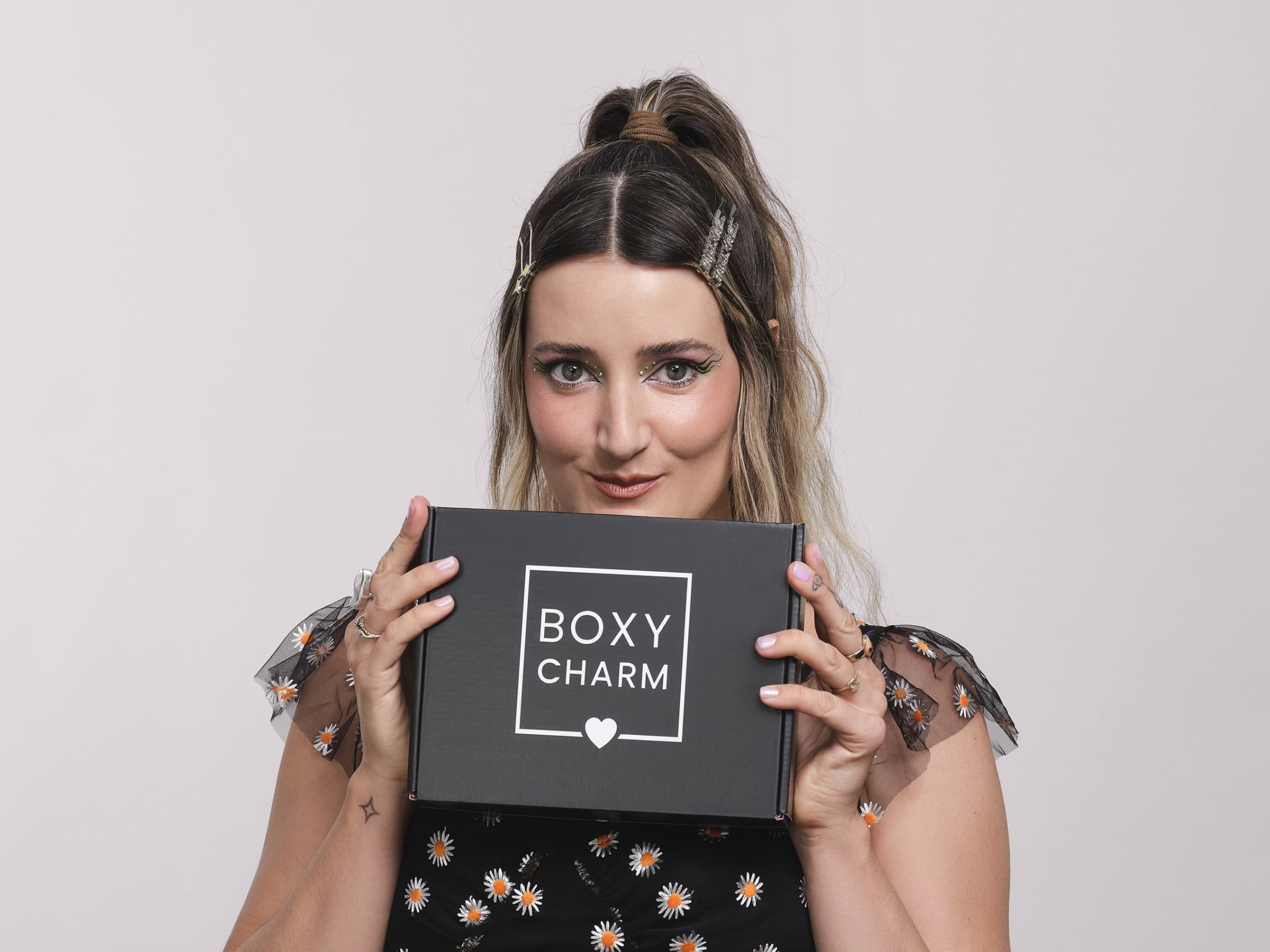 BoxyCharm Appoints Donni Davy as First- Ever Chief Makeup Artist
BoxyCharm, a BFA (Beauty For All) Industries brand and leader in full-sized beauty box subscriptions, announced today the appointment of Donni Davy as their first-ever Chief Makeup Artist for Fall 2022. The Emmy award-winning Euphoria makeup artist and founder of HALF MAGIC will serve as BoxyCharm's in-house expert and educator on all things beauty for the upcoming Fall season.
"BoxyCharm's collection of prestige, indie, and emerging beauty brands, along with their beauty-obsessed community, makes it the perfect platform for education. As a makeup artist, education is so important to me. As the brand's first-ever chief makeup artist, I am excited to educate a new community of beauty enthusiasts like the BoxyCharm "charmers", said Davy. "I'm also thrilled that my brand HALF MAGIC will join the BoxyCharm family; it's a dream come true!"
BoxyCharm's partnership with Davy is the kickoff to a larger seasonal Chief Makeup Artist program.
The program offers another layer to the existing industry-interrupting beauty box subscription experience by connecting Charmers to an industry-leading makeup artist, further positioning the brand as a beauty expert and trendsetter. From curating monthly picks to creating soon-to-go-viral makeup trends, Davy will share professional tips and tricks for BoxyCharm's only the experts know about.
"Donni Davy shares BoxyCharm's commitment to celebrating diversity and enabling inclusion in beauty. She has an amazing ability to make women feel very confident about wearing color and owning self-expression," said Tina Shim, SVP of BFA. "We are thrilled to welcome Davy as our first-ever Chief Makeup Artist for the Fall season and can't think of a better partner to join us in our mission of championing self-expression in beauty."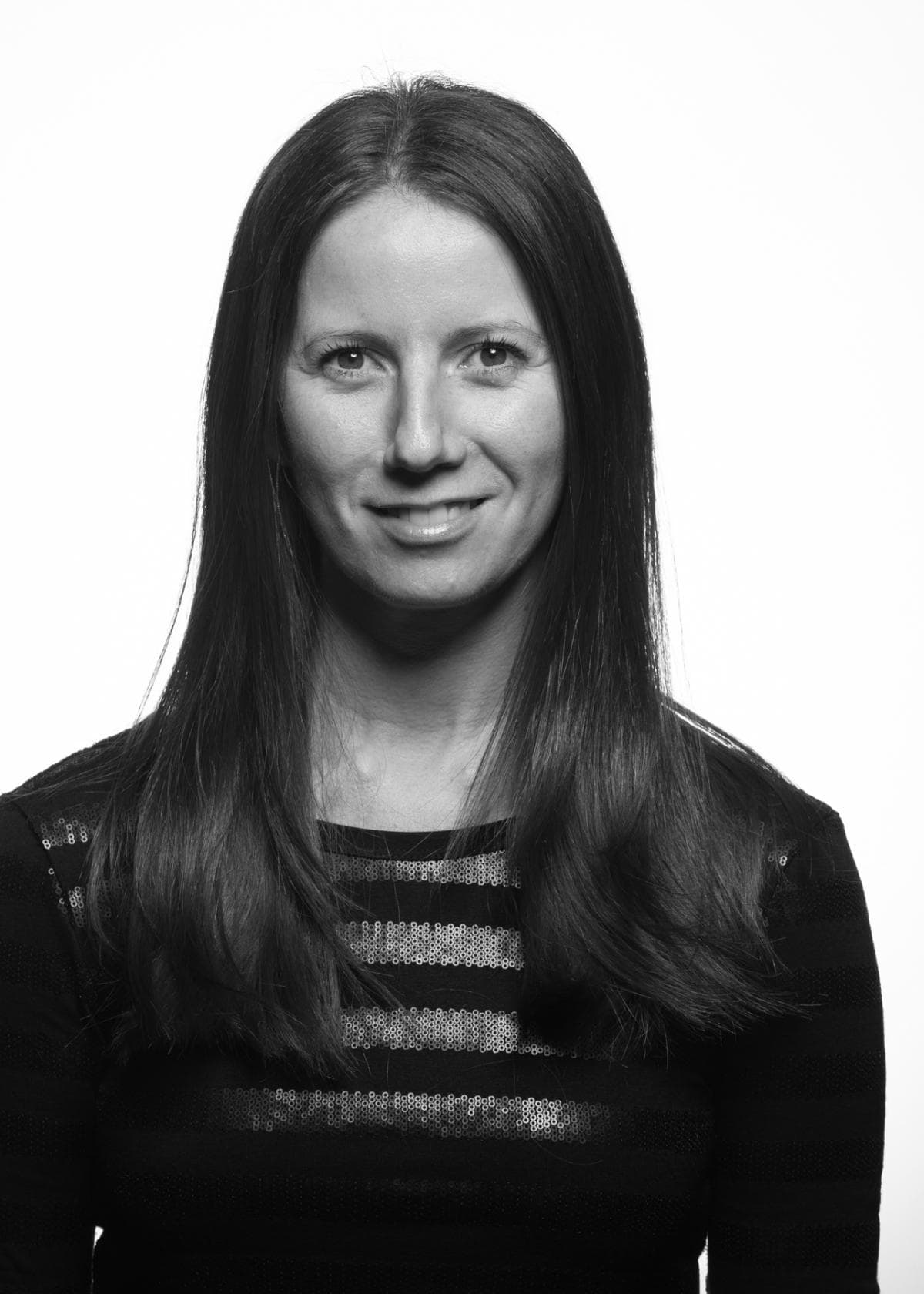 Chico's Appoints Leana Less as Senior Vice President of Marketing
Chico's announced the appointment of former Aveda and Coca-Cola Company executive Leana Less as Senior Vice President of Marketing.
A seasoned global marketing leader with 27 years of progressive marketing experience across several category verticals ranging from beauty and CPG, to tech and personal care, Less is now turning her attention to women's and intimate wear. Drawing upon her robust experience, Less will lead marketing efforts for all three Chico's FAS brands and outlets – Chico's, White House Black Market ("WHBM") and Soma – as well as drive customer acquisition, spearhead the Chico's, WHBM and Soma loyalty programs, and all other end-to-end marketing responsibilities at Chico's FAS.
Less most recently worked as Head of Consumer Marketing at Aveda, a subsidiary business of Estée Lauder, where she helped drive significant e-commerce growth, contributing to the brand's overall expansion efforts. Prior to that role, she served as Vice President of Global Connections and Media at Coca-Cola Company where she crafted a 5-year transformation using digital as an enabler for growth. She also managed global agency relationships across the corporation, including 700 agency partners spanning 200 countries.
Chico's FAS CEO and President Molly Langenstein says, "Leana is an exceptional marketing leader whose diverse global experience in consumer engagement, strategic vision and digital expertise will support driving our 3 year growth strategy and our 4 pillars of being customer led, product obsessed, digital-first and operationally excellent."
Less shared "I am delighted to be joining this women-led organization. I love what the brands stand for and I am looking forward to working closely with Molly and the dynamic team at Chico's FAS."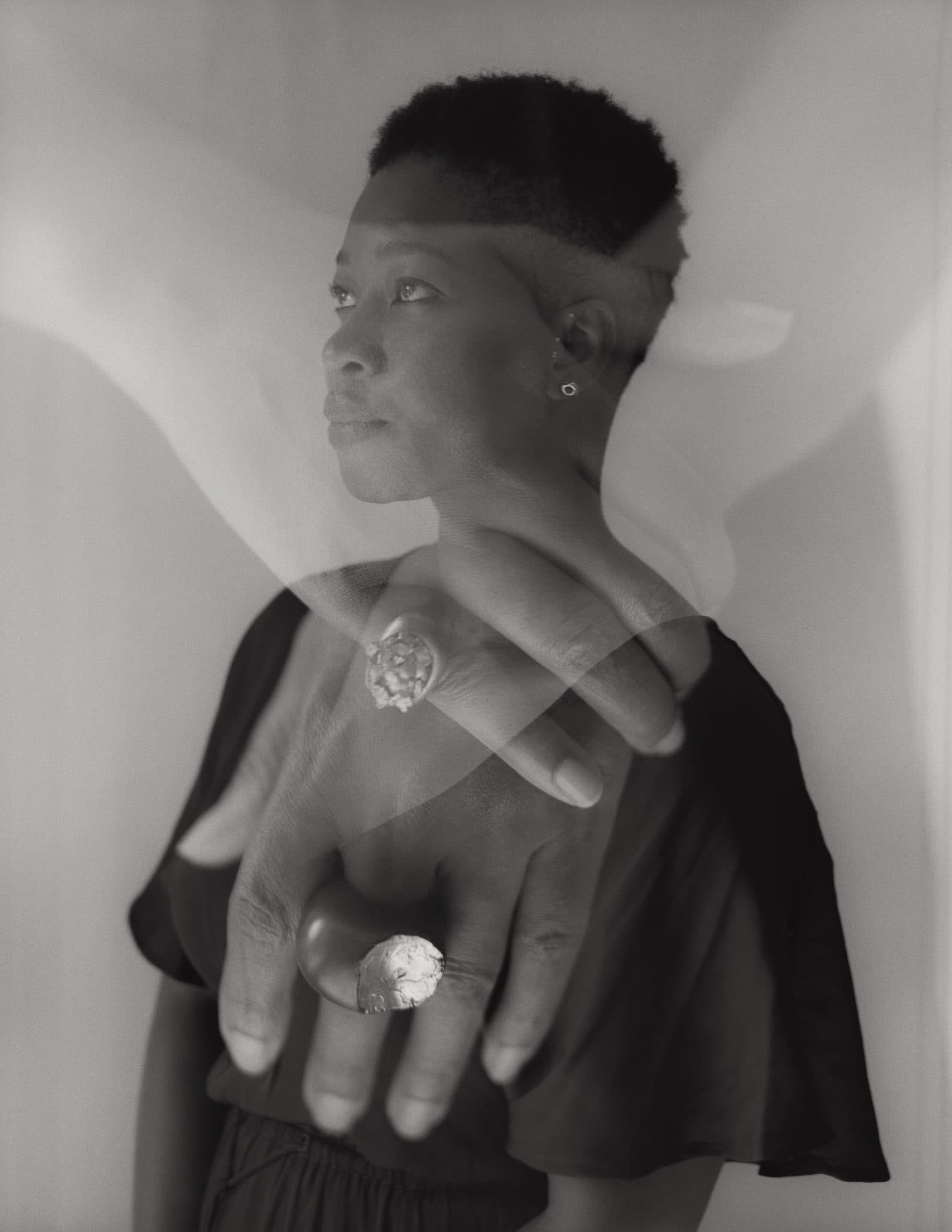 V&A Appointed Emefa Cole Inaugural Curator of Jewelry, Diaspora
Emefa Cole has been named the inaugural curator of Jewelry, Diaspora at the Victoria and Albert Museum.
Cole will lead the "acquisition, documentation, research, presentation and interpretation of the V&A's jewelry collection with a distinct focus on diaspora," the cultural institute said, adding that she will work closely with Christine Checinska, senior curator, Africa, and Diaspora, and her team to manifest a new vision for the Victoria and Albert Museum's jewelry collection.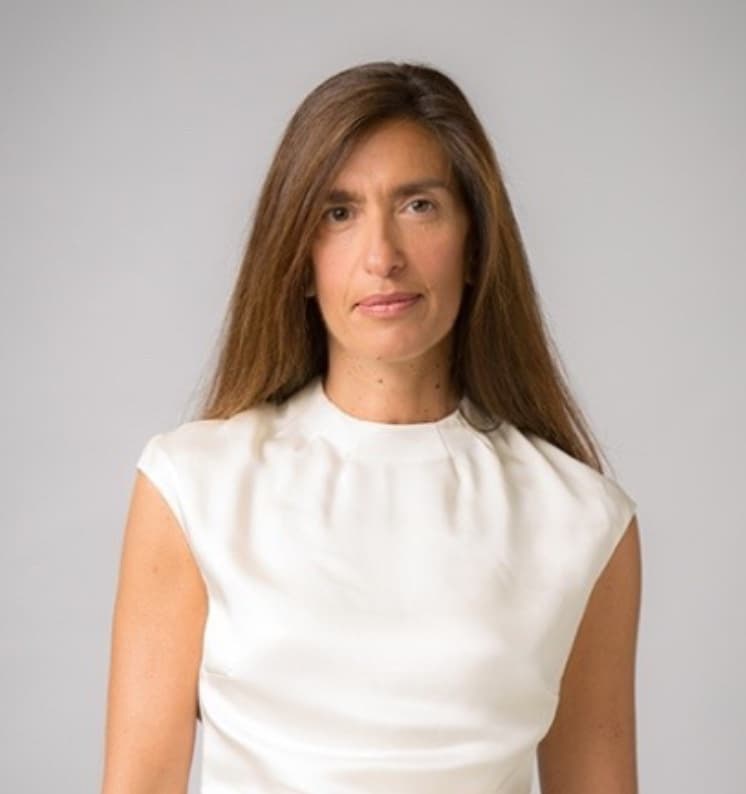 Tommy Hilfiger Appoints Nadia Azria as Chief Merchandising Officer
Tommy Hilfiger announced the appointment of Nadia Azria in the newly created position of Chief Merchandising Officer, Tommy Hilfiger Global, effective November 1, 2022. Azria will play a critical role in delivering on our strategy of raising consumer desire and strengthening its premium positioning as a truly global lifestyle brand, and this new role will drive cross-category alignment and growth across the Tommy Hilfiger and Tommy Jeans Labels.
To help bring the brand's cohesive and elevated vision to life, Azria will be the business lead for the strategic management and creation of all Tommy Hilfiger's global products, including merchandising, product development, buying and planning, operations and collaborations. Azria will drive ongoing transformational efforts to win product, strengthen brand and marketplace management and increase pricing power across all product groups. Collaborating globally with design, sourcing and regional leadership teams, she will lead an elevated approach to collection development while strengthening global product cohesion and local relevance.
"I'm very excited to welcome Nadia to our team. Her passion for product and drive for constant transformation will ensure that Tommy Hilfiger remains relevant with our brand fans," said Avery Baker, President and Chief Brand Officer, Tommy Hilfiger Global. "As we continue to elevate our collections and expand international penetration, her experience in building global power brands will add great value to our teams."
"I am honored to be joining such an iconic brand with a deep connection to culture at a pivotal time. Tommy Hilfiger encourages new ideas and innovations," said Azria. "I am thrilled to partner with these talented teams to deliver desirable products and retail experiences, in addition to achieving the brand's full potential."
Azria, who is a French and Swiss national based in Amsterdam, has more than 30 years of experience working with global fashion and retail brands. She joins Tommy Hilfiger from Nike. Most recently she held the role of VP, Merchandising One Nike Market Place, in which she was responsible for designing and implementing a holistic, data-driven merchandising vision with a focus on transformation towards vertical retail. Prior to this, Azria spent over thirteen years at Ralph Lauren in various leadership EMEA positions focusing on retail, store design, visual merchandising and E-commerce, including EMEA Chief Merchandising Officer.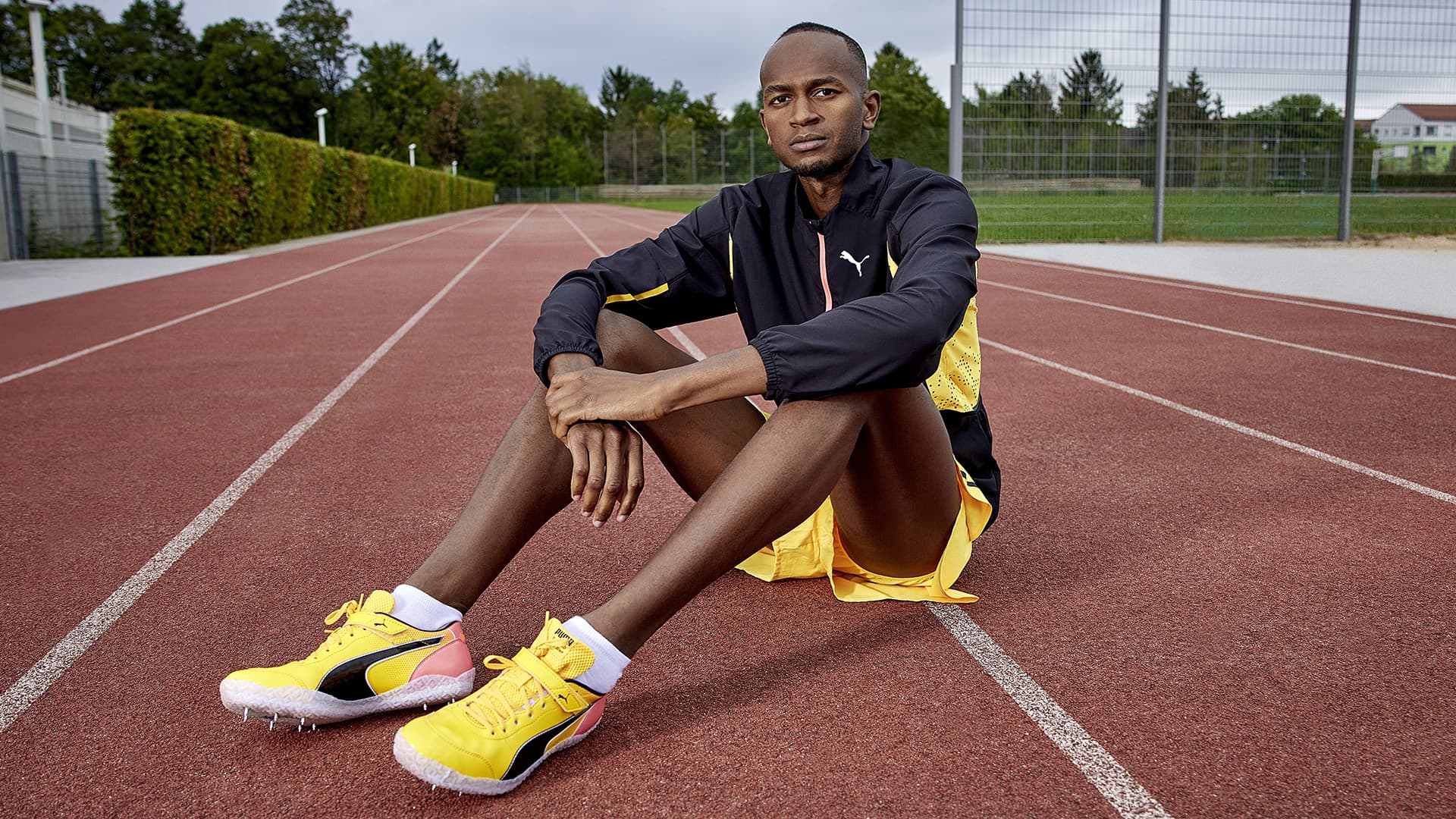 PUMA Signs Mutaz Essa Barshim
PUMA has signed Qatari athlete Mutaz Essa Barshim, one of the most successful high jumpers of all time, who will wear the company's performance products starting at the Diamond League Meeting in Lausanne.
With three World Championships and an Olympic Gold to his name, Barshim has already won everything there is to win in his sport. At the World Championships in Eugene this year, he successfully defended his title and showed he is still on top of his game.
"We are so happy to welcome Mutaz to our PUMA Family," said Pascal Rolling, Head of Sports Marketing. "He is an incredibly talented athlete, and his charm and sportsmanship has done much to promote athletics across the globe."
Famously, Barshim and Italian PUMA athlete Gianmarco Tamberi decided to share the Gold at the Olympic Games in Tokyo after jumping the same height, creating memorable moments of fairness and comradery.
Barshim's personal best of 2.43 meters is the Asian Record and the second-highest jump of all time. At PUMA, Barshim is part of a group of world-class athletes such as 400m hurdles World Record Holder Karsten Warholm, pole vault World Record Holder Armand "Mondo" Duplantis and Jamaican sprinters Shericka Jackson and Elaine Thompson-Herah.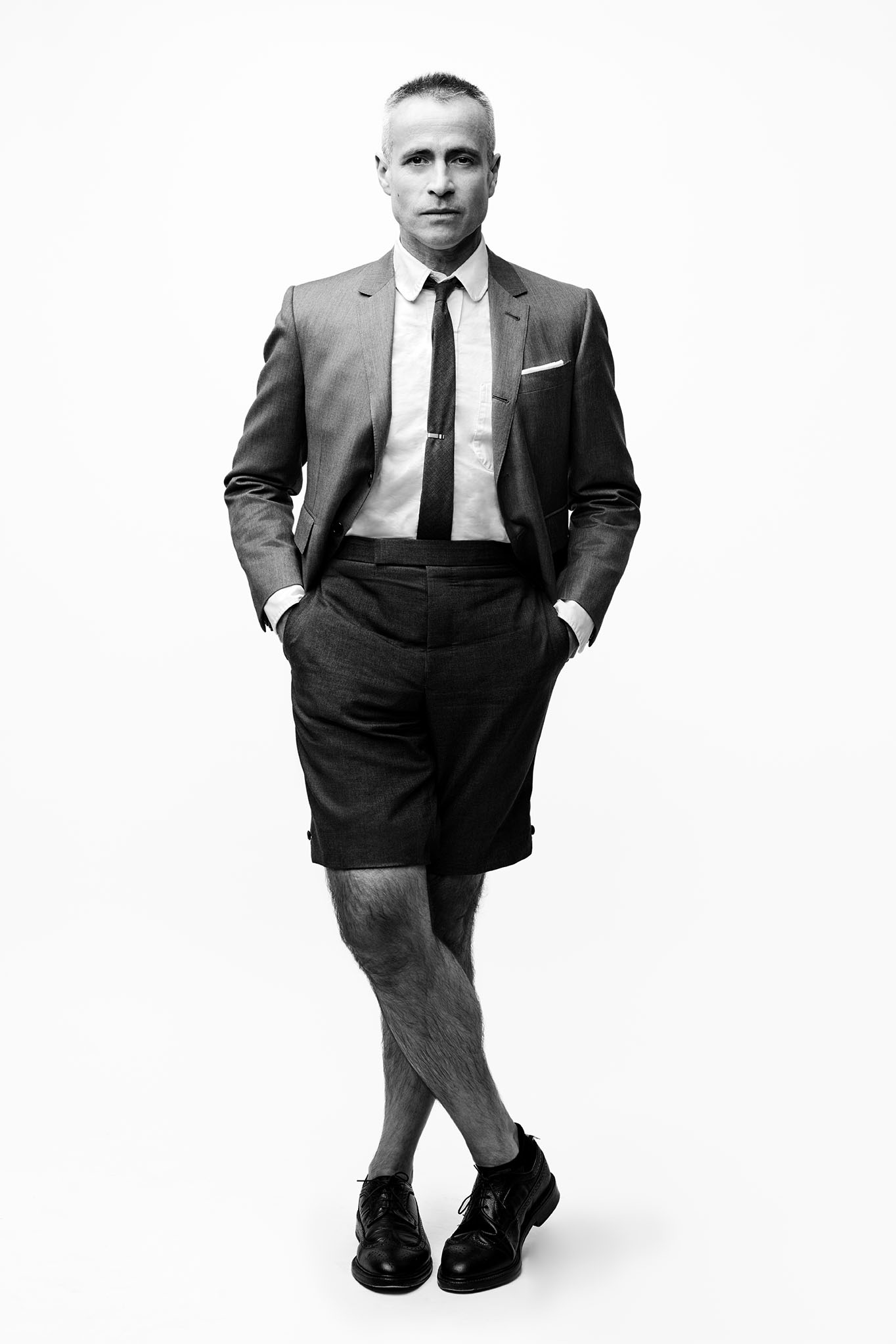 Acclaimed fashion designer Thom Browne to join Notre Dame Institute for Advanced Study for 2022-23 academic year
Award-winning fashion designer and University of Notre Dame alumnus Thom Browne will join the Notre Dame Institute for Advanced Study (NDIAS) as an artist-in-residence during the 2022-23 academic year.
"It is a great honor to welcome Thom into the institute this year," NDIAS Director Meghan Sullivan, the Wilsey Family College Professor of Philosophy, said. "As an artist, businessman and cultural force, Thom and his company have changed the way Americans think about suits — and our identities at work and in public. There is no modern designer who has had a bigger impact on connecting athletes with envelope-pushing fashion, and his work with celebrities and public figures has ingeniously elevated our ideas of beauty. We are thrilled to have him back at his alma mater and to host a University-wide discussion of how fashion and design shape public life."
The NDIAS will host Browne for visits to campus during the fall and spring semesters. Each visit will include a public-facing event focused on Browne's life and work moderated by Notre Dame alumnus Michael Hainey, bestselling author and former deputy editor of GQ.
"My years at Notre Dame were formative to me, developing my sense of self and my motivation to succeed," Browne said. "Athletics have always been important to me, an important part of my life. My time swimming at Notre Dame stays with me until today. The rigor and discipline keeps me striving for more each day, never compromising. My Notre Dame experience continues to inform my daily approach to life, to design and for success. It is an honor to return to South Bend as an artist-in-residence with the NDIAS, especially with my close friend Michael Hainey."
Browne graduated from the University of Notre Dame in 1988 with a business degree and launched his fashion brand in 2001.
---