---
Zara Founder Appoints Daughter Marta Ortega Pérez to Lead Company & Names Óscar García Maceiras CEO
The Board of Directors of Inditex, at the initiative of its Executive Chairman Pablo Isla and its founder Amancio Ortega, and following the proposal of the Nomination Committee, has approved the appointment of Marta Ortega Pérez as Chairwoman of the Group, as a proprietary director, effective as from 1 April 2022. Óscar García Maceiras, up to now General Counsel and Secretary of the Board, has been appointed Chief Executive Officer of Inditex, effective immediately. José Arnau Sierra remains as Deputy Chairman of the Board of Directors. With this, the Board of Directors completes the generational handover process initiated in 2011 with the replacement of Amancio Ortega as Chairman of Inditex.
The Board of Directors thanks Pablo Isla for his leadership and vision during the 17 years he has led the company, firstly as Deputy Chairman and CEO since 2005 and, from 2011, as Executive Chairman. During this period, Inditex has become the leading company in its sector worldwide and a benchmark in Sustainability and Digital Transformation. Pablo Isla will continue as Executive Chairman until 31 March.
Carlos Crespo, Chief Executive Officer of the Group since July 2019, has been appointed Chief Operating Officer (Managing Director of Operations, Sustainable and Digital Transformation) of Inditex, with the aim of continuing to promote these areas, areas which are of the utmost importance to the Group's strategy. Javier Monteoliva, Head of Legal of Inditex and Deputy Secretary of the Board of Directors until now, has been appointed General Counsel and Secretary of the Board.
Marta Ortega Pérez has worked in different areas of the Group for the last 15 years and, in particular, has led in the strengthening of Zara's brand image and fashion proposition, an area she will continue to oversee. Under her leadership, campaigns have been developed with the most renowned creative people in the sector, such as Steven Meisel, Fabien Baron, Karl Templer and Luca Guadagnino, as well as the launch of new premium collections, including Zara SRPLS and Charlotte Gainsbourg by Zara.
Óscar García Maceiras joined the Group in March 2021 as General Secretary and Secretary of the Board. With extensive experience in corporate and team management, he has led transformation projects in his 20 years of professional activity both in the public sector, as a Spanish State Attorney, and in the private sector in companies such as Banco Pastor, Banco Popular, SAREB or Banco Santander.
"I would like to thank the Board, and especially Amancio Ortega, for the support and trust placed in me during all these years. Now we believe that the time has come to turn a new page, with Marta Ortega as Chair and Óscar García Maceiras as Chief Executive Officer, whose appointment was already foreseen since his incorporation into the Company due to his abilities and qualities. Making this transition a reality is the culmination of my commitment to Inditex and to Amancio Ortega. I would also like to thank each and every one of the people who form part of Inditex for their work and dedication". – Pablo Isla
"We are enormously grateful to Pablo Isla for his extraordinary work and dedication over the years. I would like to highlight his immense contribution, not only to our Group but also to the fashion industry in general. I have lived and breathed this company since my childhood, and I have learned from all the great professionals I have worked with over the last 15 years. I have always said that I would dedicate my life to building upon my parents' legacy, looking to the future but learning from the past and serving the Company, our shareholders and our customers where I'm most needed. I'm deeply honoured by the trust that has been placed in me, and enormously excited about the future that we are all about to embark upon together". – Marta Ortega Pérez
"I assume with great responsibility and enthusiasm the new functions entrusted to me, with the peace of mind of having a great team, full of youth, experience and talent in all the areas and countries in which we are present, of which the Management Committee we have established is a good example". – Óscar García Maceiras
Versace Appoints Cedric Wilmotte as Interim Chief Executive Officer
Capri Holdings Limited, a global fashion luxury group, announced the appointment of Cedric Wilmotte as Interim Chief Executive Officer of Versace, effective January 17, 2021. Mr. Wilmotte will report to John D. Idol, Chairman and Chief Executive Officer of Capri Holdings.
Mr. Wilmotte will serve as the Interim Chief Executive Officer of Versace through December 31, 2022, during which time he will partner closely with Donatella Versace, Chief Creative Officer, and the leadership team to continue executing the brand's clearly-defined strategic initiatives.
Mr. Wilmotte brings with him many years of luxury retail experience, including a 13-year tenure with Michael Kors as the President of the EMEA region. Prior to joining Michael Kors in 2008, Mr. Wilmotte held leadership positions with Marc Jacobs in Paris from 2004 to 2008 and Donna Karan in New York, London and Milan from 1998 to 2004.
John D. Idol, Chairman and Chief Executive Officer of Capri Holdings, said "I am thrilled to have Cedric in this role as he has an exceptional breadth of luxury retail expertise. Cedric did an outstanding job leading the Michael Kors brand in EMEA. I am confident that under his leadership, Versace will be able to continue to execute on its growth strategy and build upon the brand's incredible momentum."
Capri Holdings will continue to conduct a search for a permanent replacement for Jonathan Akeroyd, departing Chief Executive Officer of Versace, who will leave the brand on March 31, 2022.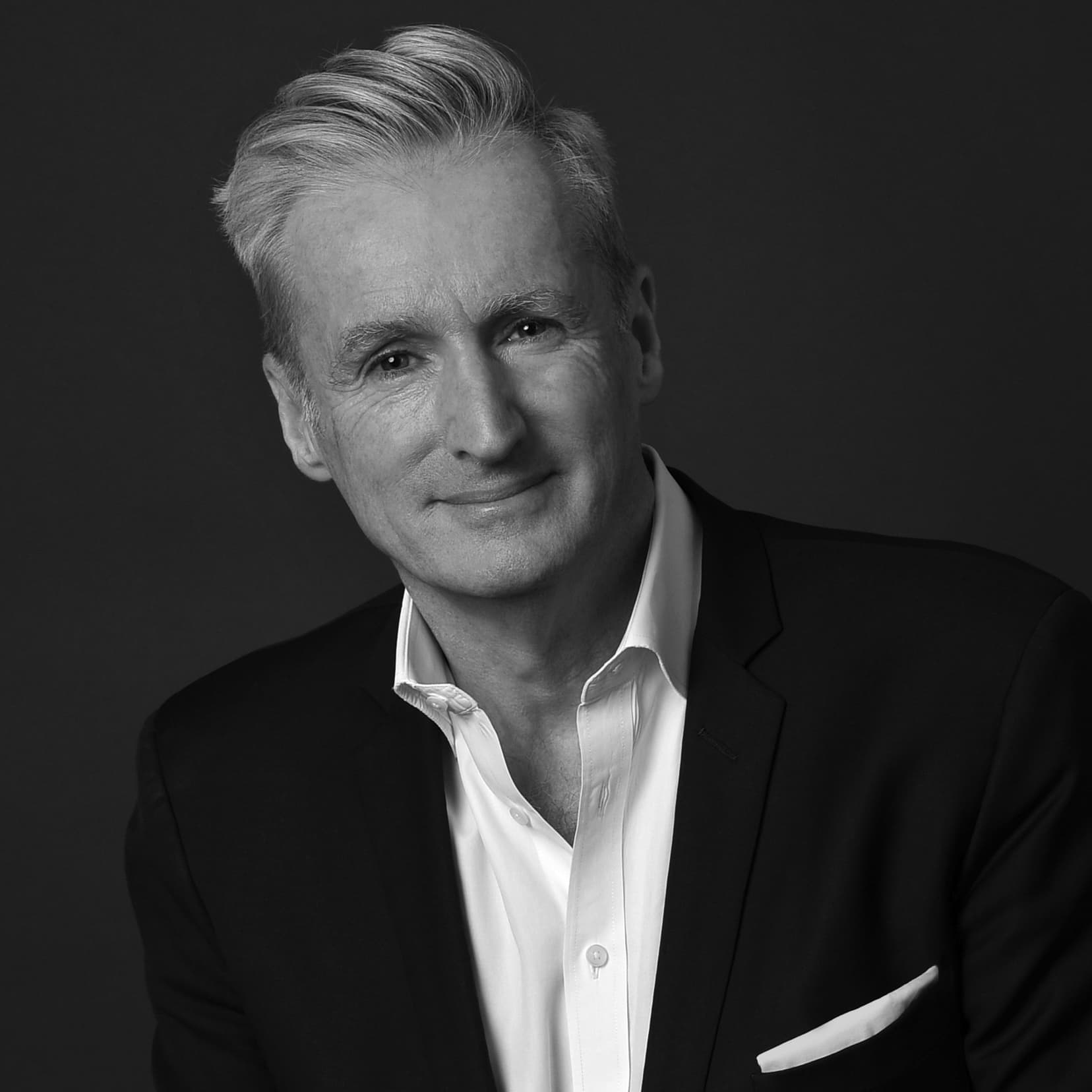 The Estée Lauder Companies Group President, North America to Retire
The Estée Lauder Companies announced that Chris Good, Group President, North America, after nearly 25 years with the company, has made the decision to retire effective June 30, 2022. The successor to Chris' role will be announced shortly, and Chris will partner closely with this individual to support a smooth and successful transition.
"Chris is a visionary, global leader who is deeply admired at ELC and recognized across the beauty industry worldwide. With his extensive international background, Chris' leadership agility and deep insights into our diverse markets and consumers around the world have made an indelible impact on our business," said Fabrizio Freda, President and Chief Executive Officer. "Known for his extraordinary business acumen, ability to build high-performing teams, and his track record of achieving strong results in both nascent and established markets globally, Chris has exemplified a commitment to excellence."
For the past five years, Chris led ELC's North America business, a highly complex, competitive, and fast-evolving prestige beauty landscape. He oversaw the region's pivotal retail and organizational transformation, establishing critical capabilities to drive growth and operational efficiencies.
Additionally, Chris elevated data analytics and insights to unlock new and granular opportunities across brands, consumers, and channels. His expertise in channel strategy has accelerated the online business and strengthened the region's retail relationships, optimizing brick-and-mortar by prioritizing high-performing doors and specialty-multi, and driving brand-building distribution in freestanding stores and emerging channels through modernized omni-experiences.
Chris consistently transformed the business while running it – pivoting with agility and resilience to accelerate recovery in a dynamic environment, while navigating numerous headwinds in North America. Over the past year and a half, he collaborated with his leadership team to steer the region through the complexities of the COVID-19 pandemic, as well as broader macro and social issues, leading with the company's values and the wellbeing of ELC's people in mind.
Under Chris' steady leadership, the North American business returned to growth in fiscal year 2021 and has continued its momentum into the first quarter of fiscal year 2022. To start the new fiscal year, North America delivered strong net sales growth with sales increases across every category. Chris and his leadership team have laid a healthy foundation for long-term, sustainable recovery and growth in North America.
Chris started at ELC in Clinique Marketing in the U.K. and Ireland in 1987. After a period away from the company, where Chris took on senior marketing executive and general management roles for Unilever across Europe, North America and Asia/Pacific, he returned in 2000, as General Manager/Regional Vice President for Clinique, Asia/Pacific, where he helped grow the China and Japan affiliates in their early days. In 2005, he was named General Manager of the recently-established Russian affiliate and in 2008, he became Senior Vice President, Central and Eastern Europe, Middle East, India, and Africa.
Chris was appointed Managing Director, U.K. and Ireland in 2012. While there, he helped pioneer the company's successful evolution from a traditional department store model into a diversified omnichannel business, leading in brand-building channels such as e/m-commerce and specialty-multi. He was promoted to President, U.K. and Ireland in 2014, and during his tenure, the business generated consistent double-digit, compound annual sales growth and tripled online net sales.
"We are grateful for Chris' tremendous contributions to our business, and the resolve and dedication he has demonstrated to push boundaries, invent the unexpected and bring the best to ELC and beyond. He has championed our company values and embodied our culture both in the Field and alongside his teams, continuously fueling collaboration and creativity," said William P. Lauder, Executive Chairman. "Across our global ELC family and the wider industry, Chris has nurtured strong relationships and his hospitable nature, dynamic leadership, and deep retail expertise will be truly missed. On behalf of the company and the Lauder family, I would like to wish Chris the very best in his well-deserved retirement."
Evan Yurman Named President of The David Yurman Company
Previously serving as chief creative officer, Evan Yurman, the son of co-founders David and Sybil Yurman, has been promoted to president of David Yurman. David and Sybil Yurman will remain in their current roles as co-chief executives of the company. Outgoing president and chief commercial officer brand veteran Carol Pennelli will step down from her role. The company searches for a new chief operating officer.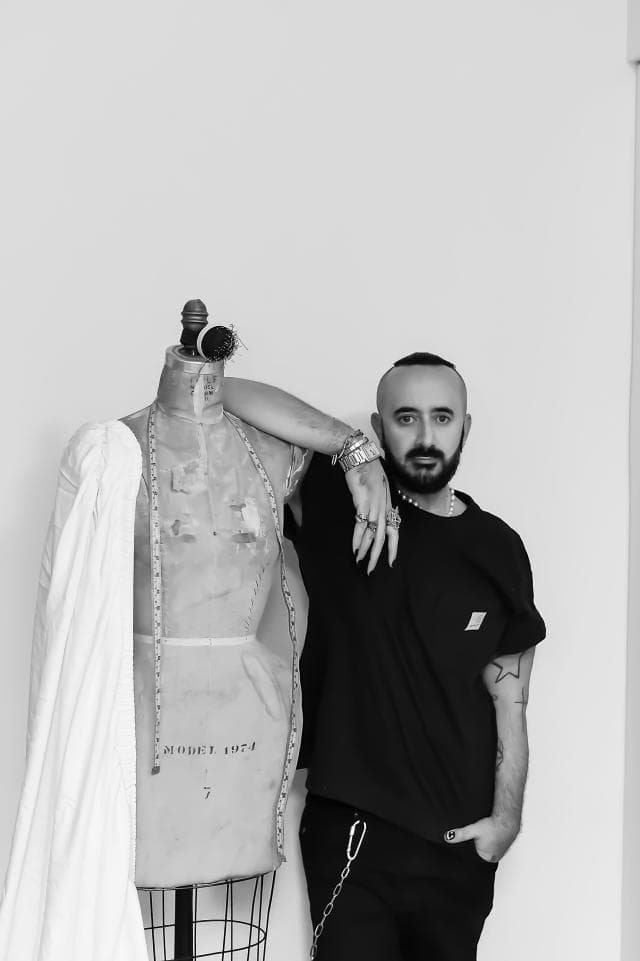 Albino Riganello Named Creative Director at BCBG Group
BCBG Max Azria confirmed Albino Riganello has been its new creative director since September and will present his first collection for autumn/winter 2022 in February.
On the brand's social media, BCBG said that it was "excited" to welcome Riganello as its creative director and that his debut collection will be exclusive to BCBG.com.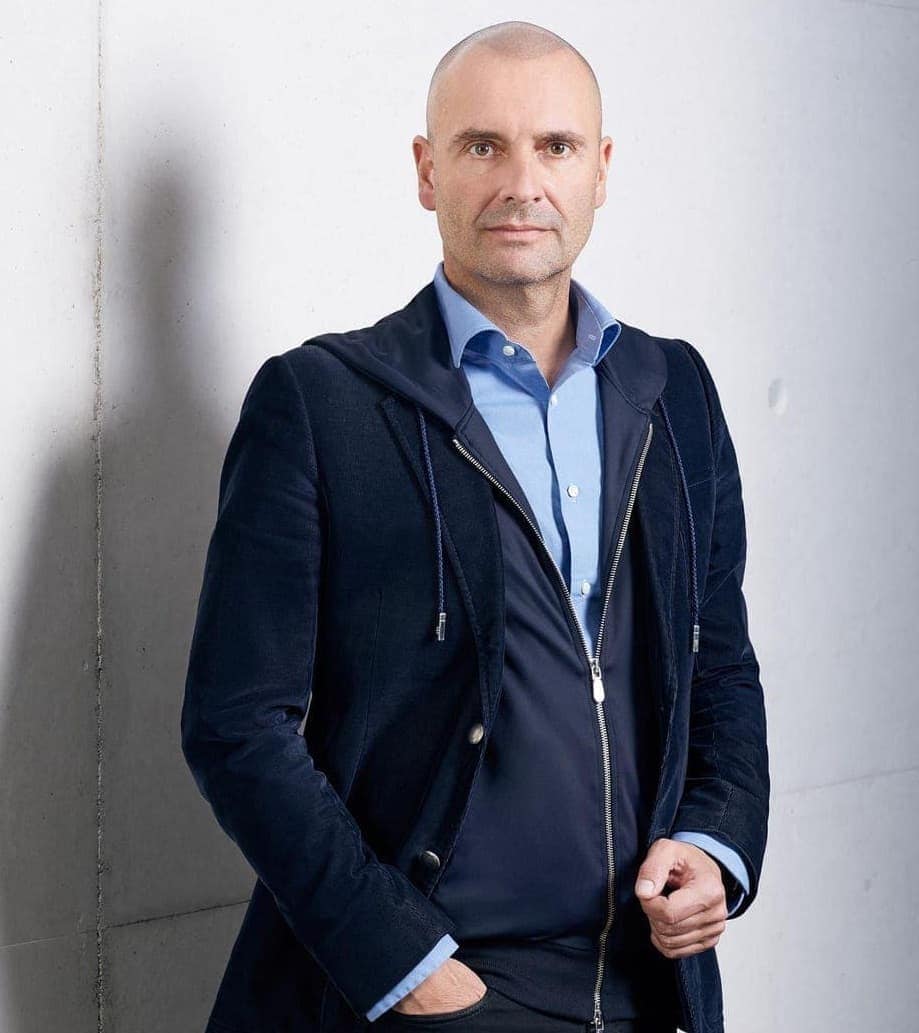 Swarovski names new non-family board members.
Announced via LinkedIn, on November 15, 2021, the new Board of Directors of Swarovski International Holding was constituted. In keeping with the key principles of the new governance and the owner families strive for fresh impetus and new expertise, the newly constituted board consists of both family representatives and independent members. In addition to shareholders Robert Buchbauer, Markus Langes-Swarovski, and Mathias Margreiter, Swarovski announced that the following independent personalities were appointed to the Board of Directors by the recently established management board of the Swarovski Family Holding: Luisa Delgado, Annalisa Loustau Elia (former Printemps, L'Oréal and Cartier executive), Markus Fiechter, Manuel Martinez (chairman of the board of Bally) and Robert Singer (former president and chief executive of Abercombie & Fitch). Luisa Delgado has been elected to assume the role of Chair of the Board and Robert Buchbauer to assume the role of Vice Chair.
Linda Aiello Appointed Chief People Officer at Stitch Fix
Stitch Fix, Inc. announced Linda Aiello is joining the company as Chief People & Culture Officer effective on Monday, November 15. Aiello joins Stitch Fix from Salesforce, and will report to Stitch Fix CEO Elizabeth Spaulding. She will lead the People & Culture teams across the US and the UK.
Aiello was previously the Executive Vice President of Employee Success Business Partners at Salesforce, where she ran the global employee-facing HR organization and focused on international growth and expansion, M&A integration, and scaling culture and service. Before Salesforce, Aiello built out Uber's international organization, and spent 15 years working in luxury retail at brands including LVMH and Jimmy Choo.
"I'm so thrilled Linda is joining our team to lead People and Culture," said Elizabeth Spaulding, CEO of Stitch Fix. "As we look ahead at the opportunities for our business, our people and culture are at the center of building exceptional client experiences, and we are thrilled to have Linda bring her depth of knowledge and expertise in scaling highly innovative teams across geographies. I look forward to her partnership in further strengthening our culture and enabling our teams to do their very best work, in an inclusive environment. Linda will help us realize our bold ambitions as we transform Stitch Fix, and the retail industry."
"My career has been defined by my time in fashion and retail, and then by my time in tech. Stitch Fix brings the best of both together," said Aiello. "I can't wait to dig in with the team to take Stitch Fix, with its incredible people and culture, on this next growth horizon."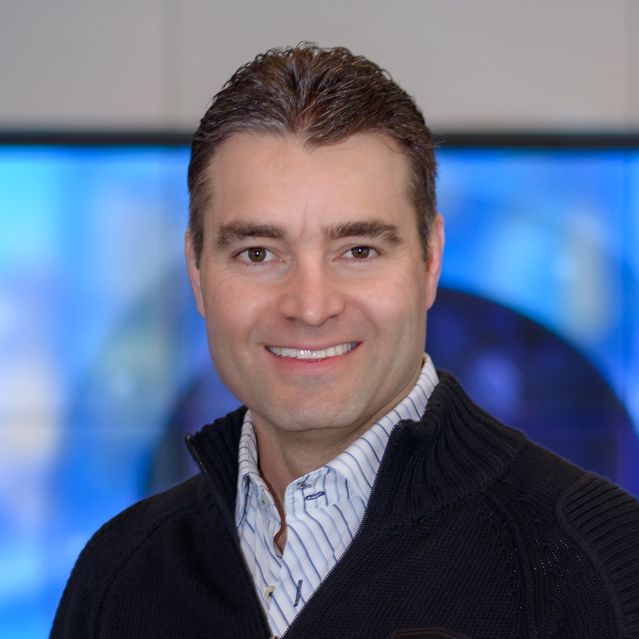 Poshmark appointed Amazon Veteran Rodrigo Brumana Chief Financial Officer
Poshmark, Inc. announced the appointment of Rodrigo Brumana as Chief Financial Officer, effective December 1, 2021. As CFO, Brumana will be responsible for the company's global finance function, including financial planning and analysis, budgeting and forecasting, accounting, internal audit, tax and treasury, and investor relations.
Brumana will join Poshmark from Amazon, where he served as CFO of Amazon Private Brands, managing a team of finance, business intelligence and analytics professionals located across the Americas, Asia, and Europe supporting product development, marketing, category management, discovery, pricing, technology, science, supply chain and sourcing. Prior to Amazon, he served as the CFO of OfferUp, a leading mobile marketplace for online and local transactions. Brumana also led finance and analytics for eBay Americas, where he oversaw FP&A, business performance, monetization and marketing analytics for a $35 billion business. Prior to eBay, Brumana was vice president of finance at RetailMeNot, where he helped execute a successful initial public offering, held finance executive positions with HP Inc., and began his career in investment banking.
"Rodrigo brings more than 20 years of experience leading finance organizations, including a deep knowledge of marketplaces and the retail industry and a strong track record of driving growth for global companies," said Manish Chandra, founder and CEO of Poshmark, Inc. "Poshmark has a long runway of opportunity ahead, and with Rodrigo's extensive experience, we will continue to accelerate growth and achieve our vision to build a more seamless, more social, and more circular way to shop."
"I was drawn to Poshmark's potential to shape the future of social shopping, its focus on community leading to exceptional cohort metrics, its commitment to building a more sustainable shopping engine and a vast opportunity to reinvest in the platform," said Brumana. "I'm thrilled to be joining Manish and this talented, diverse team as we enter a new era in building Poshmark to be the world's leading social marketplace."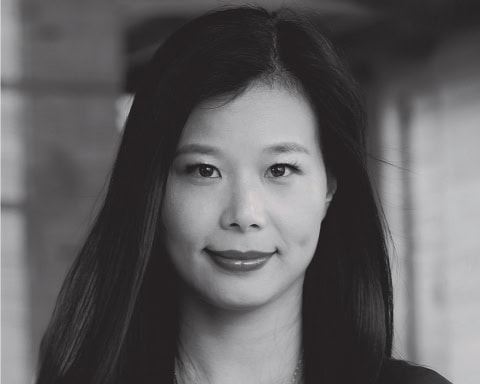 Estée Lauder Appoints Joy Fan as President and CEO, China & Matthew Growdon as Senior Vice President and General Manager, Asia/Pacific
The Estée Lauder Companies announced the following updates to its Asia/Pacific leadership, which are effective February 1, 2022. Joy Fan will be promoted to President and CEO, China. She will report directly to Peter Jueptner in his new role as President, International, and she will remain a member of ELC's Executive Leadership Team. Following the recent announcement that Mark Loomis, currently President, Asia/Pacific, will be taking on a new role as President, North America, Matthew Growdon, currently General Manager, Japan, will be promoted to Senior Vice President and General Manager, Asia/Pacific, also reporting directly to Peter. He will become a member of the Executive Leadership Team, leading all markets in Asia/Pacific, excluding mainland China. Mainland China will be elevated to report directly into the International organization.
"This important evolution in our regional enterprise structure reflects our dedication to leveraging the unique talents, local expertise, and proven track records of internally-trained leaders across the organization. As we continue to elevate our commitment to China and Chinese consumers, these updates will also reinforce our focus on Asia/Pacific to realize future business growth," said Fabrizio Freda, President and Chief Executive Officer. "We are proud to elevate Joy and Matthew, two seasoned and globally-minded strategic leaders at the helm of our China and Asia/Pacific businesses."
"This business evolution will further enable our regions to lead in an increasingly complex and competitive beauty landscape," said Cedric Prouvé, Group President, International. "I have every confidence in Joy's and Matthew's strong leadership of our talented China and Asia/Pacific teams and know they will take our business to even greater heights as they step into their new roles."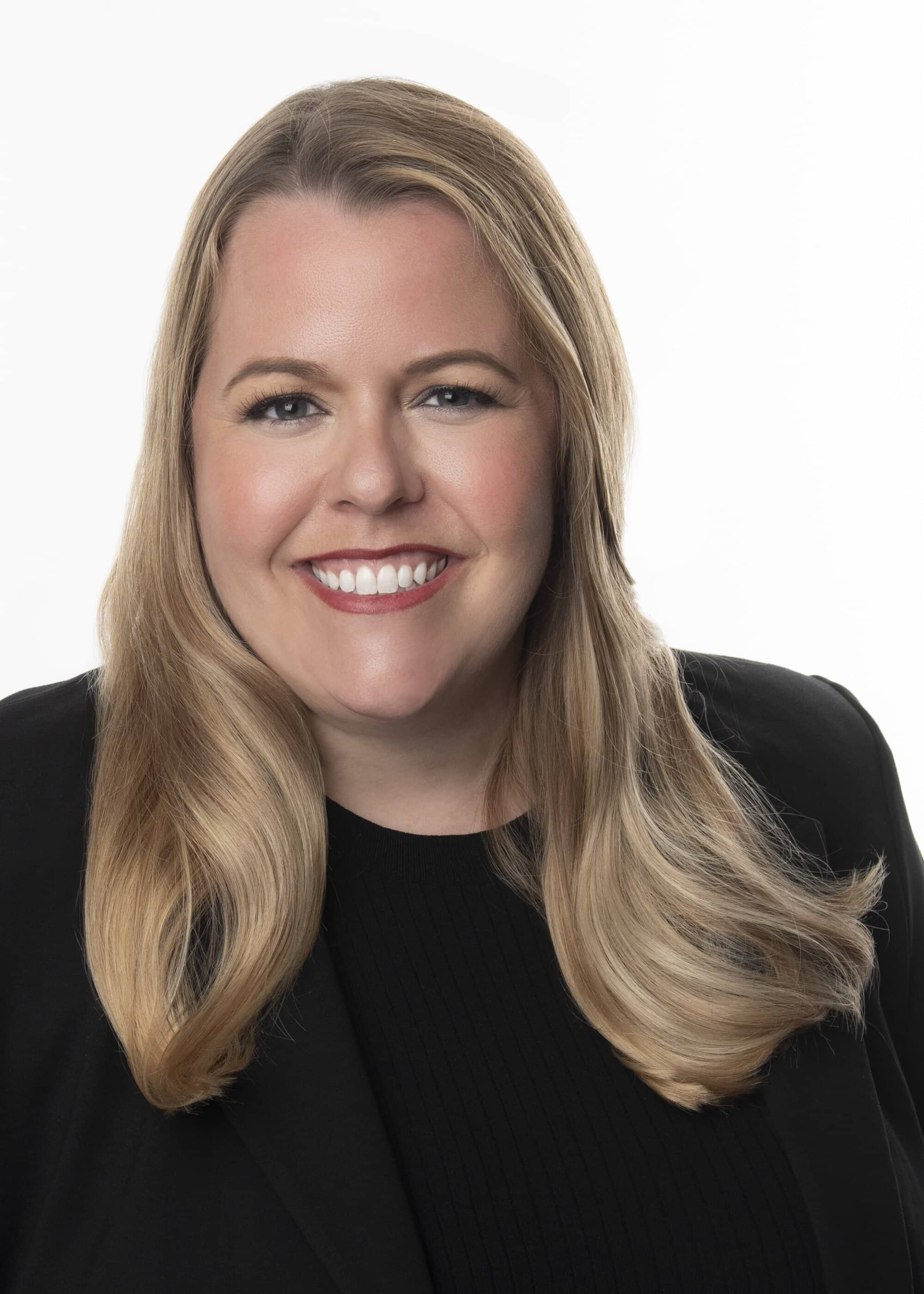 Neiman Marcus Group Announced Key Executive Appointments to Execute Growth Roadmap and Culture Work
Neiman Marcus Group has reimagined the pillars of its culture to reflect a more modern growth mindset, infusing in its Environmental Social Governance (ESG) and Belonging work. To support these initiatives, NMG is announcing three executive appointments and role expansions to support the integrated luxury retailer's continued transformation.
"Finding and developing key talent at NMG is critical to support our growth," said Geoffroy van Raemdonck, Chief Executive Officer, Neiman Marcus Group. "Having the right leaders in place to lead the strategy, provide governance over our culture, and amplify all of this great work through communications will ensure our organization continues to strategically transform for the better, the NMG|Way, to deliver profitable and sustainable growth."
Natalie Lockhart has been named Senior Vice President, Strategy & Execution, responsible for coordinating all aspects of the luxury retailer's growth roadmap. In this role, Lockhart now serves as a member of NMG's Group Leadership Team and leads the newly created Growth Execution Office, which coordinates the strategy and execution of the program and initiatives that support the company's growth work. This team is comprised of three functions – Corporate Strategy to drive analytics to support strategic decisions, Execution Management to lead the roll-out of this work and drive implementation across the organization, and Change Enablement to develop a change strategy and amplify key initiatives.
As NMG continues to take action to support this growth, it is focused on ensuring the work is done in the right way aligning with the integrated luxury retailer's culture, NMG|Way. Chris Demuth has been elevated to Senior Vice President, People Services, ESG, Belonging & Corporate Philanthropy. In this expanded role, she will provide governance over the company's culture alongside Eric Severson, Executive Vice President, Chief People & Belonging Officer. The investments the company is making in ESG and Belonging are key components of NMG|Way. NMG has partnerships with Textile Exchange, Give Back Box, and FASHIONPHILE to support its increased focus on sustainable products and services. The company is also beginning to advance workplace equality by aligning its practices with external standards like Human Rights Campaign's Corporate Equality Index, which it participated in for the first time earlier this year.
To amplify the initiatives that support NMG's growth roadmap and its NMG|Way culture, Tiffin Jernstedt has been named Senior Vice President, Chief Communications Officer. Jernstedt officially joins NMG with over 15 years of experience leading global fashion and lifestyle brands communications. She previously served in leadership roles at PVH, Tommy Hilfiger, Calvin Klein, and Ralph Lauren. Jernstedt will report to van Raemdonck and Severson and will join the organization's Group Leadership Team. She will be fully embedded in all aspects of the business to storytell NMG's company initiatives, engage associates, shape NMG|Way, and amplify the organization's external reputation to key stakeholders.
"I am confident that with these three leaders and their impressive backgrounds and experience, we will achieve the goals outlined in our growth roadmap and make life extraordinary for our customers and associates," said Eric Severson, Chief People & Belonging Officer, Neiman Marcus Group. "Our NMG|Way culture will drive this work and serve as the standard we hold ourselves to achieve our goals the right way."
These women are powerful examples of the luxury retailer's majority-women-led organization. Women represent the majority of the Company's Board of Directors and over 50 percent of leaders SVP and above, 59 percent of VPs and above, and 69 percent of all corporate and store employees.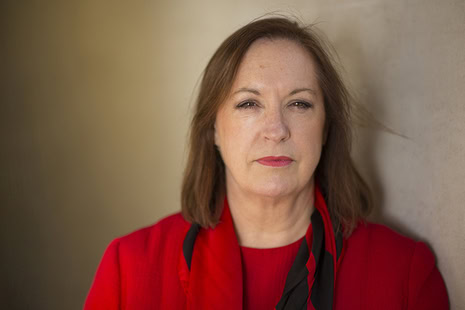 Burberry appoints Danuta Gray Non-Executive Director
Burberry Group plc announced that Danuta Gray has been appointed to the Board as a Non-Executive Director and member of the Remuneration and Nomination Committees, with effect from 1 December 2021.
Danuta is currently Chair of Direct Line Insurance Group plc which is listed on the London Stock Exchange. Until recently she was also Chair of St Modwen Property plc and a member of the Board at the UK Ministry of Defence. She has previously served on the Boards of Aldermore Bank plc, Old Mutual plc, Page Group plc, Paddy Power plc and Aer Lingus plc. Between 2001 and 2010, Danuta was CEO of Telefonica O2 in Ireland and an executive director of Telefonica Europe plc. Prior to these roles, she held several senior executive positions at BT. She is also a member of the Employ Autism Development Board.
"Danuta is a highly experienced Non-Executive Director and Chair, having served on the boards of a variety of listed companies. She also has a strong understanding of consumers and the use of technology gained through her executive career. We are delighted that she has accepted our invitation to join the Burberry Board". -Gerry Murphy, Chair
Satoshi Niibori Named by Condé Nast as GQ Japan Head of Editorial Content
Satoshi Niibori is responsible for leading content across all GQ Japan platforms, including print, digital, social and video.
Niibori's career began in New York in 2003 working for a multi-brand store. He had his own designer label by 2005. He was an advisor, consultant, and curator for several U.S labels trying to enter the Japanese market. Moving to Europe in 2008, he worked as a consultant across marketing, brand development, and art direction in Oslo and Berlin. 
Based in Japan since 2010, Niibori has actively provided consultation for both Japanese and international fashion brands and boutiques on their marketing and global business strategies. In addition, he has amassed a wide-range of experience as a producer of collaborative projects and pop-up shops as well as a consultant on an artists' merchandising program for a music label.
Lotte Group Hires Externally For Key Leadership Roles
Lotte Group appointed Kim Sang-hyun to lead Lotte Shopping, which controls all the group's retail business. The executive was former vice president of discount store retail chain Homeplus.
Christopher Morency Departs Highsnobiety
After a three-year stint as editorial director, Christopher Morency announced on LinkedIn his departure from Highsnobiety. Morency said he will continue to write for HS and other publications and will announce more in January.
---