---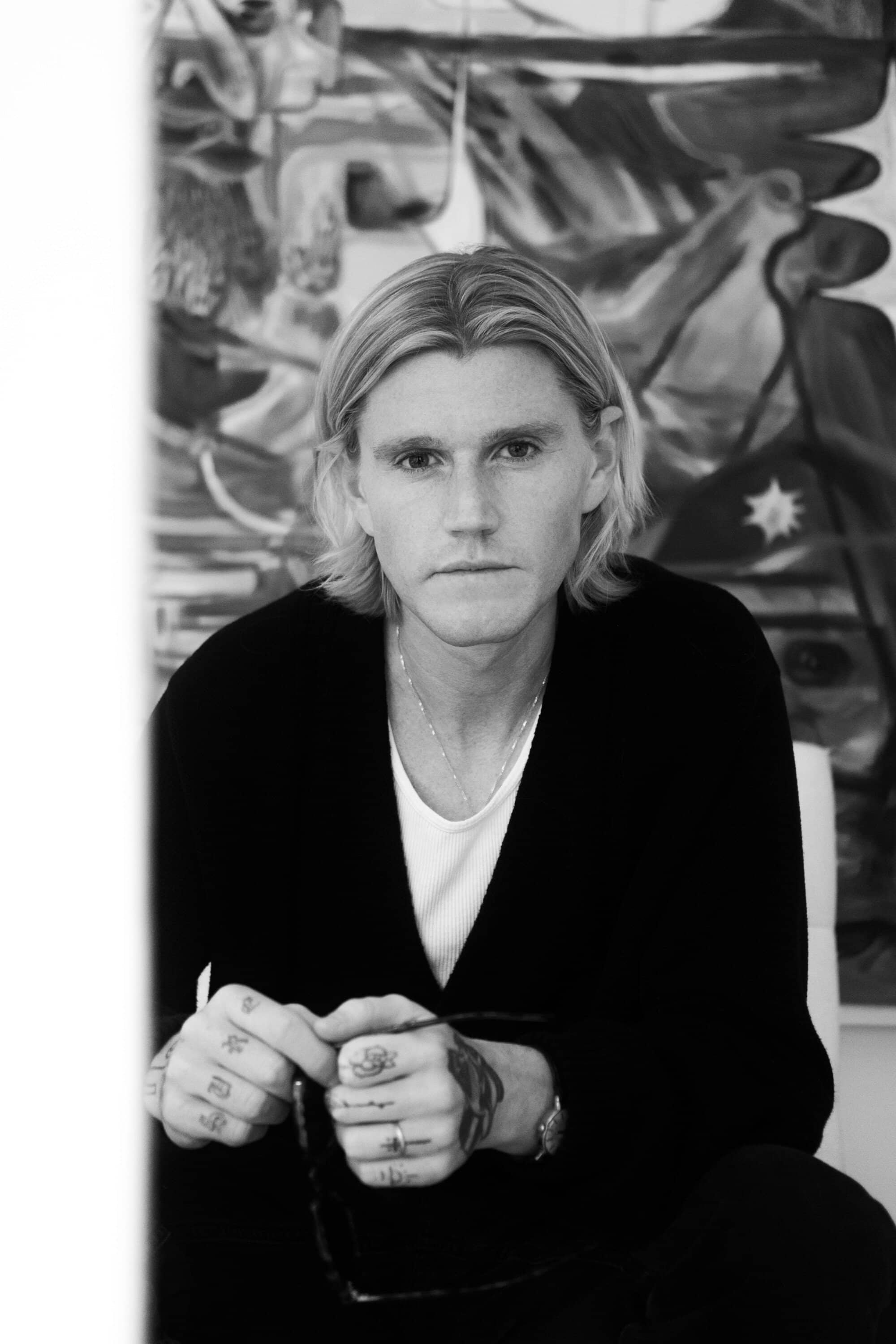 MATTE Projects Appoints First CMO Angus James MacEwan
Angus James MacEwan is the Chief Marketing Officer of MATTE Projects, a New York based full service creative studio and film production company. Appointed in April 2023 as the first CMO in the company's history, MacEwan is responsible for branding, marketing and partnerships, with a sharp focus on consumer perception of the brand in its explosive stage of growth.
MacEwan, originally from Scotland, studied photography at The Nottingham Trent University and started his career at legendary UK magazine, Wallpaper, in the advertising department.
Prior to joining MATTE, MacEwan served as Senior Vice President of Marketing and Head of US Business at Berlin based brand, HighSnobiety after rising in the ranks through his eight year tenure with the brand. MacEwan played key roles in numerous initiatives that supported the business' growth journey, including adapting the brand's sales strategy for its magazine in 2020, the launch of its travel retail initiative 'Gate Zero', as well as leading and driving the business approach to the footwear market during the years of its dominance.
Additionally, MacEwan was directly responsible for the expansion and transformation of HighSnobiety's partner services, specifically how they merged their current knowledge of the new luxury market and strategy with seventeen years of publishing experience, to support global brands in creating and engaging with new consumers and gaining cultural credibility. 'Cultural consultancy' has played a fundamental role in the company's growth in the last three years.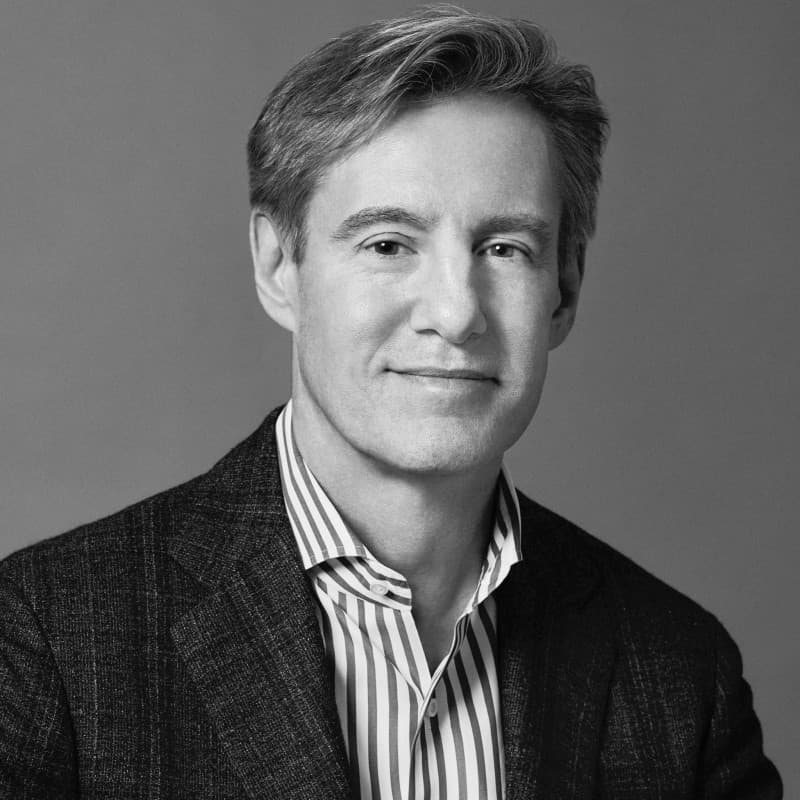 Chanel President and Chief Operating Officer John Galantic Steps Down
Currently, John Galantic holds the position of President & Chief Operating Officer for Chanel, Inc. He will remain in this position until June 30th.
Previously, Galantic was President at Coty US LLC and President for Coty Beauty LLC.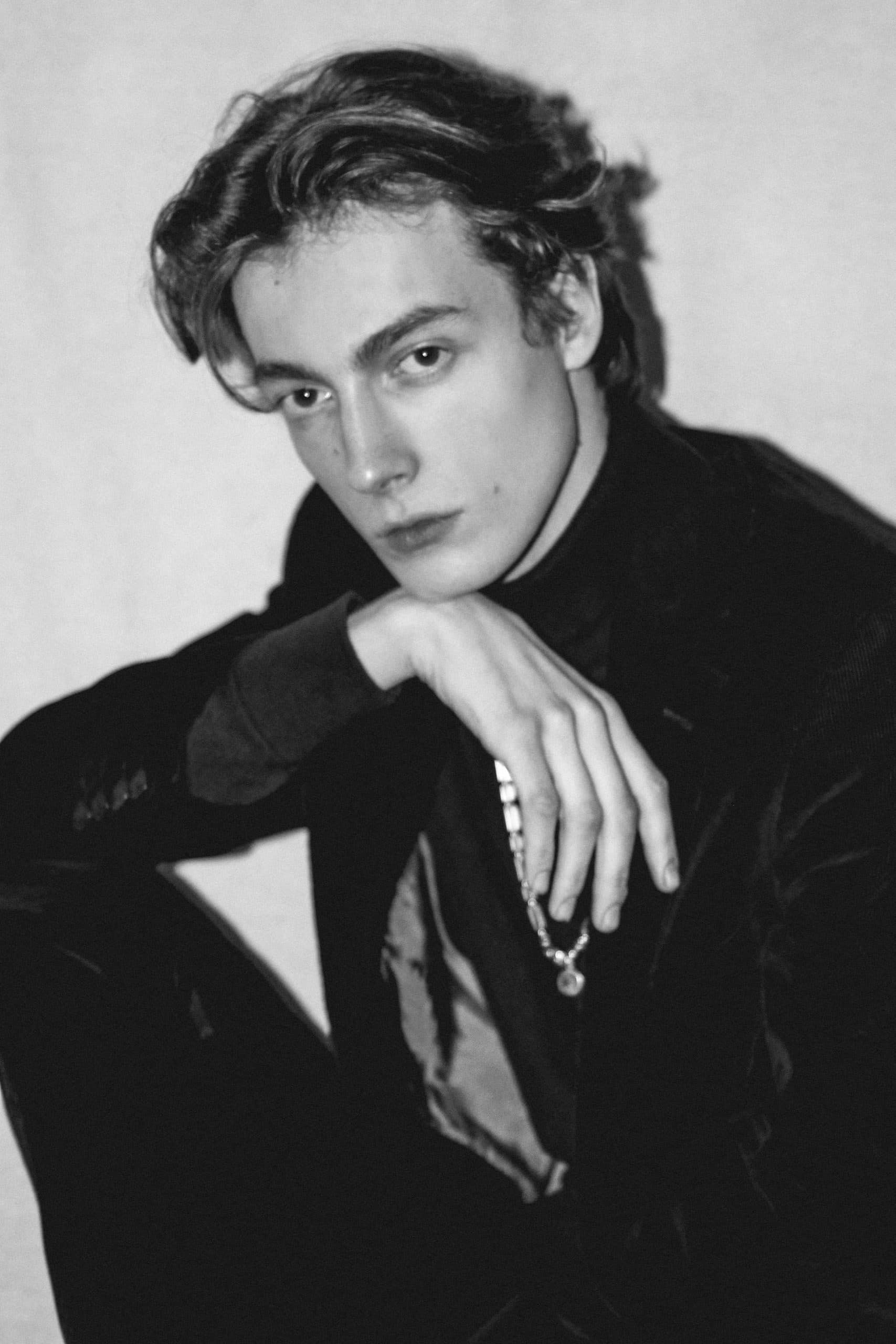 Rochas and Charles de Vilmorin Part Ways
After two years as Creative Director at Rochas, Charles de Vilmorin and Rochas part ways.
De Vilmorin produced four collections for Rochas, beginning with spring 2022.
A graduate from the school of the Chambre Syndicale de la Couture Parisienne, Charles de Vilmorin excitingly burst onto the international fashion scene when presenting his first eponymous collection in 2020. He was nominated for both the LVMH Prize and ANDAM. For the LVMH Prize, he was one of the nine finalists.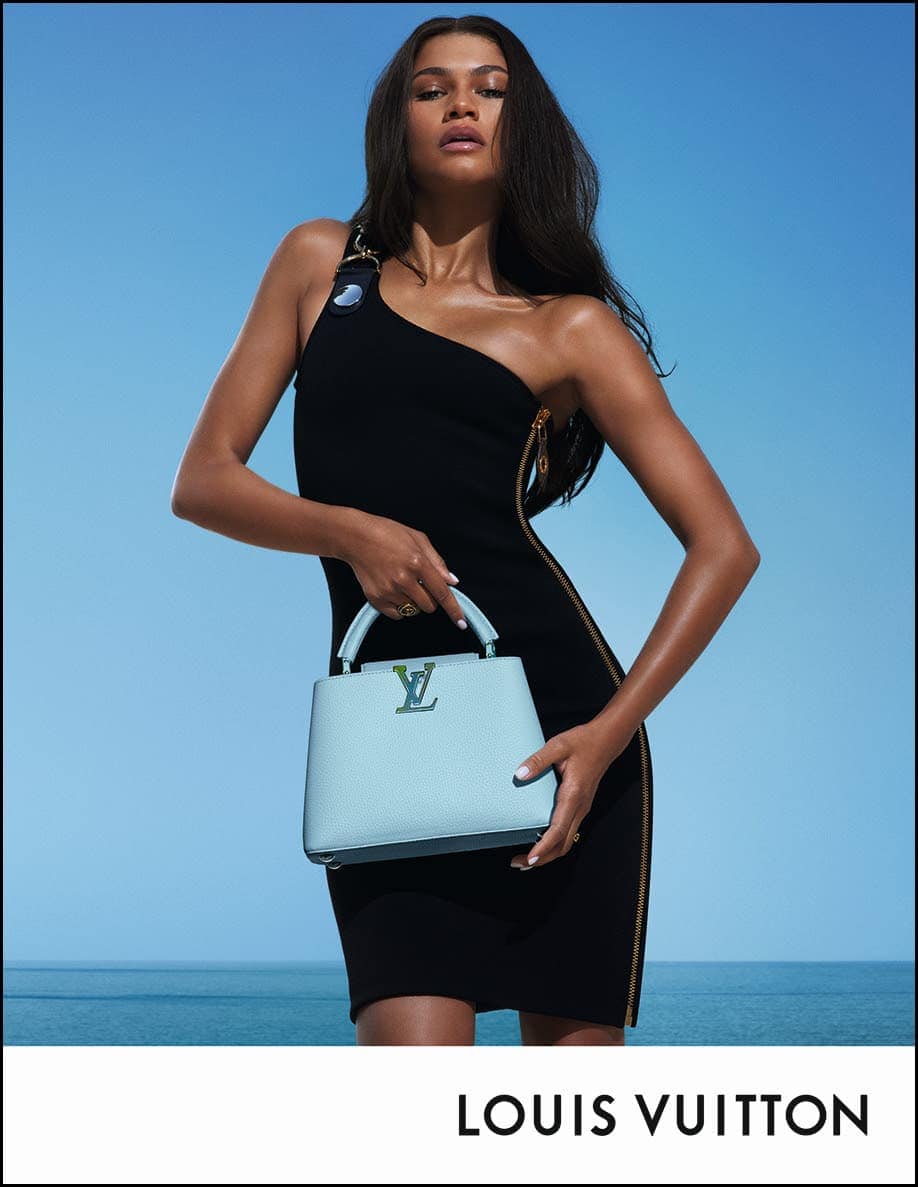 Zendaya announced as Louis Vuitton House Ambassador
Louis Vuitton revealed its first campaign starring Zendaya, the Golden Globe-winning actress, who makes her debut as Louis Vuitton's newest House Ambassador and face of the iconic Capucines bag.
The Capucines campaign starring Zendaya broke globally in print and on Louis Vuitton social channels on April 20th, 2023.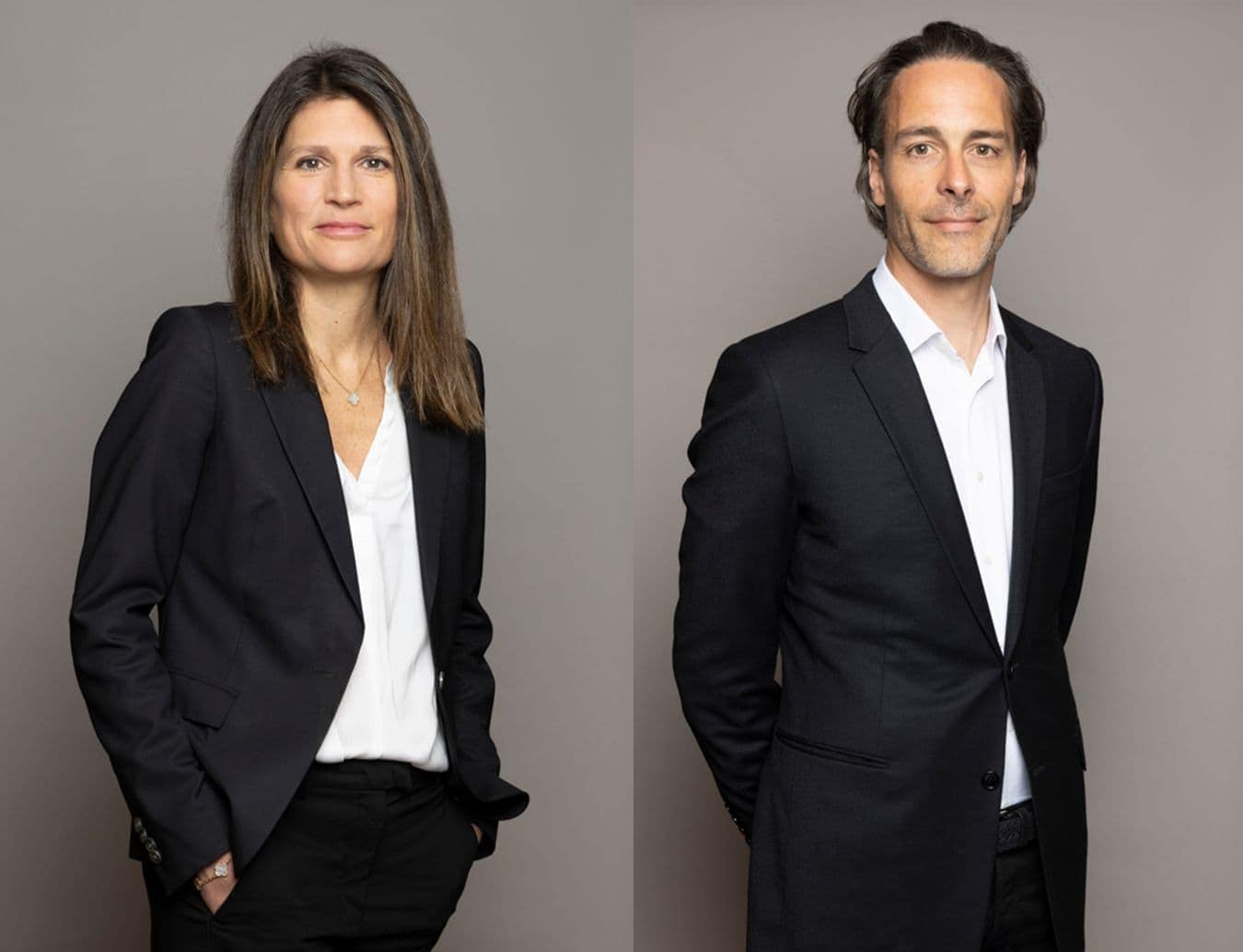 Unibail-Rodamco-Westfield SE announced changes to Management Board
Unibail-Rodamco-Westfield SE (URW) announced changes to its Management Board focused on preparing the Group to harness future growth.
Anne-Sophie Sancerre joins the Management Board as Chief Customer & Retail Officer, with responsibility for gaining market share by driving footfall and consumer demand, generating new revenues, and growing URW's leading retail operations.
Vincent Rouget joins URW and the Management Board as Chief Strategy & Investment Officer, with a focus on developing and executing the Group's strategy, and URW's future investment roadmap.
Anne-Sophie's appointment is effective on May 2, 2023; with Vincent joining URW on June 1, 2023.
Commenting on the changes, Jean-Marie Tritant, Chief Executive Officer of URW, said: "Since the launch of our strategic plan in March 2022, we have successfully strengthened our core retail operations, established new revenue platforms, and continued to deliver our committed development pipeline with disciplined capex control.
In 2022 we delivered strong financial results, completed our operational recovery and continued to make deleveraging progress. Now is the time to build on this momentum to harness future growth and I am delighted to welcome Anne-Sophie and Vincent to URW's Management Board. Both Anne-Sophie and Vincent are proven leaders who strengthen the Management Board and set us on the path to long- term success.
Anne-Sophie Sancerre is an experienced and respected leader at URW, most recently as Chief Operating Officer for Southern Europe. In this new role, Anne-Sophie will ensure we build the preeminent retail platform for the brands and retailers of the future by integrating all aspects of the customer experience, increasing revenues and accelerating the growth trajectory of our emerging media and digital capabilities.
Vincent Rouget is a real estate investment and asset management specialist with a deep understanding of the European commercial real estate industry. He will work closely with me to shape URW's investment approach beyond deleveraging and explore new value-creating opportunities – bringing his skills, experience and network to support our long-term growth."
Olivier Bossard, current Chief Investment Officer, will transition to a new role as Special Advisor to the CEO, continuing to support the US deleveraging programme and the Group's development pipeline. Caroline Puechoultres, current Chief Customer Officer, will leave the company in the coming months.
Jean-Marie Tritant continued: "Olivier has been instrumental to URW's successes since he joined our company, and I look forward to continuing our work together in this new role, with an immediate focus on the completion of our deleveraging plan as well as our key development projects. We thank Caroline for her leadership in evolving URW into a more customer- and brand-centric organisation and wish her success in her next chapter."
Nick Tran Joins FARFETCH as Chief Marketing Officer
Farfetch announced that Nick Tran has joined the company as Chief Marketing Officer. Tran will be based in London and will report to Chief Marketplace Officer, Edward Sabbagh, and will oversee all global marketing functions for Farfetch Marketplaces.
A media, entertainment, and consumer engagement leader, Nick brings more than 20 years of award-winning experience building brands, developing high-performing teams and creating innovative marketing strategies. In addition to winning multiple Cannes Lions marketing awards, he was named a 2021 AdWeek "Brand Genius" and, in the same year, one of Forbes' "Most Influential CMOs," a Campaign "Top 50 CMO," and was also inducted into the Advertising Hall of Achievement. Most recently, Nick served as Global Head of Marketing at TikTok, where he oversaw the company's B2C marketing organisation, including global brand strategy, strategic partnerships, paid media, social media, and organic content. Currently, he is also a Henry Crown Fellow, contributing to the programme run by The Aspen Institute, a non-profit organisation that fosters young business leaders. Previously, he served in executive marketing positions at Samsung and Hulu.
José Neves, Founder, Chairman and CEO, Farfetch, said​,​​​ ​"Building the Farfetch brand is a key part of our mission to be the global platform for luxury. Farfetch has a unique model in the Luxury Industry and, as such, our brand will be built with an innovative approach to marketing. This is why I am delighted to welcome Nick, a revolutionary marketeer and brand builder, to our team."
Edward Sabbagh, Chief Marketplace Officer, Farfetch, said​, ​"I am thrilled to welcome Nick, an accomplished marketing executive who has a very strong track record in creating successful brands and marketing moments that engage Gen Z and Millennial audiences around the world. These groups comprise a key segment of our customer base and delivering them to our brand and boutique partners is integral to the FARFETCH offer. Successful marketing requires constant innovation and a willingness to push the envelope, something that Nick displayed at TikTok, in particular. With Nick at the helm of our marketing efforts and incredible global marketing teams, I am confident that our brand will continue to thrive and evolve, which is a key focus for the new chapter of Farfetch's marketplaces."
Nick Tran, Chief Marketing Officer, Farfetch, said​, ​​"The relationship between the consumer and brands continues to evolve and it's more important than ever to create lasting and palpable impressions. This is an exciting time to be joining Farfetch and be able to shape the connections between the curators, creators, and customers of luxury fashion. I'm excited to join the Farfetch rocketship and help take the brand to all-new heights."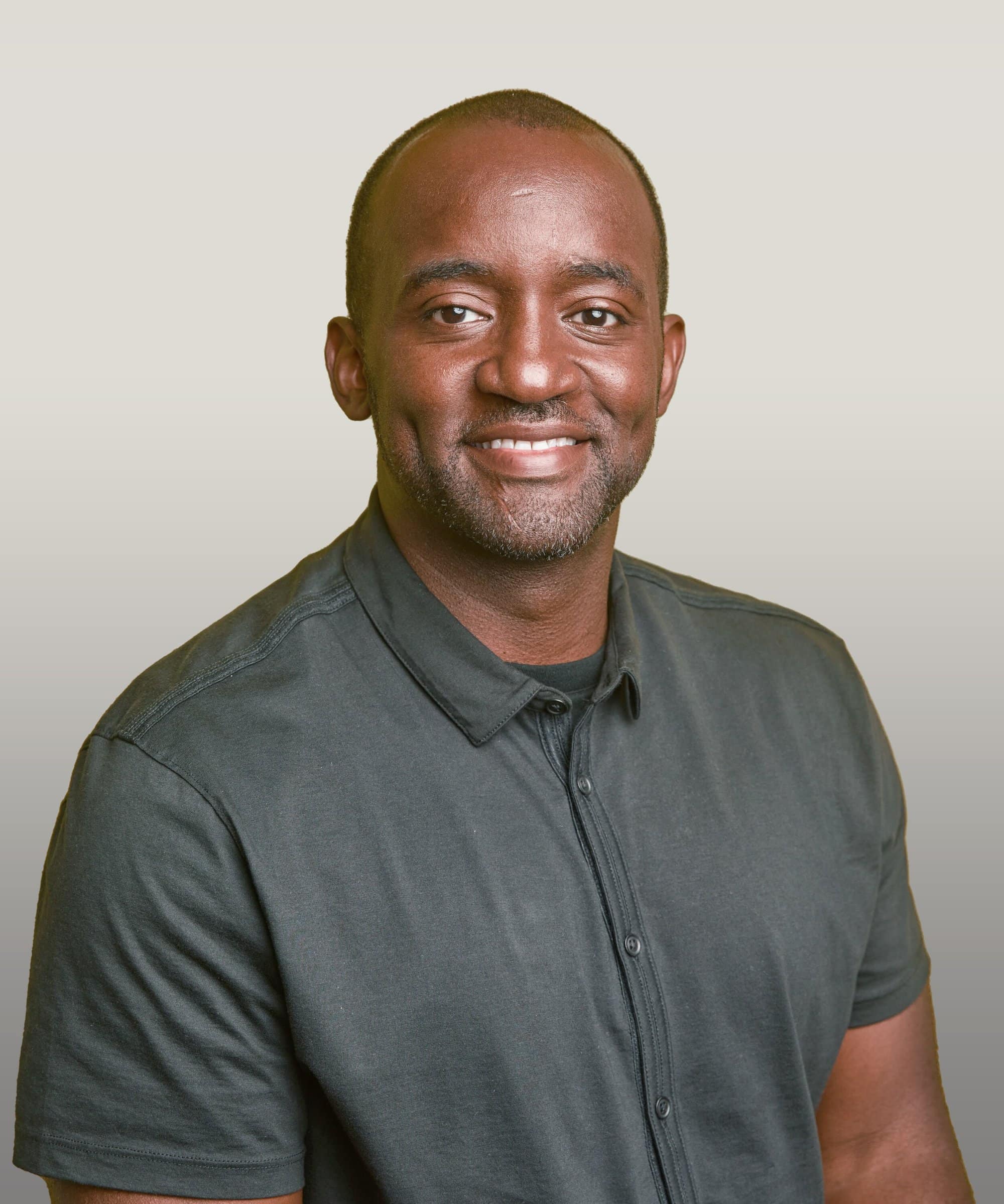 Levi Strauss & Co. Appoints Kenny Mitchell as Chief Marketing Officer of the Levi's® Brand
Levi Strauss & Co. announced the appointment of Kenny Mitchell as senior vice president and chief marketing officer of the Levi's® brand, effective June 5. Reporting to Michelle Gass, president, Levi Strauss & Co., Mitchell will be responsible for advancing the Levi's® brand's consumer marketing strategies, focused on building denim leadership equity, cementing its position as a true lifestyle brand and growing market share.
"Kenny is widely recognized as an innovative marketing leader and talent builder, with an impressive track record of growing global brands and pioneering digital marketing strategies to accelerate value creation," Gass said. "It is especially fitting to have someone of his exceptional caliber join our Levi's® team in this milestone year, further positioning us for long-term growth and operational success as we celebrate the 150th anniversary of the 501® jean and the 170th year of the company's founding. With Kenny onboard, I have full confidence in our ability to continue earning our place at the center of culture and building our global community of Levi's® fans."
Mitchell brings more than 20 years of brand-building experience in the U.S. and internationally, in addition to deep digital, creative and innovation expertise. He joins Levi Strauss & Co. from Snap, parent company of Snapchat, where he has served since 2019 as chief marketing officer and led the growth of the platform's global community, advertising base and developer partners. Prior to this, Mitchell was vice president of brand content and engagement for McDonald's USA, where he established the company's strategic brand and consumer marketing agenda. He also served as head of consumer engagement at Gatorade (PepsiCo), implementing strategies that supported record revenue and profit growth. Among his numerous awards and distinctions for marketing excellence, he was named one of "The Most Creative People in Business" by Fast Company and has been included as an innovative leader in Forbes CMO NEXT and AdWeek 50 rankings. Mitchell holds an MBA and a BA in Economics and Sociology from Dartmouth College and is a member of the Board of Directors for e.l.f. Beauty.
"I am thrilled to join a values-led company like LS&Co. and grateful for the opportunity to work alongside their enormously talented teams to help expand the reach and strength of the Levi's® brand," Mitchell said. "I have long admired the enduring global relevance of Levi's® as both a quintessential apparel brand and cultural icon. It is an honor to be part of shaping the future of the greatest story ever worn."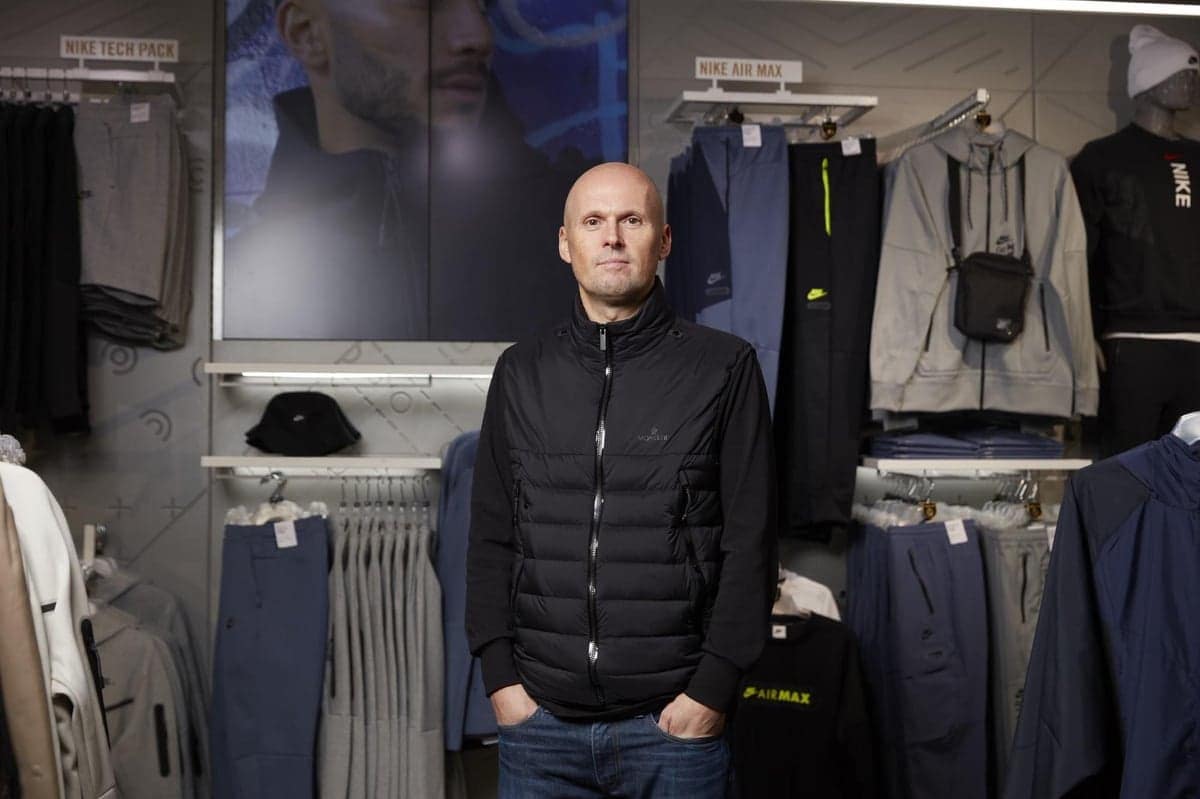 JD appoints Michael Armstrong as Global Managing Director
JD Sports announced the appointment of Michael Armstrong as Global Managing Director of JD, a newly-created role to help further drive the Group's growth and meet its ambition to become the leading global sports-fashion powerhouse.
Michael will report into Group Chief Executive Officer Régis Schultz, overseeing the strategic direction of the JD brand, its operations and colleagues, alongside the continued business development and growth of the JD fascia globally.
Michael joined JD in 1995 as a store sales assistant in the Glasgow store, and has held a number of key and senior roles. He was most recently Group Buying Director from 2014 until March 2023, controlling all product strategy across JD, Size and Fashion Brands connected to the JD Group.
At the Group's capital markets day in February 2023, JD set out its growth strategy and key objectives for the next five years which includes significant expansion of the JD brand internationally, notably in North America and Europe, and importantly the continued growth of the JD apparel business which Michael has been fundamental in building over the past decade.
Régis Schultz, CEO of JD, said, "Michael has been pivotal in the Group's success to date, and brings unrivalled knowledge and understanding of our consumer to our management team. With a keen eye for strategic opportunities and ever-changing customer trends in sports athleisure, he is respected by colleagues and brand partners as one of the leading market authorities on what works and why, making him the right person to take the JD brand through its next chapter of growth."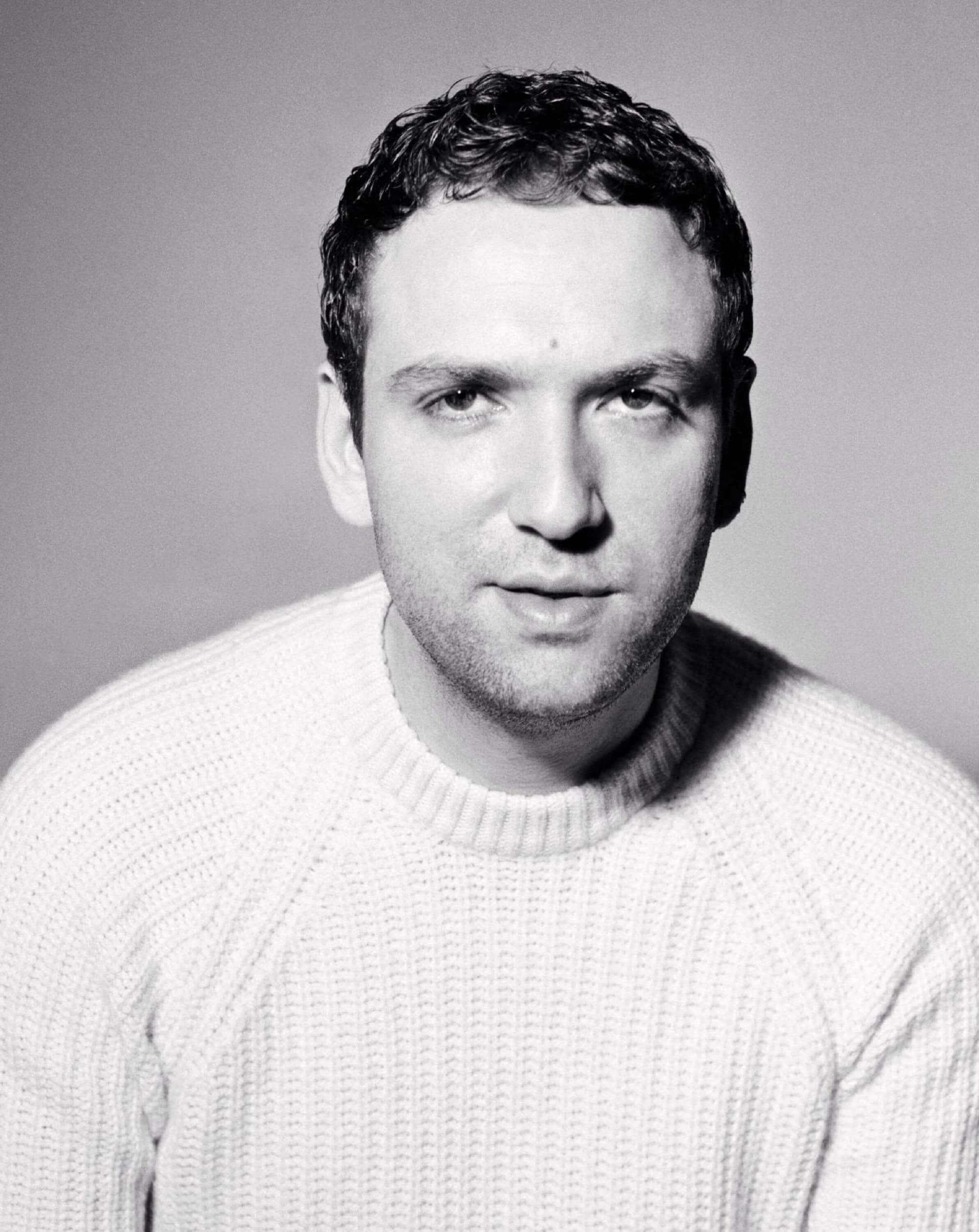 Lanvin Creative Director Bruno Sialelli​ Exits​
Creative Director Bruno Sialelli is leaving Lanvin after four years.
"I am deeply proud of what we have achieved at Lanvin over the past four years and wish to thank Lanvin and my team who through their unique talents and dedication have accompanied me in this great adventure," Sialelli said.
Lanvin is setting up a new creative configuration Lanvin Lab. Lanvin Lab will be "an experimental space inviting creative partnerships with proven and rising international talents."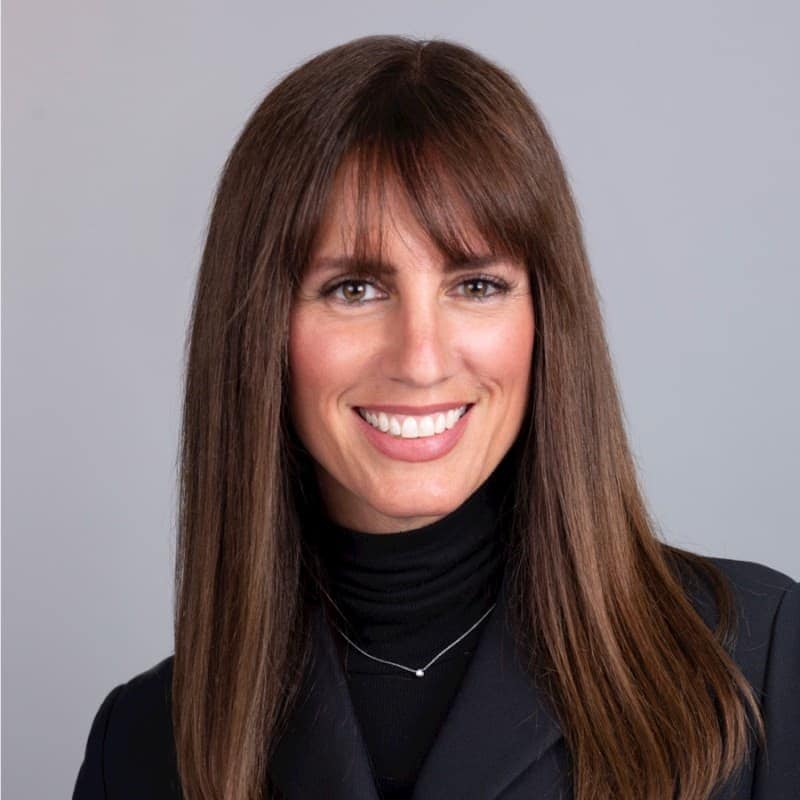 Zegna Brand Announced Nilly Foster President & CEO of North American Region
Ermenegildo Zegna Group named Nilly Foster President and CEO of the North American region for the Zegna brand, effective June 15. Foster's responsibilities will cover the U.S. and Canada. Foster will report to Gildo Zegna, the group's chairman and CEO.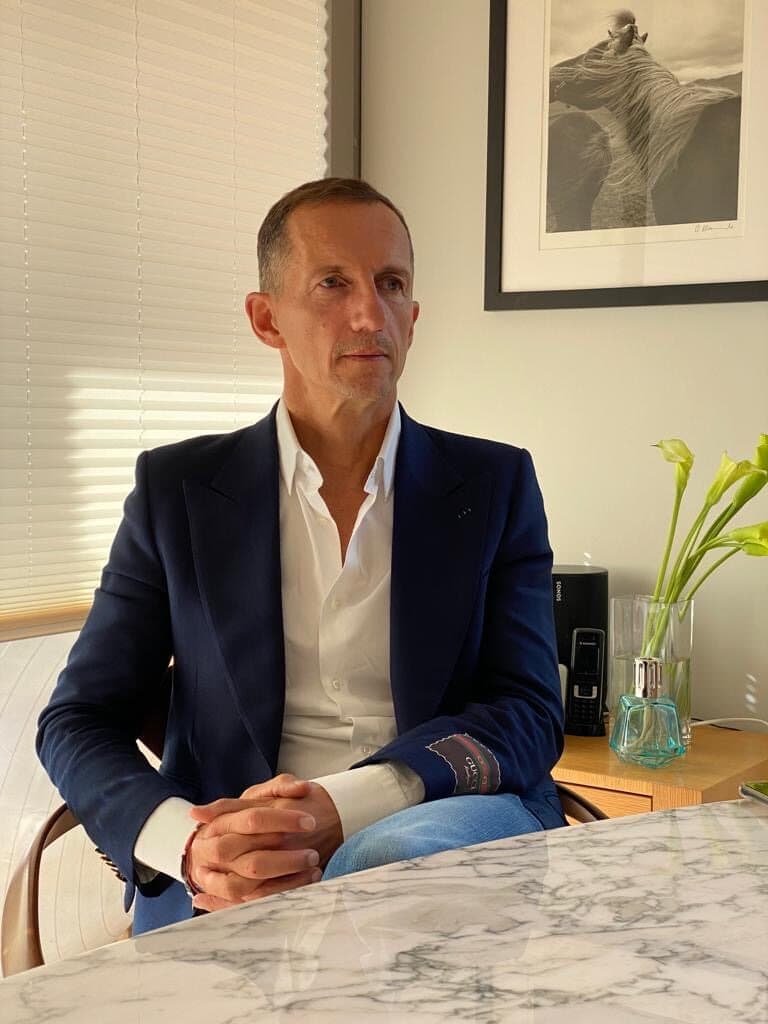 Robert Triefus to leave Gucci
Robert Triefus, CEO Vault & Metaverse Ventures, Senior EVP Corporate & Brand Strategy at Gucci, is exiting the brand on April 30th.
"Throughout his years at Gucci, Robert has played an instrumental role in ensuring that the brand has been recognized for its leadership in its approach to brand and client engagement, and more recently to new business initiatives, by capitalizing on Gucci's unique DNA and values while always embracing change and innovation along the way," said Gucci in a statement.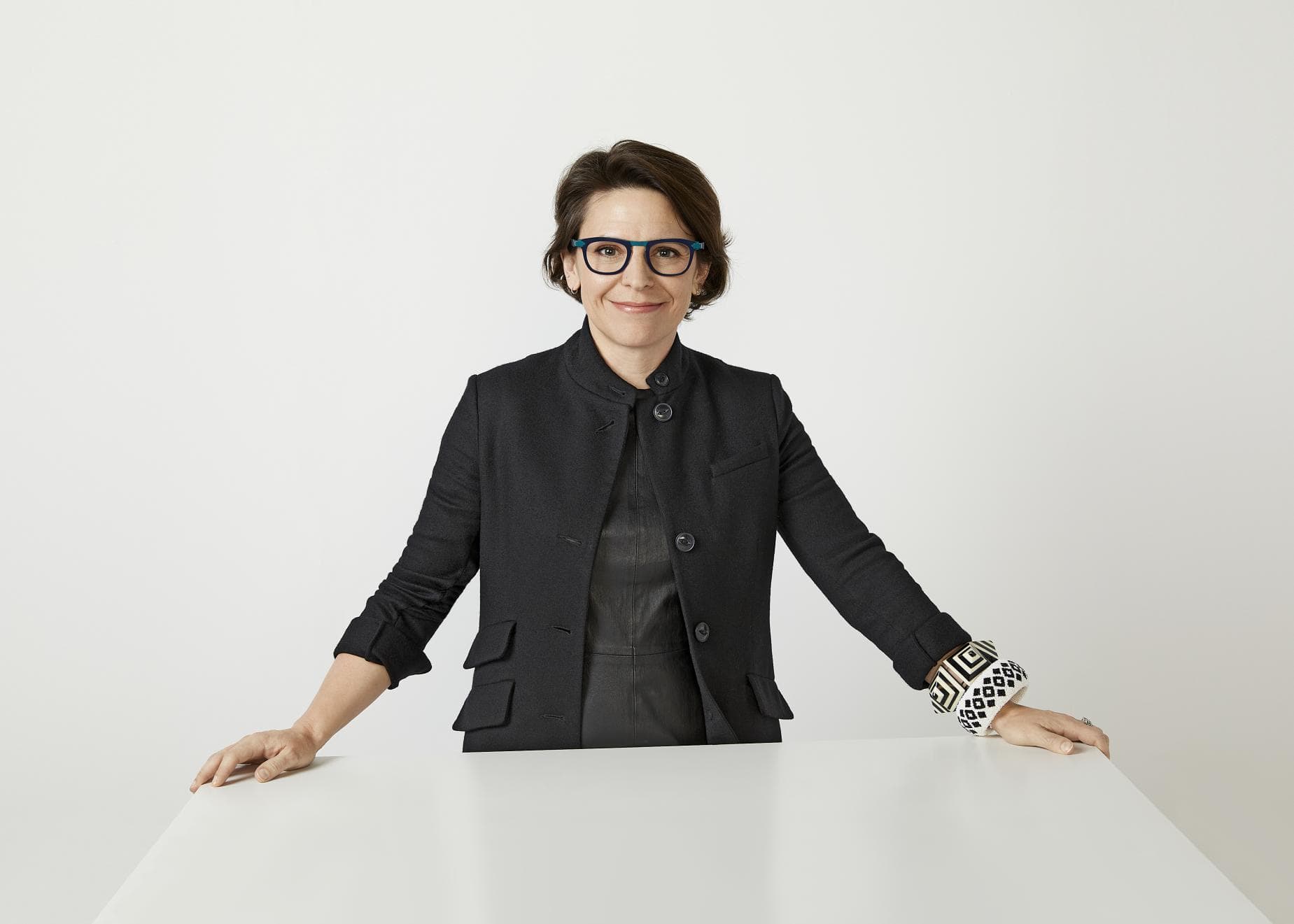 JCPenney Appoints New Chief Customer Officer
JCPenney announced the appointment of Katie Mullen as Chief Customer Officer. Previously serving as JCPenney's Chief Digital Officer, Mullen will continue to oversee e-commerce strategy and omnichannel development, with an added emphasis on customer marketing, engagement, analytics and more.
Mullen will lead the company's efforts to deliver an end-to-end integrated shopping experience that is relevant for today's customers. A key focus of this new role is driving innovation in digital, data and analytics to transform how customers experience JCPenney. To deepen loyalty with existing and new customers, the company will continue to invest in experiences both physical and digital, powered by technology. This approach reinforces the company's focus on providing a warm and welcoming experience for customers, but with a modern twist – an enduring part of our culture that continues to differentiate JCPenney today.
"A core part of JCPenney's overarching transformation strategy and our shift back to the basics has been a relentless focus on our customer's needs. There are encouraging signs that we're on the right track. We've seen an uptick in customers returning to shop with us – an increase in customer frequency for the first time in five years – and they're spending more," said Marc Rosen, chief executive officer of JCPenney. "Creating space for Katie to link our digital technology, customer insights and personalization capabilities and to bring it to life through an integrated, end-to-end customer experience is a natural evolution of her role and will help take us to the next level."
While at JCPenney and throughout her career, Mullen has leaned into the application of customer data analysis to support brand strategy. In her most recent role as Chief Digital Officer for JCPenney, Mullen played a vital role in supporting the company's transformation journey, focused on the digital enablement of the organization.
"I'm looking forward to continuing to improve how JCPenney reaches and serves America's diverse working families," said Katie Mullen. "In our efforts to restore relevance with customers, we've sought to better meet their style, product and shopping preferences while also making our stores more reflective of the communities around us. I'm excited to work alongside our JCPenney leadership team to continue engaging customers in ways that matter most to them."
Prior to joining JCPenney, Mullen served as the chief digital officer at Neiman Marcus Group. She led the $1 billion neimanmarcus.com business and oversaw the performance marketing team responsible for product and category management, site merchandising, analytics, data science, promotions, drop-ship buying, e-commerce operations, establishing new sales channels and more. Mullen has a bachelor's degree from Princeton University and a Master of Business Administration degree from University of Pennsylvania.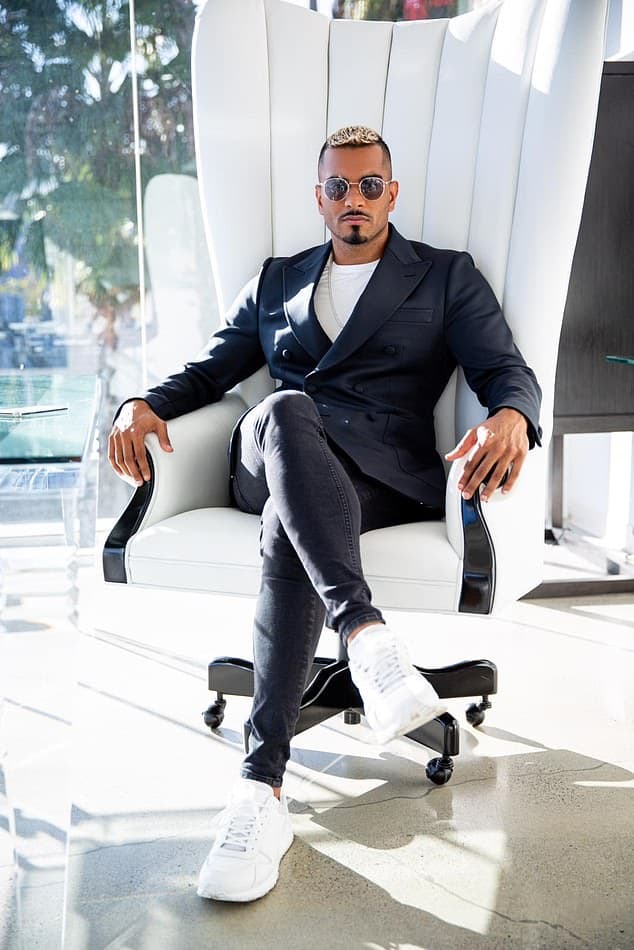 PrettyLittleThing's Umar Kamani steps down from CEO position
Founded in Manchester 2012, originating as an accessories only website, founder Umar Kamani identified a gap in the market for the girl who wants fast, affordable fashion and who shops for the weekend, every weekend. 12 years later and PLT are one of the biggest retailers in the world shaping the retail landscape. The brands promise has always been to solve all of those "nothing to wear" dilemmas by dropping new products daily. Kamani, who has collaborated with some of the biggest names in the fashion industry including Kourtney Kardashian, Hailey Bieber, Ashley Graham, Teyana Taylor, Little Mix and Molly Mae said;

"After 12 years as CEO and Founder of PrettyLittleThing I have made the difficult decision to step down from my position as CEO. 12 amazing years that changed my life and I will be forever grateful for all those memories. I'm at the stage in my life where I need to set myself new challenges and goals and build new brands that hopefully you all love and support as much as you did with this one.

When I first had the idea of setting up this brand, I could never have imagined what we would go on to achieve. Since our humble beginnings in 2012, PLT has gone on to eventually become one of the biggest fashion brands in the world.

If you know me, you'll know that Disneyland and all the magic surrounding it has always been one of my biggest inspirations. This is what I wanted to create with PrettyLittleThing, a fairytale-like world where unicorns exist, and anything is possible. A place you come to find confidence and inspiration when it comes to what you wear and how you feel. Whatever success we have achieved is down to you, our loyal customers who have shopped with us, supported us and watched us grow into something beyond what I could have ever dreamed of.

From day one we've been a brand with family values at the core of our identity and what we built has always had a family feel; the PLT Family. To my team, you have been the most resilient and hard-working individuals and I truly couldn't have done this without each and every one of you. This was never just my brand; it was yours too.

Lastly, to all the incredible talent we have worked with, past, present and future, thank you for everything. I will be forever grateful for the experience, the milestones we hit together and the lifelong memories we made.

I was 24 when I started this brand and today at 35 years old I'm so proud, grateful and excited to go on my next journey. I will of course continue supporting PrettyLittleThing on some special projects over the next few months while we find our new CEO.

Here's to the future, creating more magic and fairytales. To each and every person who has played any part in the PLT movie, thank you from the bottom of my heart"

PLTs board of Directors including COO Paul Papworth and Commercial Director, Tom Binns will continue to drive the brand forward whilst focusing on expansion plans in the USA.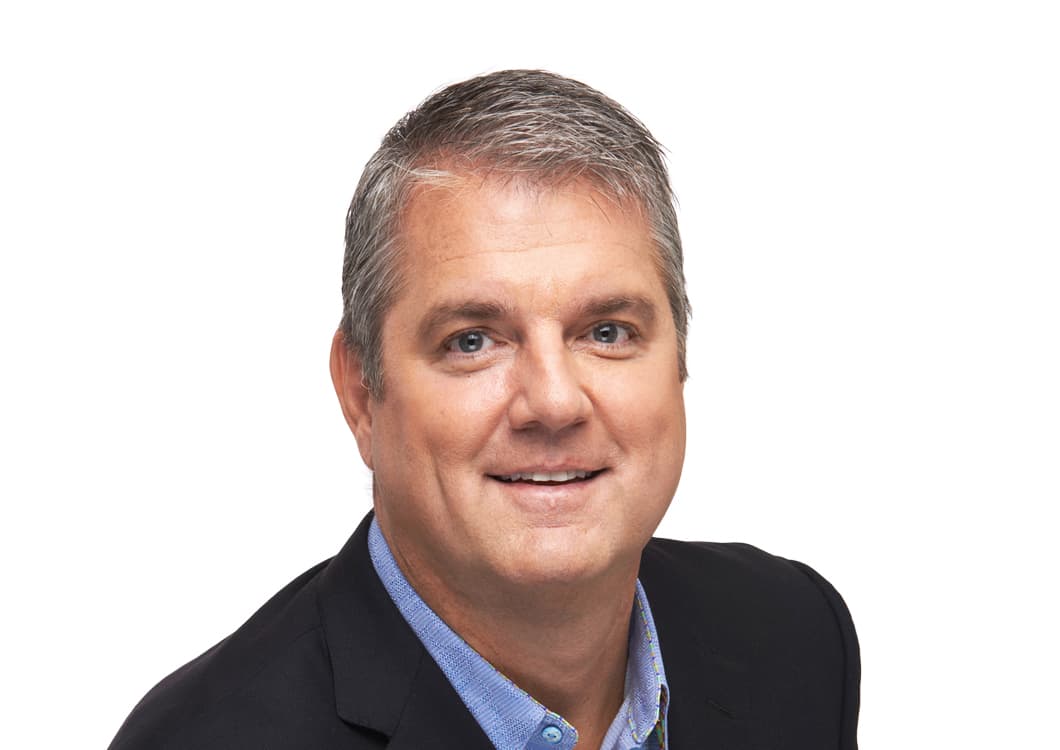 Nordstrom Appoints Eric Sprunk to Board of Directors
Nordstrom​ announced the appointment of Eric Sprunk, former chief operating officer of NIKE, Inc., to its Board of Directors, effective immediately. Sprunk will stand for election at the Company's upcoming 2023 Annual Meeting of Shareholders. With Sprunk's appointment, the Nordstrom Board has been expanded to 11 directors.
Sprunk has more than 25 years of leadership experience in the consumer retail industry. He most recently served as chief operating officer of NIKE from 2013 to 2020, where he led the teams responsible for manufacturing, sourcing, sales, procurement and technology. During his time at NIKE, he held various executive positions of increasing responsibility, including executive vice president, global product and merchandising from 2008 to 2013 and executive vice president and general manager, global footwear from 2001 to 2008. Prior to joining NIKE, Sprunk was a certified public accountant at PricewaterhouseCoopers responsible for client service of large multinational companies and financial services organizations.
"We are pleased to welcome an industry veteran of Eric's caliber to the Nordstrom Board," said Brad Tilden, chairman of the Nordstrom Board. "Eric's appointment demonstrates Nordstrom's commitment to ongoing refreshment and ensuring our board is composed of directors with relevant skills and expertise to oversee the execution of Nordstrom's strategy and drive shareholder value. With Eric's decades of operational experience in the consumer retail industry and track record of driving e-commerce growth and large-scale transformations within a complex global business, we're confident he will be a valuable addition to the board and look forward to benefiting from his expertise."
---