---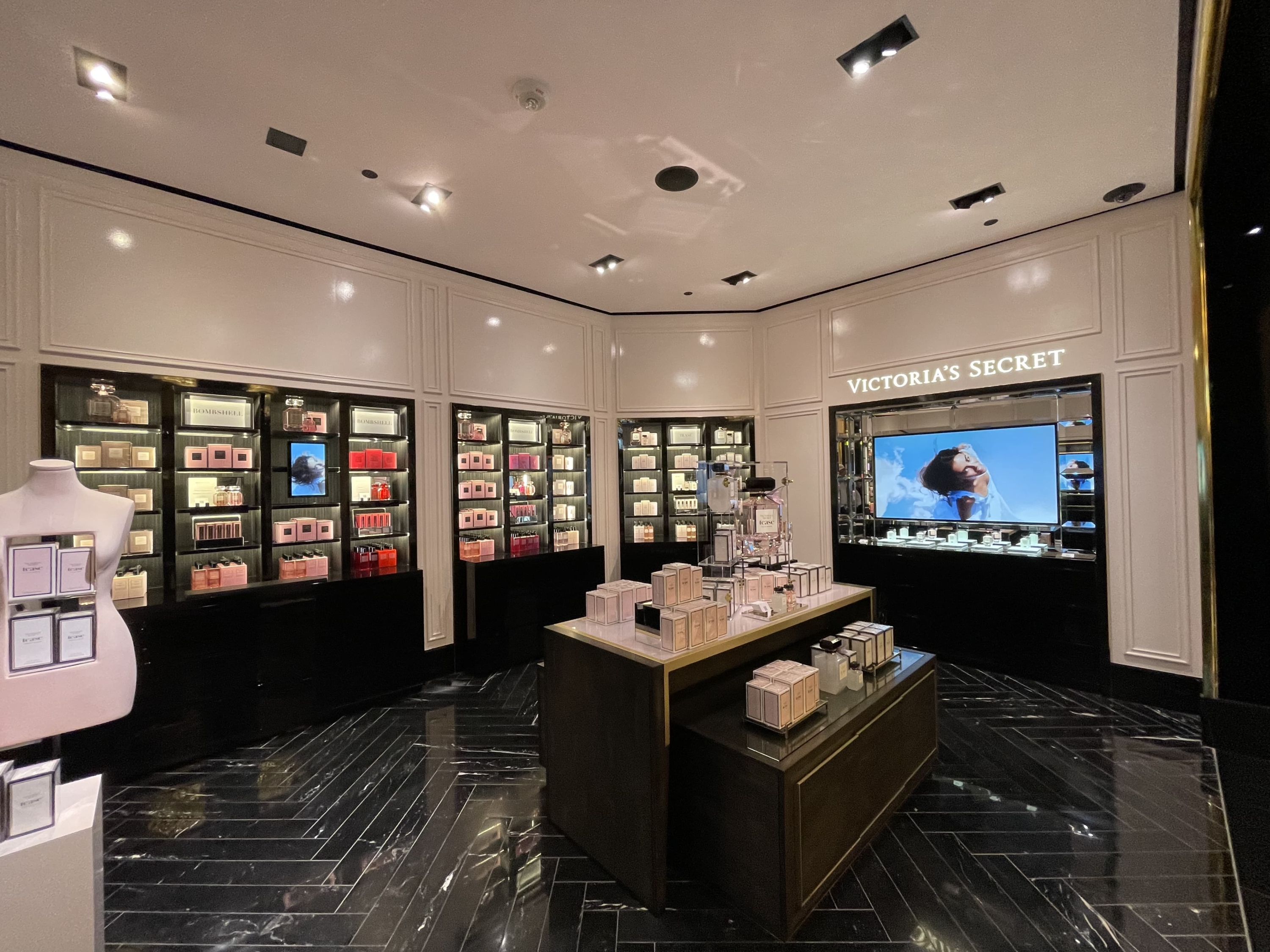 Victoria's Secret & Co Announces New Corporate Leadership Structure
Victoria's Secret & Co. announced a new corporate leadership structure designed to enable execution of its strategy and fuel long-term growth goals. The streamlined organization will unite the company's three lines of business (Victoria's Secret, PINK, and Beauty) as a single, collaborative organization, enhancing focus on the customer, and positioning resources towards high growth, high return initiatives.
Commenting on today's announcement, Martin Waters, VS&Co CEO stated, "Over the last year, we have progressed a thoughtful revolution of our business by redefining the VS brand and rebuilding our strategy for growth. We can now better connect with and represent our millions of customers around the globe. As a result, we have more relevant brand positioning, more compelling merchandise assortments, and a more inclusive culture that celebrates our people. With our brand revolution well underway and gaining momentum, now is the time to reimagine our leadership structure to better align with a shifting consumer landscape and become more efficient as an organization."
In conjunction with today's announcement, the company has appointed executives to three key leadership roles reporting to Martin. These roles are aimed at strengthening the core of the business, enhancing the customer experience and igniting growth.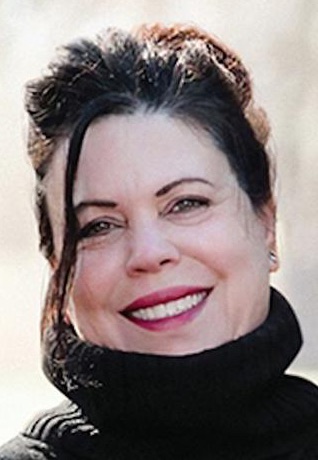 Amy Hauk has been named CEO for Victoria's Secret and PINK. Amy has been CEO of PINK since 2018 after over a decade of very successful merchandising experience at Bath and Body Works. Under Amy's leadership, VS&Co will integrate merchandising, planning, marketing and creative teams to quickly apply best practices and consumer insights, speed the company's test and learn agenda and better engage customers across VS and PINK.
Christine (Chris) Rupp will join VS&Co as Chief Customer Officer, where she will be responsible for creating a seamless store and digital commerce business globally and will be accountable for sales and profitability across both channels. Chris is a transformational digital leader with 30 years in the retail field, including deep data and ecommerce expertise. Chris joins VS&Co from Albertsons where she is the Chief Customer and Digital Officer and has worked since 2019, dramatically expanding the loyal customer base and ecommerce distribution while improving the speed and cost of delivery. Prior to that, Chris was at Microsoft and Amazon, where she led Fulfillment by Amazon and launched Amazon Prime Day.
Greg Unis, who has successfully led the Victoria's Secret and PINK Beauty businesses since 2016, has been named Chief Growth Officer. In this new role, Greg will be responsible for the VS&Co-Lab platform, new business development, international expansion, as well as mergers and acquisition opportunities. Greg will continue to lead VS&Co's real estate and store design and construction teams focused on expanding the company's store of the future initiative.
Martin continued, "Uniting our brands as a single, collaborative organization under Amy's leadership will bring greater focus and discipline to our merchandising expertise while streamlining our processes and improving our speed to market. I firmly believe combining our store and digital channels under Chris will move us from being a company of 'shop keepers' to being a company of 'customer keepers'. By strengthening our core businesses in this manner, we are freeing up time and resources to focus on growth under Greg's leadership."
Today's announcement of a simplified leadership structure will streamline operations, collapse silos and allow the company to optimize spend in management roles, enabling reinvestment in growth initiatives. The simplification of the organization has led to a reduction of about 160 management roles, or approximately 5% of home office headcount, while providing for reinvestment in non-leadership roles focused on executing the company's strategic initiatives. The net impact of these decisions will result in an estimated $40 million cost reduction in the run rate of the business on an annualized basis beginning in third quarter of fiscal 2022. In conjunction with the reorganization and reduction in leadership, the company anticipates recording a non-GAAP charge of approximately $30 million in the second quarter of fiscal 2022.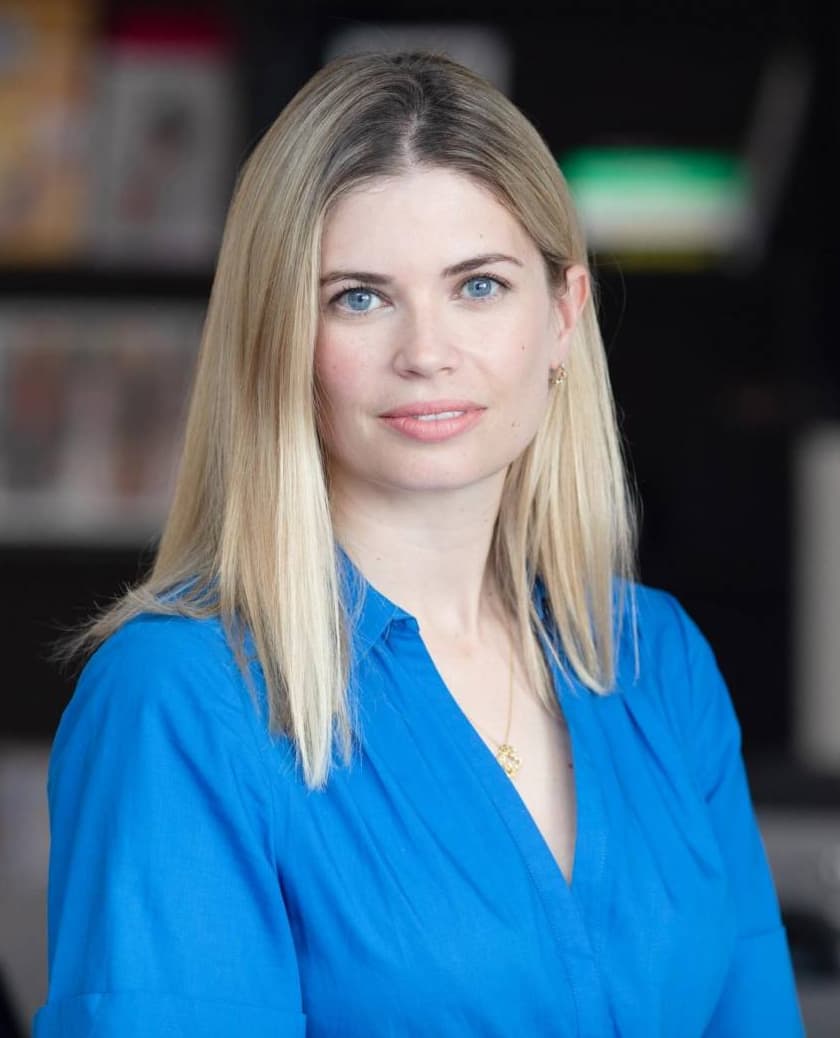 Lyst Strengthens Leadership Team – Emma McFerran named CEO
Lyst announced that founder and CEO Chris Morton will move into the Executive Chairman role, where he will focus exclusively on Strategy, Partnerships and Financing initiatives.
Emma McFerran, Lyst COO, who joined the company in 2014, will move into the CEO role. McFerran has overseen Lyst's transformation into an app-first business; helping make the Lyst app the most downloaded premium fashion app in the US and UK in 2021.
"As Lyst continues to grow, it's increasingly clear that we have a unique opportunity ahead of us – my biggest fear is that we don't take advantage of it. At 200M annual shoppers, Lyst's fashion audience is one of the largest anywhere in the world. The market is accelerating and changing fast in the current environment – both of these offer tremendous tailwinds for our business. I want to focus 100% on supporting our company strategically at this key moment for us." – Chris Morton
Lyst also welcomes Liz Kistruck as new CFO. Liz was formerly a senior leader at Expedia for over a decade, including as Hotel.com's CFO. She joins a stellar C-suite of female and male platform industry leaders from Amazon, Spotify, Just Eat and Net-a-Porter.
With the company growing strongly and the online fashion market accelerating, these changes reinforce Lyst on its trajectory as a category-leading fashion platform.
"Our time is now. It's thrilling to take on this position, leading an exceptional team as we shift gears and prepare for the next and most exciting phase of the Lyst journey. Over many years Chris and I have built a powerful partnership, sharing a vision and a deep commitment to making Lyst the winning model for our customers and partners. This new team structure allows us to better realize our company's immense potential, and take Lyst to the next level." – Emma McFerran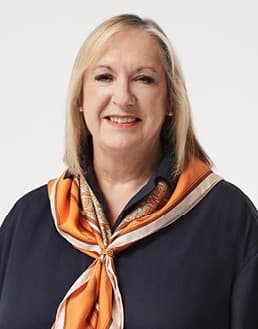 Burberry Announced Board Committee Changes – Danuta Gray Will Succeed Orna NiChionna as Chair of The Remuneration Committee
Burberry Group plc announced that Orna NiChionna will step down as Chair of the Remuneration Committee with effect from 1 September 2022. Orna will remain on the Board as Senior Independent Director and as a member of the Remuneration and Nomination Committees.
Danuta Gray will succeed Orna as Chair of the Remuneration Committee with effect from 1 September 2022, having been a member of the Remuneration Committee since her appointment to the Board on 1 December 2021. Danuta has previously served on a number of remuneration committees including as Chair of the Remuneration Committee at Direct Line Insurance Group plc, Old Mutual plc and Page Group plc.
True Religion Announced Sandip Grewal as Chief Financial/Chief Operating Officer
True Religion announced the appointment of Sandip Grewal as Chief Financial/Chief Operating Officer, a new role, effective July 5, 2022. Mr. Grewal's appointment fills a role that is critical to continuing to fuel True Religion's growth and achieve its $500M revenue goal. He reports to Chief Executive Officer Michael Buckley.
Mr. Grewal joins True Religion from Bradshaw International, a leading housewares supplier to retailers nationwide, where he served as Chief Financial Officer since 2017. At Bradshaw, Mr. Grewal helped scale the business, driving revenue growth in excess of 50%, completed two acquisitions, and helped lead its successful sale to Arbor Investments in 2021. Prior to that, Mr. Grewal served as Chief Financial Officer of Dr. Fresh LLC, where he helped lead a successful sale in 2017 to High Ridge Brands Co.
"Sandip's impressive credentials and innovative thinking made him the perfect executive to take on this important new role," Mr. Buckley said. "He brings more than 30 years of leadership experience in both private and public companies, including private equity portfolio companies, where he has driven growth, built best in class financial teams, increased operating efficiencies, and completed multiple acquisitions."
Mr. Grewal said, "I am excited to join True Religion as it continues its remarkable transformation. It's a brand that, after 20 years, has such a bright future ahead. I look forward to working with Michael and the rest of the team to help unlock even greater growth and value creation."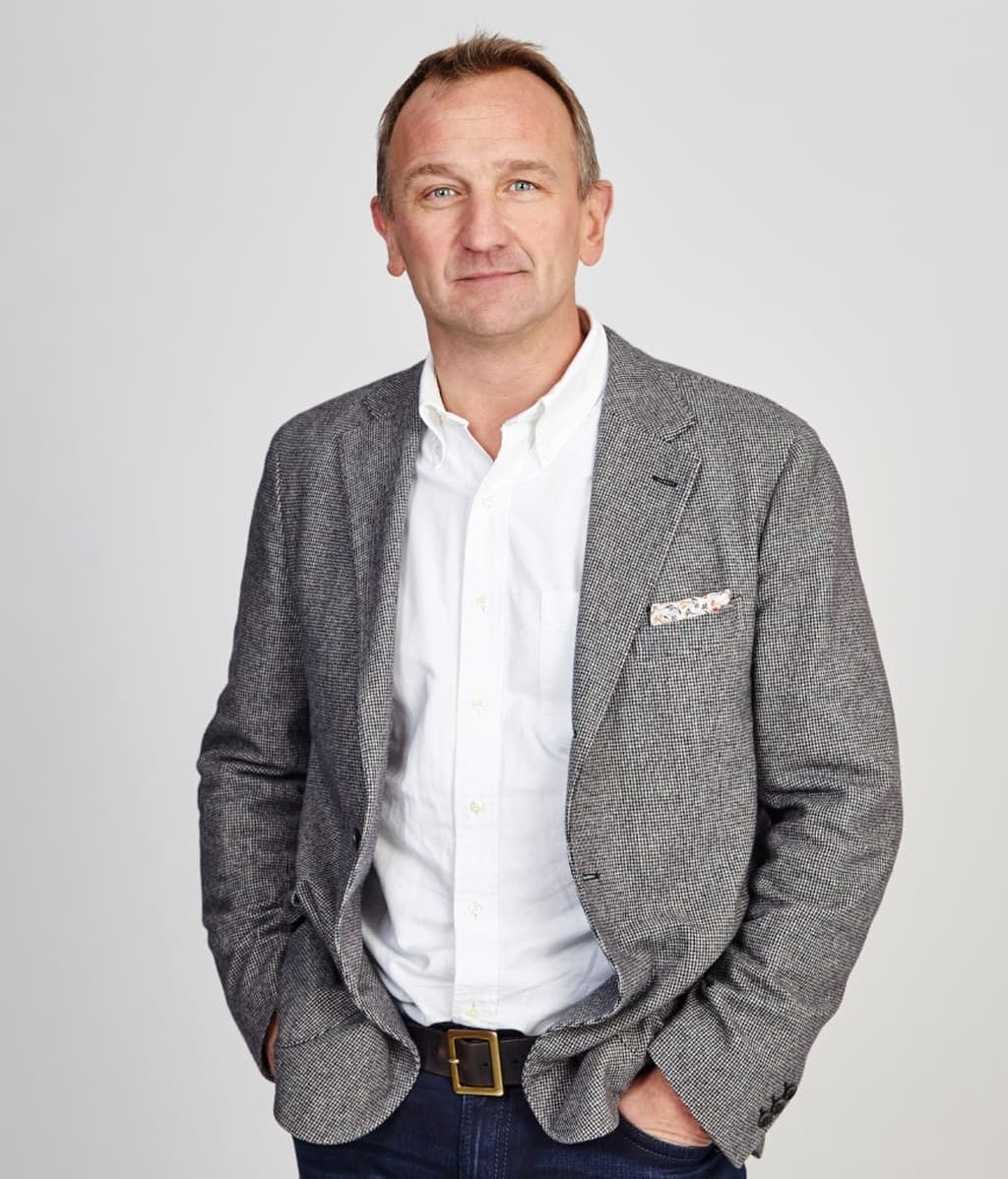 MatchesFashion Announced Nick Beighton CEO
MatchesFashion has named Nick Beighton, former Asos CEO, as its new Chief Executive Officer. Beighton, who left the role of CEO at Asos last year, helped take the company from 178 million pounds in revenues to nearly 4 billion pounds.
Beighton will replace Paolo De Cesare following a short transition period.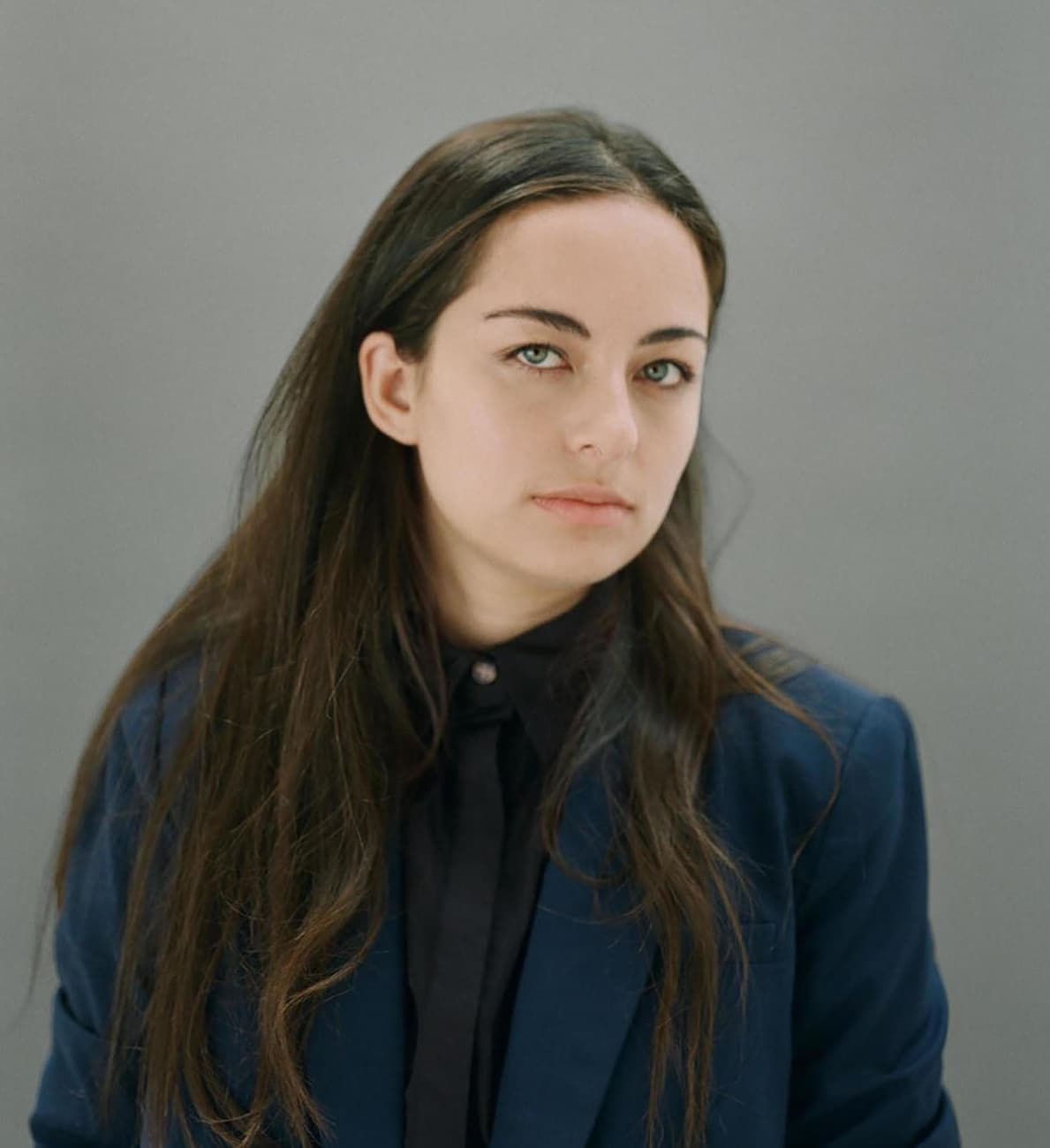 Willa Bennett Announced Editor in chief of Highsnobiety
Willa Bennett joins as Editor in Chief of Highsnobiety from GQ Magazine where she was the first woman to lead the social team and strategy. She began her career at Seventeen, where she launched the brand's queer vertical. Then, she worked across audience development at Bustle Digital Group.
Bennett has said, "Highsnobiety is such an important voice in fashion and culture, and I am thrilled to usher the brand into a new, exciting era. It is the biggest honor to be tapped to lead Highsnobiety. More soon…. but for now just thank you…"
Bennett has used her platform to advocate for underrepresented emerging voices on social media, in new video series, and articles in Vogue, Teen Vogue, Them, and more. Last March, she published a book of poetry to benefit The Audre Lorde Project. This pride, she released her second collection to benefit The LGBTQIA+ Center. The American Society of Magazine Editors has recognized her for overall excellence in social media and video programming.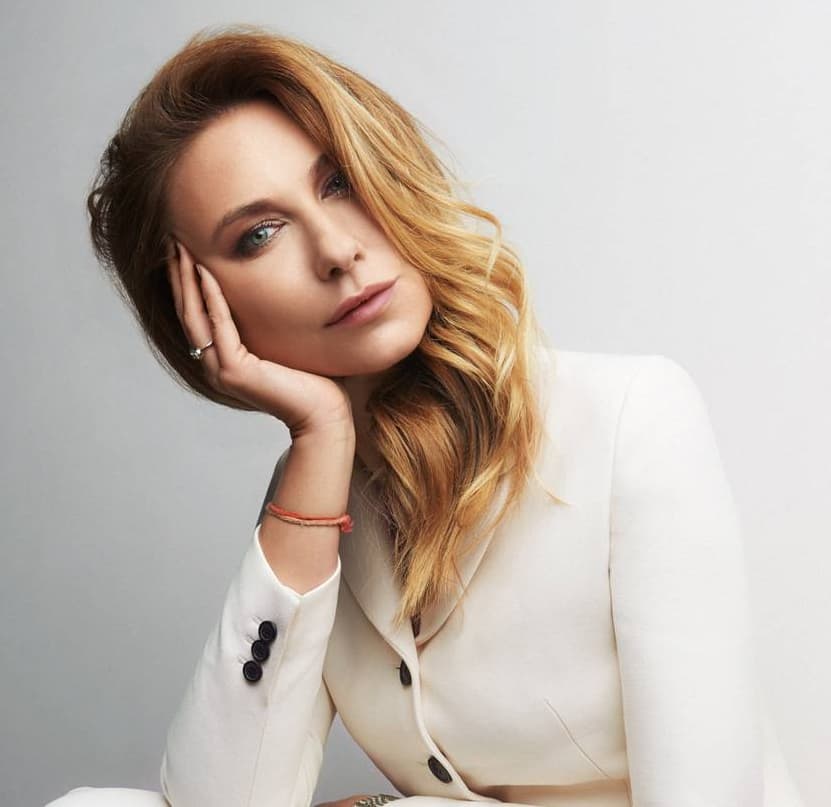 Hearst Magazines International Launches Print Edition of Harper's Bazaar Italy – Daria Veledeeva Appointed Editor-in-Chief
Hearst Magazines International today announced the launch of the print edition of Harper's Bazaar Italy, further expanding the iconic fashion brand's digital, social and experiential presence in the Italian market. Daria Veledeeva, formerly the editor-in-chief of Harper's Bazaar Russia, has been appointed editor-in-chief and will oversee the content strategy and development of the magazine. The announcement was made today by Hearst Magazines International President Jonathan Wright and Hearst Italy CEO Giacomo Moletto.
"The prestige and influence of the Harper's Bazaar brand in the U.S. and around the world is unmatched and the print expression is an important experience – our audience engages deeply and marketers can therefore connect with them in a more profound way," Wright said. "With Daria's leadership, vision, and deep connections in the fashion industry, Harper's Bazaar Italy will be a must-read for anyone who is passionate about fashion, culture and the issues that matter today."
Veledeeva, who studied journalism at Moscow State University, began her editorial career at Marie Claire Russia. She joined Vogue Russia in 2001, and in 2007 launched Grazia Russia and served as editor in chief. Two years later, she took the helm of Harper's Bazaar Russia which, during her 13-year tenure, became one of the most important media brands in the country.
"Harper's Bazaar is a global fashion brand and style resource," Moletto, said. "We waited almost 10 years to launch the print edition in Italy and now, with Daria's influential voice, her knowledge and relationships and her unique point-of-view on fashion and lifestyle content, we will usher in the next phase of this legendary brand."
"This is a tremendous honor," Veledeeva said. "I look forward to building on the influential presence of Bazaar and further nurturing the brand's global identity and celebrating Italian culture and style."
The first print issue of Harper's Bazaar Italy will be available in November 2022. The magazine will progressively move to a monthly frequency.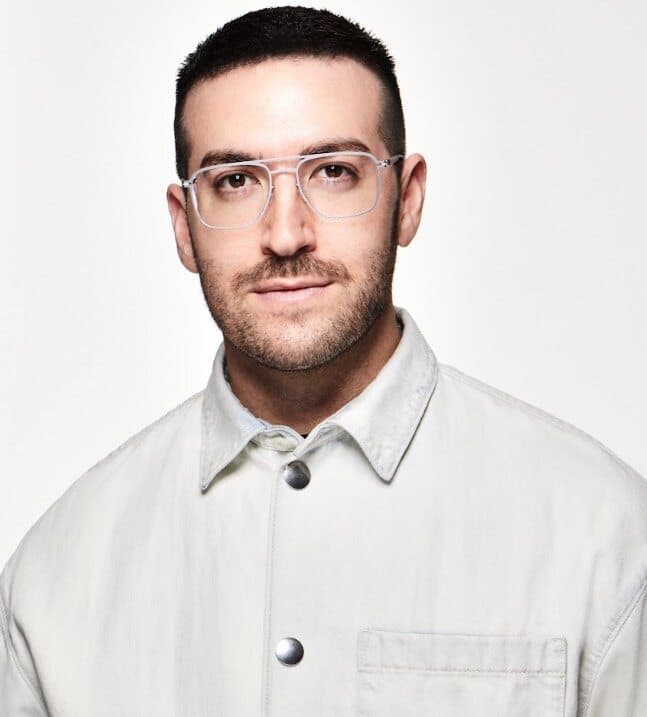 Moda Operandi Announced Marc Rofsky as Head of Ready-to-Wear
Moda Operandi announced Marc Rofsky to the role of director of buying, ready-to-wear (RTW), effective July 11. For the past year, Rofsky was Moda's senior buyer for designer ready-to-wear.
Rofsky will oversee the luxury fashion company's complete RTW portfolio across designer, evening, contemporary, resortwear, denim, and ski categories for both in season (boutique) and next season (trunkshow). Rofsky will be responsible for merchandising strategy, portfolio management, new brand acquisition, and the development of exclusive capsules, as well as "special projects" under the RTW division.
Rofsky will report to Moda Operandi's chief merchandising officer April Hennig.
Formerly with Kirna Zabete, Tiernan Cowling will assume the role of senior buyer of designer ready-to-wear.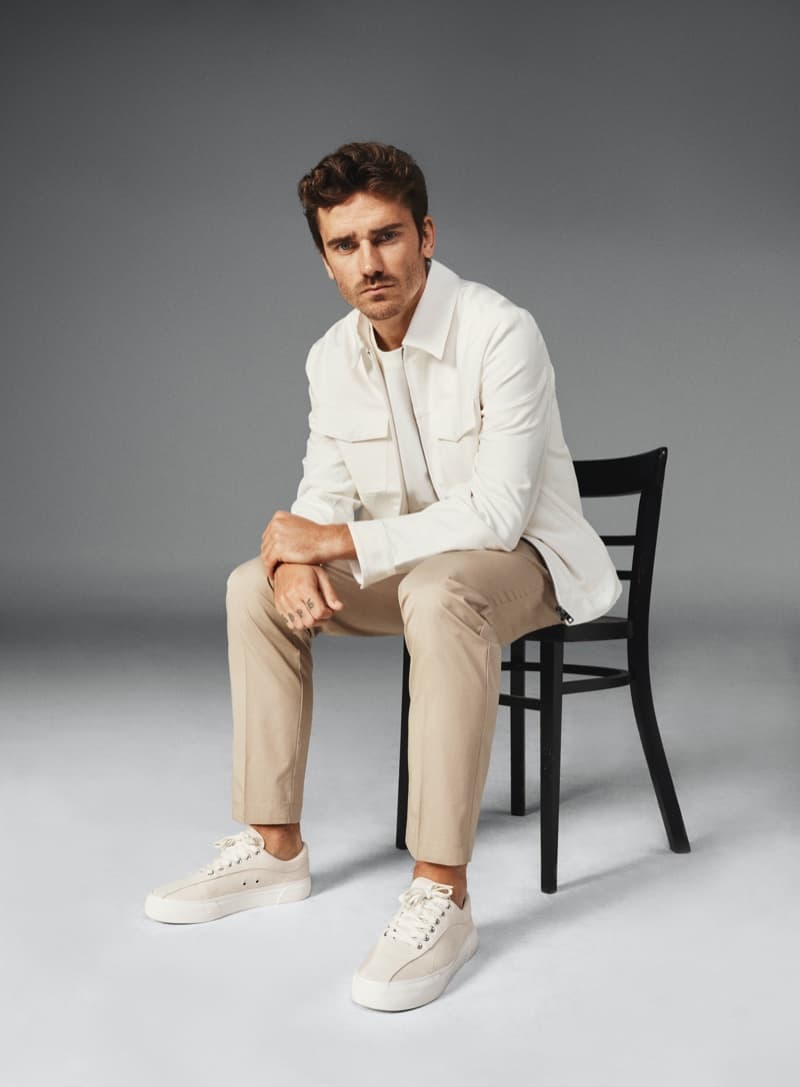 Antoine Griezmann Renews With Mango Man
Mango announced that Antoine Griezmann will once again be the face of Mango Man. The French footballer will repeat his collaboration with the men's fashion brand in the Autumn-Winter 2022-2023 season.
The forward, who recently announced that he is also renewing his contract with Atlético de Madrid, first collaborated with Mango Man in the Spring-Summer 2022 season, posing for the brand with his renowned dress style, his values and his authentic and relaxed essence, which make him the ideal ambassador for the firm.
A global sports icon, Griezmann has won several trophies: he was the maximum goalscorer in the 2016 Eurocopa, the Europa League and the 2018 World Cup, as well as the 2021 UEFA Nations League. He is also involved in numerous charity causes, such as the NGO, Un Rien C'est Tout, and causes such as LGTBIQA+ rights and gender equality in sport, among others.
Mango Man was created in 2008 to offer men a contemporary and modern range of men's fashion. Its style is based on updating quality classics by giving them the required touch of fashion, adapting the trends to a simple to wear and urban style.
Mango's menswear line has over 330 stores in 35 countries, as well as an online channel, and currently represents 10% of the Mango business. Mango Man offers high-quality and contemporary garments, adapting them in a way that combines formal and informal style, to suit the lifestyle of our customers.
Mango has previously counted on major talents in its campaigns, such as Gerard Piqué, Zinedine Zidane, Adrien Brody and Andrés Velencoso.
Toby Lawton new CFO at Renewcell
Toby Lawton will join Renewcell in the role of Chief Financial Officer. He comes from a role as CFO at SCA, a position he has held for the past five years. Toby brings extensive experience from leadership positions over a two decade career with the publicly listed companies Svenska Cellulosa AB (SCA) in Sweden and Vinda International in Hong Kong. His expertise in financing large scale international projects and operational management within pulp and paper and consumer products industries will strengthen Renewcell's scaling efforts. Toby Lawton will assume his new position at Renewcell on October 1, 2022. Hugo Petit, Renewcell's current CFO, will remain as CFO until October 1, 2022.
"Renewcell is positioned to become one of the world's largest producers of dissolving pulp. Toby brings an ocean of knowledge in financing and financial structuring for global industrials that will be instrumental to supercharge Renewcell's growth. I am happy Toby has chosen to join Renewcell on our quest to make fashion circular." says Patrik Lundström, CEO of Renewcell
"I am very excited to be joining the Renewcell team and putting my experience to work for an industrial pioneer with massive growth ambitions while at the same time contributing to a sustainable world. Renewcell is at the very forefront of the global race towards a circular economy for fashion." says Toby Lawton.
---