Review of Bottega Veneta Pre-Spring 2024 Ad Campaign by Creative Director Matthieu Blazy with models Badhiel Nyang, Chu Wong, Daisuke Ueda, Emma Balfour, Kris Wardak, Lara Menezes, Noah Ramos, Tess Breeden, Walid Fiher
Bottega Veneta introduces its Pre-Spring 2024 collection with a campaign that takes a perspective of minimalism and purity to highlight the house's stunning construction and craftsmanship.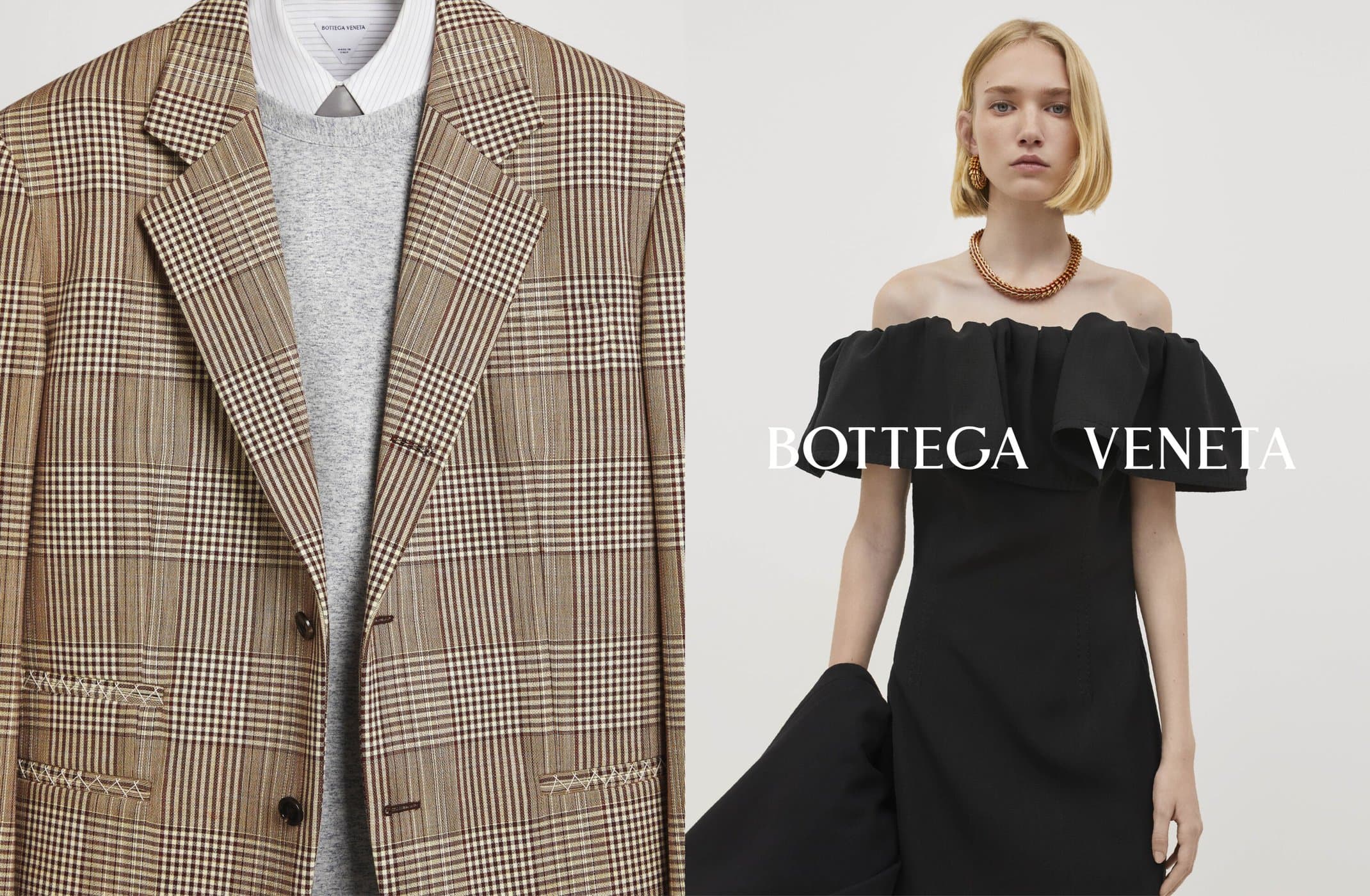 The campaign takes an elegantly minimalist approach to put the focus entirely on the impeccable construction and craft of the garments. The striking models stand in a bare off-white interior, while some of the images don't feature models at all – just closeups of beautifully layered garments. These shots give us ample opportunity to bask in the imaginative craft of the collection, which spotlights of course the house's historic leatherworking mastery, including beautiful new takes on its signature intrecciato weaving technique, but also more unexpected details like ostrich leather neckties or trompe-l'oeil trousers. Also on display are delightful knitwear and illuminated takes on classic shirts and overcoats.
Matthieu Blazy has been deservingly lauded for his patient, sensitive, and craft-focused take on guiding Bottega Veneta forward; this campaign is a beautifully straightforward showcase of this accomplishment. Beautiful storytelling in a campaign is almost always welcome, but these garments tell their own stories, and the imagery does great work to get out of its own way and bring these craft stories into focus.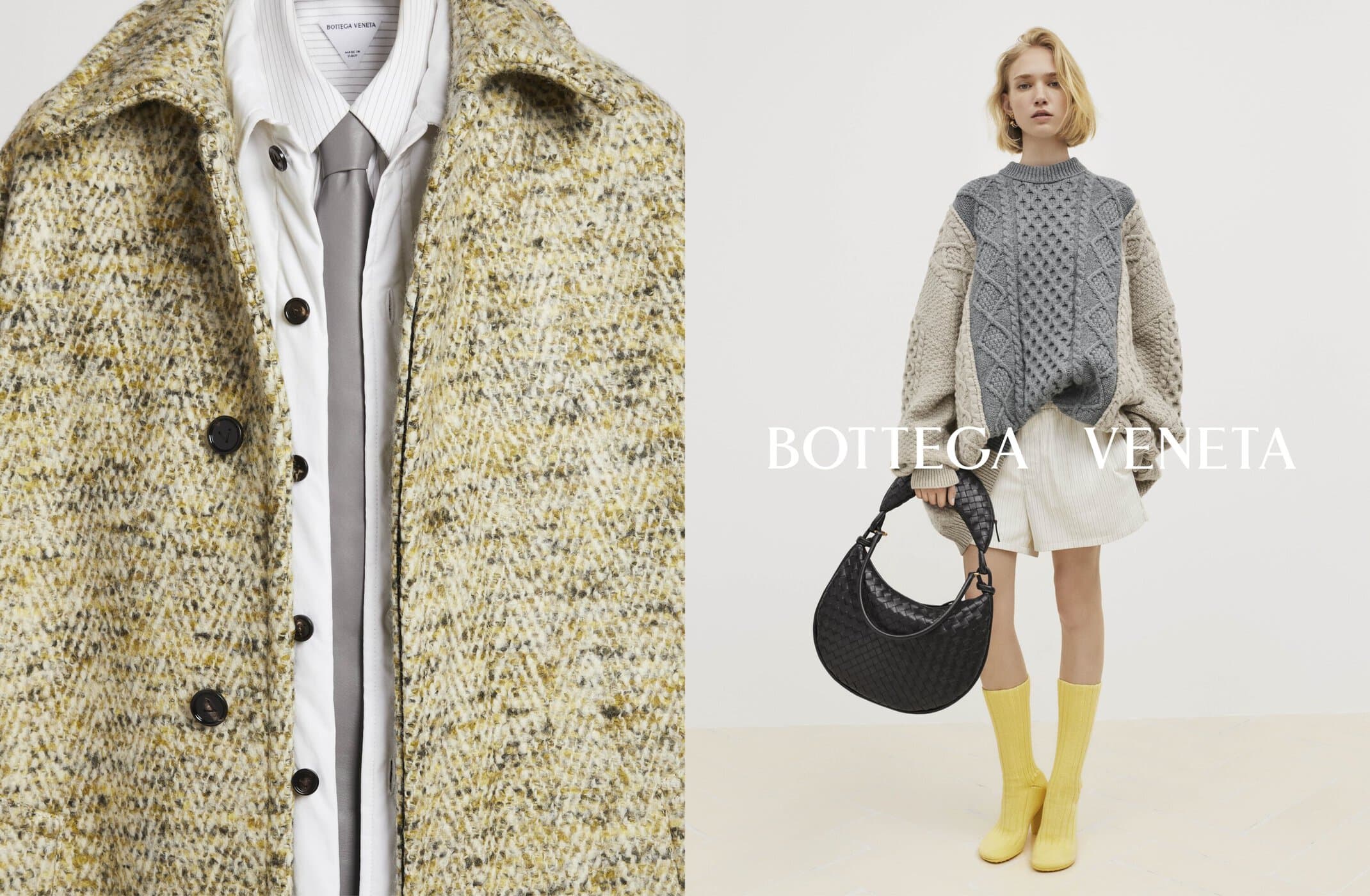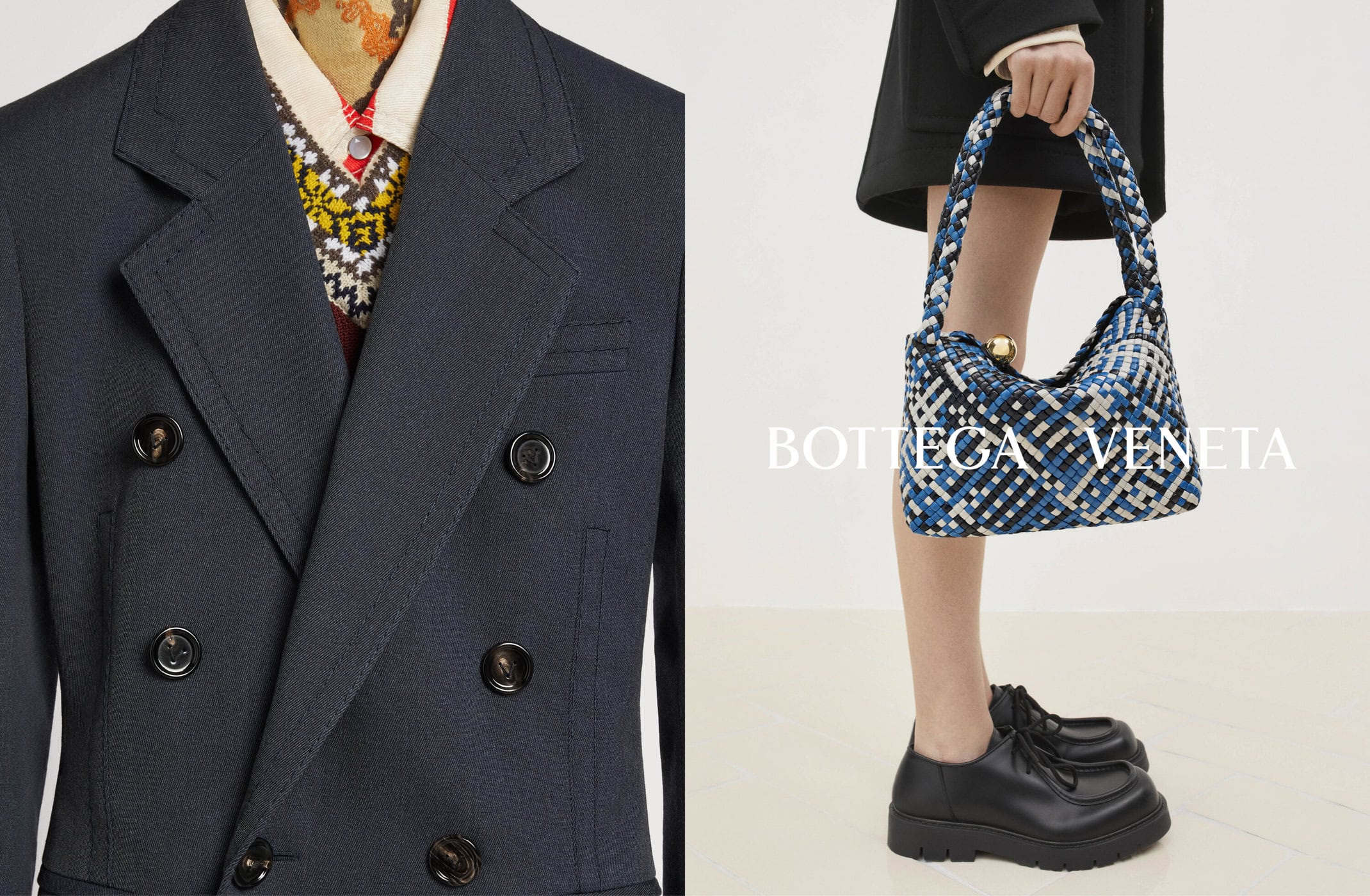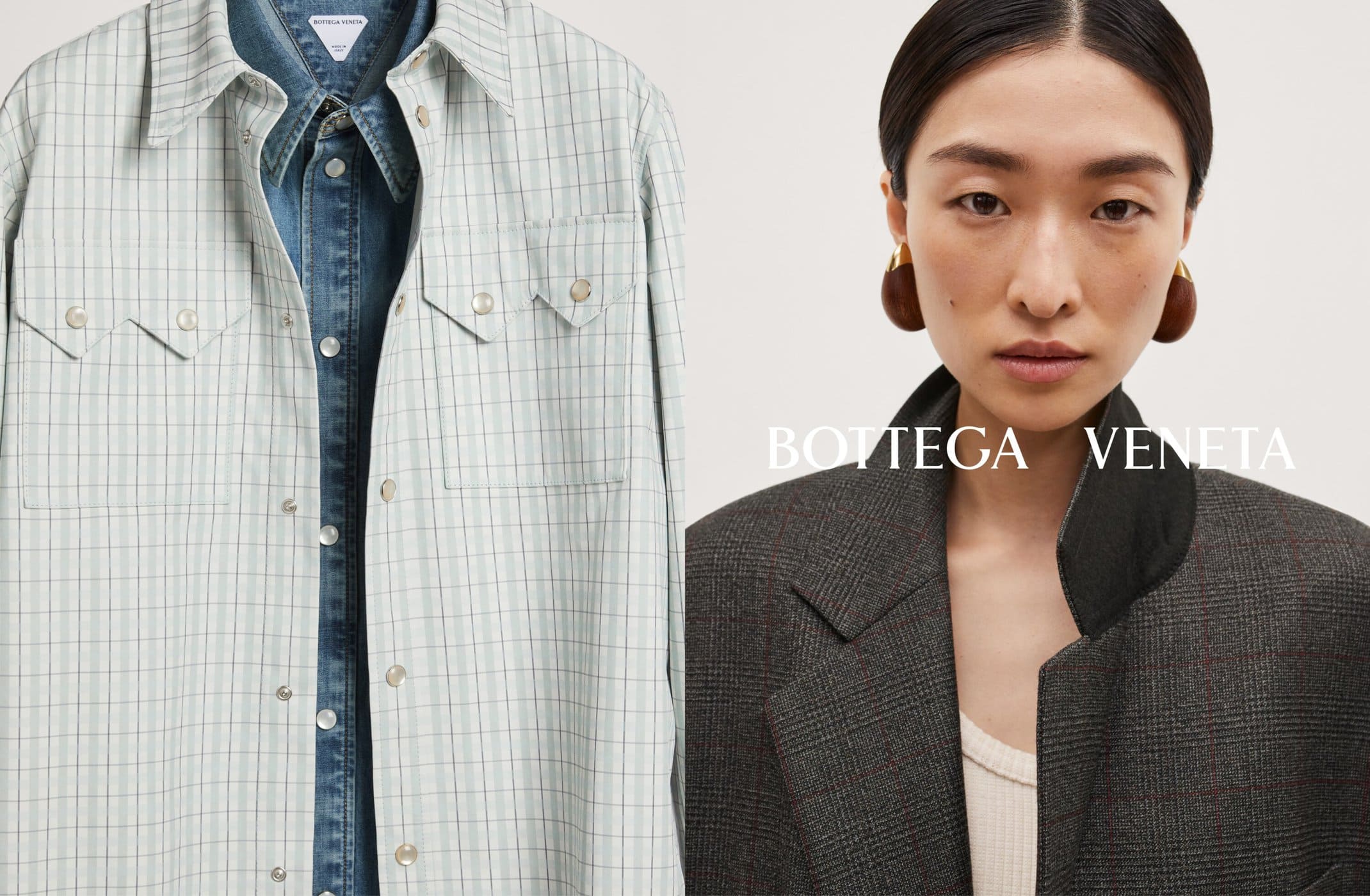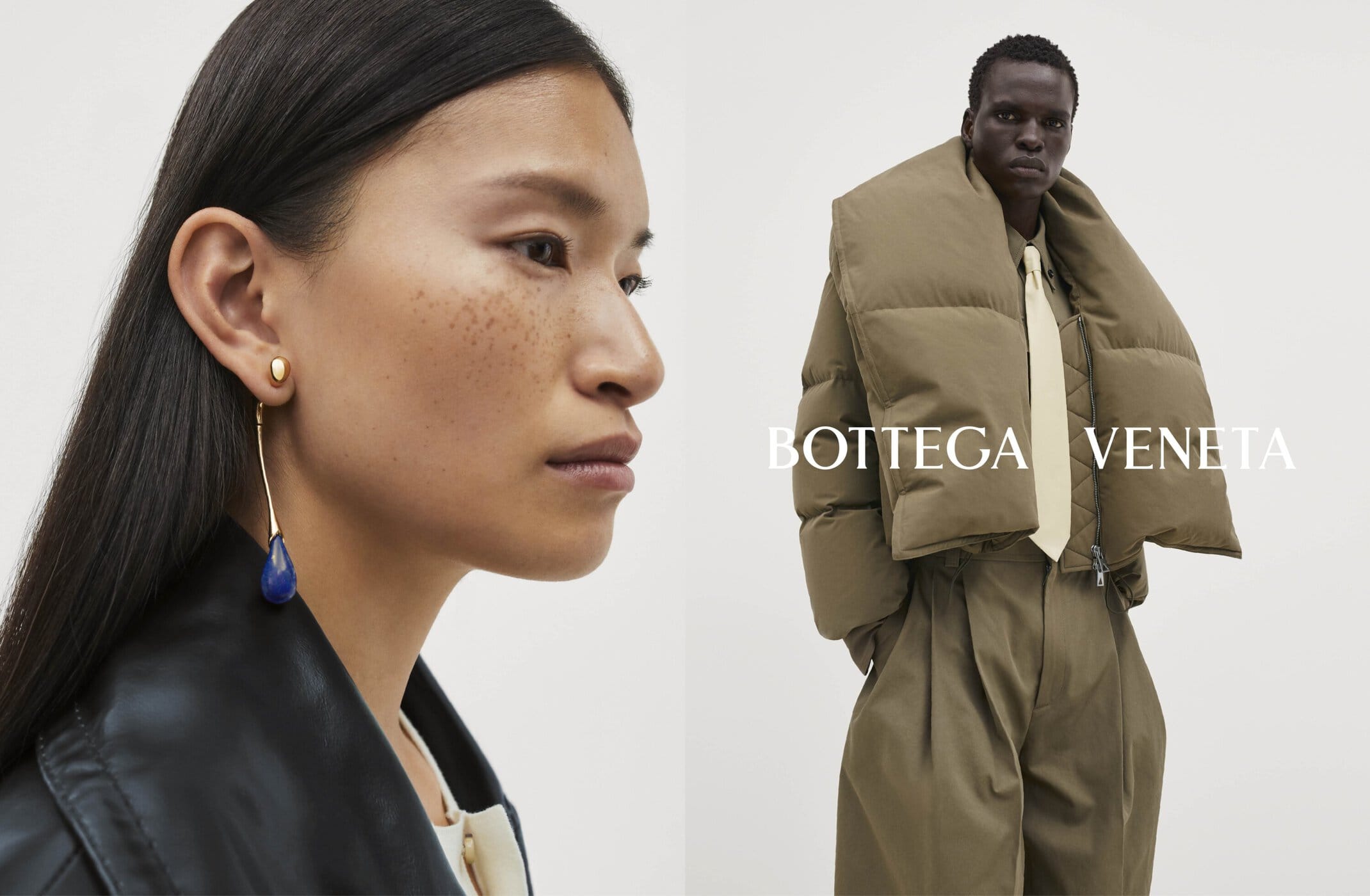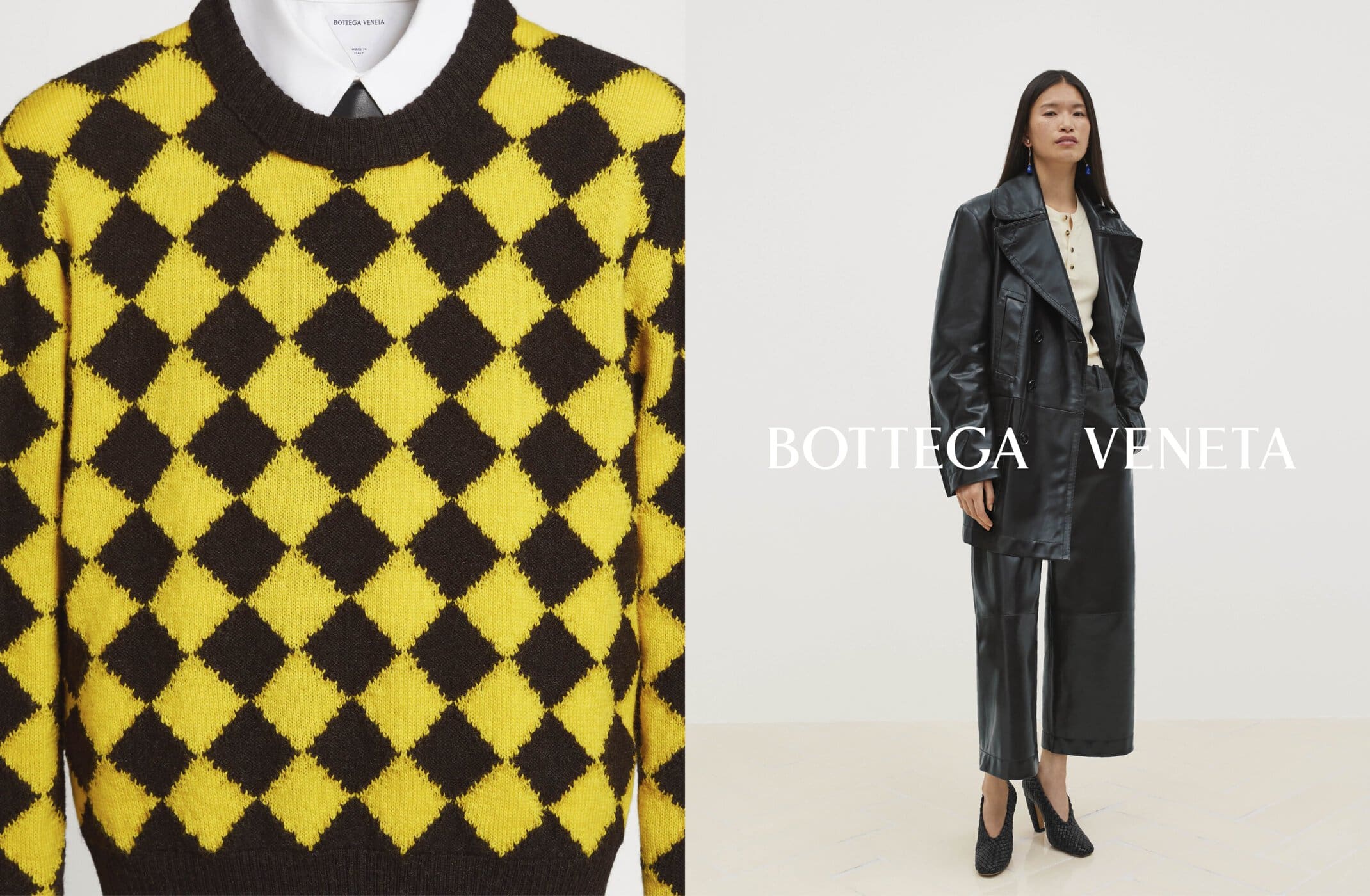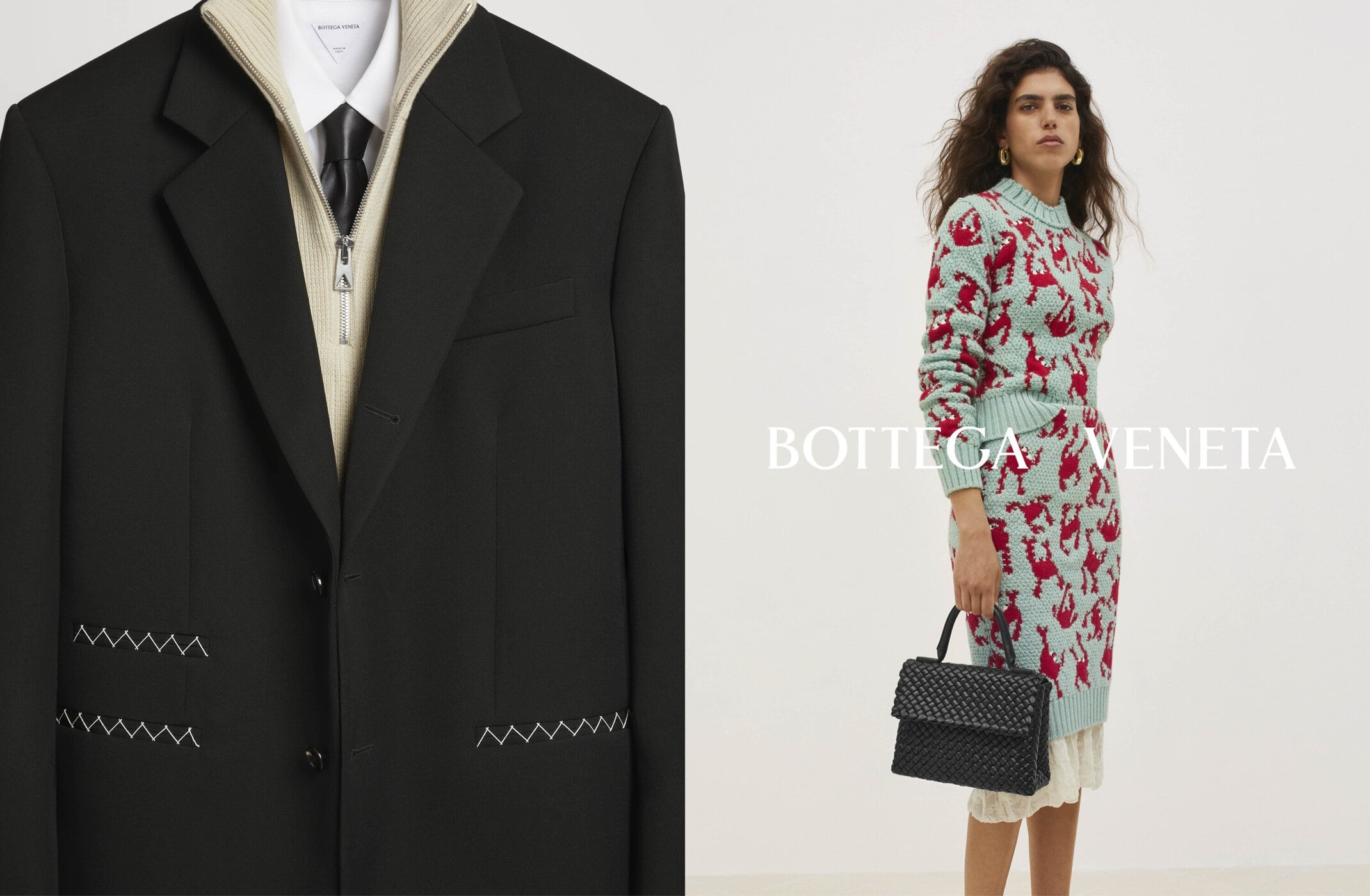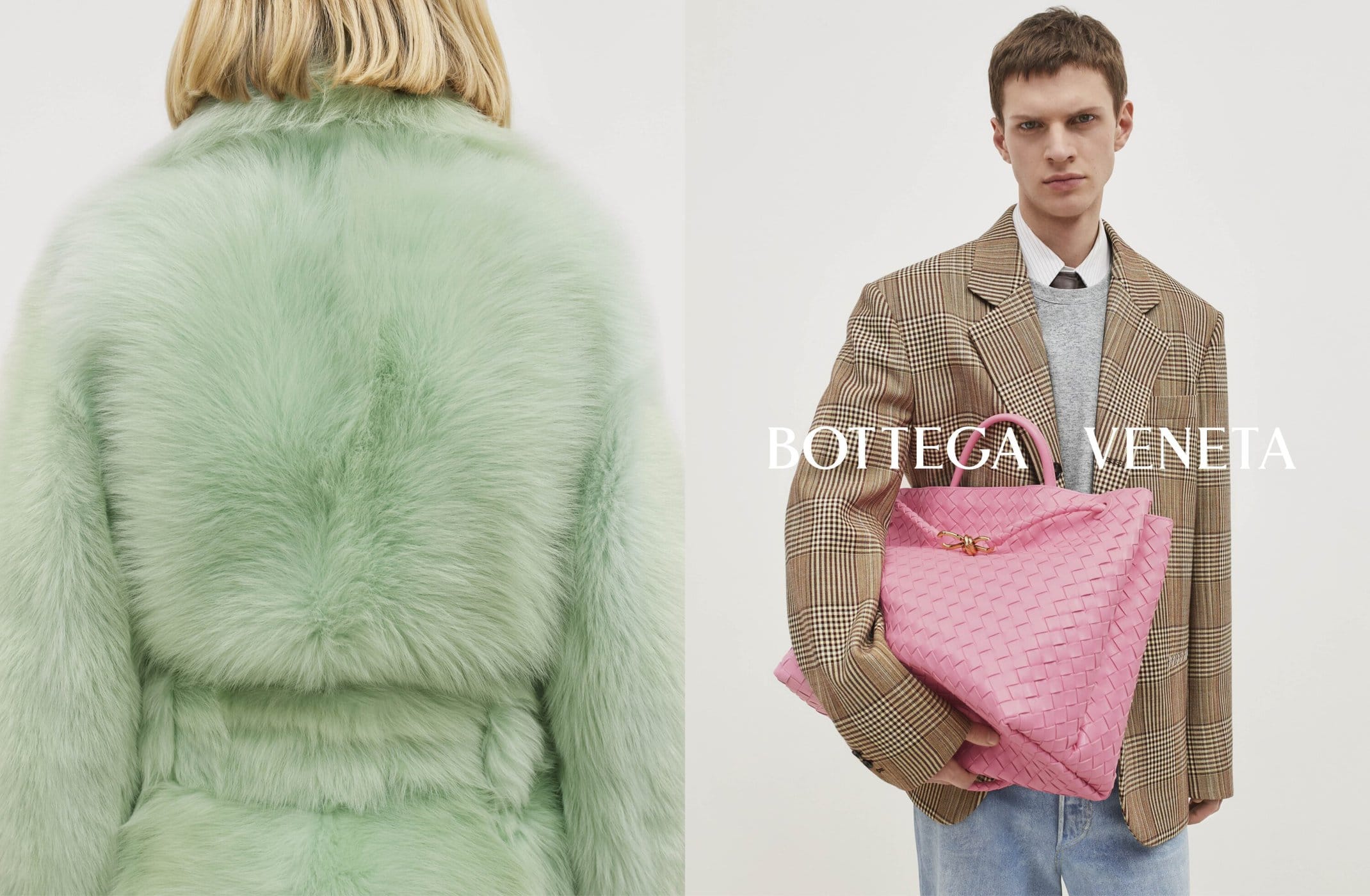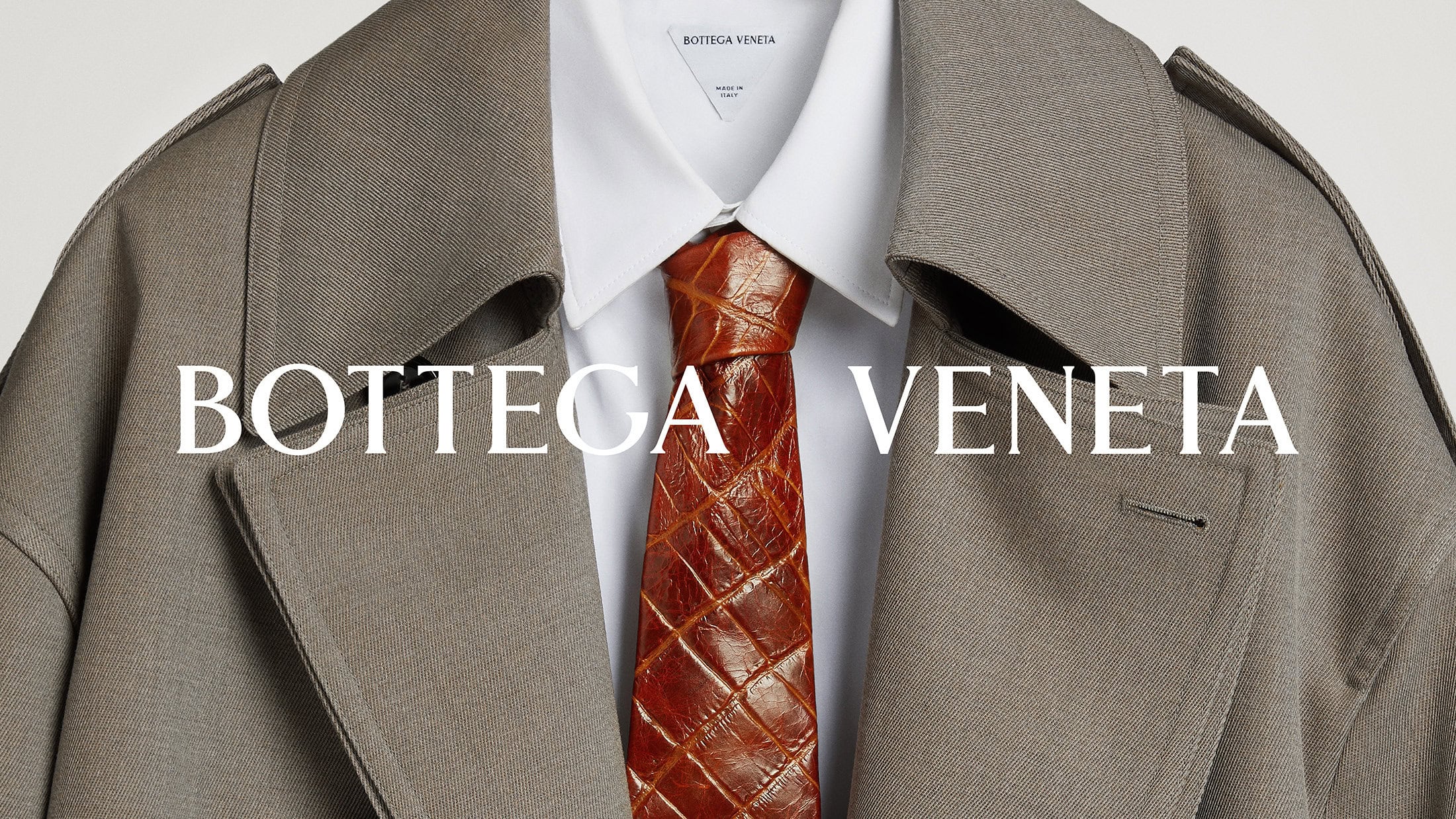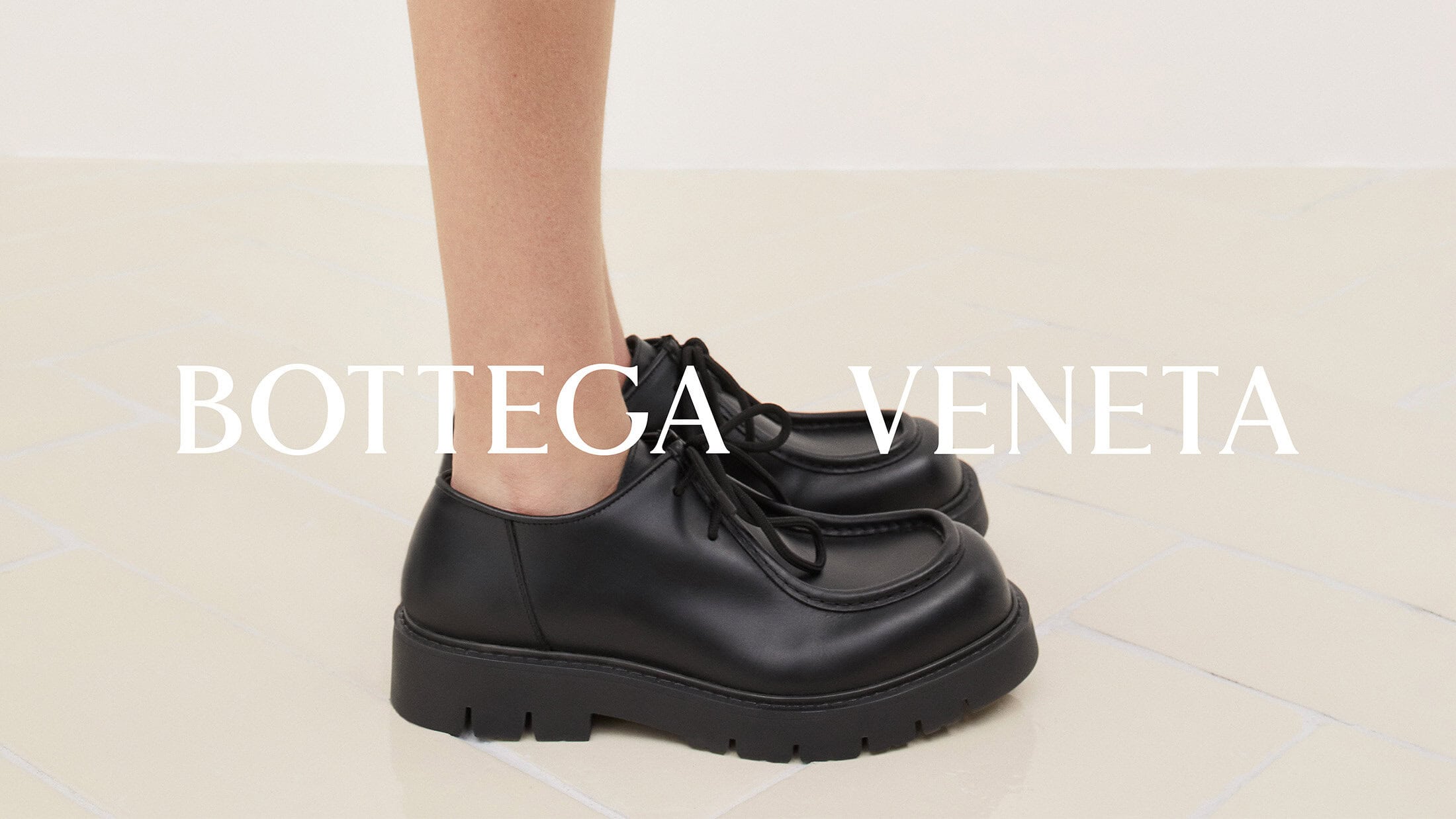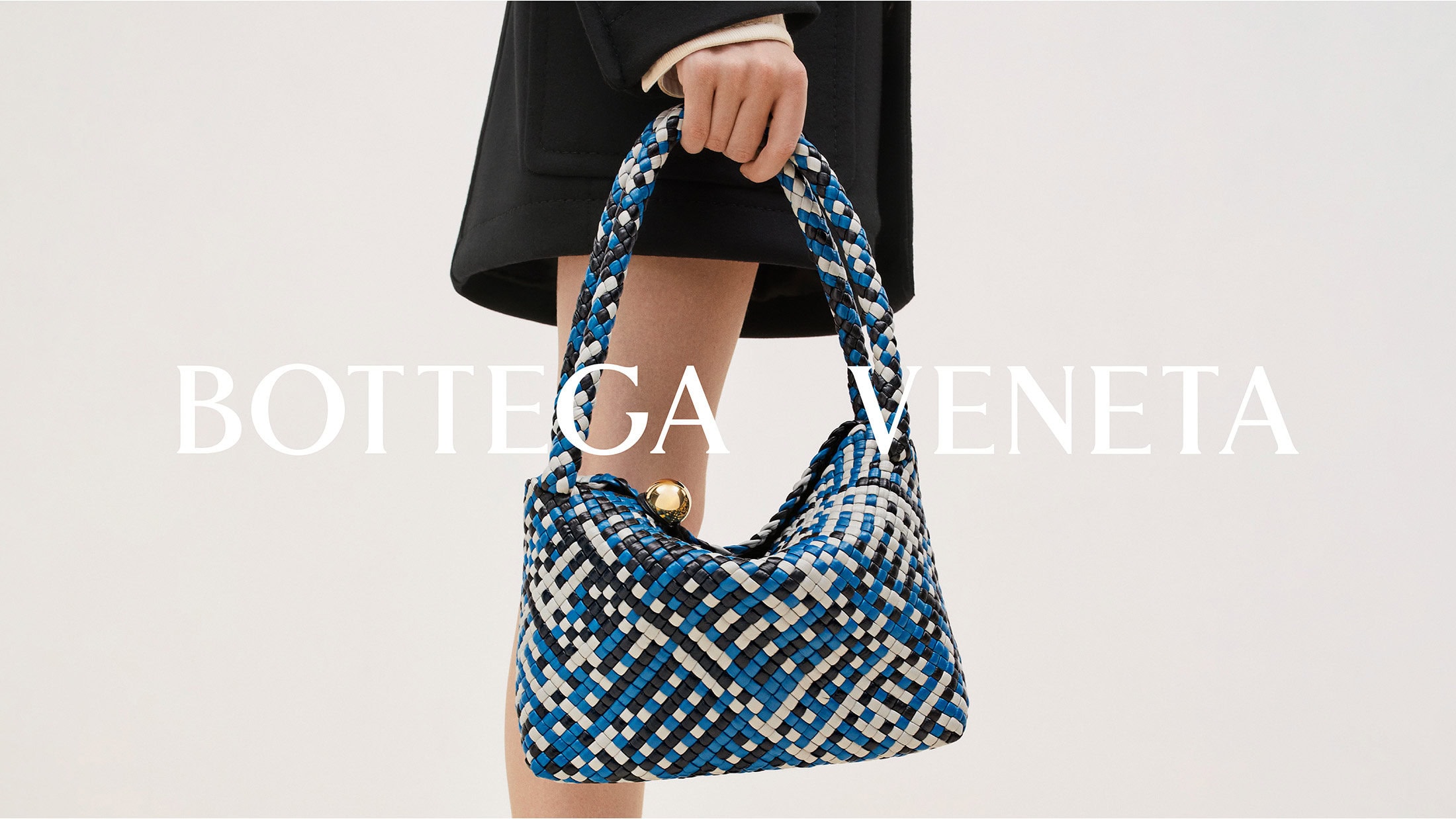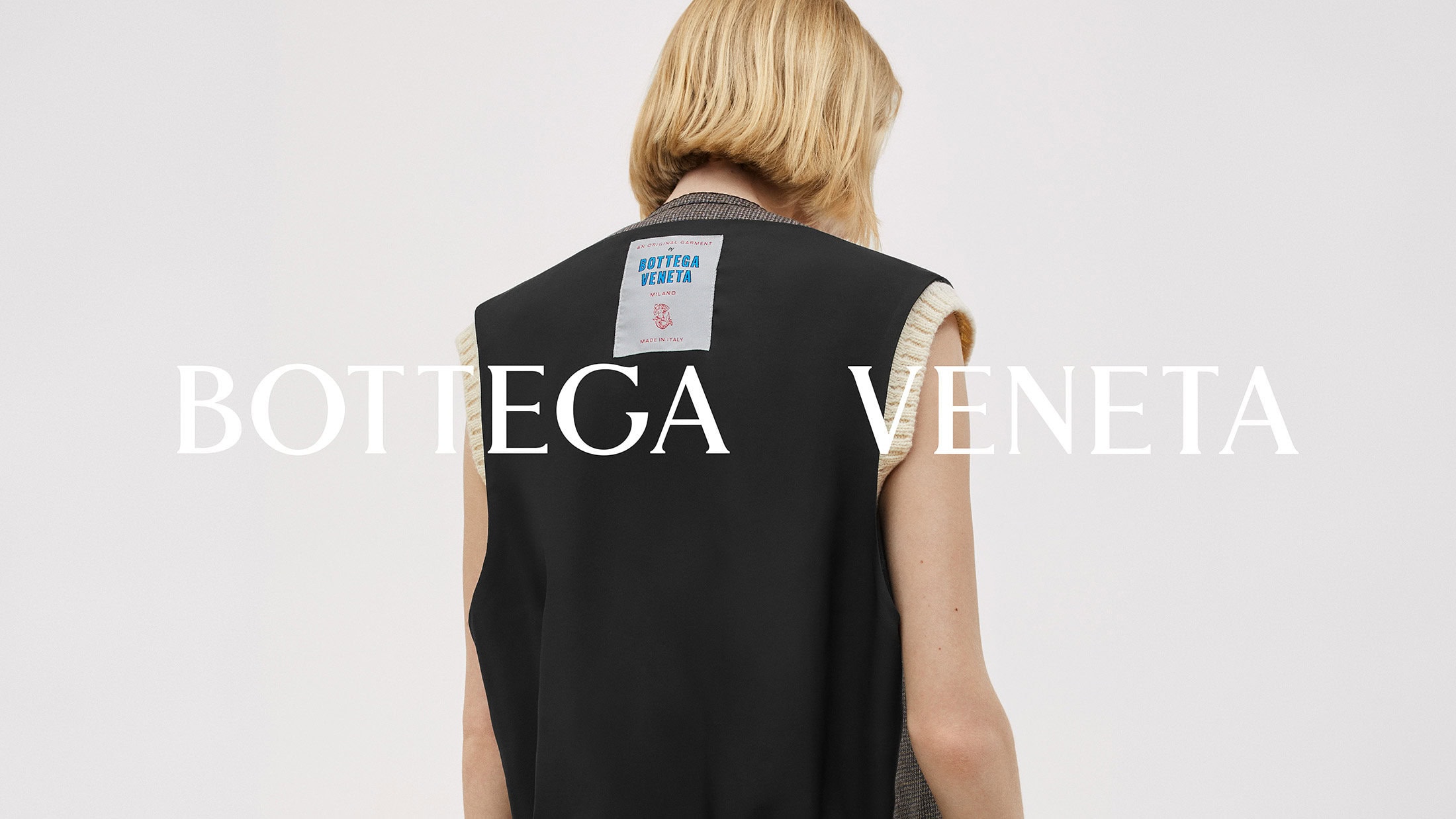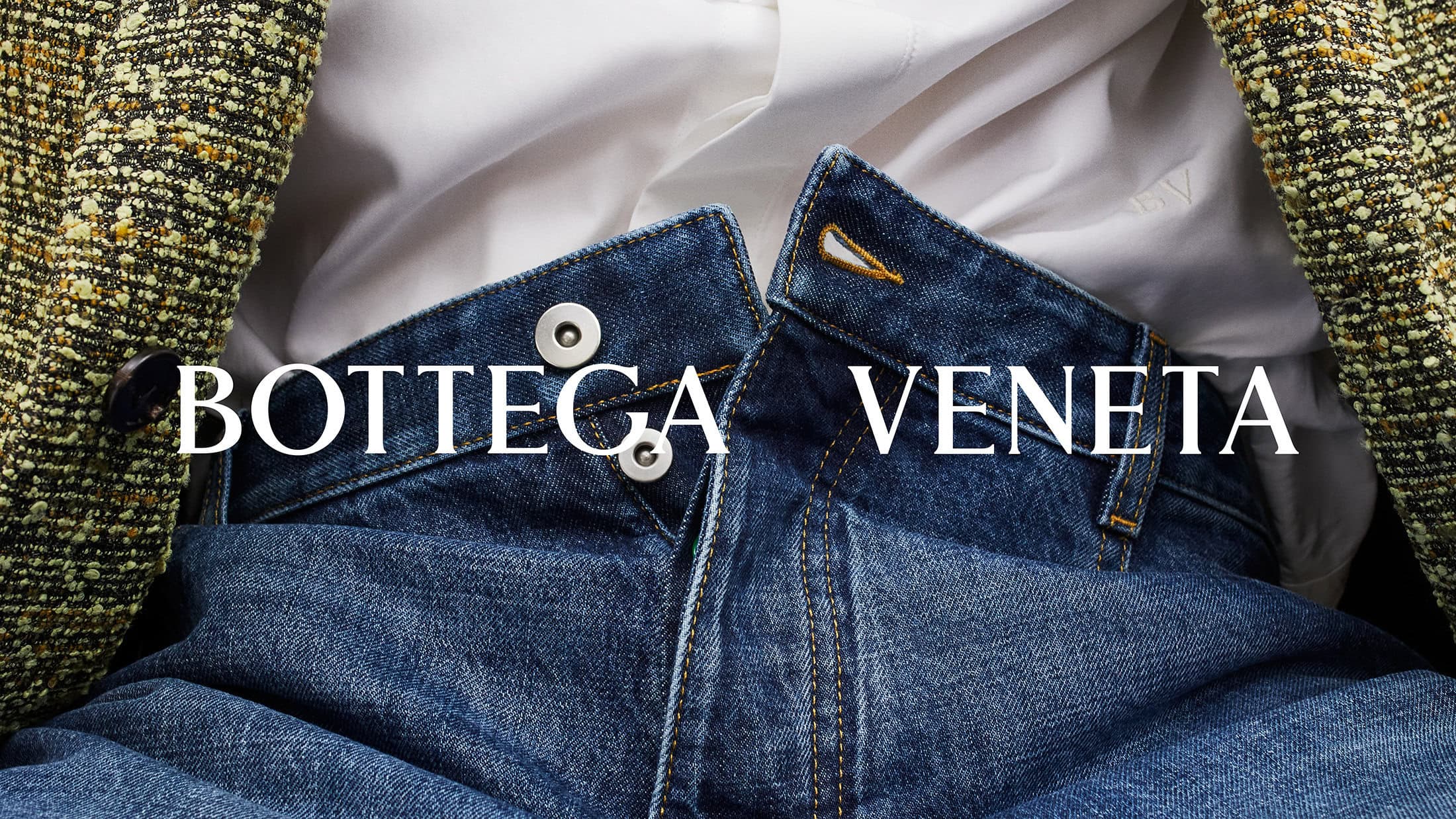 Bottega Veneta Creative Director | Matthieu Blazy
Models | Badhiel Nyang, Chu Wong, Daisuke Ueda, Emma Balfour, Kris Wardak, Lara Menezes, Noah Ramos, Tess Breeden, Walid Fiher
Casting Director | Anita Bitton
---