---
Review of Bottega Veneta 'Salon 01' Spring 2021 Ad Campaign by Bottega Veneta Creative Director Daniel Lee & Photographer Tyrone Lebon
Bottega Veneta unveils a moody and lavishly beautiful new campaign, simply titled "Salon 01." Creative director Daniel Lee worked with photographer Tyrone Lebon to develop the striking aesthetic of the Spring 2021 campaign.
Lebon's photographs are engrossed in sensuality. His cinematic, asymmetrical compositions attest to a deep appreciation for the immediate power of color and texture.
The richly textured materials of Lee's pieces give him an opportunity to play with harmony and contrast, which he does to great effect. Similarly, he finds harmonious worlds of color, and each image oozes with mood.
Amid these colorful mood-scapes, Lebon's striking models lounge in lavish ease. In addition to these human beings, he introduces flora and fauna into the fore- or background of many of the images, filling this visual world with life. Though they are still, the images are alive with the sumptuousness of vitality, the electrifying cadence and decadence of life itself.
Finally, smart art direction wraps everything up with the Bottega Veneta logo: the power of these images becomes directional, gets a name. The campaign is an excellent statement of the vision with which an artist sees life and the world.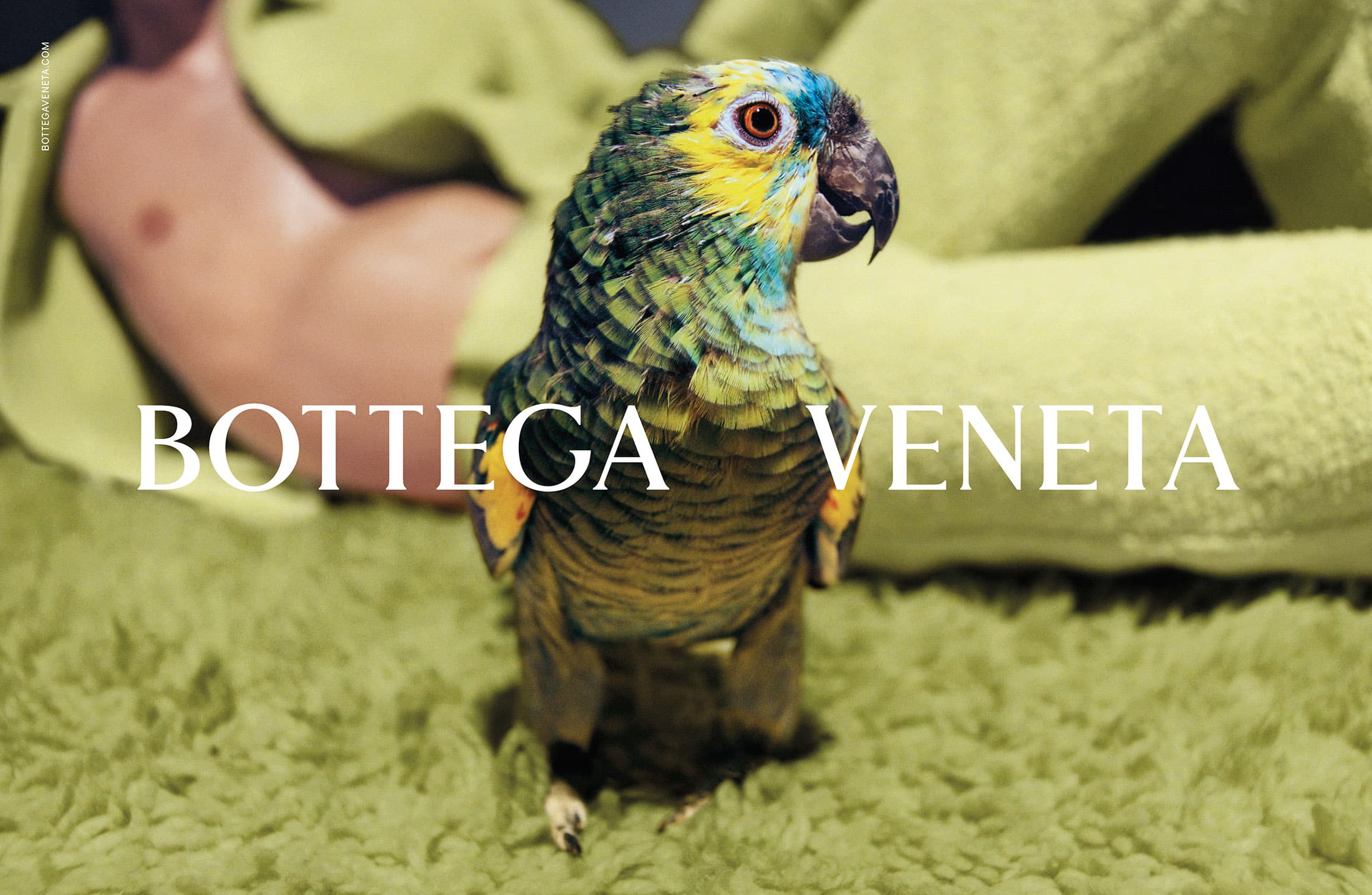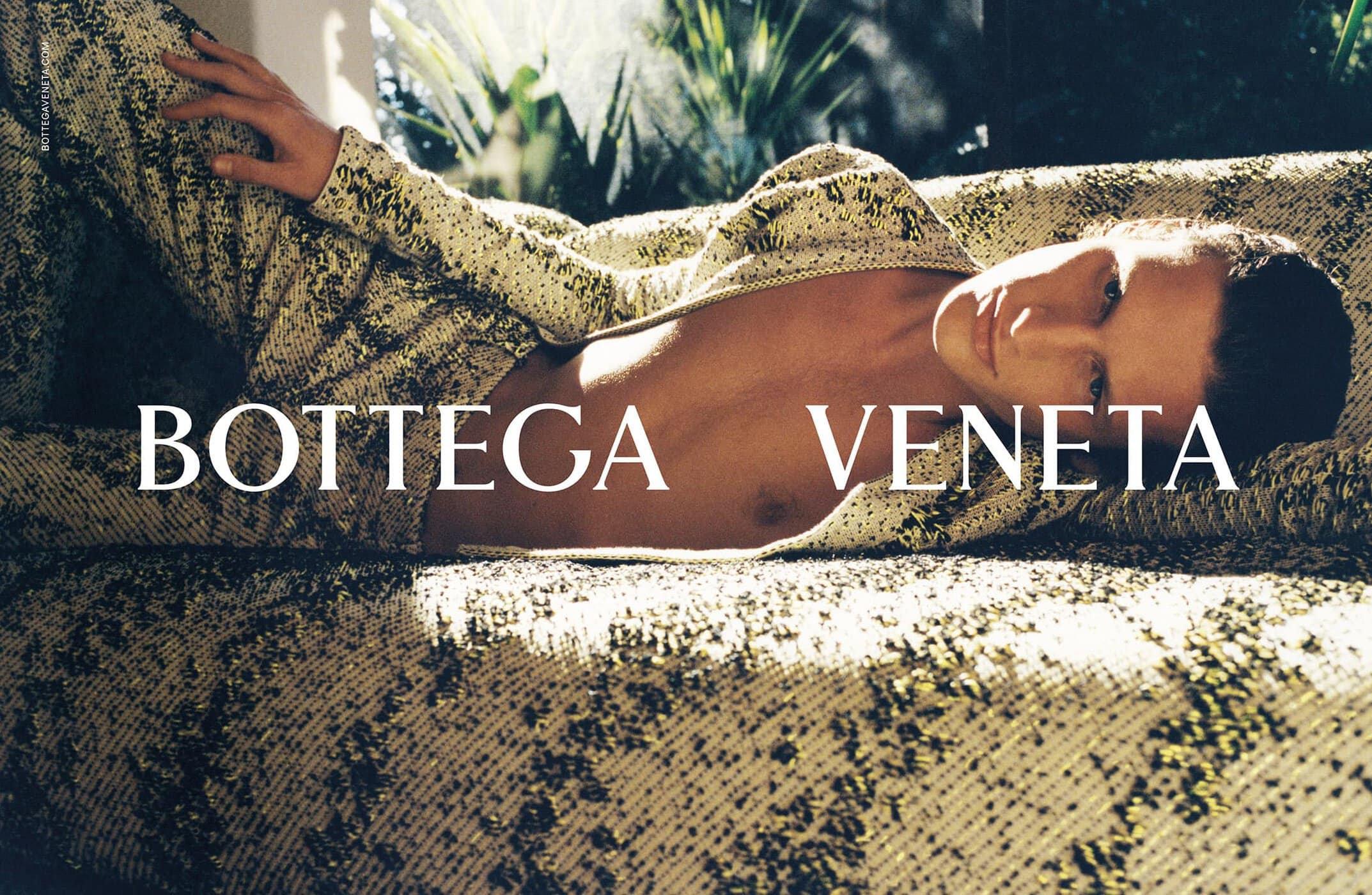 Bottega Veneta Creative Director | Daniel Lee
Photographer | Tyrone Lebon
Talents | Sheila Atim, Rosemarie Trockel, Nora Svenson, Nikita Stsjolokov, Ottawa Kwami, Emil Schueler & Andrea Risso
Hair | Gary Gill
Makeup | Diane Kendal
Set Designer | David White
Casting Director | Anita Bitton

---