Review of Burberry'Creative Expression' Spring 2023 Ad Campaign by Creative Director Daniel Lee and Photographer Tyrone Lebon with models Georgia May Jagger, Son Heung-min, John Glacier, Jun Ji-Hyun, Lennon Gallagher, Liberty Ross, Raheem Sterling, Shygirl, Skepta, and Vanessa Redgrave
Daniel Lee continues to expand on the new course he is charting at Burberry with a follow-up campaign that brings new personalities and perspectives into the brand's distinct new visual world. The campaign features photography and film direction by Tyrone Lebon.
The campaign further extends the world of the first creative expression from Lee at Burberry, which arrived as a campaign that formed a sort of teaser for his debut runway show. Entering the fold is instantly recognizable model Georgia May Jagger, who brings a new sensuality to the mix, and football star Son Heung-min. Lebon captures these new personalities in a similarly intimate style, while finding more perspectives on London's urban landscape, as well as developing on the collection's emblematic rose and its most unexpected, distinctive accessory: a hot water bottle.
The rose is also the central motif of the accompanying video, which layers dreamy time-lapse footage of the flowers opening up with moving versions of the portraits, all accompanied by John Glacier's introspective and poetic score.
Finishing it off is the Equestrian Knight logo that has been freshly revived from the brand's archives to guide it boldly forward. It's a testament to the clarity of Lee's new vision for the brand – as well as his knack for making smart picks in the fellow creatives he calls on to bring this vision to life – that after just one show and a two-part campaign, Burberry is fresh and mysterious, yet welcoming.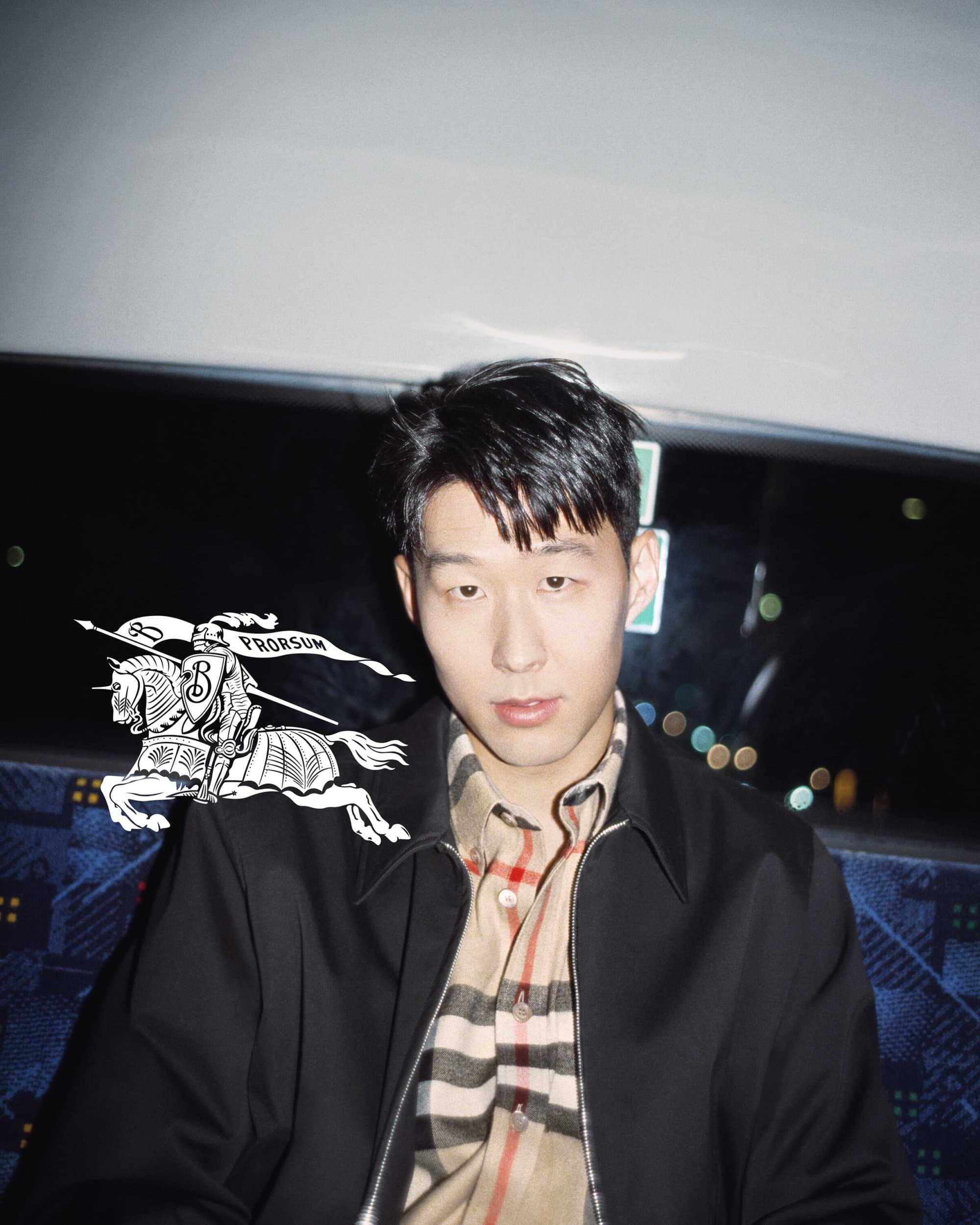 Burberry Creative Director | Daniel Lee
Photographer & Director | Tyrone Lebon
Models | Georgia May Jagger, Son Heung-min, John Glacier, Jun Ji-Hyun, Lennon Gallagher, Liberty Ross, Raheem Sterling, Shygirl, Skepta, and Vanessa Redgrave
Music | John Glacier
Location | London, England

---