---
Finally the type of ad campaign we need right now!
One where lead creative Riccardo Tisci manages to talk his CFO into cutting checks for not 1 but 2 different ad campaigns with different casts and creative teams! Then bounds down the hall to the PR team to share the good news, dropping at the end of the pep rally that both campaigns will need to be released on the same day! Genius. And a testament to the power of persuasion we would like to see more of industry-wide.
Now we all understand that Burberry is a big brand with different tiers of products and customers under the halo of its umbrella which is why this sell-in is easier than most. But still, you have to give it to Burberry as they have launched two fall 2019 ad campaigns under the direction of Riccardo Tisci, a collection oriented campaign lensed by Danko Steiner, and a more urban collection campaign lensed by Nick Knight. Each on their own is worthy of discussion.
Fashion–forward lensman Nick Knight took charge of the more urban collection from the house. Knight, who is know for being an early adapter of technology and digital media, positioned a youthful cast in an industrialized concert studio packed with flat screens, film camera's tall mirrored cubes and drones. The result is a new media art installation brimming with documentary filmmakers who are part of the exhibit. Knight is clearly reflecting on this generation's obsession with creating which this author believes will be the driving force of the next/gen economy.
Set to M.I.A.'s political and social charged song Boarders, the film captures drone and handheld footage of the ensemble of models and artists including Anna Ross, Junior Vasquez, He Cong, Kacie Hall, Benzo, Mammina Aker, Shayna McNeil, Xieyunpeng, Heejung Park, and Alexis Chaparro. One can only assume part of the footage Knight edited together was actually shot by the cast as they interacted with each other.
Would this campaign have been done solo, it still would be smart on its own, speaking to Burberry's understanding of their consumer's aspirations and desire to be viewed as creatives in directional control of the story. Paired with the 'Tempest' collection portion of the campaign, the juxtaposition speaks to the high low sophistication of the Burberry world. It is the tale of two cities built within reach of the other and speaks well to the house that understands just because you are broad, doesn't mean you need to play dumb. Because the team at Burberry from the CEO to the CFO to the PR team to the main man Riccardo Tisci, is anything but.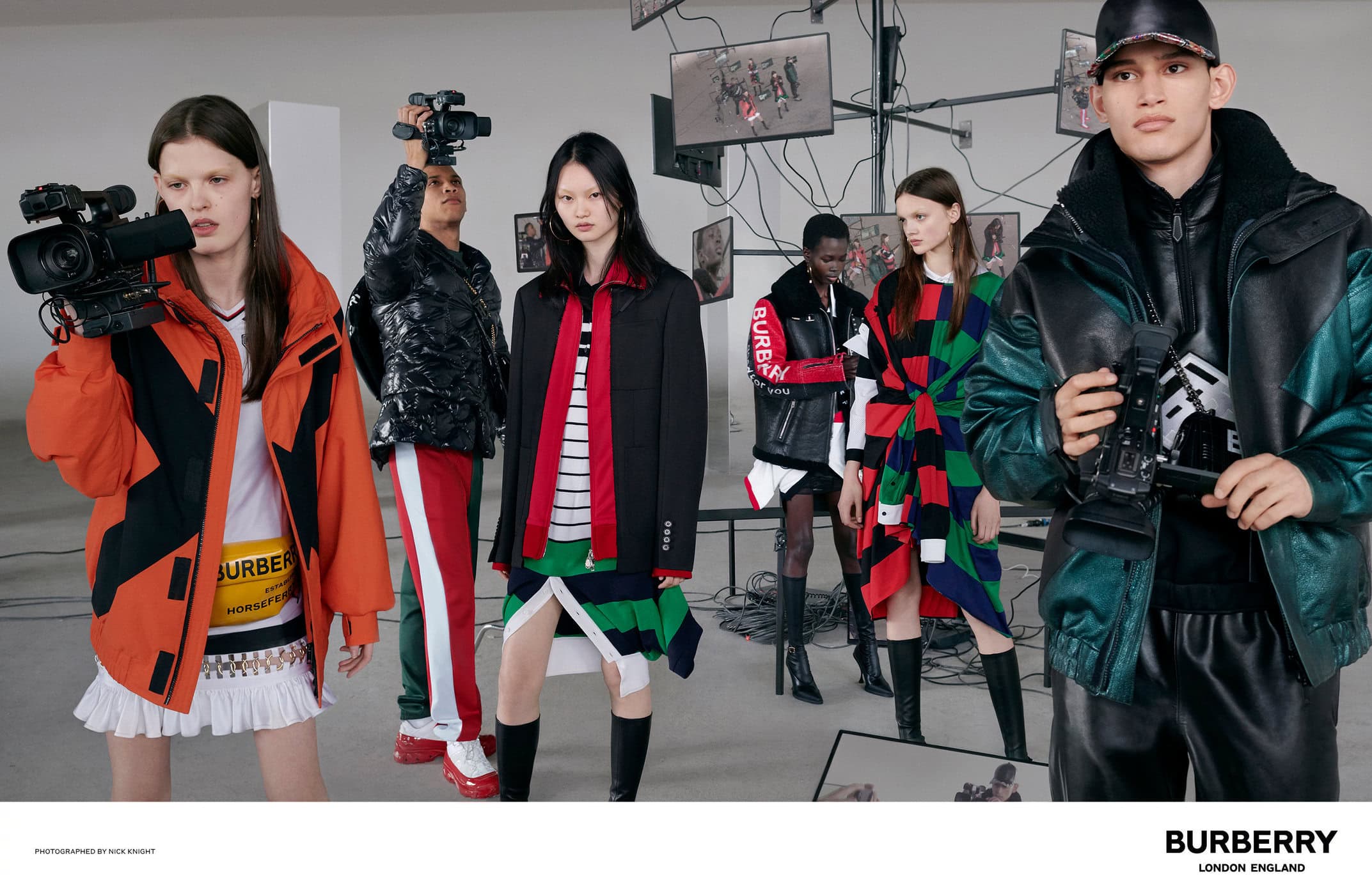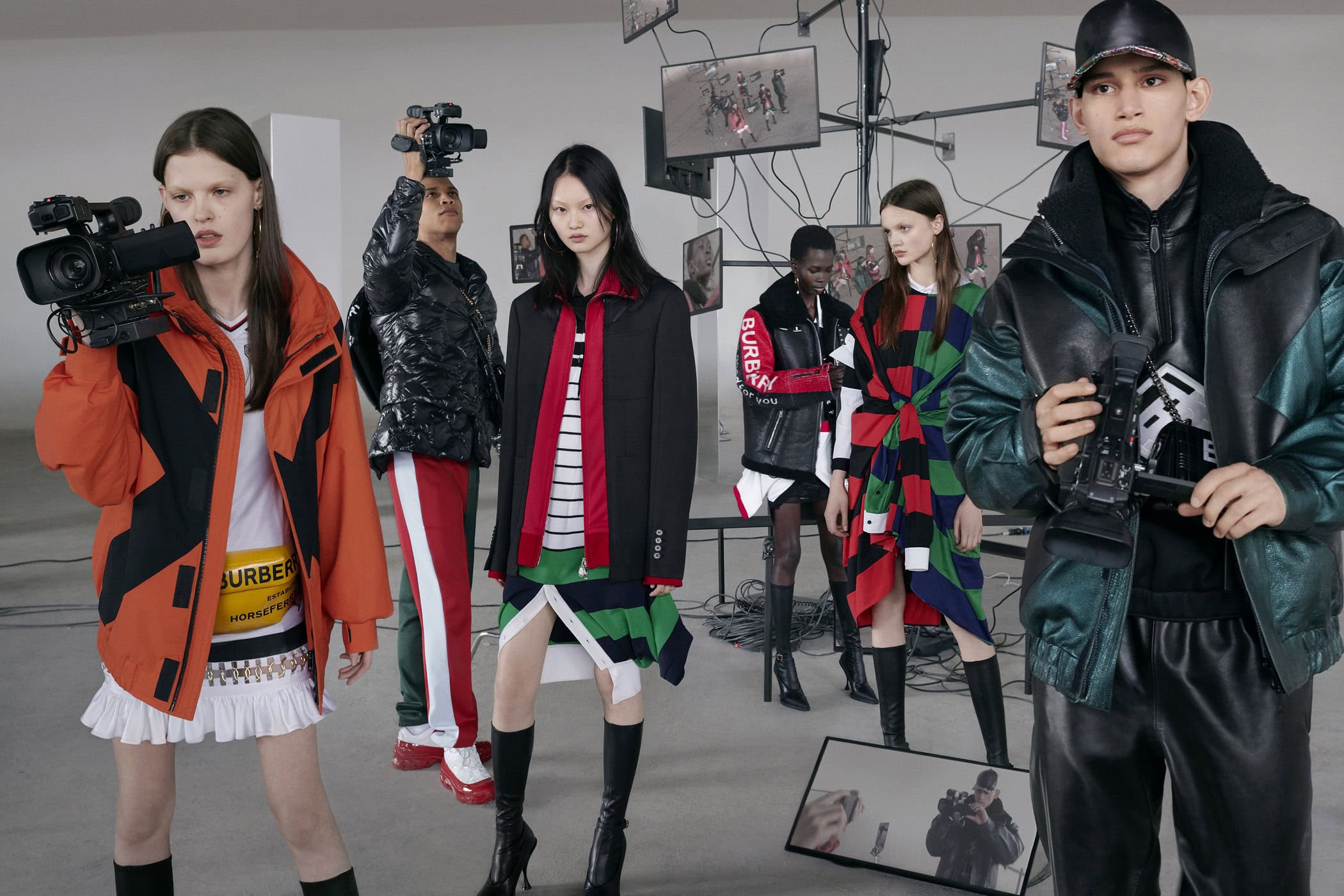 Burberry Creative Director | Riccardo Tisci
Photographer/Director | Nick Knight
Models | Anna Ross, Junior Vasquez, He Cong, Kacie Hall, Benzo, Mammina Aker, Shayna McNeil, Xieyunpeng, Heejung Park, & Alexis Chaparro
Music | Boarders by M.I.A.



---