Review of Burberry Fall 2022 Ad Campaign by Photographers Inez and Vinoodh with talent Loli Bahia, Mariacarla Boscono, Lina Zhang, Irina Shayk, Moses Sumney, Richard Riakporhe and Khalil Ghani
Burberry rewrites house heritage for an uplifting vision of tomorrow with its new campaign for Fall 2022, which was lensed by photography duo Inez & Vinoodh.
Alongside Inez and Vinoodh's series of dynamic group studio portraits, the campaign film fuses the energy and aesthetic of a hip-hop music video with avant-garde updates of classically luxurious Burberry style, sending its gang of plaid and trenchcoat clad heroes on horseback, in classic cars, and on foot down the streets of LA.
While the streets of Los Angeles might not be the first setting that comes to mind when one thinks of Burberry, the approach actually shows some smart thinking on how the brand's equestrian history can find new meaning today.
Alongside its cast of models and artists (including American experimental pop musician Moses Sumney), the campaign features the Compton Cowboys, a non-profit community organization that seeks to uplift inner-city youth in Los Angeles through horseback riding, and challenge stereotypes through education and highlighting the rich legacy of African-Americans in equine and western heritage (and to which Burberry is pledging a donation to support the organization's mission). This figure on horseback marks a contemporary reinterpretation of the house's Equestrian Knight Design, a symbol recently revived from the archives.
The campaign finds narrative and contemporary meaning behind Riccardo Tisci's experimental reworking of historic Burberry codes. Visually slick and thoughtfully cool, it is a powerful statement of the brand as a communal force.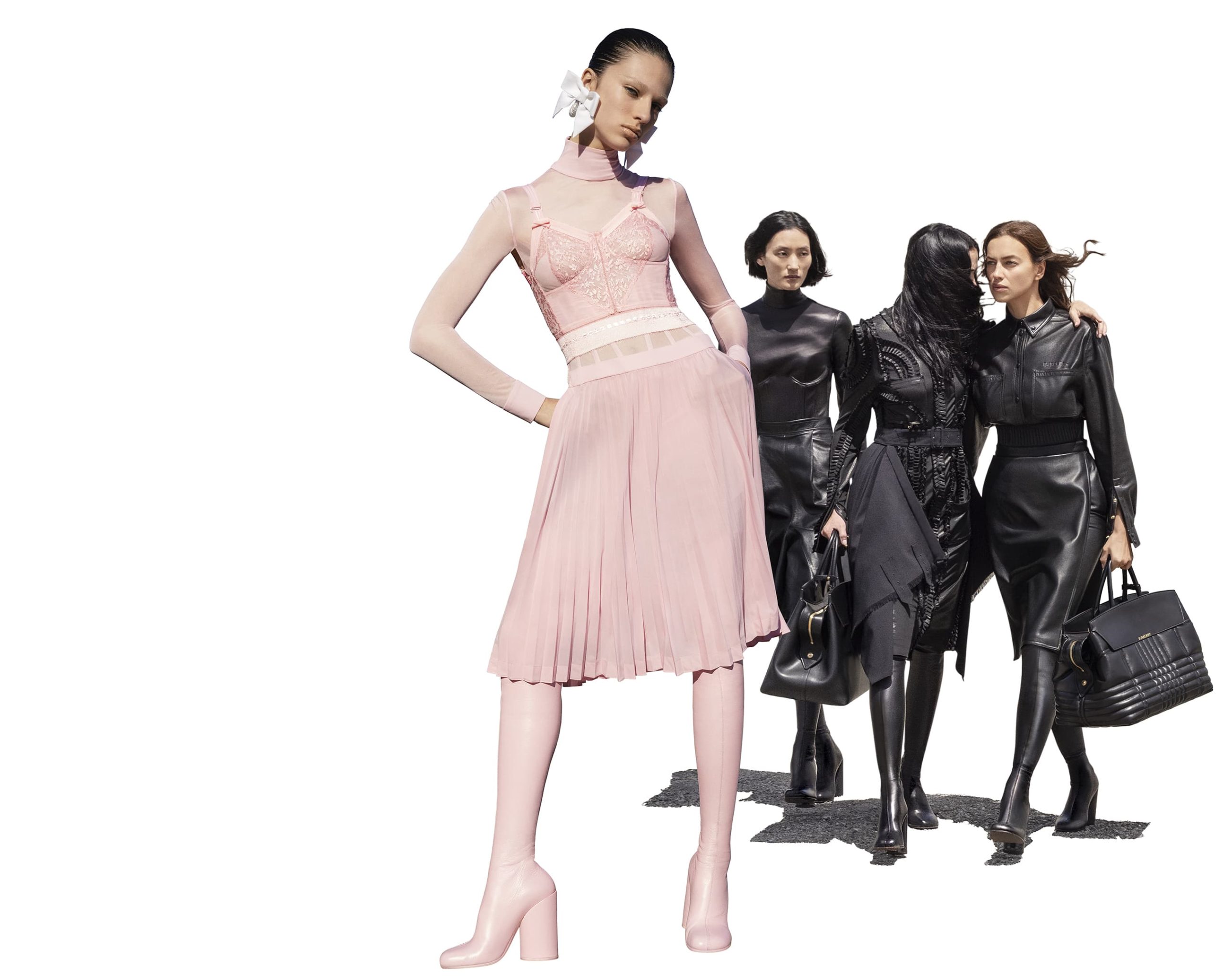 Burberry Chief Creative Officer | Riccardo Tisci
Photographers | Inez and Vinoodh
Film Directors | Inez and Vinoodh
Talent | Loli Bahia, Mariacarla Boscono, Lina Zhang, Irina Shayk, Moses Sumney, Richard Riakporhe and Khalil Ghani
Stylist | Lotta Volkova
Hair | Holli Smith
Makeup | Sam Visser
Manicurist | Naomi Yasuda
Music | 'a new family' by Felicita

---