---
To unveil his first-ever Monogram collection for Burberry, Chief Creative Officer Riccardo Tisci teamed with photographer Nick Knight and art director Peter Saville to let the new signature house code of interlocking TB play the hero.
The Monogram collection celebrates the house's founder Thomas Burberry whose 20th-century logo motifs discovered by Tisci in the house's archive, inspired him to team with British art director and graphic designer Peter Saville to develop a new house code in tonal shades of Burberry beige and brown.
When I first started at Burberry, I spent a lot of time in the archives researching the rich history of the house. I quickly became very interested in Thomas Burberry and who he was not only as an inventor and innovator, but also who he was as a man, a husband, and a father. When I saw an image of his initials, the design felt so special and actually very modern, so I quickly developed it into a new code for the house. It's a symbol that not only embraces Burberry's heritage but also feels very contemporary.

– Riccardo Tisci, Burberry Chief Creative Officer
In keeping with Tisci's contemporary thinking, Knight and Saville wisely knew 'less is more' going on to leverage a single model, Gigi Hadid, as multiple personalities to represent the brand.
The idea behind the shoot was to create imagery that allowed Gigi to play out the four characters of the lady, the gentleman, the girl and the boy in a very simple, stripped-back and honest studio environment.

– Nick Knight
"Gigi performed brilliantly as a girl, boy, woman, and man – it was so interesting to explore how one individual could manifest the universe of Burberry," added Saville. "Riccardo and I worked together to update Burberry's graphic identity last year and it is so exciting and rewarding to see the Monogram find its way into this product range in such a distinguished way."
The campaign features a number of transparent building blocks which encase Burberry shipping boxes sealed with monogrammed tape and packing slips. The idea subtly reminds the viewer of the 'gift' of online shopping. While none of the talents spoke to the campaign plot device, The Impression believes it is the strongest subliminal element of the campaign, making a hero not simply of the monogram, but of the joy of receiving a delivery from Burberry.
Burberry's beige and brown has a whole new meaning that Thomas Burberry would be proud of.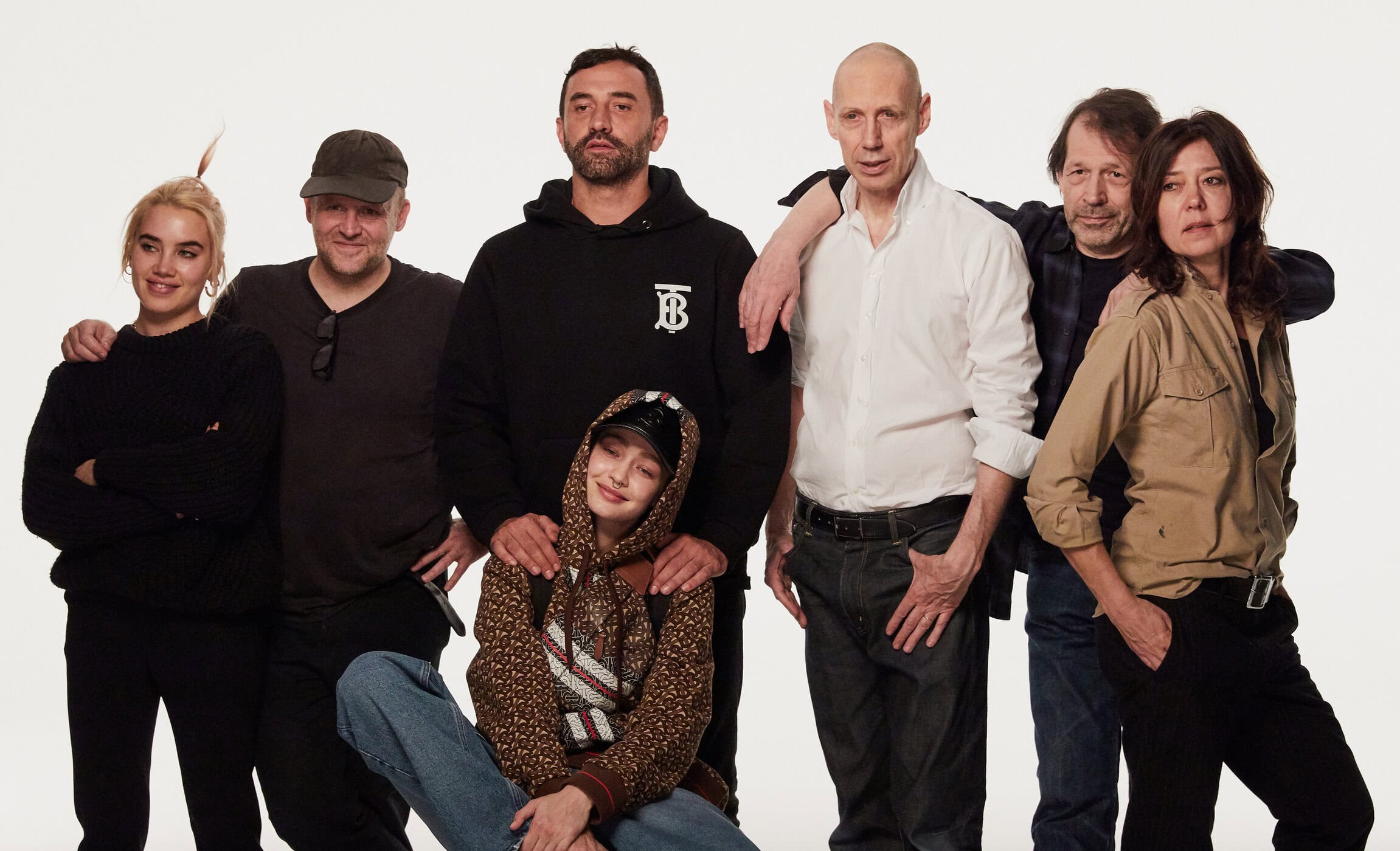 Burberry Chief Creative Officer | Riccardo Tisci
Creative Director | Peter Saville
Photographer/Director | Nick Knight
Model | Gigi Hadid
Stylist | Katy England
Hair | Gary Gill
Makeup | Isamaya Ffrench
---