Burberry announced the opening of a new womenswear store at Bal Harbour Shops, an open-air luxury shopping mall in Miami, Florida.
Located on the lower level and curated in the image of the new Burberry global luxury design concept, the store offers visitors the opportunity to experience the rich and celebrated history of the British luxury brand in an iconic location.
'We are delighted to welcome customers to Burberry's new womenswear store at Bal Harbour Shops, Florida. Housed in an iconic luxury destination in the heart of Miami, our new store is inviting and open, at once pushing boundaries with our global design concept whilst embodying our rich heritage with Burberry icons, such as our signature Check, reflected throughout. It is an elevated setting and we are thrilled to provide a bold, modern and creative space for local and international customers to come together and discover our brand and products.'
Thibaut Perrin-Faivre, President – Americas, Burberry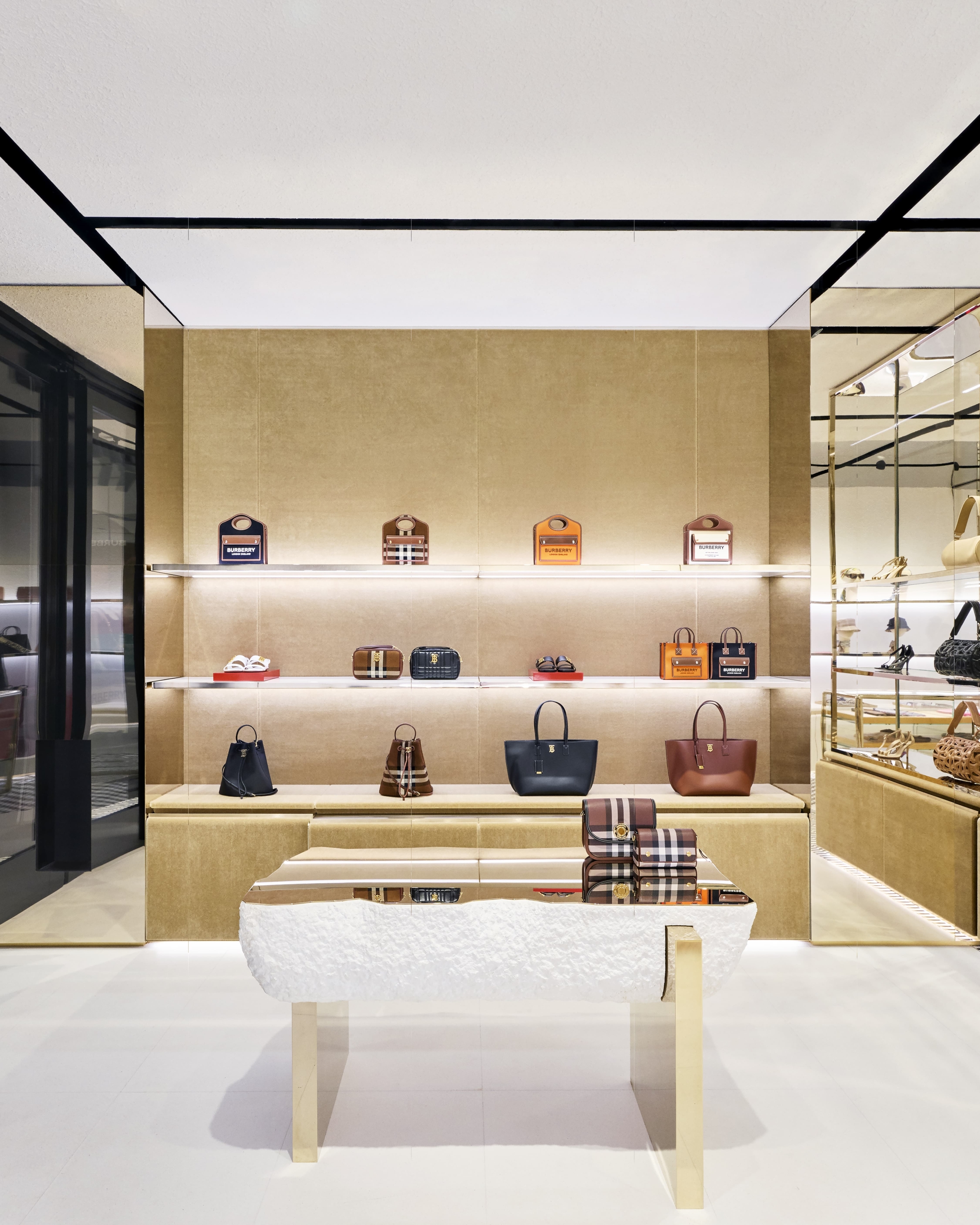 Designed in collaboration with renowned architect Vincenzo De Cotiis, the global luxury design concept sees house codes reinterpreted and luxuriously realised. Taking inspiration from the evolution of the signature Burberry Check, the concept couples mirrored ceilings with intersecting metallic grids and roaming monochrome tiled chequerboard floors, each reflecting one another and creating a sense of openness. 
At Bal Harbour, the Burberry Check is reflected on both the exterior and interior, with the store facade featuring a blend of stone and champagne metal arranged in the signature house pattern and finished with a subtle black edging. The core colours of the Burberry Check – beige, black, white and red – are explored throughout and in a variety of textures, from concrete and ceramics to high-gloss finishes, juxtaposing brutalist elements with luxurious materials to create a distinctly modern feel. Stone and glass vitrines punctuate the space alongside integrated red lacquered and beige mohair sculptural seating. Building on the language of gloss and tile, walls are decorated in a trench-coloured mosaic tile and reflective white lacquer, or covered in a sensual beige mohair, enhancing the feeling of openness whilst also offering a sense of intimacy.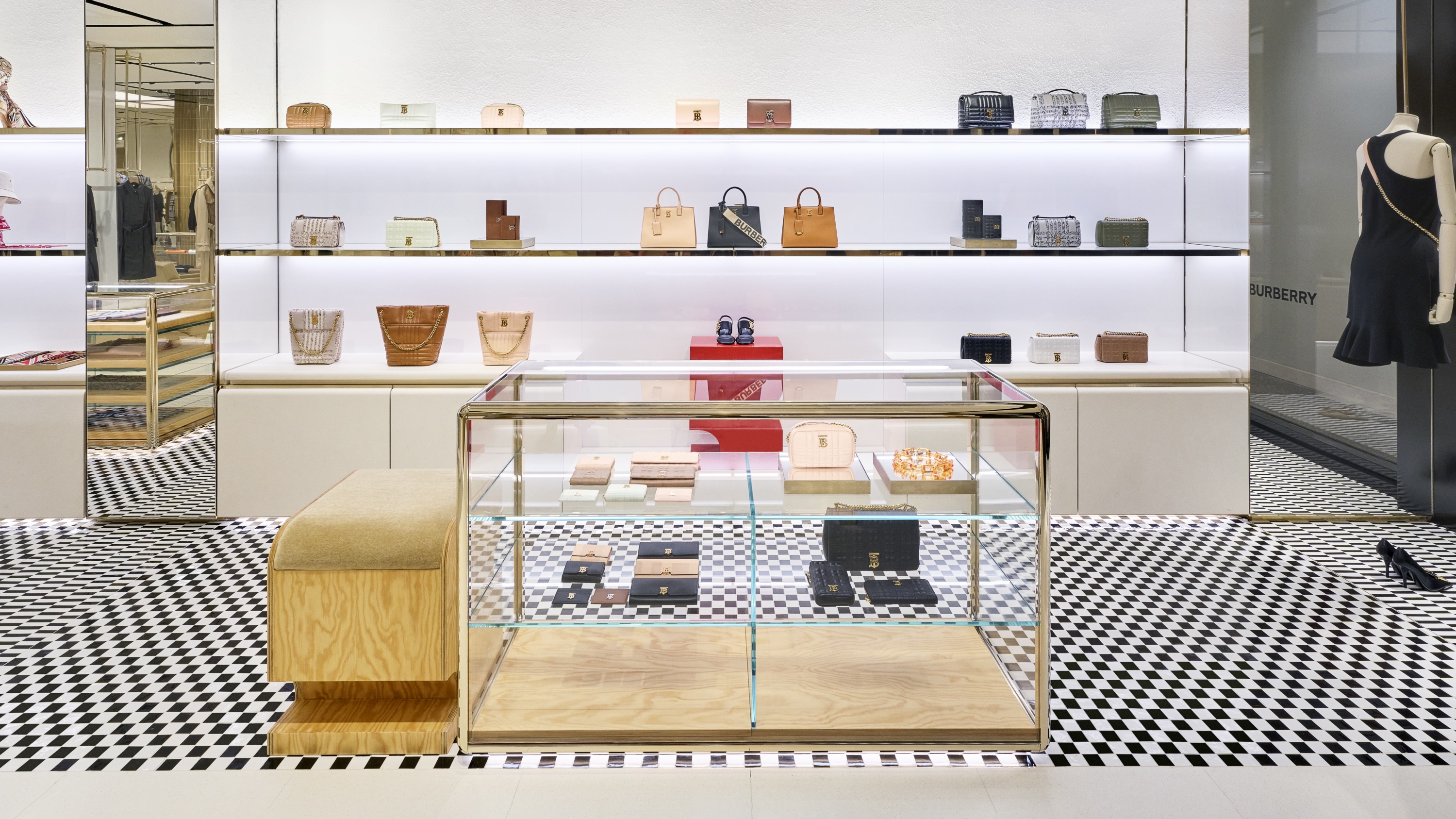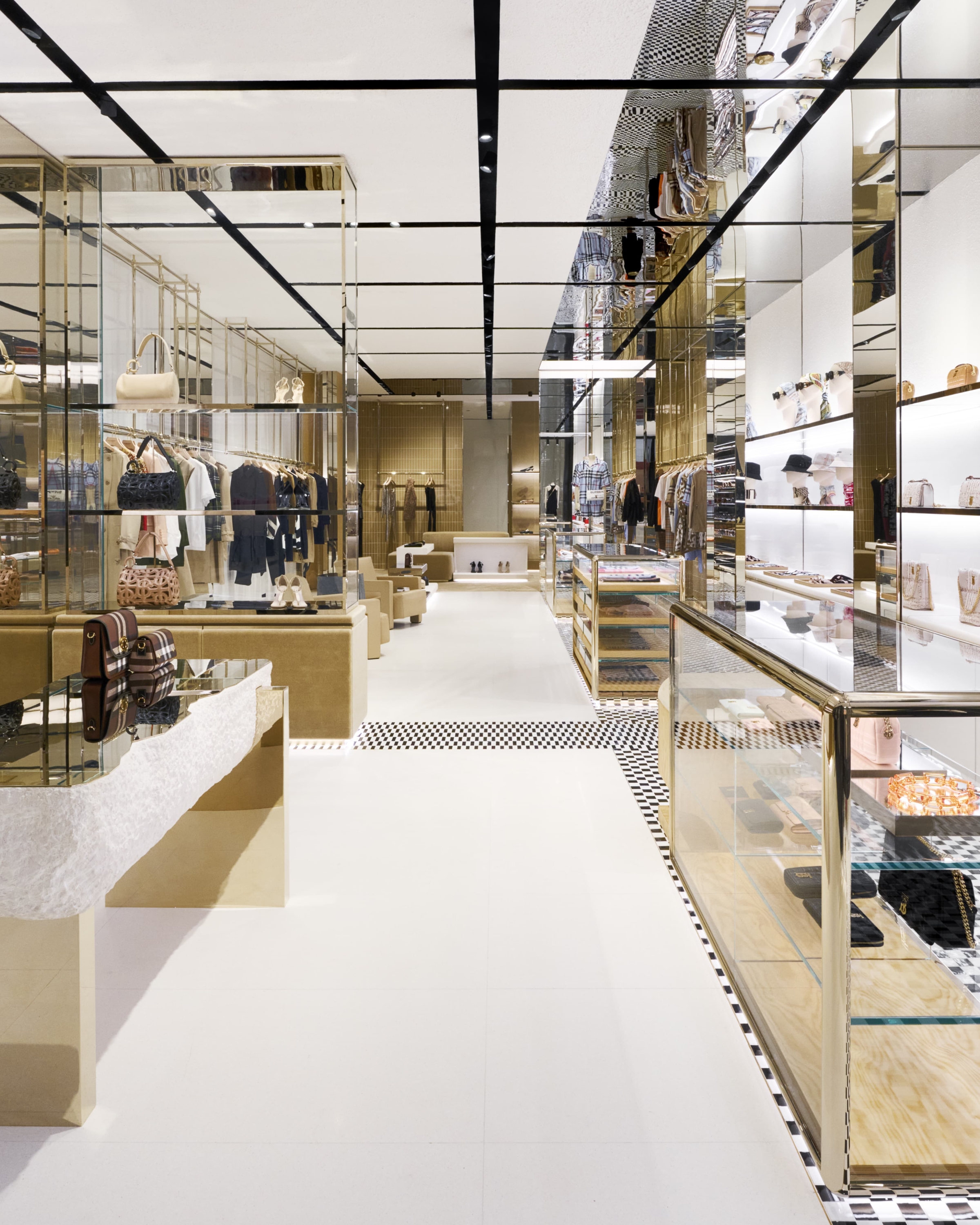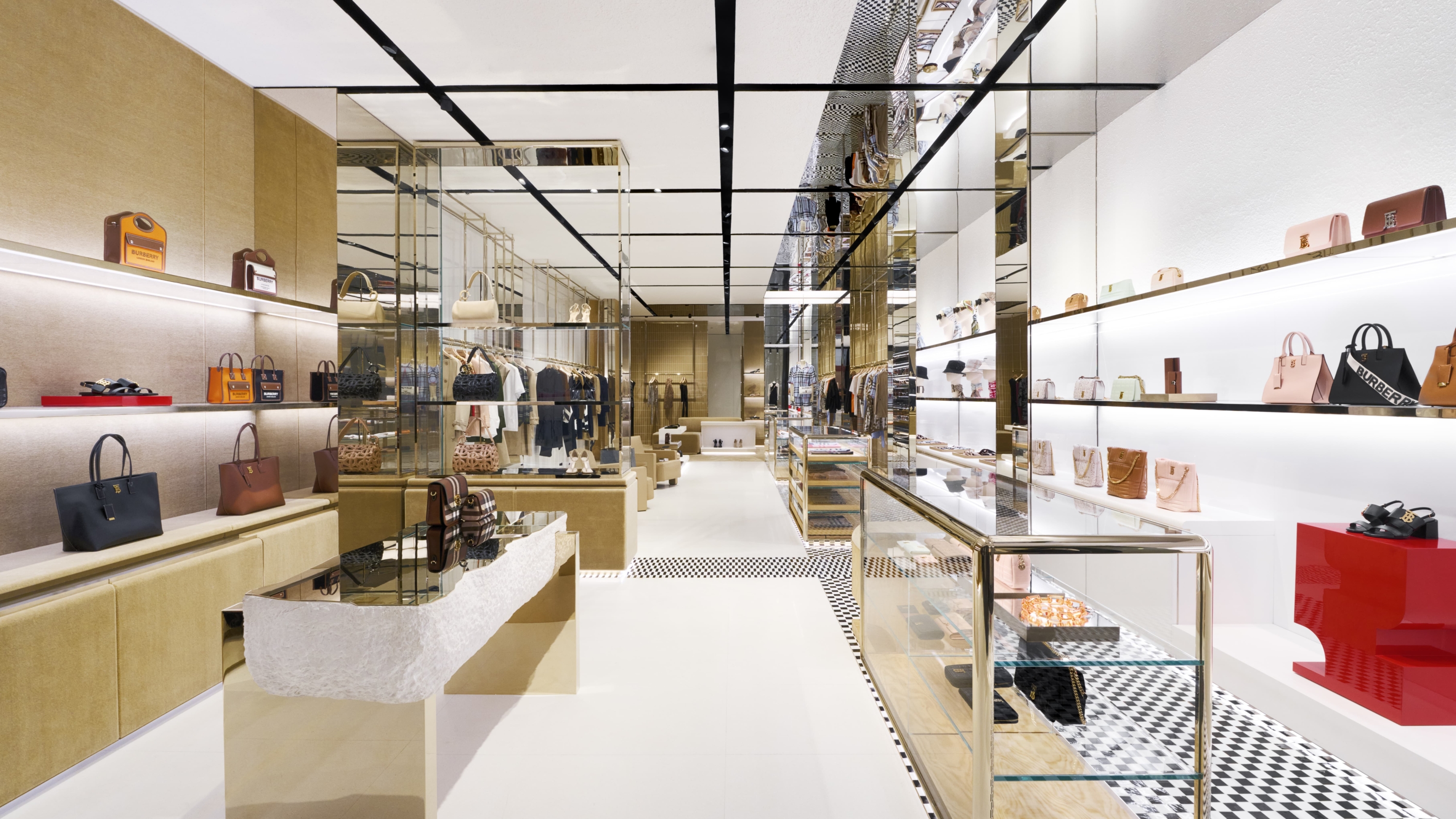 Location
Bal Harbour Shops, 9700 Collins Avenue, Bal Harbour, Florida 33154 
---