Review of Burberry Spring 2023 Ad Campaign Continuation by Creative Director Daniel Lee with Photographer Tyrone Lebon with Talent Kano
Daniel Lee's vision for Burberry continues to expand as the brand unveils the latest installment of its unique ongoing campaign.
Continuing the visual and narrative thread of previous chapters that saw photographer Tyrone Lebon snap intimate portraits of talents both British and international at iconic spots of London's urban landscape, the new outing brings London-based rapper Kano into the fold. The hometown hero is captured in larger-than-life fashion as he looks down from a street sign of the neighborhood where he grew up, as well as a soulful black-and-white closeup. A brief video clip rounds things out with the series' distinctive lo-fi film aesthetic and ambient soundscape.
While the new set of imagery may not feel like much on its own, it forms a powerful evolution for the brand when taken as a whole with the campaign's previous releases. Signaling how the fashion calendar has changed dramatically since Instagram upended the print cycle, the campaign strikes a strong balance of the platform's constant need for newness while maintaining a consistent brand identity, as well as forging alliances with a host of exciting next-gen talent.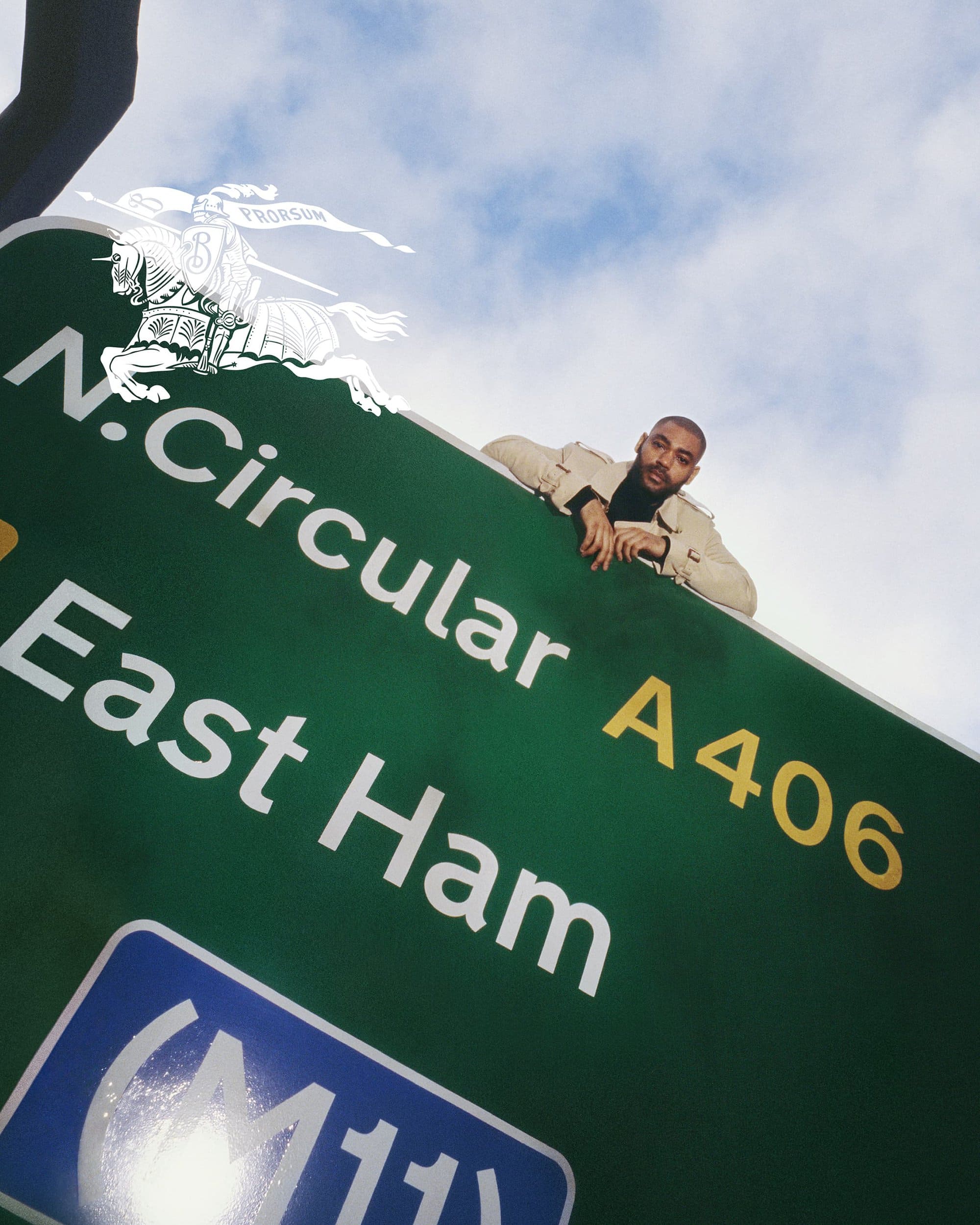 Burberry Creative Director | Daniel Lee
Photographer | Tyrone Lebon
Talent | Kano


---