Review of Burberry Summer Swimwear 2023 Ad Campaign by Creative Director Daniel Lee with Photographer Tyrone Lebon with models Alex Schlab, Angelina Kendall, Candace Demers, Ishmael Auguiste, Kaedon Baxter, Matheus Mesquita, Sophie Alice, Tess Carter, and Tianna St. Louis
Burberry takes its new creative direction to the shores of summertime fun with its new swimwear campaign for Summer 2023. Once again, the campaign features photography and direction by Tyrone Lebon.
The campaign deploys the vintage, lo-fi aesthetic established by Lebon and Daniel Lee for the creative director's debut campaign series, but applies it to a narrative of summertime adventure and sex-on-the-beach sensuality. Scantily clad in iconic Burberry check, the cast of young revelers dives off a sailboat and relaxes along the shoreline.
The accompanying short film sets these scenes in motion as it sees them through an antique film lens, using an atmospheric electronic soundtrack to deepen the mood of dreamy nostalgia.
As we are steadily treated to more and more glimpses into Daniel Lee and Burberry's new creative world, we're more and more excited about what we're seeing. Though the creative director's debut collection for the house may have garnered some mixed reviews, his campaigns have us confident that the brand is heading in a strong direction.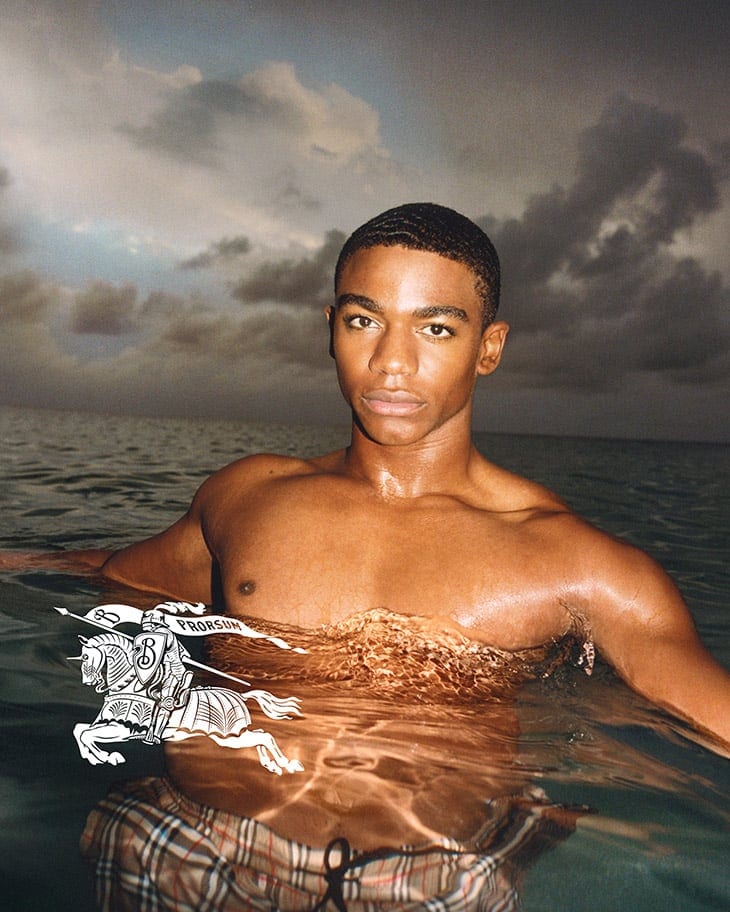 Burberry Creative Director | Daniel Lee
Creative Director | Tyrone Lebon
Photographer | Tyrone Lebon
Videographer | Tyrone Lebon
Models | Alex Schlab, Angelina Kendall, Candace Demers, Ishmael Auguiste, Kaedon Baxter, Matheus Mesquita, Sophie Alice, Tess Carter, and Tianna St. Louis
Music | Vegyn with spoken word by Covco
---