---
Burberry introduces its new TB Summer Monogram collection in a multidimensional campaign starring Kendall Jenner.
Designed by creative director Ricardo Tisci in collaboration with graphic designer Peter Saville, the TB collection pays homage to the brand's founder, Thomas Burberry. The new collection is highlighted in a campaign that comprises both digital and real elements.
The campaign's short film by Nick Knight is entirely digital. CGI Kendall, clad in digitally-rendered Burberry, chills out in an endless geometrical world inspired by swimming pools and skateparks. There is both a feeling of dreamlike freedom and a sense of desolation to the film as she embodies various computerized avatars, becoming different people yet always staying herself.
This sense of virtual reality in the film is juxtaposed by the photographs. Kendall shot them herself on her computer at home, which brings a grounding and physicality to the campaign.
With its juxtaposition of virtual and real, the campaign seems to accurately portray the combination of anxiety and freedom that characterizes this summer. The digital offers an escape from the mundanity of quarantine, but perhaps presents a false sense of self. Similarly, as quarantine restrictions lift, there is both an urgent need and a hesitation to go outside of oneself and return to a community. Alone and digitally augmented, Kendall seems to embody this tension. It is an unexpectedly unique campaign that makes smart use of social distancing measures, transforming them from an obstacle into a tool that expresses something timely and personal.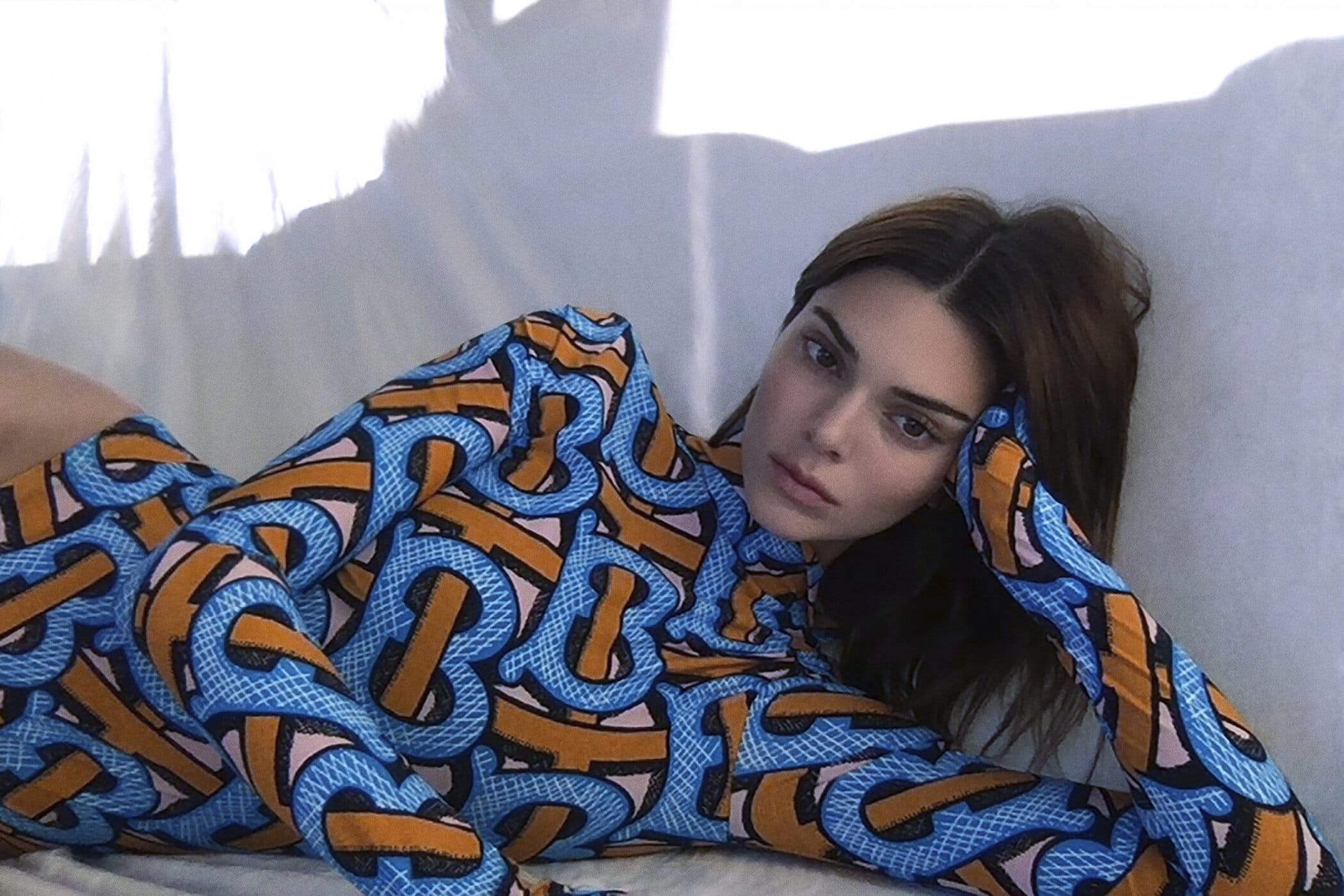 Burberry Chief Creative Officer | Riccardo Tisci
Art Director | Peter Saville
Photographer | Nick Knight
Model | Kendall Jenner
Stylist | Katy England
---