Review of Burberry TB Summer Monogram 2021 Ad Campaign by Burberry Creative Officer Riccardo Tisci with Photographer Danko Steiner with model Naomi Campbell
Burberry enlists Naomi Campbell and Frederik Heyman for a new TB Summer Monogram campaign that seamlessly fuses the natural and the virtual. The campaign also features photographic work by Danko Steiner.
Danko's photographs capture Naomi in an abstract architectural environment, where she stands atop a geometric plinth mirrored in a pool of dark water, exuding confidence and poise.
Through the work of visionary digital artist Frederik Heyman, this real imagery is brought into dream-like digital realm. Heyman uses cutting-edge #D scanning and modeling technology to create virtual installations. He creates a digital doppelgänger of Naomi, who stands in the center of a structure that fuses the natural and the mechanical in a beautiful but haunting harmony. A structure of seashells and plant life hangs suspended by pulleys over a tide pool that is integrated into a complex mechanical system. In addition to being an excellent way to embody the collection's spirit of practical minimalism, progressive technicality, and classic summertime fun, it's a somewhat chilling statement on environmentalism.
In both its casting choice of a legendary star and its striking visual impact, the campaign feels monolithic. The imagery is focused and immediate, but its spirit lingers with a beguiling complexity. We are unsure whether to jump into summer, or to meditate solemnly on technology and the future. But, if we follow Burberry's lead, we can have both at once – and the combination looks awesome.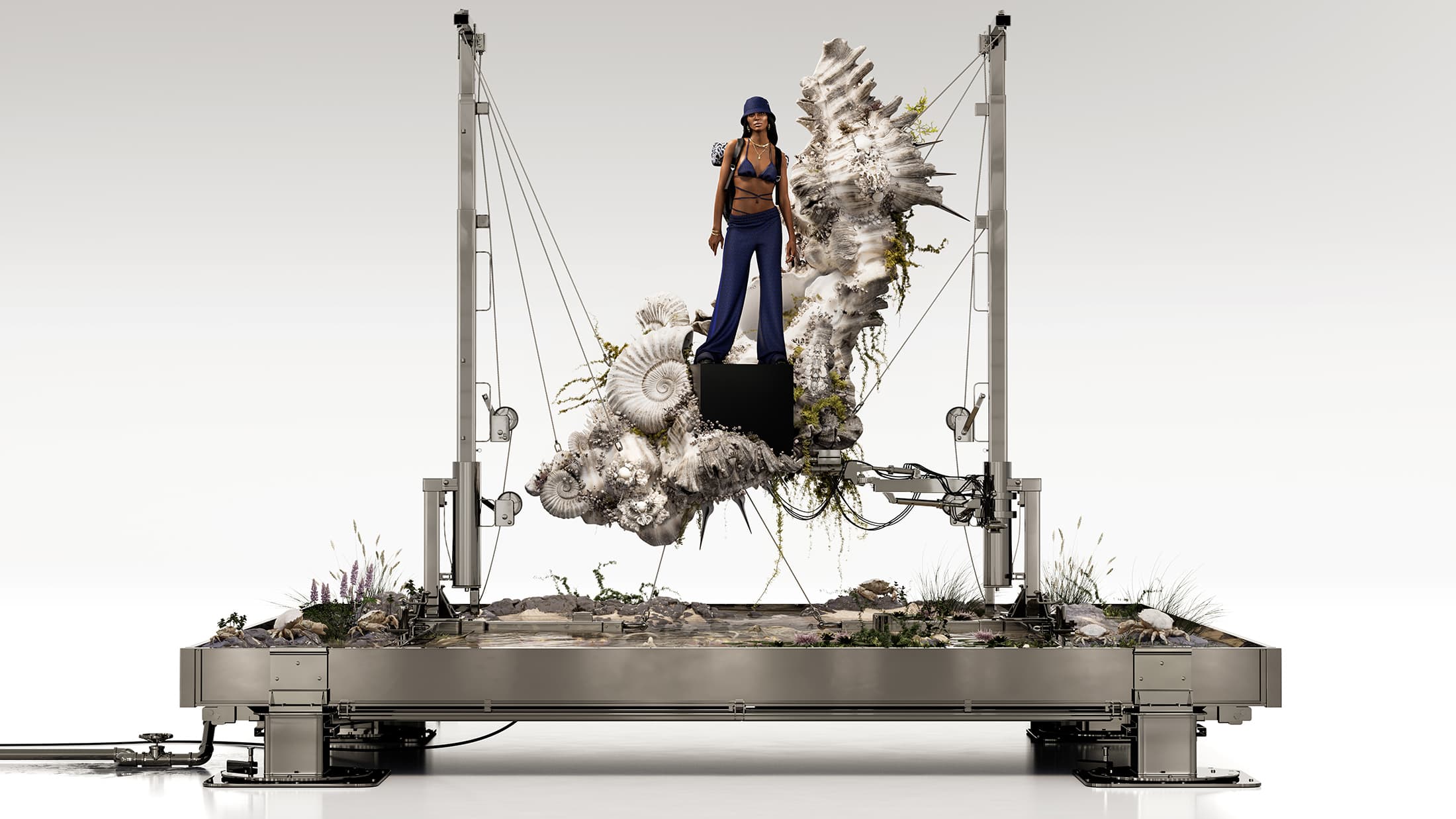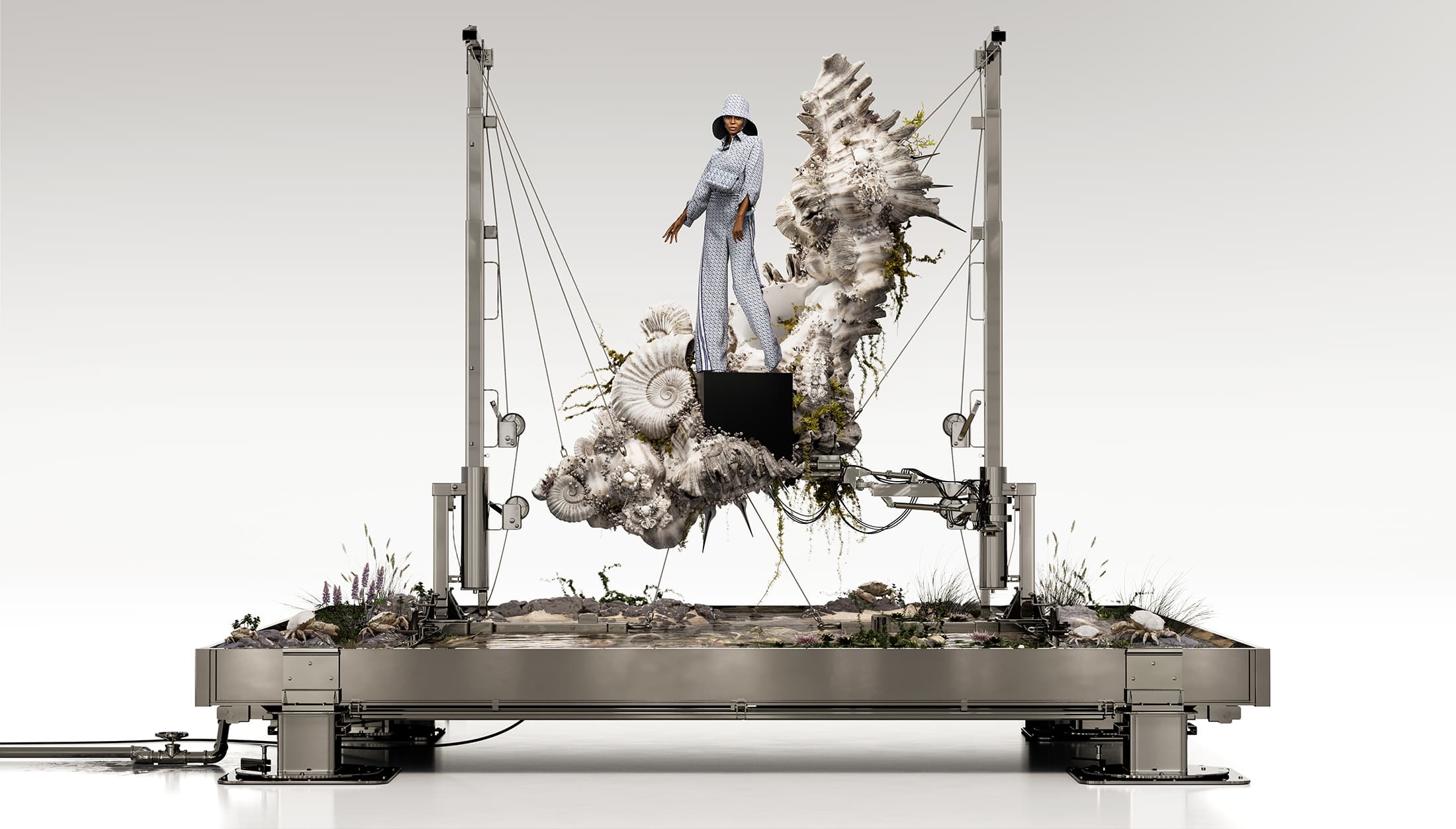 Burberry Creative Officer | Riccardo Tisci
Visual Artist | Frederik Heyman
Photographer | Danko Steiner
Model | Naomi Campbell
Stylist | Catherine Baba
Hair | Jawara
Makeup | Adam Fleischhauer

---