Review of Calvin Klein 'Chapter 1: Khakis' Fall 2022 Ad Campaign by Photographer Nadine Ijewere with models Anthony D'Alessandro, Audi Bizar, August Atkinson, Lex Peckham, and Stephanie Quezada
Calvin Klein celebrates all things khaki with a new Fall 2022 campaign by photographer Nadine Ijewere. Kicking off what we can expect to be a major multi-part campaign for the season, this first installment is subtitled 'Chapter 1: Khakis,' and explores the timeless style staple from a youthful and fresh perspective.
Echoing the paradoxical personalities of youth by developing a visual aesthetic that exudes at once delicacy and toughness, Ijewere captures her group of young characters on the street in both intimate individual and dynamic group compositions, where a backdrop of urban ephemerality lends texture and harmony to the palette of warm and soothing neutrals. Diverse in color and gender expression but united in mutual closeness and a penchant for self-expression through minimal styling, these protagonists represent a new generation's ability to transform staid elements of dressing into new avenues of personal and communal expression.
Effortlessly balancing a sense of timelessness and ease with a progressive and youthful outlook, the campaign is a striking and distinctly CK way to investigate the new possibilities of an old classic. We're excited to see where the brand will take this approach next for the campaign's forthcoming chapters.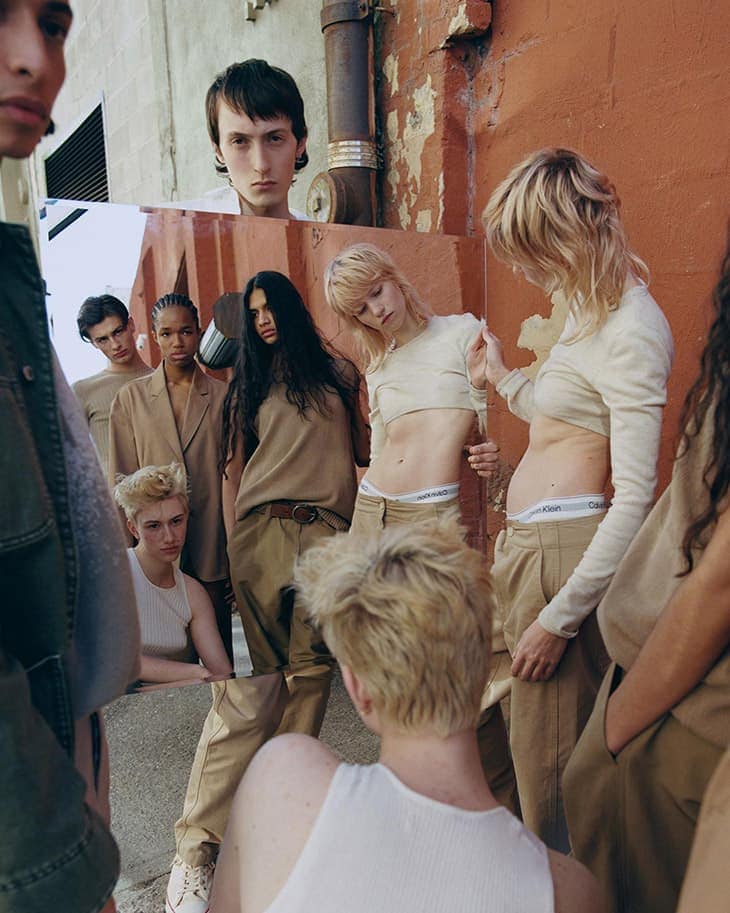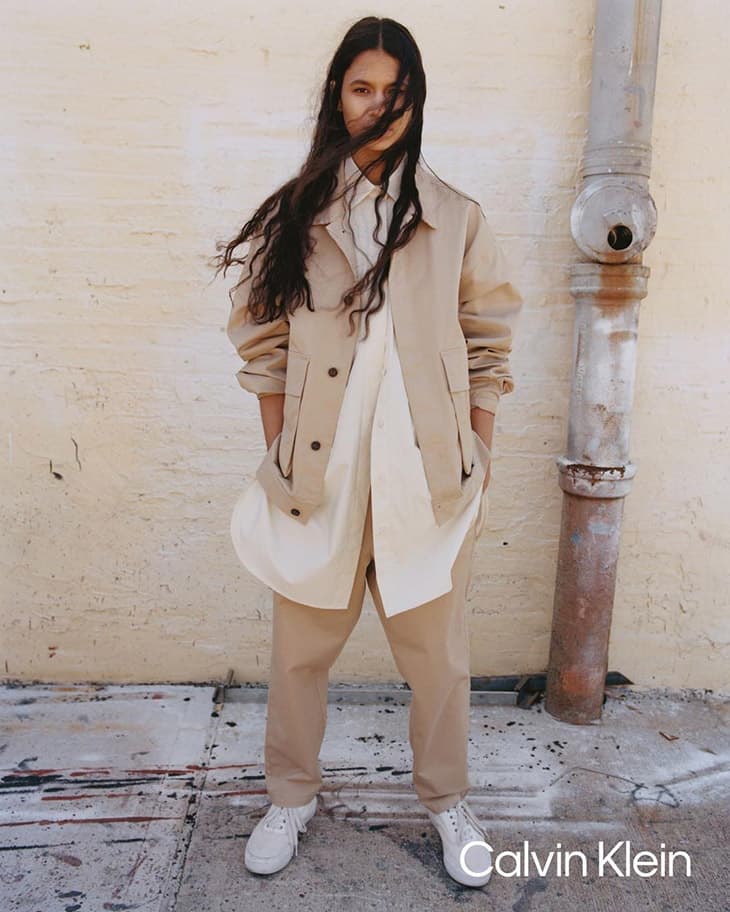 Photographer | Nadine Ijewere
Models | Anthony D'Alessandro, Audi Bizar, August Atkinson, Lex Peckham, and Stephanie Quezada
Stylist | Gabriella Karefa-Johnson
Hair | Edward Lampley
Makeup | Yumi Lee
Manicurist | Yuko Tsuchihashi
Casting Director | Ricky Michiels
Set Designer | Ibby Njoya
---