Review of Calvin Klein #proudinmycalvins Spring 2021 Ad Campaign by Calvin Klein Global Head of Creative Cédric Murac and Photographers Campbell Addy, Collier Schorr, Gorka Postigo, Matt Lambert, Ryan McGinley, and Vivi Bacco with talent Arca, Honey Dijon, Isaac Cole Powell, Kai-Isaiah Jamal, King Princess, Omar Ayuso, Raisa Flowers, and Samuel de Saboia
Calvin Klein celebrates pivotal moments of the queer experience with the new #proudinmycalvins campaign. In anticipation of Pride Month, the campaign stars eight inspirational LGTQ+ talents captured by six photographers.
The campaign stars musician Arca; artist, DJ, and fashion designer Honey Dijon; actor and singer Isaac Cole Powell; spoken word poet and activist Kai Isaiah Jamal; musician King Princess; actor Omar Ayuso; artist and model Raisa Flowers; and multimedia artist Samuel de Saboia. The images were captured by photographers Campbell Addy, Collier Schorr, Gorka Postigo, Matt Lambert, Ryan McGinley, and Vivi Bacco.
Each star is photographed in a pared-back, intimate setting. Though the typical Calvin Klein formula of hot celebrities in underwear and denim in various states of undress is relatively unaltered, it takes on a deeper meaning here in its connection to intimacy, vulnerability, and being proud of who you are. In a thoughtful move, the campaign also includes an introspective self-portrait from each photographer.
In a series of short films, each star shares reflections on crucial, life-changing moments that shaped them on their journey toward love and acceptance of their identity. Clips from each film are smartly edited into a montage film, while the individual films will roll out one-by-one via Calvin Klein's social media over the course of Pride Month. Together, the series of films does good work to balance quiet moments of thoughtfulness with a vivacious, celebratory energy – a strong way to capture the spectrum of emotions that characterize this ongoing individual journey.
The campaign is a strong way for Calvin Klein to use the iconic status of their brand aesthetics and wide platform reach to amplify and celebrate queer voices. Though there is quite a bit of content here, smart art direction and editing creates a sense of unity, while also reflecting the queer community as a dynamic tapestry of unique individuals.
Pride parades for next month may still be up in the air, but this campaign gives a welcome dose of all the joy, love, expression, and energy that characterize the celebration.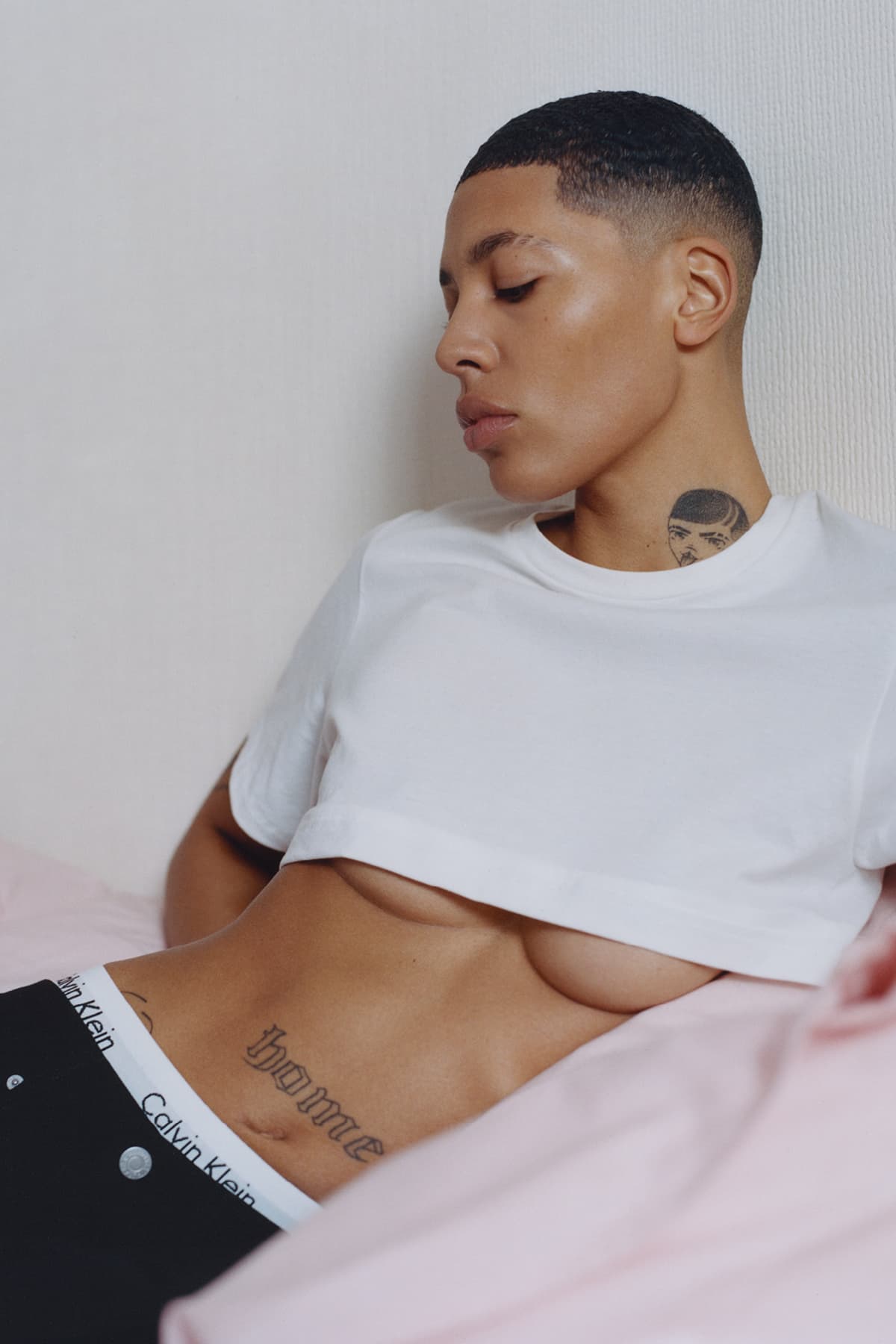 Calvin Klein Global Head of Creative | Cédric Murac
Photographers | Campbell Addy, Collier Schorr, Gorka Postigo, Matt Lambert, Ryan McGinley, and Vivi Bacco
Talent | Arca, Honey Dijon, Isaac Cole Powell, Kai-Isaiah Jamal, King Princess, Omar Ayuso, Raisa Flowers, and Samuel de Saboia

---