Review of Camper Fall 2023 Ad Campaign by Photographer Grant James-Thomas and Art Director Emanuela Amato with models Julia Fox, Germain Louvet, Bonni Miller, and Naounah
Camper finds beauty amid disaster in its new Fall 2023 campaign by photographer Grant James-Thomas and art director Emanuela Amato.
Featuring an eclectic cast led by eccentric model of the moment Julia Fox, the campaign expresses the off-beat shoe brand's spirit of playfulness and independence by imagining a surreal series of disasters, yet staying stylish through it all. The incidents range from the mundane to the apocalyptic: a soda exploding, stepping in gum, sitting on wet paint, a bicycle completely falling apart, high-speed tornado winds descending upon the city.
Through a clever approach to composition and smart digital editing, James-Thomas' exude an undeniably fun surrealist pop energy. There are even a few portraits where we don't see shoes at all, yet they feel like a cohesive part of the campaign's creative expression – a testament to the power of art direction and the unique brand identity Camper has built up for itself.
Taking a clever concept and executing it with an uplifting visual punch, Camper again sets itself apart with an approach to ad communication that is just as independently minded as its approach to footwear design.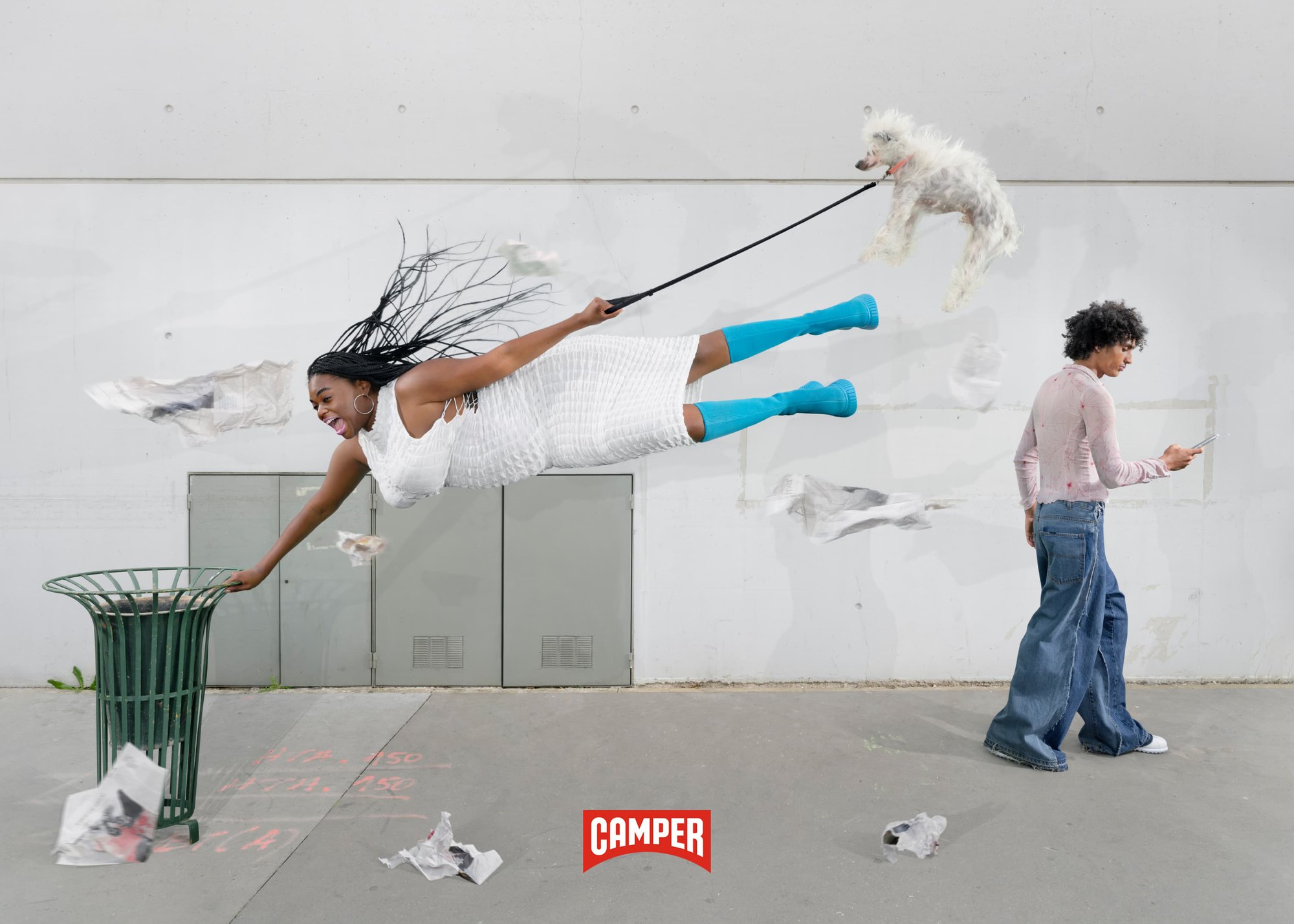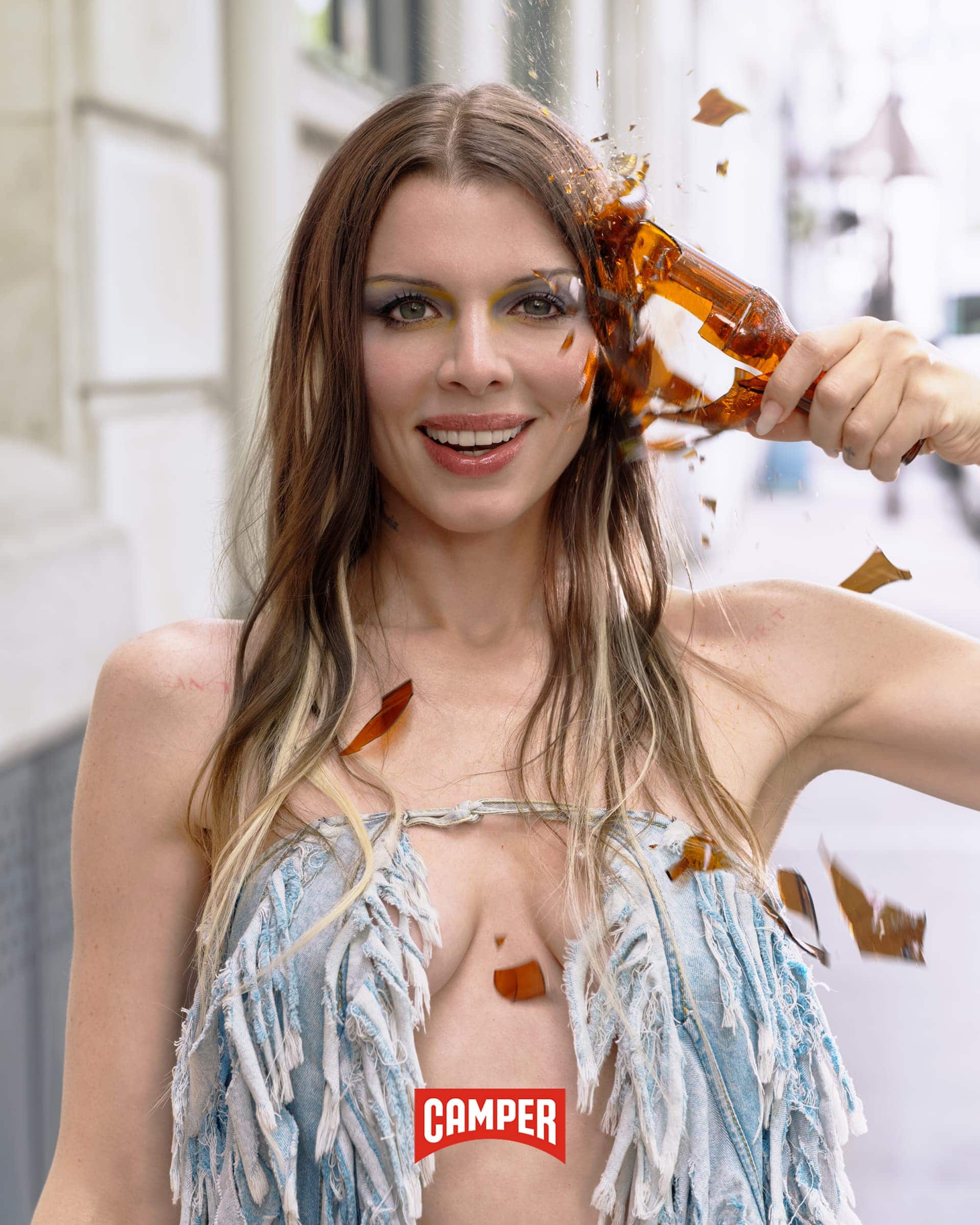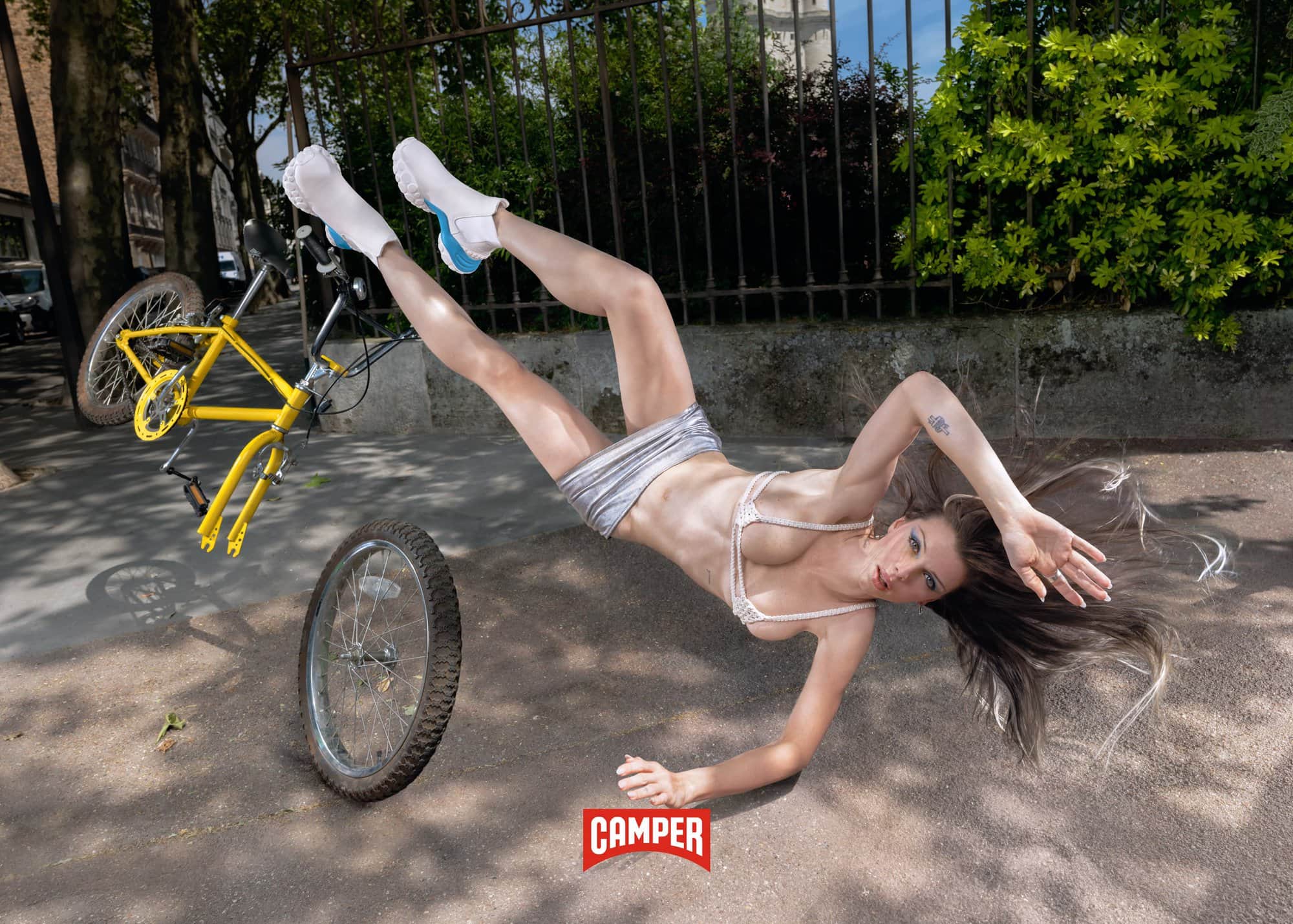 Camper Creative Director | Achilles Ion Gabriel
Art Director | Emanuela Amato
Photographer | Grant James-Thomas
Talent | Julia Fox, Germain Louvet, Bonni Miller, Naounah
Stylist | Mariaelena Morelli
Hair | Chiao Chenet
Makeup | Masae Ito
Casting Director | Nicola Kast
Set Designer | Felix Gesnouin
---