---
As we face up to the first post-Brexit London Fashion Week, the British Fashion Council finds itself facing up to new, unique challenges.
London Fashion Week has long had to justify its very existence. Having worked hard to rid itself of a rather parochial reputation (often fuelled, it has to be said, by the condescending attitude of rival cities), London's relevance on the world stage is more pronounced than ever. Long gone are the days of 'Red or Dead' insularity, where much-hyped brands never broke out of the island bubble to resonate on the world stage.
Instead, London has become known as the place where the luxury brands go to poach creative talent. London gave us Alexander McQueen, John Galliano, Phoebe Philo, Kim Jones, JW Anderson – all of whom were snapped up by major European fashion houses.
If that makes it seem like a lesser fashion capital than Paris or Milan – much like a 'feeder' sports team will develop new talent to see them fulfill their potential elsewhere – then it is at least a role in which it can feel justifiably proud.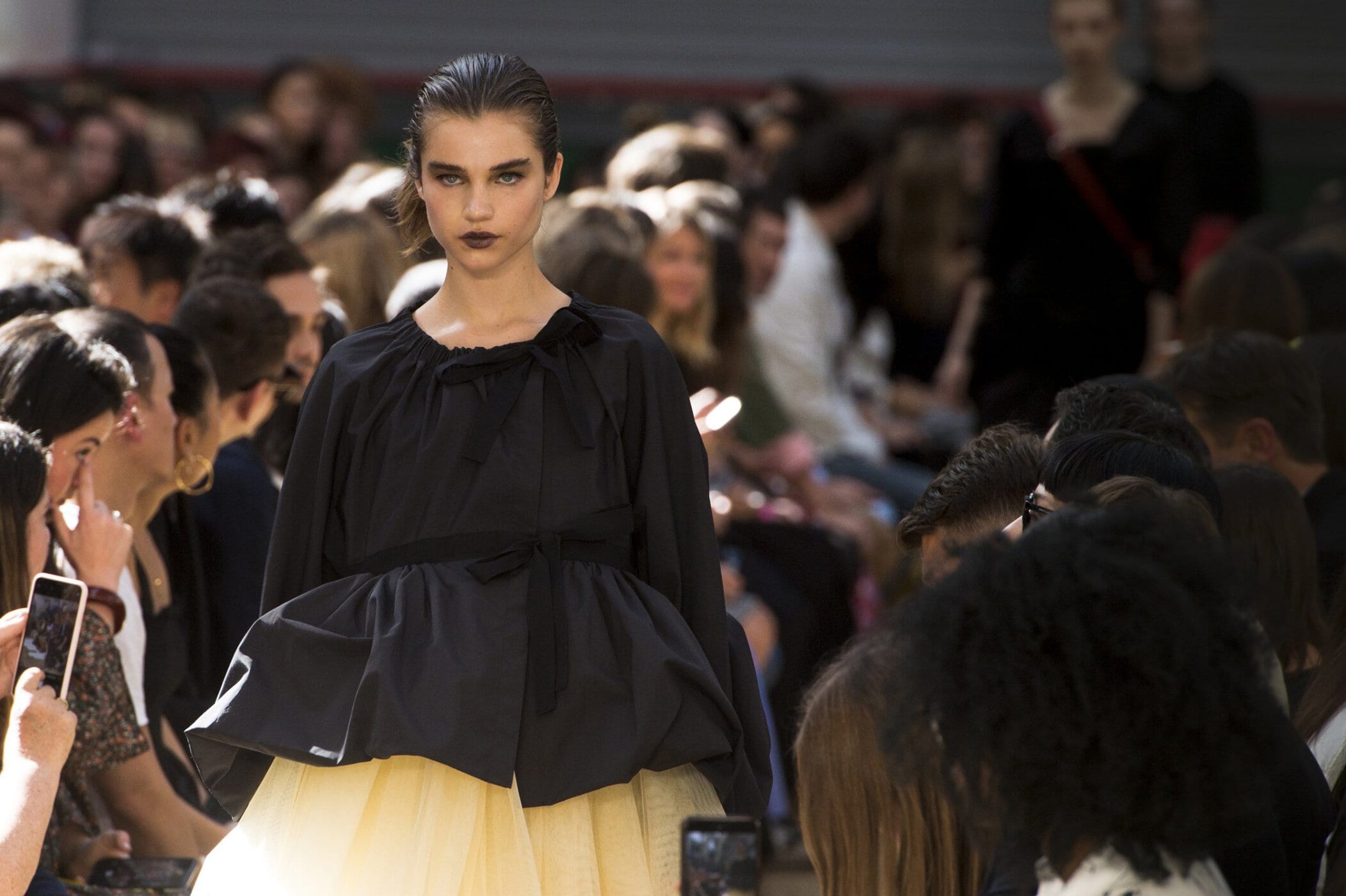 This year, the buzz is once more around Molly Goddard (already more than just the 'girl most likely', having seen her tulle dress fantasies gain global exposure via Rhianna and Killing Eve); Simone Rocha and Victoria Beckham's beauty range. Names to look out for include Richard Quinn and Richard Malone. This is fertile ground for nurturing creative talent, bringing with it a unique sense of excitement – the idea that something genuinely new and innovative could be discovered.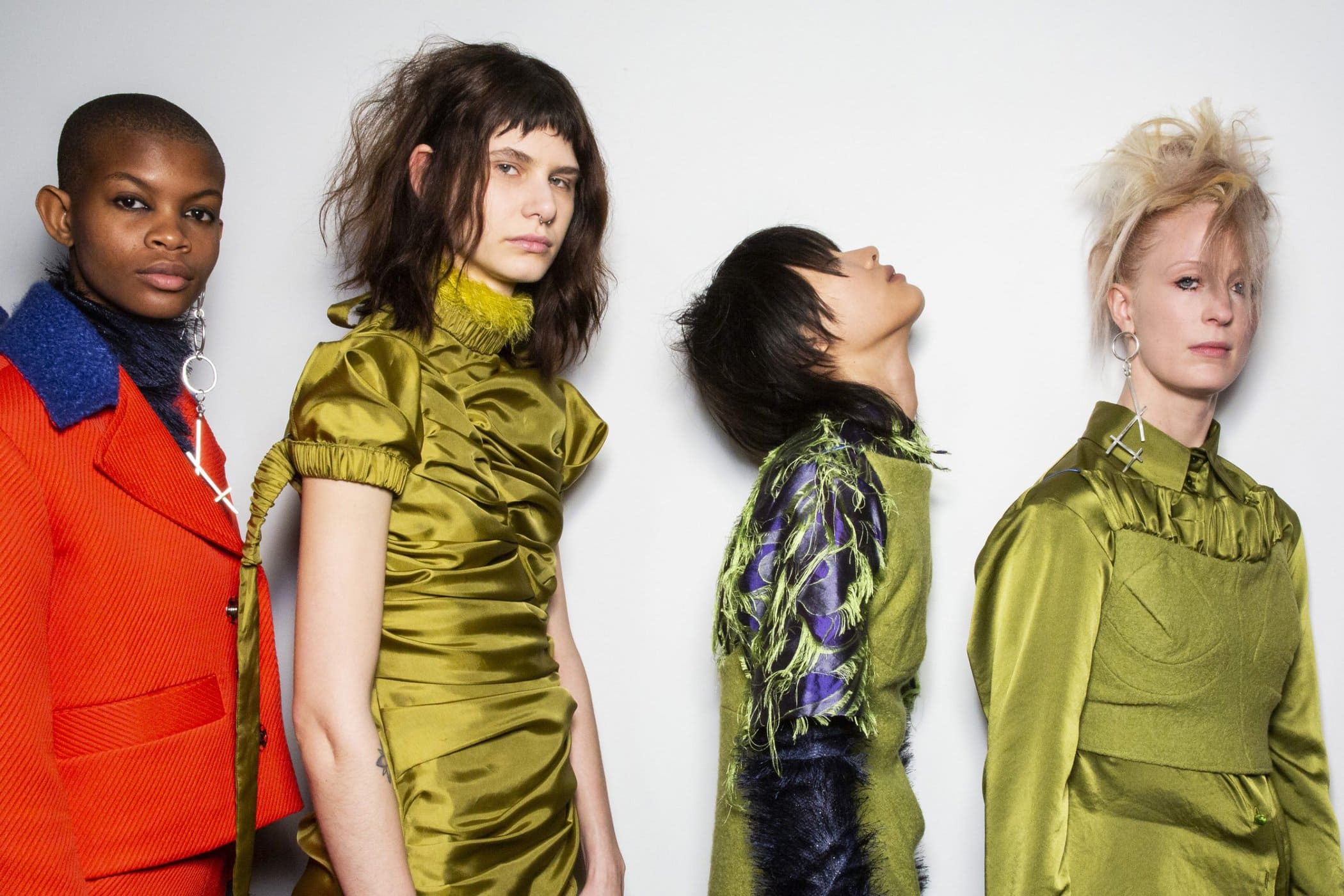 The British Fashion Council's latest estimate is that it is that the homegrown fashion industry is worth £26 billion to the UK economy and provides 800,000 jobs. At a time when trade deals are being renegotiated and the effects of Brexit on unemployment are still to be felt, that's no small beer. 
But there is a more complex argument than that. London is a hub for international talent too – the fashion students who come to Central St. Martins, the Royal College of Art et al bring not just their money but the beginnings of relationships and connections that become strengthened over lifetimes.
This is a theme that Nick Logan, original founder of The Face magazine, was animated about when discussing the post-Brexit landscape. 'If you think of all the students who come over here from all over Europe to study architecture, fashion, art, design… and then go on to make a name, build a business,' he told me in 2019, 'many of them do that [in London] because this is a place where they can innovate and they find a good environment to nurture that. And they're just not going to come in the same numbers… Imagine if you said that wherever the BBC does its stupid voxpops interviews – they'd look at you like you're an idiot. "Who cares?" Well, you should do, because that's the wealth of the country, from the talent of these people. It's just as important as a car plant closing in Sunderland.'
The legendary John Allen, who as the former head of Textiles at the Royal College of Art oversaw a new generation of fashion talent emerging in the 1980s and 1990s including JW Anderson, which is a little more circumspect about how London's role as an 'incubator' has developed. Ask if he is as excited about the next generation, he replies, 'No – because they take people who can pay the fees.' The meritocracy is further under threat now that the UK is out of Europe and, with an economy already strained from years of austerity, the creative industries are in no position to turn down fee-paying overseas students.
Shelley Fox studied for her MA in fashion under the late Louise Wilson at Central St. Martin's and is now Director of the Master of Fine Arts program in Fashion Design and Society at The New School (Parsons) in New York. She notes a different approach to how new talent is nurtured in the US. 'The generosity of the industry towards scholarships is enormous here,' she says, 'which is something that has become apparent now that the UK colleges have had to increase their fees somewhat. But I think New York, in particular, has that very philanthropic attitude anyway, and a respect for the academic.'
The issue is, she suggests, part of a wider debate around the industry's attitude to commercial and creative concerns and the false divide that is often imposed between the two. 'I think there's a dumbing down, where people say, "Oh well if it's commercial it can't, therefore, be creative,"' she says. 'But good ideas always get hired – or good designers at least.'
The challenge for London – now more than ever – is to strengthen its role in developing and introducing good designers to the world stage. Young, global talent needs to recognize London as the place to have their skills shaped into something marketable. Meanwhile, the new generation of UK designers may need support in competing for places. Otherwise, what hope is there for the next Kim Jones or Phoebe Philo?

---