---
BY ANGELA BAIDOO
The killing of George Floyd by Minneapolis police in late May has been amplified across the globe during this time of solitude caused by the coronavirus pandemic. And as well as acting as the catalyst for protests that were sparked, not just by this one senseless killing (there were also the deaths of Breonna Taylor and Ahmaud Arbery at the time), it served to highlight the long-simmering anger at the decades of inequality and police brutality faced by those from black communities.
But, not only did this unite those within the black community who had seen similar scenarios play out countless times before, but it also mobilized their white counterparts to defy the restrictions of governments worldwide, and stand in solidarity with the Black Lives Matters movement to protest police brutality, demand justice and fight for change.
What then followed was an outpouring of support across the social media accounts of high-profile brands, with millions of black squares posted worldwide on #blackouttuesday. But a cohort of former employees also took to social media to counter those sentiments of solidarity and tell of their experiences of racism and discrimination first-hand, by the managers, leaders and CEOs of said brands. Giving a voice to the formerly silent minority. From L'Oreal to Zimmermann, we have witnessed the resignation of a number of key industry figures, from Leandra Medine Cohen of Man Repeller to Christene Barberich of Refinery29. And it begs the question of whether the BLM movement of 2020 is set to cause a much-needed changing of the guard within the fashion industry.
Black professionals have often found themselves at the sharp end of constant discrimination throughout their careers, yet it is only now that those in power are waking up to the realization that these problems existed within the walls of their businesses. And, as recently as 2018 the Editor of Teen Vogue, Lindsay Peoples Wagner, surveyed over 100 black professionals for an article titled "What it's really like to be black and work in fashion?" for The Cut. The piece called on stylists, designers, writers, entrepreneurs, and executives to document their stories of covert and overt racism, career derailment, microaggressions, and gaslighting. The sharing of these experiences, though poignant did nothing to cause the industry to start the conversation on how we could address these issues. Instead, it continued in its echo-chamber for a further two years until the resurgence of the BLM movement, that has served as the trigger for it to hold a mirror up to itself, and ask how it has been complicit in the white-washing of campaigns, runways, boardrooms, and social media feeds. How it has been complicit in denying opportunities of growth that have served to curtail the career advancement of black men and women. And how a culture of nepotism has created workplaces that are a homogenous reflection of inequality. So, brands and corporations need to assess whether they have simply been displaying performative allyship by posting a black square.
A recent study titled 'Being Black in Corporate America' found that one in five black professionals felt that someone of their race would never achieve the top position within their company. So it is imperative – as social activism starts filtering into the workplace – that businesses work to dismantle the racism and unconscious bias that prevents the development of black employees into senior leadership roles.
One gold standard example of how to structure a team to truly embed visible change, was the appointment of Edward Enninful at British Vogue in 2017. Not only did he achieve the historic feat of becoming the first black Editor-In-Chief in its 128-year history, but in negotiating the finer details of his role there had to have been a caveat allowing him carte blanche over developing his editorial team. And in his time at Vogue (which has spanned less than five years) he has hired oft-overlooked black industry insiders including Publishing Director Vanessa Kingori MBE, Fashion Editor-at-Large Julia Sarr-Jamois, Digital Editor Alice Casely-Hayford (now Content Director of Net-a-Porters, Porter Magazine), Beauty Editor-at-Large Pat McGrath, Fashion and Accessories Editor Donna Wallace, and Beauty and Lifestyle Assistant Twiggy Jalloh. As well as Oscar-winning Director Steve McQueen and veteran runway model and activist Naomi Campbell as contributors. Which served as a literal changing of the guard at one of the publishing world's most prestigious tomes.
A seismic change that would not have been achieved without the positioning of Enninful into a powerful decision-making role. Which not only evolved the magazine's masthead but led Conde Nast to swing back into profit after only a year into his tenure in 2018, through bringing onboard a new generation of readers and allaying any fears that diversity doesn't sell.
The last month has also seen several initiatives come to the fore, outlining ways in which the industry can move forward by offering to assist businesses with implementing change. These have included The Black in Fashion Council (BIFC), The 15 Per Cent Pledge, The Kelly Initiative, Black in Corporate, and Pull Up for Change. And while some have critiqued the sheer number of groups being formed, believing that they should be consolidated to form one clear message, GQ Deputy Fashion Director Nikki Ogunnaike has rebuffed this theory, stating: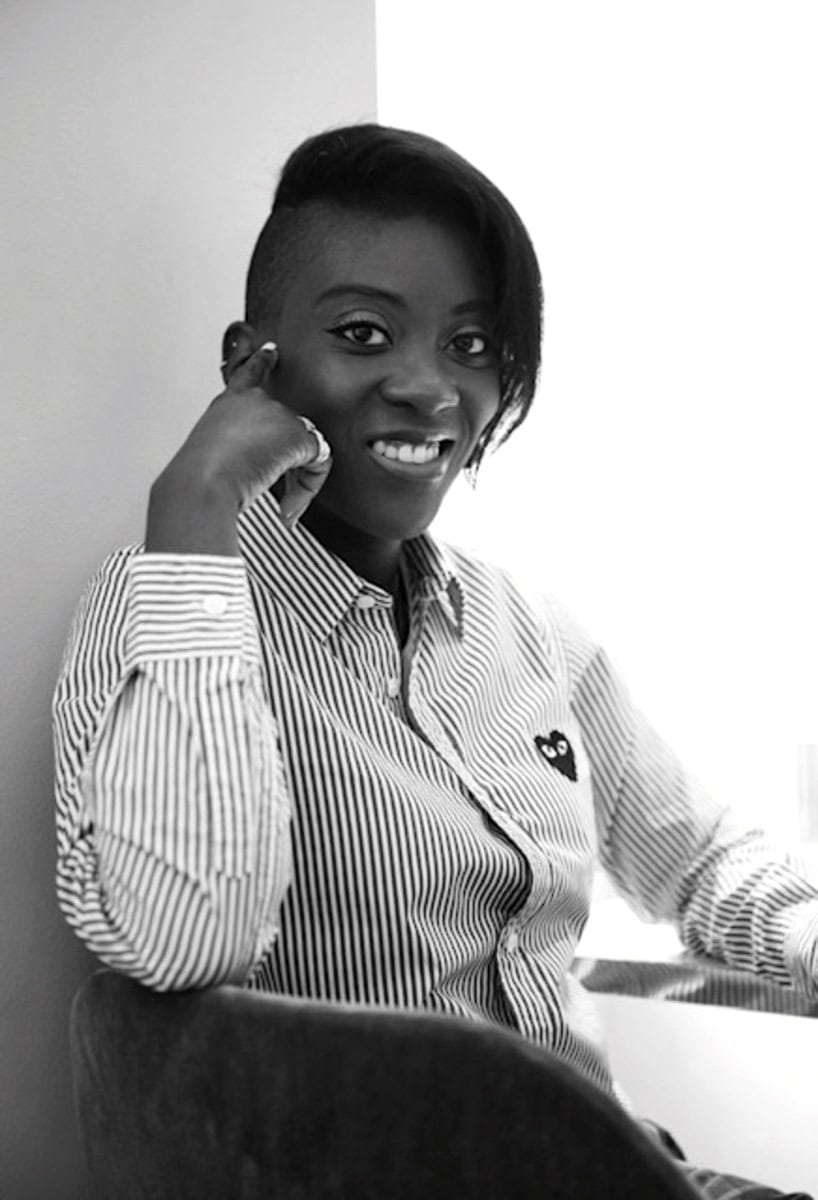 It seem(s) like our many groups are various 'factions,' that can't get their act together to agree on just ONE way to solve the fashion industry's long-standing race problem. To that I politely say…NOPE. A single group can easily be brushed aside. But seeing these groups EN MASSE?! That's a multiprong plan of attack!….Corporations should support all of these groups! They should get to know every group's name. It's really not that much to ask for.

— Nikki Ogunnaike | GQ Deputy Fashion Director
To take a stand in this moment leadership teams across fashion and beauty need to spend time listening to those most disproportionately affected by discrimination and bring in groups like the Black in Fashion Council and the Black Retail Action Group (or BRAG, whose mission is to prepare professionals for executive leadership roles) to assist them in identifying, developing, and promoting black employees within their organizations. Then partnering said employees with senior leadership mentors who will guide them, advocate for them, refer them for project leads, and seek out their contributions when casting models for shows, diversifying brand portfolios to include black-owned businesses, or developing inclusive influencer campaigns. As it has been proved time and again, that diverse teams increase innovation, make better decisions, and will add to the bottom line in terms of delivering profitability.
This time of social activism and allyship around the BLM movement should be a wakeup call for leaders throughout the industry. As many are only just starting to engage with writers, designers, influencers, campaigners, and thought leaders to lead on initiatives or suggest solutions of how to solve a problem they had no part in creating.
The fashion and beauty industry – one built on the very exaltation of the image – can be instrumental in showing that the new model of leadership success can look like a black person, that it is not impossible to imagine a woman of colour being named as the next creative director of a luxury fashion house. The door has been pushed ajar with the appointments of Virgil Abloh, Olivier Rousteing, and Edward Enninful, but now it's time for the floodgates to be opened.
5 key steps for businesses to start to structure change within their organizations should start with the below:
Create safe spaces and feedback systems for employees to voice their opinions, grievances, and recommendations, without fear of reprisal. Innovative companies will know that they can only be as good as the sum of their parts and should take the time to listen and learn.
Select leaders to advocate for black employees, even when they are not in the room.
Forge partnerships with accountability initiatives (BIFC/BRAG) to create opportunities for black employees to advance into senior leadership roles.
Mireille Charper's '10 steps to Non-Optical Allyship' included starting a long-term strategy. And through leaders becoming trustees of organizations that support the black community, businesses can show their commitment to help be a part of the solution.
Pledge to support black charities over the long-term, as a show of continued support and solidarity.
---