---
Review of Carolina Herrera Fall 2022 Fashion Show
New and Old Signatures
By Constance C.R. White
It was a touching moment at the end of the Carolina Herrera show when Mrs. (as everyone in her orbit calls her) Herrera leaned forward in her seat to get a better look. She wanted to view when Wes Gordon, who now designs her eponymous collection, took his bow and with his arm outstretched and welcomed to the runway two pattern makers who are retiring after almost two decades with the atelier.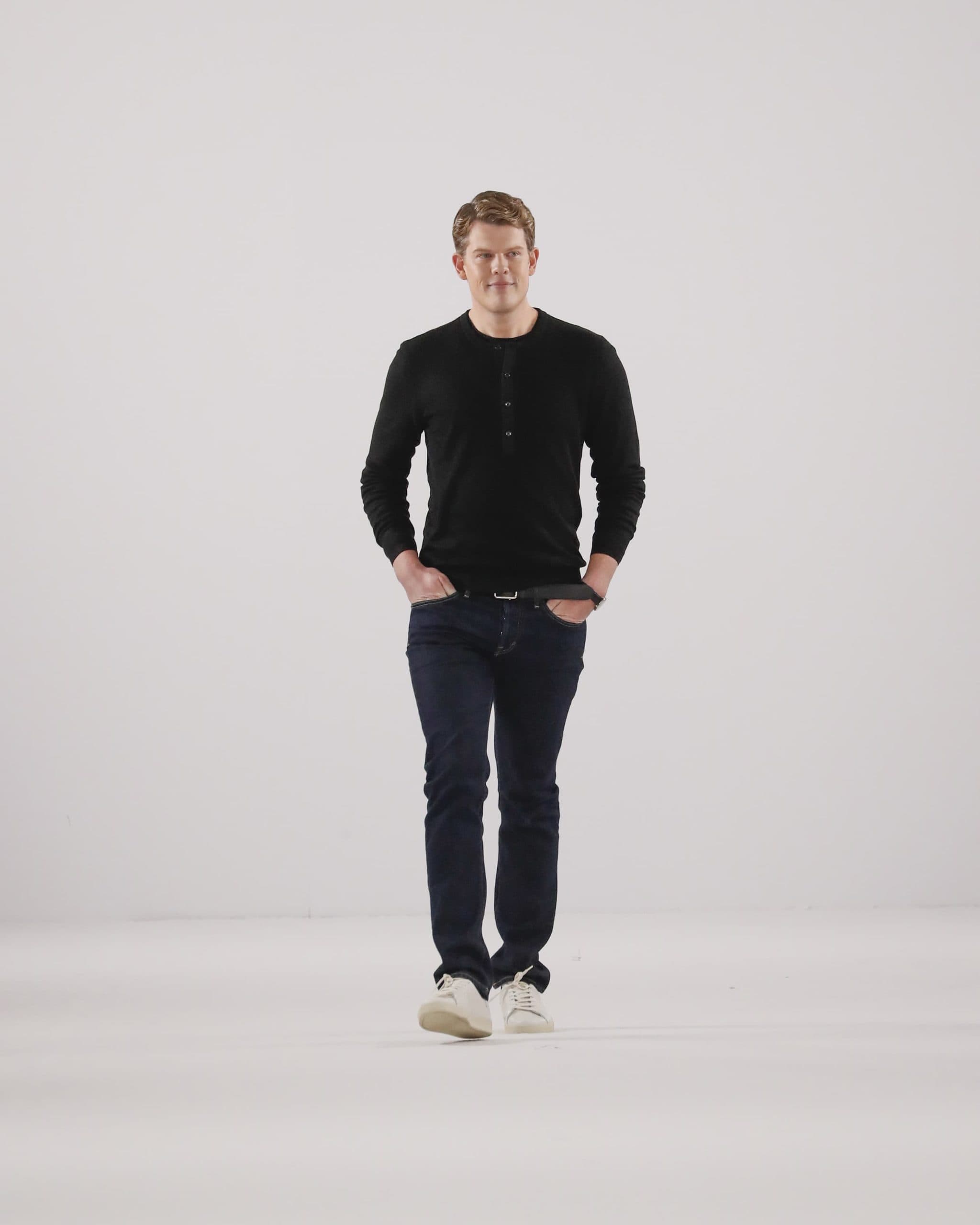 You might say they are part of the great resignation, skilled workers deciding it's time to go. It wasn't said why they were leaving. But workers like these are of critical importance to a house like Herrera which deals in intricate design and luxury defined the traditional way. That is, luxury built on rarity which, in this case, comes from highly skilled work. To say nothing of the cost to create the product.
These were the kinds of clothes Gordon sent down the runway and that dominated the second half of the show.
To showcase the gloriousness of these pieces, producers Jarred S , and KCD, created a stark white runway hundreds of yards long.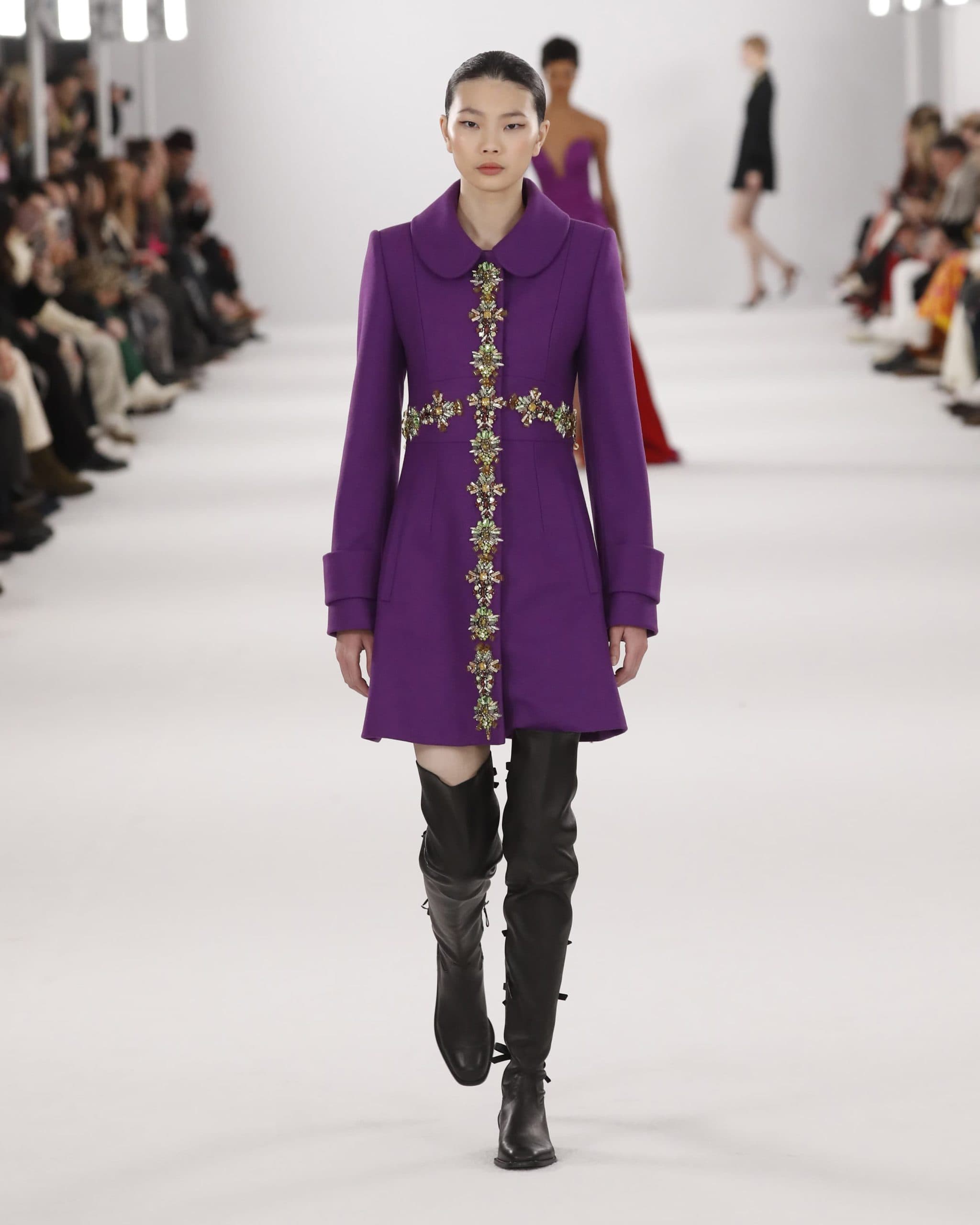 Models, monastic in their demeanor except for a twitch of their hips, walked a straight line down the catwalk to the operatic strains of the lusty and timeless "Carmen".
The idea of timelessness was folded into short flirty dresses with u-shaped decolletages or with springy hemlines.
Where Gordon really took flight is in what can best be described as explosions of fabric.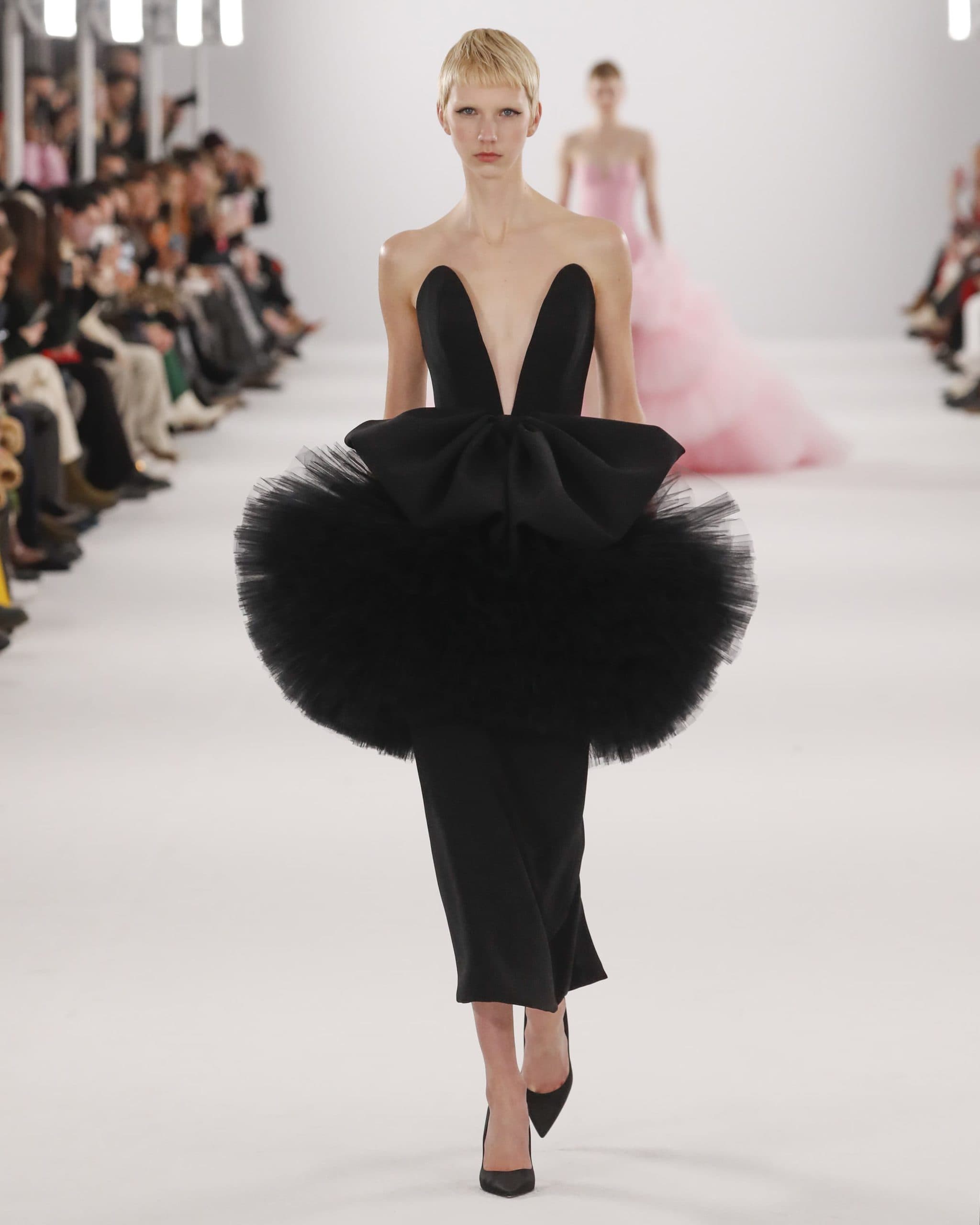 A black number, with the same u-shaped strapless cut a motif of the collection was form fitted except for a burst of black fabric around the hips resembling a ballerina's tutu.
A floor-sweeper encompassed tiers and tiers of pink ruffles falling like a waterfall to the ground.
Another showstopper at the show's close, enveloped the model in generous tufts of lush violet.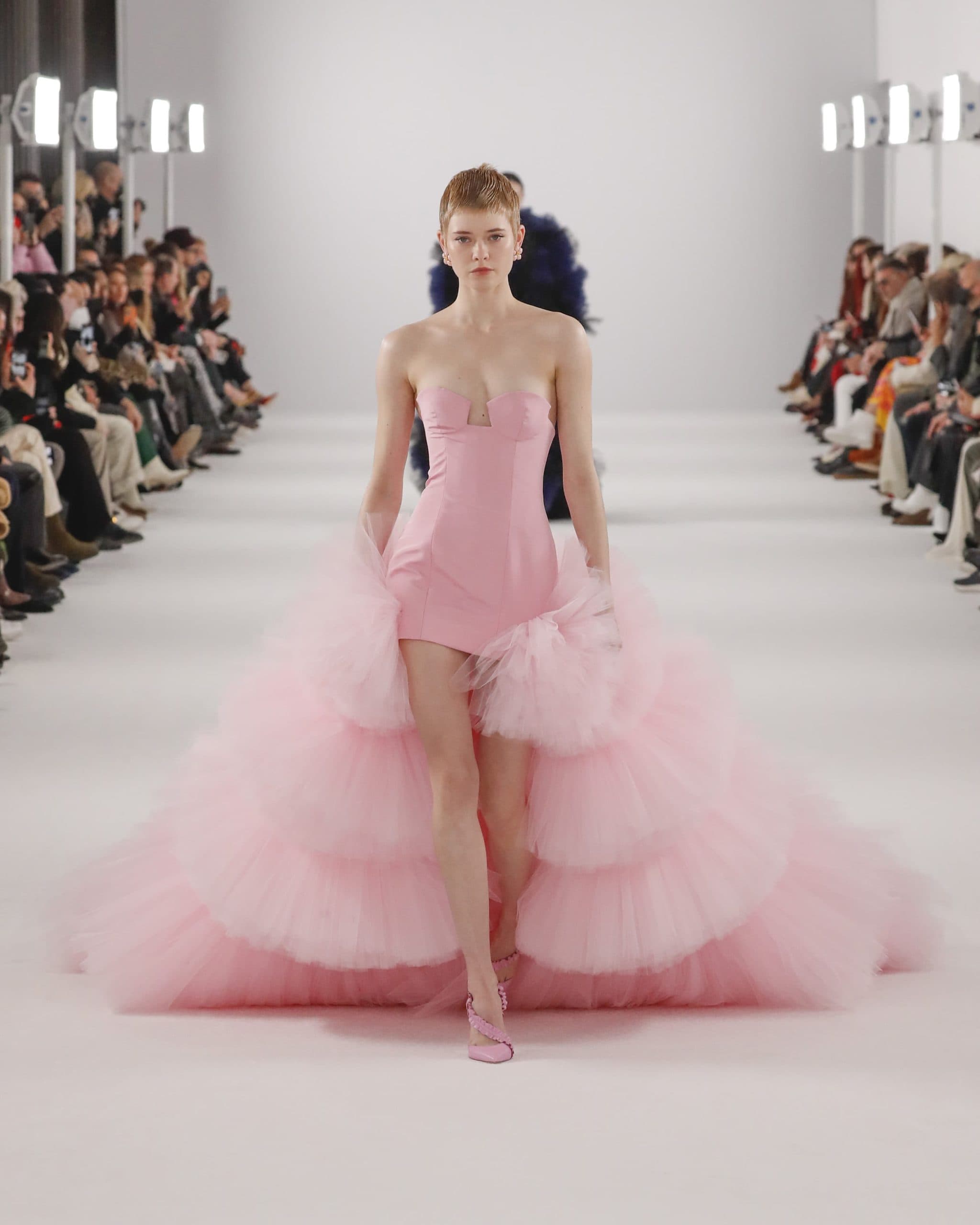 Colors were rich and intentional statements. In addition to jewel-like violet, there was flashing red, blazing yellow and a beautiful tonality of blues mixed in one outfit. All underlined the importance of color to Gordon's statement creations.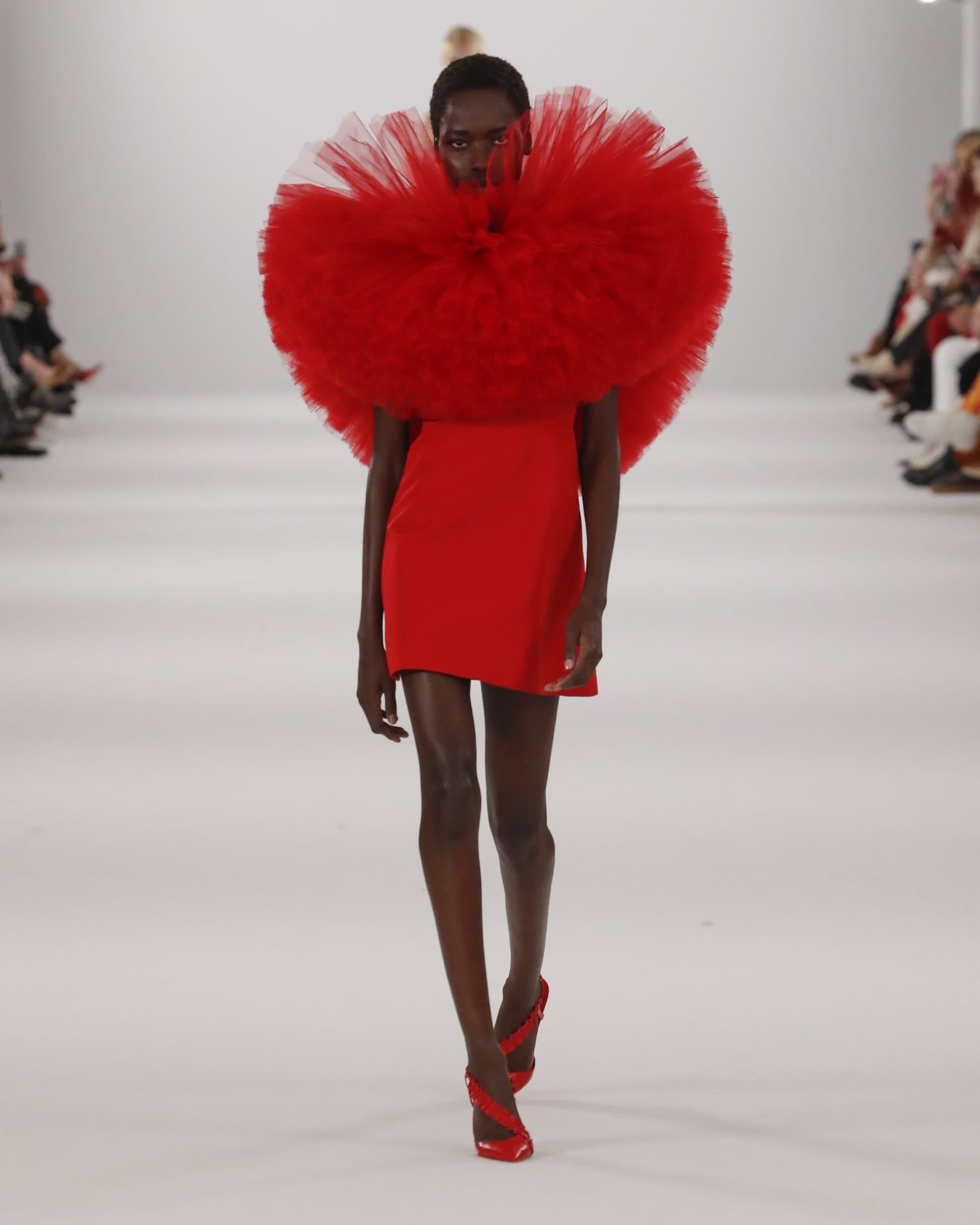 Between these memorable pieces were signature Herrera bows, and beading and embroidery on tunic jackets.
One can hope that with the departure of two craftspeople well-versed in making signature Herrera, new artisans who can execute just as well, or else new signatures, are waiting in the wings. 
---