Review of Cartier Eyewear 2022 Ad Campaign by Photographer Vito Fernicola with models Charles Oduro, Elisa Nijman, Eliseu Zimmer, Maria Khan, and Qun Ye
Cartier looks sharp in a new eyewear campaign shot by photographer Vito Fernicola.
Fernicola's portraits keep things stripped back and straightforward, positioning his models before a white backdrop against which the eyewear designs – which reference 80s styles or the new motifs of the brand's latest leather goods collection – stand out in their luxurious gold.
While the campaign doesn't offer more than what meets the eye, its an appropriately refined look at the famously opulent house's latest take on eyewear as adornment.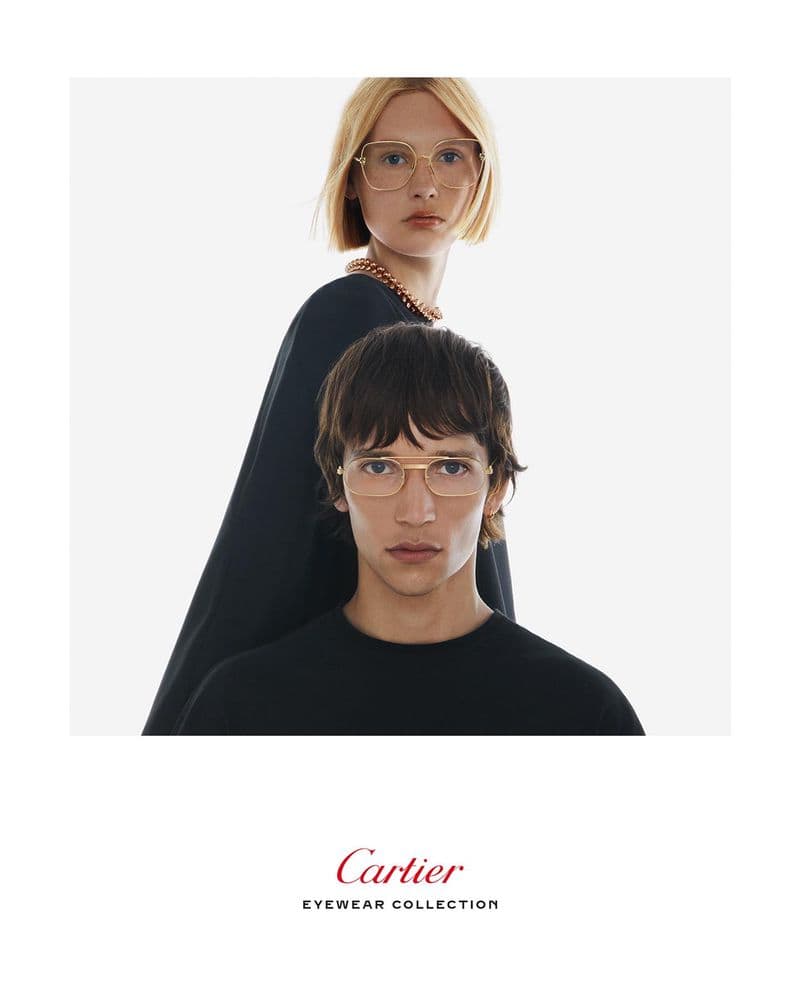 Photographer | Vito Fernicola
Models | Charles Oduro, Elisa Nijman, Eliseu Zimmer, Maria Khan, and Qun Ye
Stylist | Camille Bidault Waddington
Casting Director | Alexandra Sandberg

---