Review of Casablanca "Futuro Optimisto" Spring 2023 Ad Campaign by Creative Director Charaf Tajer with Photographer Luke Nugent with models Luca Mann, Sara Bekdache, Thereza Chin
It was only a matter of time: the first major fashion campaign created with AI has arrived, courtesy of Casablanca. For the campaign in celebration of its Spring 2023 "Futuro Optimisto" collection, the house partnered with photographer and AI artist Luke Nugent.
Having worked as a photographer for over a decade, London-based Nugent has recently switched gears to embrace the quick rise of AI image-making technology. His recent AI editorial series, which explores alternative subcultures and imagines new ones in snapshots that feel both hyperreal and dreamlike, has garnered quite a bit of internet attention.
Casablanca's Spring 2023 collection saw creative director Charaf Tajer continue his practice of taking the brand's core identity of retro louche south-of-France tennis lux on international excursions, this time stopping in Mexico to pay idealized (and perhaps a bit fetishistic) homage to its vaquero culture, indigenous art influences, and psychedelic flora.
Now these two creative worlds have come together to give the collection an AI campaign treatment – and nothing says "celebrating Mexican culture" like getting a white British guy to tell his computer to make some pictures.
The compositions themselves have an undeniable cool: some of them go in a space cowboy direction, situating the collection among the retro-futurist appointments of a space-station resort. Others are grounded back on Earth, reimagining surrealist architecture that combines indigenous and Spanish colonial codes to frame the decadently dressed characters. But these characters, like the spaces they occupy, do have that trademark AI feel of being a bit soulless and flat.
Which ties into the most disappointing and sinister aspect of the campaign: Casablanca is capitalizing on the aesthetic of brown bodies and on Mexican cultural heritage without casting and supporting actual people, without taking the time to explore and uplift real culture that actually exists.
We're all for using new technologies to unlock exciting new avenues of human creativity – but that's not really what's going on here. AI has unlocked a new kind of technological colonialism, one that digitally smooths away all identity and nuance and reformats it into something to be sold and consumed. It's a bit reminiscent of the way European powers pillaged the countries and cultures of the global south and brought back their artworks to be viewed in museums – except in that case we were at least talking about amazing art. Now all we get is an ad campaign that's aesthetically shallow and ethically bankrupt.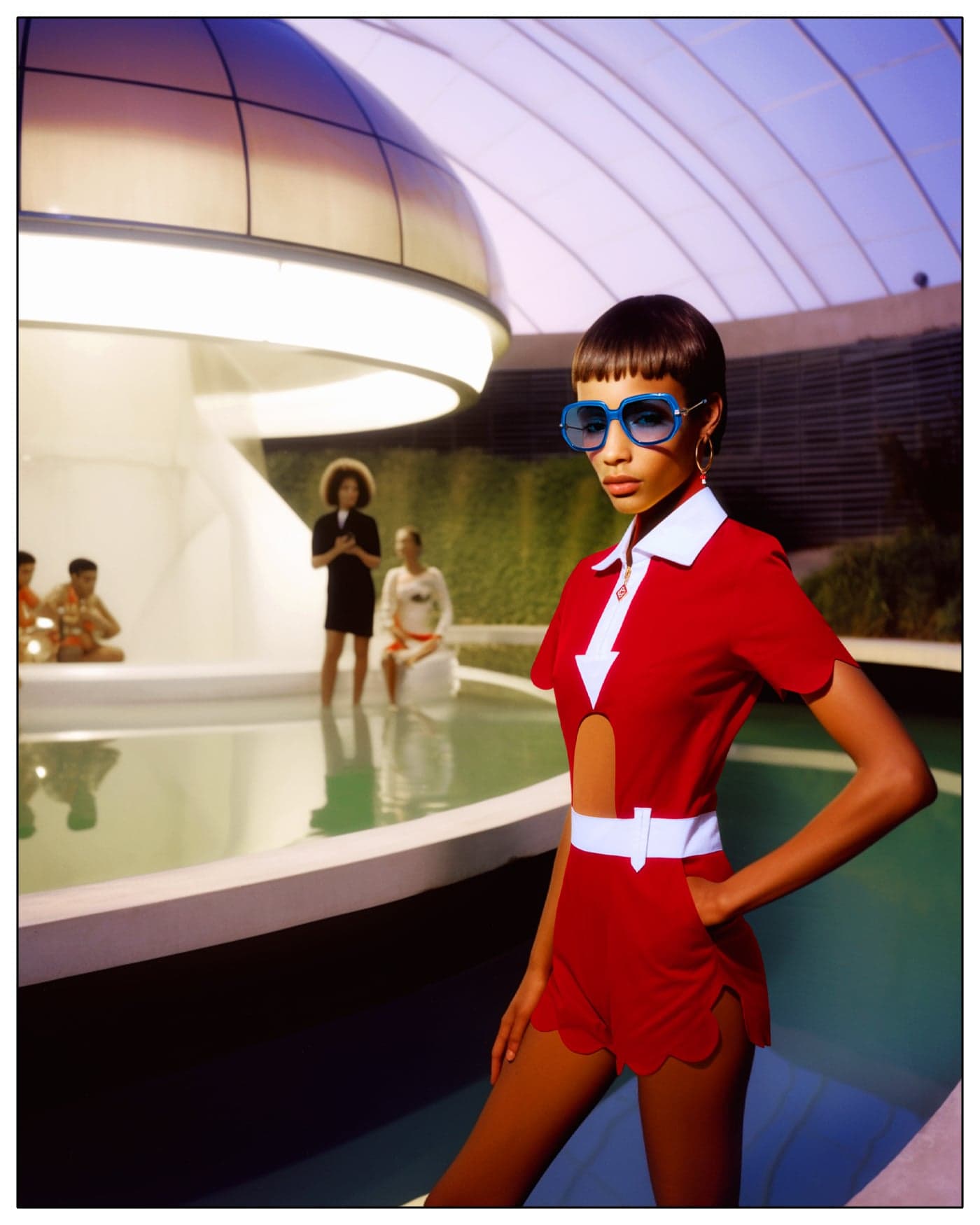 Casablanca Creative Director | Charaf Tajer
Photographer and AI Generation | Luke Nugent
Art Directors | Sid Oudainia Beaulieu & Steve Grimes
Models | Luca Mann, Sara Bekdache, Thereza Chin
Stylist | Helena Tejedor
Stylist Assistant |  Sophie de Bernières
Retouching | Steve Grimes


---