CDLP launched a design collaboration with Los Angeles-based artist Jwan Yosef (Syrian-born, Swedish-patriated), presenting a limited-edition capsule of elevated painter's essentials, on April 19, 2023.
An archetype concept emerged during a conversation between the artist and CDLP artistic director Christian Larson. Considering CDLP's position as a design house of luxury essentials, Christian asked Jwan "what is your essential?" to which Jwan replied "My uniform when I work—I wear it daily". Expanding essentialism beyond products alone and into elevating everyday rituals—as CDLP has achieved in its revitalization of men's underwear—was the foundation for this project.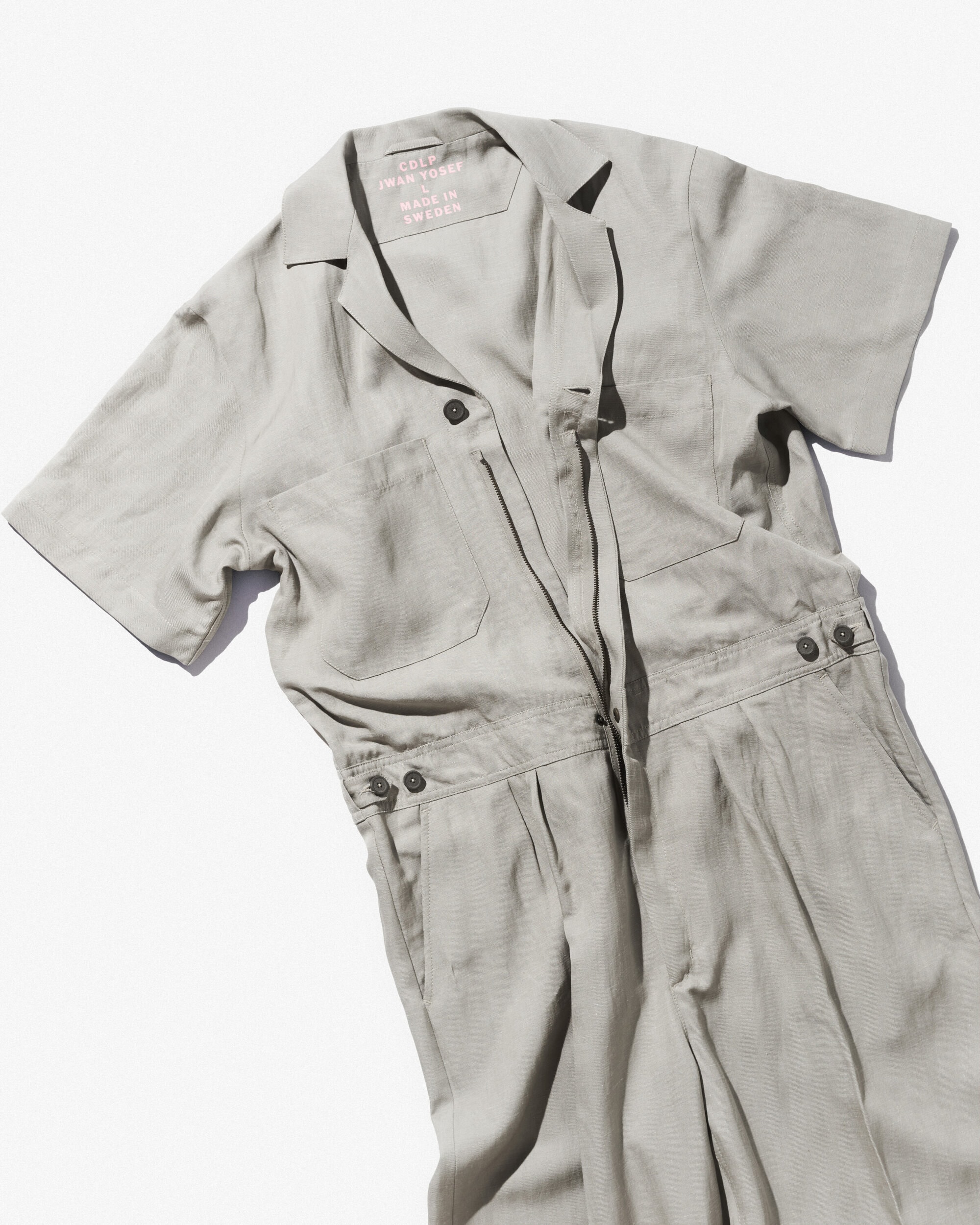 The Coverall is crafted in a woven twill blend of TENCEL™ Lyocell and linen, a new fiber blend. This project presented an opportunity to not only push creative concepts, but also fiber development and production.
Made at Malmö Industries, this is the first CDLP product made locally in Sweden. Founded by Warsame Jama in 2020, Malmö Industries is an atelier/micro-manufacturer specializing in small-scale collections. The nimble, adaptable, and creatively resourceful practice of local production minimizes overall footprint and transportation, boosts local economy and textile industry, while equitable working conditions benefit a primarily immigrant population in Sweden.
Inspired by the hues of the artist's work, product labeling is thick, opaque silk screen printed in a muted pastel. Custom hang tags are made in stock craft paper. Each coverall is presented in a custom debossed box made of recycled craft paper, also made in Sweden.
The campaign is lensed by artistic director and co-founder Christian Larson at Jwan's Los Angeles studio.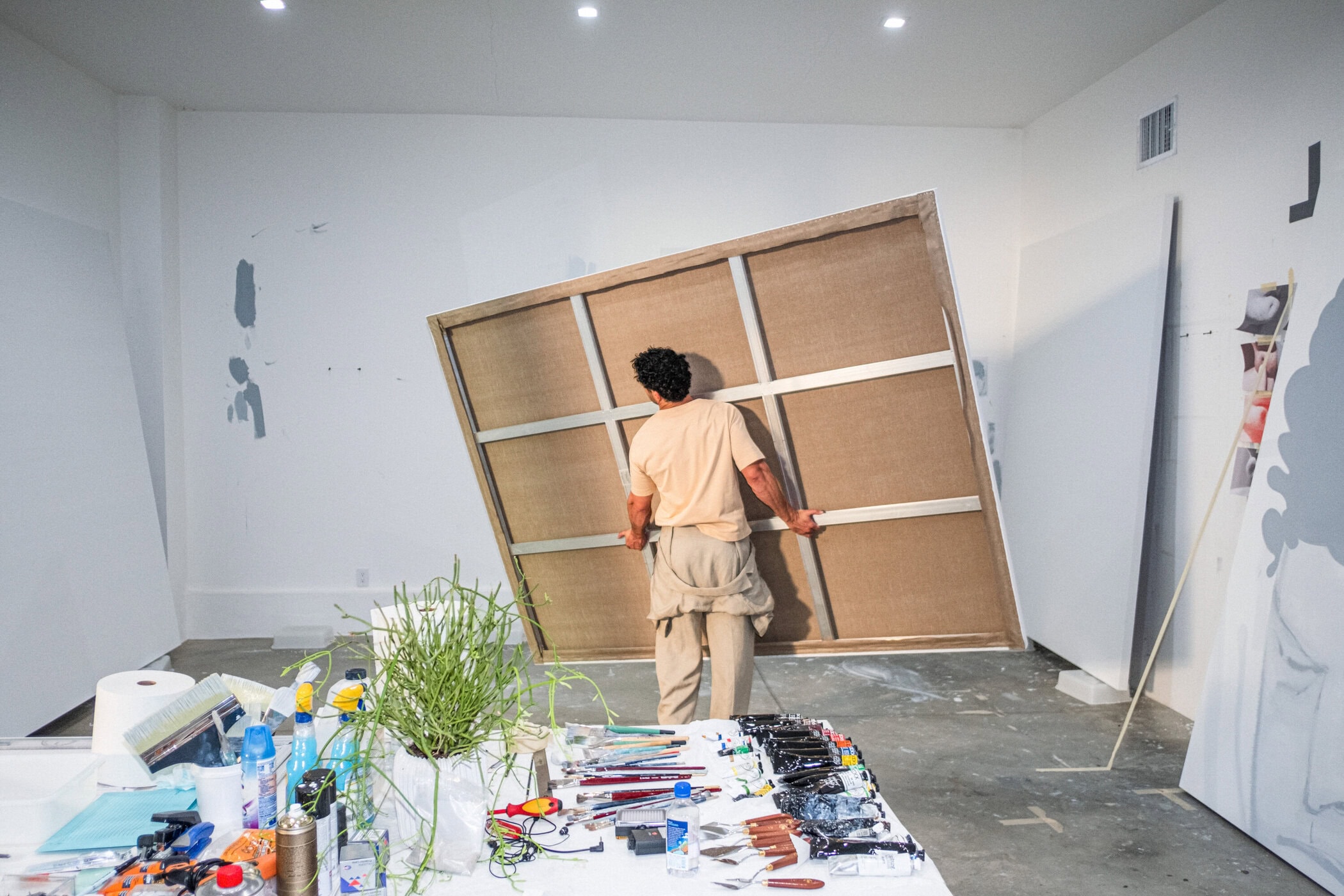 ---