---
Review of Celine Spring 2023 Men's Fashion Show
Old but Gold
By Mark Wittmer
While the title of Celine's Spring 2023 men's collection, Dysfunctional Bauhaus (which feels intriguingly oxymoronic, as a core ethos of Bauhaus design is its commitment to functionality, stressing a unity between aesthetic and function) suggests new conceptual territory, the looks we saw felt like much of the same Celine Homme look we've seen from creative director Hedi Slimane. And that's not at all a bad thing.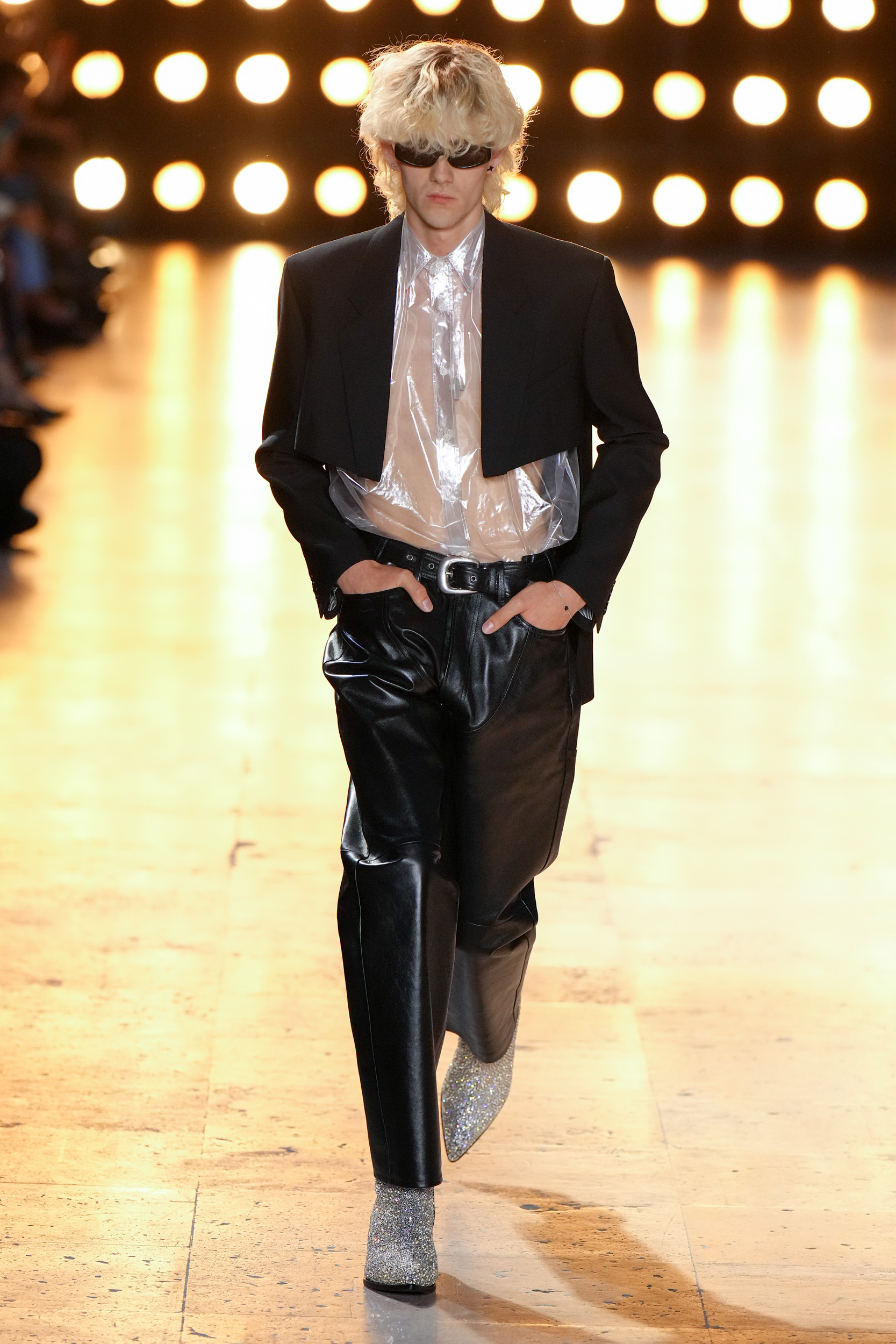 This show proved – as most of his shows do – that Slimane is nothing if not consistent.
The designer pushed out another strong vision of his glittery Los-Angeles-cool-by-way-of-Parisian-chic disaffected youth, dressing him in a range of glammed-up oversized leather jackets, rakish suits reminiscent of his trend-setting Dior Homme days, and room-commanding party pieces.
Looks feel direct but enlivened with smart details drawn from American music scenes and reinvigorated with decadent rock-and-roll style: cowboy fringe encrusted with crystals, reworked vintage militaria, leopard and Hawaiian prints and snake skin dotted with rhinestones.
The show's commissioned soundtrack by upcoming, effortfully effortless New York post-punk rockers Gustaf pulls a lot of weight in giving the collection a sense of conceptual or cultural direction, particularly in its repeated refrain "people get used to terrible things." In this vague but undeniably true maxim we can see a bit of a political edge, a discontent with the way things are, the powers that be.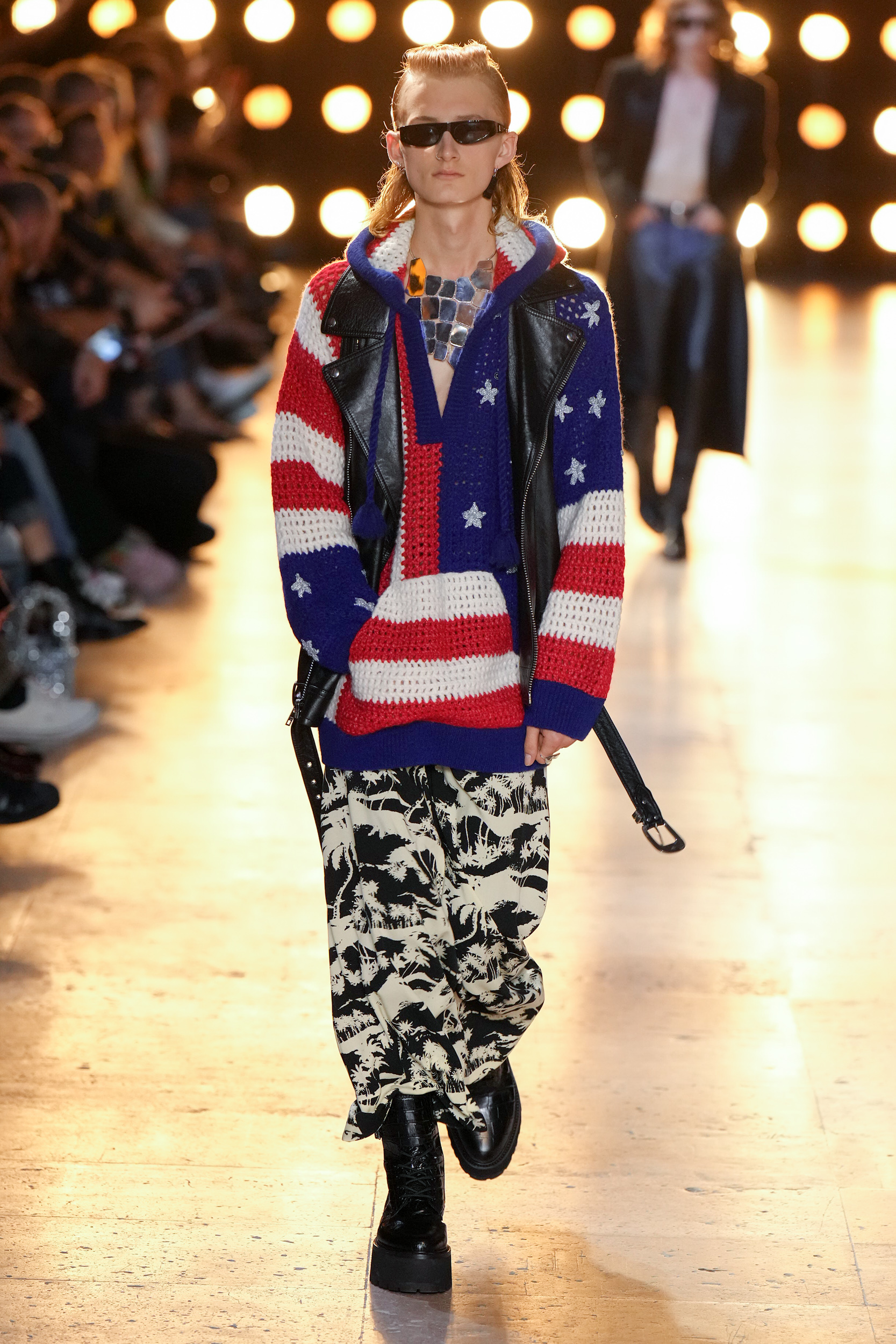 In this connection, the hard-to-place motifs of stars and stripes and camouflage start to take on an ironic, perhaps anti-war sensibility.
Some other references (an obscure James Joyce quote(?) or the collection's title, both of which appear on T-shirts) were even harder to place. But they look cool, and perhaps fit into the sort of cryptic sloganeering which is reminiscent of the New York no-wave scene of which a whiff is present here.
All that being said, any political and conceptual bent is still quite subtle here. For an artist who seems interested in something like rebellion, Slimane is pretty okay with putting out the same-old. But when this same-old is so consistently strong and has been the foundation for such a recognizable brand, why change it up?
---