---
With a nod to creative director, Hedi Slimane's previous foray into luxury fragrances the house of Celine teased out the first glimpse and film for their first scent since 2011″ Haute Parfumerie Collection For Maison Celine."
The industrial teaser image and film from Celine broke on Sunday via Instagram, YouTube, and the houses' own website with a simple statement: 15 years after the creation of Maison Christian Dior Perfume Collection, Hedi Slimane Presents his Parfumerie Collection For Maison Celine.
Accompanying the statement is a one-minute teaser film and ad image of what appears to be an open mold for a stout rectangular glass container for the forthcoming perfume. The industrial styled shot against a reflective surface reads substantial, luxurious, and creates the desire to hold it. That understanding of how to build yearn is at the core of Slimane's strengths.
The nod to fellow LVMH Moët Hennessy Louis Vuitton-owned label, Maison Christian Dior, speaks to the trust the owners have in his abilities as Slimane crafted Dior's first colognes since 1947 when he lead menswear for Dior. This is Celine's first fragrance since taking the license back from Interparfums who held the fragrance license from, 2000 to 2011.
Far too often the designer of luxury houses have little to no say in the marketing of fragrance which has been often handed over to mass agencies whose knowledge of consumer package goods is far superior to that of fashion luxury. We are delighted to see that not the case here as Slimane has previously experienced the difficulties of a fractured two-tier communication system between the fashion he has control of and the beauty he hasn't. It will be a test we look forward to keeping our eye on as we believe in the power of fashion creatives to transcend the often dumbed down message of fragrance advertising with more powerful storytelling. And if there is one message Slimane is sending out here, it is one of power.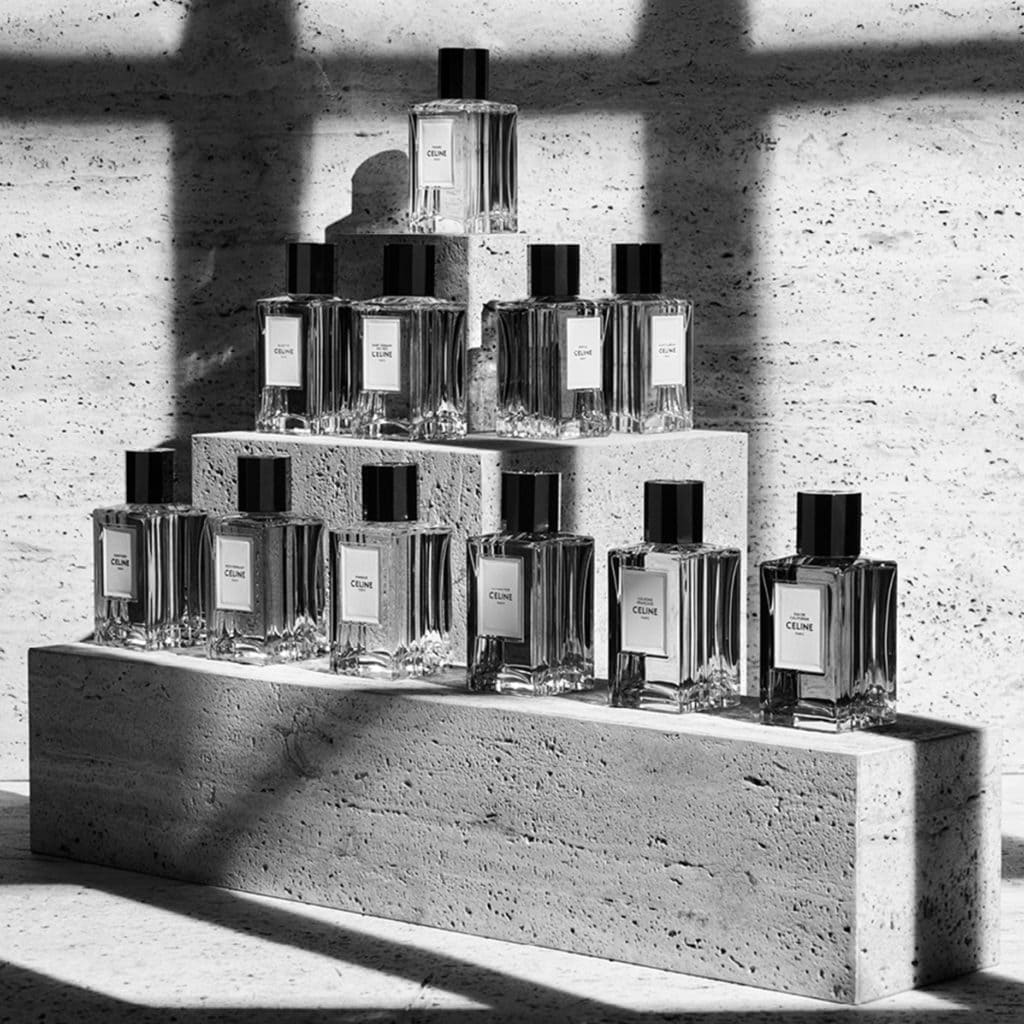 Celine Creative Director | Hedi Slimane



---